Across the United States, there are 423 different national park sites. Of those, 63 have "National Park" in their names. With many different types of scenery and climates, our national park selection is perfect for a day trip, a camping excursion, or a cross-country adventure. Whether you're looking to travel the East or west coast, let's talk about some of the most beautiful ones in the United States.
Glacier National Park, Montana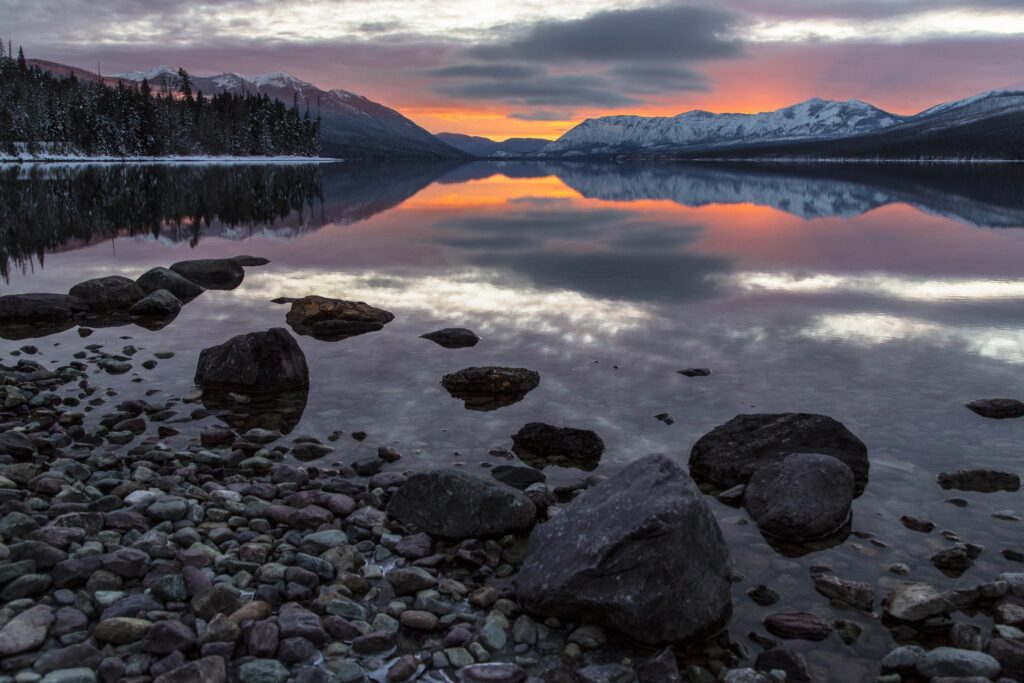 Originally named a national park in 1910, Glacier National Park in Montana has over one million acres of mountains, meadows, valleys, and more. Plenty of organized activities occur throughout the year, including more than 700 different miles of hiking trails. If you're looking for a photo opportunity, check out Hidden Lake. The path you take is just as beautiful as the final destination.
Olympic National Park, Washington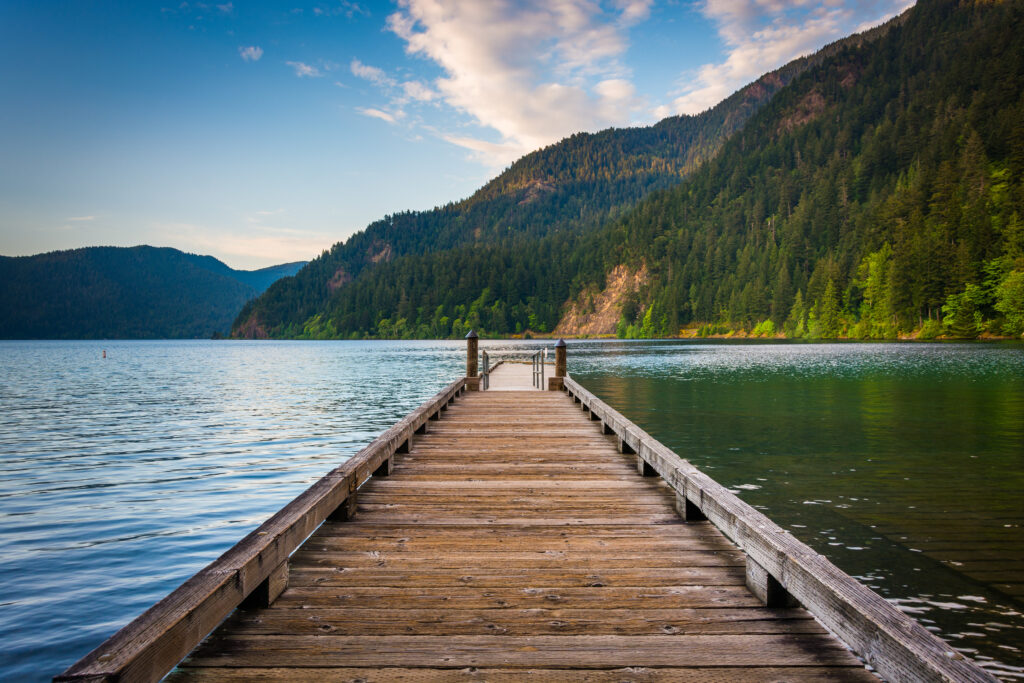 Olympic National Park is located on approximately one million acres of land. What's unique about Olympic National Park is its home to many different climates and ecosystems. For example, you can check out mountains with glaciers on top of them, but there are also coastlines and forests to hike. Established in 1938, Olympic National Park attracts families and solo travelers eager to explore its abundant wildlife, lush vegetation, and stunning scenery.
Acadia National Park, Maine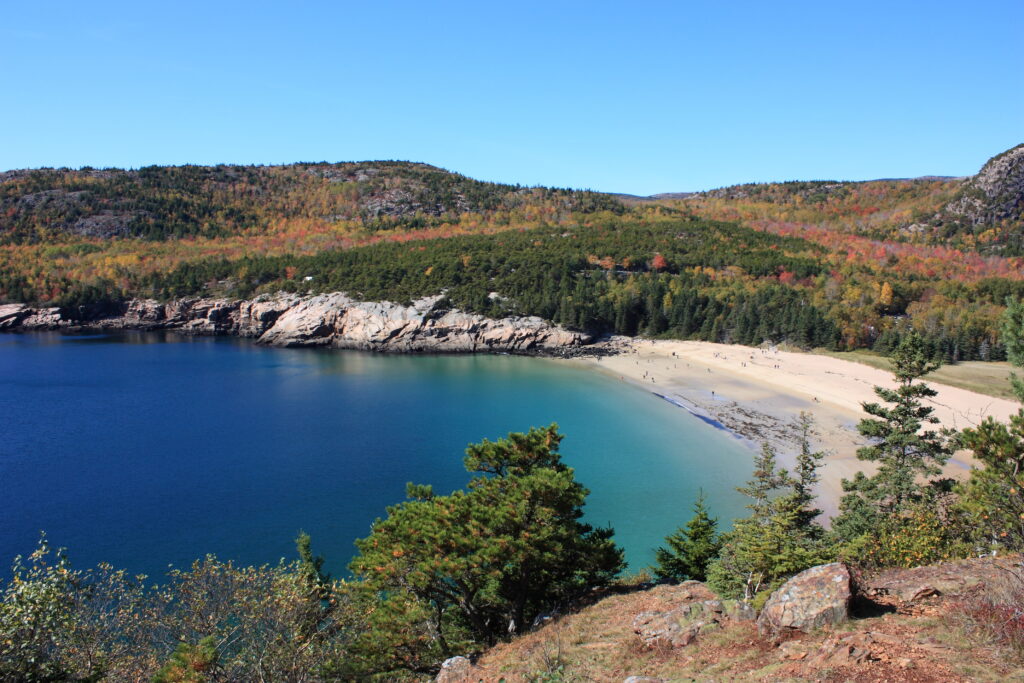 Established in 1929, Acadia National Park holds the distinction of being the first national park east of the Mississippi River. It boasts an expansive rocky coastline and 47,000 acres of forests, mountains, and lakes. Campers (though no backcountry camping is permitted), hikers, photographers, and families frequently visit this diverse landscape for its natural beauty. If you're looking for wildlife, this park is home to whales, bears, and moose.
Arches National Park, Utah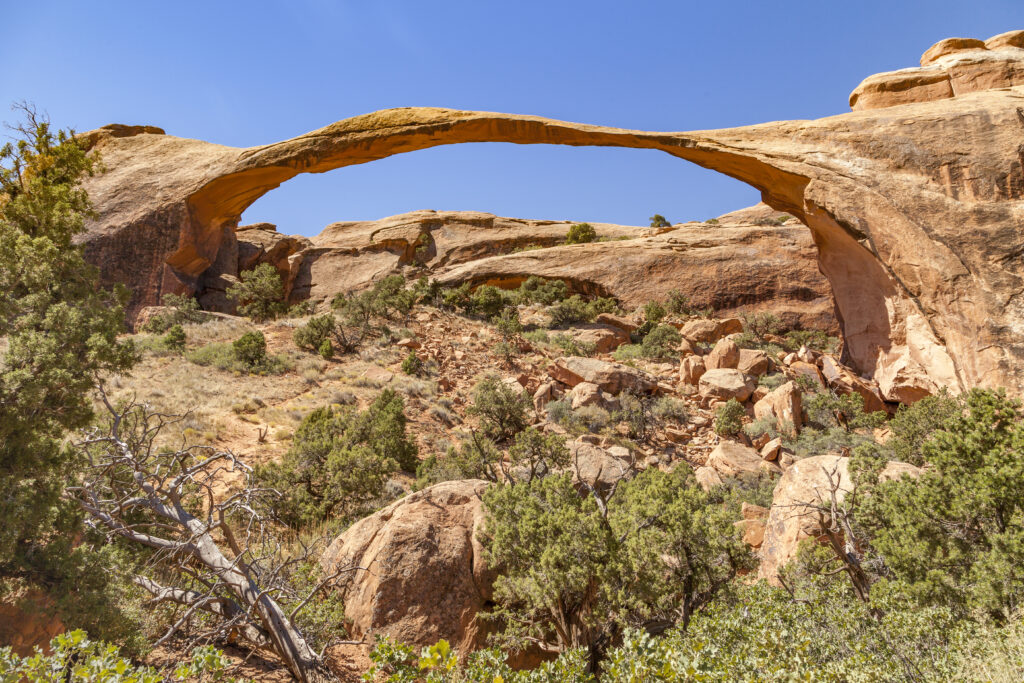 If you head north of the Moab desert, you'll find Arches National Park, which spans 73,000 acres of desert. This area boasts 2,000 natural red rock arches and unique features sprinkled throughout the park. Visitors commonly visit The Delicate Arch and Devil's Garden. Arches National Park in Utah is one of the newer parks. It offers a wide range of activities, including camping, hiking, rock climbing, biking, and off-road adventures.
Rocky Mountain National Park, Colorado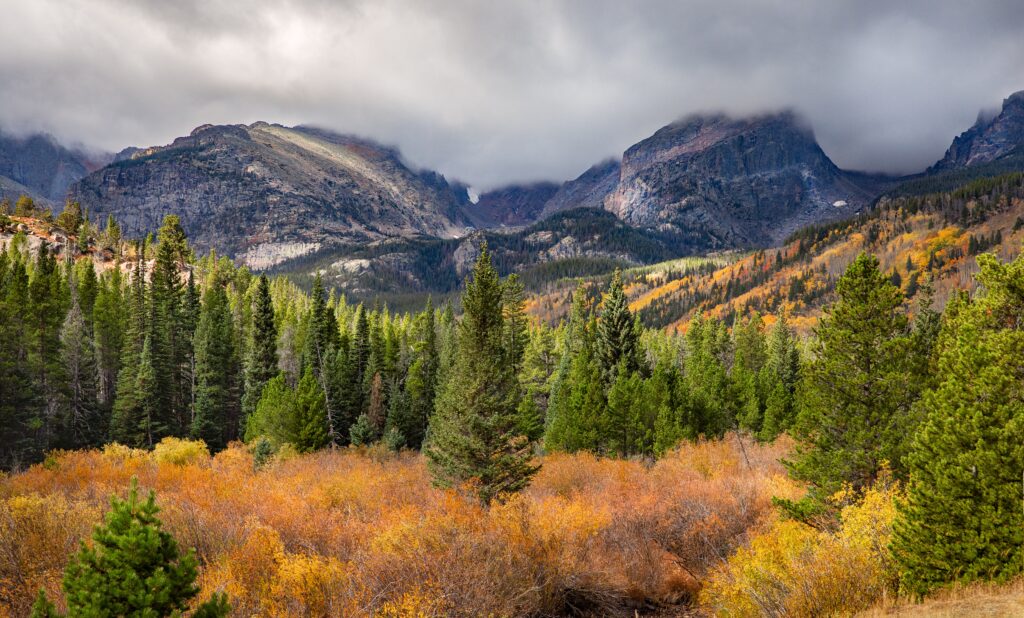 You will find some of our country's highest mountain peaks at Rocky Mountain National Park in Colorado. It's a longtime national park, having been established in 1915. It spans 250,000 acres, encompassing montane, alpine, and subalpine ecosystems. Because of this diversity, there are many different plants, trees, wildlife, and forests to explore. Rocky Mountain National Park is home to bighorn sheep, moose, mountain lions, and countless species of birds and butterflies. It's perfect for driving through in search of scenery, hiking, or spending the day at a secluded spot you happen to find.
Cuyahoga Valley National Park, Ohio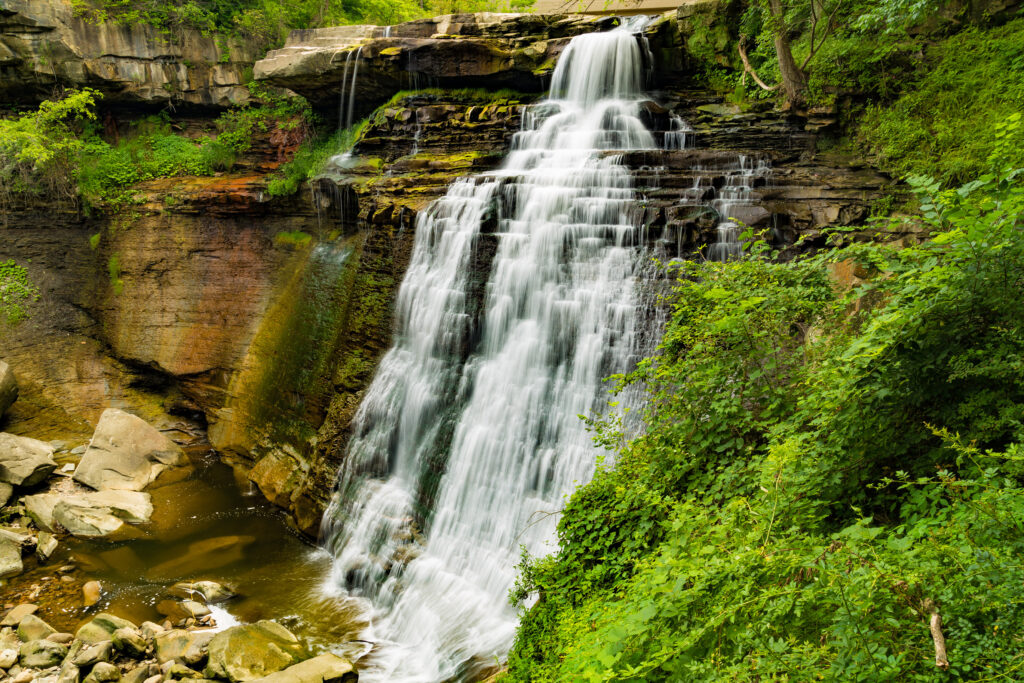 Heading toward the East of the United States, Cuyahoga Valley National Park in Ohio just became a national park in 2000. It covers 33,000 acres, including Brandywine Falls, a popular tourist attraction. Cuyahoga Valley National Park is a beautiful spot to visit in the fall when the leaves start to change colors. You can also partake in a guided tour or hike if you're planning your visit.
Grand Canyon National Park, Arizona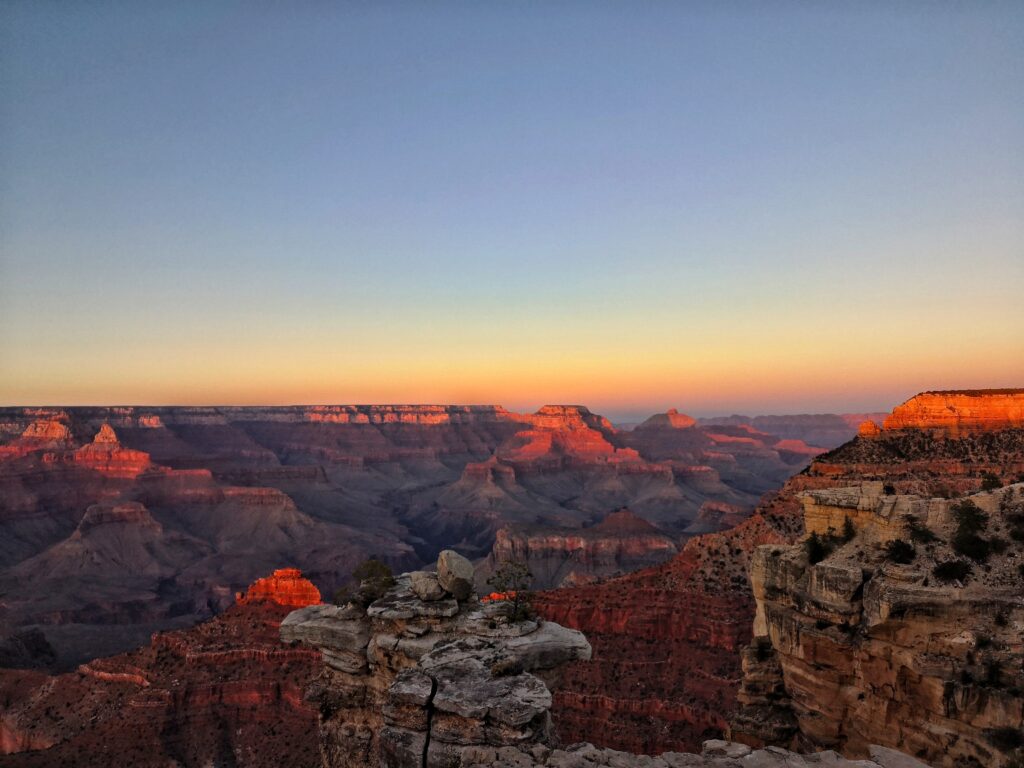 We can't forget to mention Grand Canyon National Park. As one of the famous seven wonders of the world, this spot in Arizona has geological formations that date back 1.8 billion years. The Grand Canyon can be hiked, but there are other adventures to experience, such as a river rafting trip along the Colorado River. The Desert View Watchtower is the perfect spot to kick back, enjoying the sun setting over the horizon.
Kenai Fjords National Park, Alaska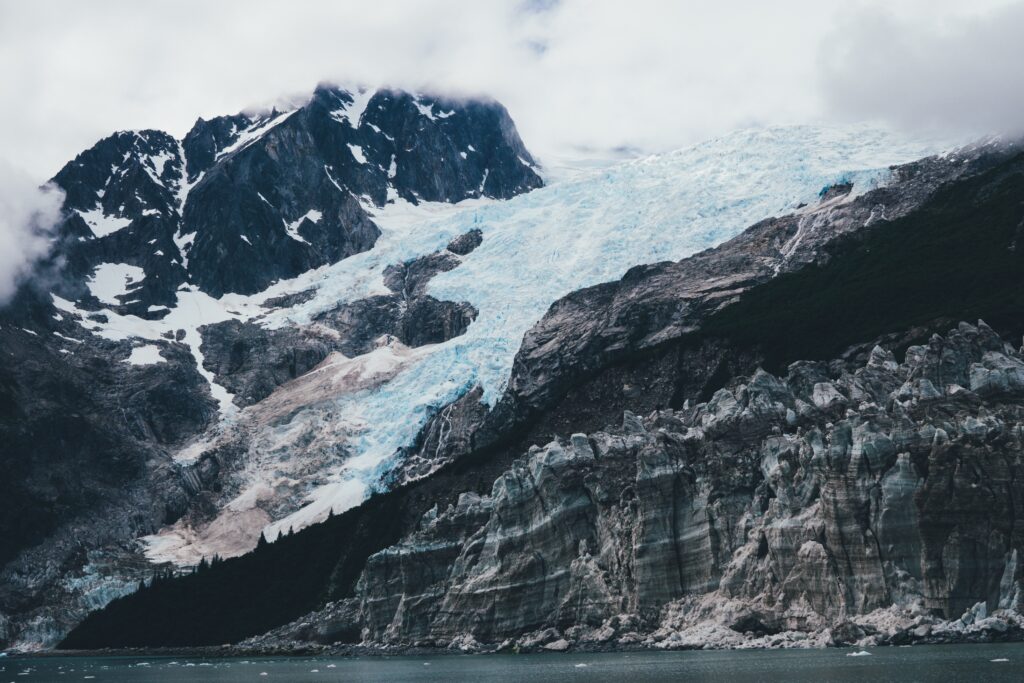 If you make your way north to Alaska, Kenai Fjords National Park features 40 massive glaciers as part of the Harding Ice Field. There are 600,000 acres of land in the Kenai Fjords, filled with all kinds of wildlife (seals, whales, lynx, bears, wolves, and birds) and diverse vegetation as far as the eye can see. Plan for at least two full days in the park to experience as much as possible.
Grand Teton National Park, Wyoming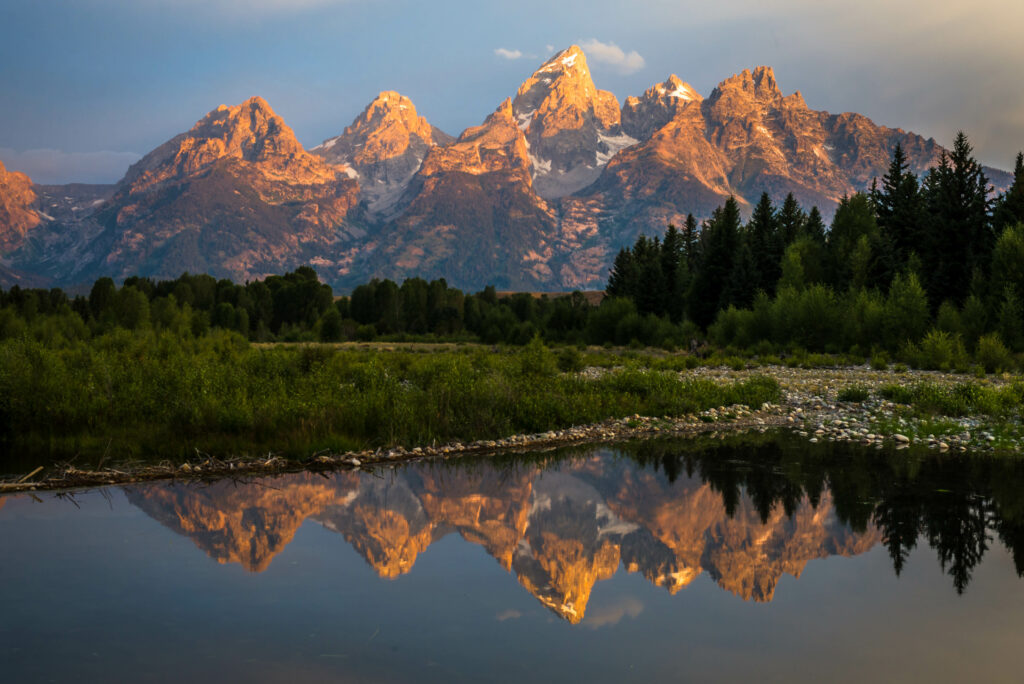 Spanning over 310,000 acres of picturesque landscape, Grand Teton National Park in Wyoming was added to the national park list in 1950. There is much wildlife to look for, including elk, moose, bald eagles, and bison. There are miles of hiking trails, secluded places to camp, and even organized water activities and rock climbing.
Great Smoky Mountains National Park, Tennessee, and North Carolina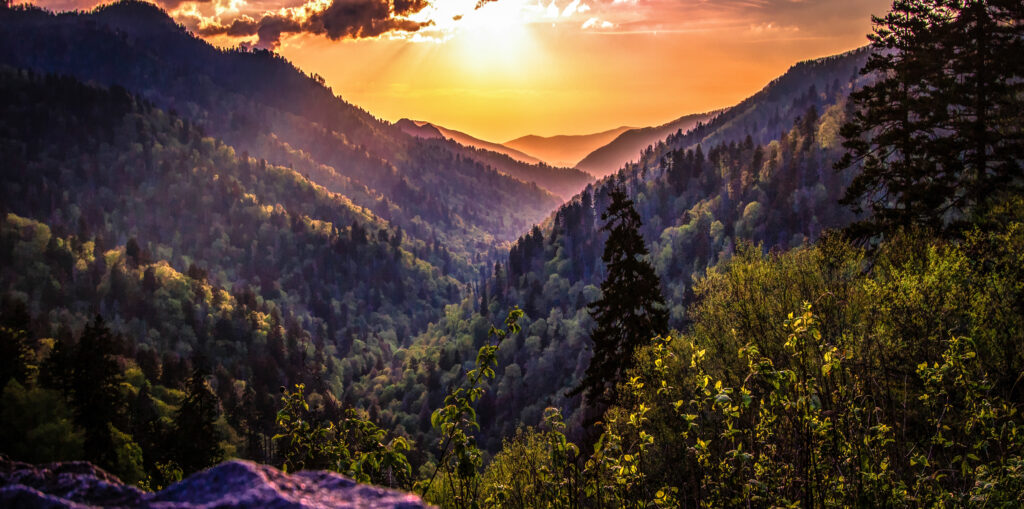 Did you know the Great Smoky Mountains are among the world's oldest mountain ranges? Initially declared a state park in 1934, the Great Smoky Mountains National Park runs through Tennessee and North Carolina. More than 500,000 acres of dense forests are included, with plenty for nature lovers to enjoy. The fall is a great time to visit, as the leaves change beautiful colors. You can also visit Clingman's Dome, the highest point in the Great Smoky Mountains. It's for experienced hikers, and the view is worth the trek.
If visiting busy cities and trying to get through crowds to see your desired destinations doesn't sound like an enjoyable vacation, you may want to visit one of the most beautiful national parks the U.S. has to offer. Many of these may be a short drive from where you live, and they all offer the peace and tranquility of spending time in nature. See how many national parks you can visit in a lifetime, whether traveling solo, with a friend, or with your family.