A delectable combination of culinary heritage, distinct regional flavors, and the spirit of innovation makes a city a hotspot for food lovers. Every gourmet adventure presents an opportunity to explore the city's character, reflected in the myriad flavors that spring from their kitchens. Food-obsessed travelers have a plethora of gastronomic destinations across the United States, where tradition marries innovation to offer a range of unforgettable culinary experiences. Here, we've curated the 15 best destinations for foodies in the USA that you must consider for your next culinary expedition.
1. New York City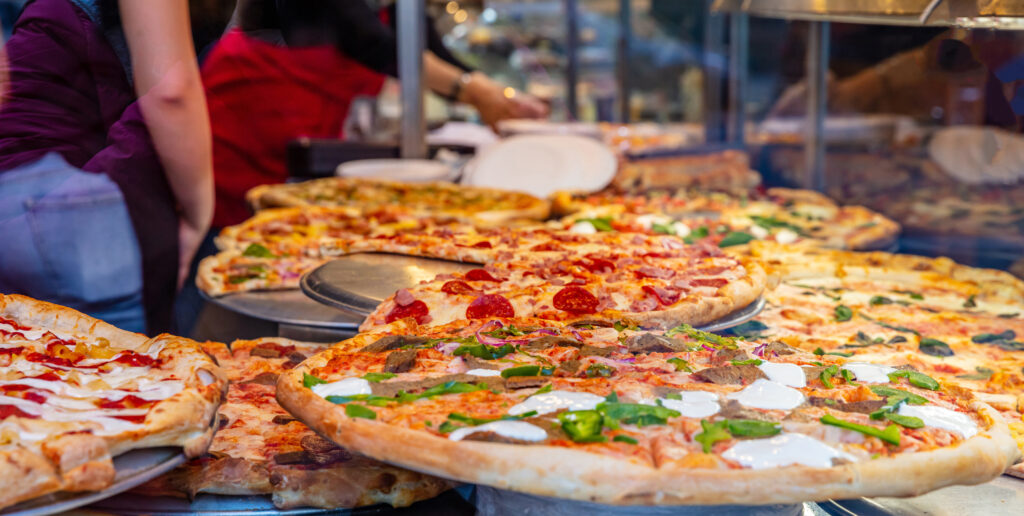 As diverse as the city's cultural mosaic, New York City's culinary landscape is a microcosm of global flavors. From Italian pasta, Japanese sushi, and French patisserie to quintessential American hot dogs and pizza, the city is a gastronomic universe. Trendsetting eateries, street food corners, and fine dining establishments coexist harmoniously, catering to every taste and budget. Indeed, New York City is a true paradise for foodies.
NYC's food scene truly encapsulates the melting-pot nature of the city. Food trucks in Queens serve up steaming, authentic tacos, creating a streetside fiesta. Hidden gems in Brooklyn offer mouth-watering dim sum, transporting you to the heart of China. Meanwhile, Michelin-starred establishments in Manhattan serve innovative gourmet dishes, highlighting the city's sophisticated palate. This boundless food diversity and the city's constant culinary innovation make New York City the ultimate foodie destination for all gastronomic adventurers. So, pack your appetite and immerse yourself in this flavorful journey across cultures and continents in New York City.
2. Los Angeles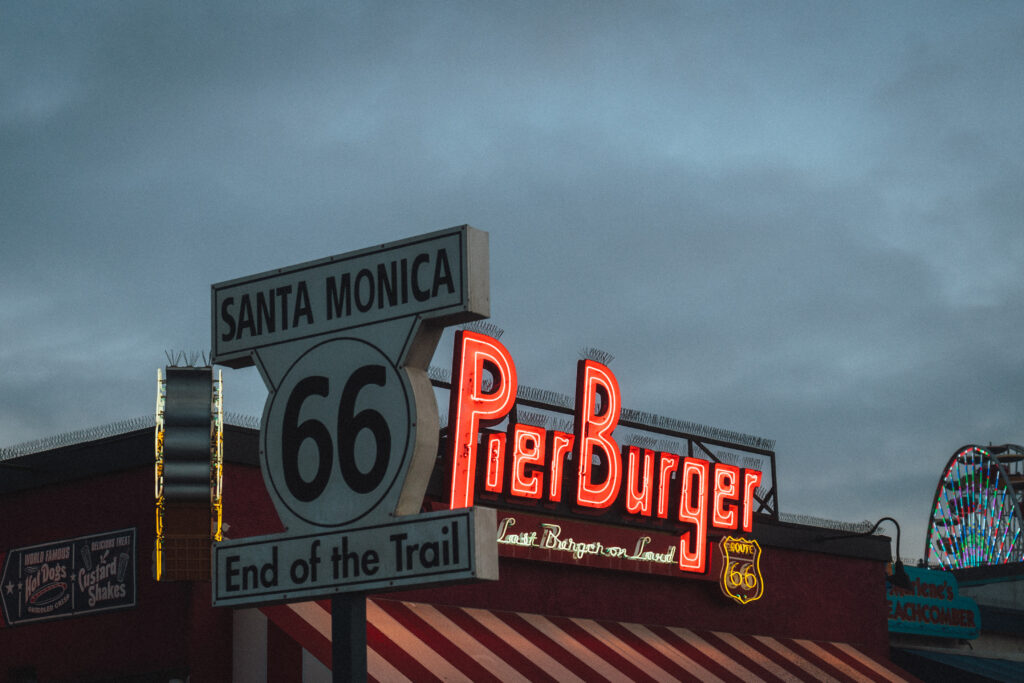 A gastronomic paradise, Los Angeles thrives on its ability to offer a blend of high-end gourmet experiences and flavorful street food. The city is home to a rich tapestry of Hispanic and Asian communities, each contributing to its culinary diversity. Food trucks, strip malls, and fancy restaurants serve creative, high-quality fare that firmly establishes L.A. as a top-notch destination for foodies. Indeed, the City of Angels tantalizes your taste buds with many globally-inspired cuisines.
As you traverse the city, a delightful culinary montage awaits you. You'll find mouth-watering tacos served from vibrant food trucks, a true testament to street food culture. Additionally, in trendy, upscale restaurants, you can savor sushi prepared with precision, reflecting the city's sophistication and cultural fusion. This ever-evolving gastronomic metropolis effortlessly fuses traditional ethnic dishes with innovative culinary creations, making it an irresistible paradise for every food enthusiast. Los Angeles sets a high standard in the food world, constantly reinventing and refining its culinary offerings for a remarkably unique dining experience.
3. New Orleans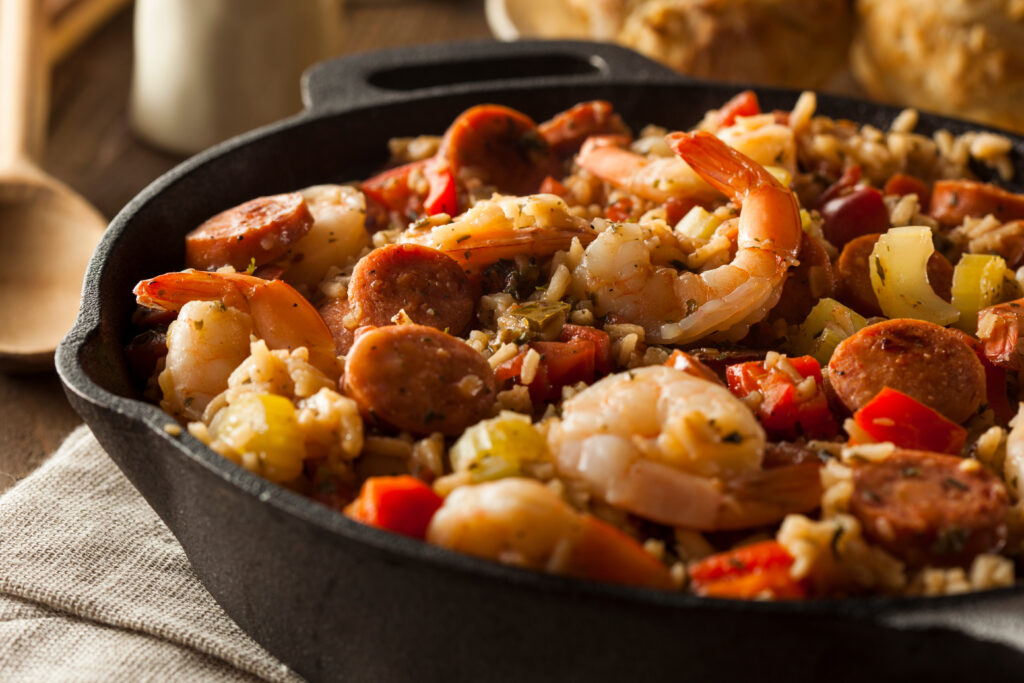 Known for its distinct Cajun, Creole, and French culinary influences, New Orleans boasts a vibrant and unique food culture. From gumbo and jambalaya to beignets and po-boys, the city's cuisine is as vibrant and festive as its famed Mardi Gras. The sense of community and shared history around food further enhances the culinary experience.
Additionally, New Orleans' food scene has also evolved to incorporate contemporary and fusion cuisines while maintaining its rich culinary traditions. Whether visiting iconic establishments like Café Du Monde for their world-famous beignets or exploring the offerings of trendy modern restaurants, there's something for every palate. The city's cuisine acknowledges its past, serving as a testament to its resilient spirit. At the same time, it's not afraid to embrace innovation. This combination creates a true feast for the senses in every sense of the word.
4. Portland, Oregon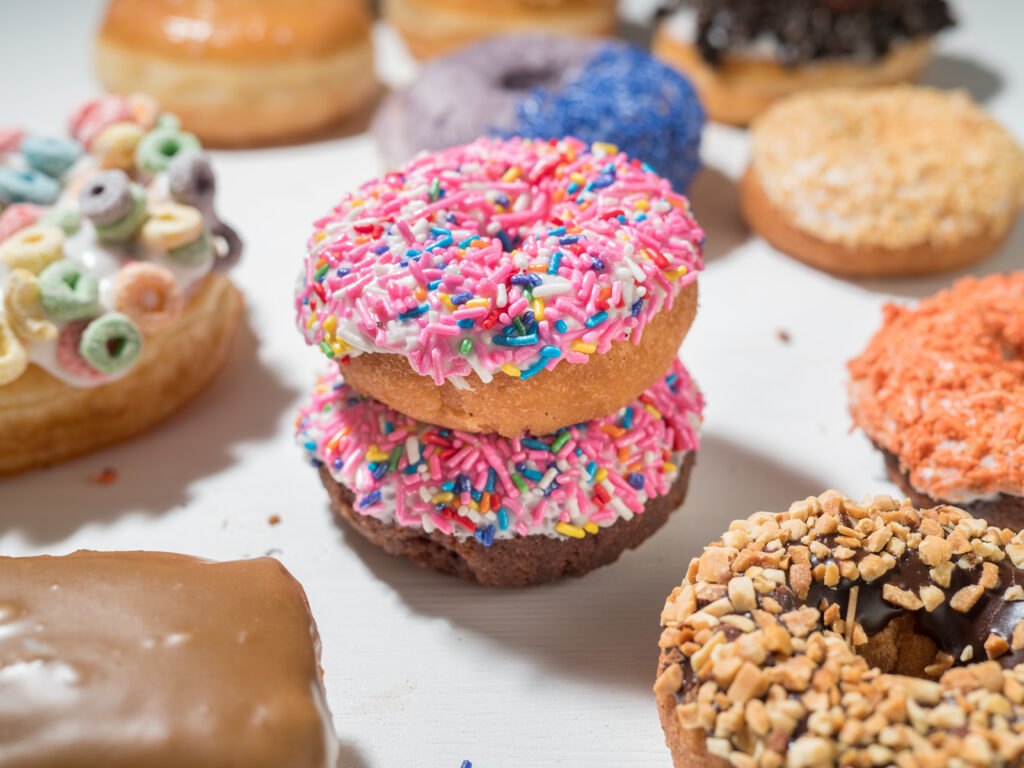 Often considered a haven for foodies, Portland offers various creative yet affordable food options. With a focus on fresh and unusual ingredients, the city's food culture is innovative and varied. Food carts, artisanal donuts, and a craft beer scene make this city a must-visit for gastronomes. With an immense love for gastronomy, Portland stands as a beacon for every food lover. The city's food scene is a vibrant blend of innovation, affordability, and fresh ingredients. Portland offers a unique, unforgettable food journey, whether it's the deliciously inventive food carts, the unmatched artisanal donuts, or the booming craft beer scene. This diverse culinary playground is a testament to the city's passion for food, solidifying its position as an essential destination on every foodie's list.
5. San Francisco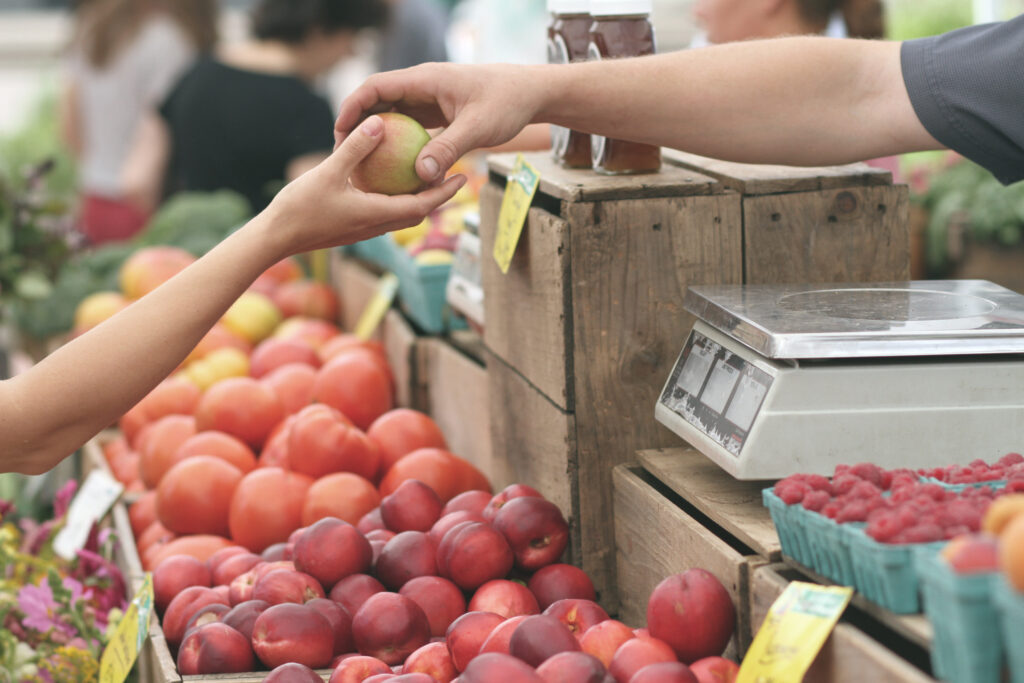 A pioneer in innovative and sustainable dining offers a mesmerizing array of culinary wonders. The bustling farmers' markets brim with fresh, locally-sourced produce, while the seafood at Fisherman's Wharf and the exotic flavors of Chinatown tempt the taste buds of foodies. Add to this the city's commitment to organic and sustainable practices, and you have a culinary landscape that is as conscientious as diverse. However, it's worth noting that this extraordinary dining experience comes with a cost, reflecting the city's high cost of living.
6. Chicago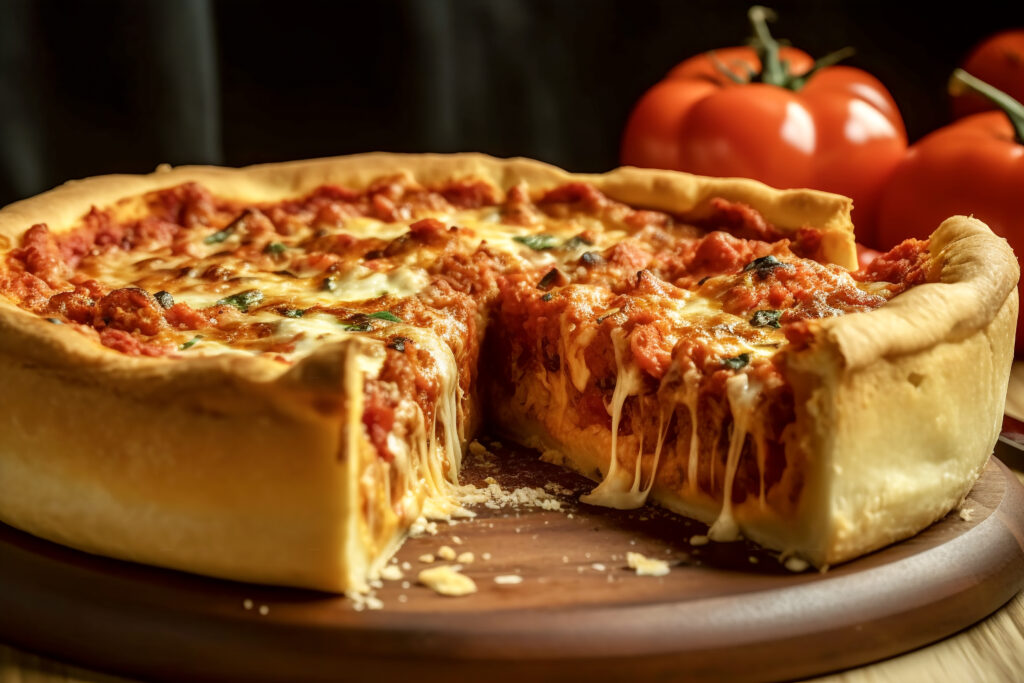 Celebrated for its delectable deep-dish pizza and unique Chicago-style hot dogs, the Windy City's culinary scene offers a delightful blend of authenticity and hearty comfort food. Its gastronomic landscape mirrors the city's rich cultural mosaic, with Polish, Italian, Mexican, and Greek communities injecting their distinct culinary traditions into the mix. Add to this the city's notable roster of James Beard Award-winning chefs, who infuse innovative elements and ensure an ever-evolving gastronomic adventure. Furthermore, you have a city that genuinely satisfies every foodie's palate.
7. Washington, D.C.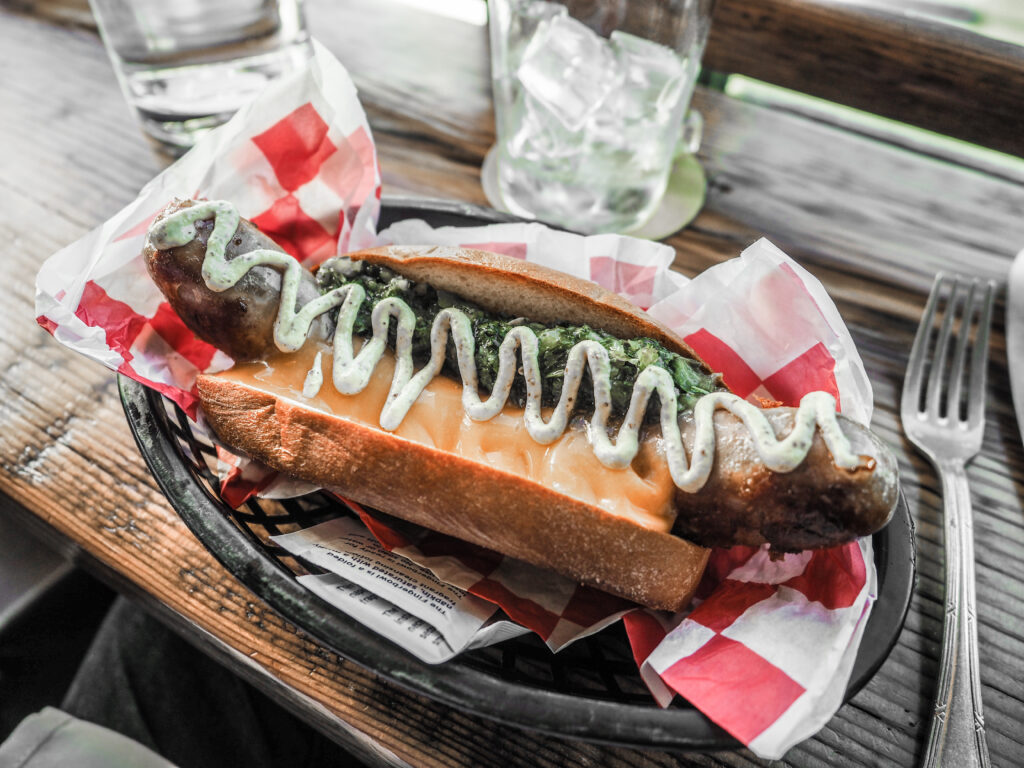 Washington, D.C. promises a gastronomic journey worldwide, offering some of the finest ethnic cuisines, mainly Indian and Ethiopian, right in the heart of America's capital. The city also takes pride in its homegrown delicacy, the half-smoke - a unique take on the classic hot dog. Complemented by a thriving brunch culture and a lively happy hour scene, D.C. caters to foodies and gourmet enthusiasts with its impressive array of dining experiences. Whether savoring international flavors or relishing local specialties, the city guarantees a culinary adventure like no other.
8. Houston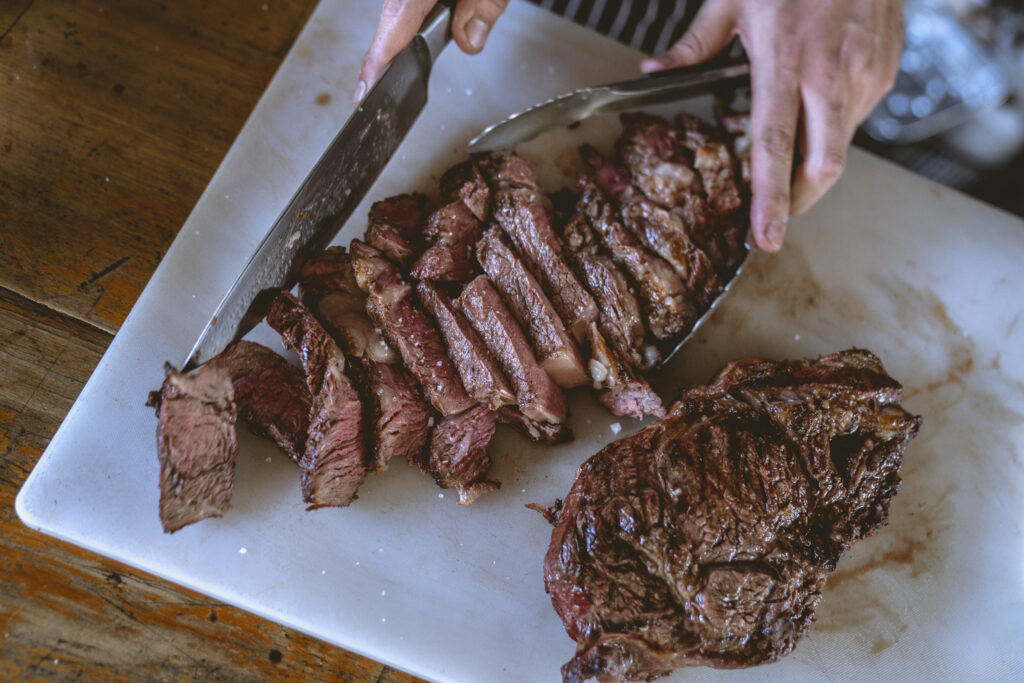 Houston's vibrant culinary scene mirrors its multicultural essence, boasting a rich array of gastronomic experiences ranging from authentic Tex-Mex and mouth-watering barbecue to Vietnamese spring rolls and savory pho. Thanks to its diverse immigrant population, Houston has become a treasure trove of international cuisines. The city offers a plethora of culinary options, allowing food lovers to embark on a global culinary journey right within its borders. Houston's vibrant dining scene showcases flavors from around the world, making it a true melting pot of international gastronomy. Moreover, the city's upscale restaurants have earned a reputation for creativity and innovation, presenting dishes that challenge traditional boundaries and delight the palates of discerning diners.
9. Miami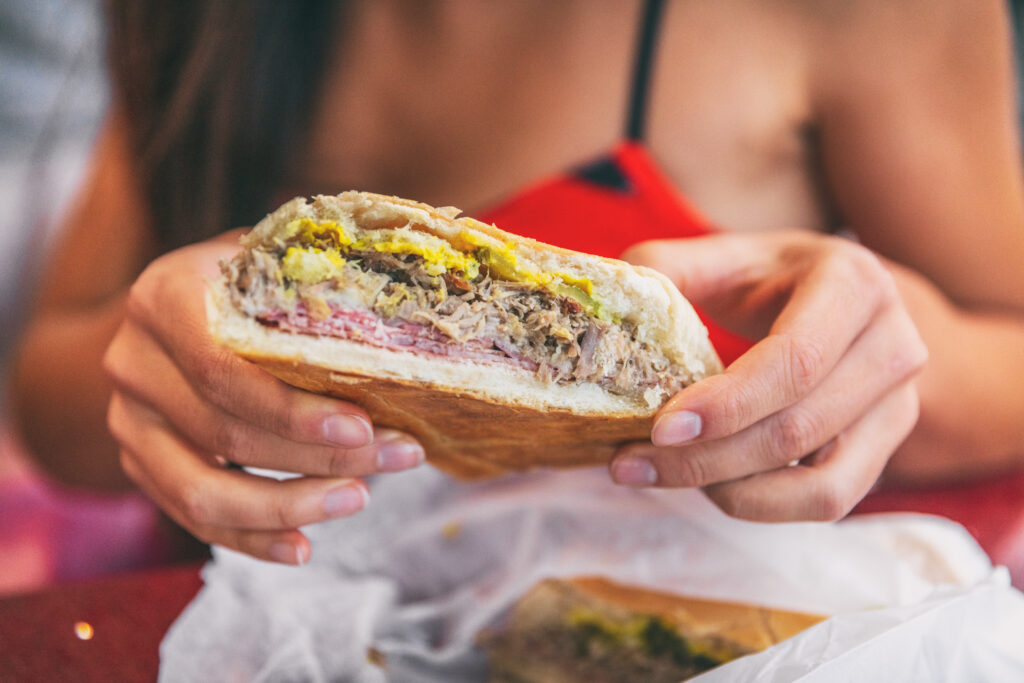 Renowned as a tropical paradise, Miami tantalizes the palate with a fusion of authentic Cuban and Caribbean cuisines. The city's culinary landscape comes to life with traditional family-run establishments. These places serve home-cooked delicacies that take you back to comforting roots. At the same time, trendy restaurants dot the cityscape. Young, innovative chefs helm the kitchens here, constantly pushing gastronomic boundaries. This flavorful melding of old and new creates a unique dining atmosphere that reflects Miami's rich cultural diversity and ever-evolving culinary scene, ensuring an unforgettable gastronomic journey for foodies.
10. Charleston, South Carolina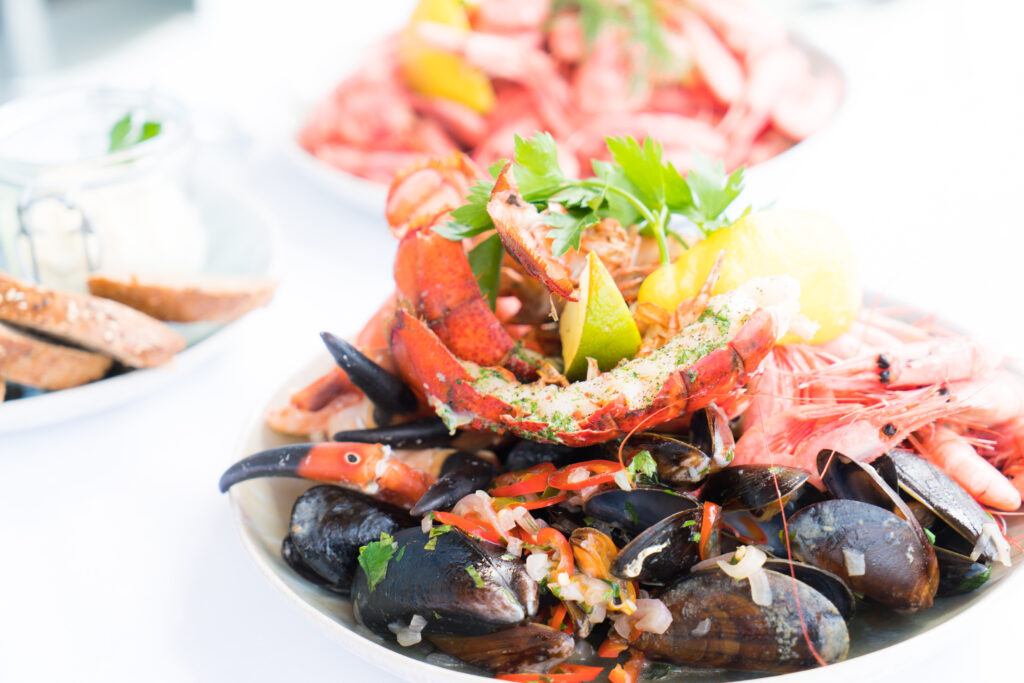 Charleston has proudly positioned Lowcountry cuisine on the global culinary stage. The city, steeped in historic charm, is renowned for its seafood-centric dishes, comforting grits, and iconic she-crab soup. Charleston's chefs reimagine culinary traditions for modern tastes, blending old-world charm with innovation. After all, the city's gastronomy harmonizes heritage with contemporary flair and captivates food aficionados with its forward-thinking approach.
11. Seattle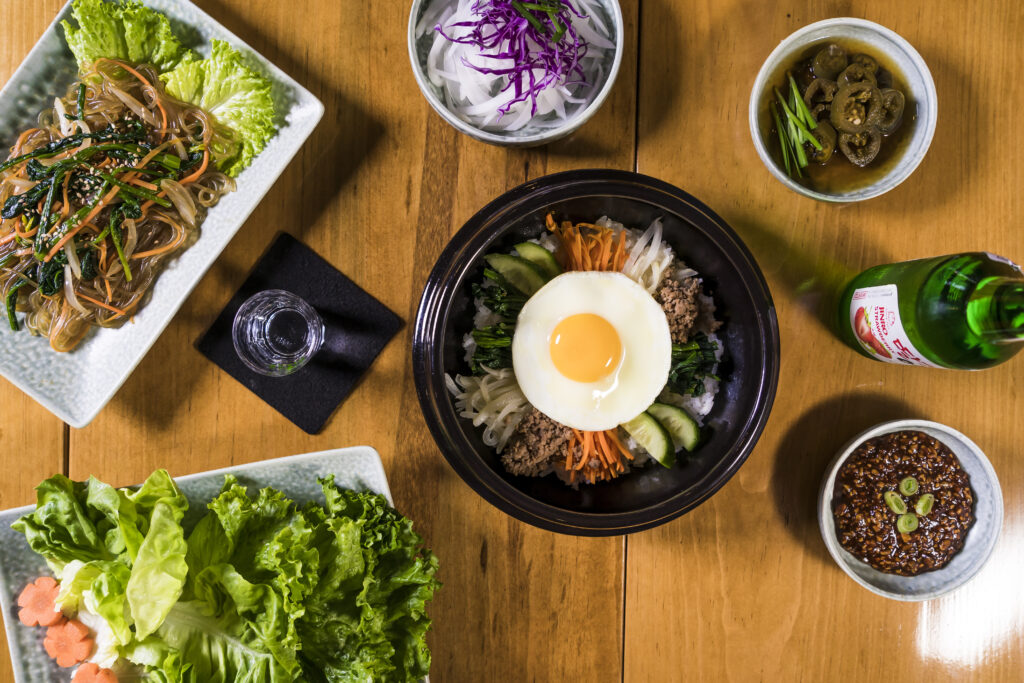 Seattle, with its prime location on the Pacific Ocean, is a real treat for seafood aficionados. The city is famed for its fresh and flavorful salmon, oysters, and other oceanic delights, served straight from the sea. Additionally, Seattle's culinary landscape is infused with notable Asian influences, prominently showcased in its exemplary sushi offerings and unique Seattle teriyaki with its Korean-inspired thick sauce. This blend of fresh seafood and diverse international flavors adds depth to the city's food scene. It transforms it into a must-visit gastronomic destination, enticing foodies from far and wide with its culinary offerings.
12. Philadelphia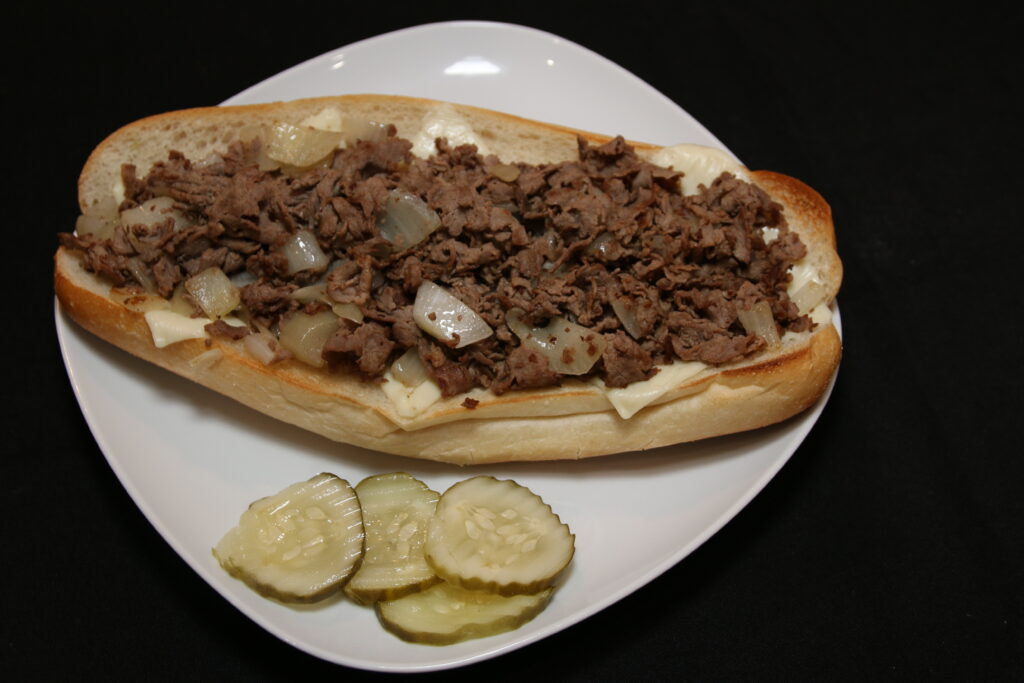 Philadelphia's food scene harmoniously marries iconic dishes like hearty cheesesteaks and warm, soft pretzels. It also offers a broad range of vegetarian and international fare, ensuring an assortment of flavors to cater to every palate. Philadelphia is a haven for diverse tastes, offering a multitude of gastronomic delights for food lovers to indulge in. Its well-known BYOB policy adds a unique charm to the city's dining landscape, inviting diners to bring their favorite beverages to pair with their meals. After all, this policy adds a personalized touch to the dining experience, turning every meal into an intimate feast. Furthermore, Philadelphia is not only a historic treasure but also a city that serves culinary diversity on a platter for all foodies.
13. Las Vegas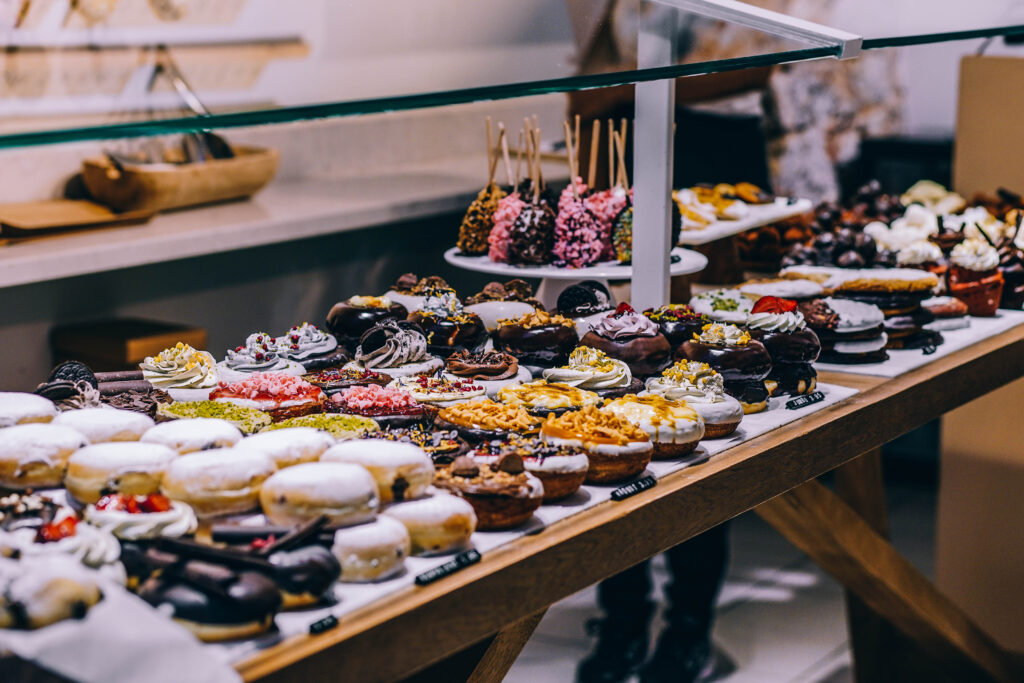 Known for its over-the-top glamour, Las Vegas's dining scene is no different. With high-end establishments led by celebrity chefs, it promises a culinary experience as dazzling as its bright neon lights. But the city's gastronomic wonders aren't limited to the high-rollers. Despite its reputation for luxury, Las Vegas caters to all budgets, offering many affordable dining options, including an array of all-you-can-eat buffets that invite guests to indulge to their heart's content. The city's dining scene embodies the spirit of Vegas: exuberant, inclusive, and always up for a good time.
14. Asheville, North Carolina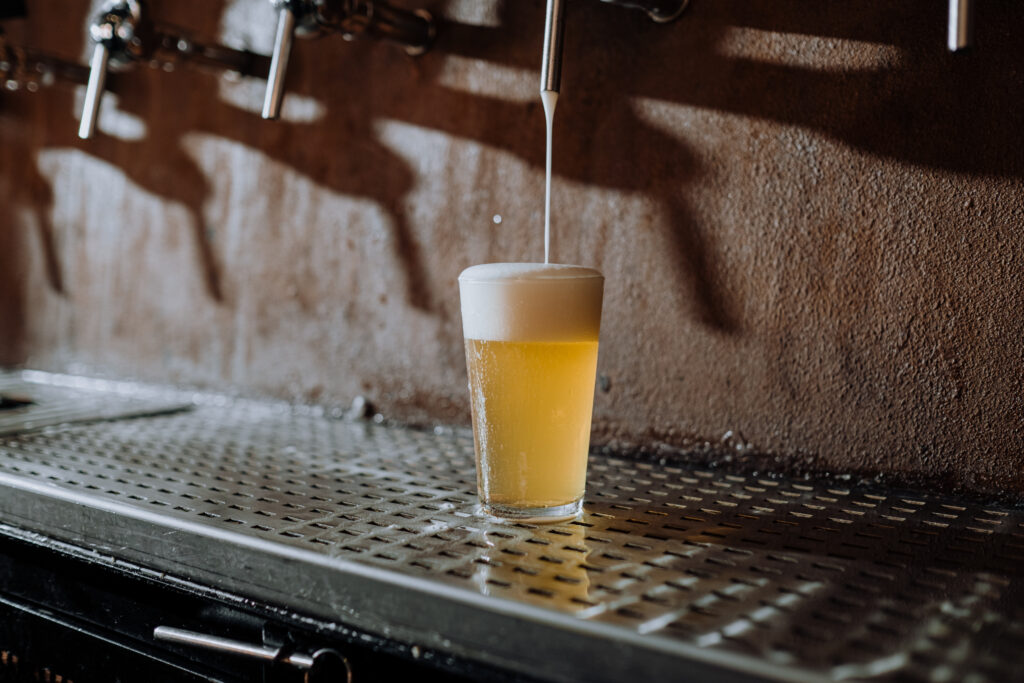 Unassumingly nestled within the scenic Appalachian Trail, Asheville emerges as a culinary diamond in the rough. Its food scene impresses with an eclectic array of imaginative dishes that push the boundaries of traditional cuisine. After all, Asheville's crowning glory, however, is its thriving beer culture - with more breweries per capita than any other U.S. city, it truly is a beer-lovers paradise. This small mountain town packs a culinary punch, establishing itself as a major player in America's gastronomic landscape.
15. Pittsburgh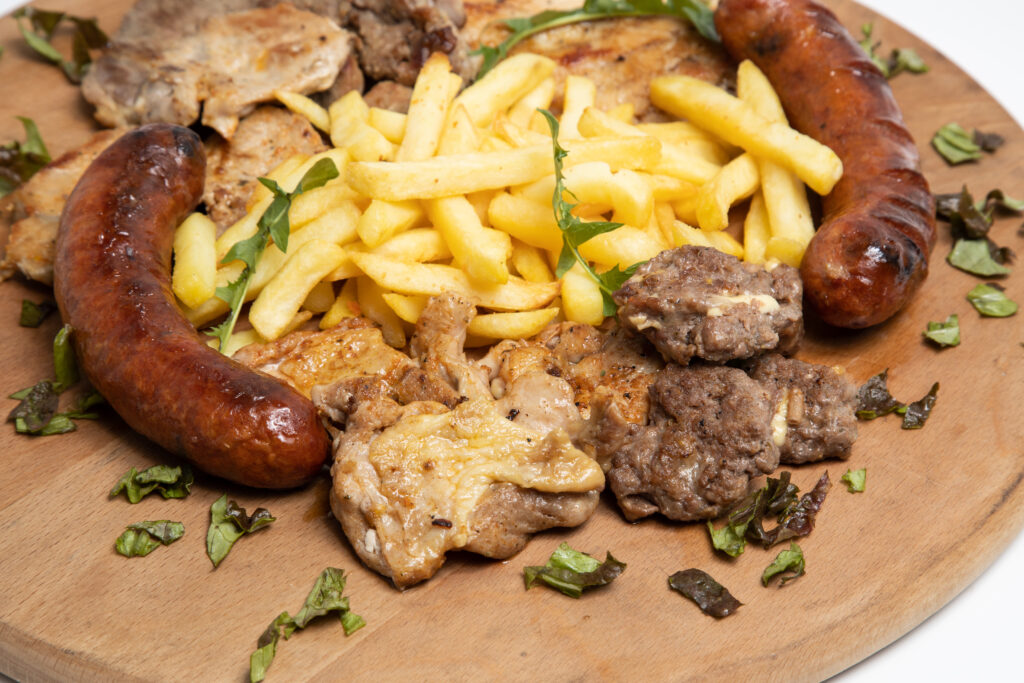 The food scene in Pittsburgh has undergone a significant transformation. Traditionally known for its hearty Eastern European fare, the city has evolved into a hub of culinary sophistication. Pittsburgh has become a culinary destination, blending tradition with innovation and offering a delightful array of flavors and experiences for food enthusiasts. Moreover, this gastronomic metamorphosis, from comforting classics to innovative gastronomy, has piqued the interest of critics and major food publications nationwide. Locals have embraced this "edible renaissance," relishing the diversity of flavors and culinary styles in Steel City. With each passing day, Pittsburgh is securing its place on the map as a must-visit destination for discerning foodies.
These cities reflect the diversity of the USA's culinary landscape, where old traditions meet new ideas. Overall, each city has its own unique culinary character. These cities offer food-loving travelers an exploration of flavor and culture, making them the must-visit foodie destinations in the country.