Sipping a glass of sweet white or a rich red wine adds pleasure to our lives. But did you know that a famous name might be behind the vineyard that produces your favorite wines? Celebrities own or partner with others to hold a stake in grape-growing endeavors. These endeavors produce fantastic and award-winning wines, from the popular Napa Valley to vineyards across North America and Europe. They also extend to vineyards in Australia and New Zealand.
Some of these celeb-owned vineyards are traditional wineries where visitors can tour the property and learn about the wine-making process. Others, however, are purely tasting rooms. Sample outstanding wines and catch a glimpse of famous owners at amazing celebrity-owned wineries and vineyards worldwide.
Sarah Ferguson, Ferguson's Crest (Santa Ynez Valley)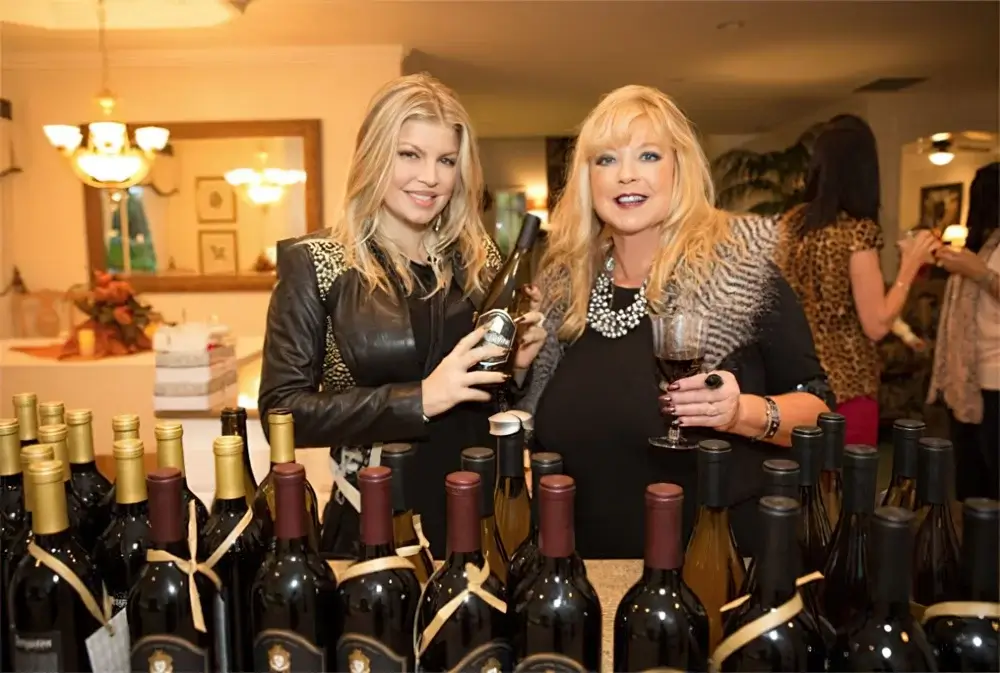 Working with her father, Pat, celebrity singer Fergie opened Ferguson's Crest in 2005. Today, the six-acre vineyard produces varietals and offers a club that gives members priority access to new releases and signed limited-edition bottles.
Francis Ford Coppola, Coppola's (Sonoma County)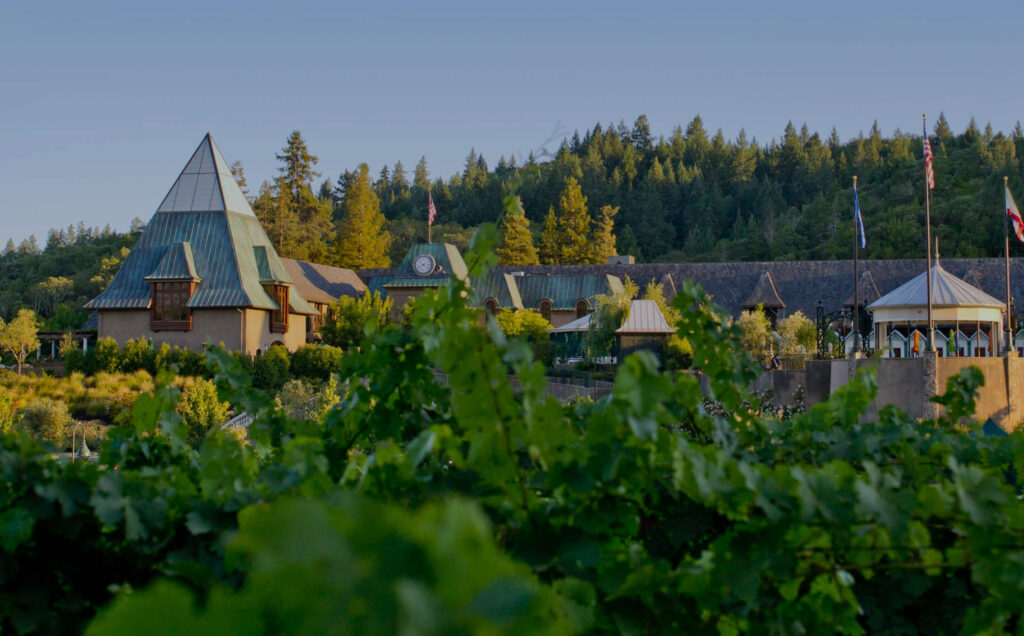 A well-known celebrity director, Coppola now helms two winery locations as well as an on-site restaurant.
Visitors can experience tastings at Coppola's and Black Horse Winery. Furthermore, they can explore some of the director's most famous memorabilia from movie sets, like Don Corleone's desk and a Tucker automobile.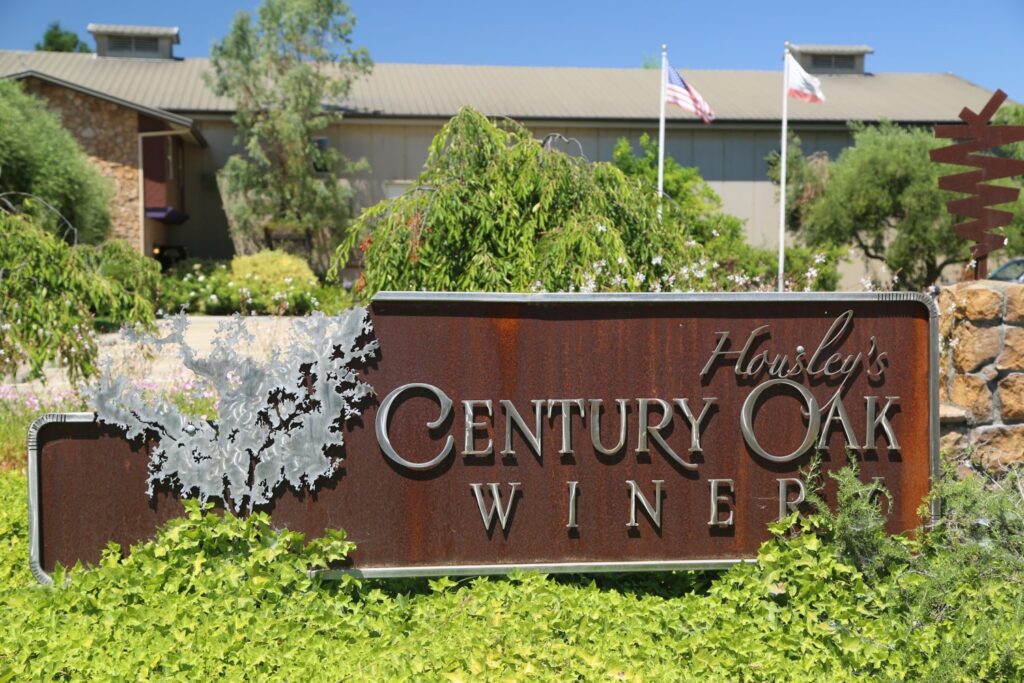 This celebrity vineyard was founded by actress Mowry-Housley and her husband in 2000, the pair still manages Century Oak's day-to-day operations. A popular place for tastings, the former actress is sometimes even seen pouring her delicious wine for customers.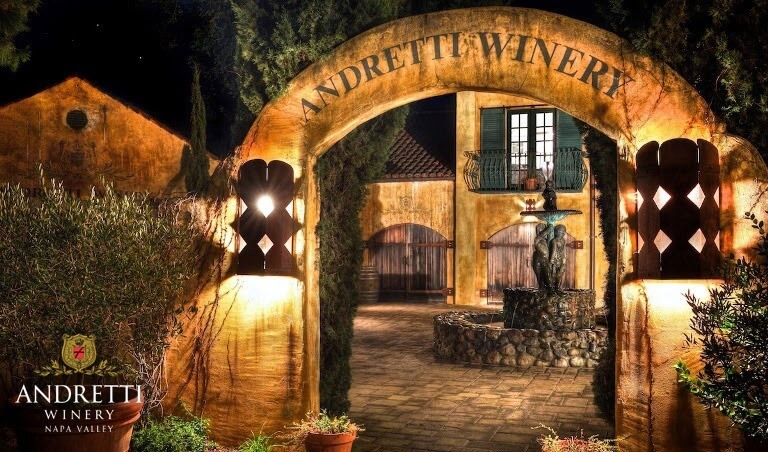 Former race car driver and international celebrity Andretti opened his winery by the same name in California's most famous wine region, Napa. The Andretti Winery evokes Tuscany with its gurgling fountain and spacious tasting rooms overlooking the stunning valley below. Visitors can enjoy the experience of exploring Andretti's 42-acre vineyard, which produces wines from the Chardonnay, Merlot, Pinot Grigio, and Sauvignon Blanc grown on-site.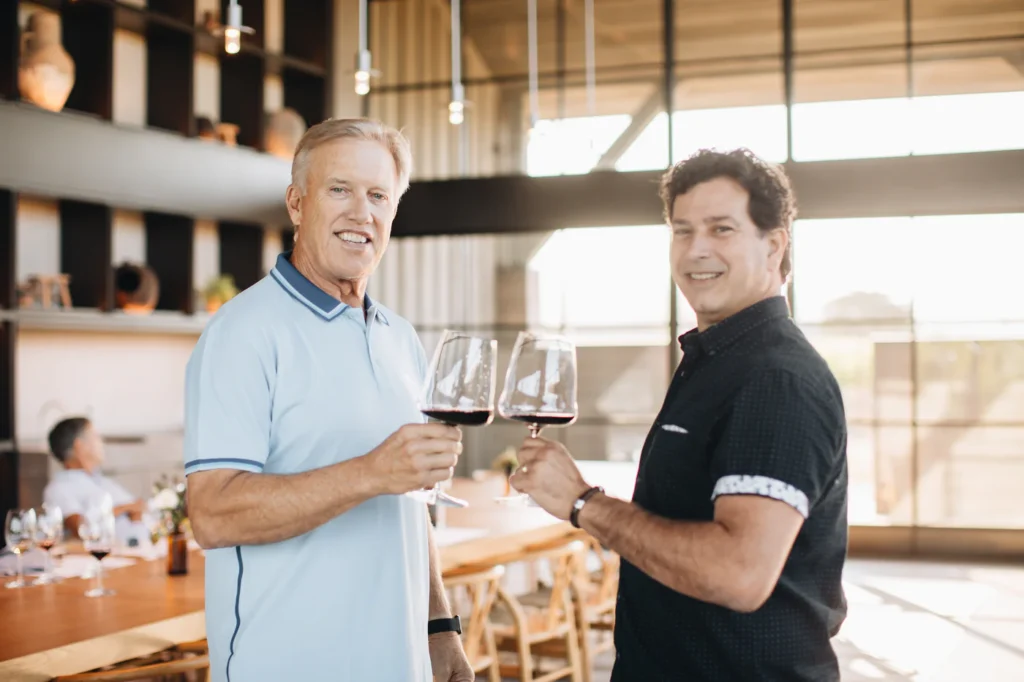 Mega-sports celeb John Elway brought his Hall of Fame notoriety by creating 7Cellars in 2015. He collabed with friend Jeff Sperbeck to bring quality wines to his popular Elway's Steakhouse restaurant table. Moreover, partnering with a giant in the wine business, Robert Mondavi, 7Cellars has produced two popular releases that visitors can sample in person or via virtual wine tastings.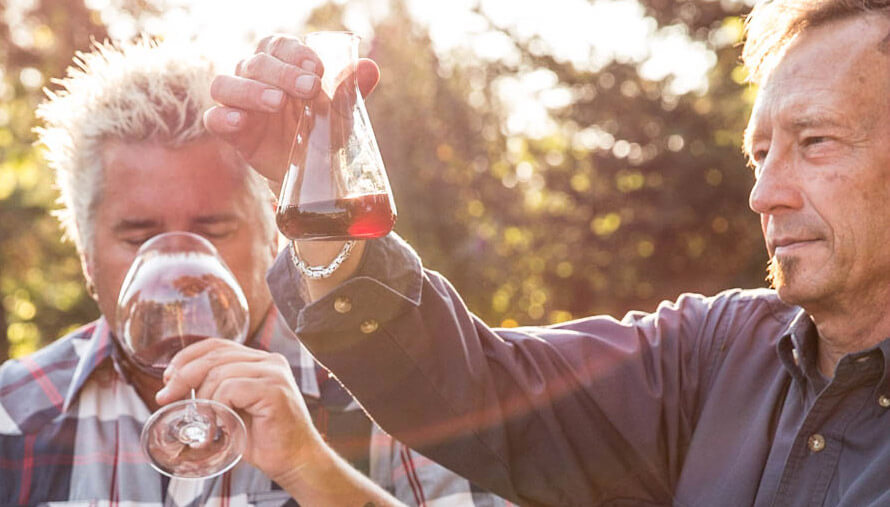 Chef Fieri moved his expertise to a small vineyard when he opened Hunt & Ryde, named after his two sons. Although Fieri's winery doesn't offer a tasting room, Hunt & Ryde wines are available on his website.
Mick Fleetwood, Mick Fleetwood Private Cellar (Santa Barbara County)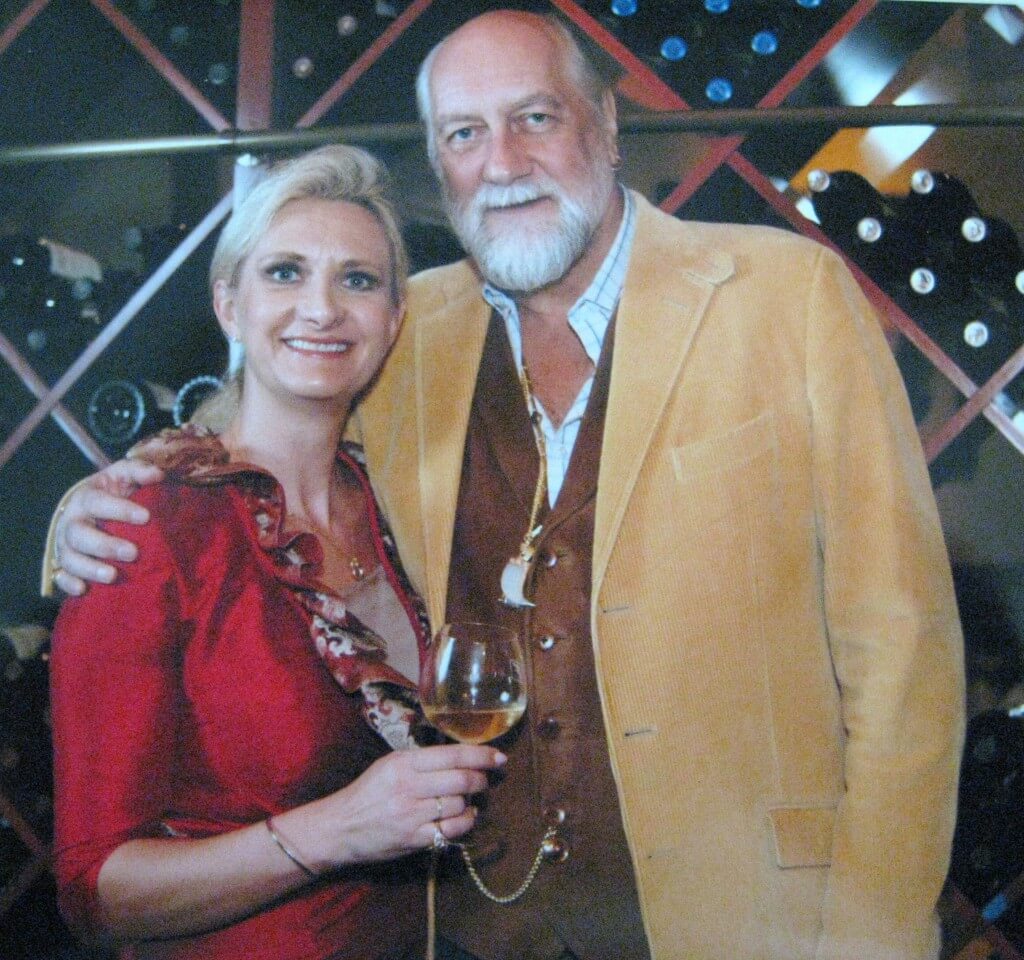 Namesake of the wildly popular band Fleetwood Mac, Mick Fleetwood helms a restaurant in Maui as well as a winery that has produced vintages as recently as 2017. Not open to the public, Fleetwood's wines are grown and bottled by Lucas & Lewellen.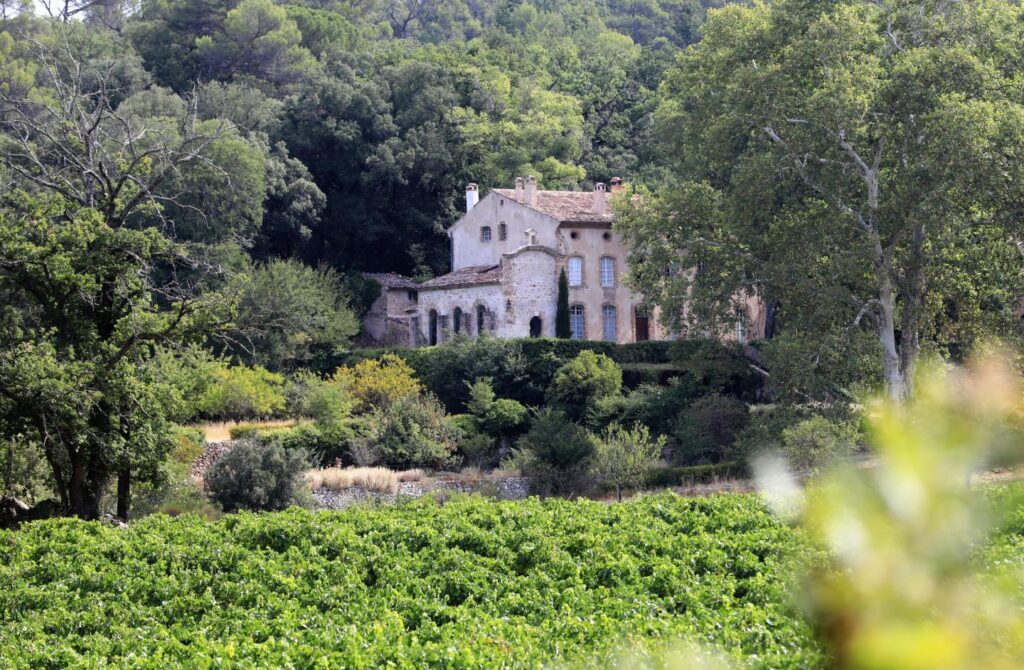 Located on Lucas's enormous Skywalker Ranch, this famous director-turned-vintner brought together experts from Italy to California to produce his now award-winning wines. Lucas's winery also includes two outposts: Château Margüi in the Provence region of France and Il Convento del Viandante del Cielo in Italy's Umbria region.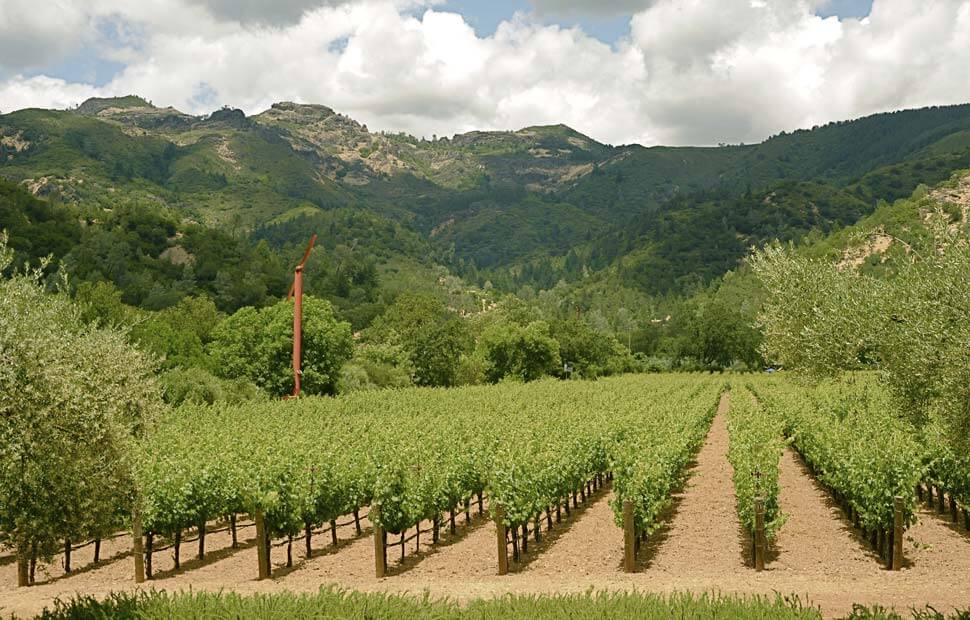 The land this gorgeous winery now occupies, owned by celebrity Hayek and her husband, was planted with grapes in the 1880s. Today, visitors to Eisele Vineyard can explore the tasting room to sample the Cabernets, Syrah, and Sauvignon Blancs grown and bottled here. They can also view the more than 500 olive trees that have lived on the property since the 1800s.
Dave Matthews, Blenheim Vineyards (Charlottesville, VA)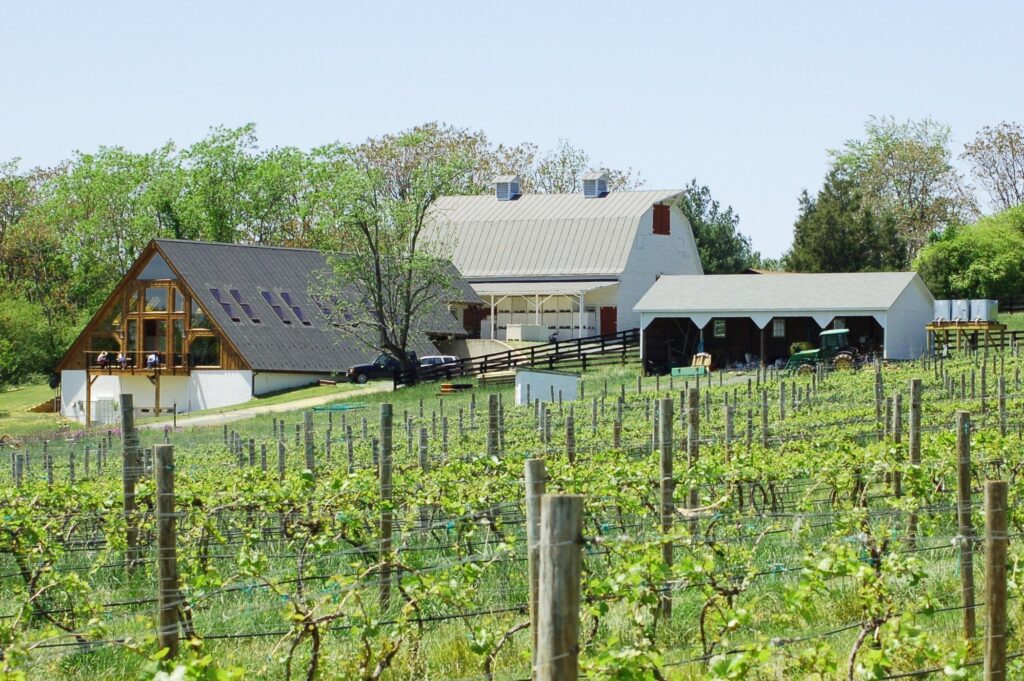 The rolling Virginia hills have hosted celebrity singer Dave Matthews' Blenheim Vineyards for more than a decade. The rustic tasting room is a welcoming spot for visitors who want to discover the delicious wines grown on the historic 32-acre site.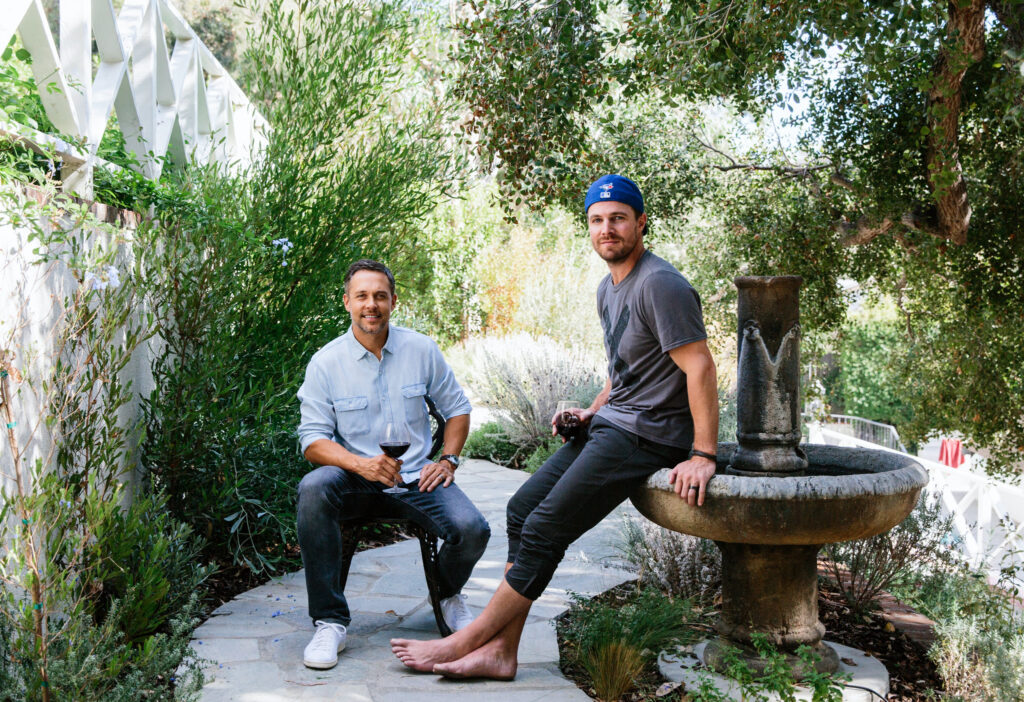 If you stop by for a sample at Knocking Point's Tasting Room and think you spy DC Comic's Green Arrow, you might be right. Celebrity Arnell of DC fame paired up with his friend and fellow-industry insider Andrew Harding to create their own wines after a visit to California wine country evolved into a quest to bring great wine and a laid-back experience to Arnell's hometown of Walla Walla.
Wayne Gretzky, Wayne Gretzky Estates (Niagara, Ontario and Okanagan Valley, Canada)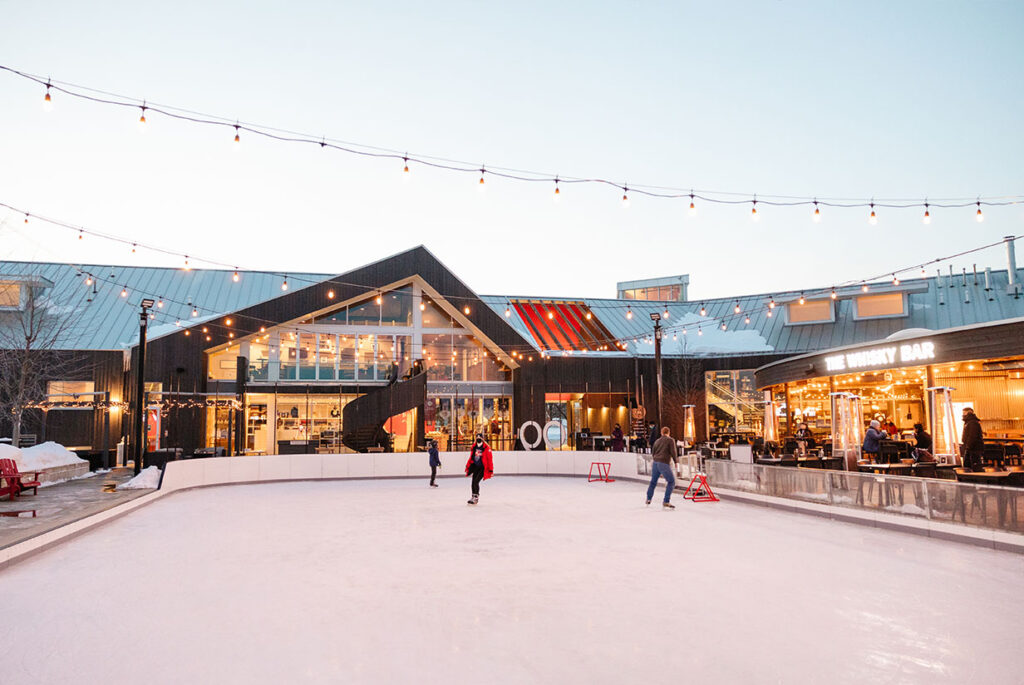 Inspired by his grandfather, who used to grow and bottle his own wine, hockey great Gretzky's fascination with excellent wine and spirits has turned into three massive winery locations across Canada. Wine and whisky tastings, elegant dining, and even an outdoor skating rink are some attractions guests at the Wayne Gretzky Estates can enjoy at this celebrity-owned vineyard and winery.
Candace Cameron Bure, Bure Family Wines (St. Helena, WA)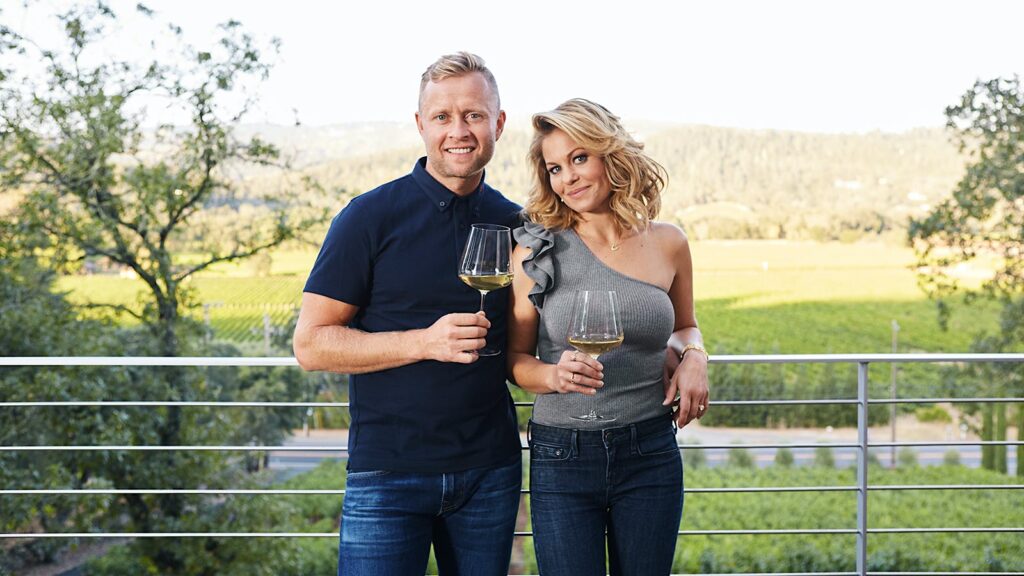 Former child star Candace Cameron Bure and her hockey star husband Val Bure started Bure Family wines in 2006. Today, Bure Family Wines partners with Luc Morlet, and the grapes for the Bure wines are grown at the Boswell Winery in California.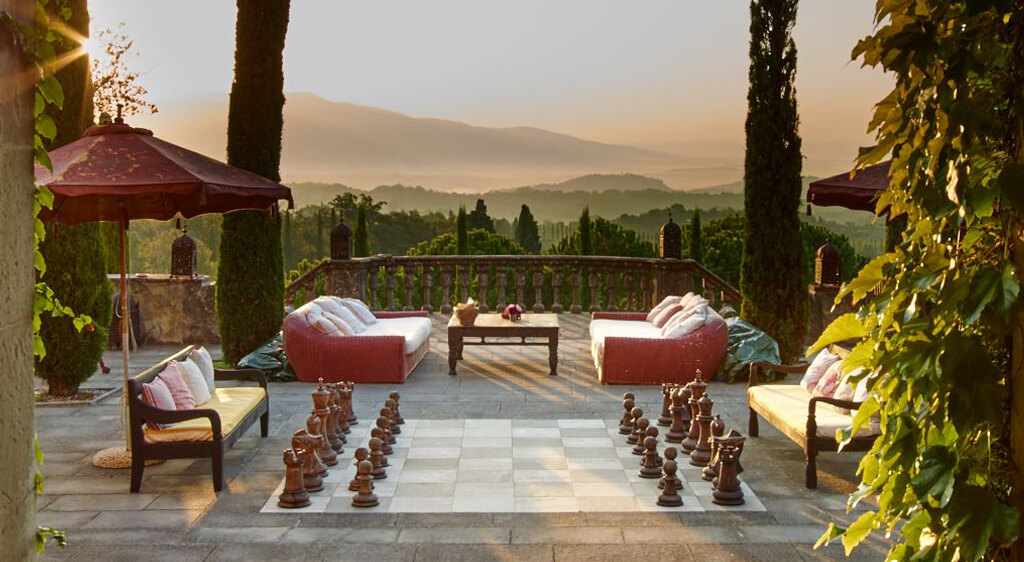 The Tuscan summer home of Sting and his wife were turned into the Il Palagio winery and venue after visiting the lovely estate for over two decades. Now, visitors can reserve a private guesthouse or the whole palatial villa. In addition to the four lovely reds Il Palagio bottles here, the estate also offers other organic food grown on the property, like olive oil, honey, and fresh fruits and vegetables.
Brad Pitt, Miraval (Correns, France)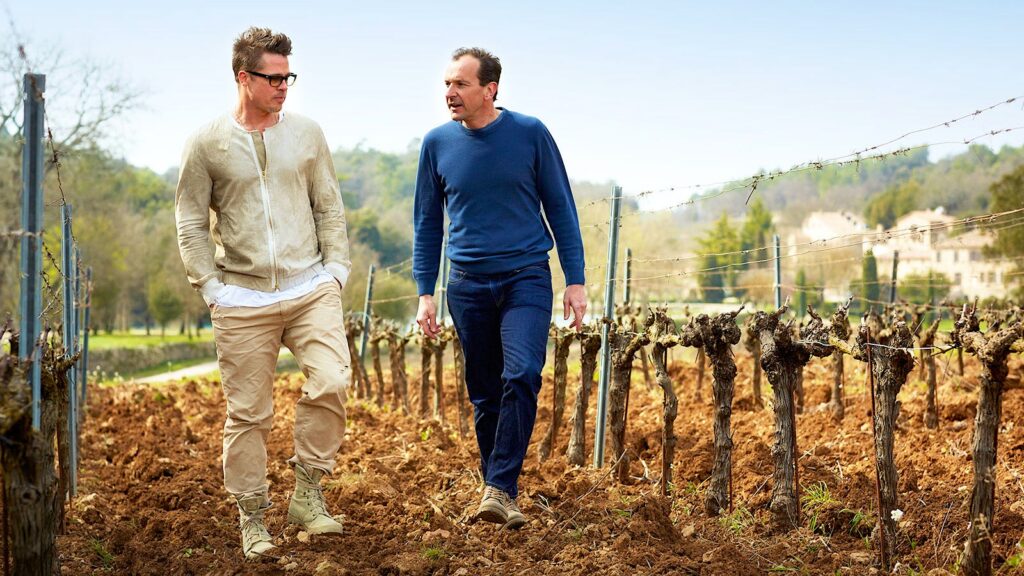 Initially purchased as the site for Pitt and ex-wife Angelina Jolie's marriage, the spectacular Miraval is now helmed solo by Pitt. The estate not only produces instant-sellout wines, but Pitt has also built a music studio to complement the wine-making at this gorgeous French estate.
Sam Neill, Two Paddocks (Central Otago, New Zealand)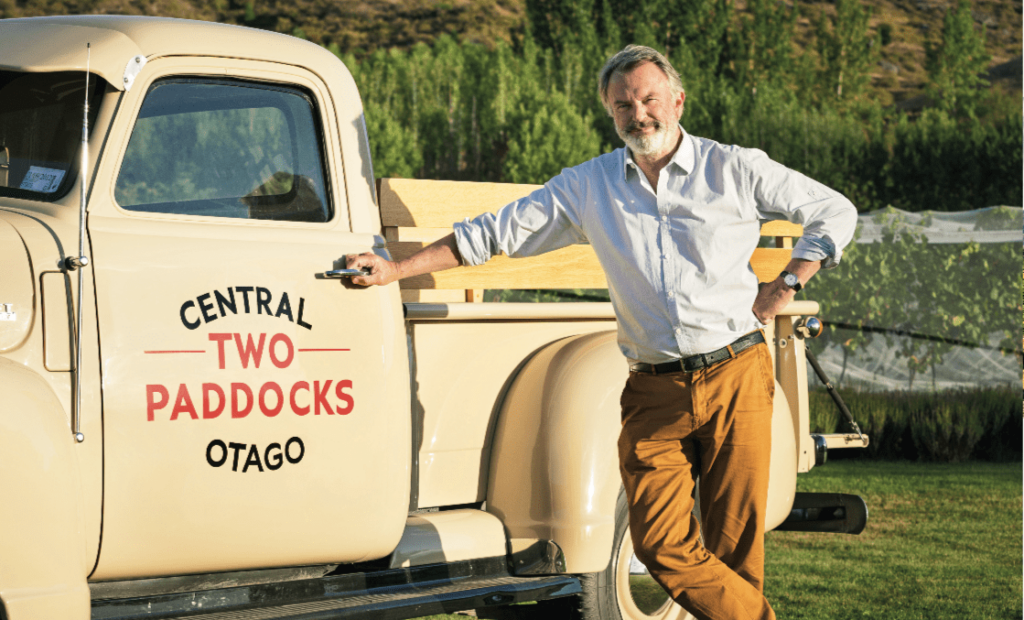 Four vineyards spread over the spectacular wine region of New Zealand make up the Two Paddocks winery, owned by celebrity Sam Neill, a three-time Golden Globe nominee. Red Bank, the vineyard location with Two Paddocks' main offices, holds tours of the Club House, vineyards, and organic farm that produces everything from lavender to cherries to truffles and houses sheep and chickens.