Outdoor enthusiasts and nature lovers are increasingly seeking escapes that allow them to be close to nature without sacrificing comfort. From the lush forests of West Virginia to the sunny beaches of Hawaii, the United States offers a plethora of lodgings that provide an immersive natural experience without the need for pitching a tent. The recent North American Camping and Outdoor Hospitality Report indicates a surge in the popularity of outdoor accommodations, with 58 million American and Canadian households choosing camping or glamping in 2022.
Moreover, the idea of blending comfort with outdoor living isn't new. Historically, iconic lodges like the Ahwahnee in Yosemite National Park and Crater Lake Lodge in Oregon were built to offer travelers a comfortable stay amid breathtaking natural beauty.
Here, we explore ten other lodging options that allow you to embrace the wild in comfort:
Thorny Mountain Fire Tower, West Virginia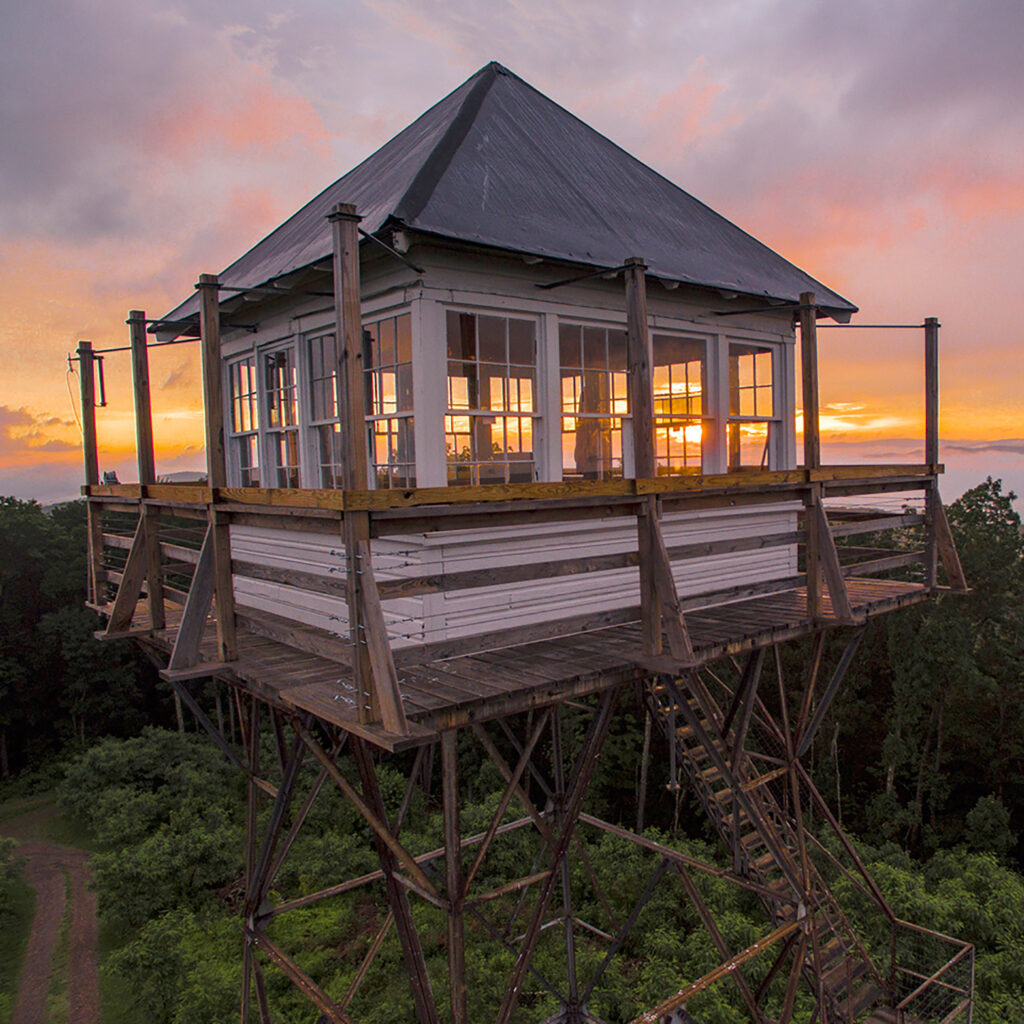 Thorny Mountain Fire Tower is a dream come true for those yearning to embrace the life of a forest sentinel. With breathtaking views and a rich historical ambiance, this refurbished tower offers basic amenities like a small kitchen and sleeping quarters. At an elevation of 3,445 feet, immerse yourself in the vibrant green landscapes and abundant wildlife of Seneca State Forest. Engage in thrilling activities such as hiking and mountain biking, or marvel at the starry night sky. Moreover, Thorny Mountain Fire Tower is a haven for nature enthusiasts seeking an unforgettable wilderness experience.
Mount Princeton Hot Springs Resort, Colorado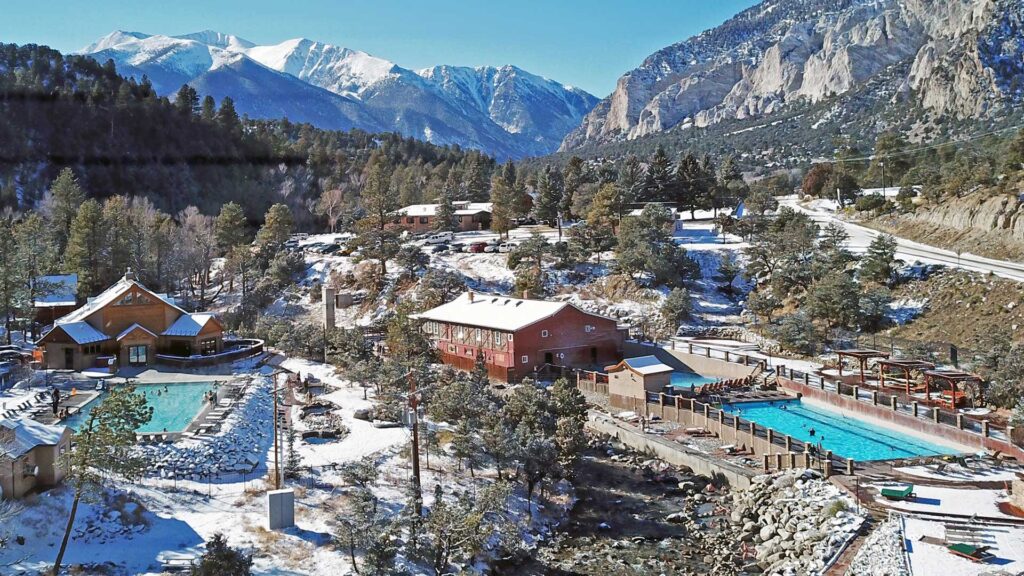 Immerse yourself in the majestic beauty of the Rocky Mountains at Mount Princeton Hot Springs Resort, where luxury meets natural splendor. Choose from a variety of accommodations, including lodge rooms and cozy cabins. The resort's highlight is the rejuvenating hot springs, offering a selection of pools, including soothing creekside soaking pools. Explore the surrounding area with activities like scenic hikes, thrilling white-water rafting adventures, and exhilarating skiing during the winter months. At Mount Princeton Hot Springs Resort, indulge in the ultimate mountain getaway, surrounded by breathtaking landscapes and unparalleled relaxation.
Terramor Outdoor Resort, Maine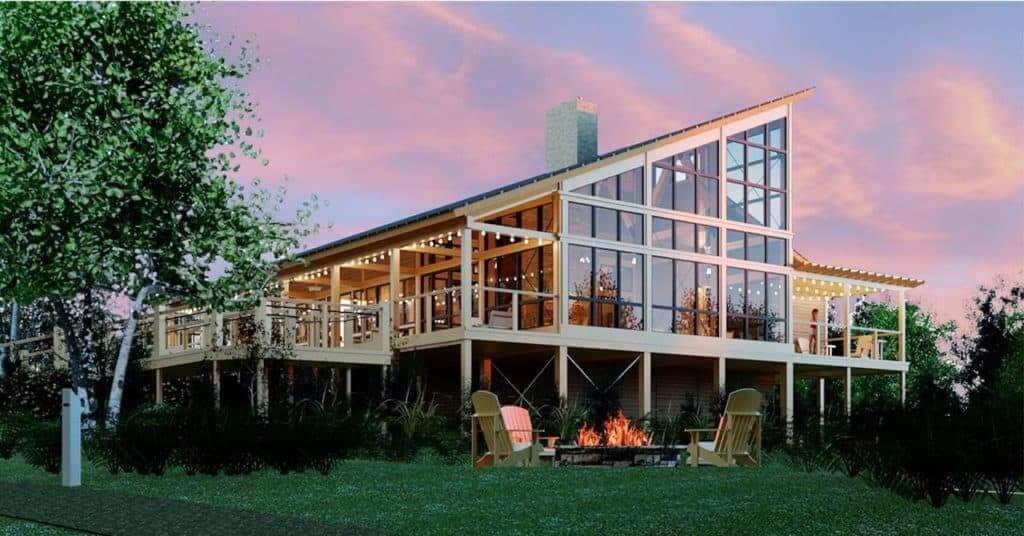 Terramor is a sanctuary for outdoor enthusiasts who love creature comforts. The canvas tents are designed with style, featuring comfortable bedding and private decks. Additionally, the resort emphasizes sustainable living and community interaction. Guided excursions are available, including kayaking and hiking in Acadia National Park. The communal lodge and outdoor pool add to the convivial atmosphere.
Additionally, Terramor is a sanctuary for outdoor enthusiasts who love creature comforts. are designed with style, featuring comfortable bedding and private decks.
Sanctuary Treehouse Resort, Tennessee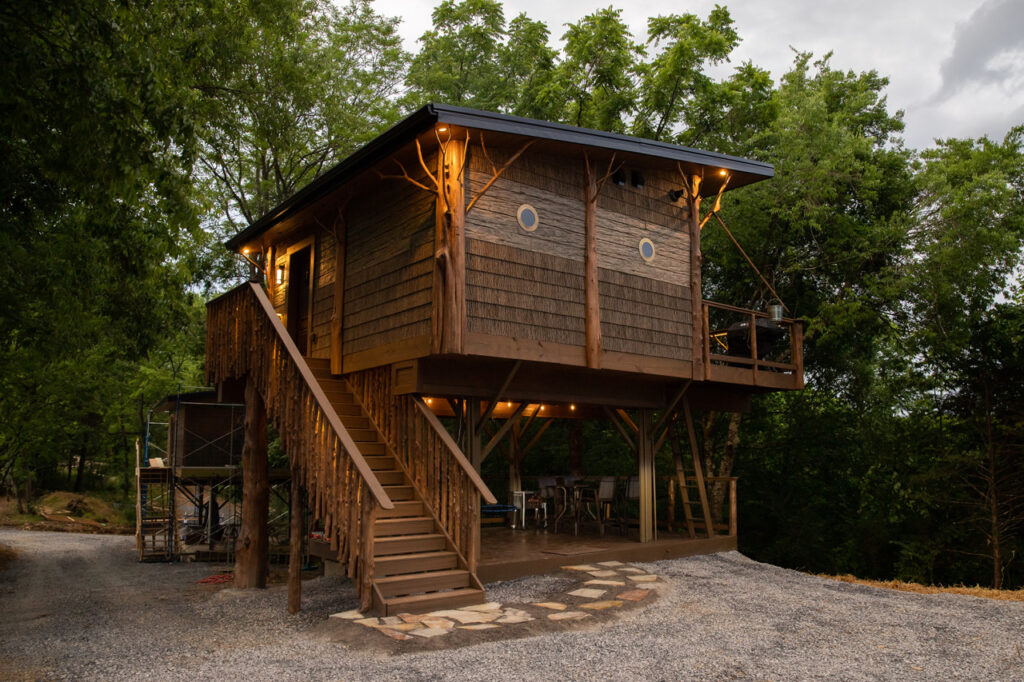 Escape to the enchanting Sanctuary Treehouse Resort, where families can immerse themselves in nature and forge unforgettable connections. Elevated cedar cabins among the trees offer a unique living experience, boasting wrap-around decks and floor-to-ceiling windows inviting the natural beauty inside. Engage in guided hikes, try archery, or indulge in birdwatching. The on-site chef crafts gourmet meals using locally sourced ingredients, adding a touch of culinary delight to your stay. Discover the magic of living among the trees while creating cherished memories with your loved ones at this idyllic retreat.
ULUM, Utah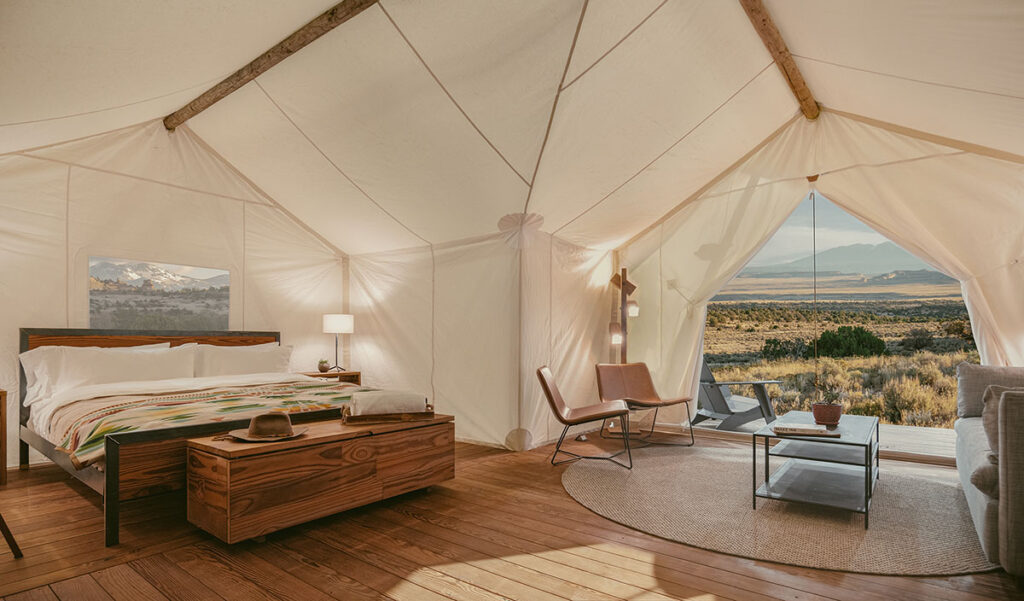 ULUM is a paradise for those seeking thrilling adventures and a deep connection with nature. Nestled in the red rock landscape near Moab, its luxury tents offer a harmonious blend of rustic charm and modern comforts. Spend your day exploring Arches National Park, rock climbing, or river rafting, then savor a delicious meal at the resort's Southwestern-inspired restaurant. ULUM is the perfect retreat to immerse yourself in exhilarating experiences and unwind in the tranquil beauty of the desert surroundings.
Hill Farm by Sagra, Vermont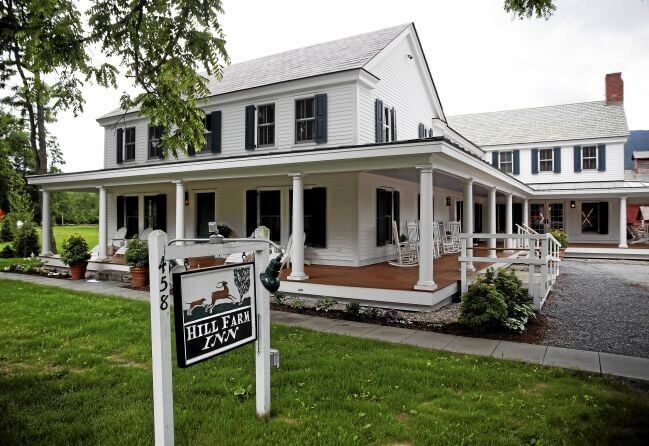 Hill Farm offers a transformative experience, immersing guests in sustainable living and the farm-to-table philosophy. Engage in the hands-on process of harvesting produce, gain insights into organic farming, and relish delectable meals crafted from farm-fresh ingredients; surrounded by lush mountains, the landscape beckons with abundant hiking trails, while nearby trout-filled streams await fly-fishing enthusiasts. At Hill Farm, embrace the harmony between nature and nourishment, leaving with a deeper understanding and appreciation for sustainable practices and the beauty of the natural world.
Malaekahana Beach Campground, Hawaii

Discover a one-of-a-kind Hawaiian experience at this beachfront campground. The traditional huts, known as "hales," provide a comfortable retreat by the ocean. Explore the surrounding lush forests, uncover hidden coves, and marvel at the awe-inspiring Laie Point State Wayside. Whether you seek thrilling surf, invigorating hikes, or tranquil moments by the campfire, this is the ideal getaway to embrace the beauty of Hawaii and create lasting memories.
Mendocino Grove, California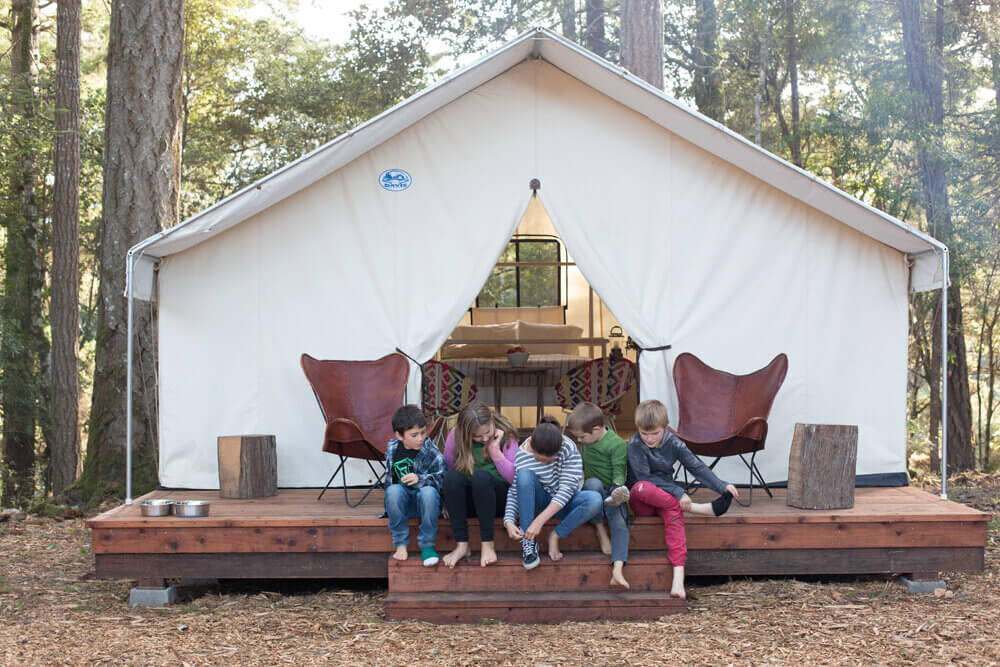 Experience the perfect blend of coastal charm and refined comfort at Mendocino Grove. Nestled on the scenic bluffs of Northern California, the safari-style tents offer modern amenities without compromising the close-to-nature experience. Embark on hikes through the surrounding trails, immerse yourself in the quaint ambiance of Mendocino, or unwind by the campfire under the twinkling stars. For an unforgettable retreat, Mendocino Grove invites you to indulge in understated luxury while embracing the coast's rugged beauty.
Westgate River Ranch, Florida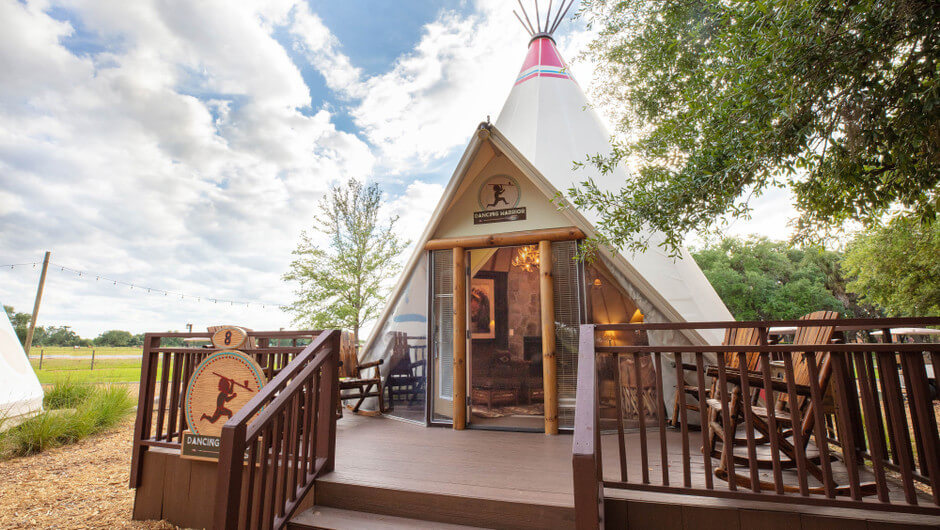 At Westgate River Ranch, unleash your inner cowboy or cowgirl with exciting western-themed activities. There's no shortage of adventure, from thrilling rodeos to trap shooting and archery. Choose from accommodations like glamping tents or luxe teepees catering to different comfort levels. The ranch also offers airboat rides, allowing you to explore the surrounding wilderness and a petting farm that will delight the whole family. Experience the charm and excitement of the Wild West in this family-friendly destination.
Getaway House, Hocking Hills, Ohio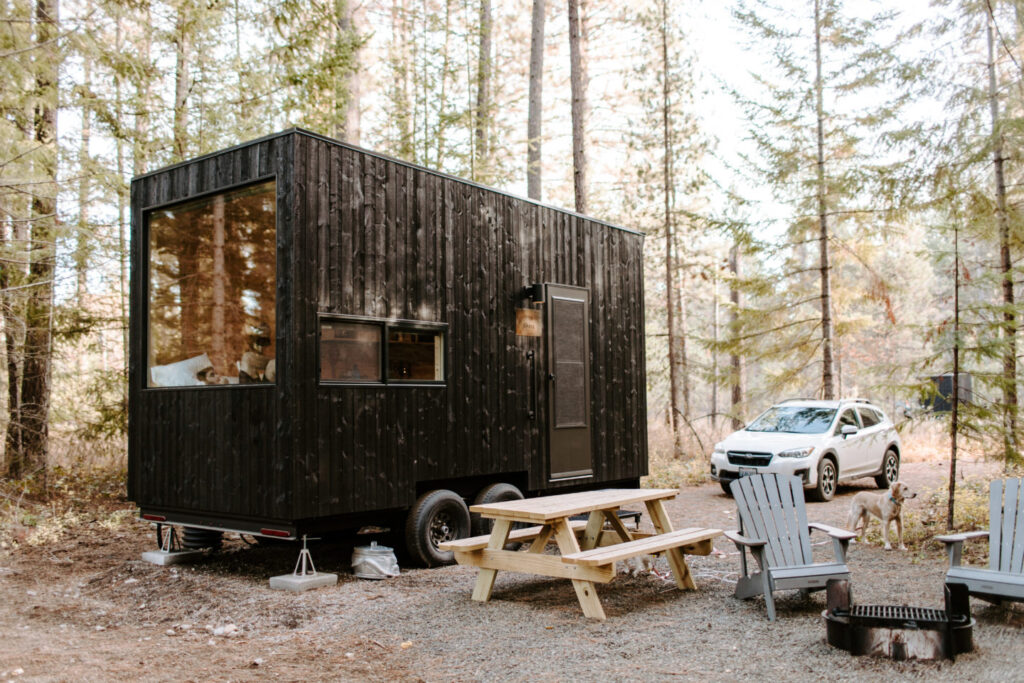 Getaway House offers the perfect space for those looking for solitude and reflection. The minimalist, Scandinavian-inspired cabins are designed to encourage disconnection from the digital world and reconnection with nature. You'll feel immersed in your surroundings with large windows facing the forest. After all, proximity to Hocking Hills State Park opens up opportunities for hiking and exploring caves and waterfalls.
Each of these lodgings offers a unique way to embrace the wild without compromising on comfort. Whether you prefer the rustic charm of a fire tower, the luxurious warmth of geothermal hot springs, or the adventure of a treehouse resort, there is something for every outdoor enthusiast. Through these accommodations, travelers can create lasting memories while connecting with the natural beauty of the United States.