Discover the joy of hiking and share it with your loved ones! If you want to ignite a passion for hiking in others, starting with the right trails and experiences is important. By choosing introductory hikes that are accessible and awe-inspiring, you can captivate the hearts of your friends and family. This will leave them craving more outdoor adventures. In this article, we will explore six trails that are sure to make anyone fall in love with hiking for life. So grab your gear, lace up your boots, and prepare for an unforgettable journey into nature!
Headlands Trail, Isle au Haut, Acadia National Park, Maine
Distance: 6 miles | Time: 1 day | Elevation gain: 675 feet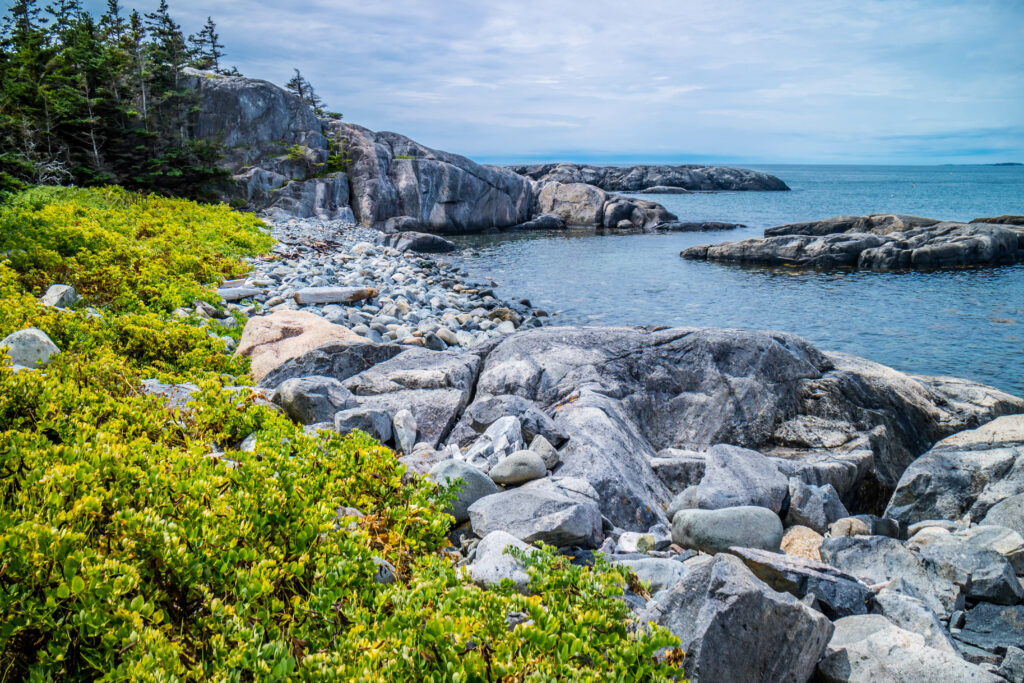 Embark on a mesmerizing loop through the remote southern half of Isle au Haut. This 4.6-mile trail will transport you to a world of enchantment. As you traverse the path, you'll be surrounded by a beautiful forest of red spruce and balsam fir clinging to the coastal cliffs. The symphony of crashing waves and the calls of gannets and guillemots will serenade you along the way. At low tide, take a detour to explore the fascinating tidepools teeming with marine life. Furthermore, with each step, you'll leave behind the cares of civilization and immerse yourself in the pristine beauty of nature.
The Wall, Badlands National Park, South Dakota
Distance: 1.2 miles | Time: 2 days | Elevation gain: 43 feet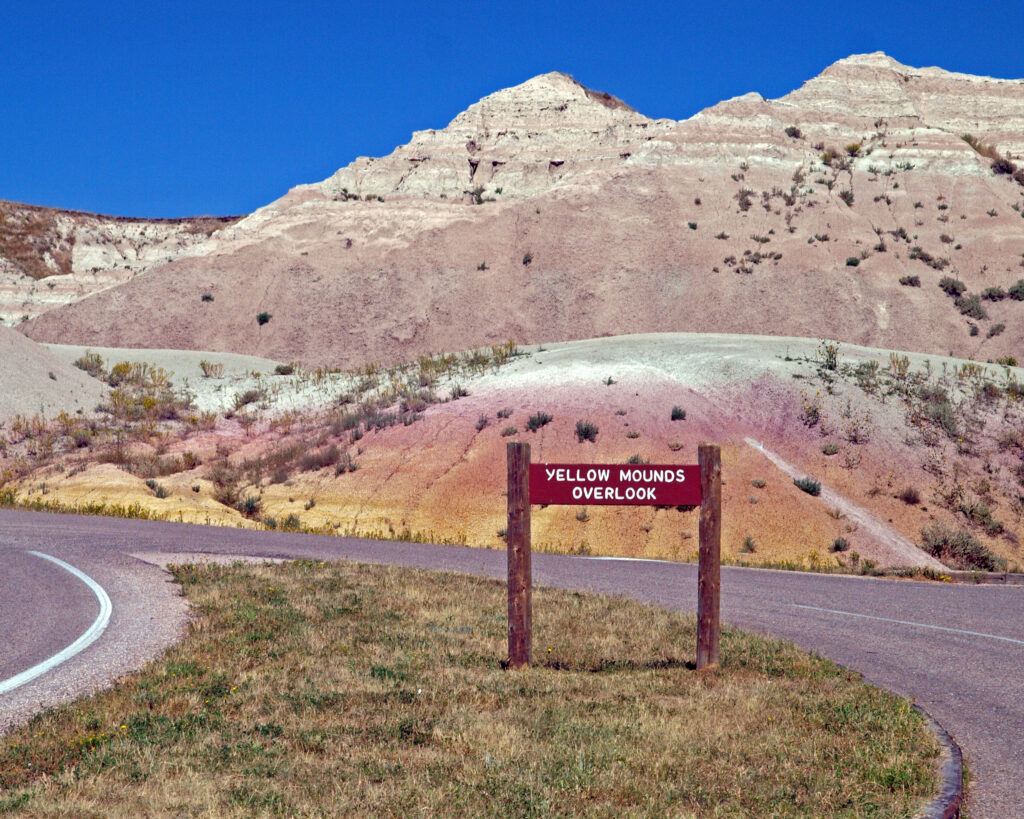 The Wall in Badlands National Park is a celestial playground for stargazing enthusiasts. This iconic rock formation separates the lower and higher prairies, and its towering presence is visible from various points along the park road. Set up camp half a mile from any infrastructure, and prepare to be awestruck as the night sky unveils its twinkling wonders. With minimal light pollution and the company of the Milky Way and the moon, you'll experience an otherworldly star show. For an extra dose of magic, plan your visit during a meteor shower. Also, while you wait for nightfall, watch for the park's majestic bison, a reminder of the untamed wilderness surrounding you.
Golden Canyon-Gower Gulch Loop Trail, Death Valley National Park, CA
Distance: 7.8 miles | Time: 1 day | Elevation gain: 1,624 feet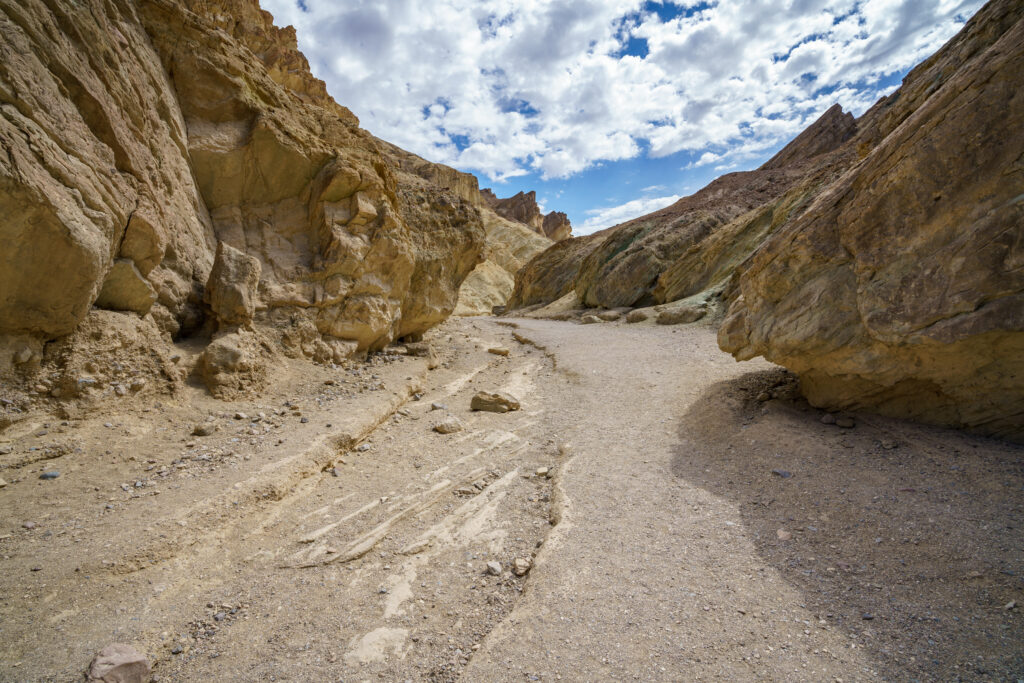 Amid the breathtaking expanse of Death Valley, the Golden Canyon-Gower Gulch Loop Trail stands out as a true gem. Prepare to be captivated by the labyrinth of golden-hued stones that line the path. You'll encounter remarkable geologic remnants as you hike, such as preserved water ripples etched into the canyon walls. The pinnacle of this trail awaits you at Zabriskie Point, where you'll feast your eyes upon panoramic views of the salt flats of the valley floor and the majestic Panamint Mountains in the distance. The surreal landscape colors, especially during sunrise or sunset, create a visual spectacle that will forever be etched in your memory.
Soldier Pass Trail, Red Rock Secret Mountain Wilderness, AZ
Distance: 4.5 miles | Time: 1 day | Elevation gain: 590 feet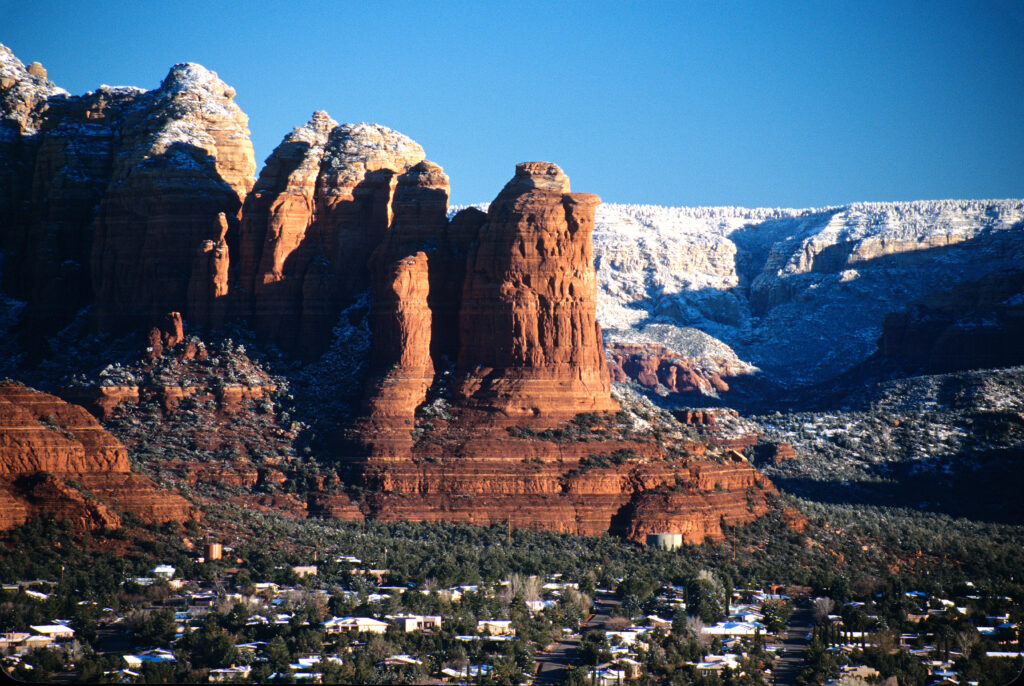 Begin your hiking adventure in Sedona, Arizona, and venture into the desert wilderness beyond city limits. Soldier Pass Trail will transport you to a world that feels a million miles away from civilization. The journey to Brins Mesa will reward you with magnificent views of Sedona to the south and the rugged Mogollon Rim to the north. As you ascend, you'll traverse a forest of aromatic Arizona cypress, catching glimpses of mystical red-rock formations in the distance. Once the trail leads you to the top of Brins Mesa, you'll be greeted by a 360-degree panorama that showcases the mesmerizing beauty of the Mogollon Rim and the city of Sedona below.
Arabia Mountain via Mountain Top Trail, GA
Distance: 1.3 miles | Time: 1 day | Elevation gain: 590 feet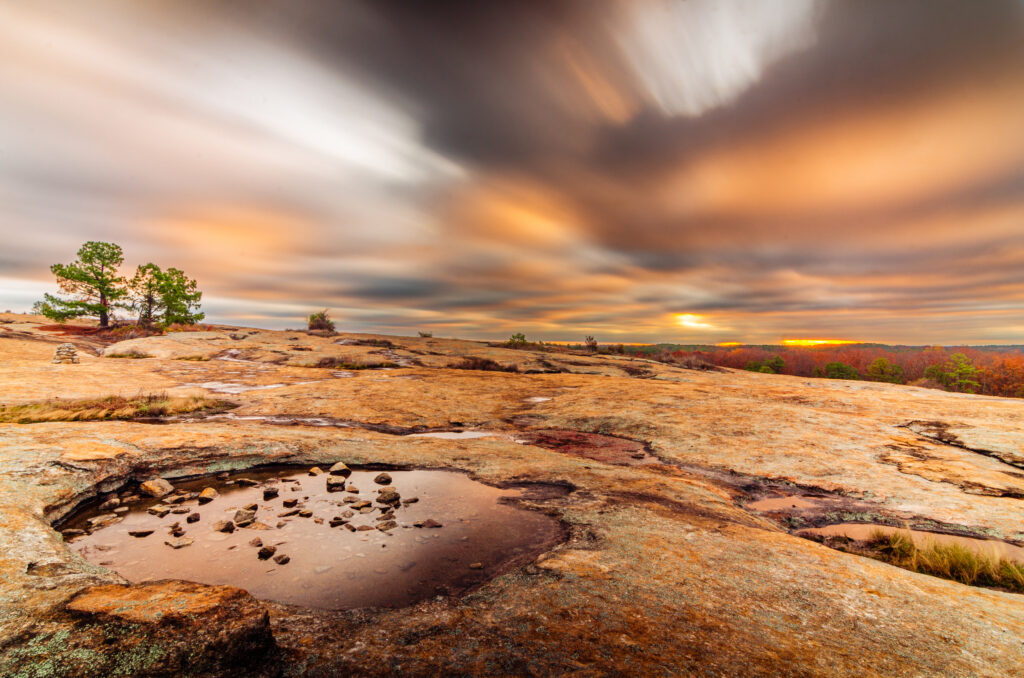 Unveil the hidden treasures of Arabia Mountain, a haven of exposed granite summits and awe-inspiring vistas just a stone's throw away from Atlanta. Although the Mountain Top Trail spans a mere 1.3 miles, its impact is profound. Most of the hike follows cairns, guiding you along bare granite surfaces—a unique experience reminiscent of iconic trails in Yosemite and Wyoming. Delight in the tiny pools formed in the rock provides a sanctuary for rare plants and vibrant wildflowers. Keep an eye out for the striking red wildflowers of the diamorpha, a species found only in this area. After all, with over 30 miles of trails in the Arabia Mountain National Heritage Area, there are endless opportunities to explore this remarkable region.
Hiking 101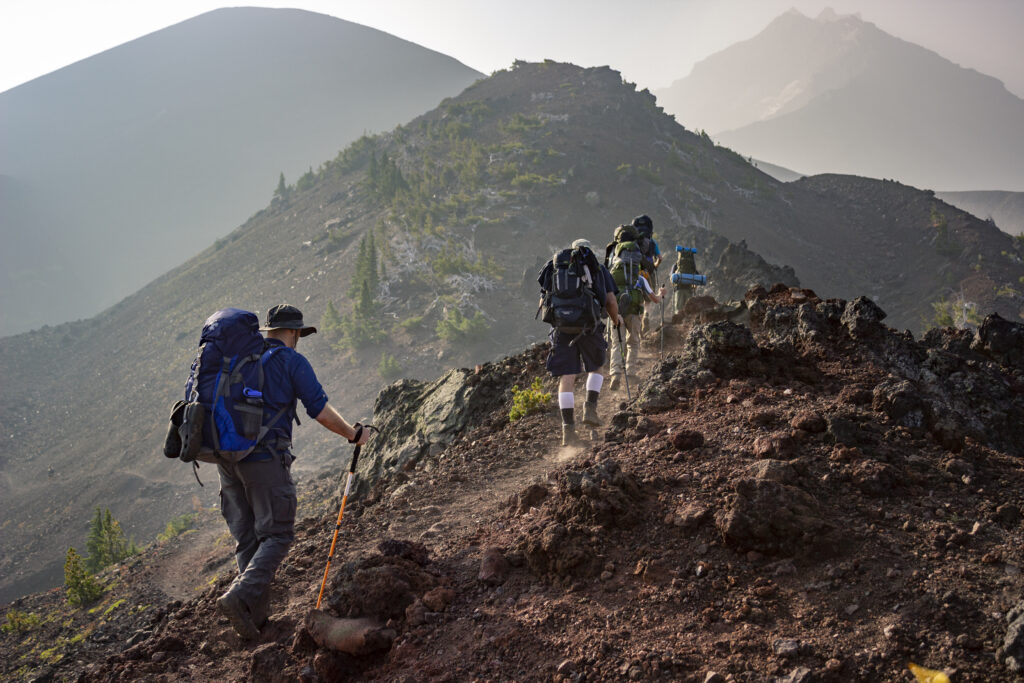 Knowledge is power, especially when it comes to hiking. Before embarking on any adventure, you must equip yourself with the basics of backpacking. By mastering the fundamentals, you'll gain confidence, be better prepared to face the challenges and relish the rewards of the trail. From choosing the right gear to understanding navigation techniques, Backpacker's Hiking 101 provides a comprehensive guide to help you and your loved ones embark on a safe and enjoyable hiking journey. Remember, sharing your knowledge and expertise is an excellent way to inspire others and foster a lifelong love for hiking.
Hiking has the power to ignite a passion for nature and adventure within all of us. By choosing the right trails and experiences, you can introduce your friends and family to the wonders of the wilderness. Whether exploring remote coastal cliffs, stargazing under a pristine night sky or reveling in the vibrant colors of majestic canyons, each trail offers a unique opportunity to cultivate a lifelong love for hiking. So gather your loved ones, hit the trails, and embark on a journey that will leave an indelible mark on your hearts and minds.