New York City, the concrete jungle where dreams are made, is a global hub of culture, entertainment, and diversity. With its iconic skyline, bustling streets, and world-renowned landmarks, NYC offers an immersive experience. In this comprehensive travel guide, we'll navigate through the vibrant neighborhoods, delve into the city's rich history, explore its famous attractions, and savor its diverse culinary scene. Uncover hidden gems in this ultimate NYC travel guide, making it a must-visit for global travelers.
Neighborhoods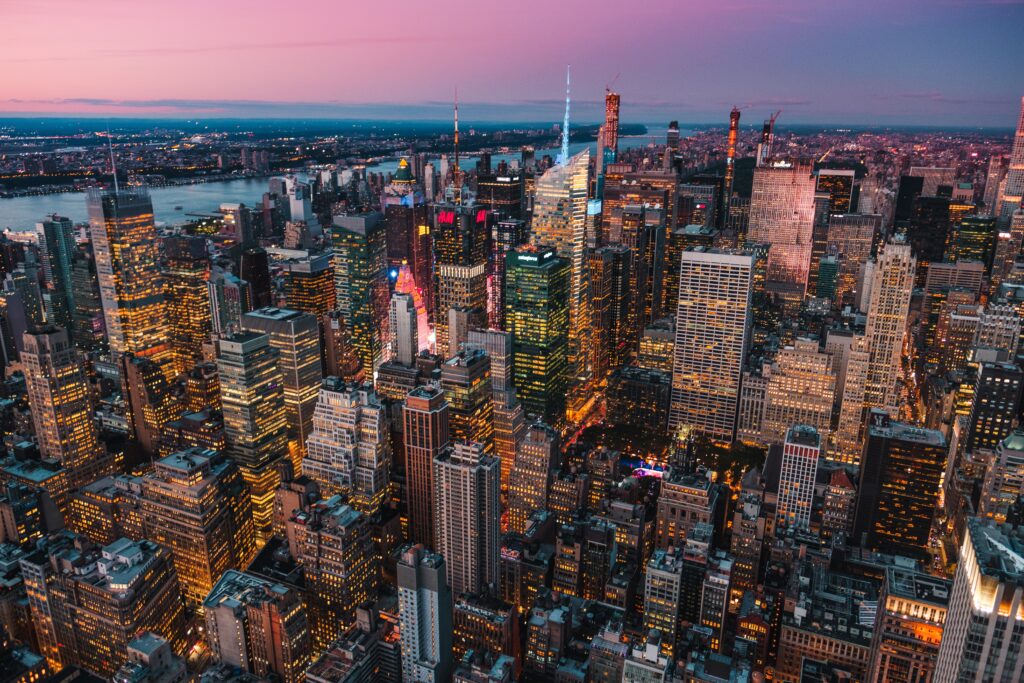 New York City is a patchwork of distinct neighborhoods with unique charm and character. Manhattan, the heart of the city, is home to iconic neighborhoods. With its bright lights and billboards, Times Square creates a mesmerizing spectacle. Greenwich Village, known for its bohemian atmosphere, is a haven for artists, musicians, and intellectuals. The Upper East Side exudes elegance with its luxurious brownstones and prestigious museums. On the other hand, the Lower East Side is a vibrant melting pot of cultures and cuisines.
Just across the East River, Brooklyn offers a hip and creative atmosphere. Transitioning a bit, neighborhoods like Williamsburg are renowned for their trendy boutiques, street art, and lively music scene. DUMBO (Down Under the Manhattan Bridge Overpass) provides stunning views of the Manhattan skyline and boasts a thriving arts community. Queens boasts diversity and global cultures, while The Bronx is the historic birthplace of hip-hop with iconic attractions. Lastly, Staten Island offers a peaceful escape with its parks, waterfront views, and the free Staten Island Ferry.
Landmarks and Attractions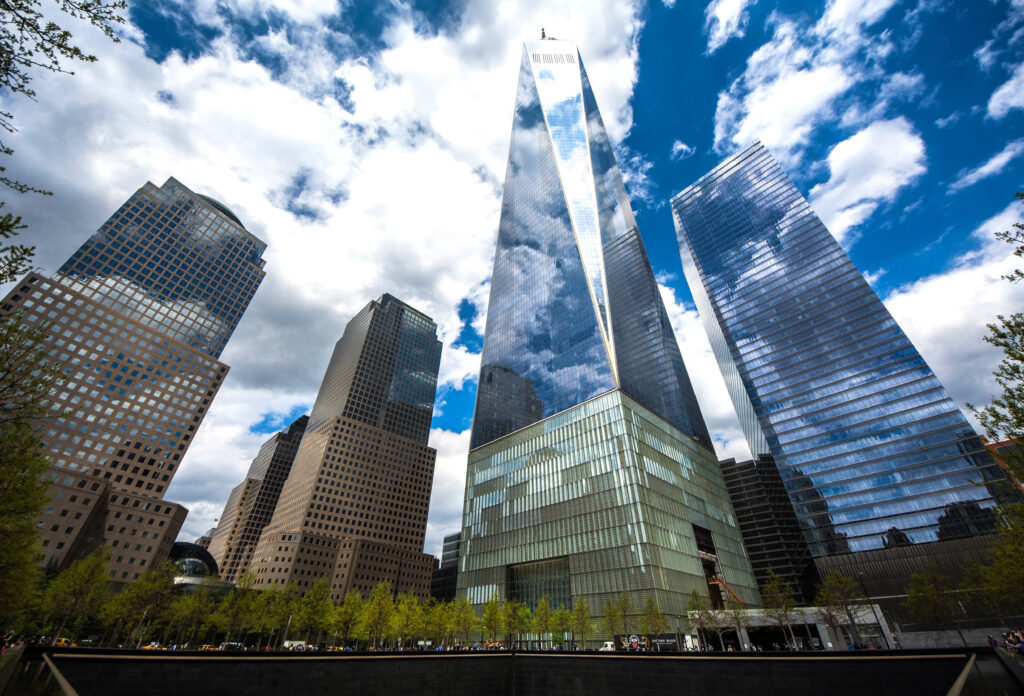 No trip to New York City is complete without visiting its iconic landmarks. Start by ascending the Empire State Building, an Art Deco masterpiece that offers breathtaking city views. With its intricate design and iconic spire, the Chrysler Building is another architectural gem worth admiring. Take a ferry to the Statue of Liberty and Ellis Island to explore the history of immigration and appreciate Lady Liberty up close.
Central Park, spanning over 800 acres, is a green oasis amid the city. Stroll, rent a rowboat, or visit landmarks like Strawberry Fields and Bethesda Terrace in the park. The Brooklyn Bridge, an engineering marvel, offers stunning views of the Manhattan skyline as you walk or bike across its span. Rockefeller Center is a lively hub featuring the Top of the Rock deck and a renowned winter ice rink.
The 9/11 Memorial and Museum pays tribute to the lives lost during the tragic events of September 11, 2001. Explore the thoughtfully designed memorial pools and learn about the history and impact of the attacks at the museum. With its dazzling lights and bustling atmosphere, Times Square is an iconic symbol of New York City's energy and excitement.
Museums and Cultural Institutions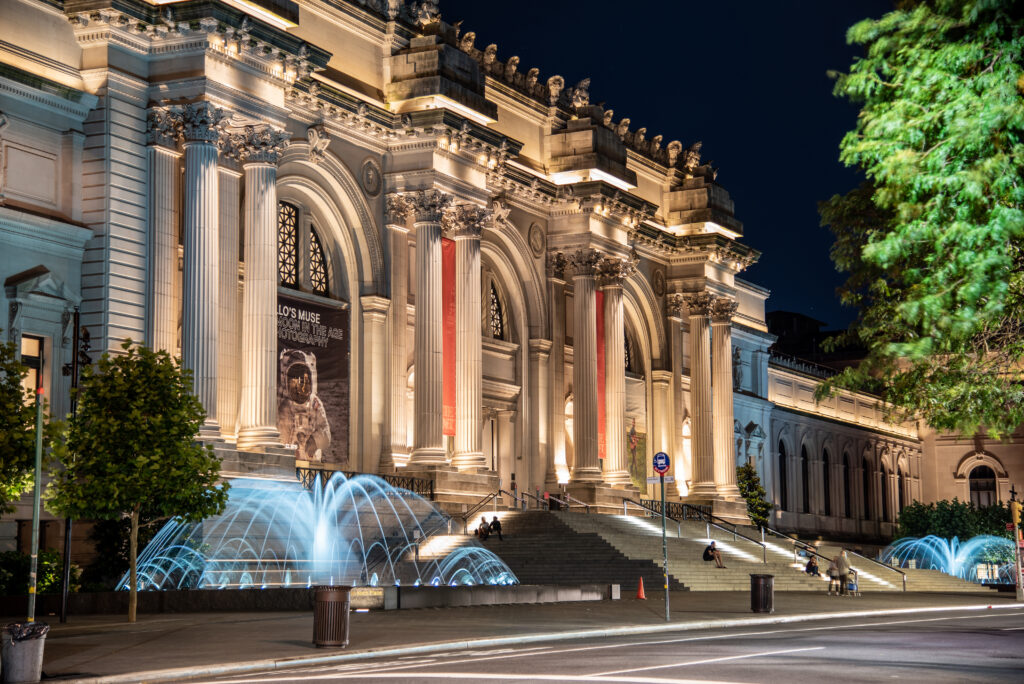 New York City is a treasure trove of museums and cultural institutions that cater to every interest. The Metropolitan Museum of Art (The Met), located on Museum Mile, houses a vast collection spanning 5,000 years of art history. From ancient Egyptian artifacts to masterpieces by renowned painters, The Met offers a journey through artistic brilliance.
The Museum of Modern Art (MoMA) showcases modern and contemporary artworks, including works by Van Gogh, Monet, Warhol, and Picasso. The Solomon R. Guggenheim Museum, with its unique spiral design, features modern and contemporary art in a space that is a work of art itself. The American Museum of Natural History offers a fascinating exploration of the natural world, with exhibits on dinosaurs, human evolution, and the universe.
Beyond art and science, New York City's cultural scene thrives in performing arts institutions like Lincoln Center for the Performing Arts. Additionally, you can catch a world-class ballet performance at the Metropolitan Opera House, enjoy a symphony at David Geffen Hall, or watch a Broadway show in the Theater District, known as the "Great White Way." From musicals to dramas, the Broadway stage showcases the best of live theater.
Culinary Delights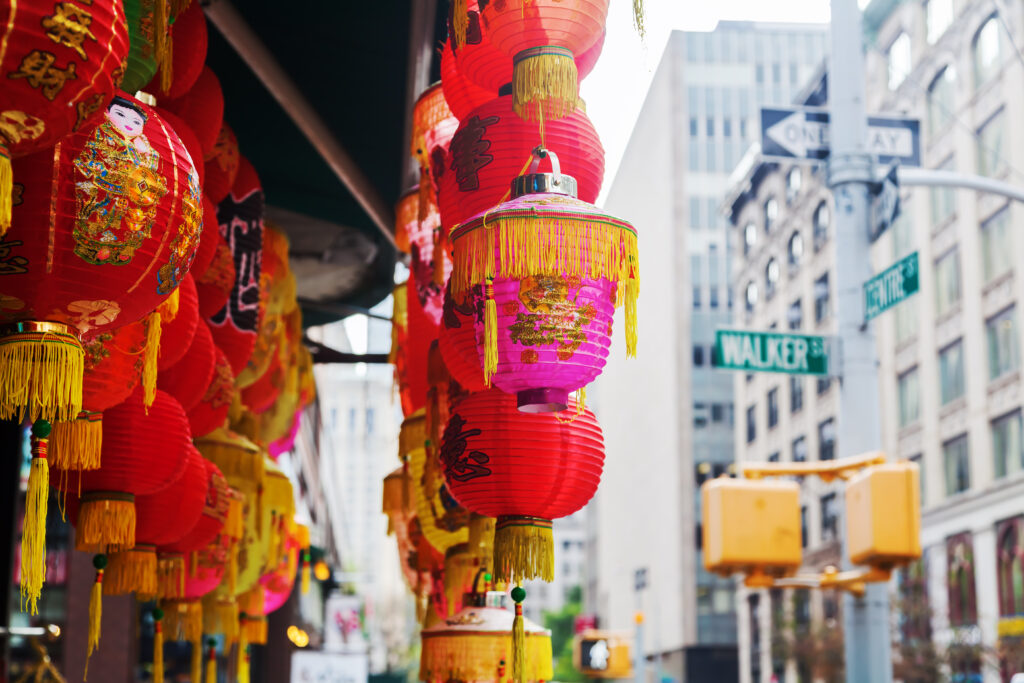 New York City's culinary scene is a melting pot of flavors worldwide. Moreover, indulge in diverse culinary experiences that reflect the city's multiculturalism and vibrant food culture. Start your day with a classic New York-style bagel or enjoy a brunch feast at a trendy café in neighborhoods like the West Village or Williamsburg.
New York-style pizza is a must-try. Grab a slice from a local pizzeria, savor the perfect balance of thin crust, flavorful tomato sauce, and melted cheese. Explore neighborhoods like Chinatown, Little Italy, and Koreatown for international cuisine. You can feast on authentic dishes from their respective cultures in these areas. Additionally, don't miss the bustling food halls, such as Chelsea Market or Time Out Market, where you can sample a variety of cuisines from different vendors under one roof. These culinary destinations offer a delightful fusion of flavors and an immersive food experience.
Food trucks are a beloved part of New York City's culinary landscape, offering everything from gourmet burgers to fusion tacos. Remember to satisfy your sweet tooth with a visit to iconic dessert spots like Serendipity 3 or Magnolia Bakery, known for their indulgent treats. After all, with countless Michelin-starred restaurants, celebrity chefs, and innovative culinary concepts, New York City provides an unforgettable gastronomic journey.
Parks and Outdoor Spaces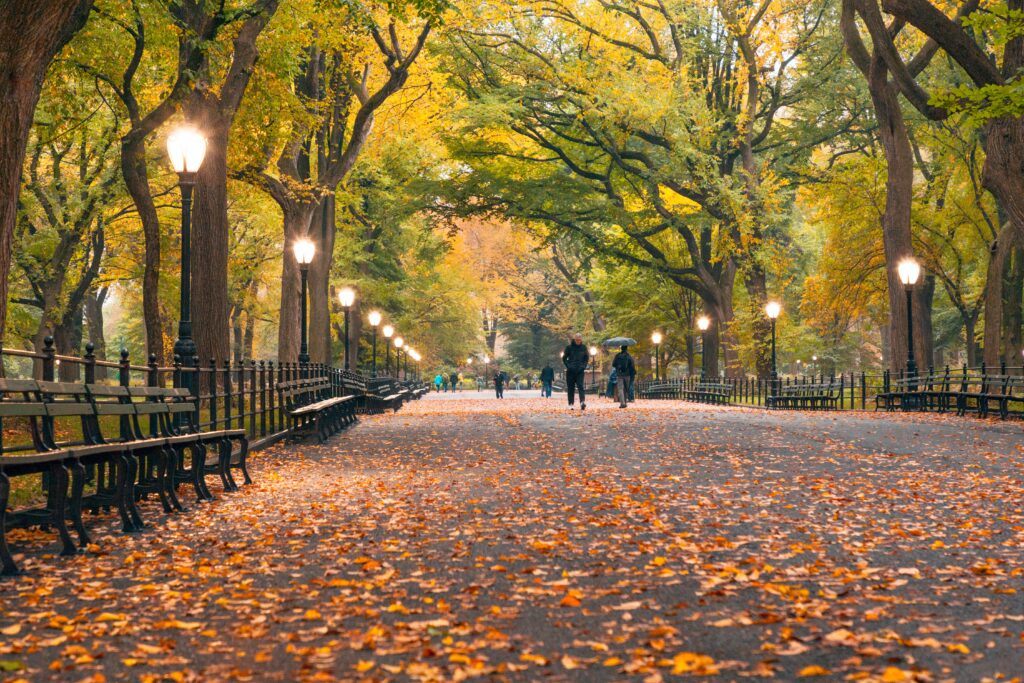 Amid the bustling cityscape, New York City boasts numerous parks and outdoor spaces that provide an escape from the urban hustle. Central Park offers a serene retreat in the heart of Manhattan with its expansive green lawns, picturesque lakes, and winding pathways. Rent a bike or join a guided tour to explore the park's hidden gems, such as the Conservatory Garden or the Shakespeare Garden.
The High Line, an elevated park built on a historic freight rail line, offers a unique perspective as you walk amidst landscaped gardens and enjoy panoramic views of the city. Prospect Park in Brooklyn, designed by the same landscape architects as Central Park, is a haven for outdoor enthusiasts. Its woodlands, meadows, and picturesque lake provide ample picnicking, biking, and paddle boating opportunities.
Flushing Meadows-Corona Park in Queens is known for its iconic Unisphere and offers vast open spaces for sports activities and picnics. Meanwhile, The Bronx's Pelham Bay Park is the city's largest park, encompassing forests, saltwater marshes, and sandy beaches. Staten Island's Greenbelt Nature Center offers trails through woods and wetlands, allowing visitors to reconnect with nature.
Shopping and Fashion
As the world's fashion capital, New York City is a paradise for shoppers. From luxury department stores to eclectic boutiques and vintage shops, the city offers a diverse shopping experience. Fifth Avenue is known as the "world's most expensive street." It is home to high-end luxury brands like Gucci, Tiffany & Co., and Louis Vuitton. Additionally, Madison Avenue is renowned for its designer boutiques, showcasing the latest trends in fashion and accessories.
In downtown Manhattan, SoHo is a hotspot for trendy boutiques, art galleries, and unique shops. Explore the cobblestone streets and discover independent designers, emerging brands, and vintage finds. Meanwhile, the Meatpacking District, with its chic boutiques and flagship stores, combines fashion with a vibrant nightlife scene.
For a different shopping experience, visit flea markets like the Brooklyn Flea or the Chelsea Flea Market, where you can hunt for vintage clothing, antique furniture, and unique collectibles. Also, make sure to visit iconic department stores like Macy's Herald Square and Bloomingdale's, which offer a wide range of designer brands and a quintessential New York shopping experience.
Nightlife and Entertainment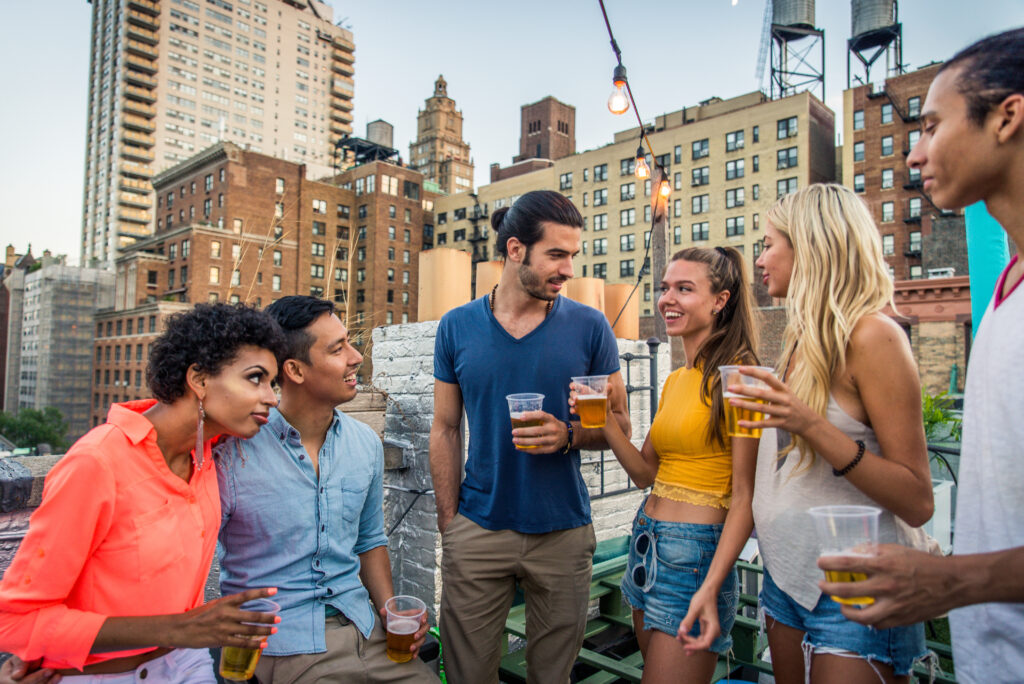 New York City comes alive after dark, offering a vibrant nightlife scene. Experience the glitz and glamour of Broadway by catching a world-class theater production. Near Times Square, the Theater District is a hub for diverse musicals, plays, and comedy shows.
For music lovers, New York City offers an abundance of venues catering to various genres. Specifically, jazz enthusiasts can visit legendary clubs like the Blue Note or Village Vanguard, where renowned musicians continue the city's rich jazz tradition. Additionally, The Bowery Ballroom and Terminal 5 are popular venues for live concerts, hosting established and emerging artists worldwide.
Nightclubs and bars are scattered throughout the city, offering diverse experiences for every taste. Moreover, from rooftop bars with stunning skyline views to underground speakeasies hidden behind unassuming entrances, the city's nightlife scene always ensures something exciting happens after dark.
New York City is a city that never ceases to amaze. Its vibrant neighborhoods, iconic landmarks, cultural institutions, culinary delights, and diverse entertainment options create an unforgettable experience for every visitor. Whether exploring the city's rich history, savoring its culinary offerings, immersing yourself in its cultural scene, or simply strolling through its bustling streets, New York City promises to leave an indelible mark on your heart. So, pack your bags, embrace the city's energy, and embark on an adventure of a lifetime in the Big Apple.