For couples seeking unforgettable experiences, the world offers a treasure trove of romantic destinations. From sun-kissed coasts to historic cities, each location is a testament to love's universal allure.
Venice, Italy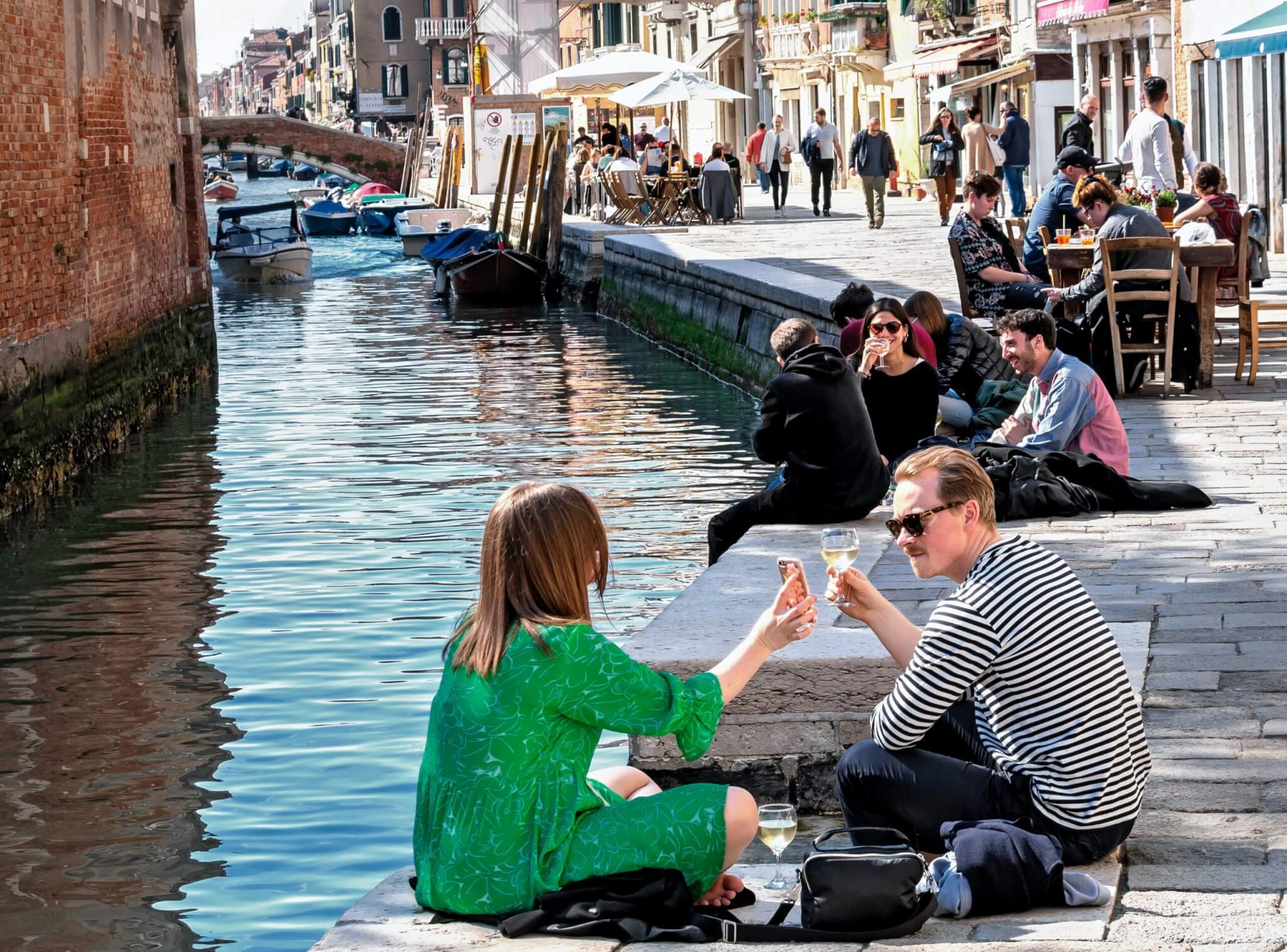 With its labyrinthine canals and striking Renaissance architecture, Venice is the epitome of romance. Glide under the Bridge of Sighs on a gondola ride, and then soak in the sunset from Piazza San Marco. Furthermore, explore the history-laden Doge's Palace. Sample Venetian delicacies in quaint trattorias admire masterpieces at the Gallerie dell'Accademia, and later partake in the festivities of the Venice Carnival. This magical city on water is an immersive journey into Europe's rich past.
Santorini, Greece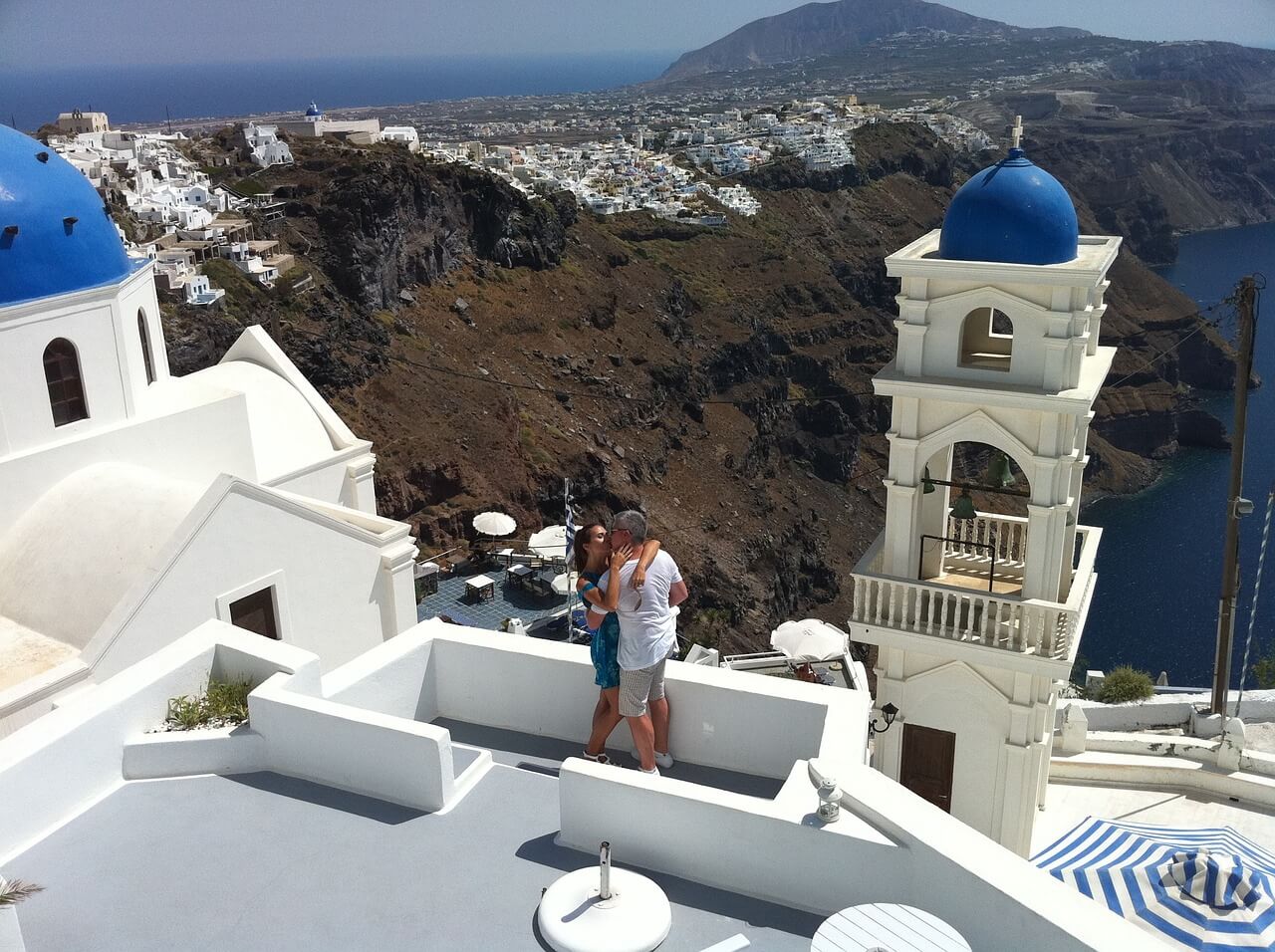 Beyond its spectacular sunsets and iconic blue-domed churches, Santorini boasts unique volcanic beaches, ancient ruins, and delightful wineries. Wander through the enchanting villages of Oia and Fira and delve into the island's Minoan history at Akrotiri. Furthermore, dive into the warm Aegean waters from Amoudi Bay. The island's breathtaking caldera views and gourmet dining scene make it an ultimate romantic retreat filled with Grecian allure.
Maui, Hawaii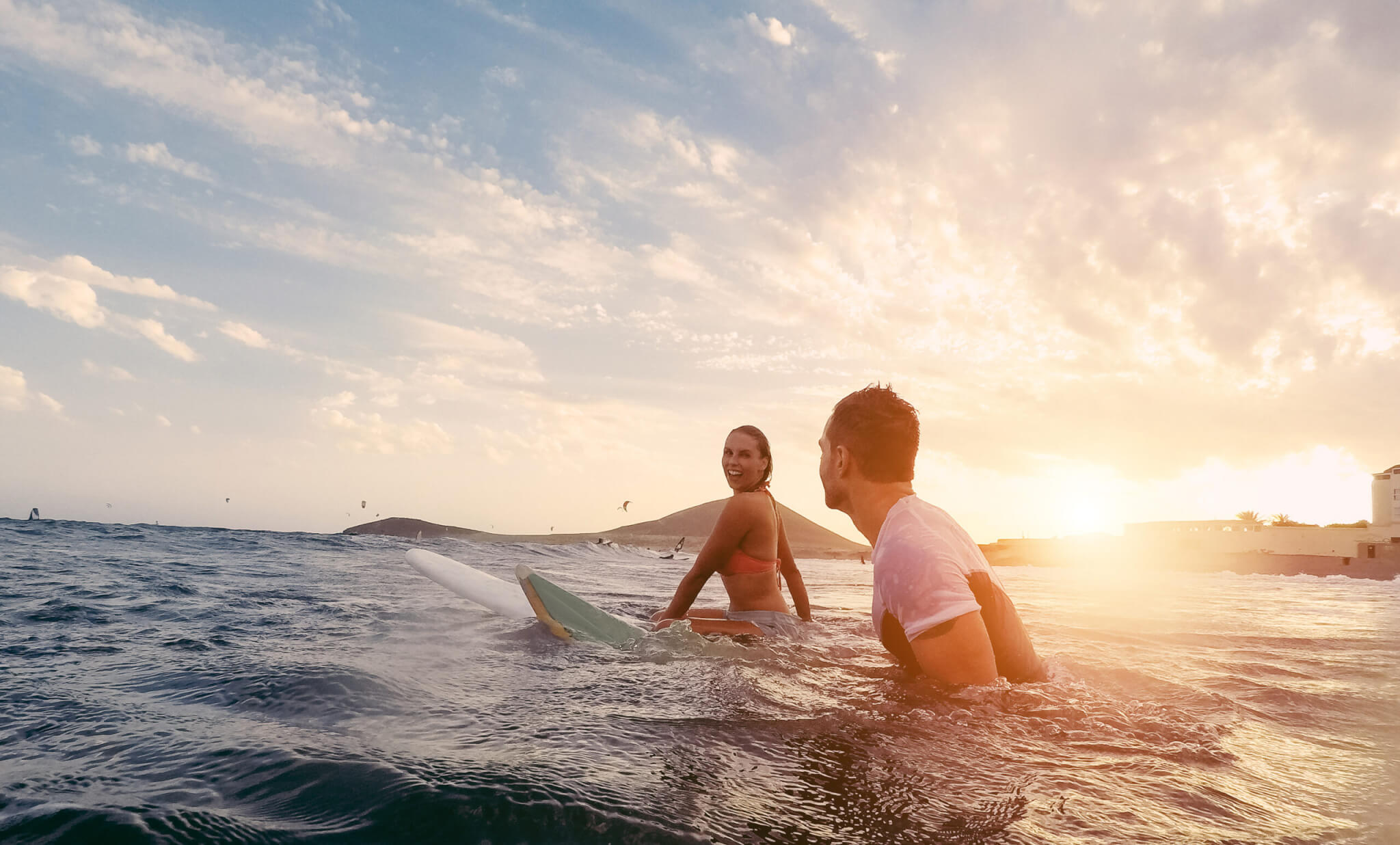 Beyond its famed beaches, Maui offers the mesmerizing Haleakalā Crater, botanical gardens, and traditional Hawaiian luaus. Dive into its vibrant marine life at Molokini Crater, traverse the lush landscapes of the Maui Tropical Plantation, and surf the legendary waves at Honolua Bay. Moreover, with its unique blend of native culture, diverse ecosystems, and unrivaled beauty, Maui is a Pacific paradise that promises a rejuvenating experience.
Paris, France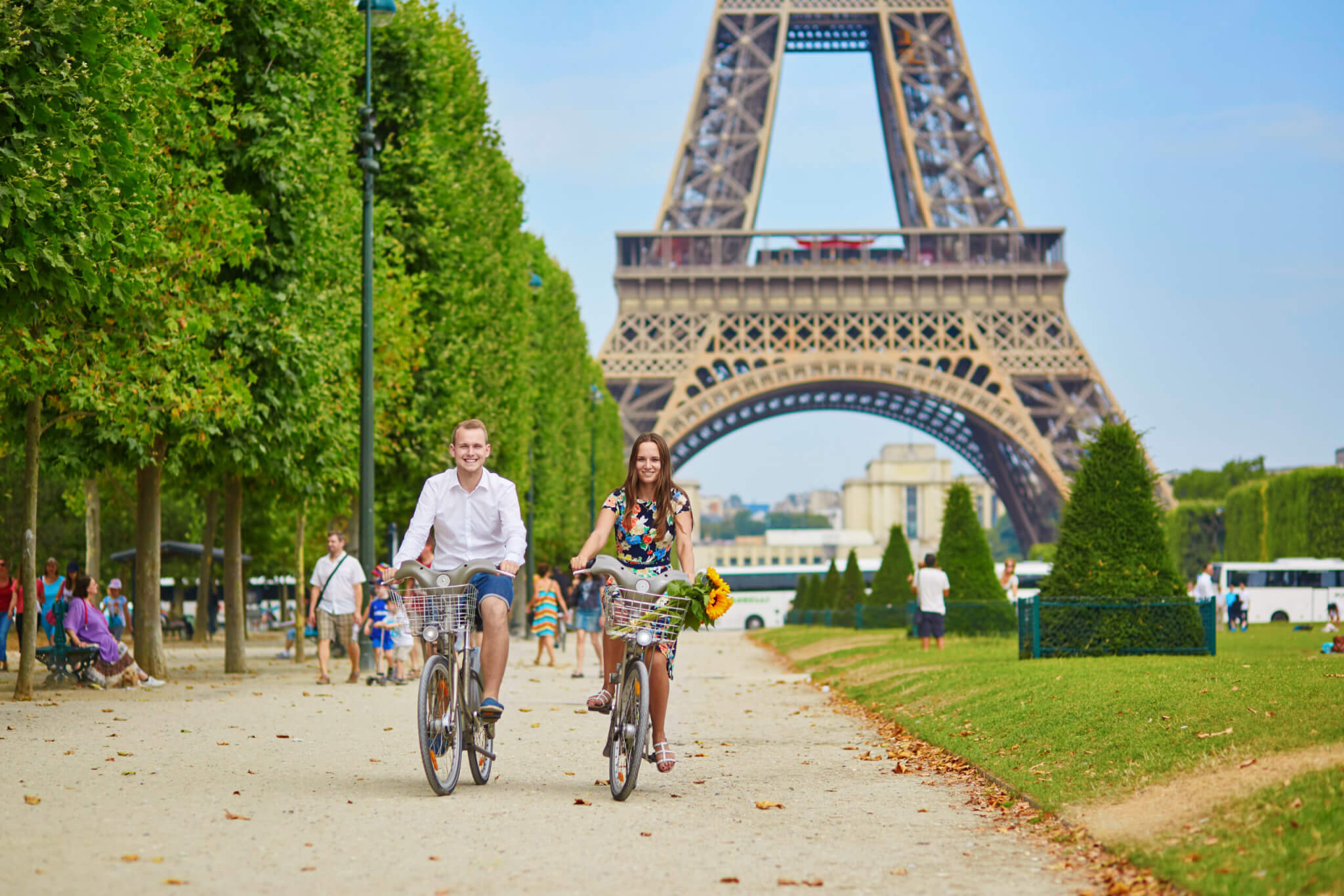 While the Eiffel Tower and Notre Dame are must-visits, there's also Montmartre's artistic enclave and the dreamy banks of the River Seine. Discover hidden courtyards, indulge in fine French wines, and explore world-class museums like the Louvre. Wander the book-strewn streets of the Latin Quarter, enjoy an evening at a traditional cabaret in Pigalle, and indulge in gourmet patisseries. Paris is an intoxicating mix of art, culture, and romance.
Savannah, Georgia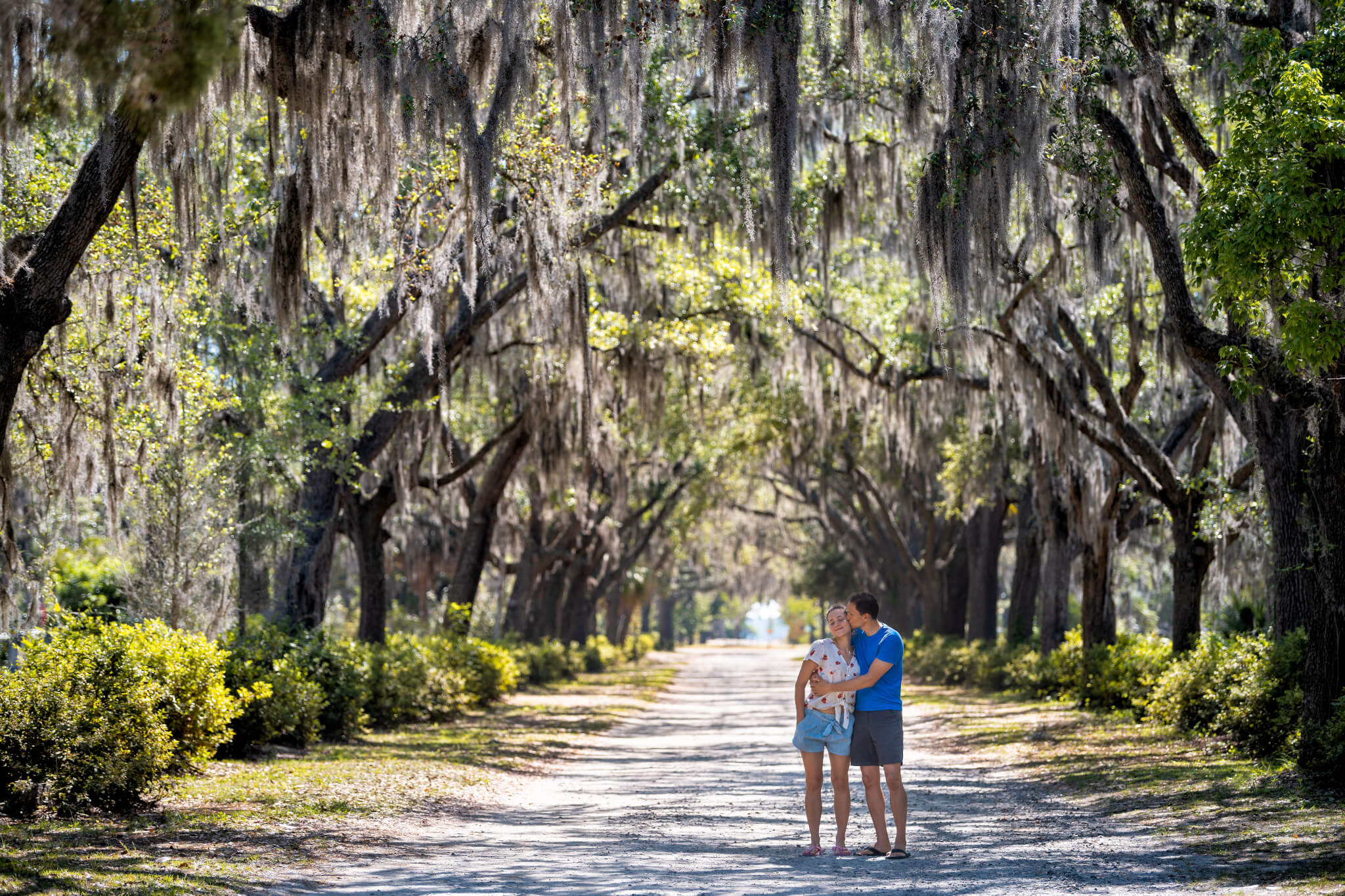 Savannah's antebellum charm goes beyond its historic district. Embark on a riverboat cruise, discover its haunted tales, and bask in the southern charm of its parks adorned with fountains and statues. Visit the charming Savannah Historic Market, attend a performance at the historic Savannah Theatre, and savor traditional Southern cuisine in charming eateries. After all, this city melds history and modernity, creating an unforgettable southern sojourn.
Kyoto, Japan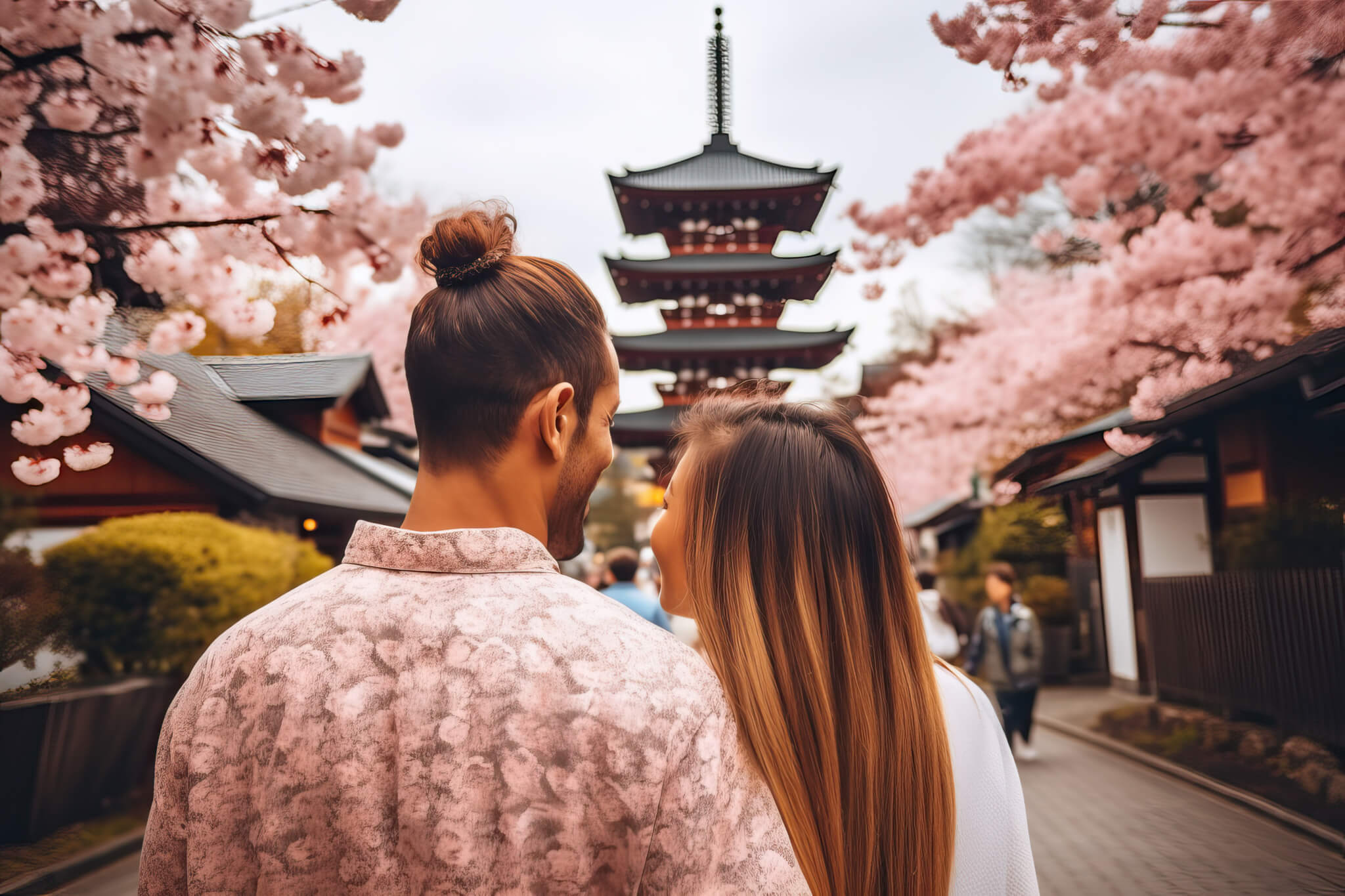 Aside from its iconic bamboo groves and Geisha districts, Kyoto offers intimate rickshaw rides, authentic sake breweries, and seasonal festivals encapsulating Japan's rich traditions and aesthetics. Also, visit the Golden Pavilion, engage in a traditional tea ceremony, and admire the city's architectural wonders like the Nijo Castle. With its serene landscapes and historical significance, Kyoto is a spiritual journey into the heart of Japan.
Cape Town, South Africa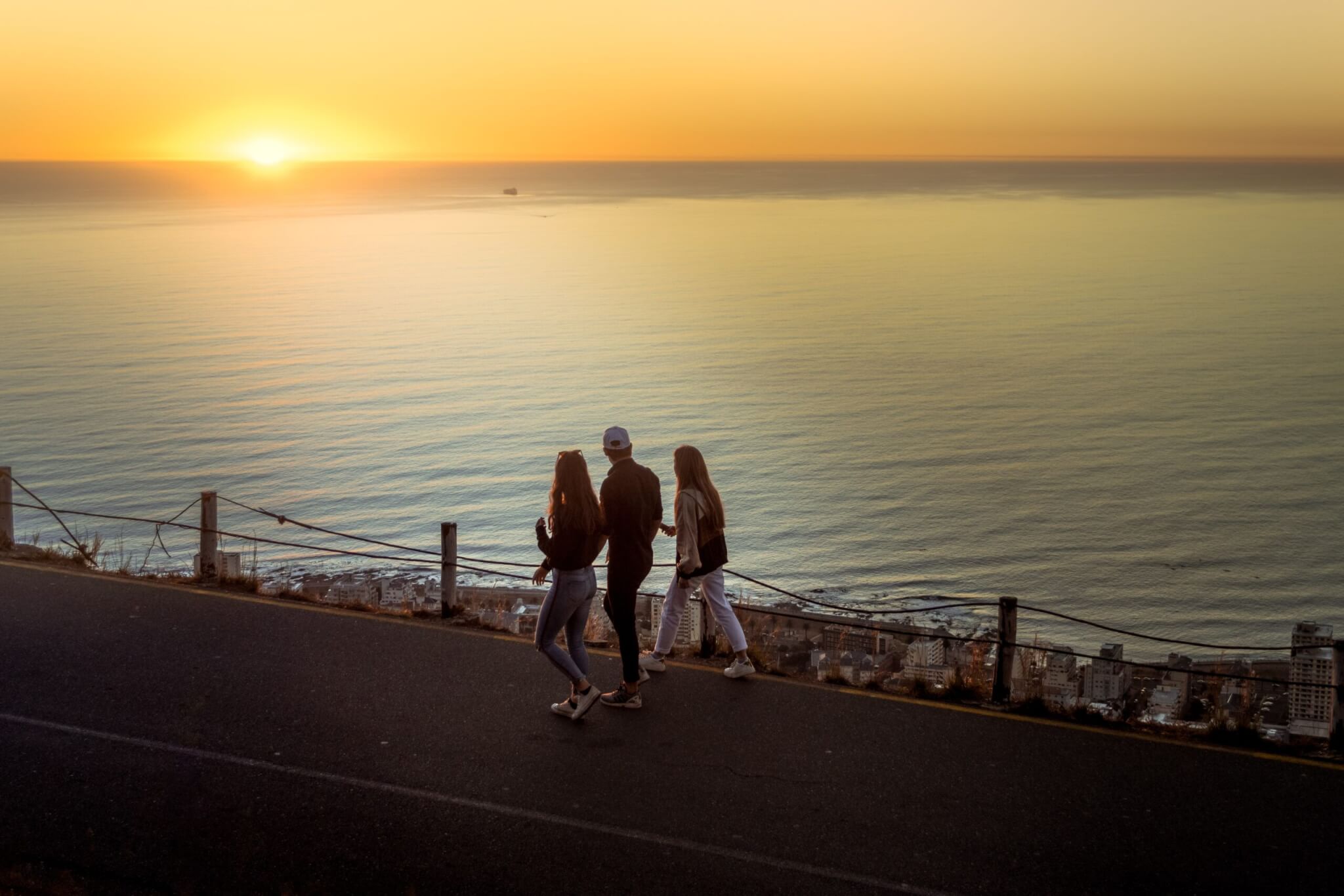 From the historic Robben Island to the trendy Camps Bay beachfront, Cape Town is a melting pot of history, nature, and modernity. Also, couples can enjoy panoramic views from the iconic Table Mountain, stroll through the Kirstenbosch Botanical Gardens, or venture to the Cape of Good Hope. Dive into the vibrant nightlife of Long Street, or explore the city's rich marine life at the Two Oceans Aquarium. Moreover, Cape Town is a mesmerizing fusion of cultures, landscapes, and experiences.
Napa Valley, California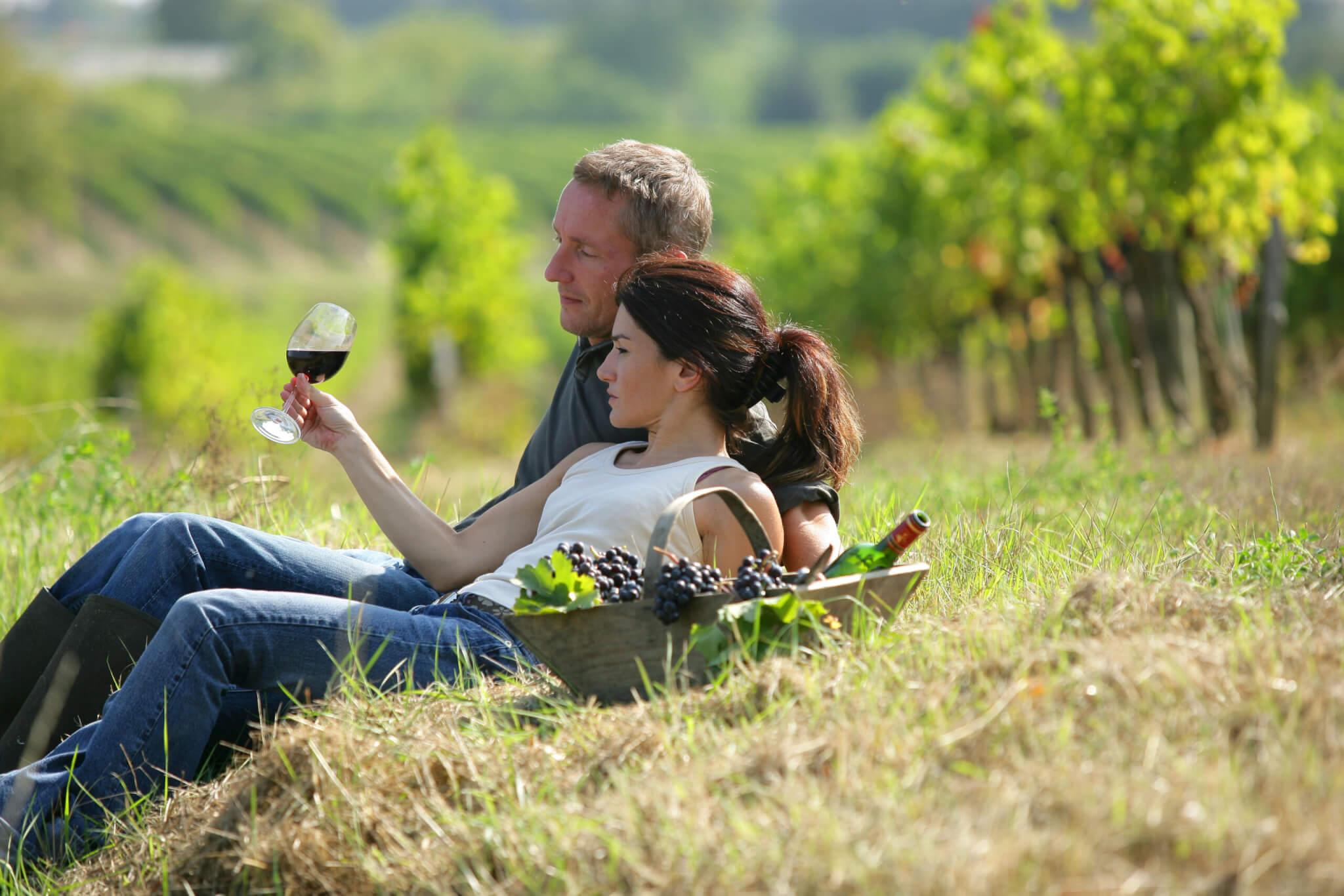 The charm of Napa goes beyond vineyard tours. Indulge in gourmet dining, visit art galleries, or embark on a scenic train journey through California's premier wine country. Also, explore historic landmarks like the Castello di Amorosa, enjoy wine-blending experiences, and take leisurely bike rides through picturesque vineyards. Set against a backdrop of rolling hills and verdant landscapes, Napa Valley is the epitome of relaxation and indulgence.
The Maldives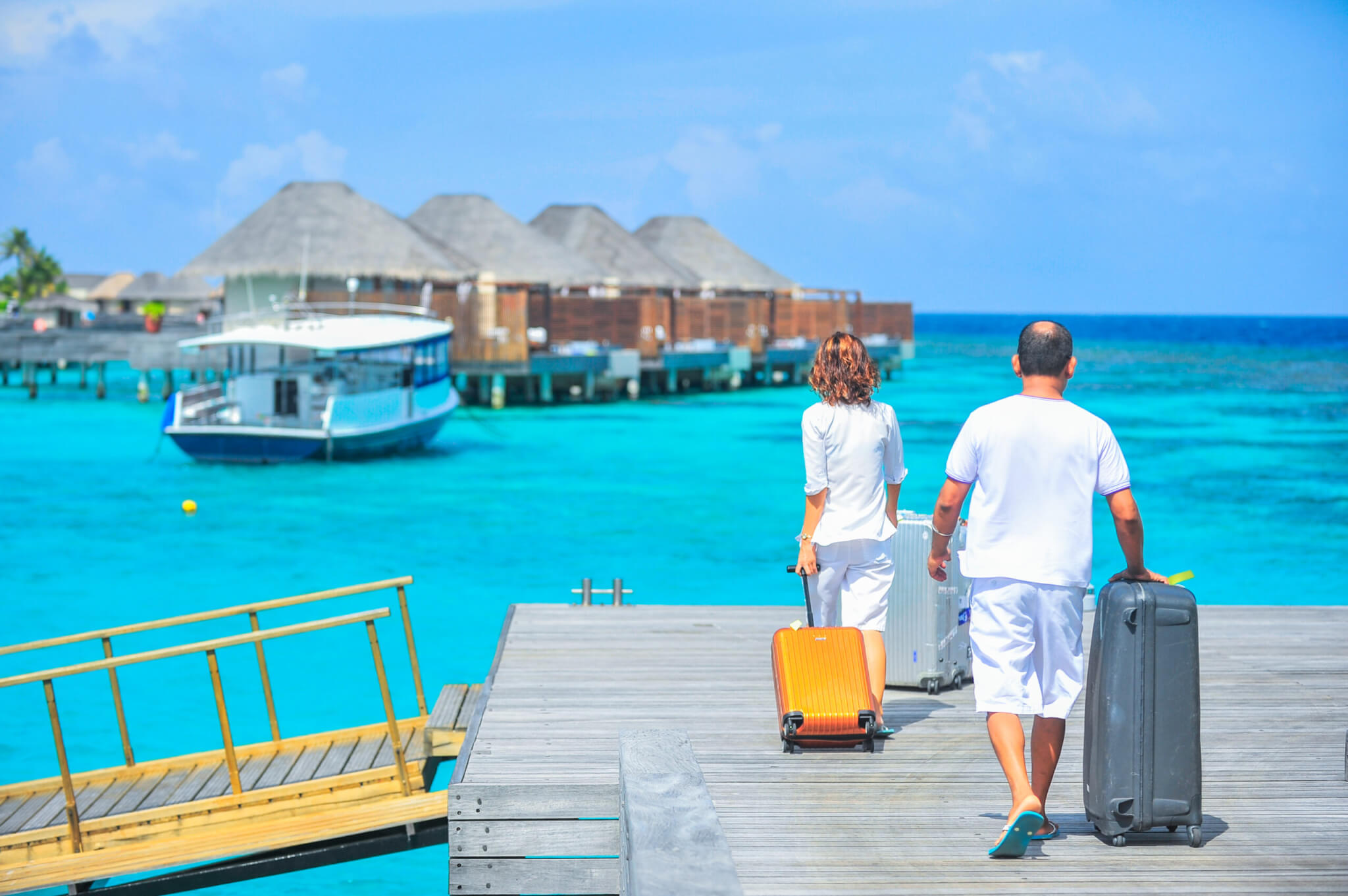 Amidst the Indian Ocean, the Maldives offers pristine white-sand beaches, azure waters, and an array of marine biodiversity. Dive into its coral reefs, surf its turquoise waves, or witness bioluminescent beaches. After all, with its romantic overwater bungalows and mesmerizing sunsets, the Maldives provides couples an unparalleled backdrop for creating cherished memories.
Charleston, South Carolina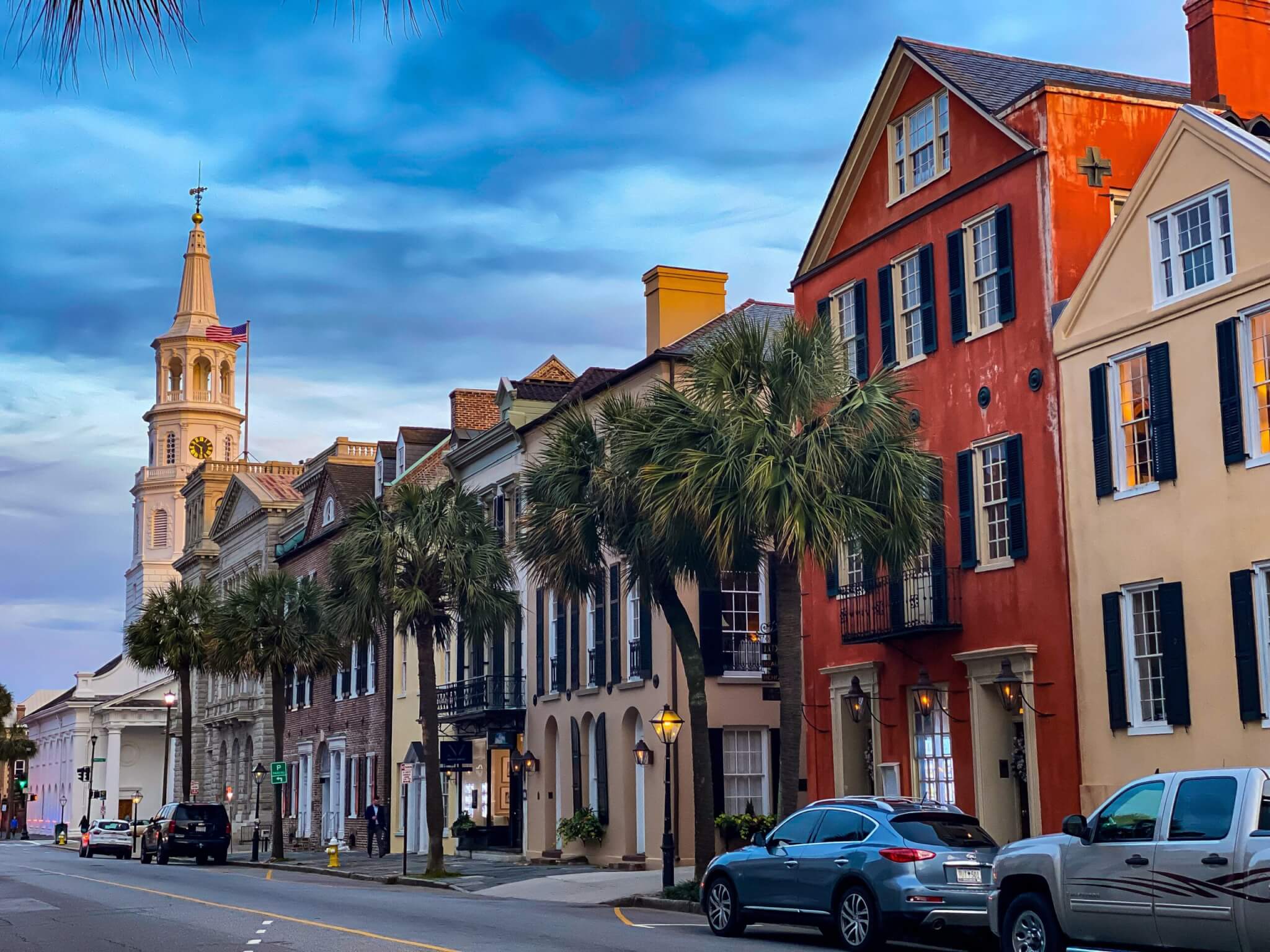 Charleston is a city steeped in history yet bursting with contemporary charm. Wander through its vibrant French Quarter, attend the city's arts festivals, or embark on a sunset harbor tour. Furthermore, its blend of antebellum architecture, rich history, and modern-day elegance offers couples a multifaceted romantic escape.
Bali, Indonesia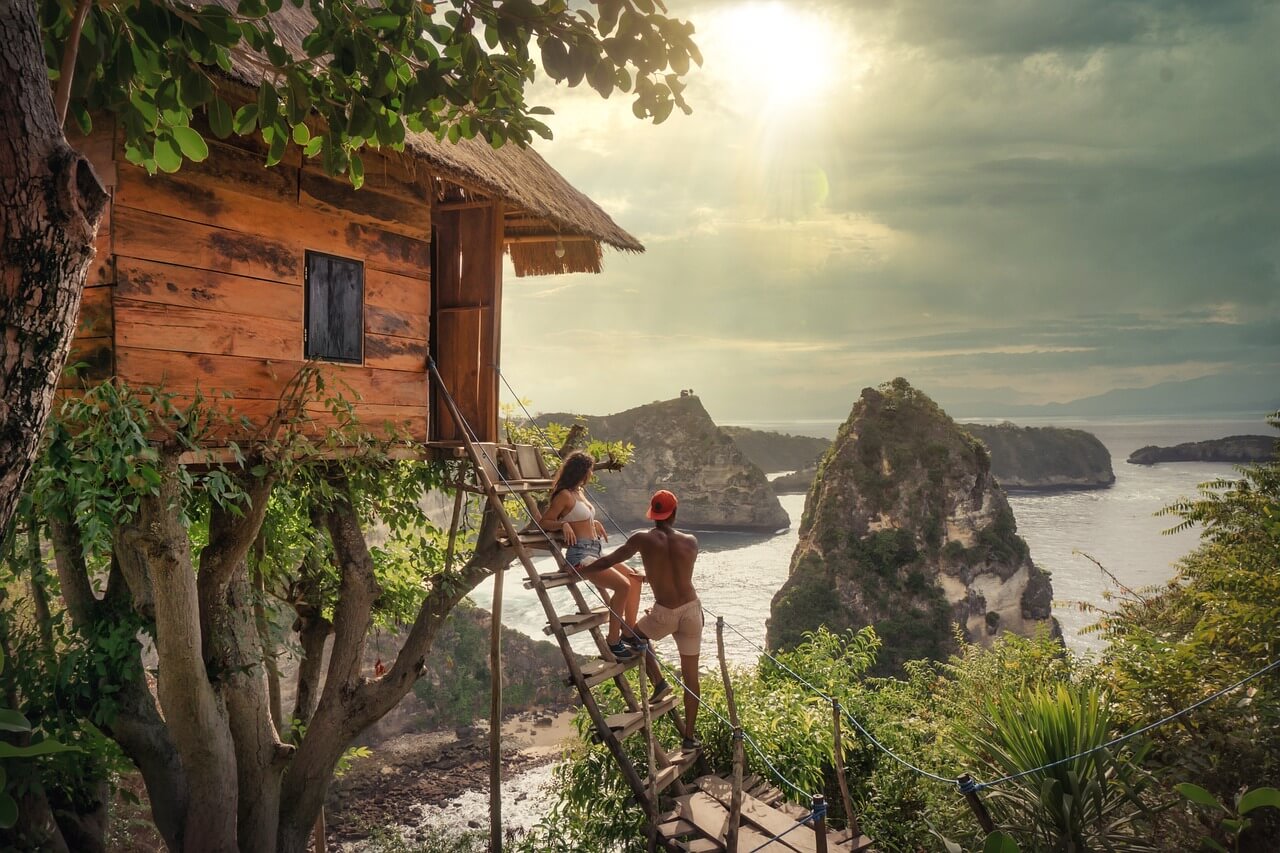 From the sacred temples of Uluwatu to the terraced rice paddies of Tegallalang, Bali is a diverse paradise. Immerse in Balinese art in Ubud's galleries, watch the mesmerizing Kecak fire dance or rejuvenate in luxurious spa retreats. Also, with its spiritual ambiance and breathtaking natural beauty, Bali promises a transformative romantic journey.
Bora Bora, French Polynesia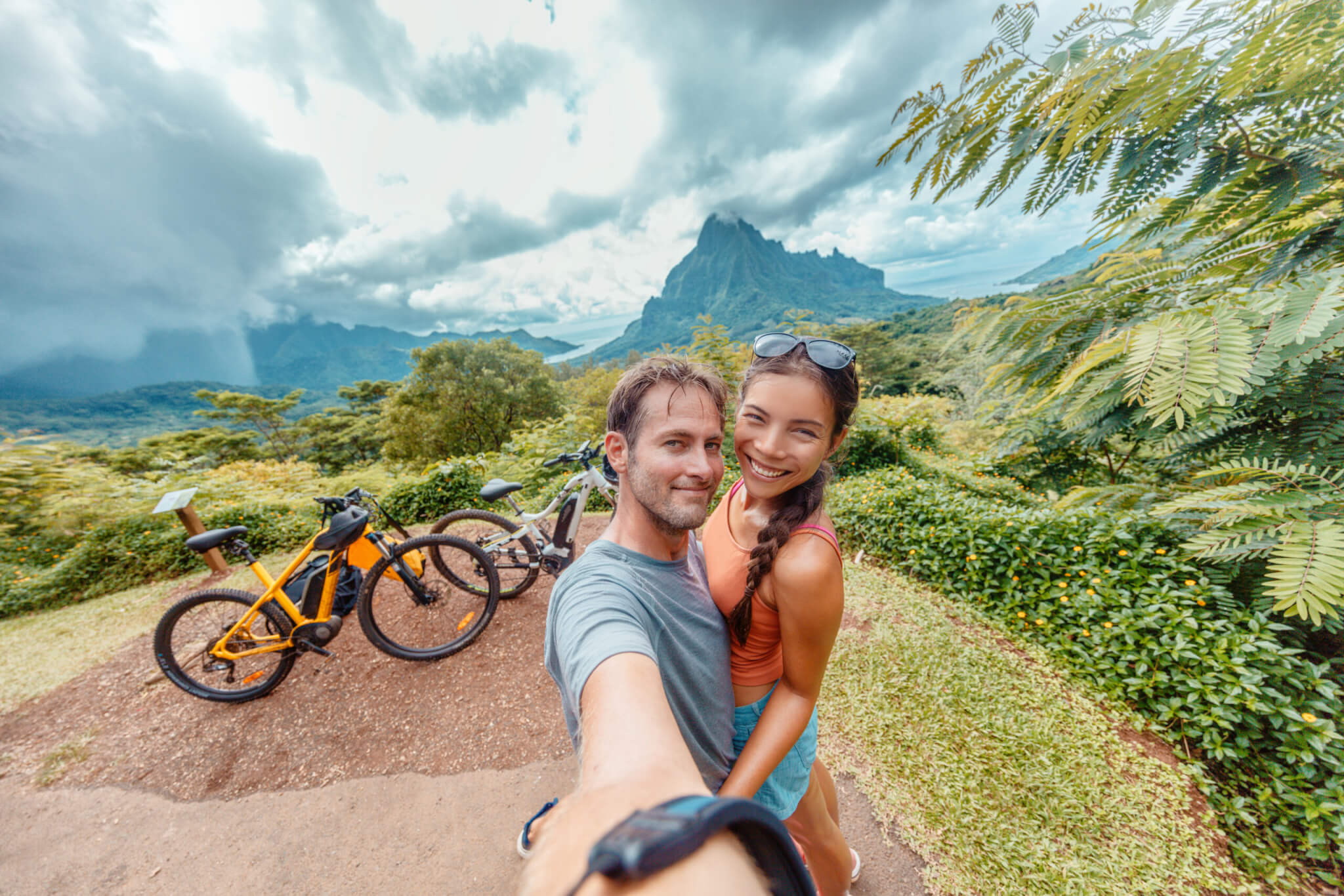 This gem in the South Pacific is synonymous with luxury. Enjoy romantic dinners on private beaches, dive into its lagoon filled with colorful marine life, or embark on helicopter tours for panoramic views. Also, Bora Bora embodies the quintessential romantic tropical paradise with its azure waters and lush greenery.
Bruges, Belgium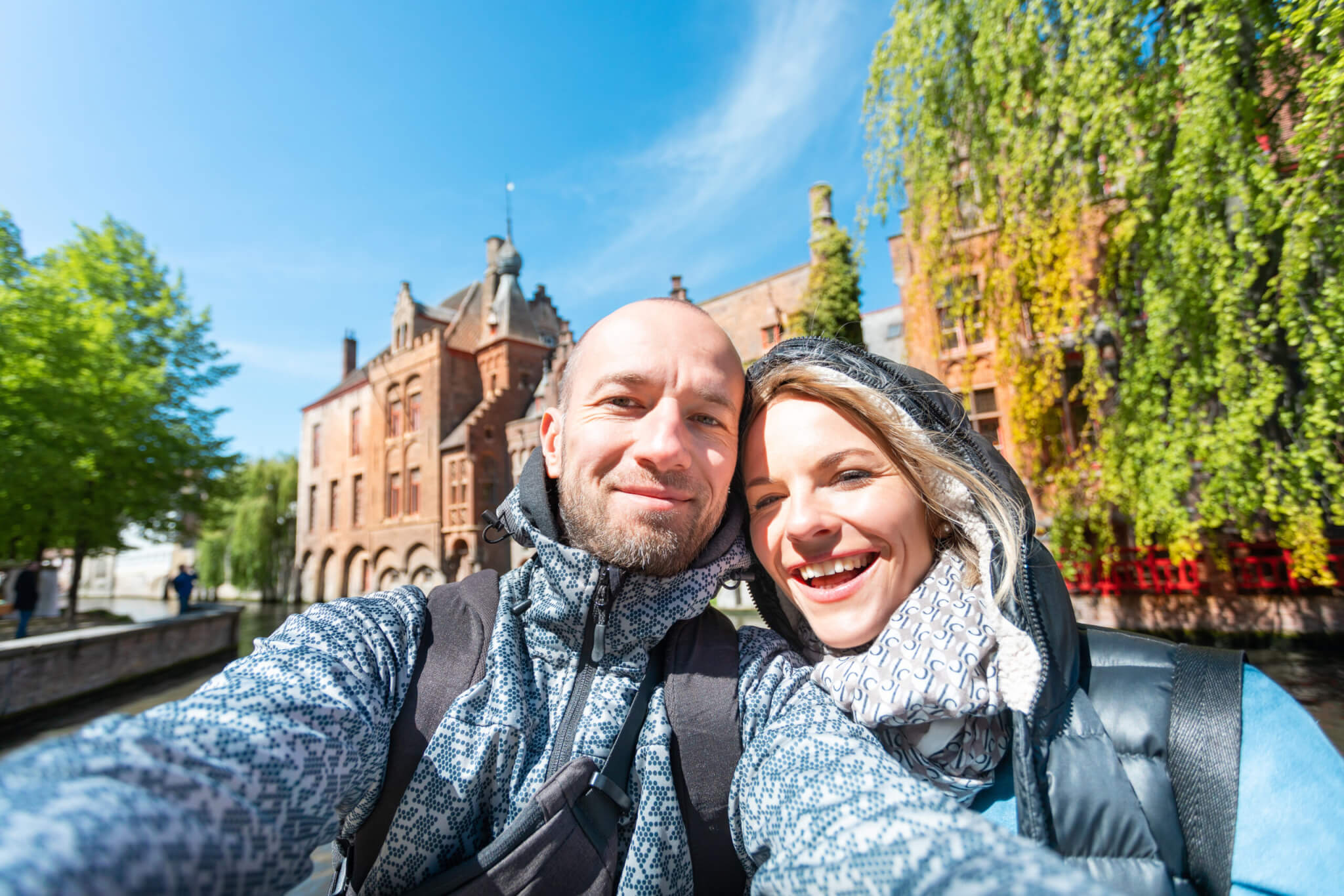 Bruges transports couples back in time with its medieval architecture, historic market squares, and enchanting fairy-tale atmosphere. Listen to the bells of Belfry, visit the city's impressive art museums, or partake in its famed beer-tasting sessions. This picturesque city offers a rich blend of history, art, and culinary delights.
Budapest, Hungary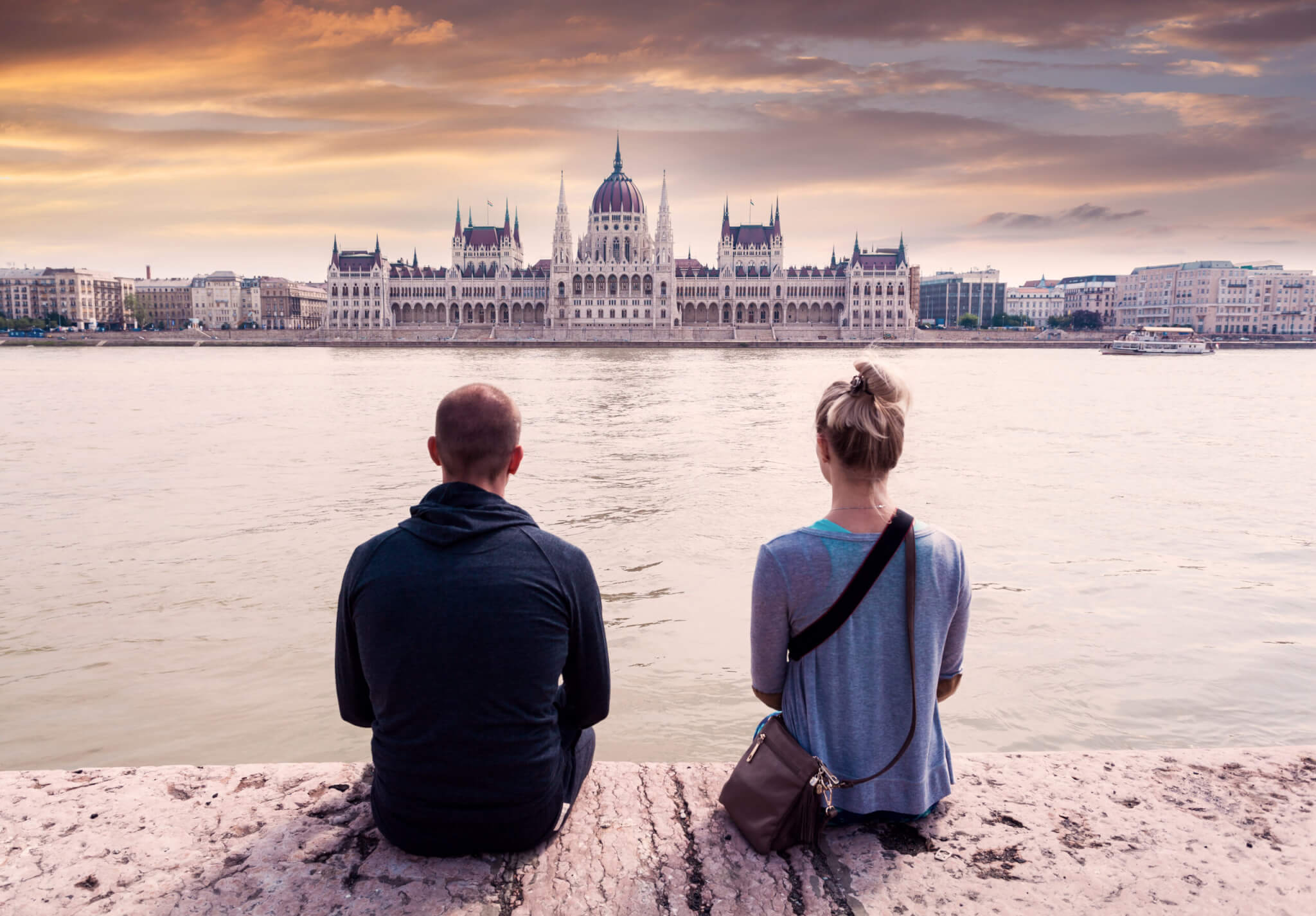 Dubbed the 'Paris of the East,' Budapest boasts grandeur and charm. Admire its iconic Parliament building, explore its rich art scene at the Hungarian National Gallery, or rejuvenate in its historic thermal baths. Furthermore, the city's blend of Gothic, Baroque, and Art Nouveau architecture provides a picturesque setting for romance.
Sedona, Arizona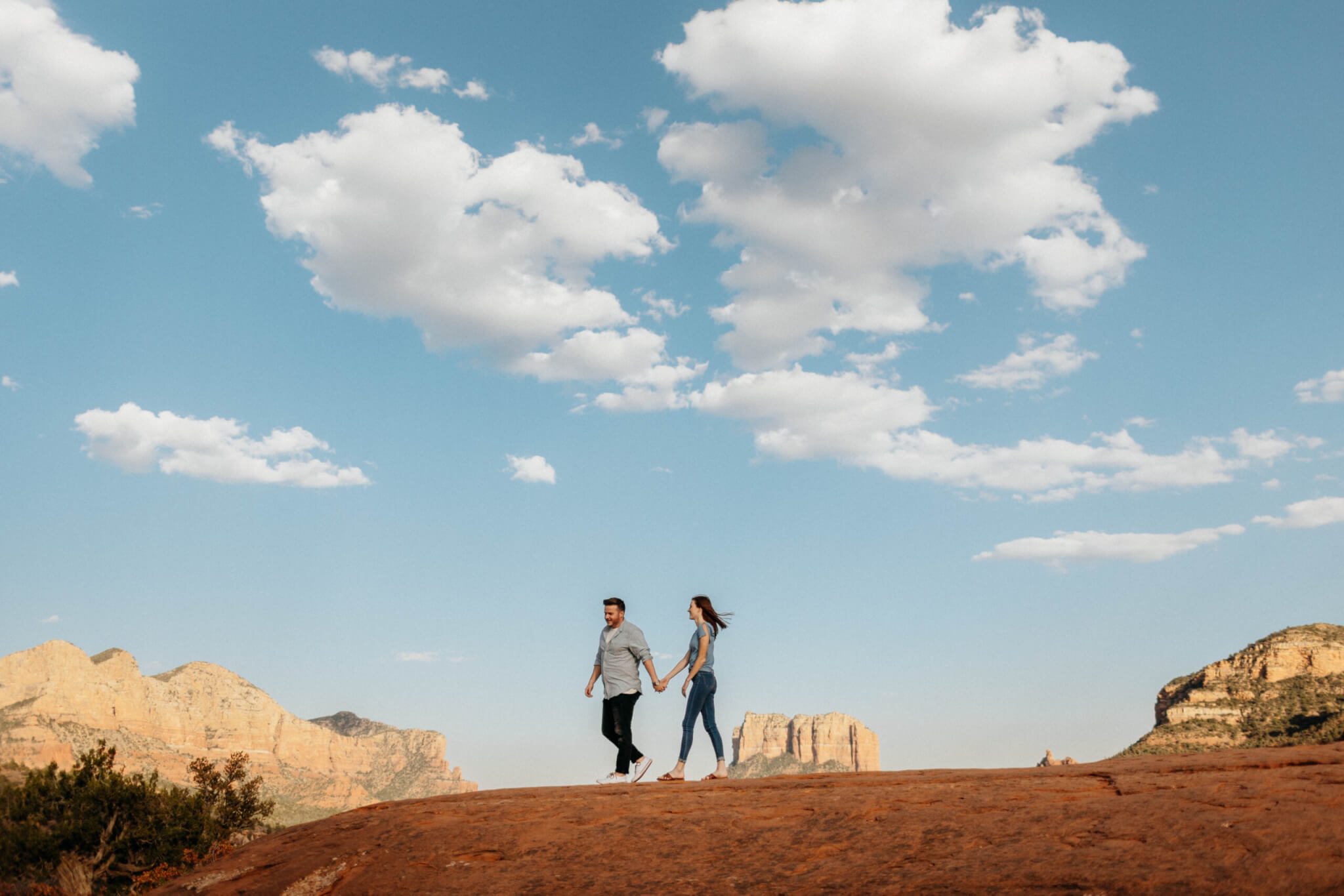 Sedona's mesmerizing landscapes offer a serene and spiritual ambiance. Meditate amidst its energy vortexes, hike its picturesque trails like Cathedral Rock, or partake in its vibrant arts scene. The radiant beauty of Sedona, coupled with its spiritual essence, promises a rejuvenating romantic getaway.
Marrakech, Morocco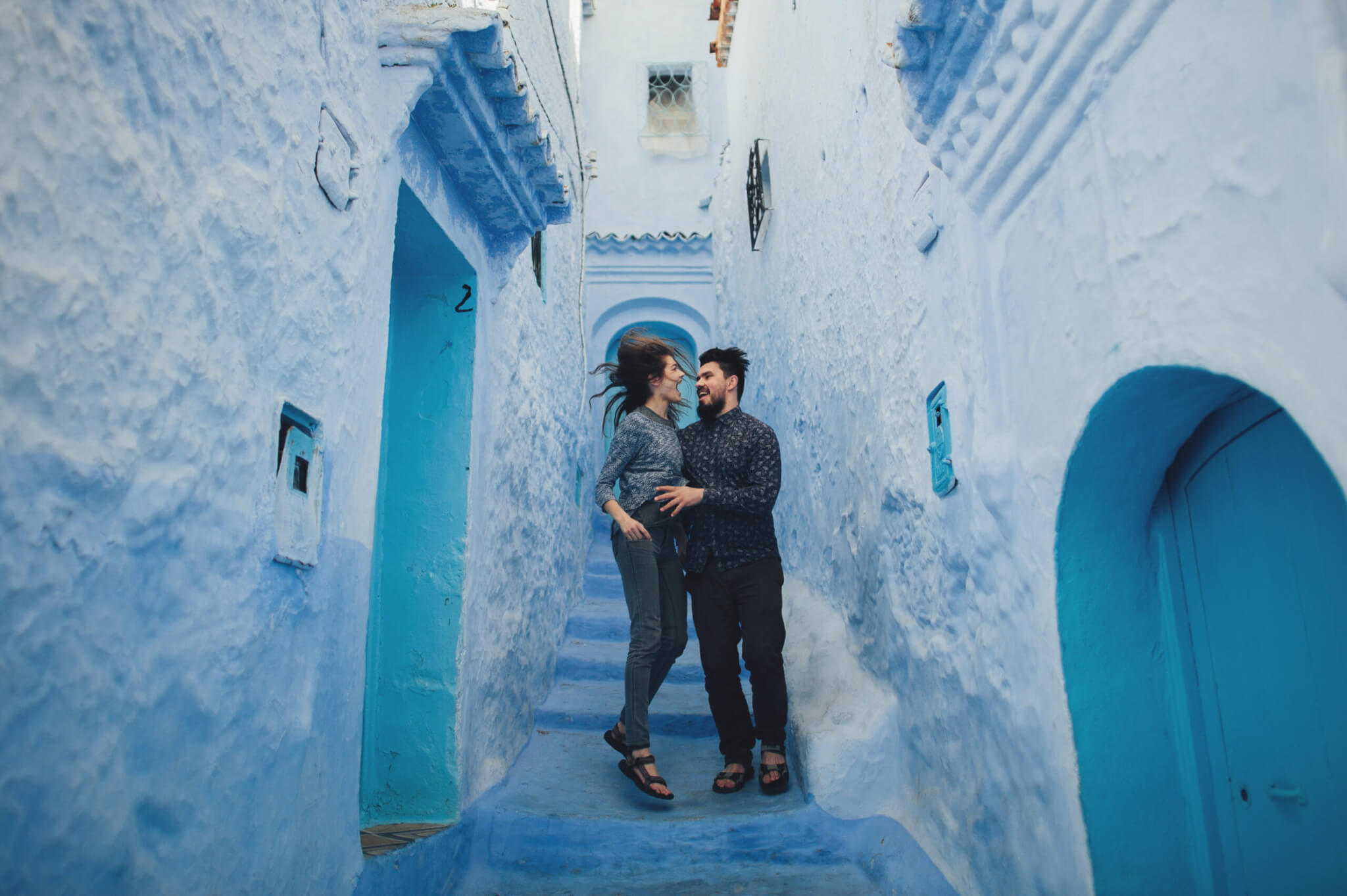 Beyond the hustle and bustle of its medinas, Marrakech offers aromatic gardens, historical mosques, and mesmerizing desert landscapes. Engage in traditional hammam rituals, savor Moroccan tagines, or explore the intricate architecture of its palaces. Furthermore, Marrakech encapsulates the mystique of North African romance.
Fiji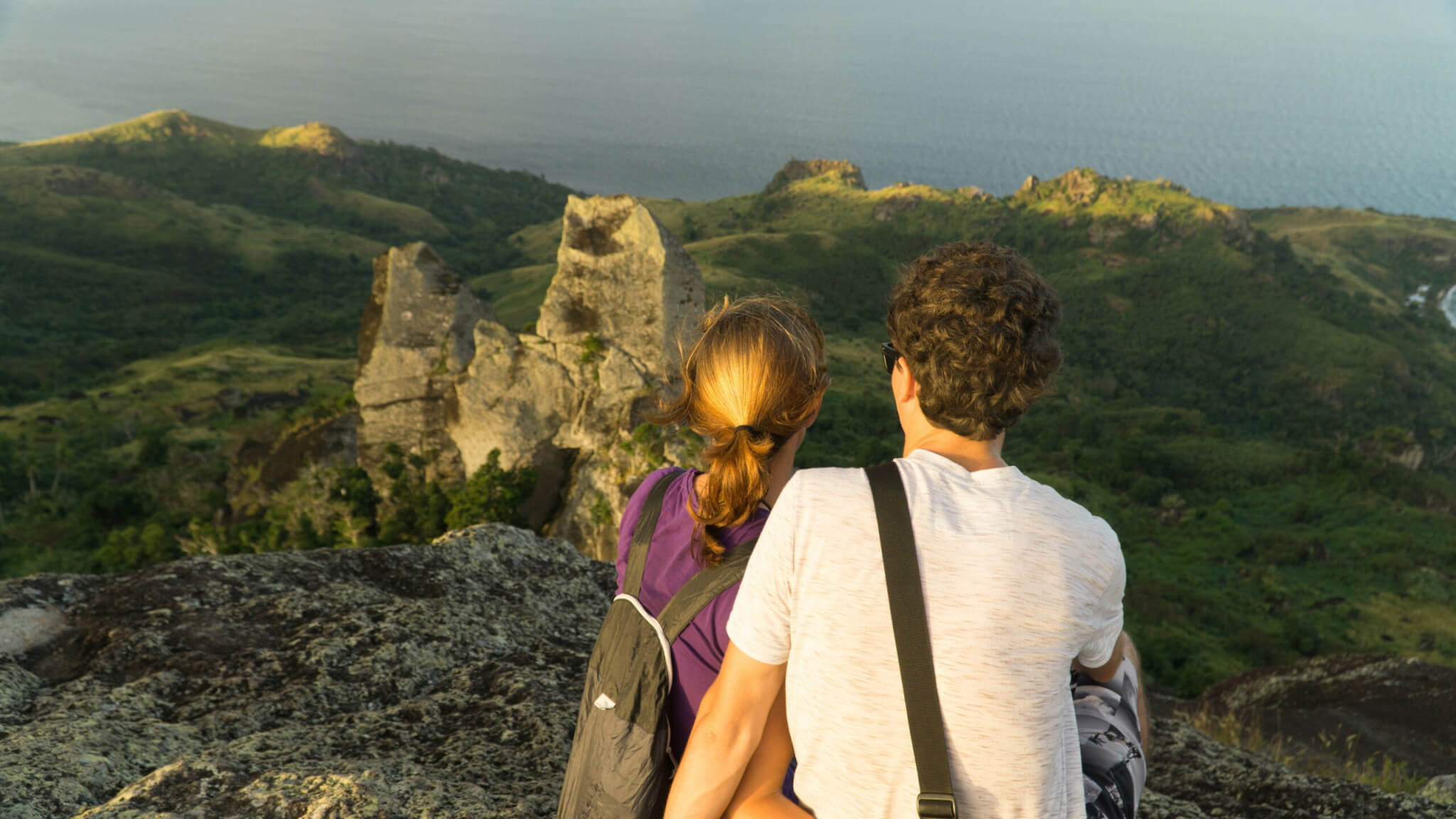 Beyond its stunning beaches, Fiji offers lush rainforests, rich indigenous culture, and vibrant underwater ecosystems. Engage in kava ceremonies, explore its majestic waterfalls, or snorkel amidst vibrant coral reefs. After all Fiji's blend of culture, nature, and oceanic beauty ensures an unforgettable romantic experience.
Quebec City, Canada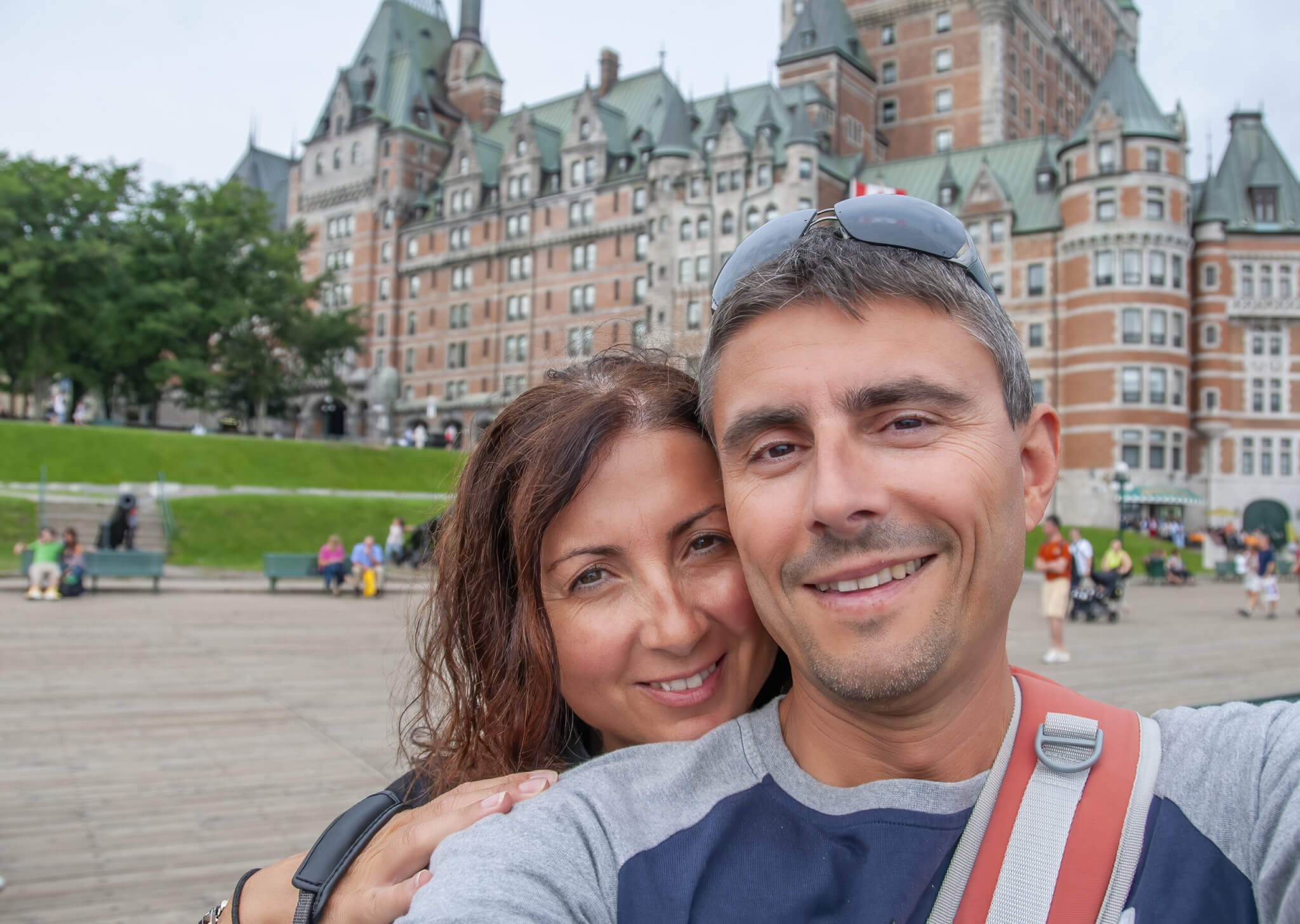 Adorned with European charm, Quebec City offers a romantic backdrop with its historic architecture, vibrant festivals, and stunning river views. Also, couples will want to explore the cobblestone streets of Petit Champlain, savor classic French cuisine, or attend its renowned summer music festivals. Quebec City's blend of old-world charm and modern vibrancy creates a unique romantic escape.
Cinque Terre, Italy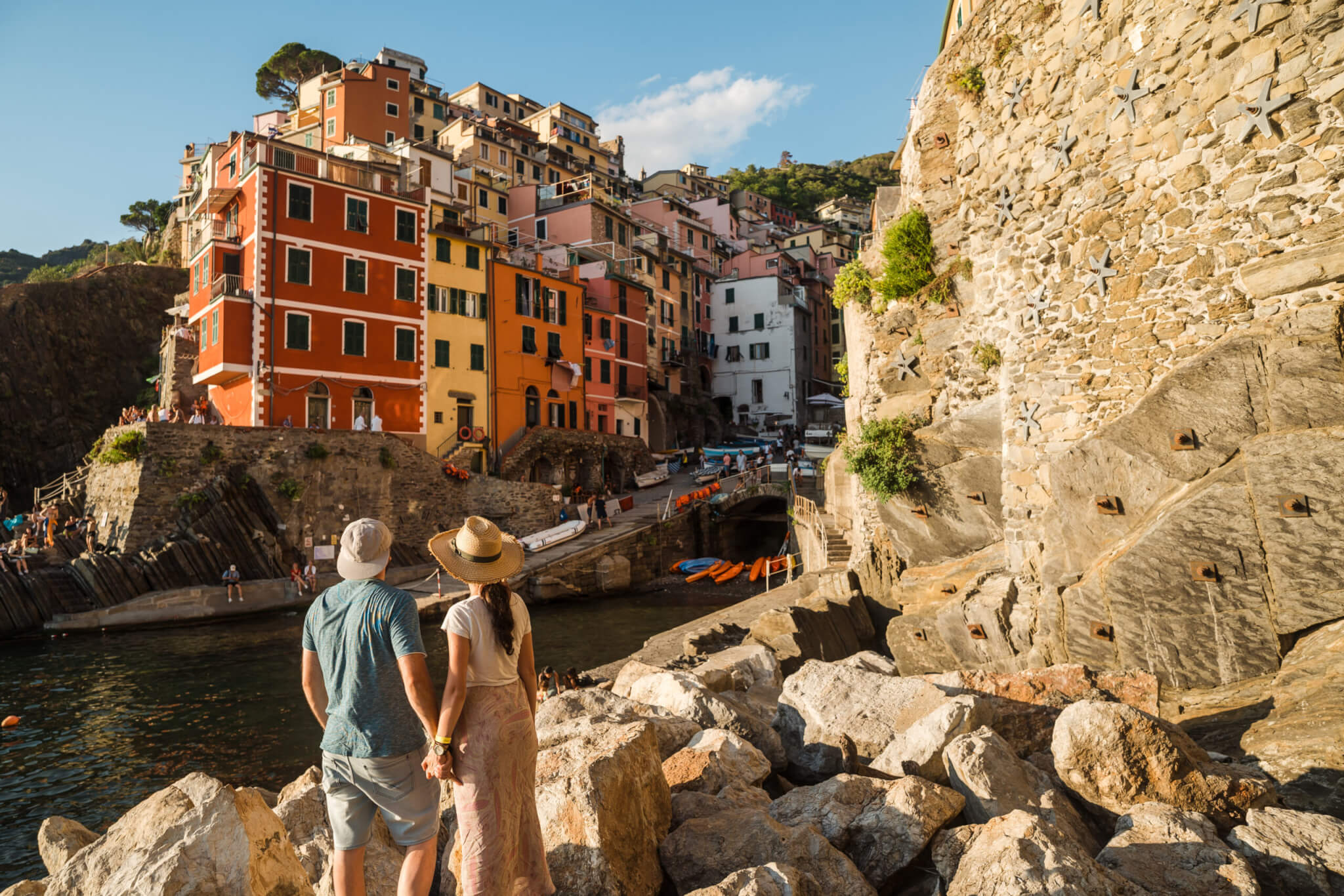 Comprising five charming villages, Cinque Terre offers couples scenic terraced vineyards, azure harbors, and rustic Italian charm. Delve into its rich maritime history, savor Ligurian delicacies or traverse its panoramic hiking routes. With its vivid colors and coastal allure, Cinque Terre is a Mediterranean romantic dream.
Nashville, Tennessee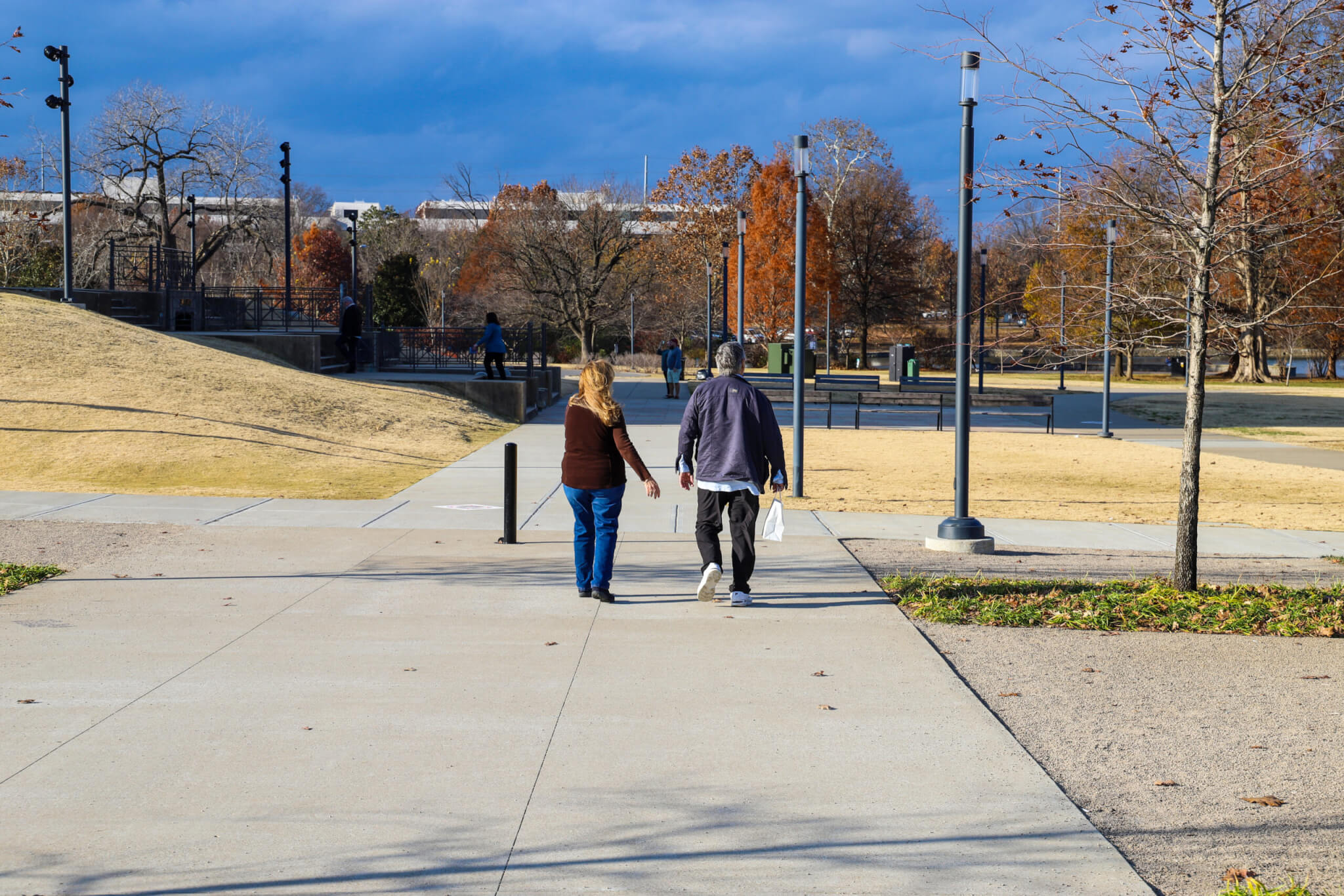 Nashville, the heart of American music, offers couples an immersive cultural experience. Delve into its musical legacy at the Country Music Hall of Fame, experience live performances at the iconic Grand Ole Opry, or explore historic mansions like the Belle Meade Plantation. Moreover, beyond its music scene, Nashville boasts a thriving culinary landscape, craft breweries, and scenic parks, making it a dynamic destination for couples seeking rhythm and relaxation.
Dubrovnik, Croatia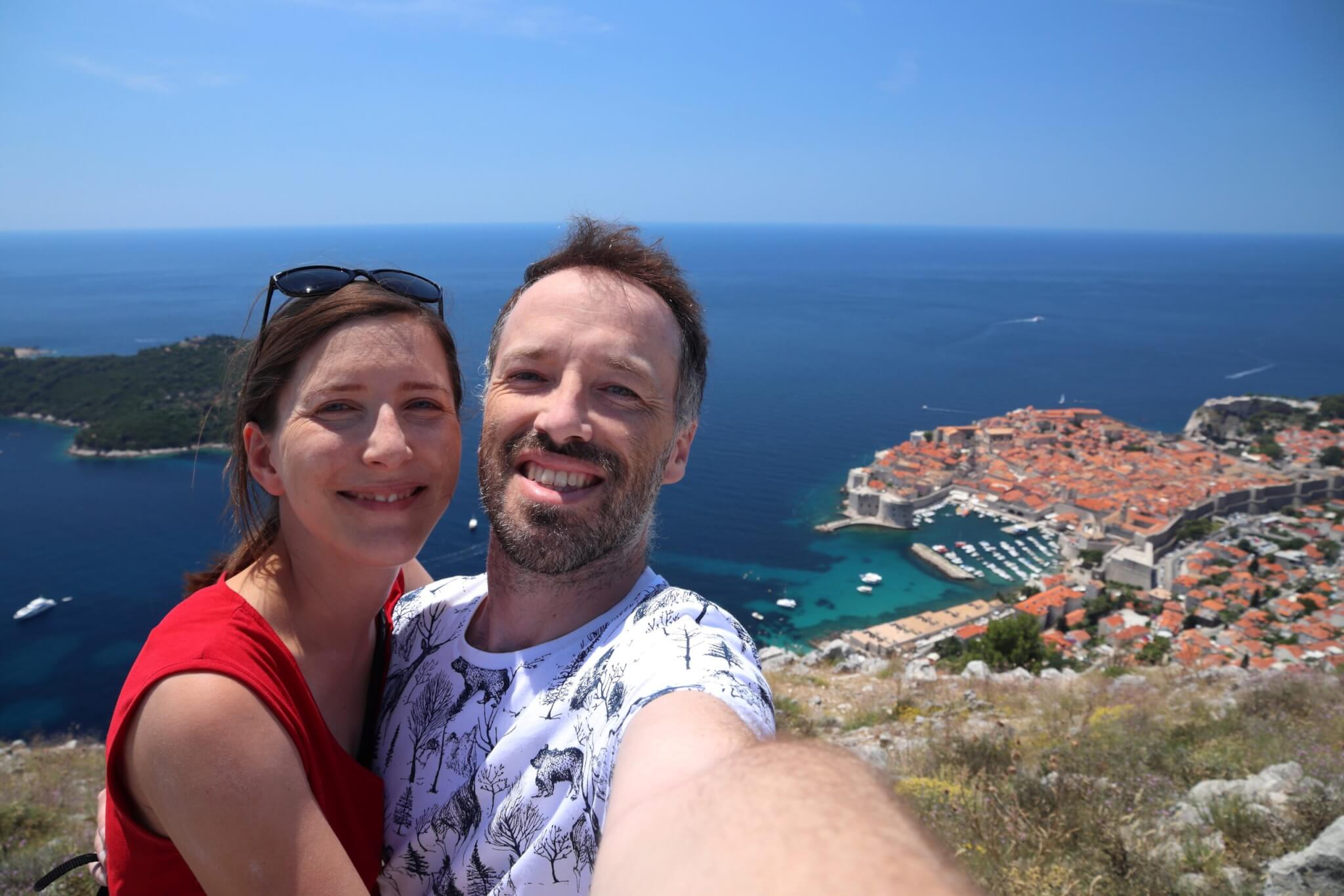 Known for its formidable city walls and stunning Adriatic views, Dubrovnik is a blend of historical charm and seaside luxury. Revel in opera performances at the Rector's Palace, explore the serene Lokrum Island just off the coast, or dine at cliffside restaurants offering exquisite Croatian delicacies. After all, with its rich heritage and Mediterranean beauty blend, Dubrovnik is a romantic sanctuary for couples.
Byron Bay, Australia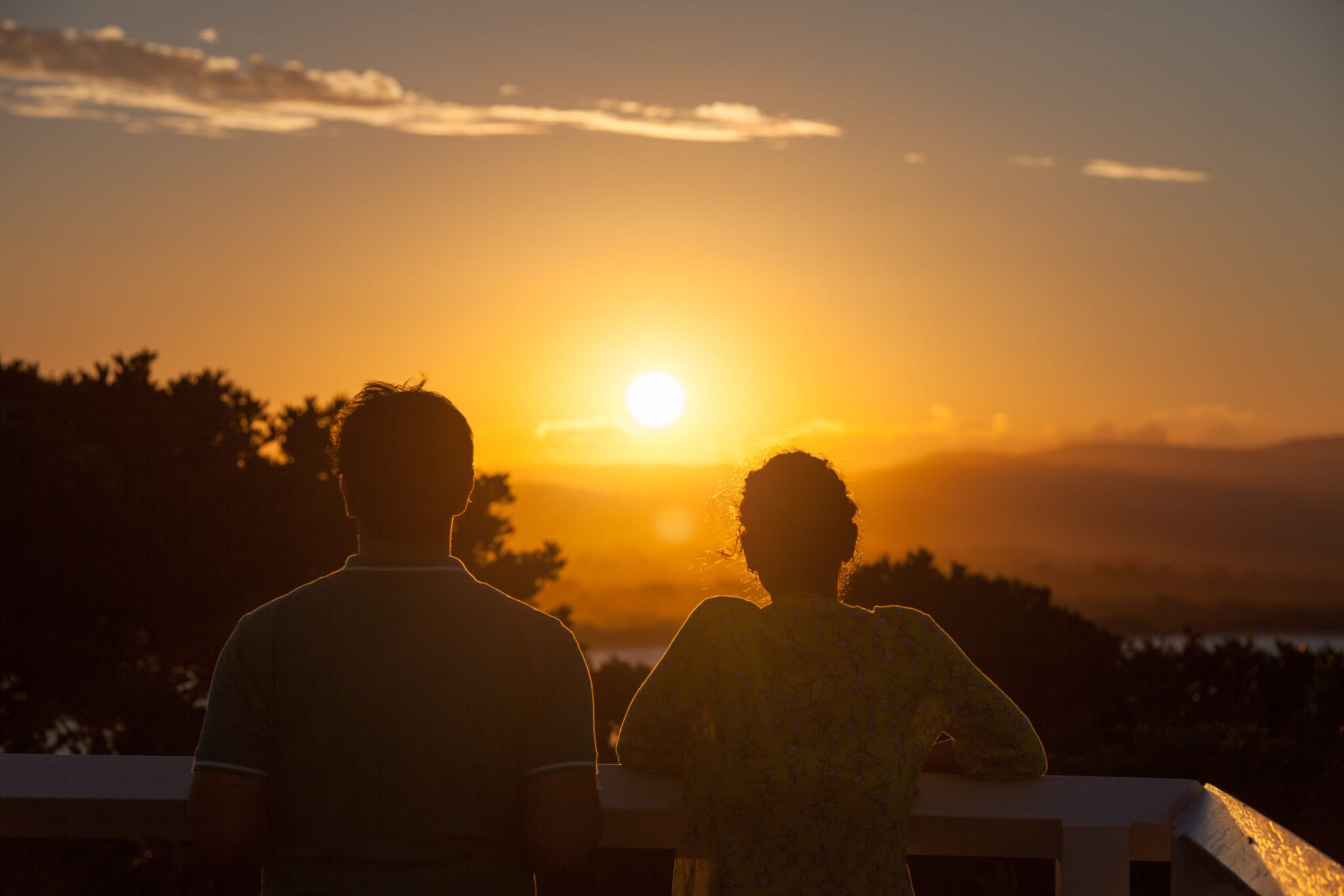 Byron Bay, Australia's easternmost point, is a haven for surfers, artists, and nature lovers. Experience its iconic lighthouse walks at dawn, partake in drumming circles at Main Beach, or explore the lush hinterlands and waterfalls nearby. The town's laid-back vibe, eclectic culture, and natural beauty offer couples a diverse and relaxed romantic getaway.
Every corner of the globe holds a romantic promise, whether in tranquil retreats or bustling cities. Love knows no boundaries, so these destinations are beautiful canvases to paint your love story. Set sail and let the journey of romance begin.