After exploring the vibrant streets of the Big Apple in our ultimate travel guide to New York, it's time to traverse the country and head to the sunny West Coast. Welcome to Los Angeles, also known as the "City of Angels," a city that embodies diversity, glamour, and dreams. This bustling Californian city is famed for its celebrity culture, stunning beaches, picturesque hills, unique architecture, and an eclectic mix of global cuisines. Without further ado, let's delve into your ultimate guide to exploring this vibrant city.
Getting Around Los Angeles
Los Angeles is vast, spreading across 503 square miles of Southern California. Although the city is notorious for its traffic, there are various ways to navigate the city. Renting a car is often the first choice for visitors. This gives you the freedom to explore the city at your leisure, from the glitz of Hollywood to the beachy haven of Malibu. However, be prepared for busy roads and a sometimes confusing freeway system.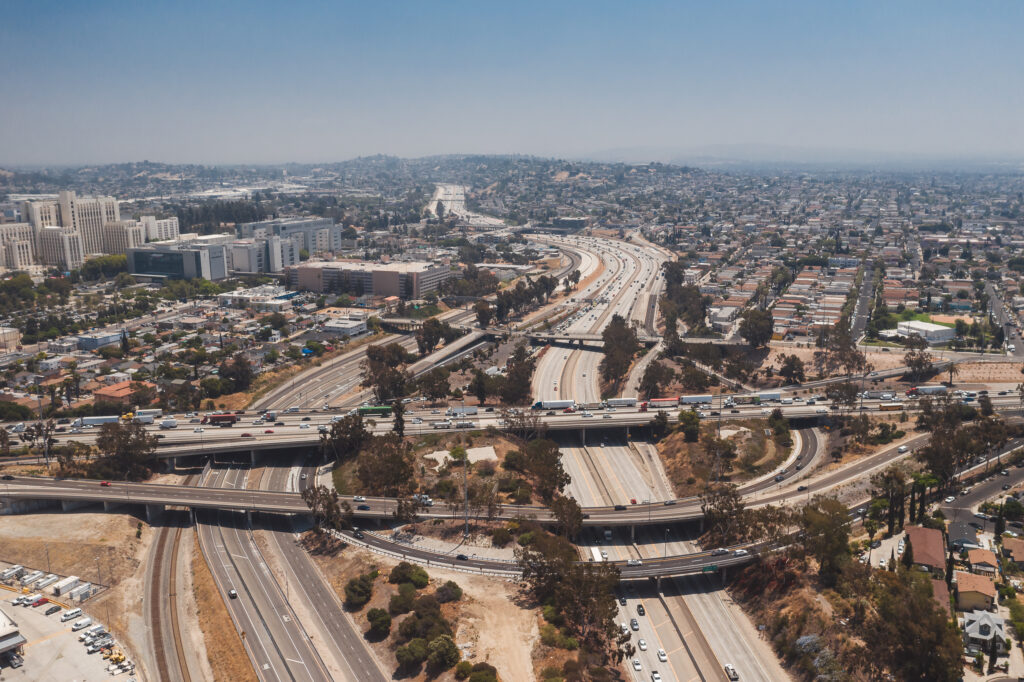 If driving in LA's famous traffic doesn't appeal to you, rideshare services like Uber and Lyft are readily available and convenient for short distances. There's also a comprehensive public transport system, including the Metro Rail and buses, which are affordable options for getting around. The Metro Rail, consisting of six lines, covers a significant portion of the city, connecting Downtown LA, Hollywood, Pasadena, and even reaching Santa Monica.
For shorter distances or to enjoy LA's perennial sunshine, consider renting a bicycle or scooter. Companies like Bird and Lime offer electric scooters scattered around the city and can be rented using a smartphone app.
Landmarks and Attractions
1. Hollywood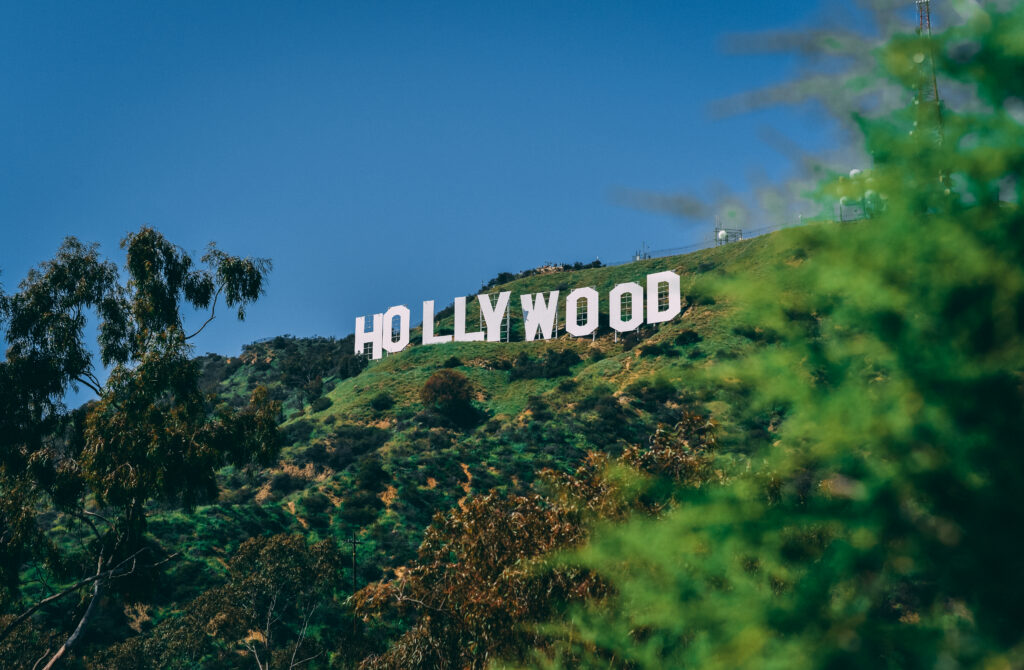 Hollywood is where dreams are made. Begin your journey at Hollywood Boulevard, where you can walk on the stars of the Hollywood Walk of Fame. Look out for the handprints of your favorite celebrities at TCL Chinese Theatre. The Hollywood sign, perched high on Mount Lee, is best seen from the Griffith Observatory or various viewpoints along Mulholland Drive. Also, you don't want to miss the Dolby Theatre, which hosts the Oscars every year.
2. Griffith Observatory and Park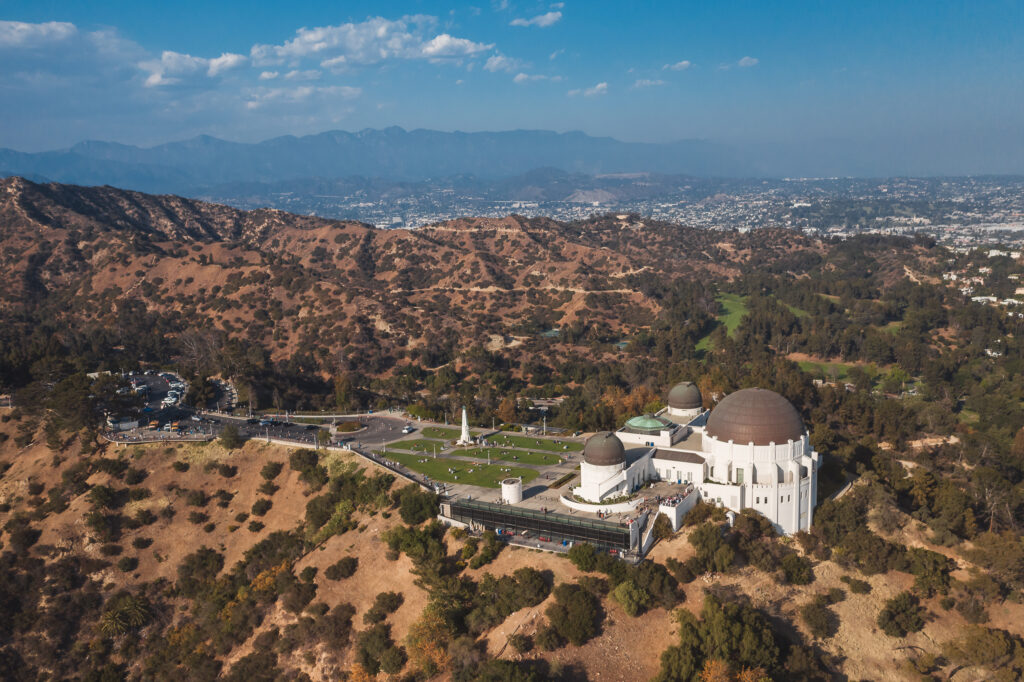 The Griffith Observatory is a must-see, providing breathtaking views of the city and the stars. You can explore the exhibits inside, use the public telescopes to look out into space, or even gaze at the iconic Hollywood Sign. The Observatory is located within Griffith Park, which spans over 4,000 acres and is home to hiking trails, the Los Angeles Zoo, and the Greek Theatre.
3. The Getty Center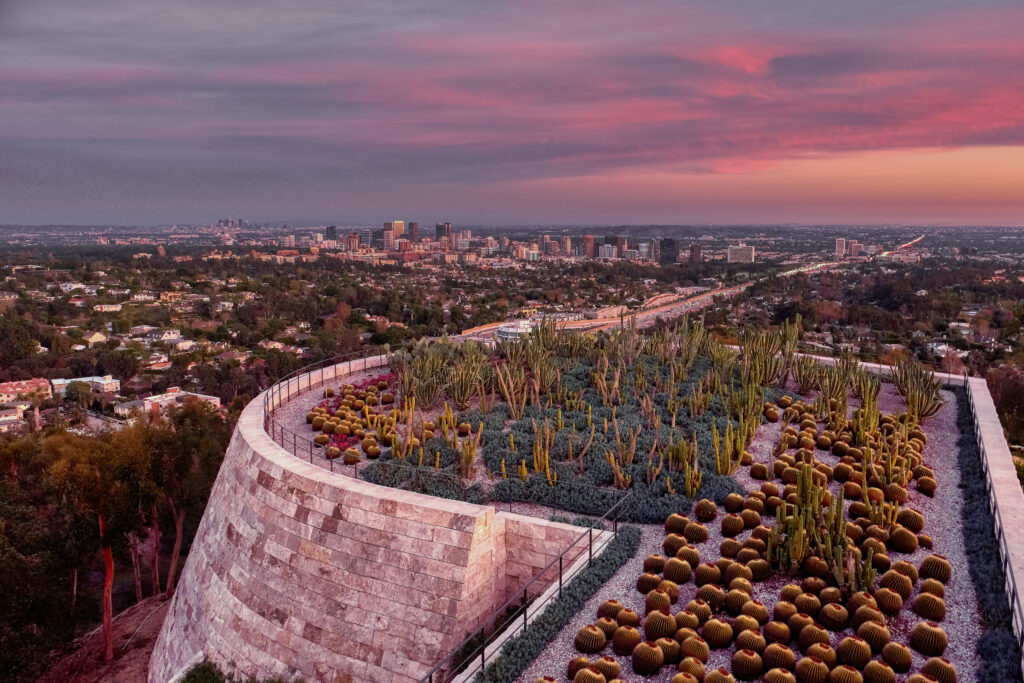 Housing an extensive collection of European paintings, sculptures, and decorative arts, the Getty Center is more than just a museum. Its stunning architecture, beautifully manicured gardens, and panoramic views of the city make it an unforgettable experience.
4. Santa Monica and Venice Beach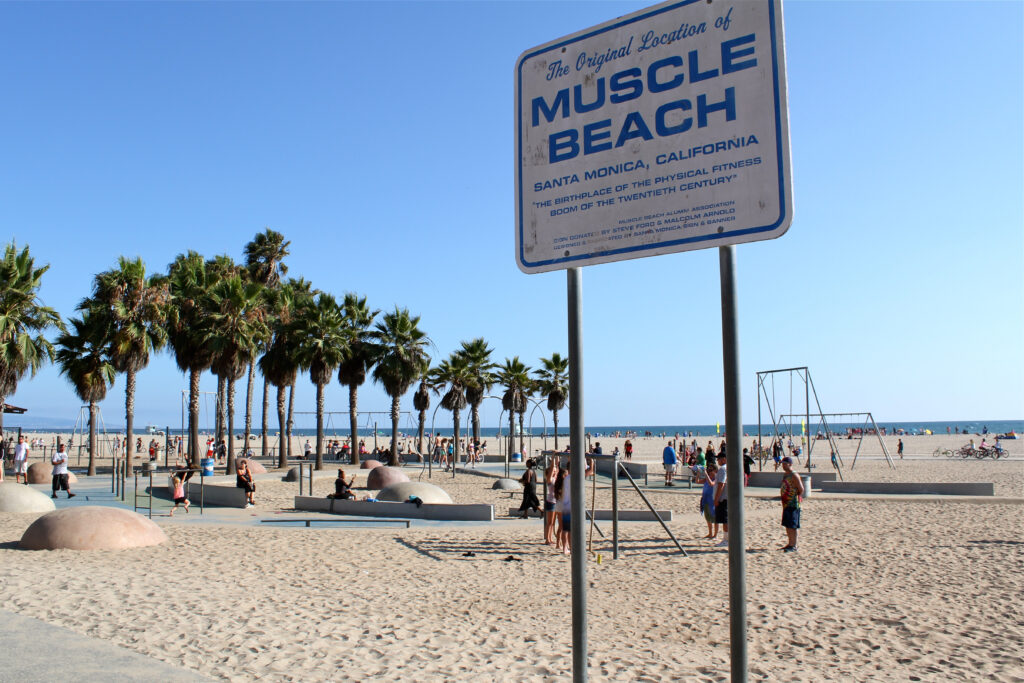 The Santa Monica Pier is a classic LA landmark. Its iconic Ferris wheel is a city emblem, and the pier also houses an old-fashioned amusement park. Walk or bike along the path south to Venice Beach, a bohemian neighborhood known for its boardwalk filled with street performers, the skateboard park, Muscle Beach's outdoor gym, as well as the serene Venice Canals designed to mimic those of Venice, Italy.
Food and Drink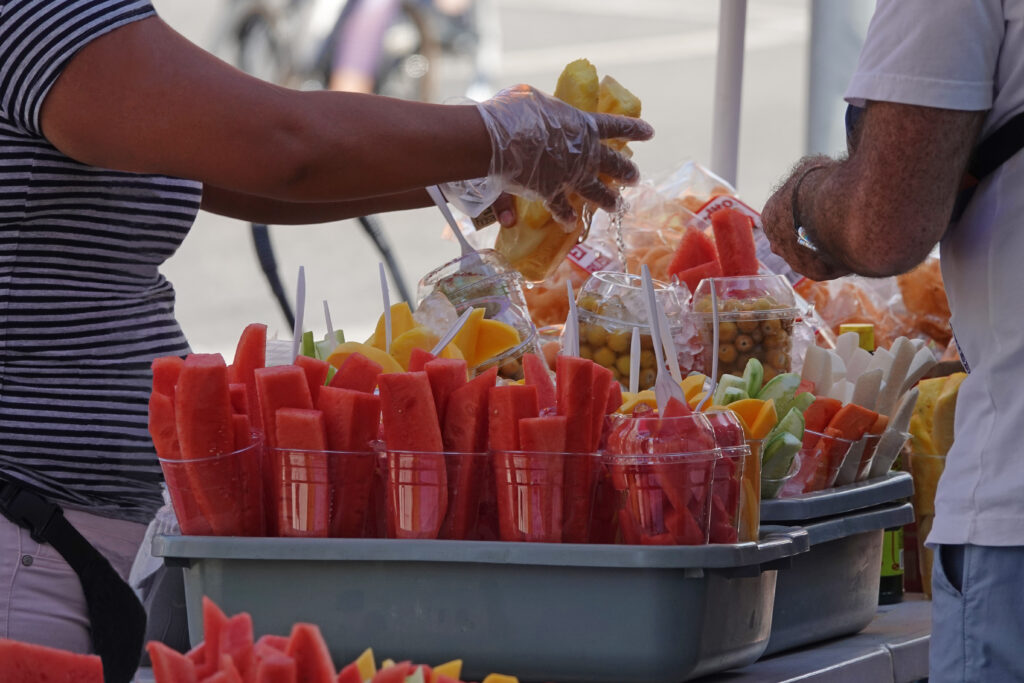 The food scene in LA is as diverse as the city itself. Grand Central Market in Downtown LA is a great place to start. Here you'll find an array of food vendors selling everything from handmade pasta to ramen and Mexican tacos to artisanal ice cream. The food truck scene in LA is also worth exploring, with some of the best tacos in the city found on four wheels.
For a more high-end dining experience, LA is home to numerous Michelin-starred restaurants. From the seafood-focused menu at Providence to the farm-to-table approach at Le Comptoir, there's something for every palate.
Also, don't forget about LA's cocktail scene. Visit The Varnish, a hidden speakeasy located in the back of Cole's French Dip restaurant. For a view, head to The Standard Downtown LA's rooftop bar.
Shopping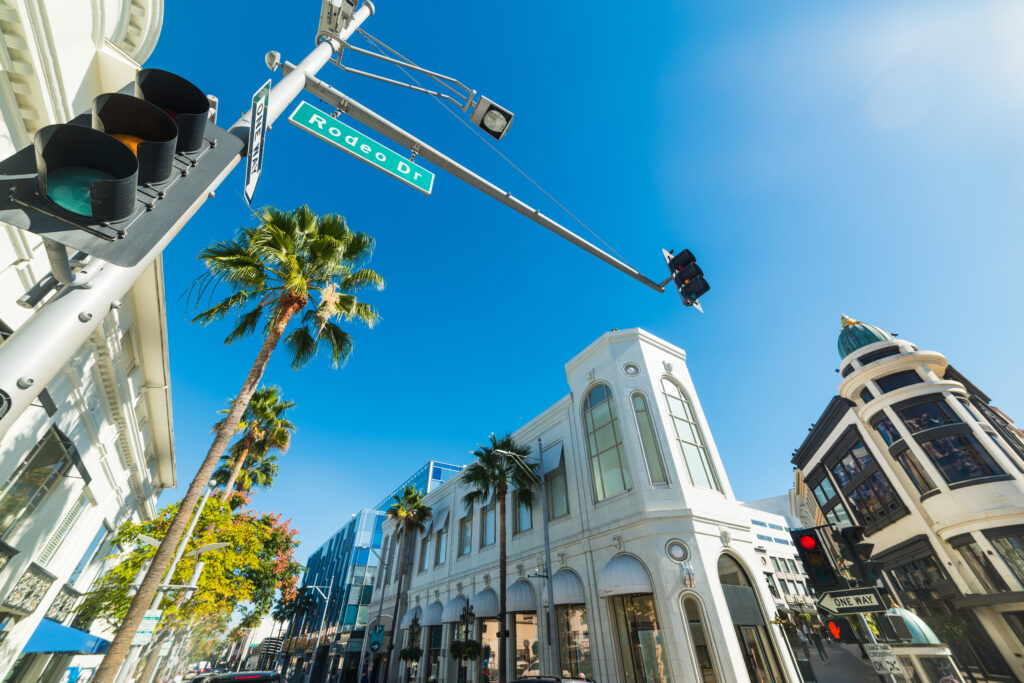 LA is a shopper's paradise. For luxury shopping, Rodeo Drive in Beverly Hills is lined with designer boutiques. For more affordable fashion, head to the Grove, an outdoor shopping center, or the Beverly Center Mall. Moreover, unique finds can be found in the quirky boutiques of Silverlake and the vintage shops on Melrose Avenue.
Outdoor Activities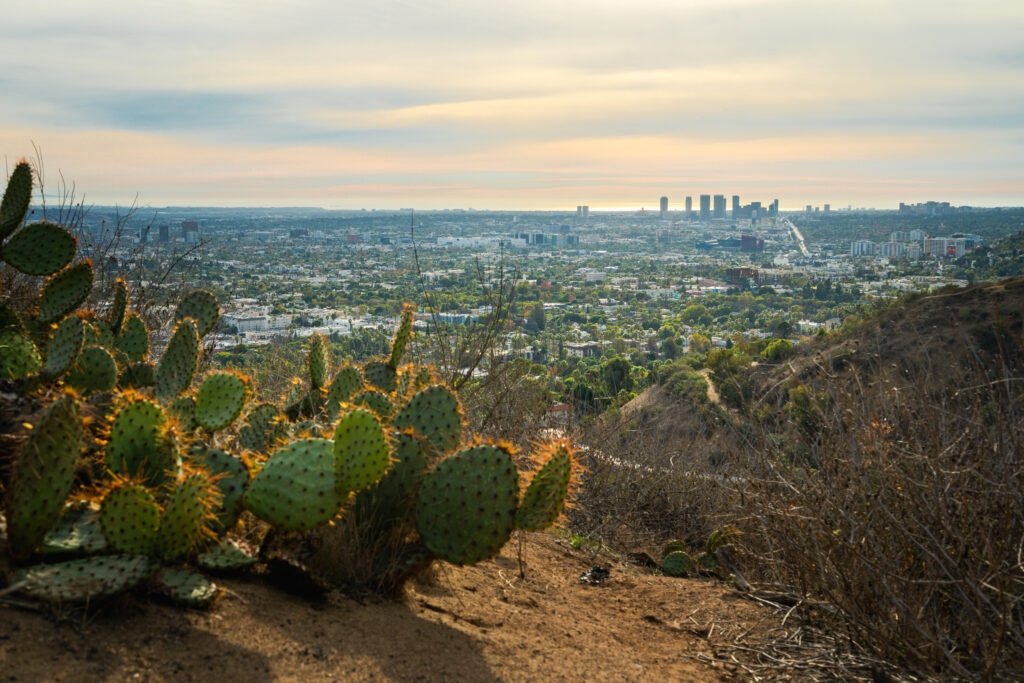 You'll want to take advantage of the city's fantastic weather and explore its outdoor spaces. For hiking, Runyon Canyon is popular with locals and offers excellent city views. Pack a picnic and head to Echo Park Lake or stroll along Zuma Beach in Malibu for a more relaxed day.
Day Trips from Los Angeles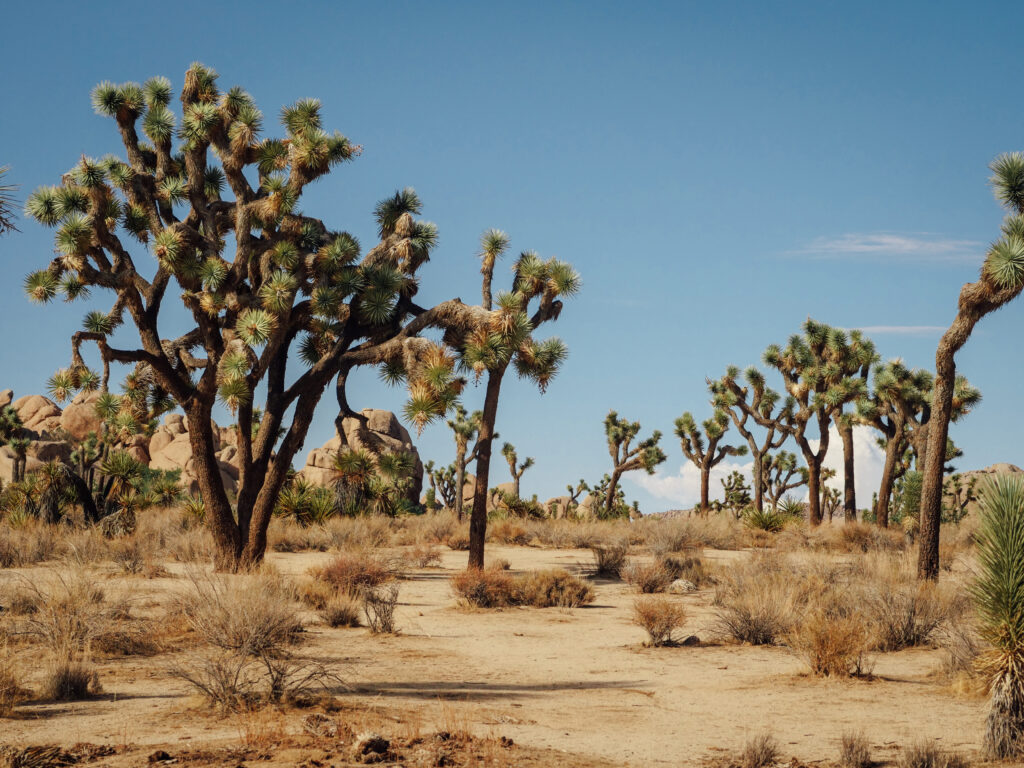 LA's location offers a variety of day trip options. Visit the magical world of Disneyland in Anaheim, or take a scenic drive up the coast to Santa Barbara. For nature lovers, the desert landscapes of Joshua Tree National Park are a couple of hours away. After all, these desert landscapes offer a stark contrast to the city's hustle and bustle.
Nightlife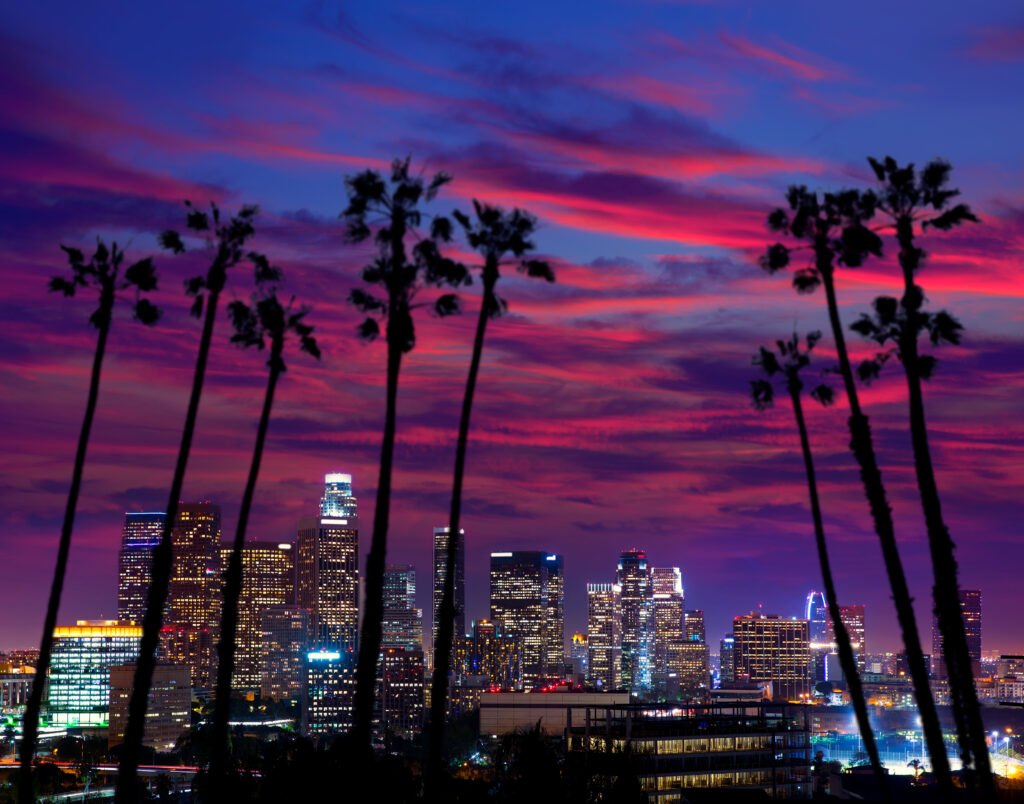 LA's nightlife has something for everyone. Watch a concert at the legendary Hollywood Bowl, laugh at a comedy show at the Laugh Factory, or dance the night away at the clubs in Hollywood or Downtown LA. And at the end of the night, there's nothing like a rooftop cocktail with a view of the city's twinkling lights.
Los Angeles is a city that captivates with its urban excitement and natural beauty. With world-class museums, diverse dining, glamorous shopping, beautiful beaches, and outdoor adventures, there's something for everyone in the City of Angels. Regardless of what brings you to Los Angeles, it's sure to be an experience filled with unforgettable sights, flavors, and memories.