Iceland's glaciers are among some of the most impressive in the world. These massive icy structures provide an exciting contrast to the country's predominantly green landscape.
There are different ways of engaging with glaciers, ranging from snowmobiling for up-close encounters to distance viewing from roadside parks. Learning more about how glaciers came to be and where to see the most popular are great ways to appreciate these natural wonders.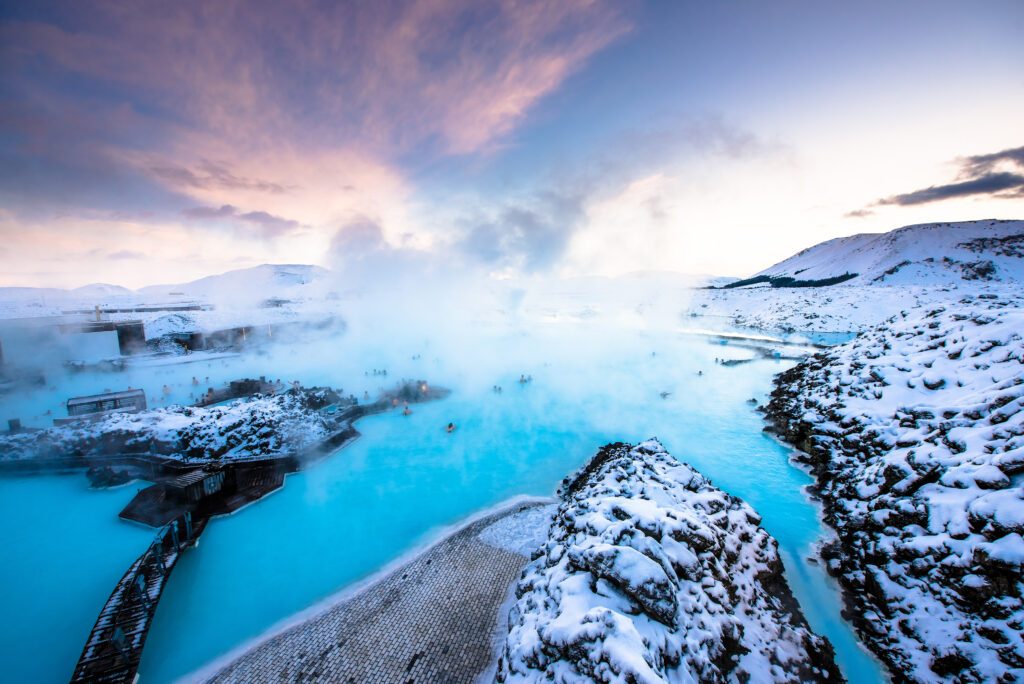 What Are Iceland's Glaciers?
Iceland's glaciers result from thousands of years of snow in a valley or, as is common in Iceland, volcanoes. The presence of glaciers and volcanoes in the same location gives Iceland one of the most unique landscapes in the world.
Glaciers make slow movements at a rate of inches per year, creating impressive caves, crevices, and holes. Visitors often note hearing cracking and creaking noises near the glaciers.
There are 249 named glaciers in Iceland, a remarkable number given the country's relatively small size. One of the largest glacial areas, Vatnajökull, is an ice cap on top of a volcano.
How Old Are the Icelandic Glaciers?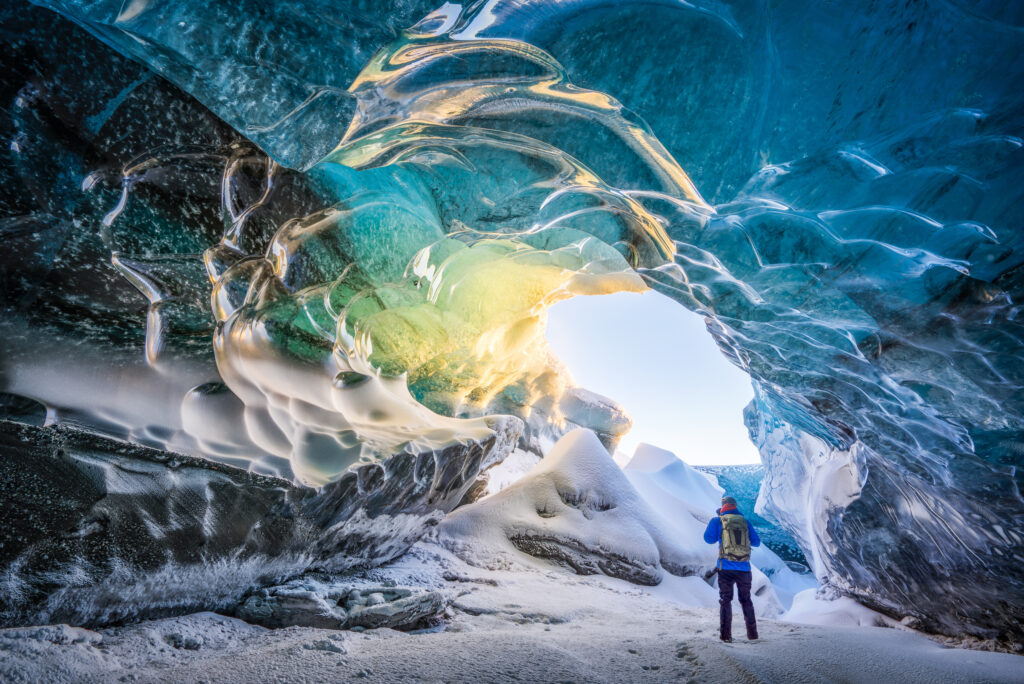 Vatnajökull formed about 2,500 years ago, sharing a similar age to many other glaciers. This glacier had modest beginnings as an ice cap topping a volcano that began expanding in the 13th century, reaching its present-day mass in the 19th century.
The glaciers in this country have had expansion and contraction cycles depending on climate conditions. For example, Iceland went through a cooling period from 1890-1920 and another from the 1960s-1980s, with warming cycles in between.
Where Are Iceland's Glaciers Located?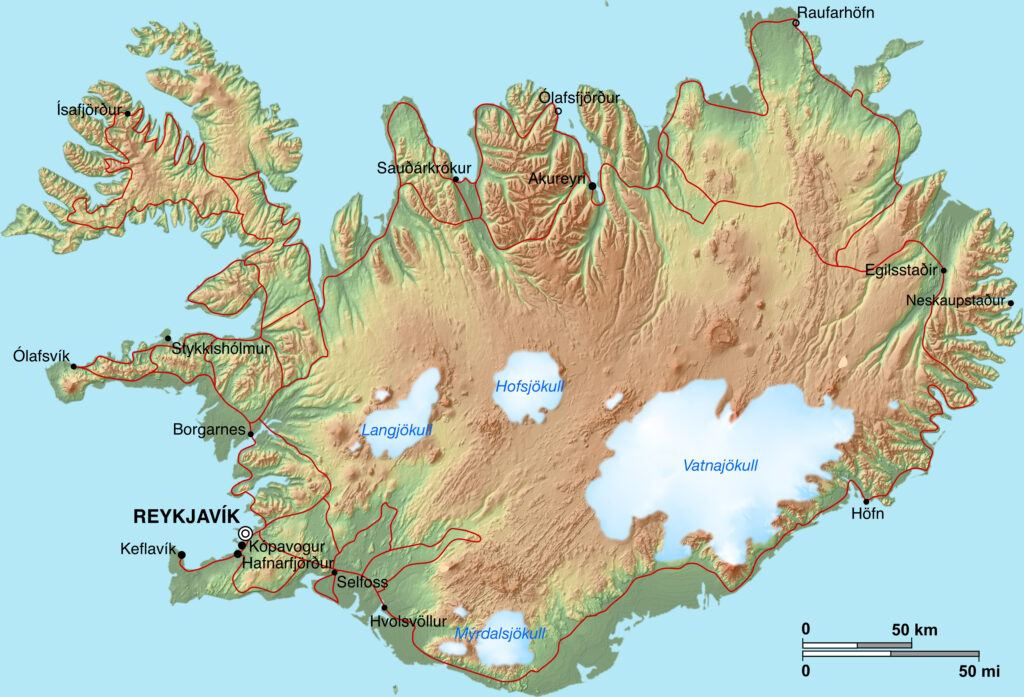 Vatnajökull, the largest of the glaciers, covers 3,204 sq mi and is 2,953 ft thick. This glacier is in the country's southeast and is the largest glacier in Europe.
The glacier has off-shoots known as tongues extending from the central valley. Öræfajökull is named after the volcano that it sits atop, and Svínafellsjökull is famous as a filming location.
Langjökull is one of the most popular glaciers for snowmobilers. The glacier is also Iceland's second largest.
1903 ft deep and 31 mi long, Langjökull has been nicknamed the "long glacier." This glacier has a human-created ice cave that stays open during summer.
Eyjafjallajökull is small yet considered one of the most impressive glaciers. This volcanic glacier was the site of the massive 2010 eruption that disrupted thousands of flights because of its ash cloud.
This glacier is one of the most flexible because it is easy to see from the road. Taking a 4 x 4 or a snowmobile is another convenient way to see the glacier.
Sólheimajökull is on the south coast and is one of the most popular areas for guided hikes. Seljalandsfoss and Skógafoss are two waterfalls worth seeing while in this area.
Falljökull has impressive ridges that glacier explorers will enjoy scaling across. One of the advantages this location offers is a selection of ice sculptures.
Many travelers exploring glaciers are interested in which is closest to Reykjavik. Langjökull is the nearest glacier to the capital, easily reached in about an hour and a half by road.
All About Glacier Lagoons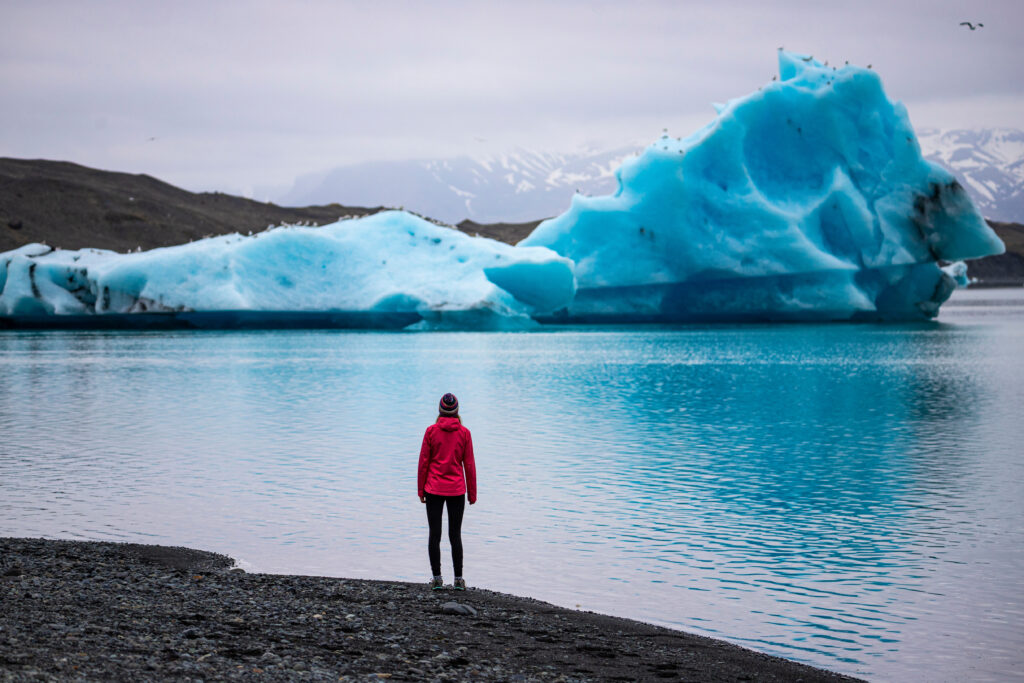 Glacier lagoons are some of the best places to appreciate glacial ice's beauty. The Jökulsárlón Glacier Lagoon features clear, fresh water and icebergs that appear to glow blue, making the lagoon popular with photographers.
Another famous lagoon accessible from the site at Jökulsárlón is the Fjallsárlón Glacier Lagoon. This lagoon is on the Vatnajokull and is easily accessible through local cruises, allowing visitors to see the icebergs as close-up as possible.
What Are the Different Ways to See Glaciers?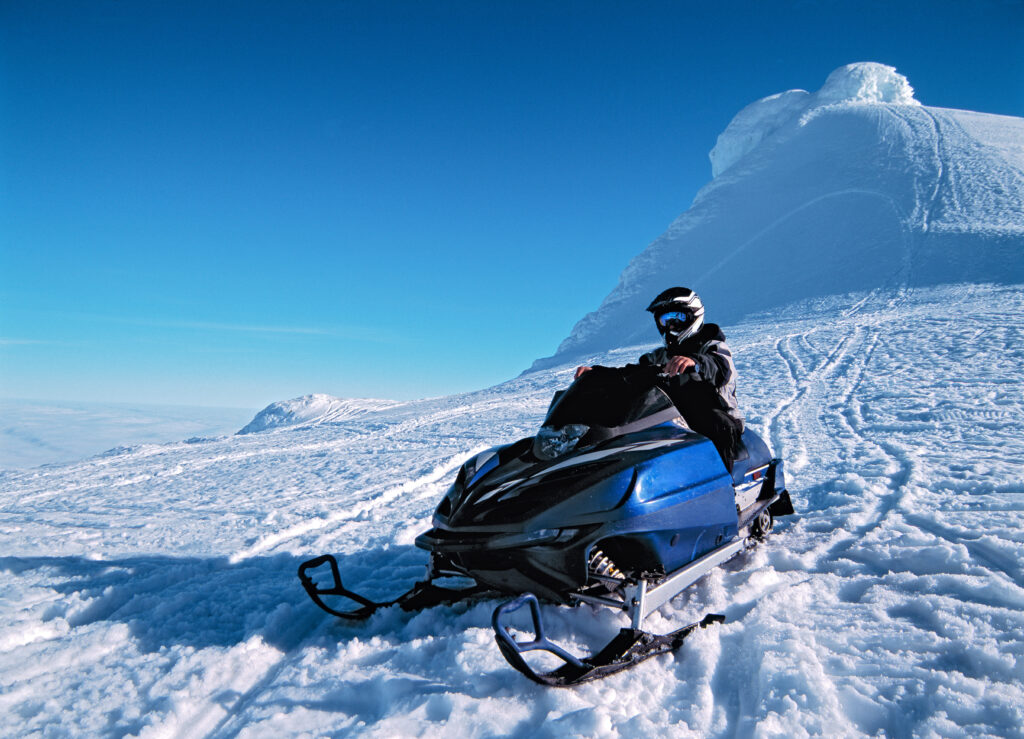 It's easy to spot glaciers in Iceland because these natural wonders account for 11% of the land area. However, tours that allow for activities are some of the best ways to explore what glaciers offer and do so in the safest ways possible.
Many travelers will benefit from classic tours that involve seeing the glaciers from the road. These tours are excellent opportunities for taking photos and gaining a greater appreciation for the glaciers' impact on the landscape.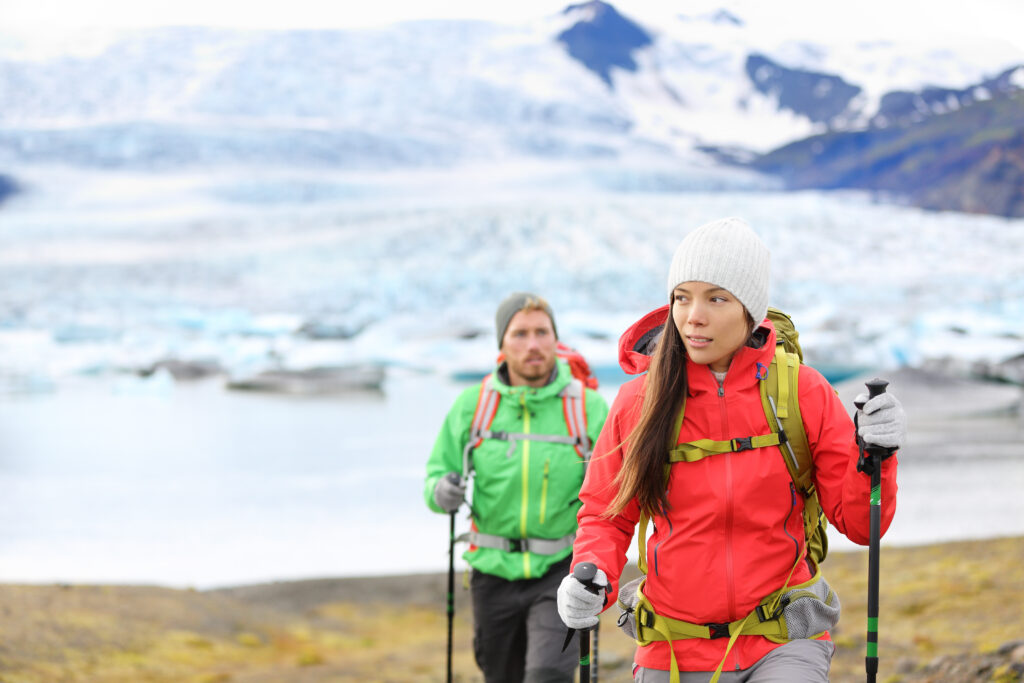 Glacier hikes can be exciting for explorers looking for a more hands-on way of touring glaciers. Organized excursions will usually include equipment required, like pickaxes and crampons used to provide a grip on the ice.
Snowmobiling trips rank high on the list of popular options for glacier tours. One of the advantages of snowmobiling is reaching snow caves more easily.
Another exciting way to experience glaciers is with an amphibious cruise. These cruises are most popular on the Jökulsárlón Lagoon, one of the most high-traffic glacial tourism areas.
Travelers can hike directly on the glaciers during guided tours. Equipment like crampons for boots and walking poles help make navigating the glaciers much easier and safer for travelers of different experience levels.
Getting Ready to See Iceland's Glaciers?
Iceland's glaciers are some of the top sights to see if you want to savor this country's gorgeous scenery. With the many options available for touring the glaciers, visitors can experience these sites however they wish.
While you are in Iceland, you can visit a close neighbor. We have an article about the beauty of the Scottish Highlands if you are interested