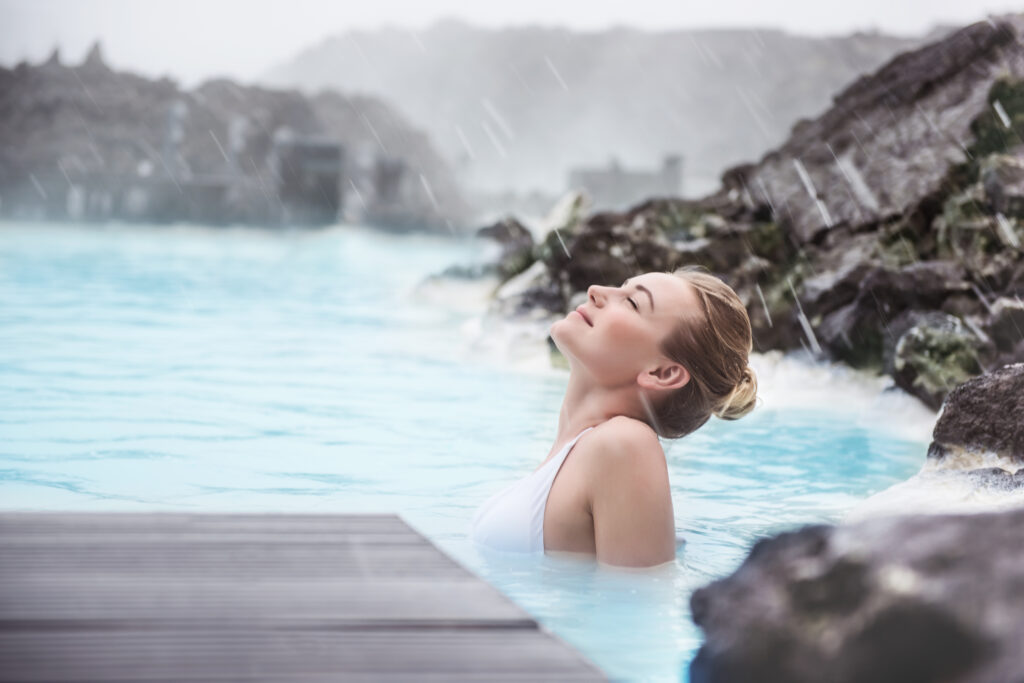 Iceland's Blue Lagoon is one of the country's most remarkable wonders, boasting 98 and 104-degree water temperatures. Famous for its deep blue water, the lagoon combines fresh and geothermal water.
This water has a milky surface appearance, often with minerals and silica, and self-cleanses by renewal every 40 hours.
Explore Iceland's Blue Lagoon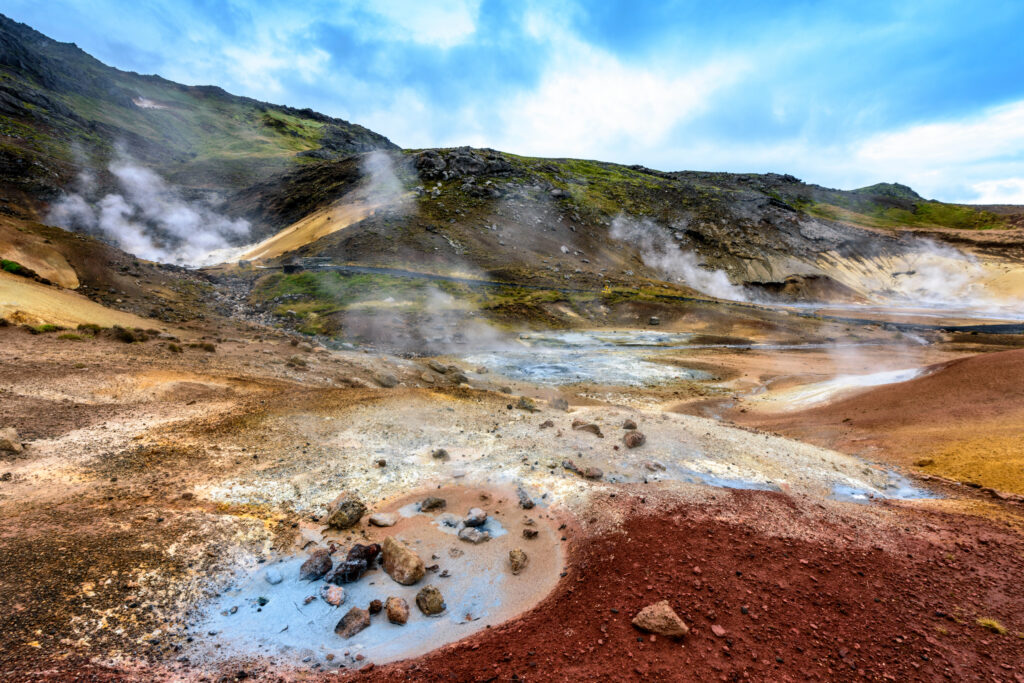 This lagoon is on the Reykjanes Peninsula, a region with distinctive cone-shaped volcanoes and a barren landscape in the southwestern part of Iceland. The lagoon is 30 miles away from Reykjavik.
After the Golden Circle of glaciers, the Blue Lagoon is Iceland's second most popular attraction. When visiting this country, you'll want to consider it one of the world's top-ranked sights.
A History of the Blue Lagoon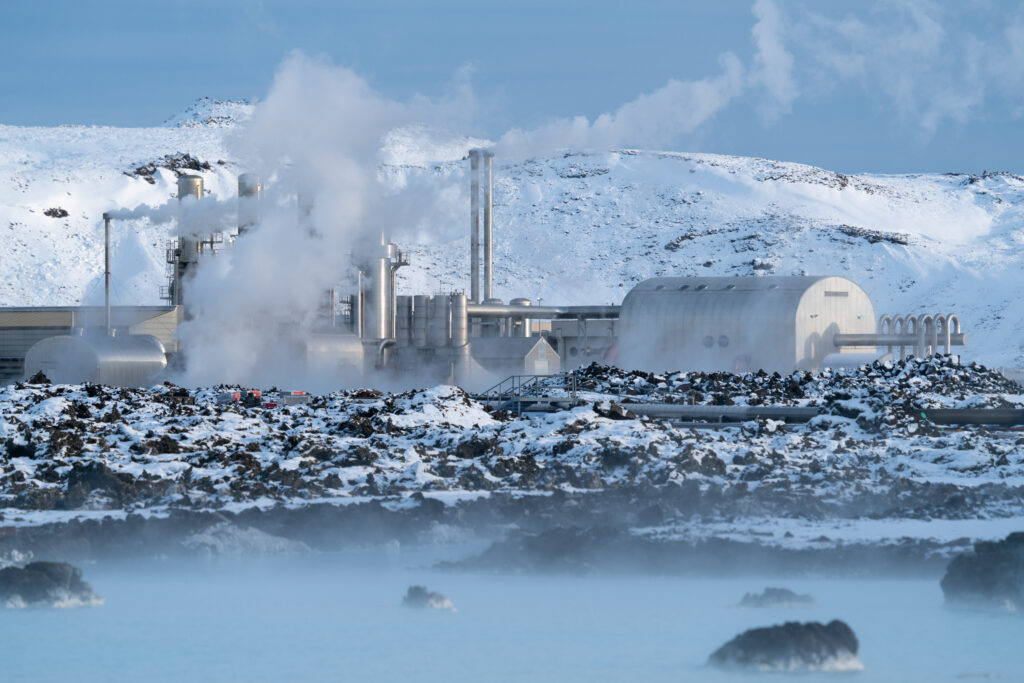 The Blue Lagoon is an unusual landmark because it's of human origin. This lagoon dates back to 1976 and formed from wastewater from the Svartsengi geothermal power plant.
This wastewater has a high mineral content but is free of hazardous toxins. The lagoon has been a popular swimming spot since 1987.
What Draws People to Iceland's Blue Lagoon?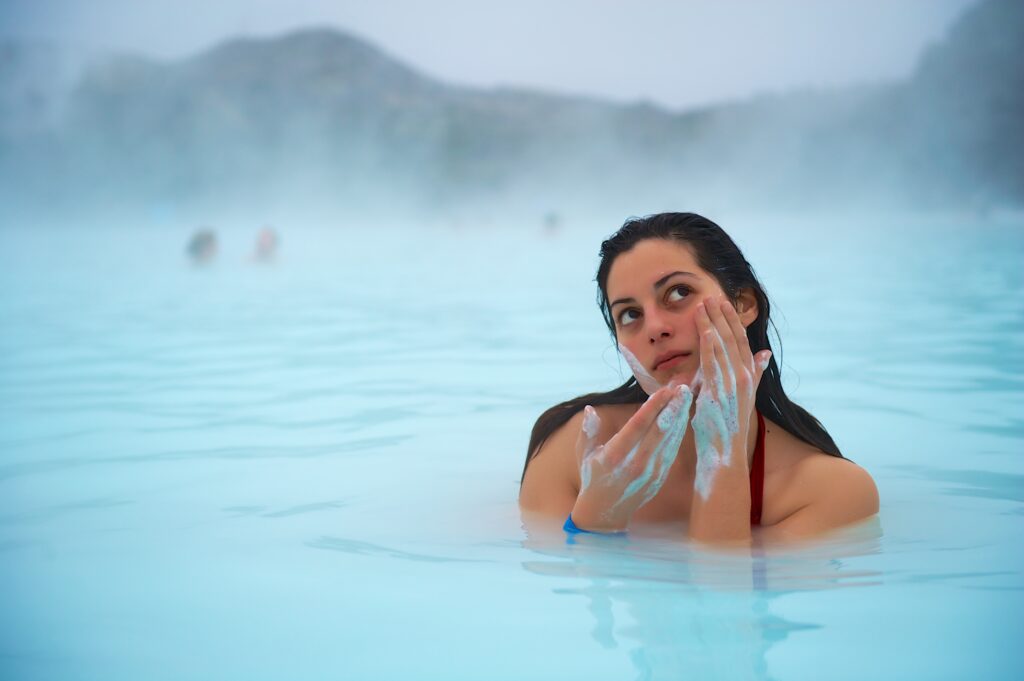 Iceland's Blue Lagoon became a popular bathing spot when a man with psoriasis sought relief for his condition. With permission from the plant manager, the man bathed in the water, and word of the success in treating his condition spread.
In 1987, a public facility with a sand beach and showers opened for people interested in using water from the plant to treat skin conditions. In 1999, the Blue Lagoon received a makeover.
What is the Blue Lagoon Like Today?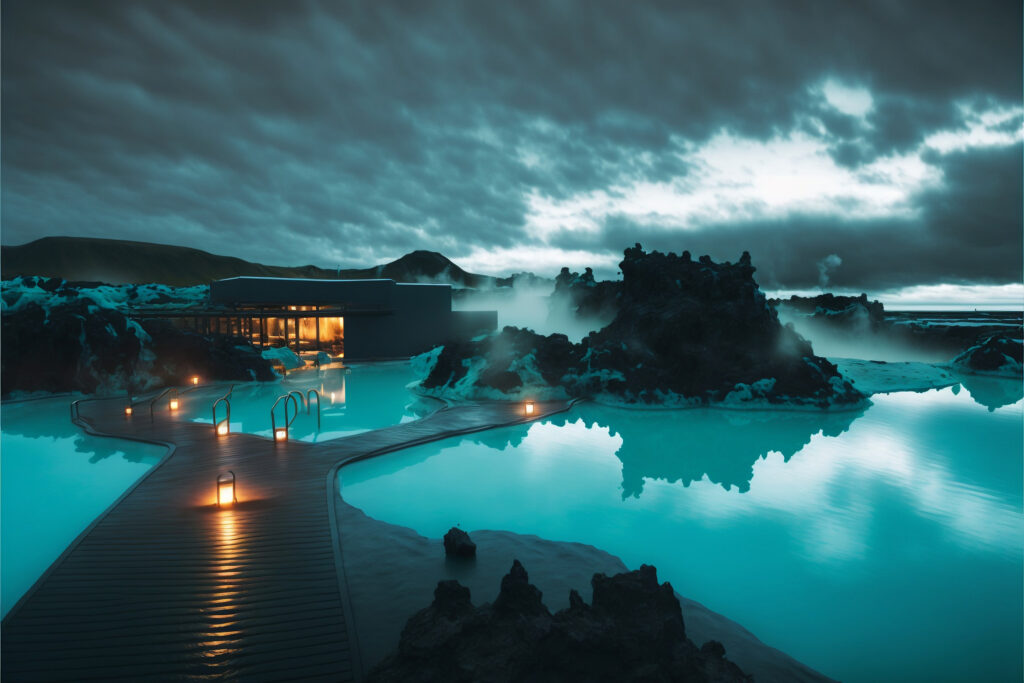 Pools and hot springs are popular in Icelandic culture. The lagoon's proximity to Reykjavik makes it a popular choice for tourists wanting to take advantage of the water's benefits.
The Blue Lagoon currently has a total area of 93,646 sq ft, up from the previous 53,819 sq ft. Some additions include a cafe and hotel, changing facilities, a restaurant, a shop selling skin products, saunas, and walking paths with bridges.
The structures in use at the Blue Lagoon reflect an architectural style described as Icelandic Modernism. A walking path connects the lagoon area to the parking lot, keeping the place as natural as possible.
One advantage of the distance between the parking area and the lagoon is that it eliminates the sound of traffic noise. Visitors enjoy the beautiful walk along the path from the parking area to the lagoon. The walking path is also wheelchair-accessible.
Natural materials, including lava and wood, have been used to construct lagoon buildings. Lava Restaurant, the on-site restaurant, has a rock wall, is built on a lava cliff, and follows the lava hill's natural curves.
The Blue Lagoon hosts The Retreat Hotel, the first five-star hotel in Iceland. Some amenities include floor-to-ceiling windows and a spa with products featuring lagoon water.
Visiting the Blue Lagoon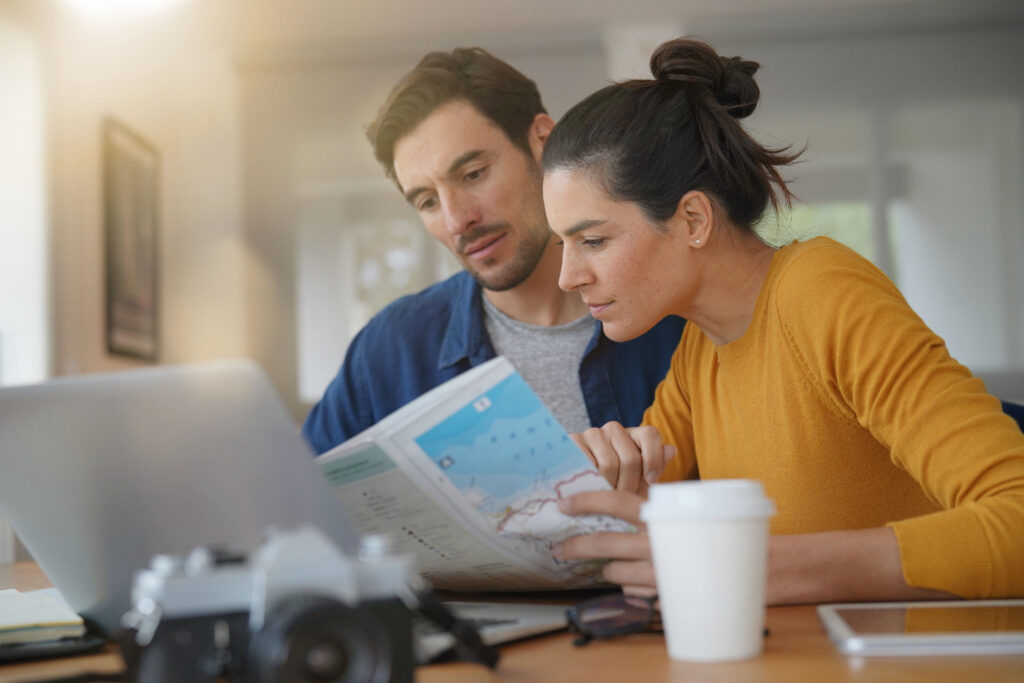 Many travelers book their trip to the Blue Lagoon as part of a tour. Whether you use a tour company or book through the website, you must remember that travels to the lagoon get booked quickly.
Reserving a trip earlier is always better because prices rise later. Early bookings usually mean more slots, with better prices available.
Numerous bus companies offer rides to and from the airport with the added convenience of exploring other attractions before or after visiting the Blue Lagoon. For those who prefer a more personalized experience, renting a car allows for greater flexibility in choosing the sights to explore.
Dressing warm is always a good idea because temperatures in this area may drop quickly.
Taking Full Advantage of Iceland's Blue Lagoon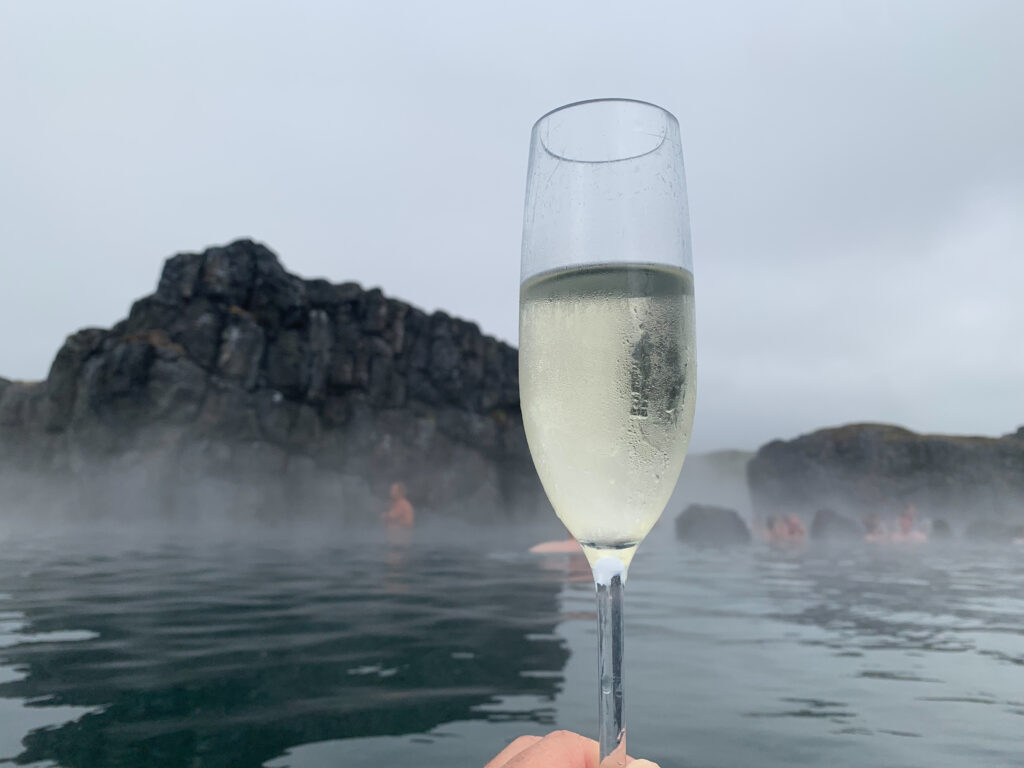 All admission to the Blue Lagoon includes access to the pools, sauna, steam rooms, and towel rentals. There is also an indoor relaxation area that everyone may use with their admission.
Soaking in one of the pools is the most popular activity in the Blue Lagoon. Many visitors enjoy the benefits that the water offers for their skin.
The sauna and steam rooms are also excellent ways to enjoy unique skin benefits. The heat from these areas is also a perfect way to soothe tired, achy muscles.
An indoor relaxation area is perfect for unwinding after a busy outing. This spot is also the ideal place to meet up with members of your party arriving separately.
Silica mud masks and skin care amenities are popular spa features that visitors usually enjoy. The luxury package allows visitors access to unique treatment rooms with exclusive amenities.
Reservations at Lava Restaurant are also an option for visitors. This restaurant has a relaxing atmosphere that encourages dining in bathrobes.
Embark on an unforgettable adventure with a visit to Iceland's Blue Lagoon!
If you're in search of the perfect destination for your dream wedding, look no further than our Top Picks for a Dream Destination Wedding. Discover breathtaking venues across the globe that will make your special day truly unforgettable. From sun-kissed beaches to enchanting castles, find the ideal backdrop for your romantic celebration and create memories that will last a lifetime.