With its lush tropical weather, stunning sandy beaches, and varied cultural offerings, the Sunshine State, Florida, has long been a desirable destination for weekend escapes. Whether you're looking for a beach break or a cultural immersion, the state has something to offer everyone. This article explores 24 of the best weekend getaways in Florida, from Jacksonville to Miami.
1. Tampa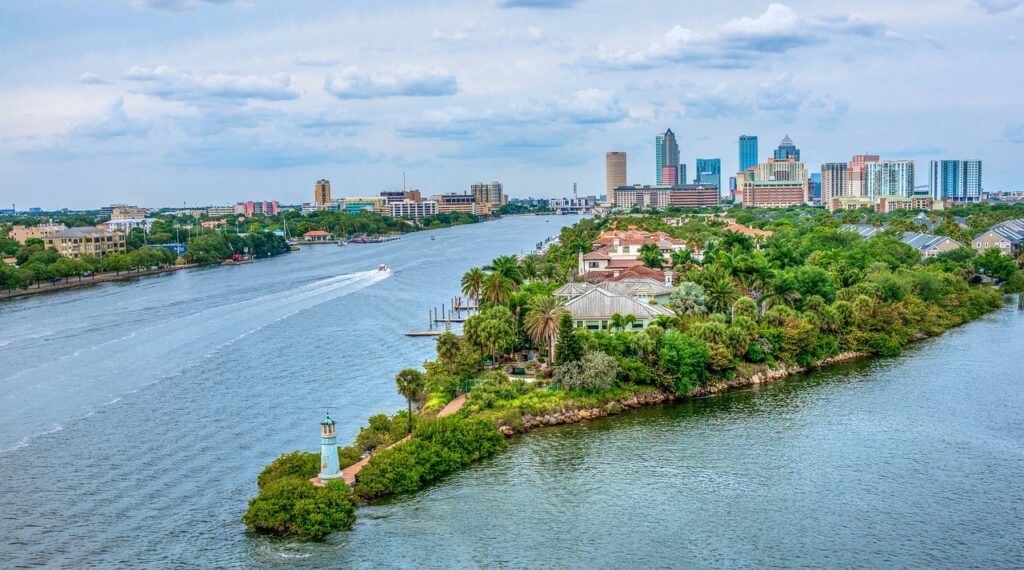 Located on Florida's stunning west coast, Tampa presents a captivating blend of city attractions and beach activities. It makes it an ideal spot for your weekend getaway. With the debut of its first-ever five-star hotel, The Tampa Edition, nestled in the revitalized Water Street Tampa district, the city's appeal is rising. Tampa claims an array of alluring attractions. Tampa boasts a vibrant Riverwalk, urban parks, museums, and a food scene centered at Armature Works. Indeed, this seaside city truly has something for every explorer, promising a unique, and unforgettable weekend retreat.
2. St. Petersburg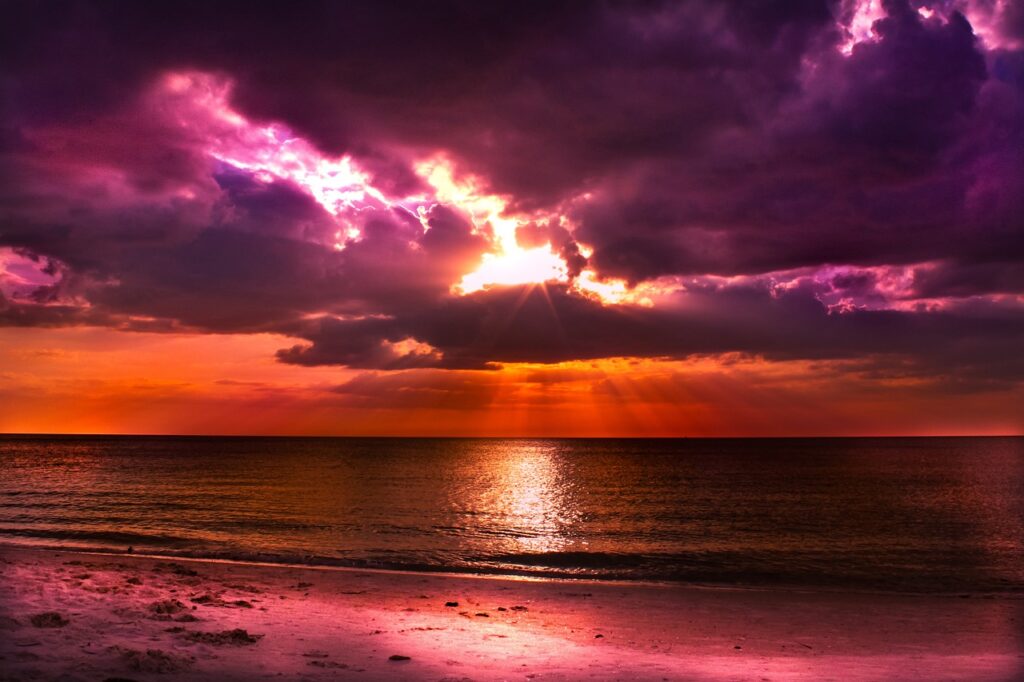 Downtown St. Petersburg, known for its pink hotels like The Vinoy and The Don CeSar, and the largest Salvador Dali collection outside Spain, is a vibrant, historical weekend getaway. Spend time exploring the eclectic mix of local cafes, boutiques, and breweries lining Central Avenue and Bayshore Drive. Beyond these, experience the cutting-edge St. Pete Pier. Furthermore, the city's charm is enhanced by a new addition featuring a rooftop tiki bar, conservation center, and bay beach.
3. Miami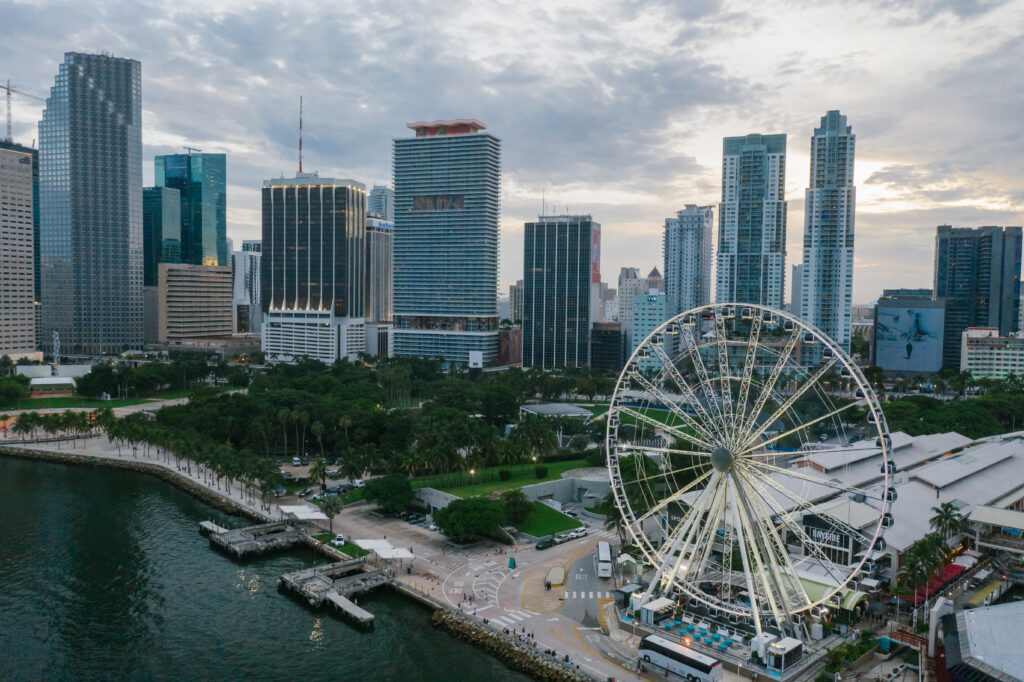 As Florida's international hub, Miami showcases a vibrant mix of art, fashion, and world-class cuisine that mirrors its cosmopolitan personality. From stylish beachfront hotels like the Faena or The Setai to the urban retreats at EAST Miami or the Kimpton EPIC Hotel, accommodations in Miami promise an unmatched blend of luxury and comfort. Escape the city and immerse yourself in the serene beauty of Everglades and Biscayne National Parks, conveniently located nearby. Moreover, a weekend in Miami offers an exhilarating fusion of bustling city life and tranquil natural retreats, ensuring a refreshing and unforgettable getaway.
4. Fort Lauderdale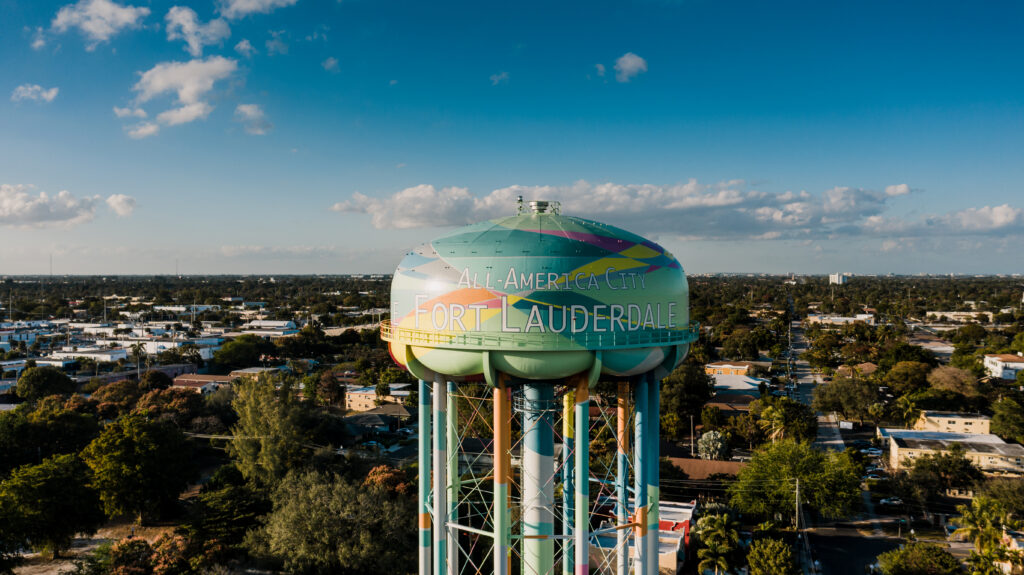 From yacht spotting to restaurant hopping, Fort Lauderdale offers an impressive range of activities, making it a standout destination for weekend getaways. Drenched in rich culture and beautiful beaches, this city charms visitors with its beguiling mix of sun, sand, and style. Uniquely positioned to offer the best of Florida, you can leave your car parked for the entire weekend while exploring the town on foot or aboard the Water Taxi. Discover hidden gems along the buzzing Las Olas Boulevard and Riverwalk Fort Lauderdale, or venture further to the beach. Take time to appreciate the local cuisine, shop in chic boutiques, and take in a mesmerizing sunset — a fitting end to a perfect day in this slice of Floridian paradise.
5. Vero Beach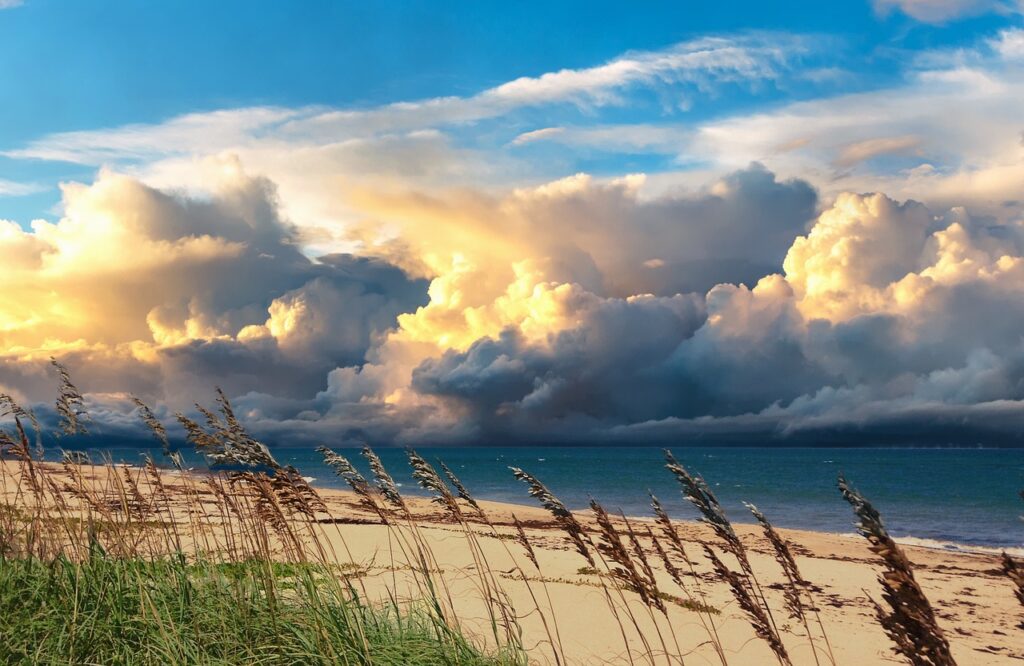 Located equidistant from the bustling cities of Miami and Orlando, Vero Beach is an upscale beach town renowned for its tranquility and charm. Visitors can immerse themselves in the local culture at the weekly farmers market, browse beachy boutiques for unique finds, and indulge in delectable meals at oceanfront restaurants. Moreover, the town features diverse accommodation options to cater to every taste, from the romantic ambiance of the Costa d'Este Beach Resort & Spa to the quirky and captivating character of the Driftwood Resort. Vero Beach presents a rich, laid-back Florida experience that's hard to beat. After all, Vero Beach is ideal for a relaxed yet indulgent getaway.
6. Amelia Island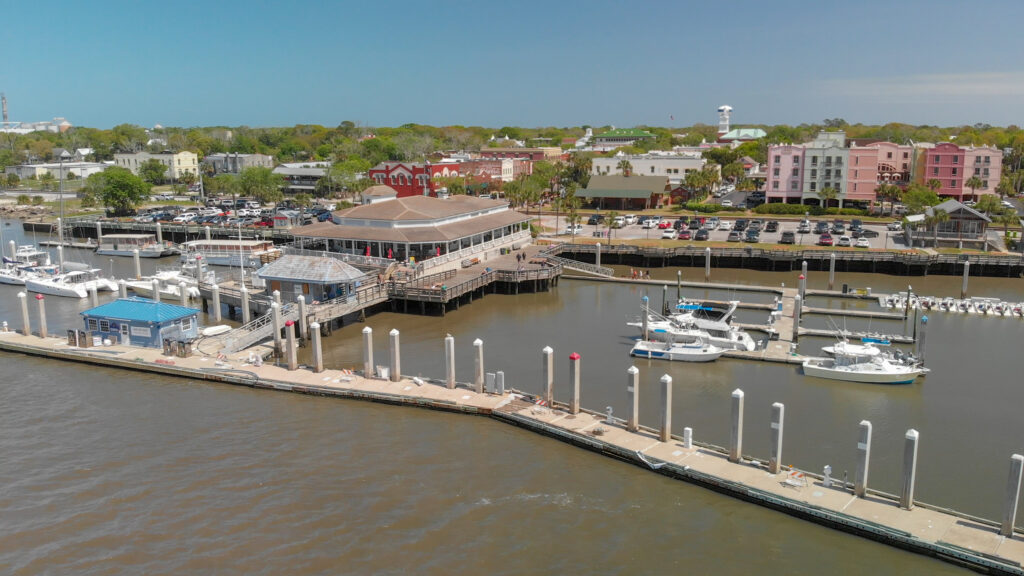 Amelia Island, a nature lover's paradise just south of the Georgia border, offers a unique blend of history and unspoiled natural beauty. Rent a bike for an immersive tour of Fort Clinch State Park's historic sites and untouched beaches. Enjoy the peaceful beauty of marshy grasslands stretching to the horizon and golden beaches unspooling for miles. Then, return to indulge in the luxury of The Ritz-Carlton, Amelia Island, perched perfectly on a stunning stretch of coastline, ready to provide a memorable stay amid the tranquility. After all, this perfect balance between untouched nature and comfort makes Amelia Island an ideal destination for a rejuvenating weekend getaway.
7. Ocala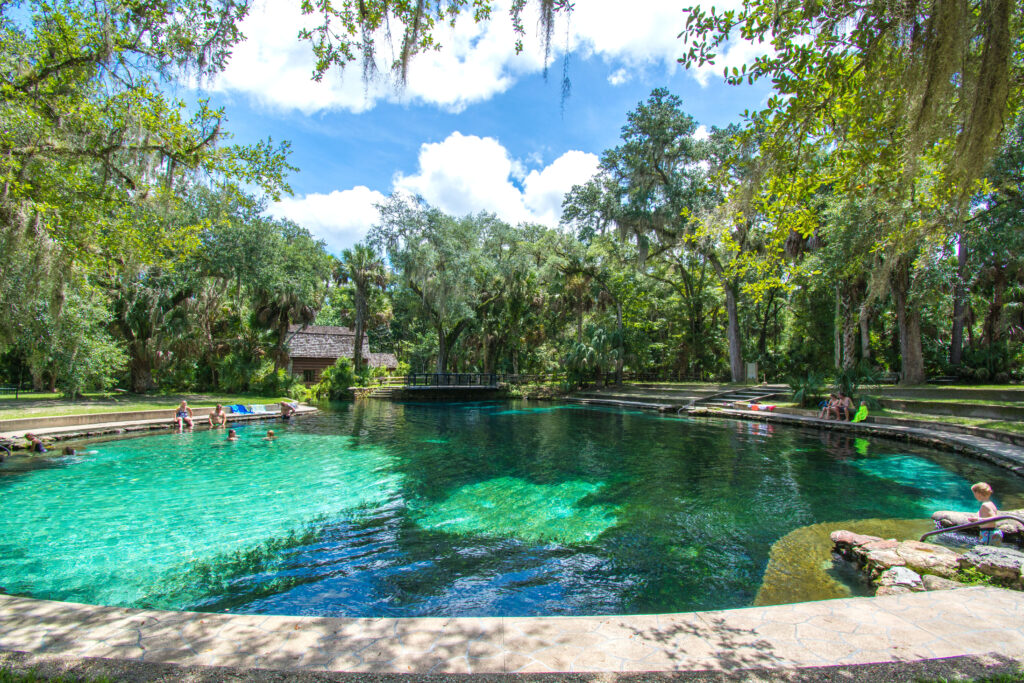 Ocala, known as Florida's horse country, charms with its unique rolling landscapes and farms. These farms breed champion Arabians, offering an idyllic respite from the typical Florida beach scene. The Equestrian Hotel lies at the heart of this equine paradise, serving as a luxurious base for your getaway . It offers exceptional amenities such as a spa, horse arenas, and a heated pool. Whether you're an avid equestrian or admire nature's beauty, Ocala's charm and tranquility provide a picturesque and rejuvenating retreat.
8. Naples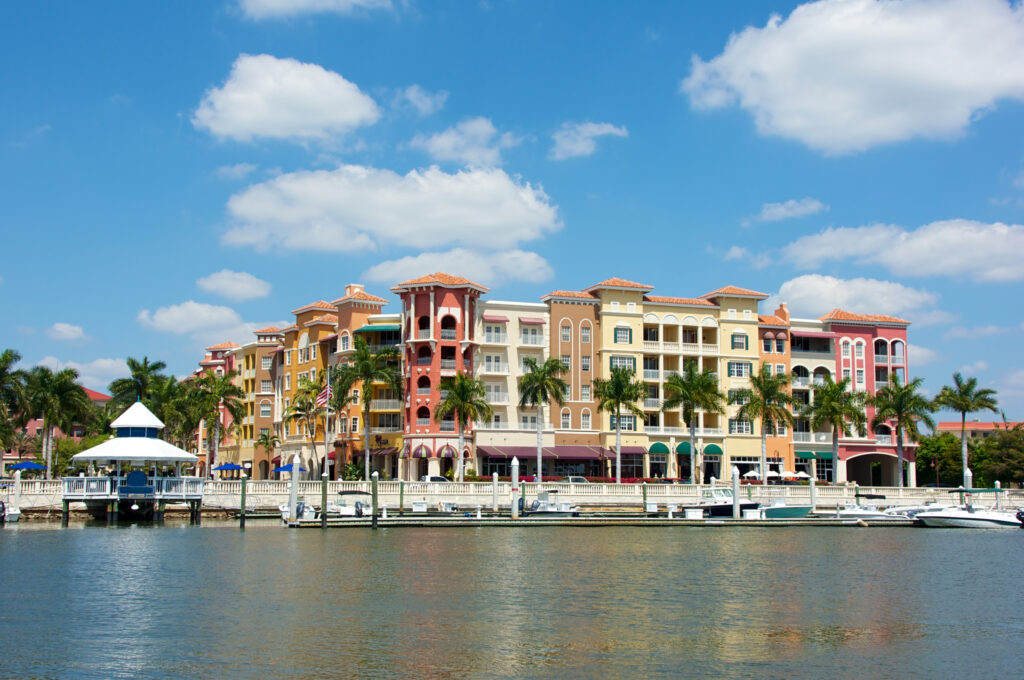 Naples truly is a gem of Florida, offering an enchanting mix of glorious Gulf of Mexico sands, luxury shopping, and fabulous dining. This sunny sanctuary is renowned for its relaxed vibe and abundant natural beauty. Opt for a calming stay at the Edgewater Beach Hotel or LaPlaya Beach & Golf Resort. These stellar accommodations ensure a lavish retreat from bustling city life. Naples' prime location also makes it a perfect launching point for exhilarating day trips to nearby Everglades National Park, offering adventurous exploration opportunities amidst your tranquil retreat. Thus, a weekend in Naples blends luxury, tranquility, and adventure to create an unforgettable getaway.
9. Anna Maria Island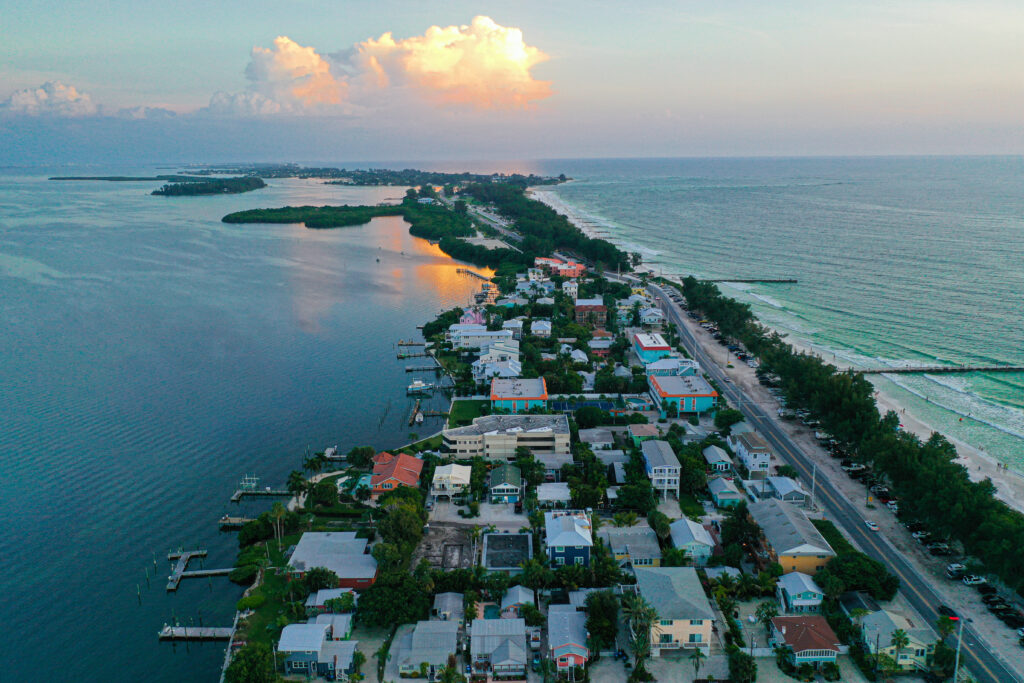 Venture south of Tampa and uncover the serene charm of Anna Maria Island. This picturesque retreat boasts quaint houses painted in Easter egg hues and long, powdery, unspoiled beaches. Its tranquil atmosphere is enticingly devoid of chain restaurants or mass resorts. It's a destination that feels untouched by time, offering an authentic Old Florida feel that appeals to travelers looking for a peaceful, relaxed getaway. Furthermore, the island encourages exploration — perhaps on a rented Surrey bike or a golf cart — for unforgettable experiences. In fact, this small paradise is the embodiment of Florida's inherent beauty and charm.
10. Sarasota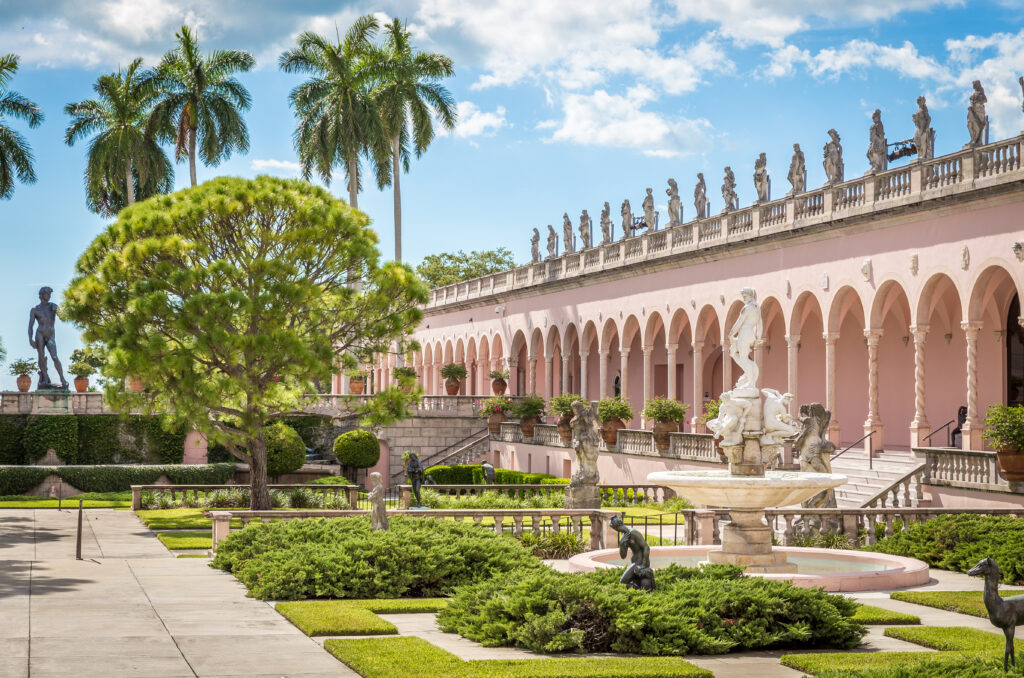 Where Art Meets Beach Bliss, immerse yourself in the vibrant arts scene at the renowned John and Mable Ringling Museum of Art, featuring masterpieces worldwide. Afterward, savor the culinary delights and indulge in a leisurely shopping experience at St. Armand's Circle, a charming European-style enclave. Longboat Key offers a true paradise for beach lovers. Here, you can bask in the sun and feel the soft sand beneath your toes on its picturesque shores. Further south, Sarasota, with its pristine beaches and turquoise waters, presents the perfect blend of cultural enrichment and seaside relaxation. All in all these elements make Sarasota an ideal weekend getaway.
11. Orlando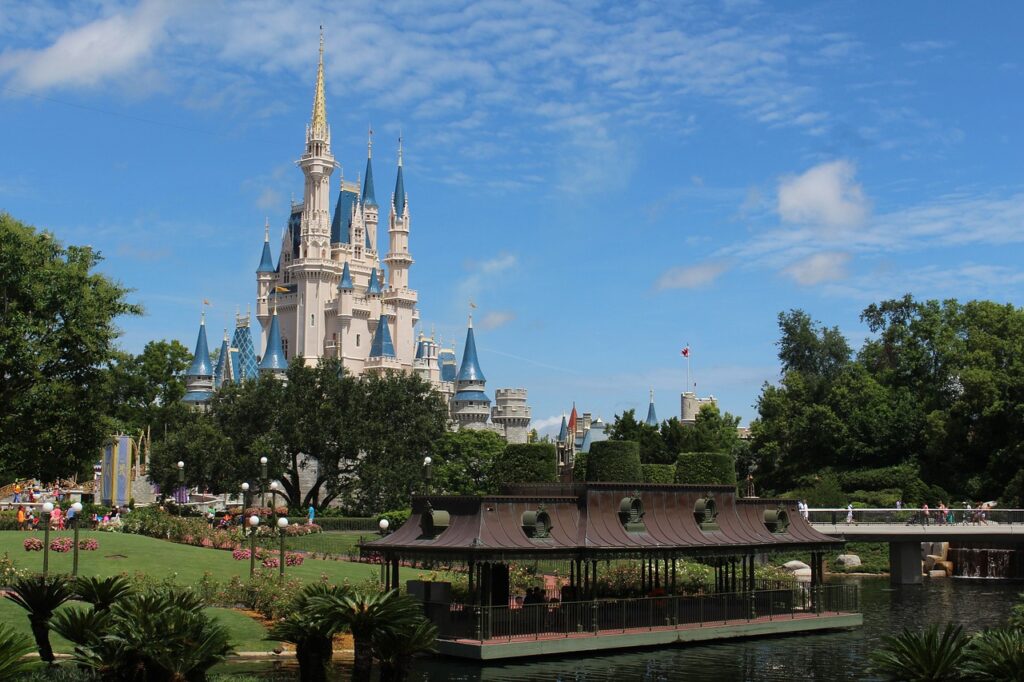 Orlando, the enchanting city in Central Florida, beckons with its world-famous theme parks and vibrant culinary landscape. Immerse yourself in the magic of Walt Disney World and Universal Orlando. This is where thrilling rides and beloved characters come to life. Delight in the culinary delights offered by award-winning restaurants, food halls, and food trucks that showcase the city's diverse flavors.
For a unique and offbeat wellness experience, consider visiting Orlando's first Beer Spa. Here, you can indulge in rejuvenating beer-infused treatments and unwind in luxurious beer baths. Additionally, embrace Orlando's playful and eclectic spirit as you discover the city's dynamic blend of enchantment, flavor, and wellness.
12. The Space Coast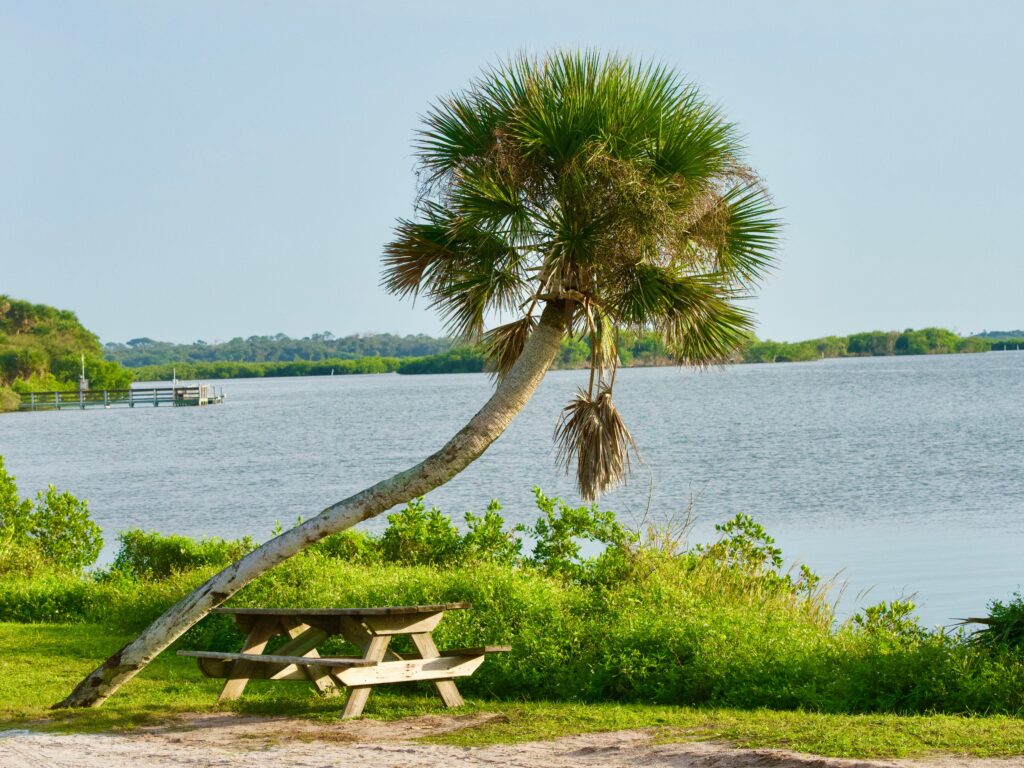 Delight in the rare opportunity to witness majestic sea turtles laying eggs on guided evening tours along Canaveral National Seashore. Immerse yourself in the wonder of space exploration at the Visitor Complex, where you can witness historic rocket launches and delve into the fascinating history of space travel. Afterward, soak up the sun and let the soothing sound of waves on Cocoa Beach and Melbourne Beach wash away your cares. Moreover, the Space Coast offers the perfect blend of adventure and relaxation for an unforgettable weekend getaway.
13. Islamorada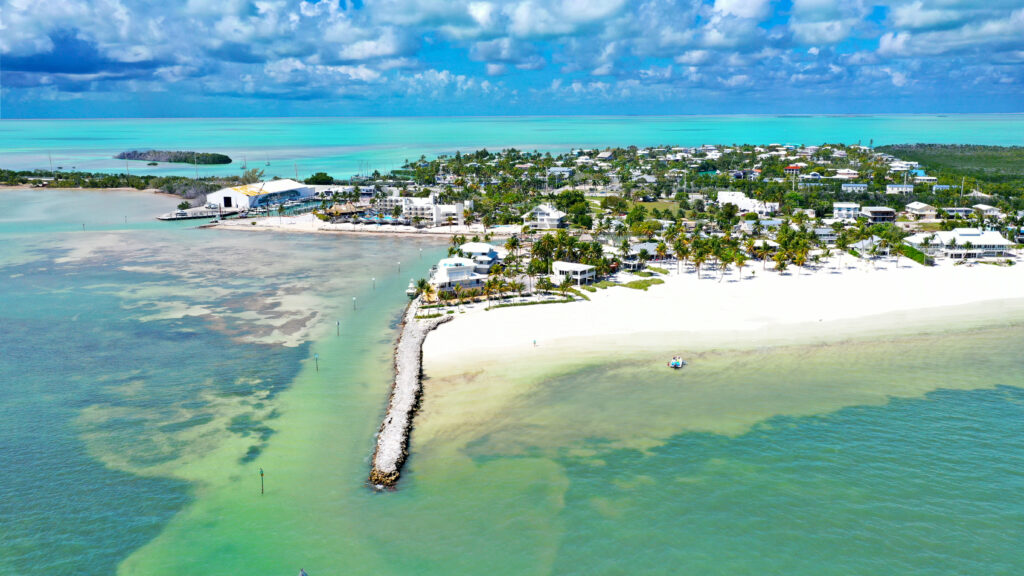 Your Caribbean Escape Just Minutes from Miami. Immerse yourself in vibrant coral reefs, enjoy exciting offshore game fishing, and unwind at Hawks Cay Resort in the neighboring Marathon. With its crystal-clear turquoise waters and tropical ambiance, Islamorada transports you to a Caribbean paradise without needing a long flight.
Explore vibrant coral reefs while snorkeling or embark on thrilling deep-sea fishing adventures for an unforgettable underwater experience. After a day of exploration, retreat to the luxurious Hawks Cay Resort, where you can indulge in world-class amenities and bask in the tranquility of this captivating island oasis
14. Sebring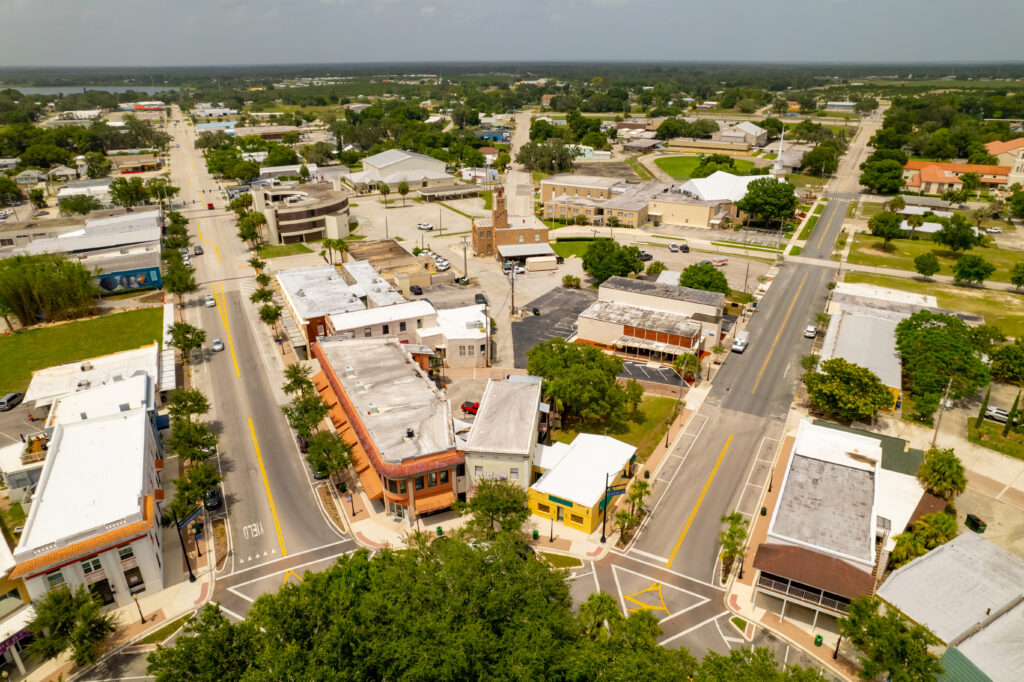 A Tranquil Retreat with Rich History and Natural Beauty. Immerse yourself in the historic charm of Sebring, explore nature trails at Highlands Hammock State Park, and embark on an exhilarating airboat ride at Arbuckle Creek. Indulge in a unique wine-tasting experience at Secret Gardens Winery, where you can savor the flavors of locally produced wines. Whether seeking outdoor adventures or a peaceful escape, Sebring has it all. Discover the hidden gems of this Central Florida gem, located just two hours south of Orlando, and create unforgettable memories in a serene and captivating setting.
15. Destin-Fort Walton Beach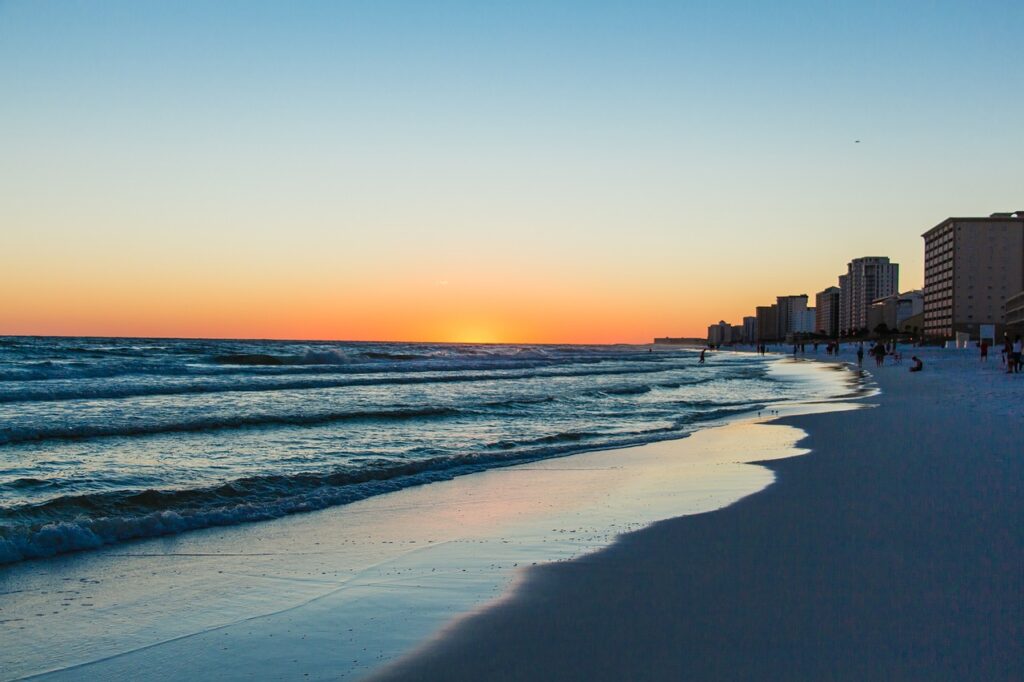 Nestled along the stunning Gulf of Mexico, the Destin-Fort Walton Beach area beckons with its pristine beaches and crystal-clear waters. Dive into an underwater wonderland as you snorkel among the artificial shipwrecks dotting the Florida Panhandle Shipwreck Trail, or embark on a picturesque cycling adventure along the Blackwater Heritage State Trail. Whether you seek exhilarating aquatic explorations or serene nature encounters, this idyllic destination promises an unforgettable weekend getaway. Let the allure of white sands and shimmering waves captivate your senses as you create cherished memories in this coastal paradise.
16. Panama City Beach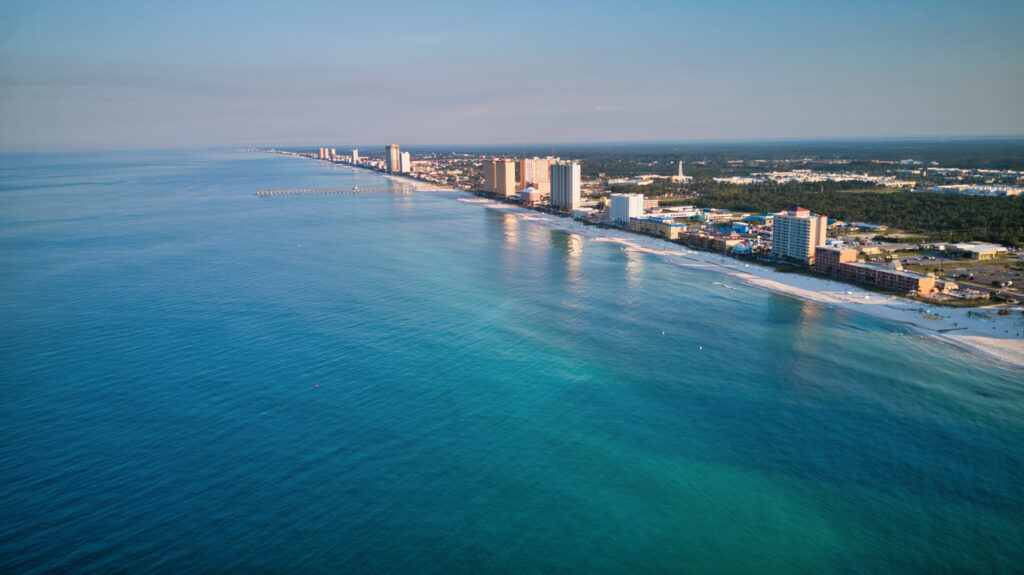 Panama City Beach, renowned as a popular spring break destination, holds allure beyond the bustling crowds. Additionally, embrace the tranquility of this coastal gem, where stunning beaches stretch endlessly along the emerald-hued Gulf of Mexico. Bask in the sun's warm embrace, immerse yourself in refreshing waters, or unwind on the soft sands. Furthermore, a visit to St. Andrews State Park is a must for nature enthusiasts. Explore its diverse ecosystems and embark on birding adventures amidst the park's lush habitats. Whether seeking relaxation or nature's embrace, Panama City Beach promises a year-round escape that rejuvenates body and soul.
17. Cedar Key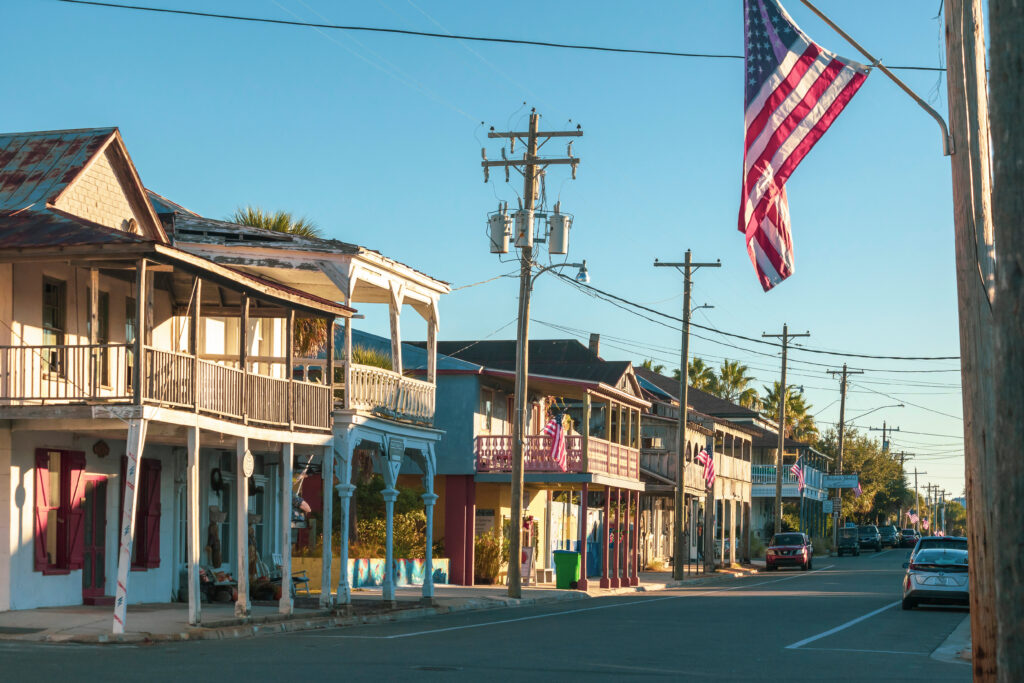 Escape to the enchanting Gulf Coast hamlet of Cedar Key, where time seems to stand still, and the spirit of Old Florida thrives. Immerse yourself in the town's rich history and captivating coastal ambiance as you stroll its charming streets. Indulge in the freshest seafood delicacies, renowned as some of the finest in the state. Cedar Key promises a culinary adventure that will satisfy even the most discerning palate, from succulent oysters to delicious clams. Discover hidden treasures as you explore the area's picturesque nature trails and bask in the serenity of this idyllic seaside retreat. Let Cedar Key transport you to a bygone era, where simplicity and natural beauty converge to create an unforgettable weekend escape.
18. The Palm Beaches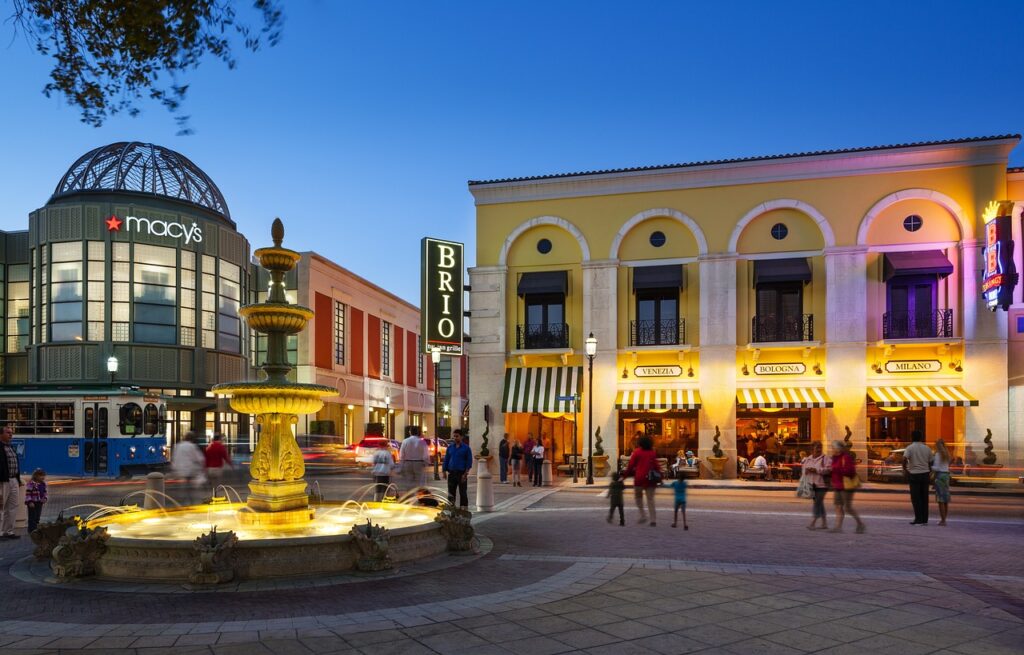 Journey to The Palm Beaches, where a captivating blend of culture and coastal allure awaits. Immerse yourself in the vibrant downtown of West Palm Beach, where art enthusiasts can revel in the masterpieces at the renowned Norton Museum of Art. Delve into the captivating Japanese gardens and exhibits at the Morikami Museum, a serene oasis of tranquility. Furthermore, from the pulsating energy of West Palm Beach's streets to the laid-back surf town scene in Delray Beach, this enchanting region offers an array of experiences that will captivate you. Explore the thriving art scene, indulge in delectable cuisine, and soak up the sun on pristine beaches—the Palm Beaches beckon, promising an unforgettable weekend getaway for culture enthusiasts and beach lovers alike.
19. Jacksonville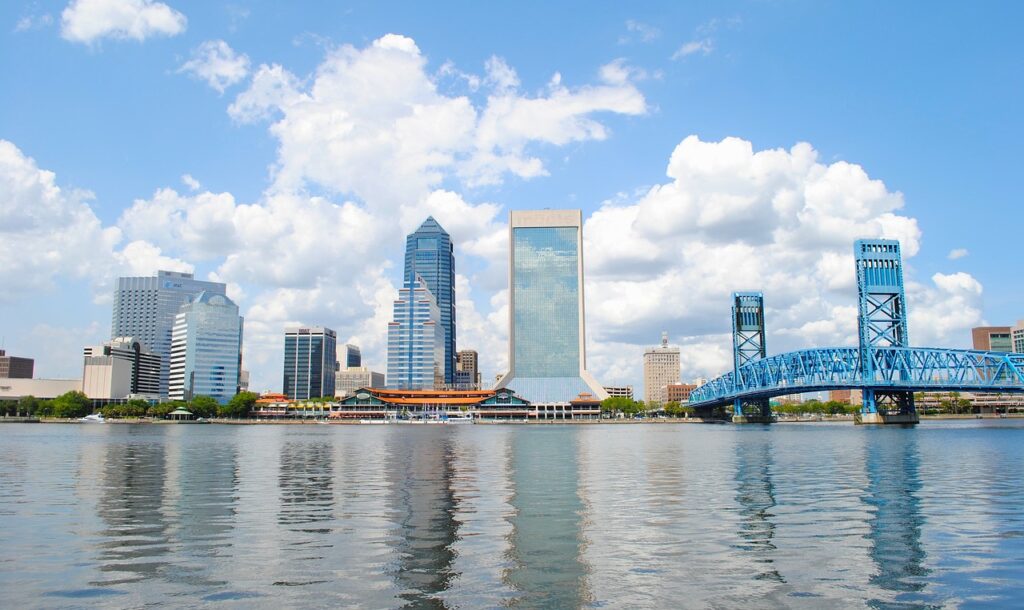 Jacksonville strikes the perfect balance between the allure of beautiful beaches and the dynamic atmosphere of its downtown neighborhoods. Explore the city's vibrant cultural scene, indulge in delectable dining experiences, and stroll through the charming streets that exude a lively ambiance. When seeking a coastal retreat, Jacksonville's pristine beaches offer a tranquil escape, where you can bask in the sun, swim in the refreshing waters, or unwind in the serenity of the shoreline. Don't miss the opportunity to visit the picturesque Florida fishing village of Mayport, known for its charming character and fresh seafood offerings.
20. St. Augustine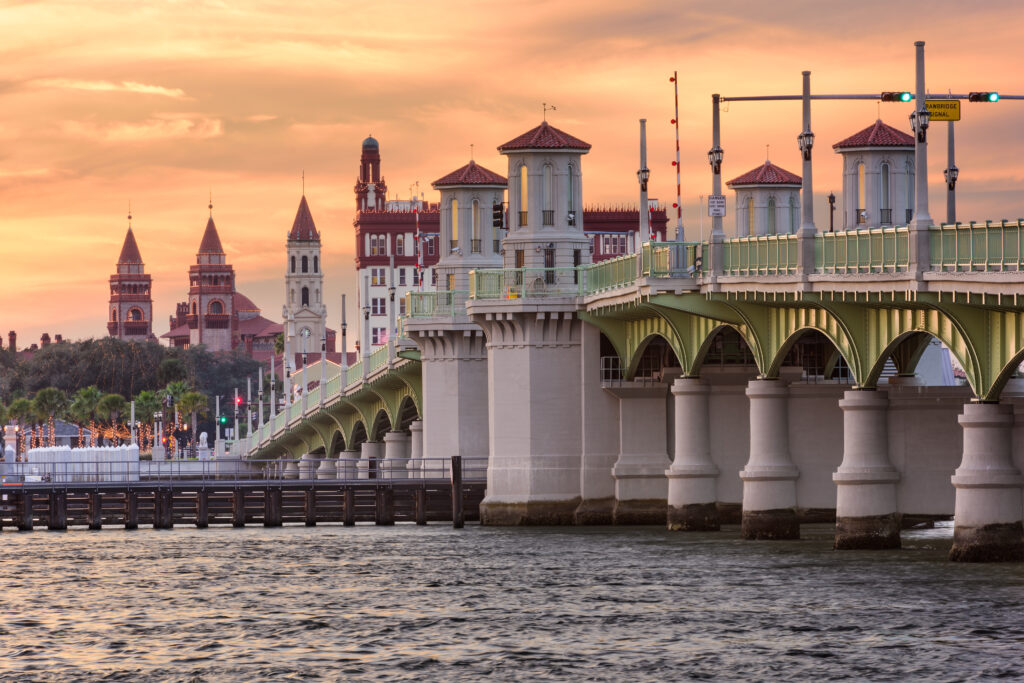 Immerse yourself in the enchanting ambiance of St. Augustine, a city where history comes alive, and adventure awaits at every corner. Stroll through the charming, compact downtown area, lined with cobblestone streets and historic buildings that transport you back in time. Discover the magnificent Castillo de San Marcos, a 17th-century fortress guarding the coast, and delve into the tales of its storied past. When the sun beckons, head to the miles of golden beaches, perfect for beginners looking to catch their first waves. Experience the best of both worlds in St. Augustine, where history and fun intertwine to create an unforgettable weekend getaway.
21. Key West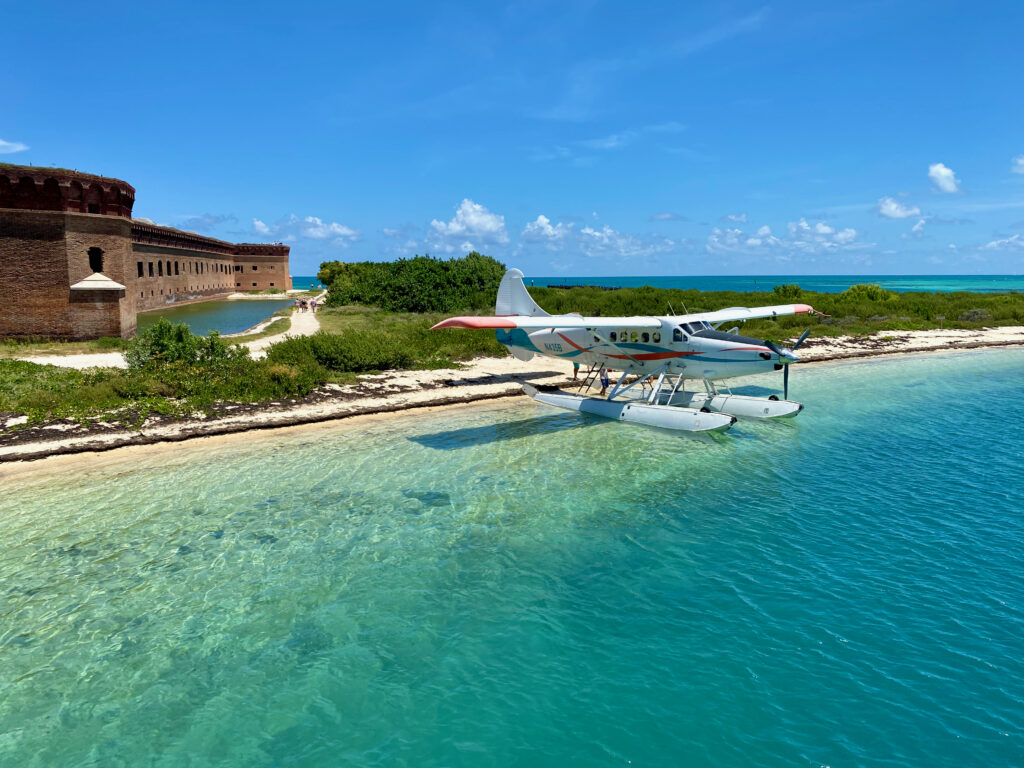 Key West, the southernmost point of the continental United States, captivates visitors with its vibrant atmosphere and unique charm. Key West, the southernmost point of the continental United States, captivates visitors with its vibrant atmosphere and unique charm. Step back in time as you explore historical landmarks, like The Hemingway Home & Museum, where the legendary writer once resided. Indulge in the captivating performances of Key West-style cabaret at La Te Da, where music, dance, and entertainment transport you to another era. For an unparalleled experience, treat yourself to a stay at Sunset Key Cottages, a secluded oasis on a private island where relaxation and serenity await. After all, Key West promises a weekend getaway that lingers in your heart and memories long after you leave its enchanting shores.
22. Mt. Dora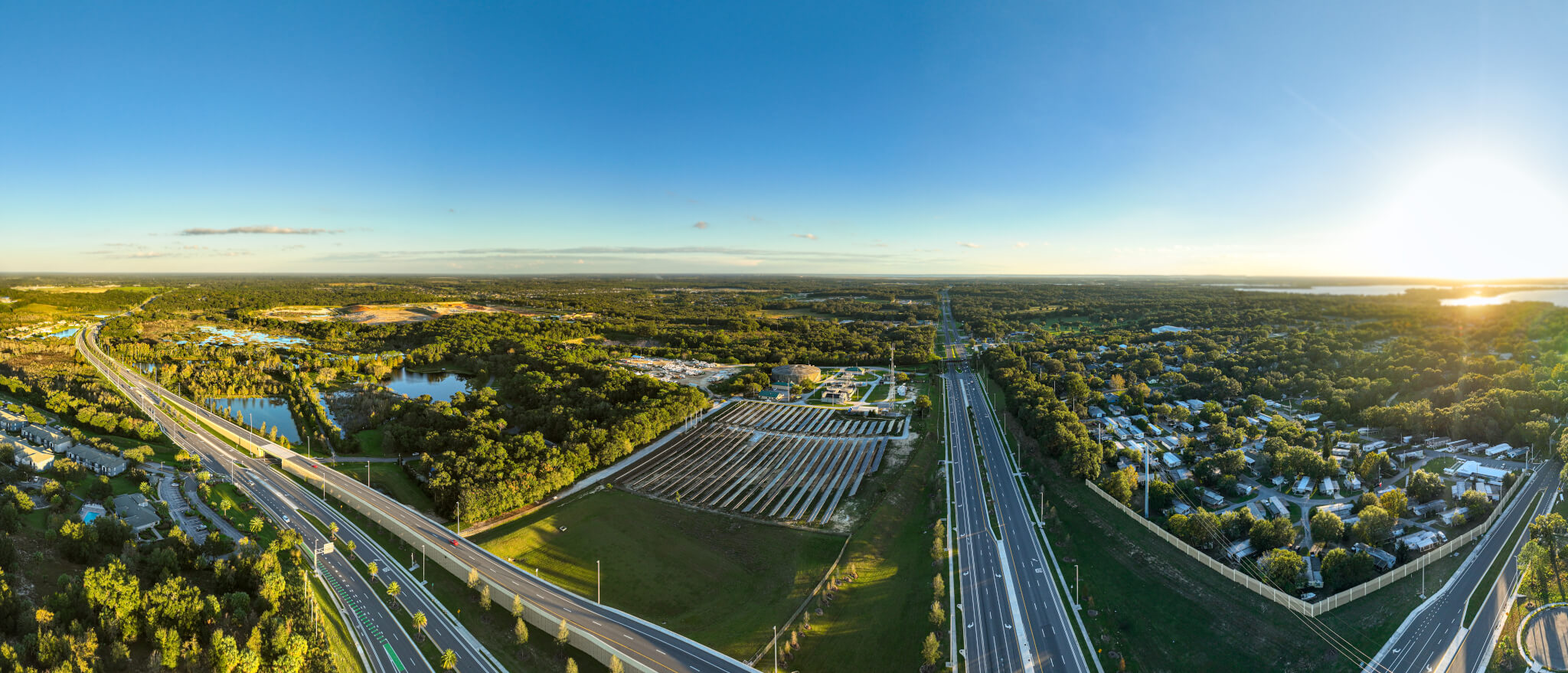 Nestled in the heart of Central Florida's Lake County, Mt. Dora is a hidden gem that offers a delightful blend of experiences. Antique enthusiasts will be enchanted by the charming shops and flea markets, where unique treasures await discovery. For a truly exhilarating adventure, take to the skies on seaplane tours and marvel at the breathtaking vistas of the picturesque lakes and landscapes below. And don't miss the opportunity to relish the region's flavors by participating in local citrus picking, savoring the juicy delights of freshly harvested fruits. Immerse yourself in the small-town charm, rich history, and natural beauty of Mt. Dora, creating memories that will last a lifetime.
23. Fort Pierce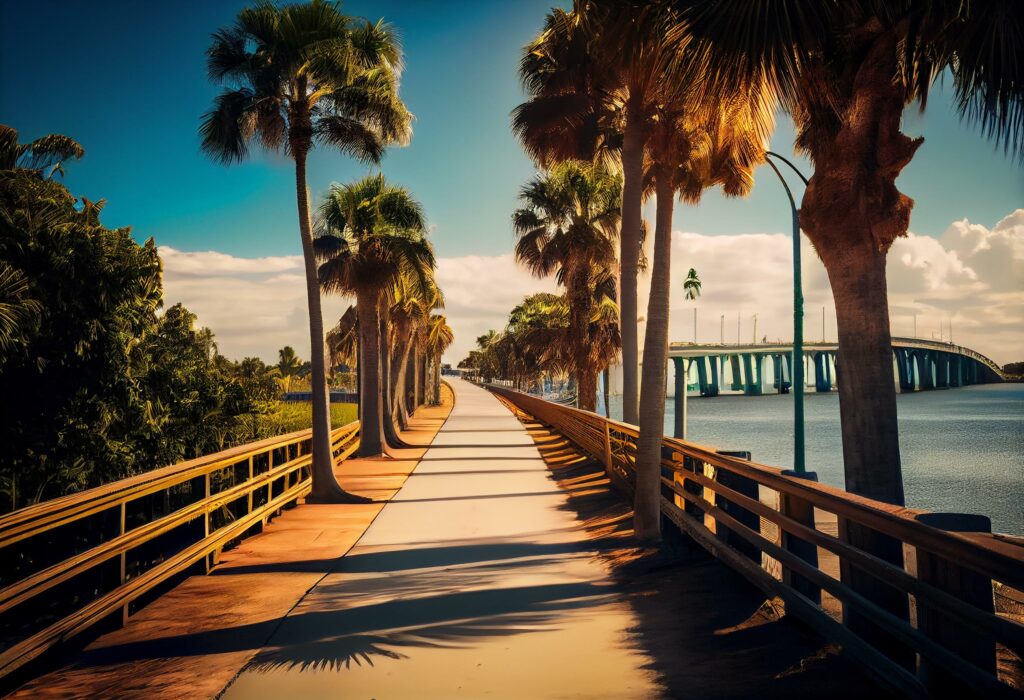 Home to one of Florida's best weekend farmers markets, Fort Pierce is a hidden gem that captivates visitors with its unique blend of natural wonders and culinary delights. Immerse yourself in the vibrant ambiance of one of Florida's best weekend farmers markets, where you can sample farm-fresh produce, delectable treats, and local artisanal crafts. Dive into an enchanting world of marine marvels at the Manatee Observation and Education Center, where you can witness these gentle giants in their natural habitat. Complete your Fort Pierce experience by indulging in the art of craft brewing at Sailfish Brewing Company, where flavors come alive in every sip. Then, uncover the charm of Fort Pierce, where nature's bounties and culinary treasures await.
24. Hutchinson Island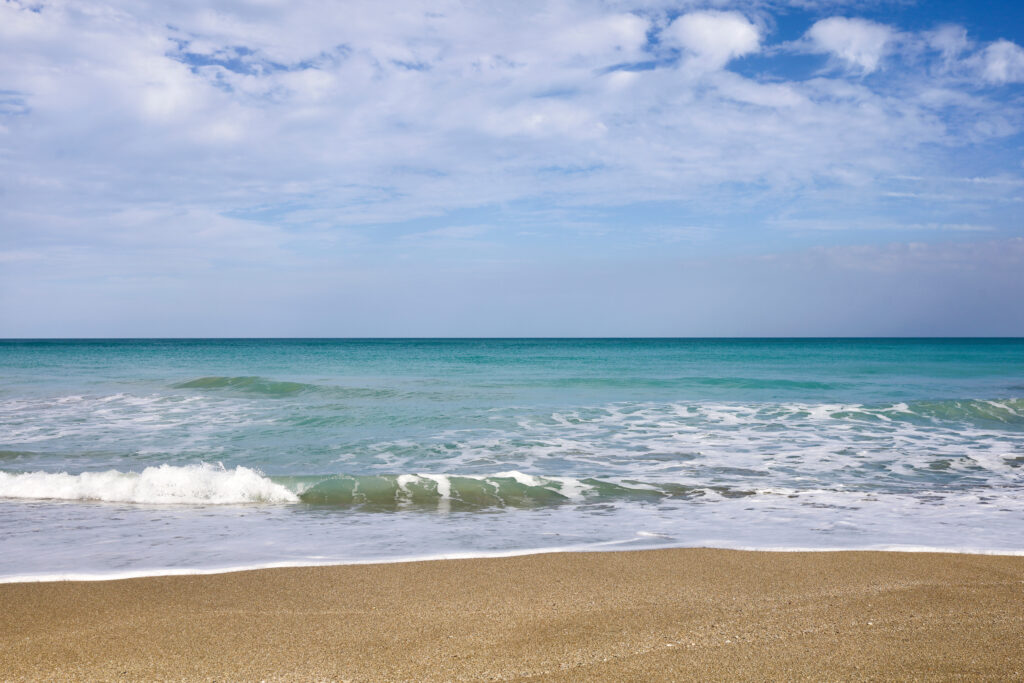 Tucked away on South Hutchinson Island, a hidden paradise awaits those seeking tranquility and the allure of unspoiled nature. Here, you'll discover breathtaking and uncrowded beaches that are a haven for kite surfers and sun enthusiasts. But the true gem lies within the remarkable Blowing Rocks Preserve, where a wonderful limestone beach captivates visitors. Witness the awe-inspiring sight of rare sea turtles coming ashore to nest, creating a spectacle of wonder and conservation. Embrace South Hutchinson Island's serenity and natural beauty as you indulge in the ultimate coastal escape, leaving footprints only in the sands of bliss.
Whether you are a beach lover, a foodie, an art enthusiast, or a nature lover, Florida offers a perfect weekend getaway destination to suit everyone's preferences. Start planning your next Sunshine State escape and experience a slice of paradise.