Our planet is dotted with countless breathtaking islands. From the rustic charm of Martha's Vineyard to the crystal-clear waters of Bora Bora, an island paradise awaits every kind of traveler. Each island, with its unique landscape and culture, has something different to offer. Whether it's the ancient ruins on Mediterranean islands, the vibrant ecosystems of the Galápagos, or the tranquil beaches of the Maldives, the experiences are as varied as they are unforgettable. This article showcases 21 of the most beautiful islands around the world that are bound to enchant you. Discover secluded beaches, taste exotic cuisines, or bask in the sheer beauty of these spectacular destinations.
Martha's Vineyard, USA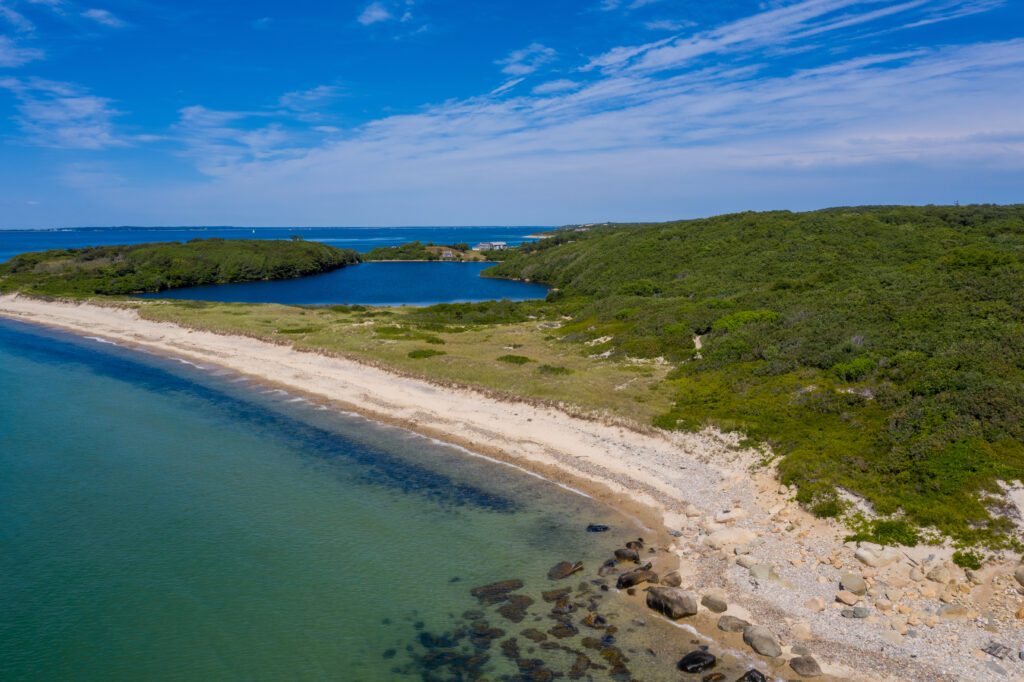 Martha's Vineyard presents a blend of sophisticated culture and laid-back vibes. It's where you can bike around, savoring the sight of Victorian-era homes, or spend lazy afternoons picnicking on its beautiful beaches. Explore Edgartown's historical charm, take the ferry to Chappaquiddick Island, or visit the famous Aquinnah Cliffs for a scenic view.
Bora Bora, French Polynesia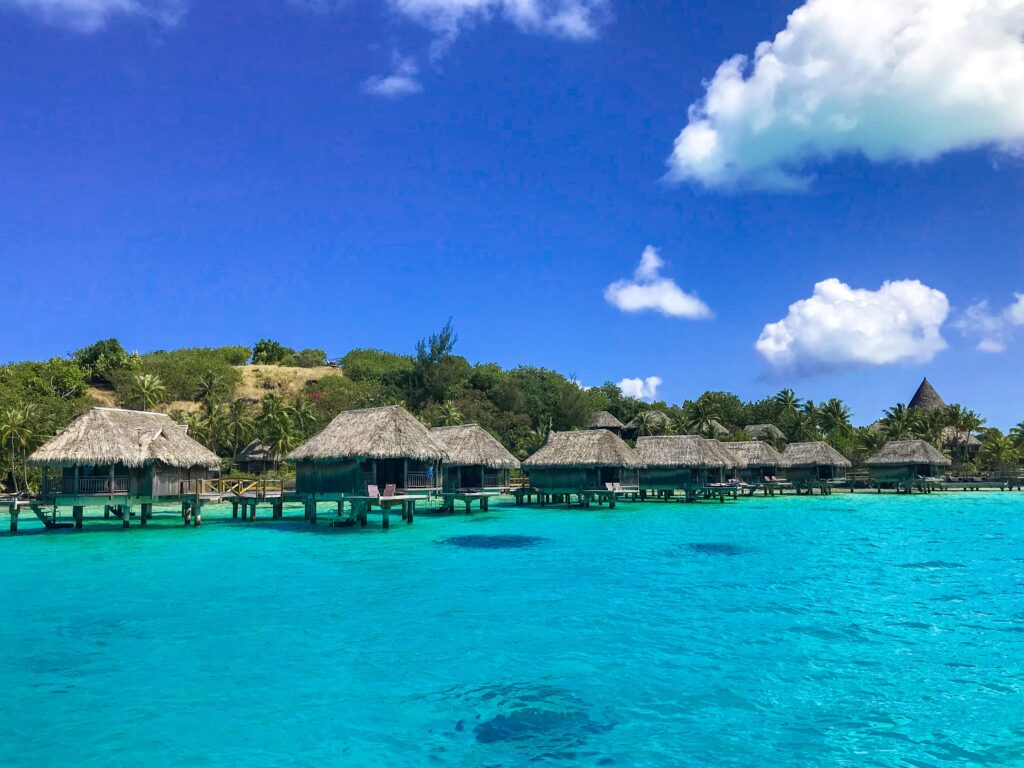 In Bora Bora, tropical dreams become a reality. Coral reefs teeming with marine life encircle the island, making it an excellent spot for snorkeling. Enjoy romantic walks along the white sand beaches, rejuvenate at high-end spas, or dine at restaurants over the water. The towering Mount Otemanu provides a dramatic backdrop that further enhances this island's allure.
Santorini, Greece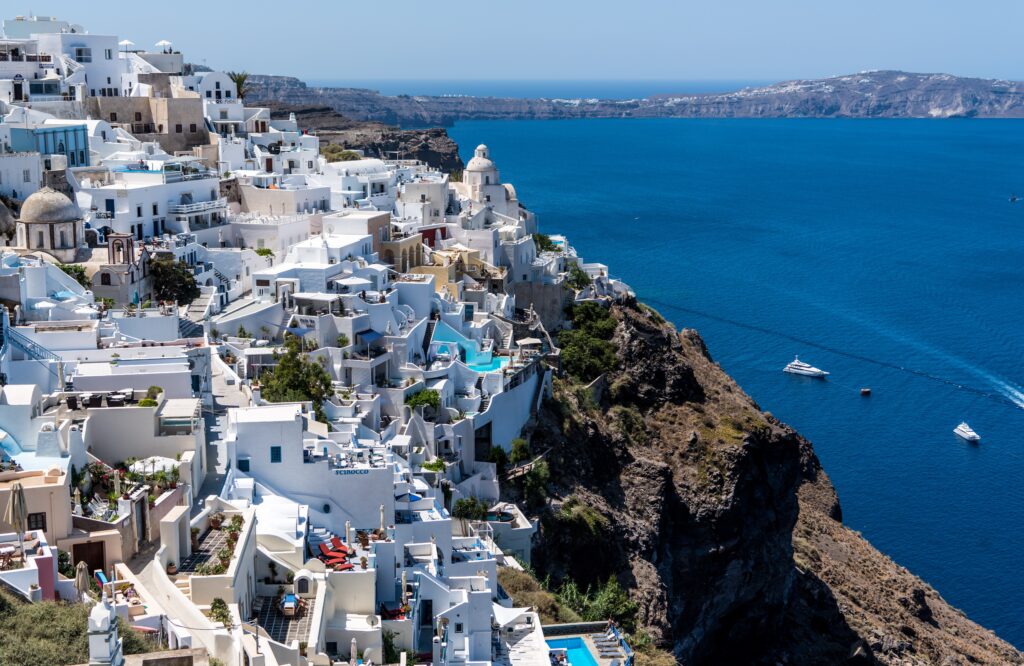 Santorini is a true gem in the Aegean Sea. Meander through the winding streets of Oia and Fira, packed with chic boutiques and delicious tavernas. Visit the Archaeological Museum or explore the ancient city of Akrotiri. However, nothing beats watching the setting sun paint the sky and sea in hues of gold from Santorini's famous caldera.
Bali, Indonesia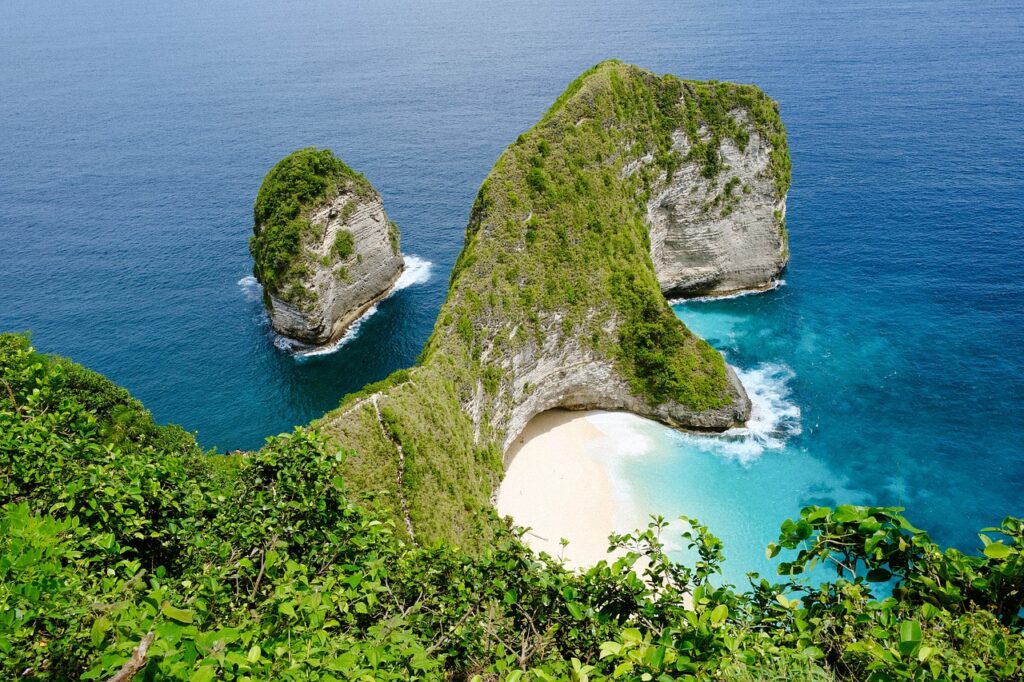 Bali is a mesmerizing blend of spiritual and natural beauty. Explore Ubud's Sacred Monkey Forest or visit Pura Besakih, Bali's largest and most sacred temple. For adventure lovers, a trek up Mount Batur at sunrise offers spectacular panoramic views. After all, you'll want to unwind at Seminyak or Canggu with their hip cafes and bars.
Maui, Hawaii, USA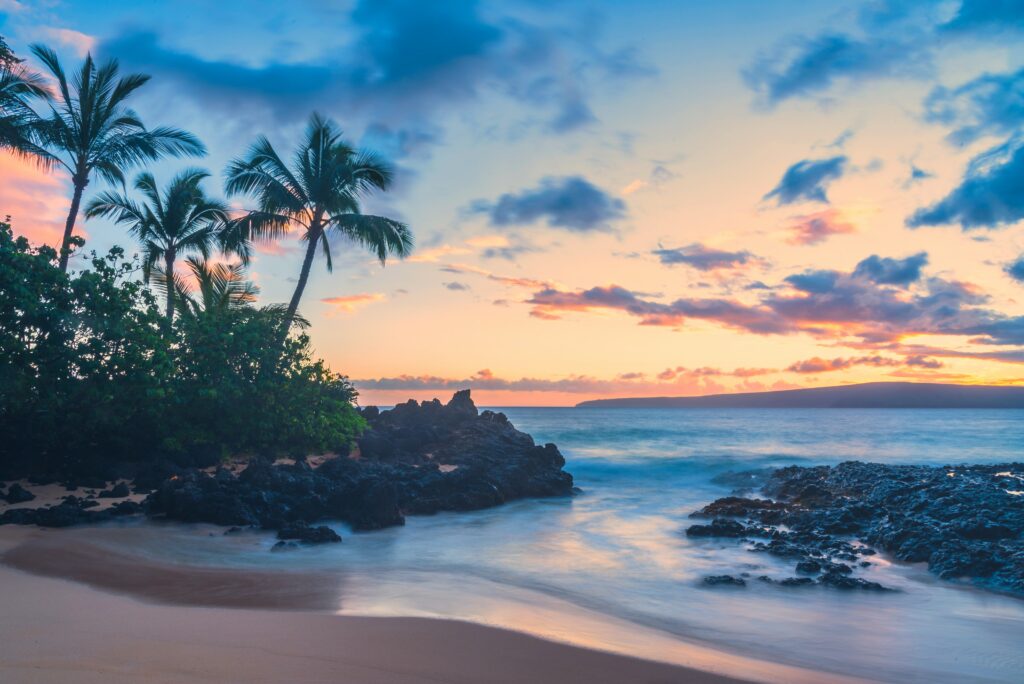 Maui combines the best of adventure and relaxation. Visit Lahaina, a historic whaling town now brimming with shops, restaurants, and art galleries. The Road to Hana offers a scenic drive with breathtaking waterfalls and rainforests. Don't miss the opportunity to snorkel at Molokini Crater, where you'll encounter vibrant coral and diverse marine life.
Phuket, Thailand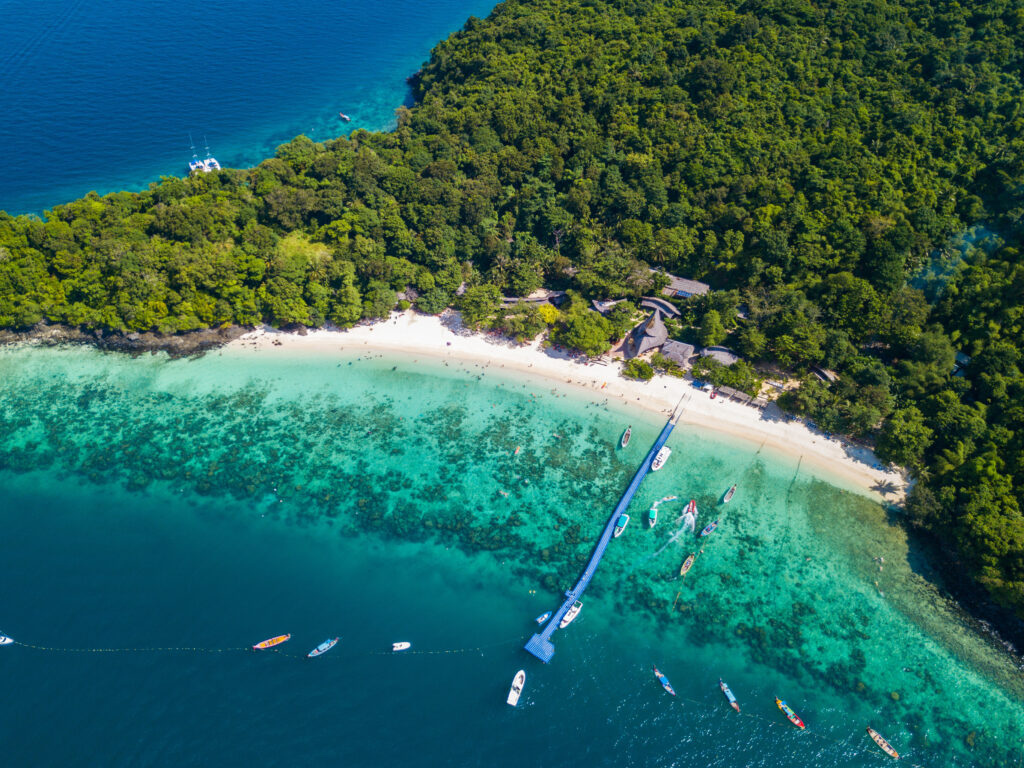 Phuket is an island of contrasts. Party till dawn at Patong Beach or seek tranquility at lesser-known beaches like Mai Khao and Nai Harn. Visit the iconic Big Buddha or the historic Old Phuket Town with its well-preserved shophouses and colonial mansions. Phuket is also the gateway to the stunning Phi Phi Islands and Similan Islands.
Fiji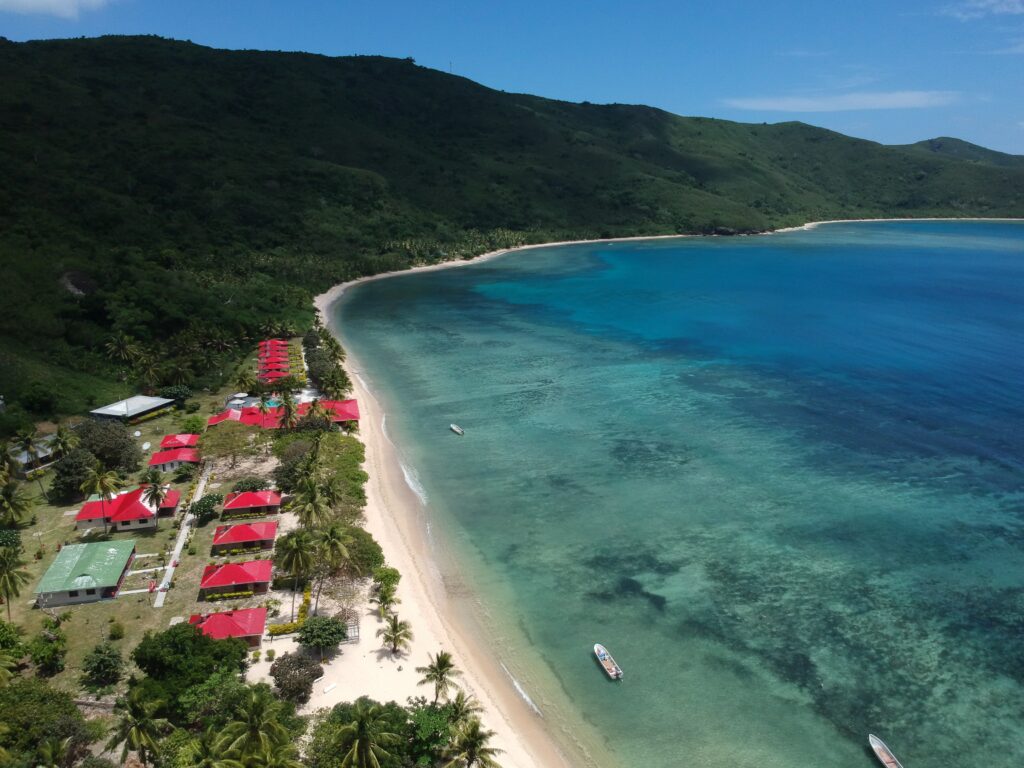 Fiji is a true South Pacific paradise. Luxuriate in a traditional Fijian Bure, hike through the lush rainforests or explore traditional villages and interact with the warm Fijian people. It's a nature lover's paradise with countless dive sites, surf spots, and hiking trails. Also, don't miss a traditional Kava ceremony to taste Fijian culture.
Seychelles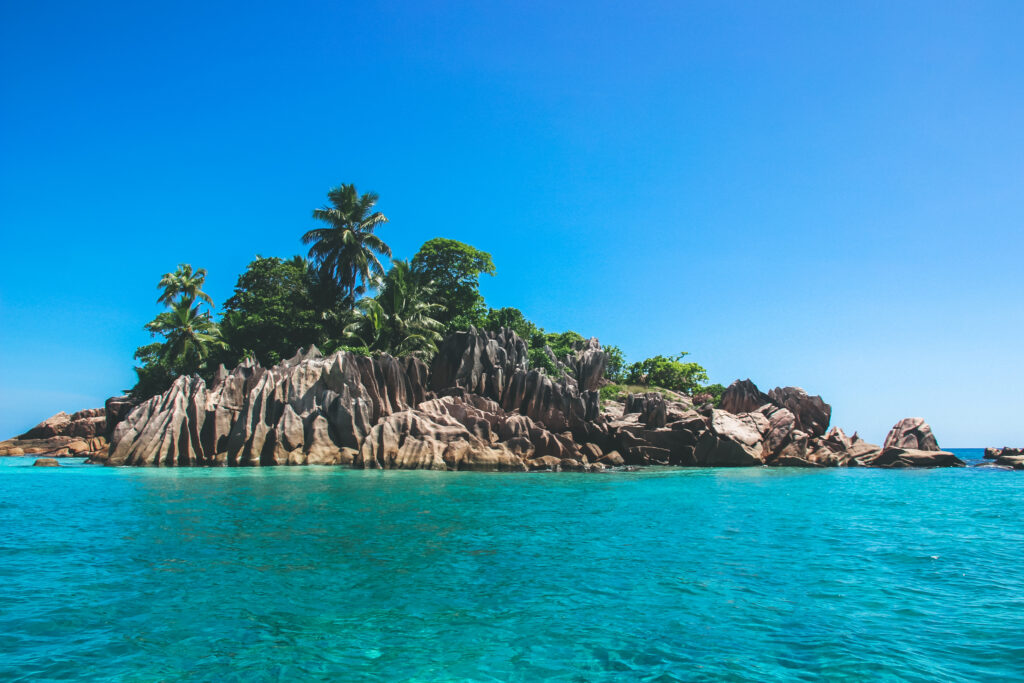 Seychelles is the epitome of luxury and seclusion. Hike the trails of Morne Seychellois National Park, or relax on stunning beaches like Anse Source d'Argent or Anse Lazio. Visit Vallée de Mai Nature Reserve, home to the rare Coco de Mer palms. Seychelles is also a bird watcher's paradise with many rare and endemic species.
Capri, Italy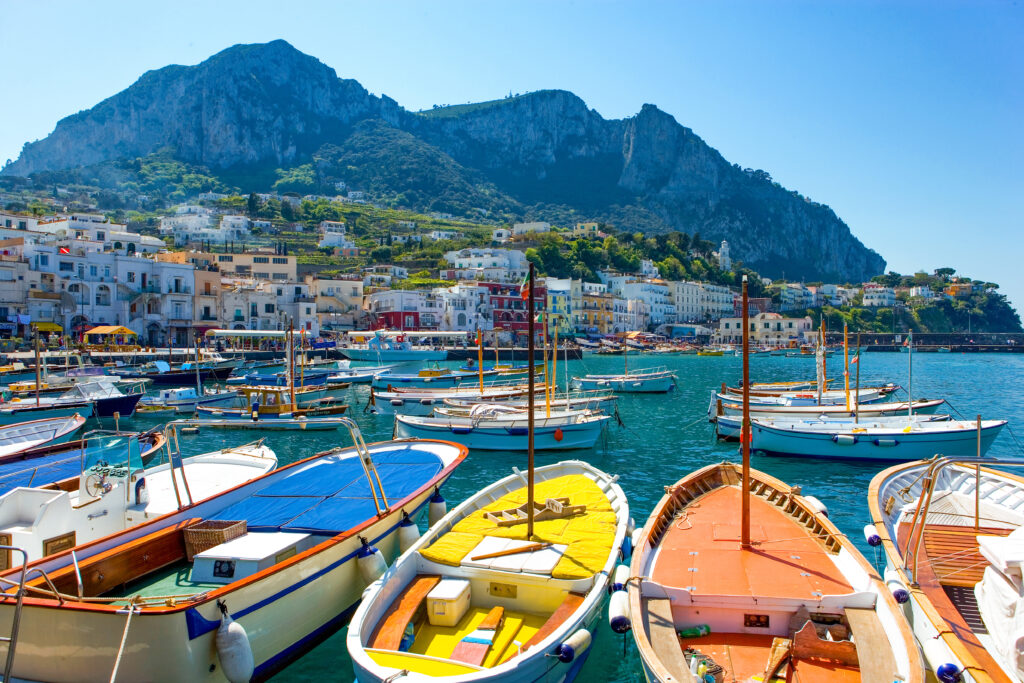 Capri, located in Italy's Bay of Naples, is famous for its rugged coastline, upscale hotels, and shopping. The Blue Grotto and the Gardens of Augustus are must-see attractions. This enchanting island has an irresistible charm with its designer boutiques, lemon groves, and rich history. Take a boat tour around the island, and try Capri's famous Limoncello as you watch the sunset.
Maldives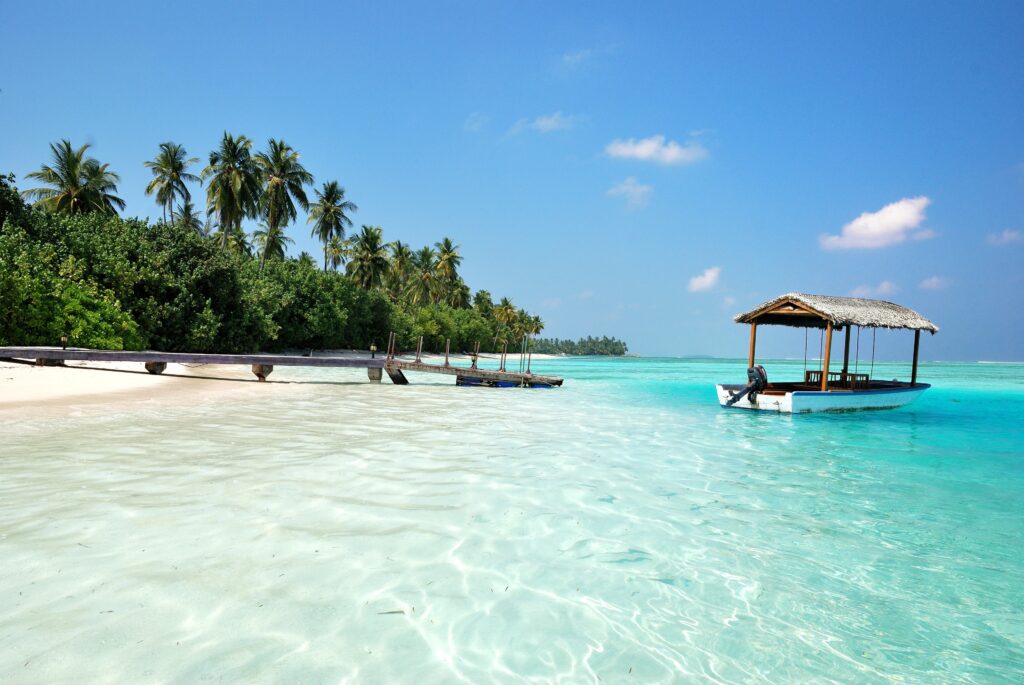 With its endless turquoise waters, the Maldives is the epitome of tropical luxury. Dive amongst the vibrant coral reefs, try your hand at water sports, or relax on the pristine beaches. For a unique experience, visit the glowing beach on Vaadhoo Island, where bioluminescent plankton creates a starry effect on the shore at night.
Whitsunday Islands, Australia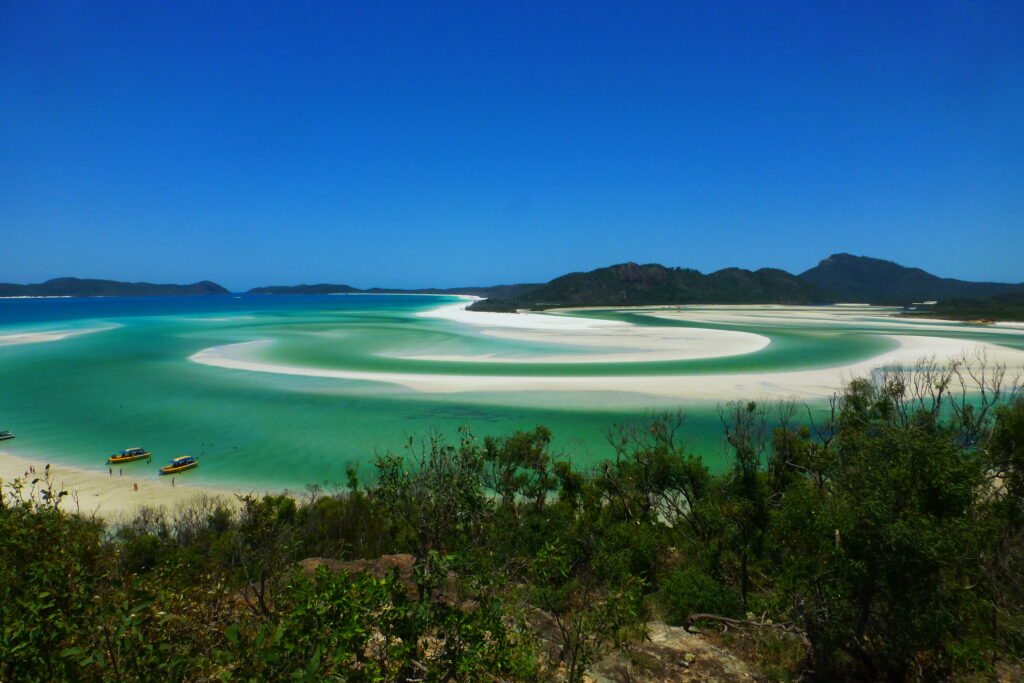 Sail across the turquoise waters of the Whitsunday Islands, taking in views of the lush rainforest and powder-white beaches. Whitehaven Beach is often touted as one of the most beautiful beaches in the world. The underwater world is equally stunning, with the surrounding Great Barrier Reef offering superb snorkeling and diving opportunities.
Galápagos Islands, Ecuador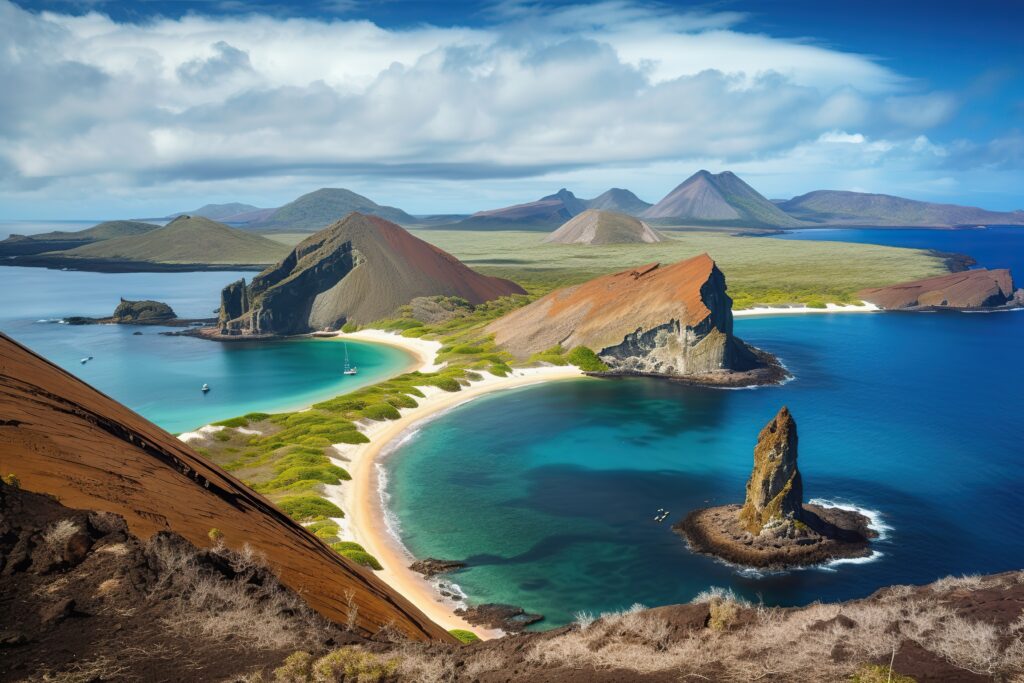 The Galápagos is an archipelago where you can experience nature at its most primal. Charles Darwin's laboratory of evolution, the islands are home to an incredible array of wildlife found nowhere else on Earth. With active volcanoes, stunning beaches, and unique flora, it's a destination that appeals to both scientists and curious travelers.
Ambergris Caye, Belize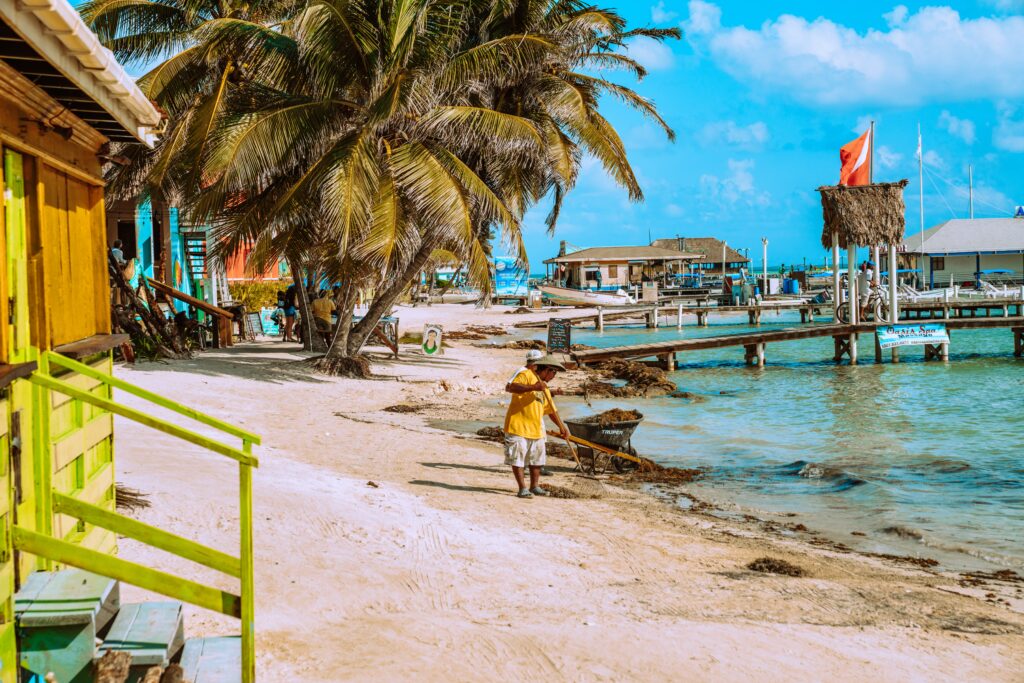 Ambergris Caye is a Caribbean treasure. Beyond the spectacular Belize Barrier Reef, explore ancient Mayan ruins or venture into the jungle for an adventure tour. Hol Chan Marine Reserve is another highlight, teeming with colorful marine life. San Pedro Town offers a vibrant nightlife, great restaurants, and a glimpse into the island's culture.
Langkawi, Malaysia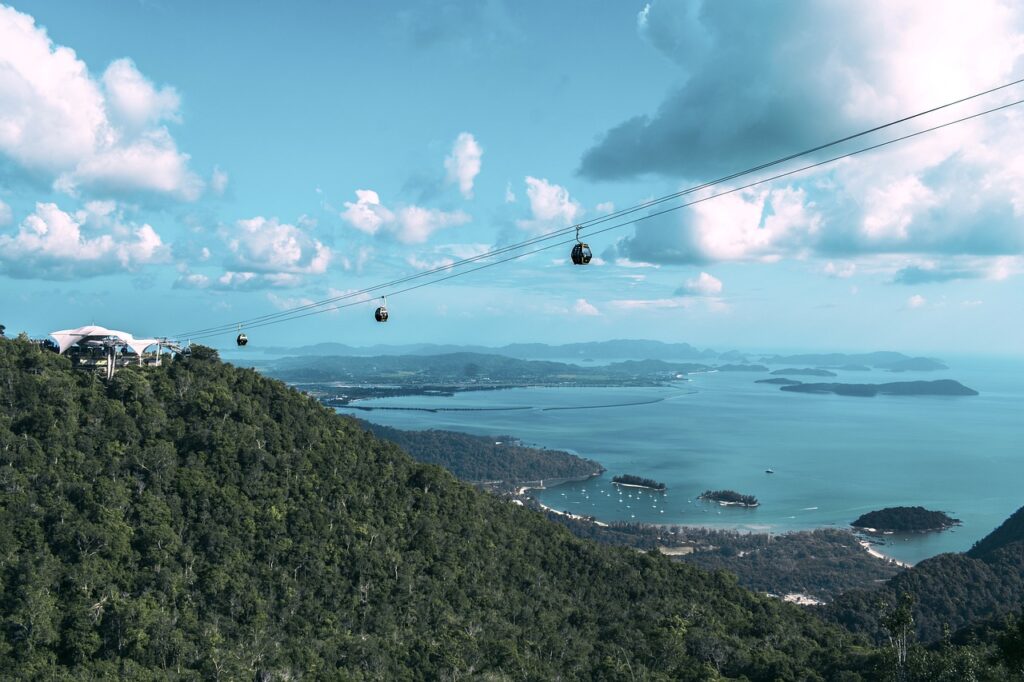 Langkawi is a harmonious blend of modernity and tradition. With a cable car ride up to Mount Mat Cincang, you can enjoy stunning views of the rainforests and islets. Its beaches are ideal for watersports. Discover the local legends at attractions such as the Lake of the Pregnant Maiden and visit the night markets for local cuisine.
Hvar, Croatia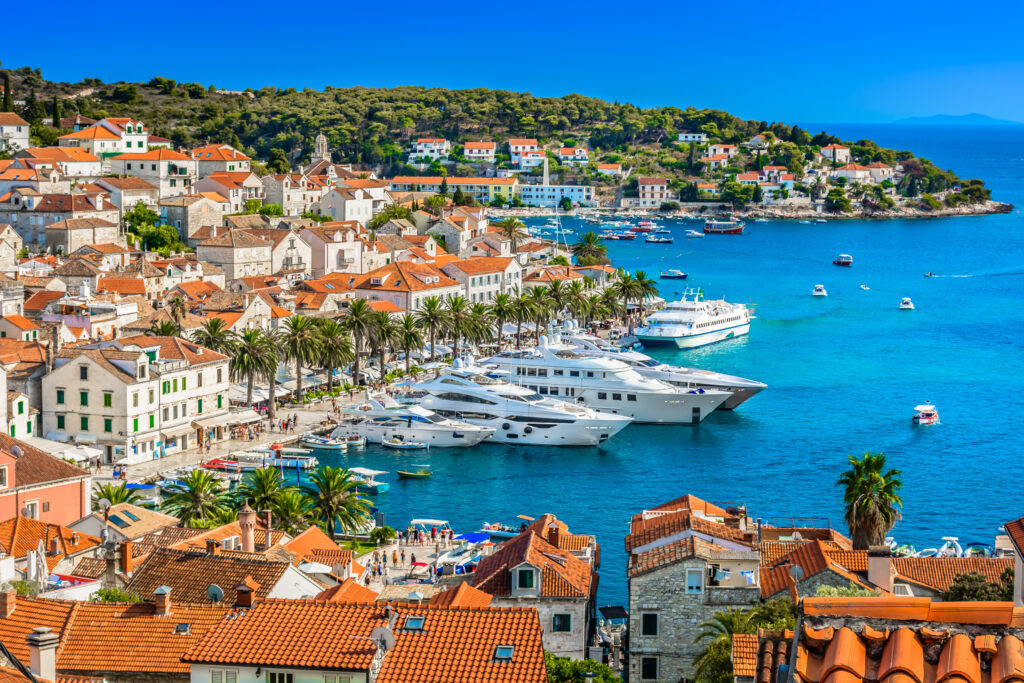 Hvar is an amalgamation of cultural heritage and contemporary European flair. Explore the historic Hvar Town with its Renaissance cathedral and ancient fortress. The lavender fields are another draw, especially in early summer. For beach lovers, the nearby Pakleni Islands offer beautiful secluded bays.
The Azores, Portugal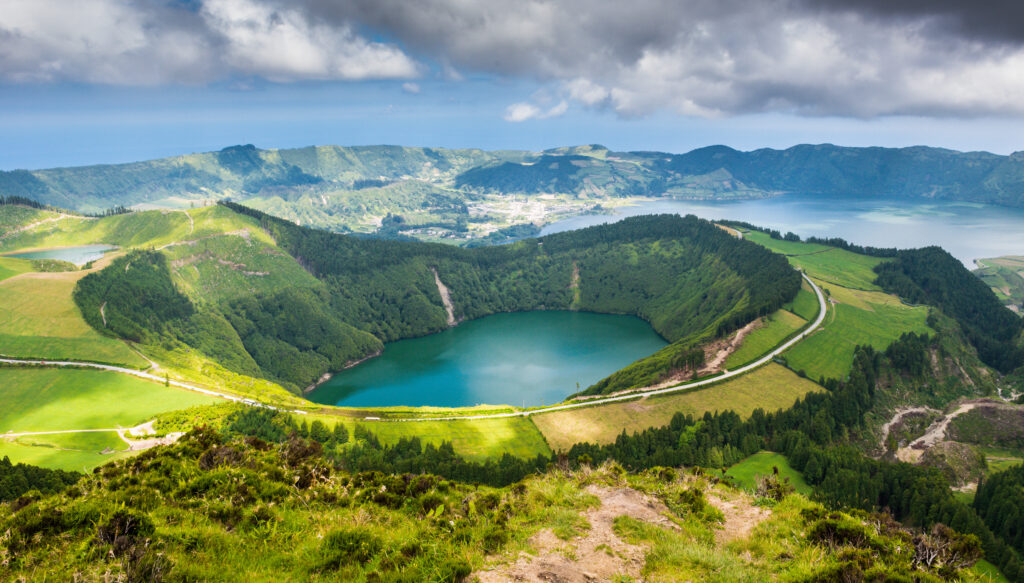 Often referred to as Europe's answer to Hawaii, The Azores offer stunning landscapes, hot springs, and whale-watching opportunities. São Miguel, the largest island, is home to the mesmerizing Sete Cidades twin lakes. Pico Island offers a chance to hike Portugal's highest mountain and taste the islands' famous wines.
Jeju Island, South Korea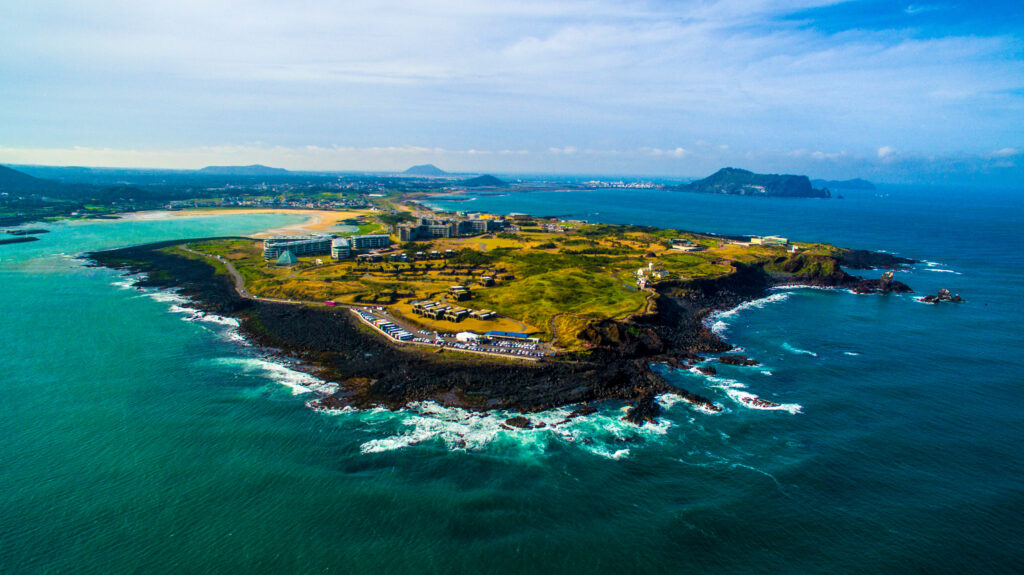 Jeju Island offers diverse attractions. From the Manjanggul Lava Tube and Jeju Stone Park to beautiful waterfalls like Jeongbang and Cheonjiyeon, the natural beauty is captivating. The island is known for its haenyeo, female divers gathering fresh seafood, and a rich culinary scene featuring local specialties such as Jeju black pork.
Zanzibar, Tanzania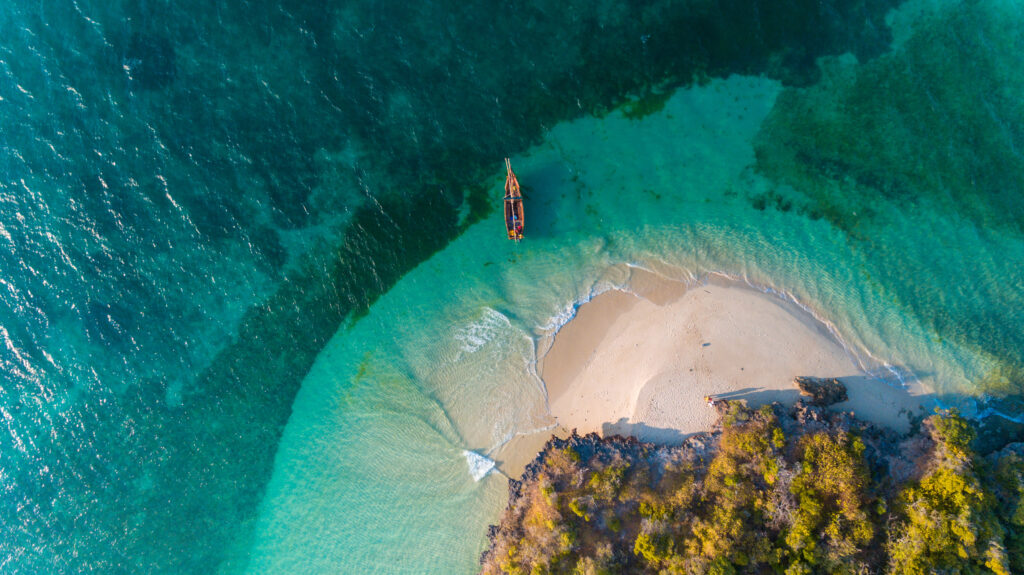 Zanzibar, a melting pot of African, Arab, Indian, and European influences, offers more than beautiful beaches. Explore Stone Town, with its winding alleys and bustling markets. Take a spice tour to learn about the island's spice trade history, and don't miss the chance to swim with dolphins in Kizimkazi.
Islas del Rosario, Colombia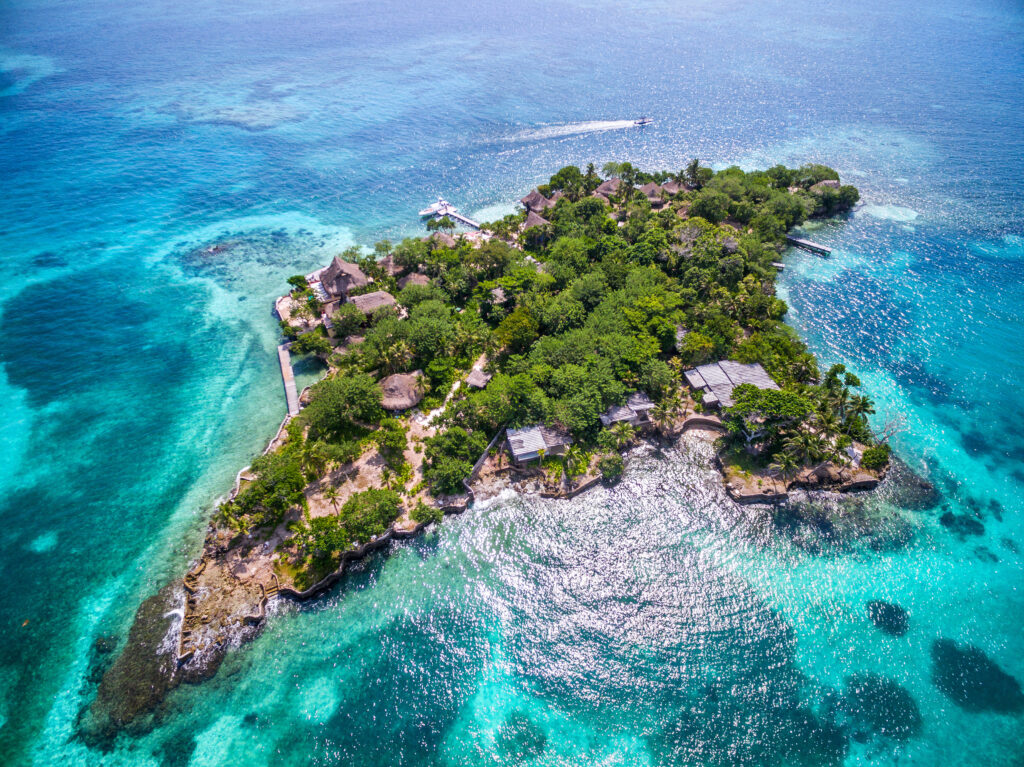 Islas del Rosario is a serene escape from the hustle and bustle of Cartagena. The Oceanarium is a fantastic place to learn about marine life, while Playa Blanca offers a quintessential Caribbean beach experience. The islands also house a variety of eco-hotels, allowing you to wake up to the sound of waves in a tropical paradise.
Aitutaki, Cook Islands.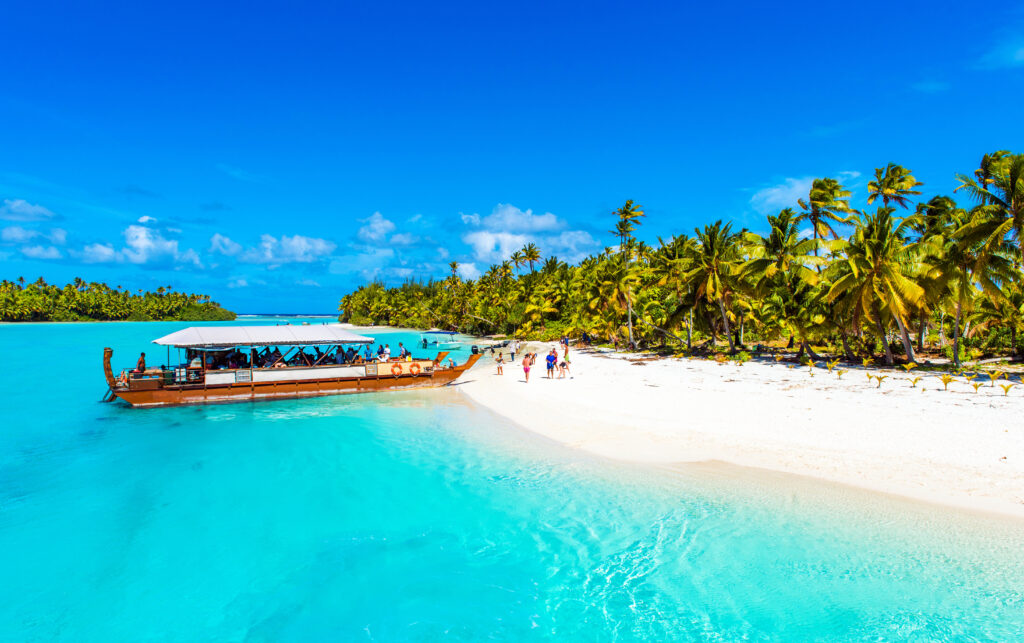 Aitutaki's charm lies in its jaw-dropping lagoon and relaxed way of life. The lagoon is dotted with small motus (islets), perfect for a day of exploration or a romantic picnic. For culture enthusiasts, attend a traditional Island Night show which features dances and music, along with a feast cooked in an earth oven.
Saba, Caribbean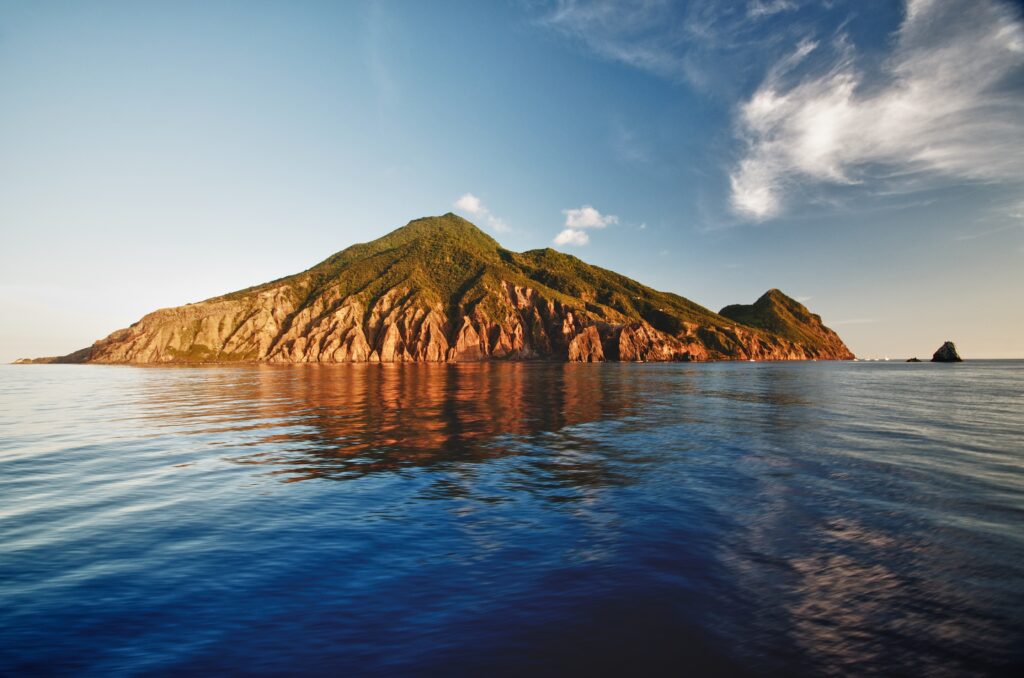 Saba is a volcanic island rising steeply from the sea, offering dramatic landscapes. The island's cloud forests are rich in biodiversity, while its surrounding waters are a scuba diver's dream. Saba is also a close-knit community; visitors often feel part of the family. Taste the local cuisine, explore charming villages, and hike Mount Scenery, the island's highest peak.
The beauty of islands lies in their diversity. From Martha's Vineyard's rustic charm to the ethereal allure of Bora Bora, these 21 islands span the spectrum. Each offers a unique escape through its natural wonders, rich cultures, or tranquil beaches. Take the time to explore these islands and find the one that calls out to you for your next grand adventure. These exquisite destinations offer experiences that will leave you with memories to cherish for a lifetime.