Camping in the great outdoors has always held a certain rustic charm. But in recent years, the appeal of 'glamping' - a hybrid of 'glamour' and 'camping' - has steadily risen. It offers the allure of the outdoors and the comfort and amenities of a luxury hotel. Whether you're a New Yorker looking for a local getaway, or planning an adventurous visit to the Empire State, here are 15 unparalleled glamping locations to consider.
Collective Retreats, Governors Island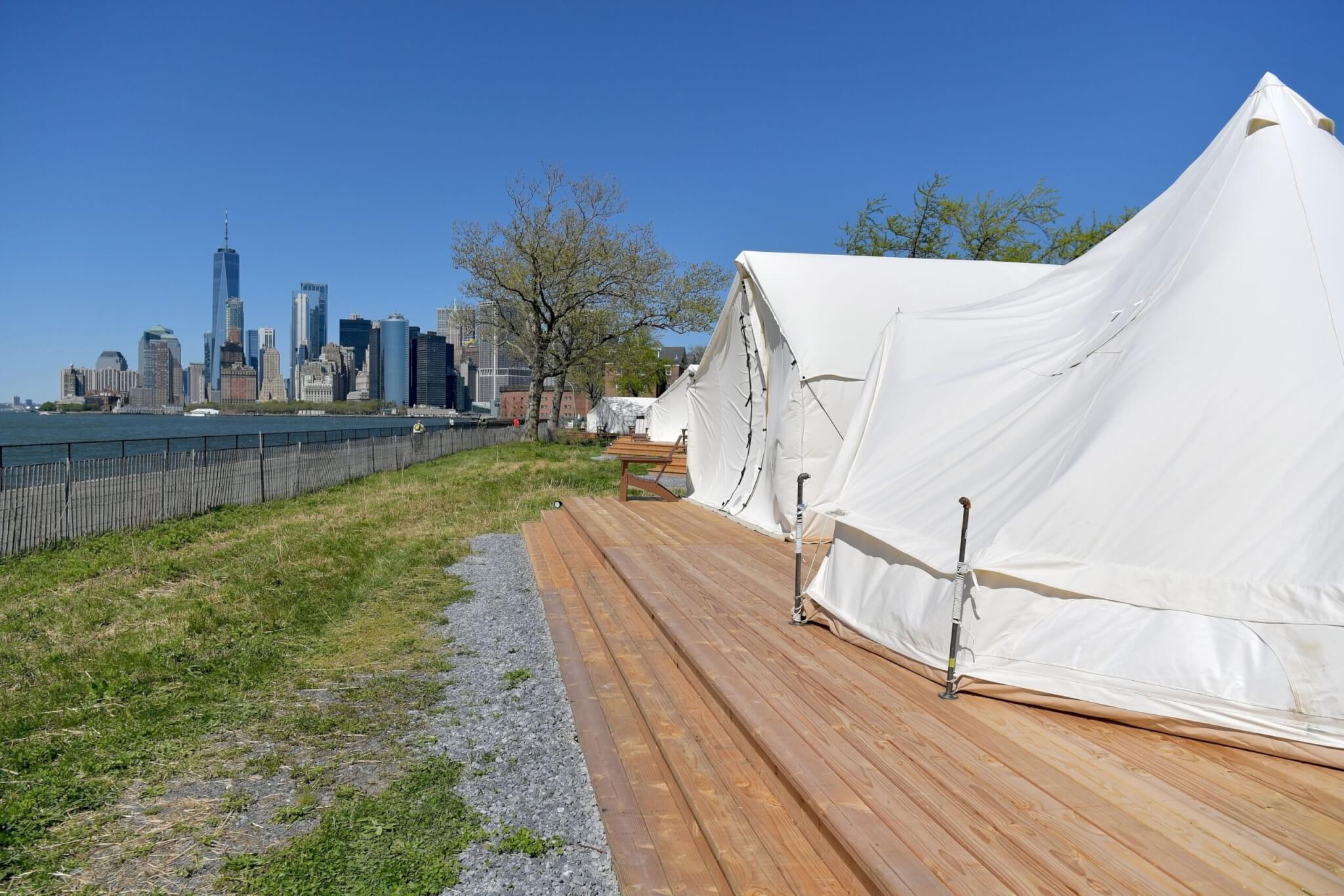 Conveniently located just a quick ferry ride from the bustling Manhattan streets, Collective Retreats offers a tranquil escape in the heart of New York Harbor. Their luxury tents have plush beds, private ensuite bathrooms, and opulent Turkish rugs. Savor locally sourced complimentary breakfast while soaking in panoramic skyline views of Manhattan. This unique blend of urban excitement and tranquil serenity offers a glamping experience you won't want to miss.
Firelight Camps, Ithaca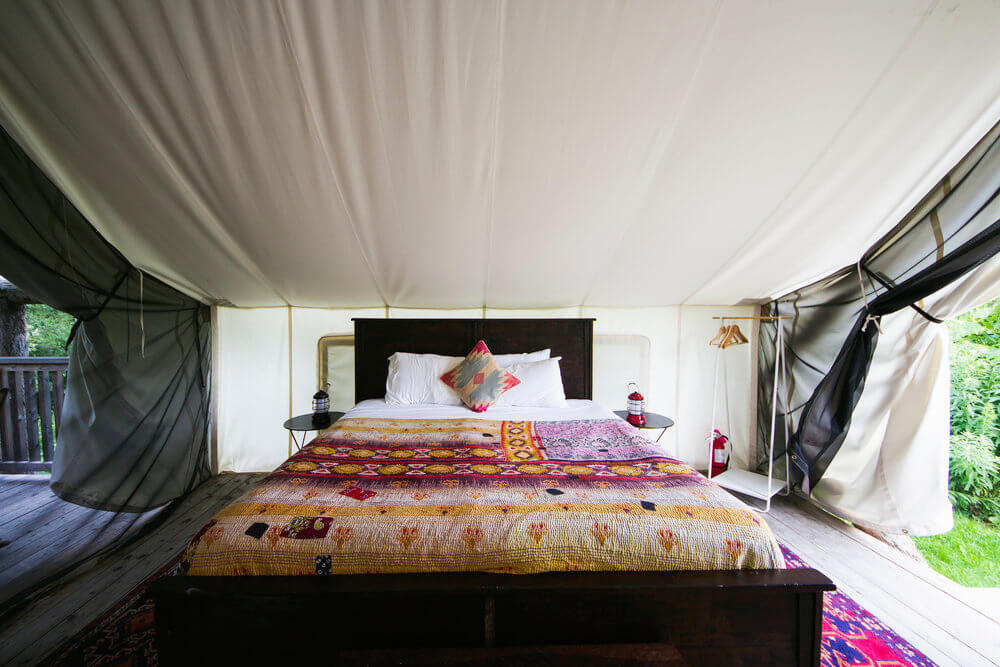 Situated on La Tourelle Resort and Spa grounds, Firelight Camps delivers a safari experience right in the heart of the Finger Lakes region. Their platform tents have hardwood floors, private furnished balconies, and shared bathhouses with luxurious bath products. Also, the camp's communal fire pit is the perfect setting for toasting marshmallows and sharing stories under the starlit sky. You can also enjoy a complimentary locally sourced continental breakfast every morning.
Blue Hills Farm, Narrowsburg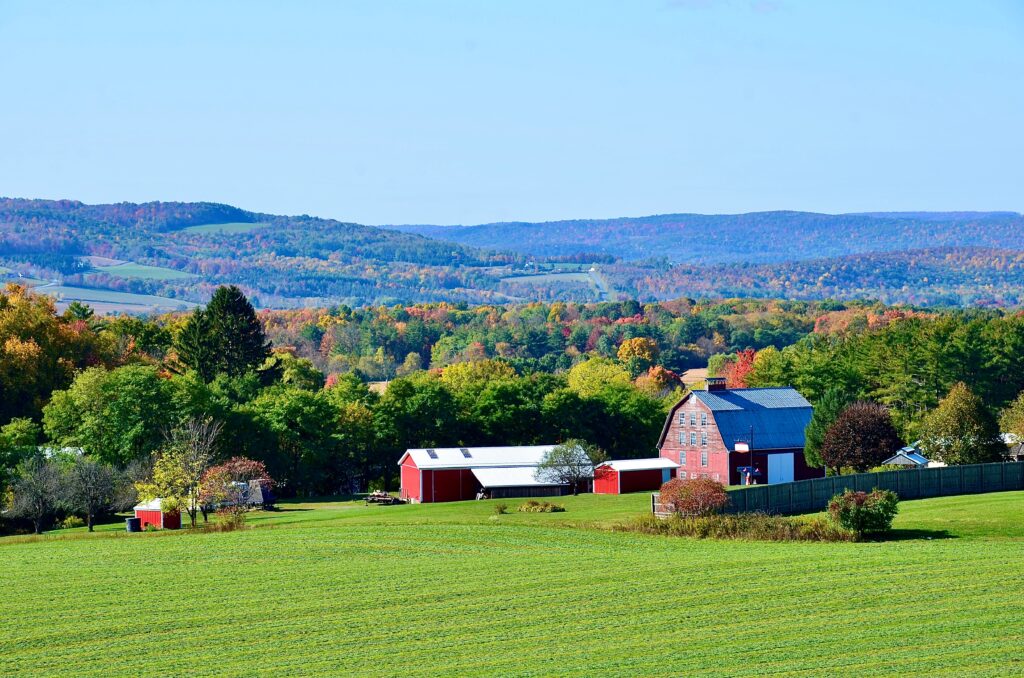 Nestled in the verdant beauty of the Catskills, Blue Hills Farm provides stylishly furnished canvas tents, each featuring a private deck with stunning views of the surrounding woodland. Moreover, the farm's setting is tranquil yet invigorating, with activities like fishing, horseback riding, and hiking right on your doorstep. After a day's adventure, return to the comforting crackle of your fire pit and the enveloping luxury of a queen-size bed.
Eastwind Hotel & Bar, Windham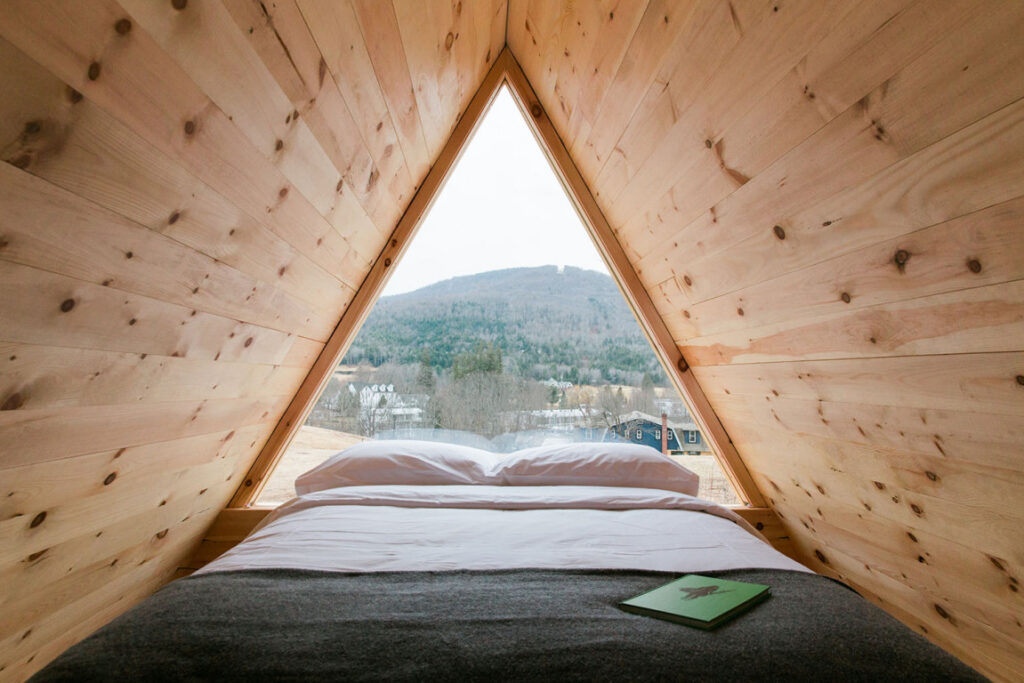 Originally a bunkhouse for hunters, fishermen, and outdoor enthusiasts, Eastwind has been transformed into a haven of Scandinavian-inspired glamping. Their secluded Lushna cabins are rich in minimalist charm and feature a queen bed, private bathroom, and panoramic windows, which make stargazing a delight. In addition to the intimate accommodations, there's a welcoming bar serving local brews and artisanal cocktails, a relaxing sauna for ultimate tranquility, and communal fire pits that foster shared experiences and camaraderie.
Terra Glamping, East Hampton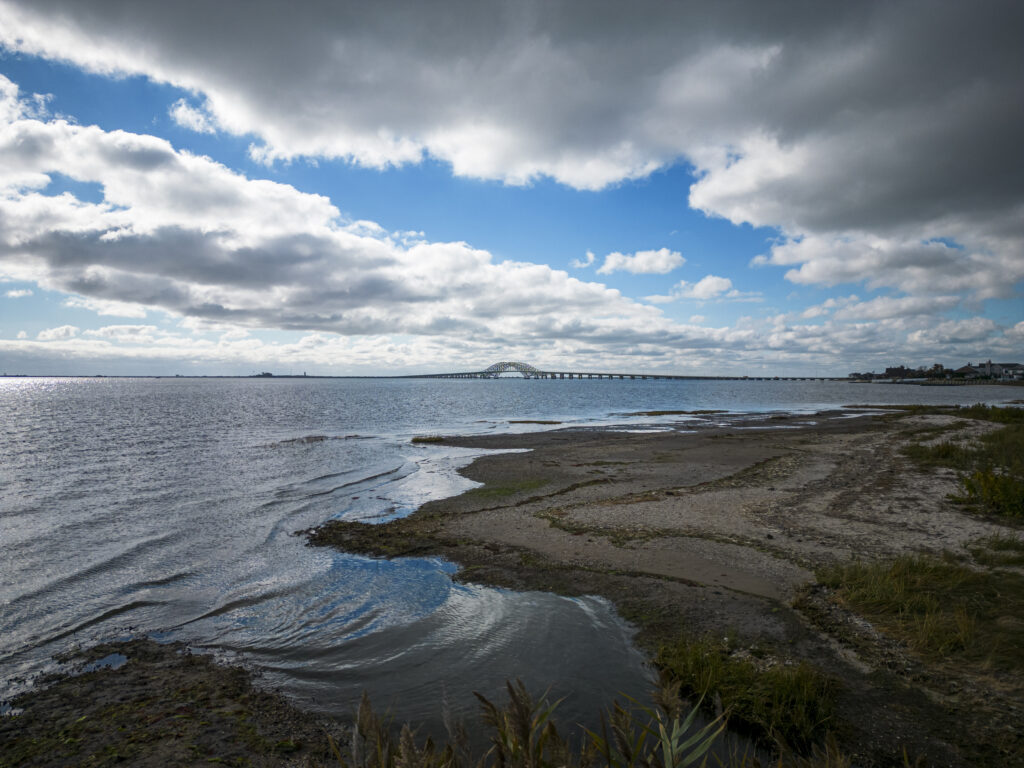 Perched on the edge of Cedar Point County Park, Terra Glamping overlooks the calm waters of Gardiners Bay. This beachfront glamping site offers spacious safari tents with queen beds, cozy lounge areas, and private decks perfect for watching the sunrise. The camp also provides a variety of on-site activities, including yoga, stargazing, and nature walks. Gather around the communal fire pit in the evenings for s'mores and unforgettable conversations.
Wildwood State Park, Wading River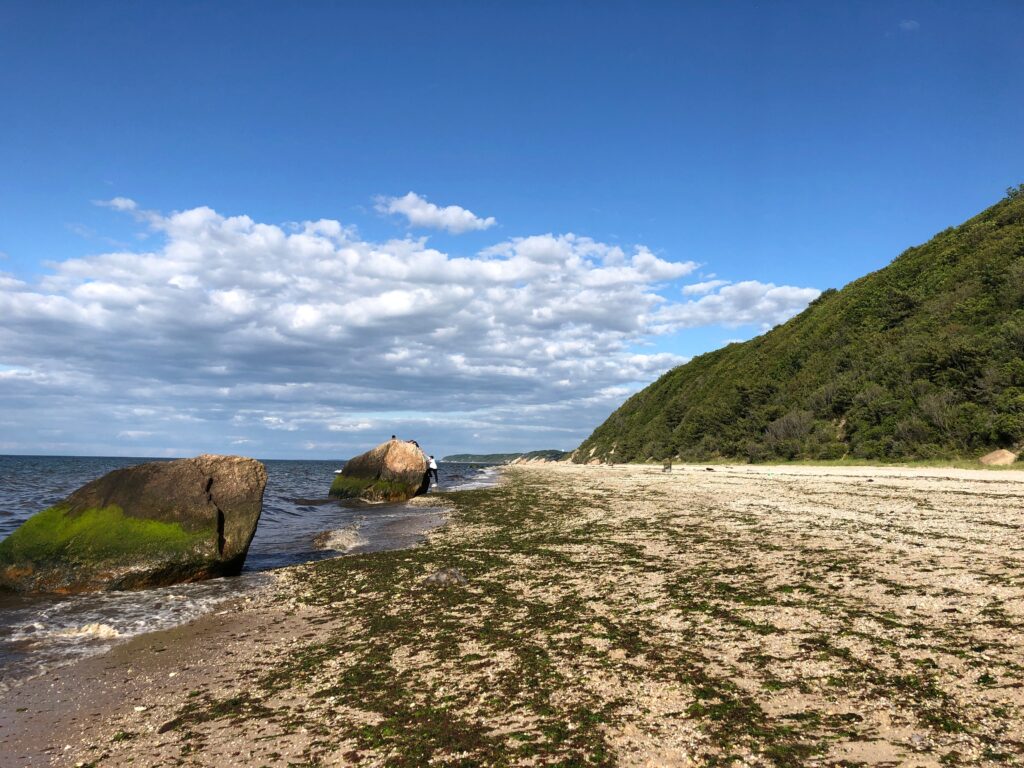 Overlooking the Long Island Sound, Wildwood State Park provides furnished cottages that blend comfort with rustic charm. Each unit has a living room, a fully-equipped kitchen, and a picnic table for outdoor dining. Also, you'll be able to enjoy various outdoor activities like fishing, hiking, or simply beachcombing along the park's 2-mile beach. For families, the park also offers a playground and playing fields, ensuring a memorable glamping experience for all ages.
Seneca Sol, Burdett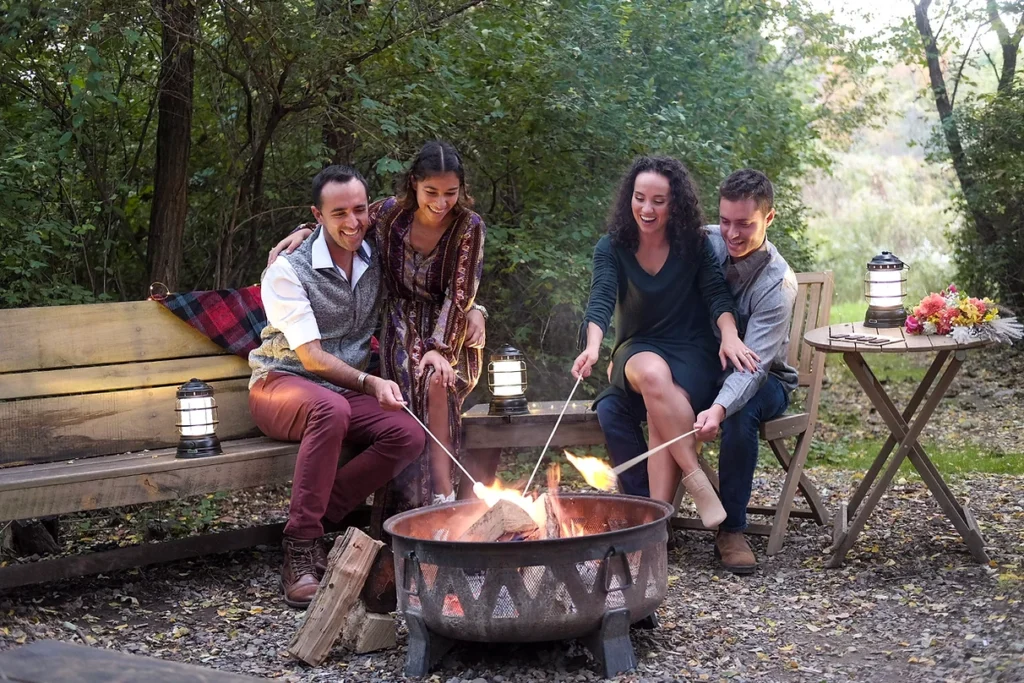 Situated amidst the verdant beauty of the Finger Lakes wine region, Seneca Sol offers an unforgettable glamping experience. Their spacious safari tents nestle quietly among cherry trees and come equipped with private balconies, comfortable beds, and soft solar lights for the night. Commune with nature on the site's hiking trails, or relax in your tent with a glass of local wine. Furthermore, complimentary breakfast is served in the communal lodge, providing a perfect start to the day.
Sandy Pines Campground, Kennebunkport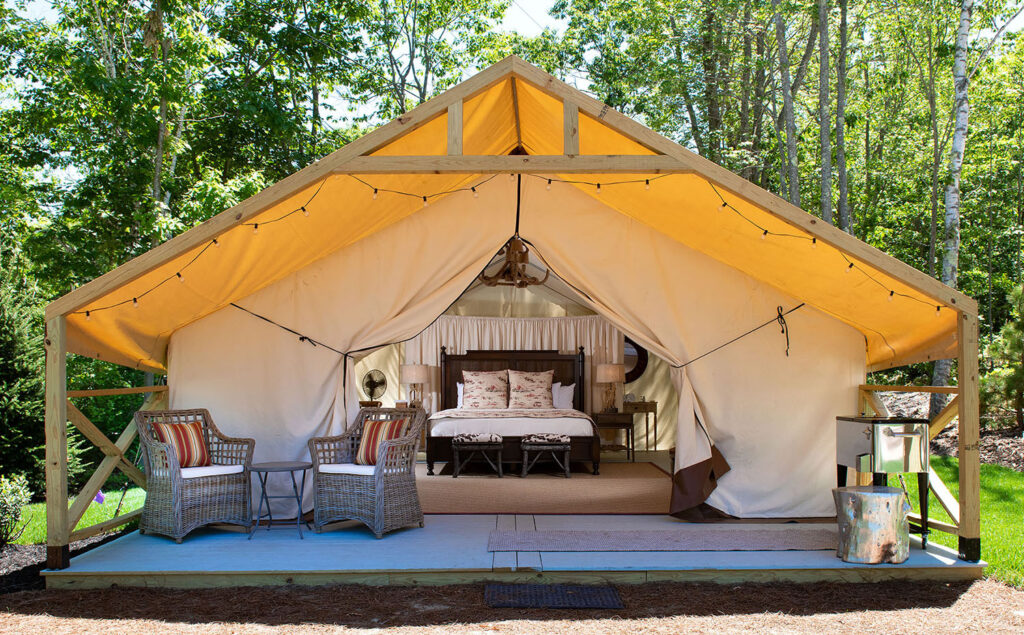 Sandy Pines Campground provides a charming setting for a glamping getaway. They offer a variety of unique accommodations, from safari-style tents to decked-out camp carriages. Each unit is thoughtfully designed with vintage decor and modern amenities for a comfortable stay. The site also features a General Store with camping essentials and locally sourced food. The nearby Goose Rocks Beach offers stunning views and is perfect for a refreshing swim.
Kate's Lazy Meadow, Mount Tremper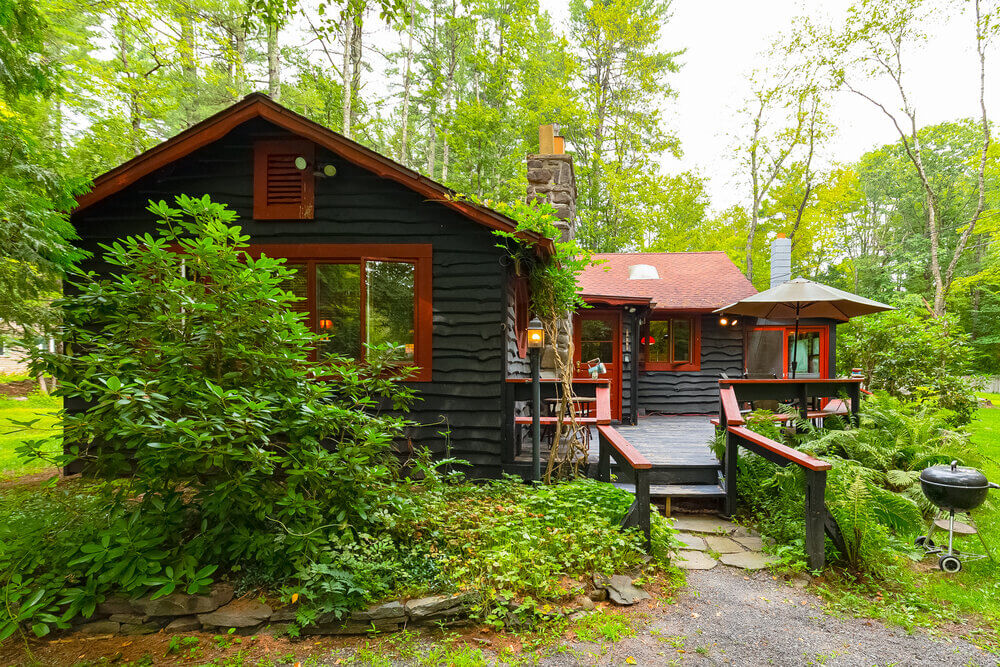 Owned by Kate Pierson of the B-52s, this Catskills retreat embodies a vintage charm. Offering a variety of accommodations, including vintage Airstream trailers, rustic cabins, and a mid-century modern suite, there's a lodging option for every style. The property sits on nine acres of meadows and woodlands, providing plenty of space for leisurely walks or a picnic by the creek. Also, each unit is decorated with vibrant colors and vintage furniture, creating a unique stay.
Yurt Village at Watkins Glen State Park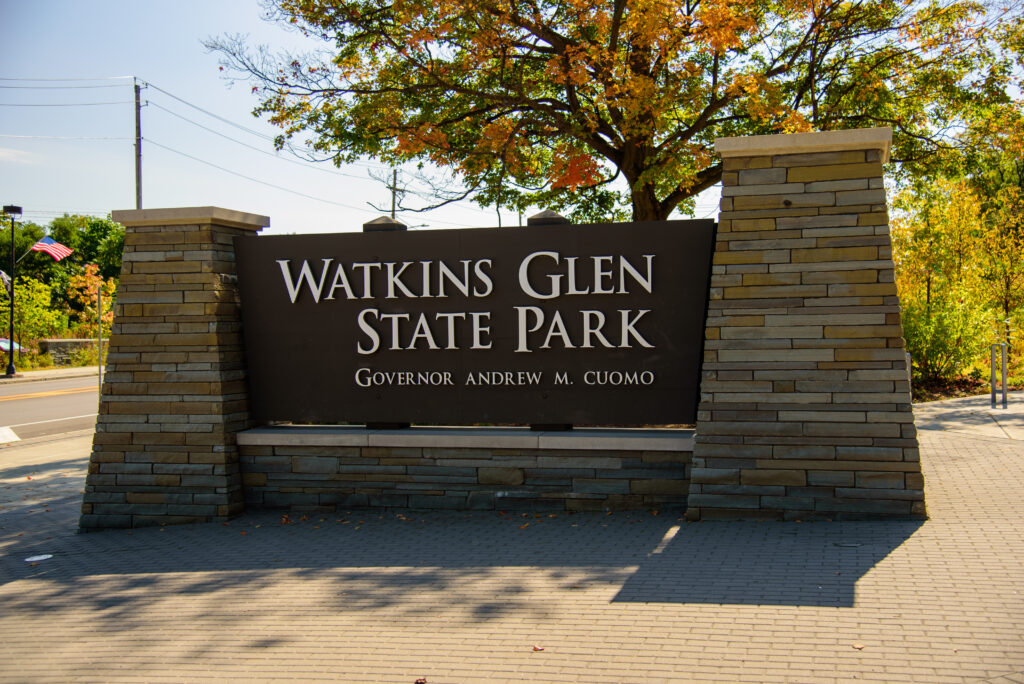 The yurt village provides a unique glamping experience in the verdant Watkins Glen State Park. Each yurt includes furniture, a refrigerator, and an outdoor fire ring, offering comfort and rustic appeal. Hiking trails lead to stunning waterfalls within the park, and the nearby Seneca Lake is perfect for an afternoon swim. Following a day of exploring, relax by your private fire ring, immersing yourself in the serene environment.
Journey East Hampton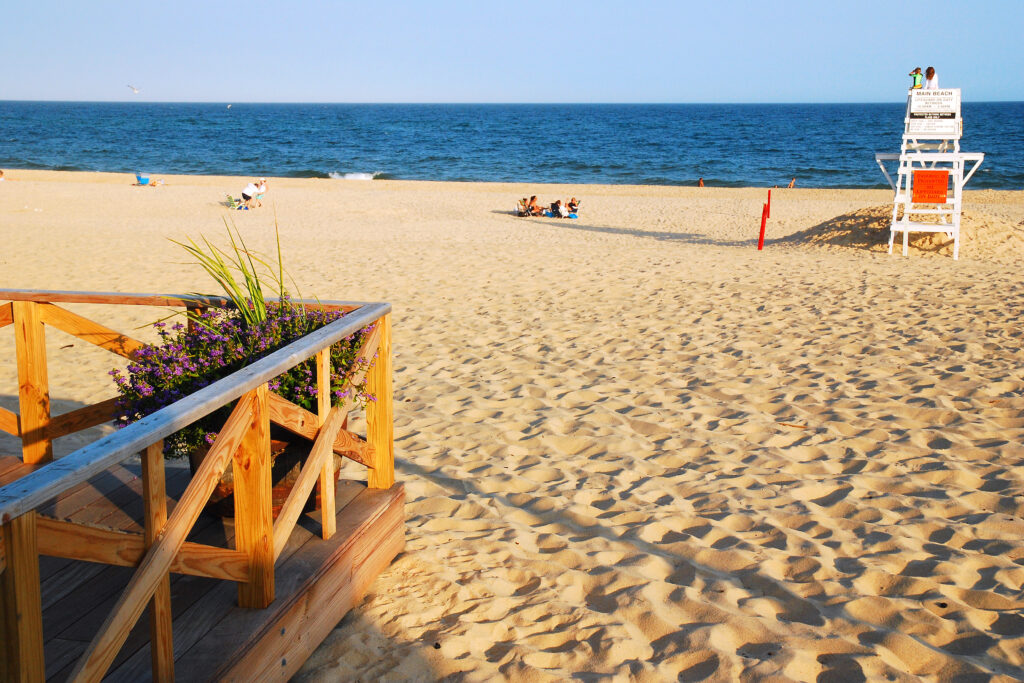 This luxury glamping property offers fully furnished tents with queen beds, plush rugs, and private patios. The site is tucked away in a tranquil forest, only minutes from East Hampton's Main Beach. The camp also features a communal fire pit and an outdoor lounge, creating a relaxed and social environment. Nearby, guests can explore East Hampton's boutiques, art galleries, and exquisite dining options.
Stay Wild Cabins, Hunter Mountain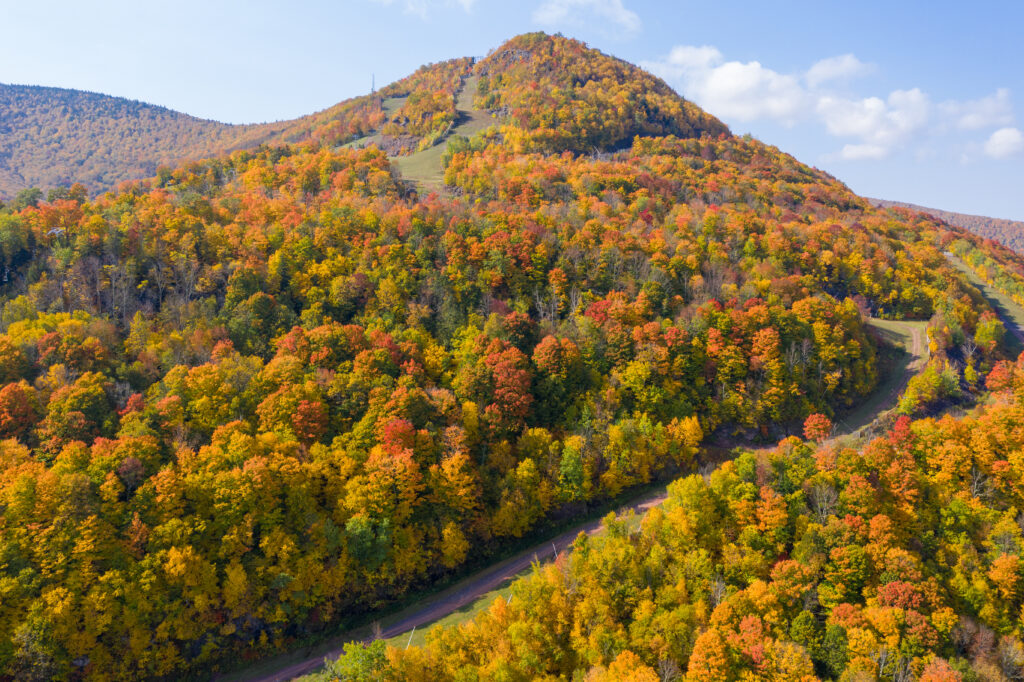 Nestled in the heart of the Catskills, Stay Wild's luxurious A-frame cabins provide a cozy mountain retreat. Each house features a queen bed, a fully equipped kitchenette, and a private outdoor space with a fire pit and a hot tub. Also, enjoy breathtaking mountain views from your cabin, or explore the hiking and skiing opportunities Hunter Mountain offers. After a day of adventure, unwind under the stars in your private hot tub.
Hutton Brickyards, Kingston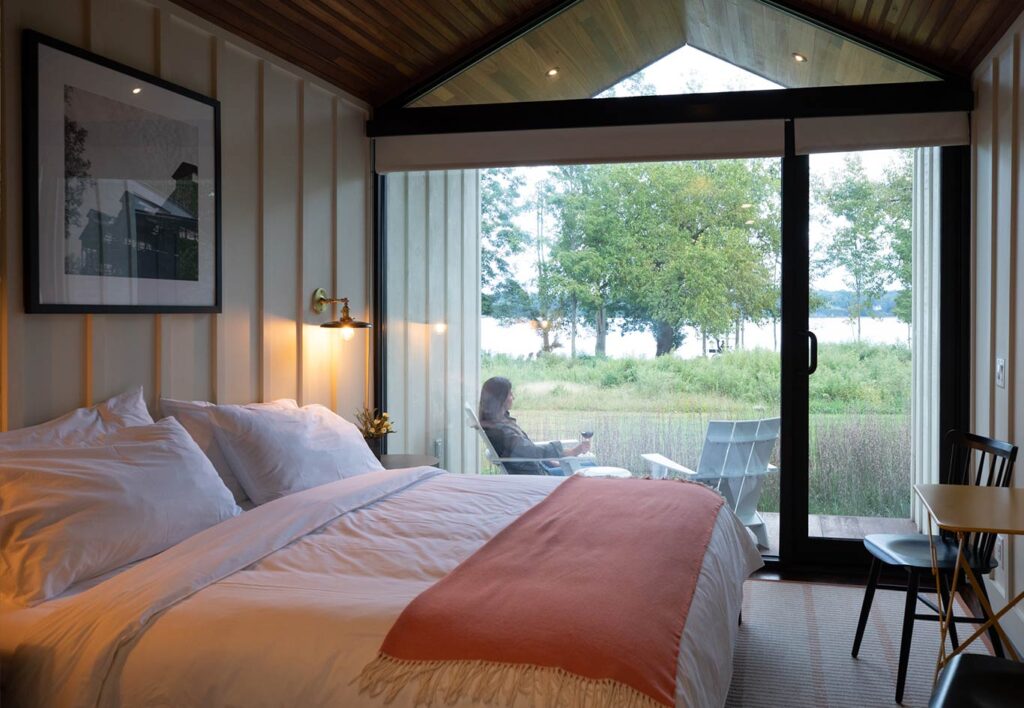 Hutton Brickyards offers an upscale glamping experience on the Hudson River's banks. Their safari-style tents have king beds, rain-style showers, and a private patio with stunning river views. The property's luxurious amenities include spa services and wood-fired hot tubs. With the city of Kingston just minutes away, guests can also explore the local arts scene, historic sites, and delectable cuisine.
Camp Orenda, Johnsburg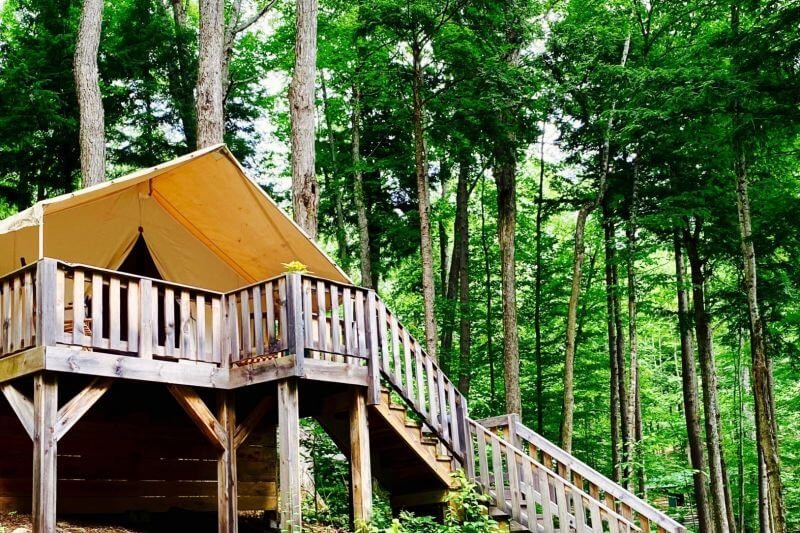 This all-inclusive backcountry retreat in the Adirondacks offers an immersive glamping experience. Their canvas cabins feature queen beds, wood-burning stoves, and private outdoor showers. Outdoor activities, from guided hikes to canoeing on a private pond, are all included in the stay, as are gourmet meals and campfire beverages. After all, with its perfect blend of rustic charm and luxury, Camp Orenda provides an authentic camping experience without sacrificing comfort.
Bellfire Farm, Roxbury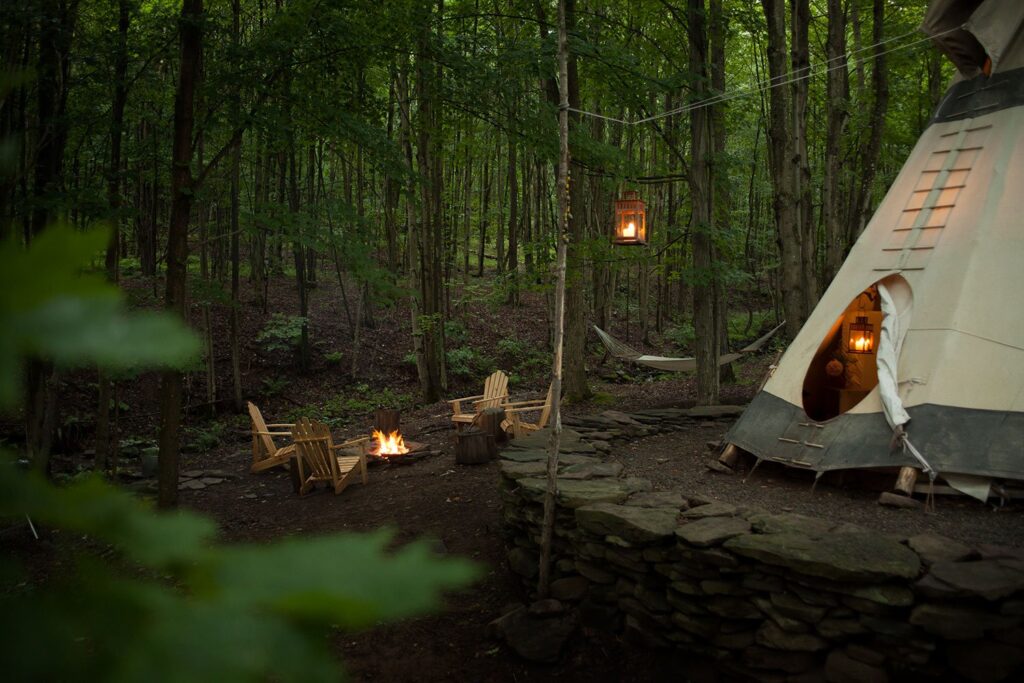 Bellfire Farm offers a unique glamping experience in a charming tipi adorned with hand-painted designs in the scenic Catskills region. The tipi features a custom-made queen bed, a cozy wood-burning stove, and a private deck with a fire pit. The farm also has a greenhouse and a variety of friendly farm animals. With miles of trails to explore and a clear night sky perfect for stargazing, Bellfire Farm provides a romantic and peaceful getaway.
These glamping spots in New York offer a unique blend of comfort, style, and natural beauty. Whether you want to fall asleep under the stars, wake up to the sound of crashing waves, or relax by a roaring fire, a glamping site in New York is perfect for you. Remember, you don't have to rough it to enjoy the beauty of the outdoors – with glamping, you can have the best of both worlds.