You don't have to board an airplane to enjoy some of the world's most gorgeous and scenic spots. An extensive trip to Australia allows you to check out The Great Barrier Reef and some adorable wildlife. However, if The Great Barrier Reef isn't on your itinerary and you can't afford such an elaborate vacation, simply pack up your trunk and slide behind your automobile to embark on some of the most scenic road trips our country offers. Some areas may only take you a few hours to arrive at, while others may be a cross-country trip. With a little bit of planning, you can embark on a journey to experience the most scenic drives in America.
The Blue Ridge Parkway: A Journey Through Appalachian Splendor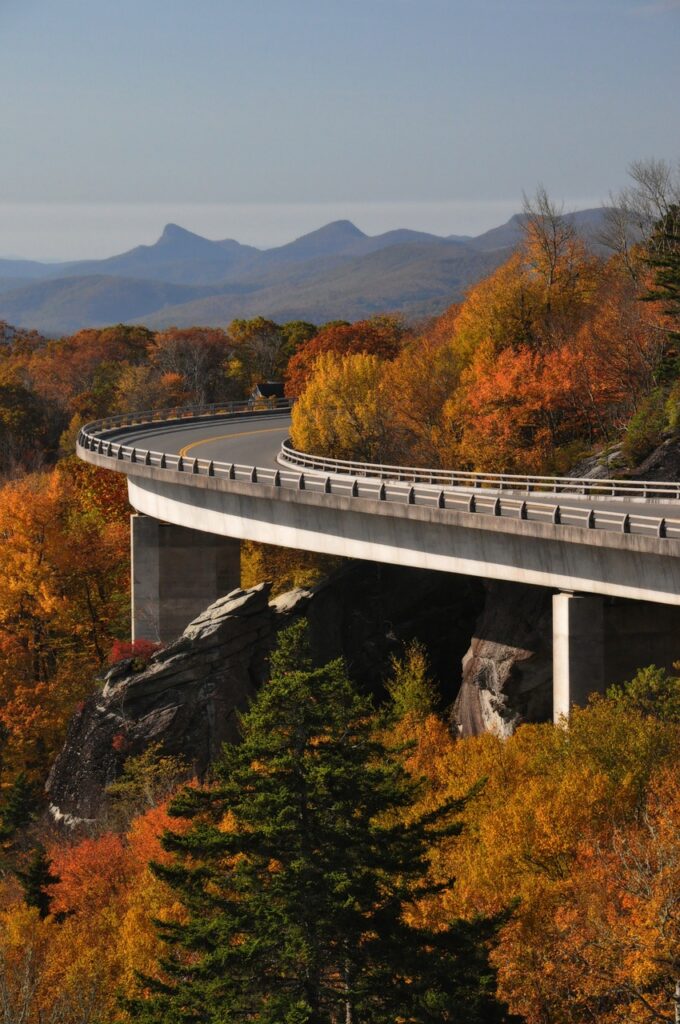 The Blue Ridge Parkway includes approximately 469 miles of roads that make their way through the Great Smoky Mountains and Shenandoah national parks. It's a beautiful scenic drive regardless of the season, though fall tends to be the most popular time of year for people to visit, thanks to the foliage. There are several ski resorts along this path as well, making winter the perfect time to visit. In addition, you can see several tourist locations in the Appalachian Mountains, enjoying the opportunity to pan for things like gold, topaz, emeralds and rubies. You can also spend some time in the woods, looking for unique species of birds.
17-Mile Drive in California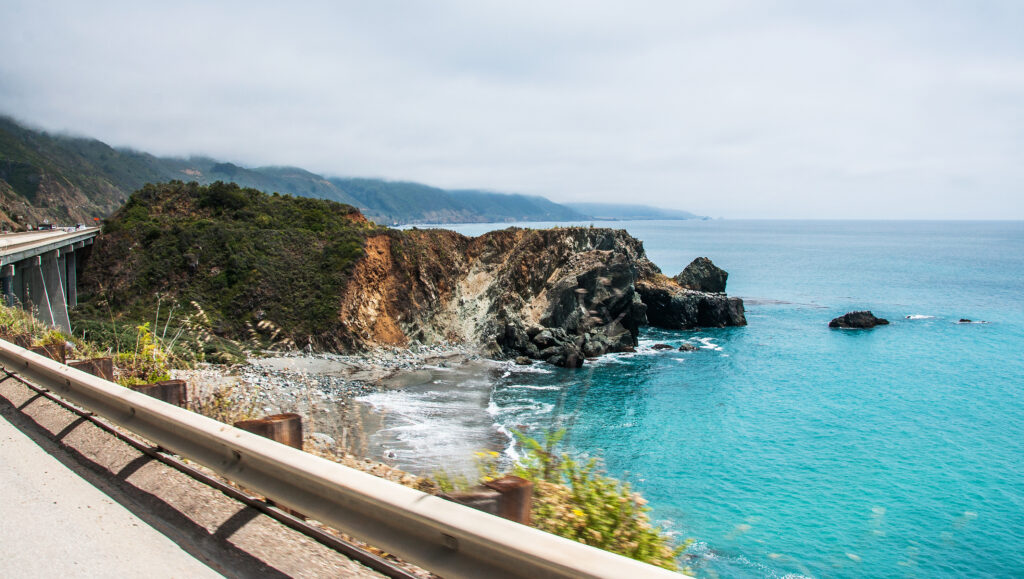 Located near California's Monterey Peninsula, the 17-Mile Drive passes through Pacific Grover, Del Monte Forest and Pebble Beach. There's plenty of beauty to see, such as cliffs, lookout points, winding roads, groups of harbor seals and breathtaking spots where the sunset looks more beautiful than you've ever seen it before.
Schedule enough time to stop and see the Lone Cypress and Bird Rock. As one of the most photographed trees in North America, the Lone Cypress is a Monterey cypress tree located in the heart of Pebble Beach, California. It's located on top of a granite cliff that overlooks Carmel Bay.
Journey to the Florida Keys: U.S. 1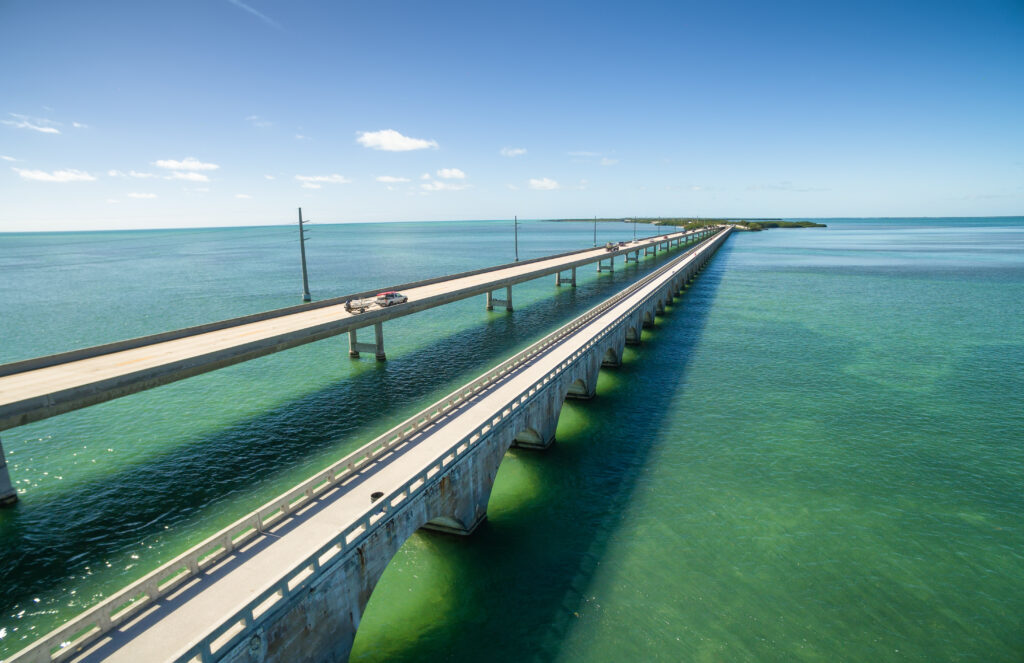 Once you leave the main section of Florida and travel to the Keys, you feel like you're entering an entirely new world. The Florida Keys has a very relaxed vibe, with plenty of restaurants, bars, water sports, coral reef parks and lighthouses to check out. In addition, you can stop at the docks of Islamorada, which is the sport fishing capital of the world.
Even if fishing doesn't interest you, you can find it in a charming little town. Here, you can savor the local cuisine, soak in live music, and watch the sunset.
Established in 1957, National Key Deer Refuge is located in the Florida Keys. It was created to protect and preserve the Key deer population and other wildlife found in this area. Spanning across 8,542 acres, this is the perfect place to get out and enjoy nature.
The Bluebonnet Trail in Texas: A Flowerful Adventure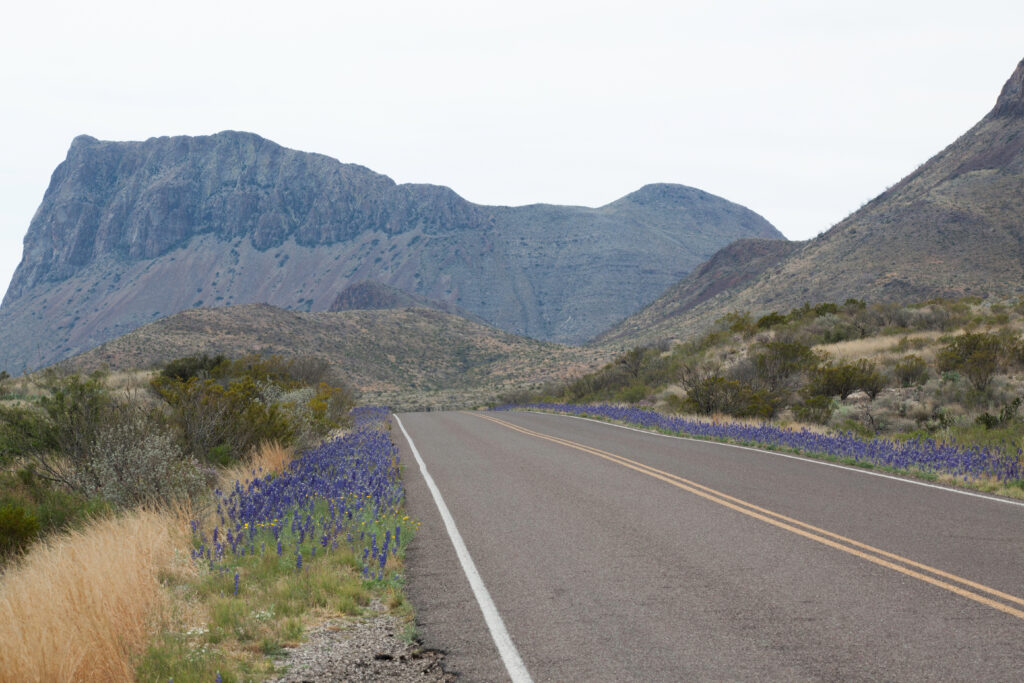 Texas' official state flower is the bluebonnet, and you can visit The Bluebonnet Trail to enjoy these gorgeous, spiky flowers with a bright blue hue. The best time to make this scenic drive is between the months of March and May when bluebonnets are in full bloom. The trail begins in Austin, Texas, where the Lady Bird Johnson Wildflower Research Center is located.
Lady Bird Johnson was the first lady of the United States from 1963 to 1969 as the wife of President Lyndon B. Johnson. The beautification of our country was a priority of hers. As you travel east of U.S. Route 290, you'll spot bluebonnets on the side of the road. They're very prevalent in Brenham, which is on the way to Houston. If you explore various tourism websites on social media for a while, you can locate some of the best small patches of bluebonnets. Just a hint, some of them are situated in the Buffalo Bayou and Hermann Parks.
Trail Ridge Road in Colorado: A Rocky Mountain Ride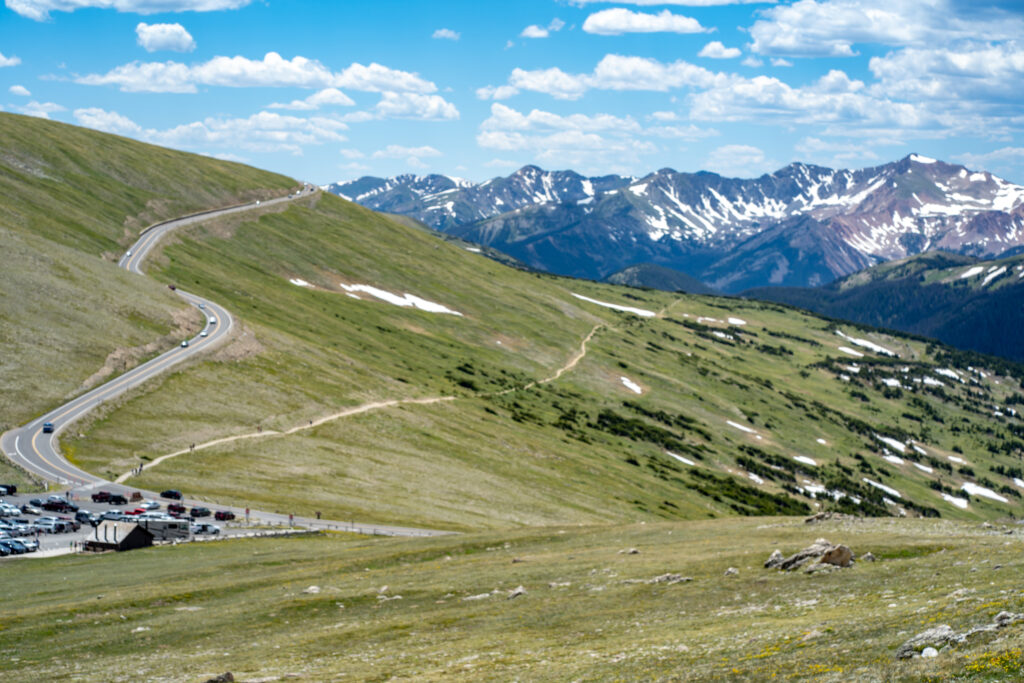 This 48-mile stretch of U.S. Highway 34, also known as Trail Ridge Road, starts from Beaver Meadows entrance in Estes Park, Colorado, and climbs up to 12,183 feet through Rocky Mountain National Park. It crosses over the Continental Divide, with a large population of deer, elk and bighorn sheep present. There are some gorgeous wildflowers in bloom in the spring and summer. It takes about three hours of driving to get to Grand Lake, which is the largest body of water in Colorado. Depending on the time of year you're visiting, you may be able to stop for some water attractions and historical activities. The best time of year to embark on this scenic drive on Trail Ridge Road is between Memorial Day and Labor Day. Otherwise, it's not safe to drive on this route.
Kancamagus Highway in New Hampshire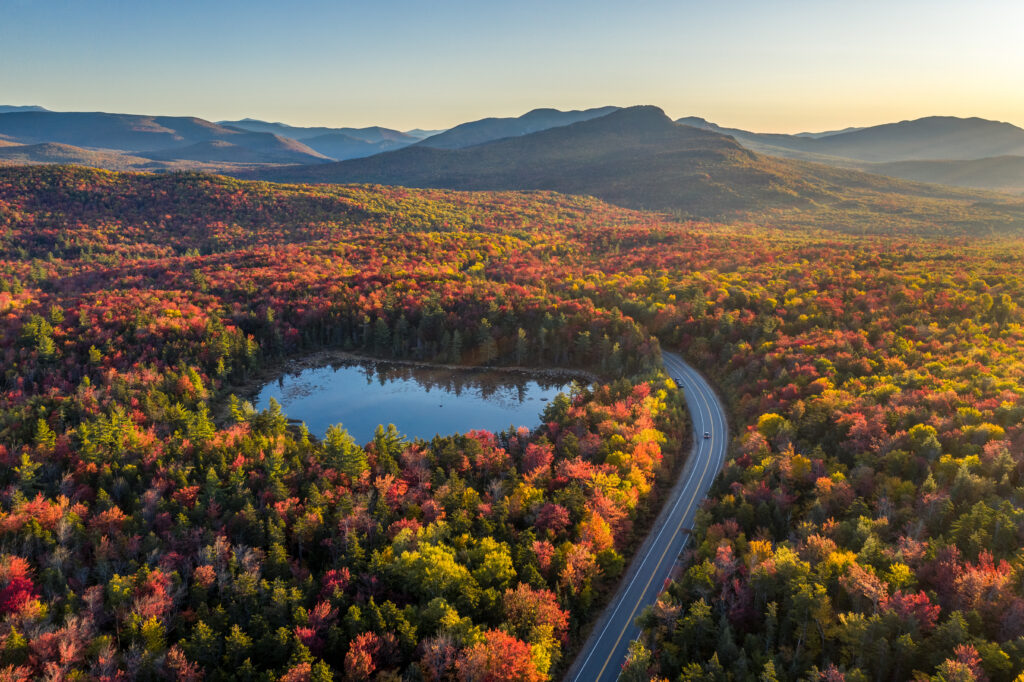 The Kancamagus Highway in New Hampshire is 34.5 miles long and takes anywhere from two to three hours to drive through. It's a very rural drive, with no actual gas stations, restaurants or shops to stop at. Plan accordingly because of this. Starting in Lincoln and ending in Conway (you can also reverse this route), there are plenty of locations where you can pull over and snap a few photos. There are even hiking trails throughout the White Mountains. For an easy trek, check out Sabbaday Falls. Although the hike is only half a mile, it rewards you with a three-level waterfall at the end.
October transforms this state into a vibrant haven for foliage enthusiasts. The landscape bursts with spectacular hues as the predominant trees - alders, maples, and birches - unveil their stunning autumn palette. And come spring, the scenery further enchants with a blossoming flourish of wood anemones and yellow violets, adding a burst of color to the vibrant tableau. So, don't miss the chance to immerse yourself in this picturesque drive.
Highway 101 in Oregon: Pacific Shoreline Unveiled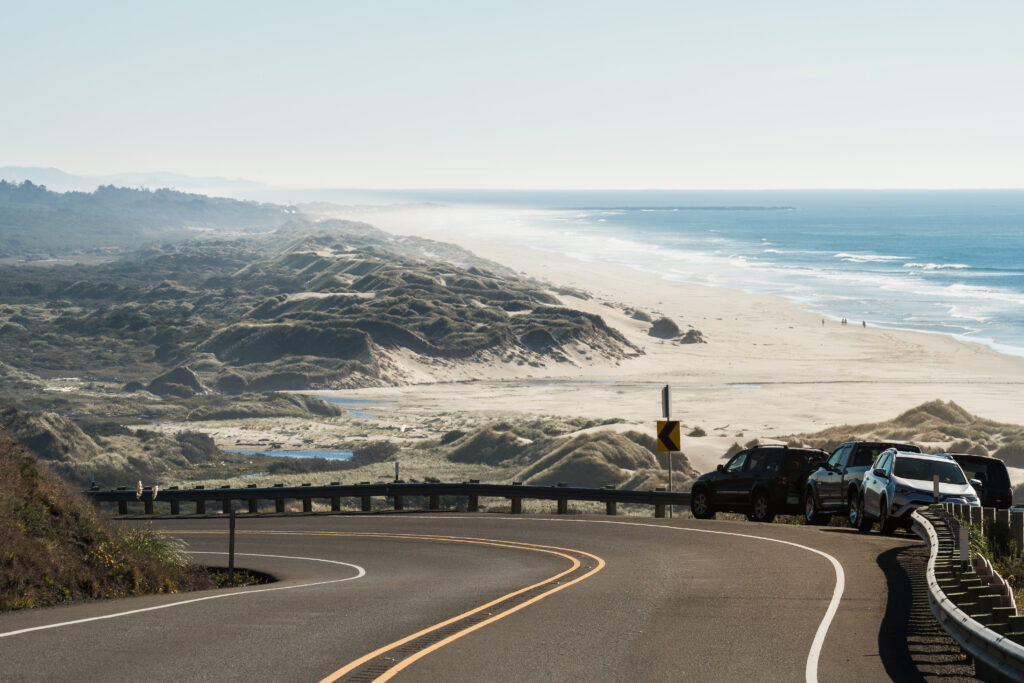 The Pacific shoreline in Oregon is open to the public as the state owns it. There are about 400 miles worth of beaches along Highway 101, with gorgeous views wherever you decide to stop. If you start in Port Orford and plan to stop near Brookings, you can expect an hour-long drive with all kinds of sea cliffs, farmland and hills. Stop in one of the small towns for lunch or shopping.
If you are bringing your children along for your scenic drive, they will love the Prehistoric Gardens, a collection of 23 life-sized dinosaur statues that are part of a rainforest setting. Amateur paleontologist E.V. "Ernie" Nelson created this roadside attraction in Port Orford in 1955, and his granddaughter currently runs it.
The Lemhi Pass through Montana and Idaho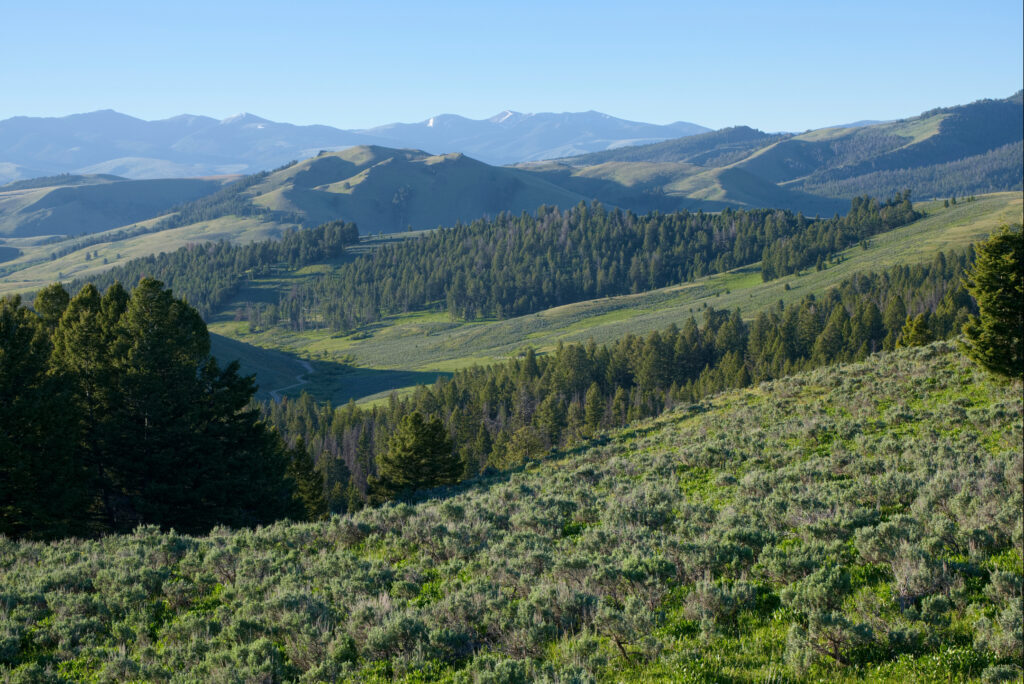 The best time of year to travel the Lemhi Pass is from June through September. This is when temperatures are enjoyable, and there isn't a lot of precipitation to deal with. Lemhi Pass is located at an elevation of 7,323 feet. A high mountain pass in the Beaverhead Mountains, Lemhi Pass is where Lewis and Clark crossed the Continental Divide in August of 1805. If you're looking for a more off-road trail, check out the single-lane roads in the Forest Service area at Beaverhead Rock State Park (Montana) or Salmon-Challis National Forest (Idaho).
Ocean Drive in Newport, Rhode Island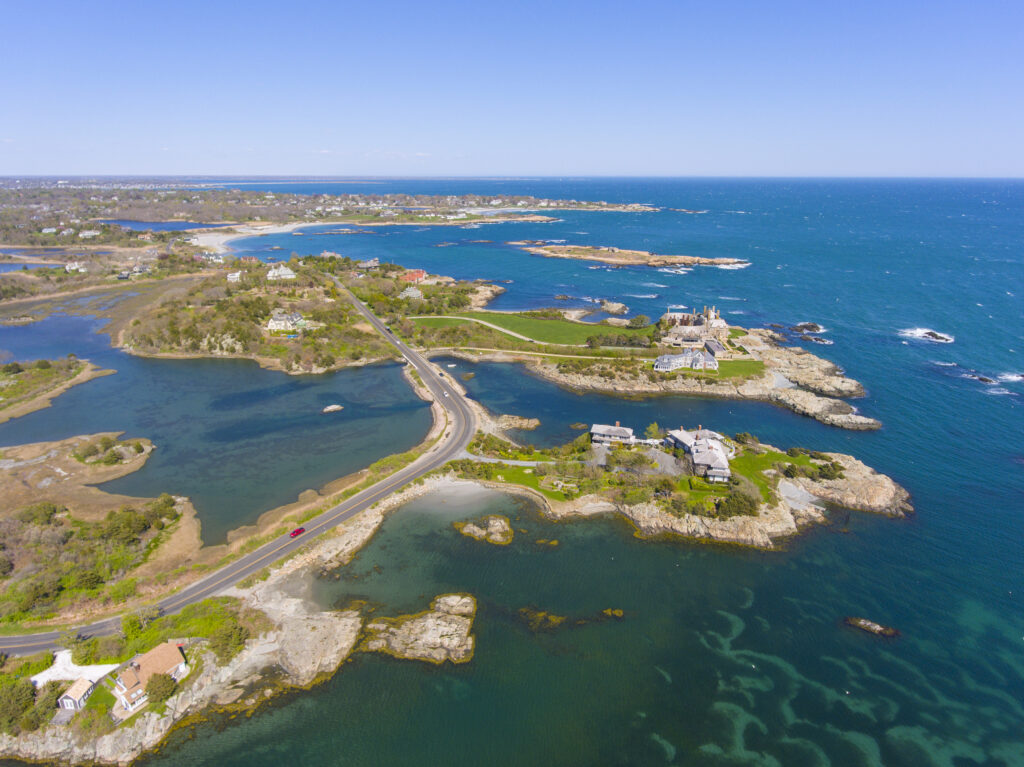 Ocean Drive in Rhode Island offers views of the Atlantic Ocean side of Newport. You can pull off the road to check out various scenic spots. Furthermore, you can also view some of the most famous mansions in Newport, such as Chateau-sur-Mer, Hunter House, The Elms, and Marble House. It's 10 miles long, traveling along a coastal route with several cottages and historical sites. Fort Adam was a United States Army post from the beginning of the early 19th century to the beginning of World War II.
Ocean Drive is a free drive that is open to the public. The best time of day to experience this drive is through is in the late evening. A lot of traffic has dissipated, and you can appreciate the picture-perfect sunset. If you're passing through during the day, stop to check out King Park, the Ida Lewis Yacht Club, or the Eisenhower House. Just be careful which beaches you choose to check out. Several members-only sites require registration in order to enter.
This is an excellent list of scenic drives that the United States has to offer, but there are plenty of other attractions to enjoy along the way. Don't forget to try local cuisine, visit museums, appreciate rich history and architecture, and meet locals who take great pride in their hometown. As we mentioned, many dreams of saving up for a vacation to The Great Barrier Reef or Paris to check out the Eiffel Tower. However, The Great Barrier Reef isn't always as achievable as some other national treasures in our backyard. For more breathtaking road trip destinations, check out 11 Scenic American Road Trips to Take This Spring.