The Florida Keys lifestyle is attracting the most tourists for years. The author Ernest Hemingway once praised Key West's flowers, the tamarind tree, guavas, and the palm trees as the best places to be. It forms the southernmost region of Continental America and consists of five main islands: Key Largo, Islamorada Marathon, Big Pine Key and Key West. Almost every Florida Key has its own flavor and hospitality to attract devoted supporters. We have compiled a list of Florida Keys Resorts.
Reefhouse Resort & Marina, Key Largo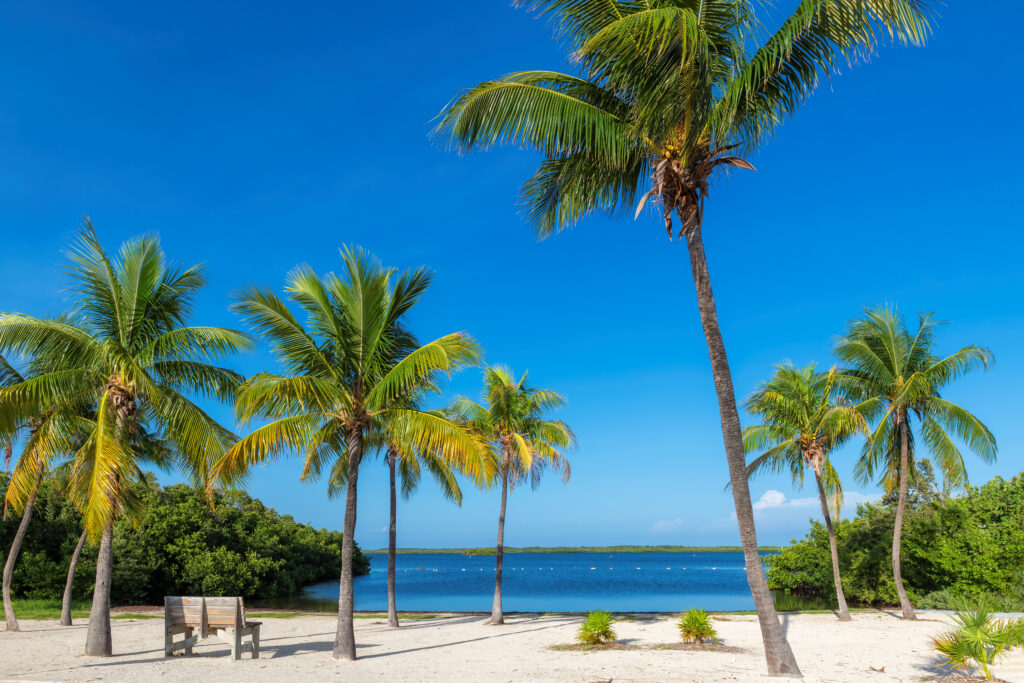 Staying at Reefhouse Resort in Key Largo enjoys sunset views while staying at this 18-acre oceanside estate. The 18-acre property making it one of the largest resorts in the Florida keys. A large pool and hot tub, a spa provide casual dining at Gus Grill and a beer at Breezer's tiki bar with a view of the water. Guests can enjoy the hotel's amenities and a restaurant nearby for bringing your pet. The resort offers a private beach, perfect for stunning private beach weddings.
Parrot Key Hotel & Villas, Key West
The five-acre property features private guest rooms with simple, clean designs with views of the ocean just beyond the window. Private guests balconies, hammocks and lush greens provide relaxation from Key West secluded tranquility. Restaurant The Grove Kitchen & Bar provides happy hour with island cuisine ranging in flavors from Ceviche to breakfast tacas to miomas et al : Free taxi rides run between Duval Street and Smather Beach. You can choose between 4 pools including a family pool & 1 for adults only. Daily dolphin trips can be arranged on the catamaran of two decks and give visitors an exclusive Florida Keys experience. Visit website.
Little Palm Island Resort & Spa, A Noble House Resort, Little Torch Key
Accommodation: Little Palm Island Resort & Spa Set in a picturesque barrier island, Little Palm Island Resort and Spa is easily accessible by boats or airplanes. Silky golden sands, turquoise sea water, and tall palms make for a beautiful backdrop and the view from the top is so beautiful that you can quickly imagine you are in the southern Caribbean or elsewhere. It seems this is the most attractive resort in Florida Keys. Life at Little Palm Island Resort & Spa is as peaceful as the Keys get. It's considered the most luxurious beach resort in Florida and attracts celebrities and presidential figures.
Baker's Cay Resort, Key Largo
The Southern Key Largo Resort, once a pineapple plantation, offers both visual delights and reassurance to visitors on your Florida Keys vacation. The hotel has been fully renovated since 2019 and focuses on reusing and recycling, while promoting a sustainability mission. The resort offers two waterfalls and the resort fee includes a beach chair, umbrellas and hammocks and a ride on bicycles and fishing equipment. Two on-site restaurants: Calusa with a Creole-Caribbean menu and Dry Rocks Cove bar with live musical entertainment and outdoor barbecue. Visit Website
Pier House Resort & Spa, Key West
Pier House Resort & Spa. Guests are assured of their ocean location while they stay at the Pier House Resort & Spa. It is situated right beside a white sand beach that provides an exclusive swimming pool. It's an amazing place for romantic holidays in the Florida Keys. Get the key to romance packages if you are going to two cities. This package includes two 60 minute Swedish massage sessions and a daily lunch for 2. It includes a buffet breakfast on the beach for 2 people. The 119 rooms and 23 suites are designed for the oceanfront and lush tropical surroundings.
Marlin Bay Resort & Marina, Marathon Key
Enjoy the luxury of a luxury 3-bedroom vacation rental in Marlin Bay where resort amenities and solitude combine. Several home types contain an enclosed plunge pool and a roof deck with ocean views. It features a heated pool and hot tub, kayak and paddle board rental, a fishing station to prepare fresh fish for dinner as well as a gaming room with ping pong, bocci ball and an outdoor swimming pool. Close to epic fishing charters and dive shops!
Islander Resort, Islamorada
Islander Resort is a 24 acre beachfront property in Islamorada which has a coral beach, saltwater pools, and private cabanas. Plus, they are dog-friendly too! Guests receive daily bike, kayak and paddle board hire along with a fishing trip to the piers in addition to the hotel's fee. The hotel offers shuttle service to nearby locations. In addition, there are butterfly gardens at the site, as well as the Florida Keys Historical & Discovery Center. Visit Website
Common Questions to ask before booking your trip to the top keys Florida resorts.
What is the best month to visit the Florida Keys?
If you want perfect weather, visit Keys during dry season from November to April. Your temperatures are still 80s but rain is less common — so avoid summer storms.
What is the best island to stay on in the Keys?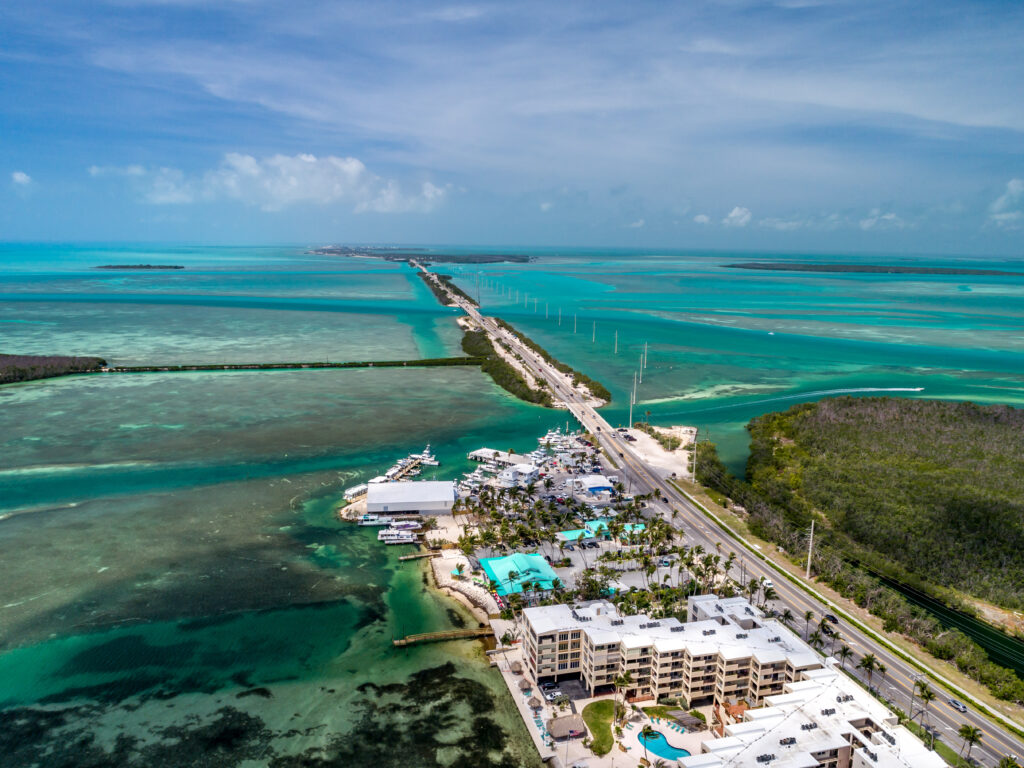 Best area for a stay in Florida. Key West - Key West is ideal for cultural and historic enthusiasts. ... KeyLargo: When dreams of sleeping underwater go for Key Largo. ... Big Pine Key. Big Pine Key offers an easy getaway. ... Marathon – Marathon is famous for its stunning coastal scenery. Key west is a good location if it's culturally and historically interesting. .... Key Largo - Key Largo will give you the best sleep in the dream. ... Big Pine Key – Big Pine keys provide an easy getaway. = = = = Marathon - Marathon has great coastline.
What is the cheapest month to visit the Keys?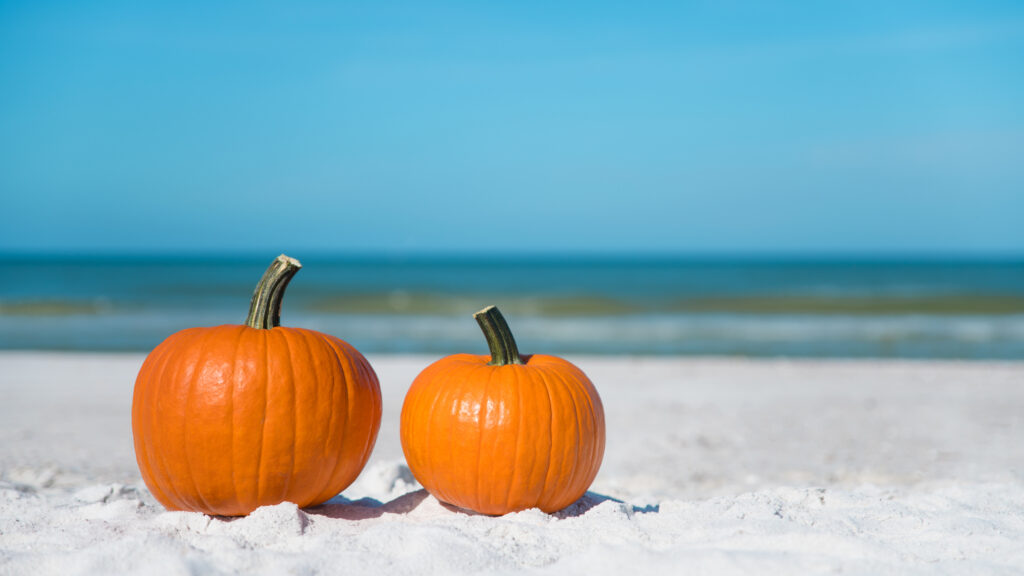 Fall is the low season for Key West and rooms are likely to drop by 50 to 60%. Summers are also hot and stormy, so lower prices are available. There will be decent discounts in April and May when snow is lessening. Autumn is Key Wests lower-seatime (September – November), so rooms can go below 50 per cent. Summers with high humidity also have lower prices, and you can get decent discounts in April and May when the cold crowd is thin.
Where do celebrities stay in Key West?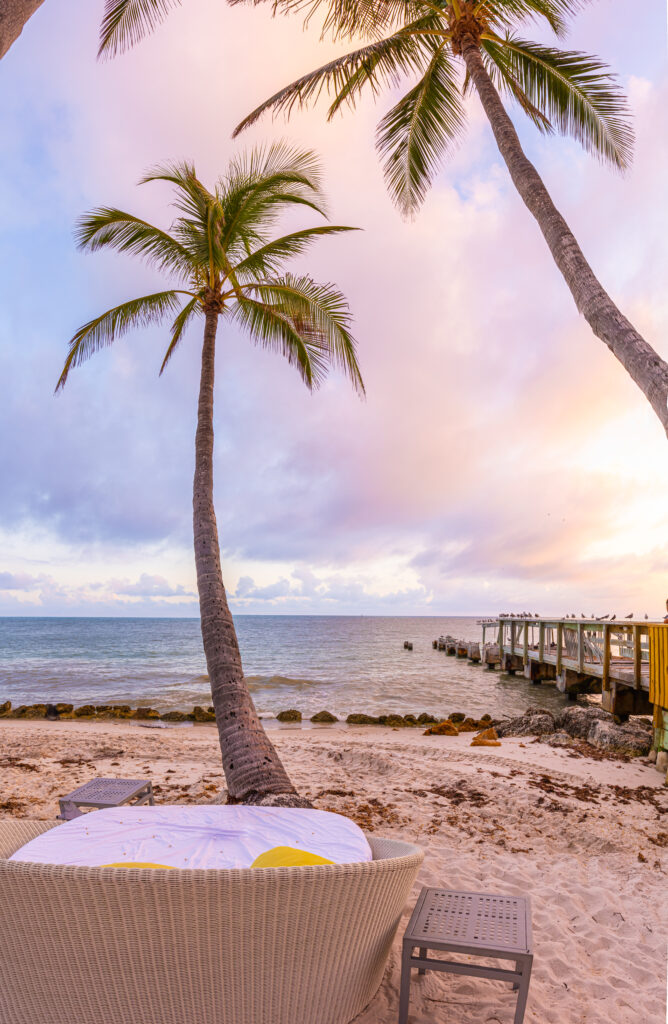 Casa Marina Key West. Casa Marina has an exclusive beach at the southern edge of the island — an attribute few key western hotels can offer. In the past 100 years, it has hosted numerous celebrities, celebrities and political figures.
For a relaxing vacation, there is no shortage of resorts to explore in the Florida Keys. Now if you are looking for more of an adventure check out our recent article about surfing locations.