These active beach vacations are perfect for you if you crave more than just lounging on a beach chair all day. While beach vacations often involve indulging in drinks and relaxation, plenty of activities allow you to stay active and make the most of your destination. Engaging in hiking, biking, snorkeling, and various water sports keeps you fit and healthy during your vacation. It allows you to truly immerse yourself in the beauty and offerings of your beach destination.
To help you plan your active getaway, we have curated a list of nine incredible beach destinations worldwide that cater to outdoor adventure enthusiasts. From yoga retreats in Bali beach towns to thrilling over-water rock climbing in Thailand, from scenic hiking in Acadia National Park to exciting jet skiing in Costa Rica, these destinations offer a perfect blend of beach bliss and thrilling outdoor activities. Whether you prefer the laid-back surf town of Todos Santos in Mexico or the majestic landscapes of St. Lucia in the Caribbean, there's something for every adventure seeker.
Canggu, Bali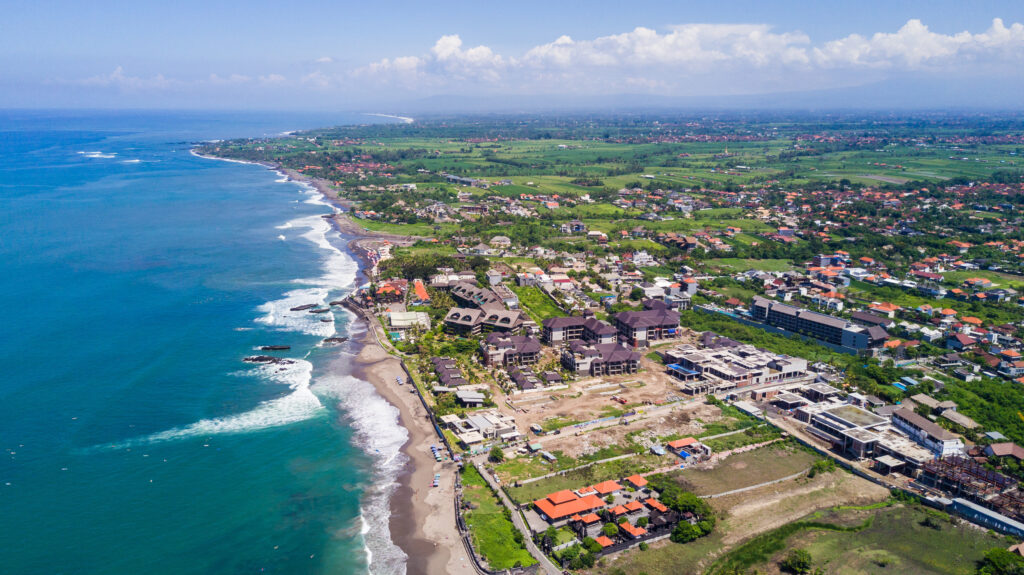 Let's start with Canggu in Bali, one of the newer beach towns known for its healthy eating, vibrant surfing culture, and an array of yoga retreats. Immerse yourself in the idyllic surroundings of Canggu and enhance your well-being at The Practice Bali, a renowned yoga studio that offers transformative training to strengthen and restore your body. Discover the perfect balance of relaxation and invigoration in this beach paradise.
Guanacaste, Costa Rica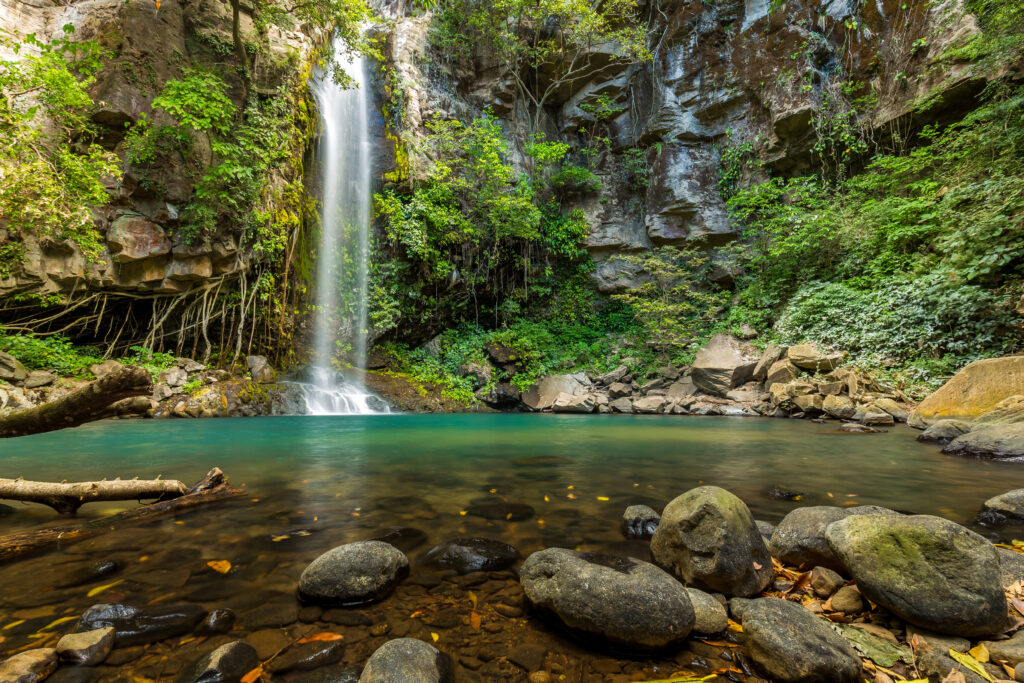 On the northwestern coast of Costa Rica, Guanacaste Province welcomes visitors with its stunning beaches and vibrant water sports culture. Dive into a world of excitement as you indulge in thrilling activities like windsurfing, jet skiing, snorkeling, and diving. For the ultimate active beach experience, look no further than the W Costa Rica - Reserva Conchal resort. This exceptional property seamlessly combines an active lifestyle with a happening nightlife scene, ensuring that you have the perfect balance of adventure and relaxation during your stay. Get ready for an unforgettable beach getaway filled with exhilarating water sports and unforgettable moments.
Todos Santos, Mexico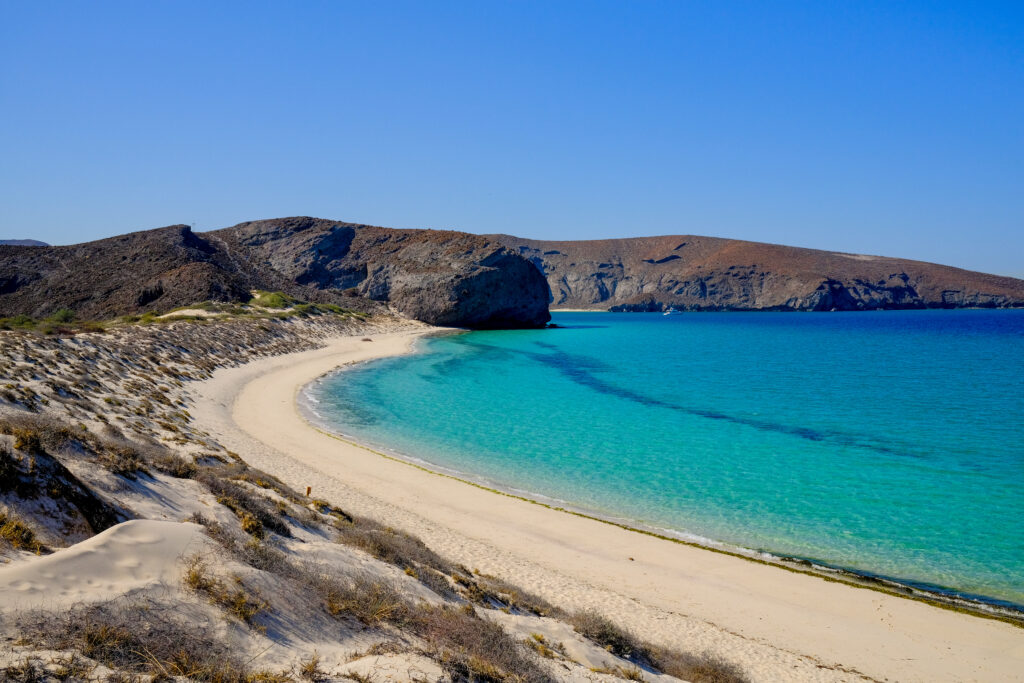 Head to Todos Santos in Mexico for an unforgettable surf experience. This charming surf town boasts excellent beaches ideal for swimming and snorkeling, providing the perfect backdrop for outdoor adventures. Whether beginner or experienced, Todos Santos offers fantastic surf lessons and opportunities to ride the waves. When it comes to accommodations, boutique hotels like San Cristobal Hotel and Paradero Todos Santos offer a delightful blend of comfort and style, ensuring a memorable stay in this surf paradise. Embrace the vibrant surf culture of Todos Santos and create lasting memories in this idyllic beach destination.
Acadia National Park, Maine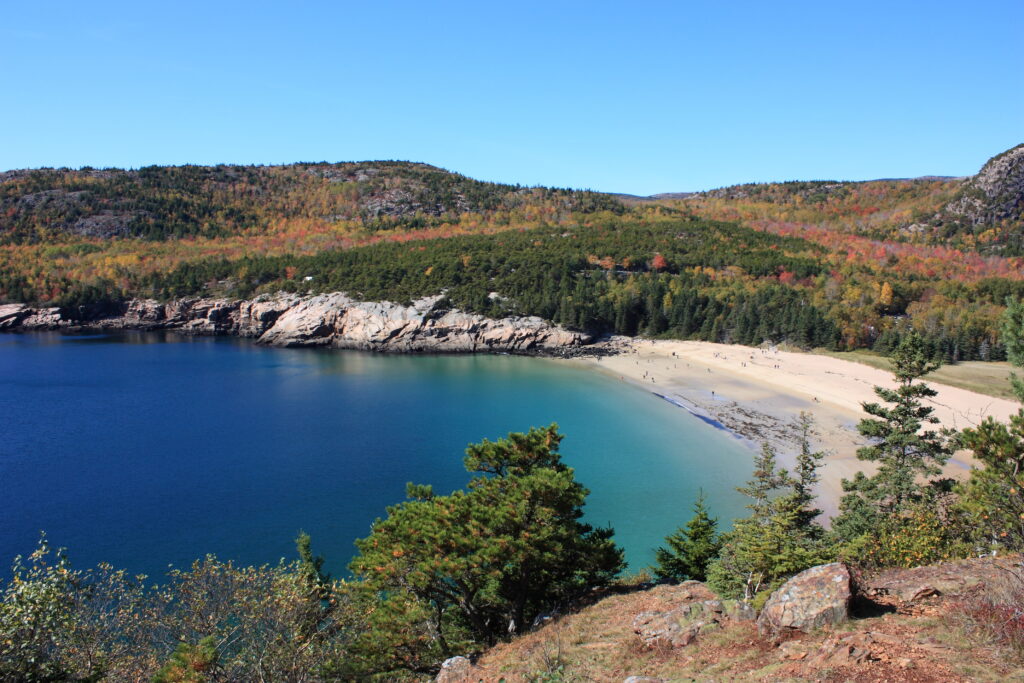 Embark on a domestic adventure and discover the wonders of Acadia National Park in Maine. This pristine national park offers an array of outdoor activities for nature enthusiasts. With over 150 miles of scenic hiking trails, Acadia National Park offers ample opportunities to immerse yourself in breathtaking landscapes. Iconic routes like Cadillac Mountain and Gorham Mountain await your exploration. After a rewarding hike, unwind and soak up the serenity of picturesque beaches like Seal Harbor and Echo Lake. Acadia National Park truly combines the best of both worlds. It offers thrilling adventures and tranquil beach moments, making it a perfect destination for outdoor enthusiasts.
Railay Beach, Thailand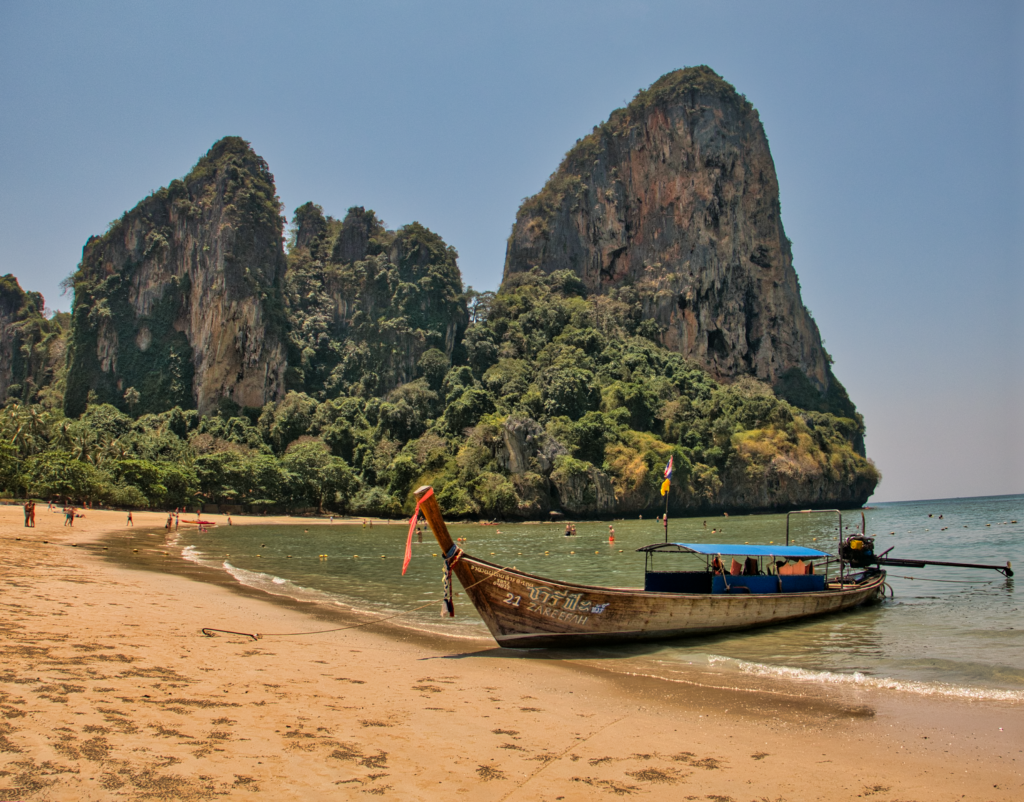 Nestled in Thailand, Railay Beach is a haven for outdoor enthusiasts, offering more than just beautiful sandy shores. It is renowned for its world-class rock climbing opportunities that draw climbers of all skill levels. The towering limestone cliffs that encircle Railay Beach provide a stunning backdrop and a challenging playground for climbers. Moreover, Railay Beach offers guided rock climbing excursions for all skill levels, catering to both novices and experienced climbers.
Railay Beach offers deep water soloing, allowing daring adventurers to free-climb cliffs over the ocean. If needed, you can plunge into the water for an exhilarating experience. This beach is an adventurer's paradise to test your limits and create unforgettable memories in a stunning natural setting.
Lanai, Hawaii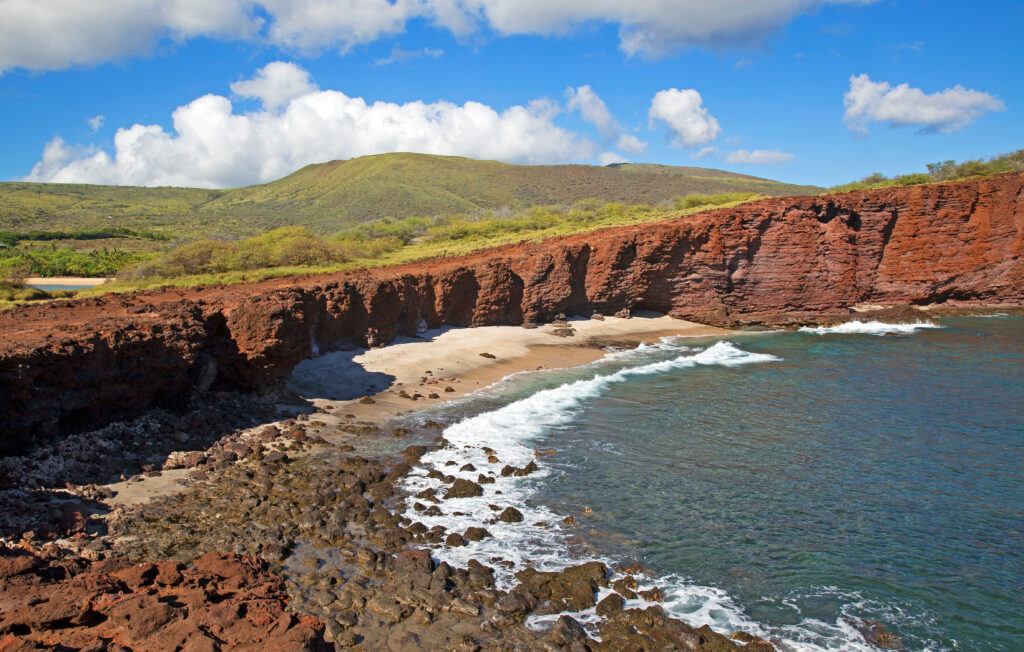 Indulge in a wellness retreat in the tropical paradise of Lanai, Hawaii. This serene destination is perfect for those seeking rejuvenation of the mind, body, and soul. Four Seasons Resort Lanai, indulge in wellness activities for enhanced well-being. Begin your day with beach yoga, finding inner balance as the waves soothe your mind. Engage in invigorating workout classes that energize and strengthen your body. Manele Golf Course offers an unforgettable golfing experience with ocean views and cliff-perched holes, designed by Jack Nicklaus.
Indulge in a blissful sports massage to relax your muscles and feel refreshed after a day of activities. Four Seasons Lanai promotes holistic wellness, blending active and relaxing moments in a luxurious island setting. Unwind, recharge, and find your inner harmony in this tropical haven of well-being.
Galapagos Islands, Ecuador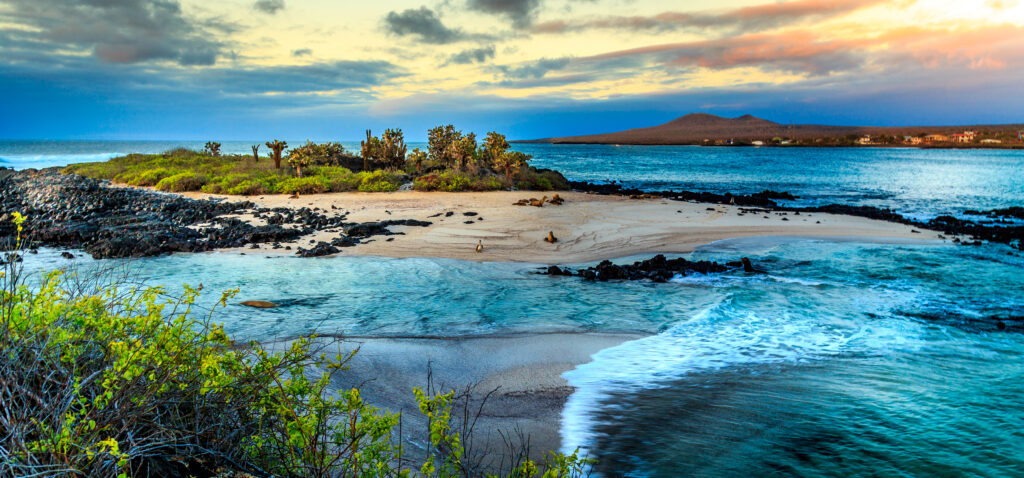 Embark on a remarkable adventure in the Galapagos Islands, Ecuador, where nature and exploration collide. This archipelago offers a unique experience for outdoor enthusiasts, with its diverse array of hiking trails and abundant opportunities to spot native wildlife. Traverse the volcanic landscapes and immerse yourself in the awe-inspiring beauty of the islands. A must-try hike is the trek around Sierra Negra, an active volcano boasting one of the world's largest craters.
As you conquer this challenging trail, you'll be rewarded with breathtaking panoramic views. For diving enthusiasts, the Galapagos Islands are a true paradise. Explore the famous dive sites, such as Wolf Island and Darwin Island, where you'll encounter incredible marine life, including turtles and vibrant coral reefs. The Galapagos Islands offer an unrivaled experience for those who seek adventure and appreciate the wonders of nature. Let the archipelago's beauty and biodiversity captivate you as you create memories to last a lifetime.
Crete, Greece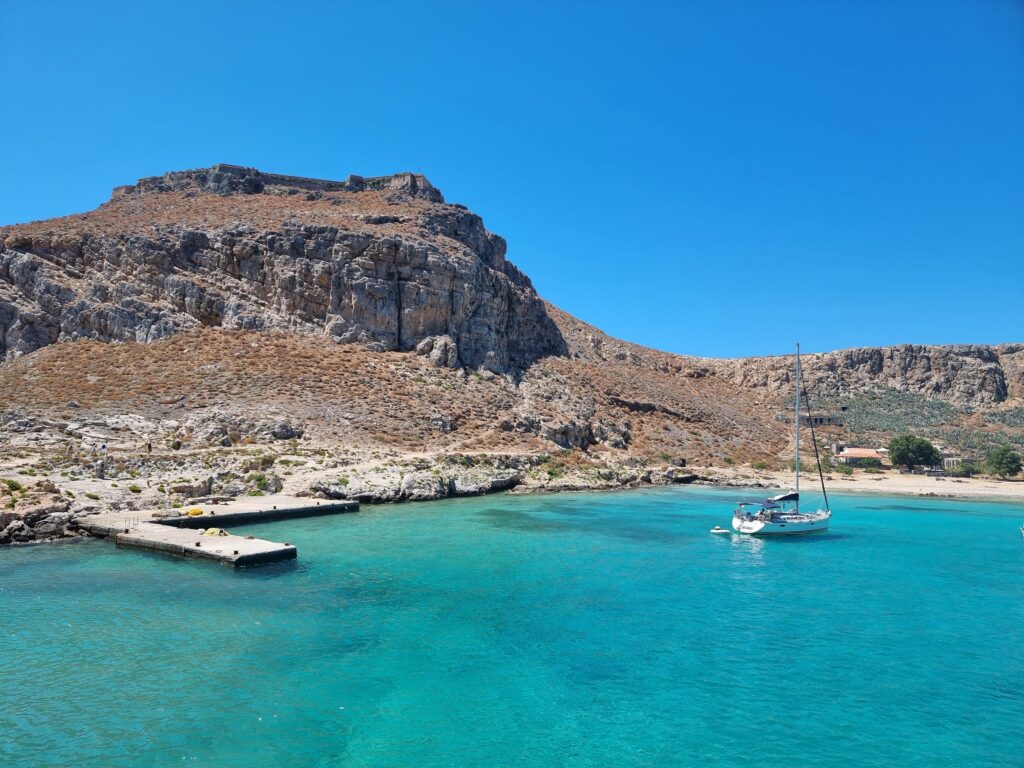 Discover the extraordinary hiking terrain of Crete, a Greek island that stands out among its counterparts. As you explore Crete, you'll witness a captivating transition from rocky beaches to lush jungles, offering a diverse and picturesque landscape for outdoor enthusiasts. Immerse yourself in days of adventure, hiking to remote and secluded beaches that reward your efforts with pristine beauty and serenity. Don't miss the opportunity to explore the magnificent gorges of Crete, such as the renowned Samaria Gorge and Zakros Gorge. These natural wonders invite you to embark on unforgettable journeys, surrounded by towering cliffs, lush vegetation, and breathtaking vistas. Traverse the winding paths and marvel at the untouched natural splendor that awaits around every corner. Crete beckons you to embrace its captivating hiking trails and experience the island's untamed beauty firsthand.
St. Lucia, Caribbean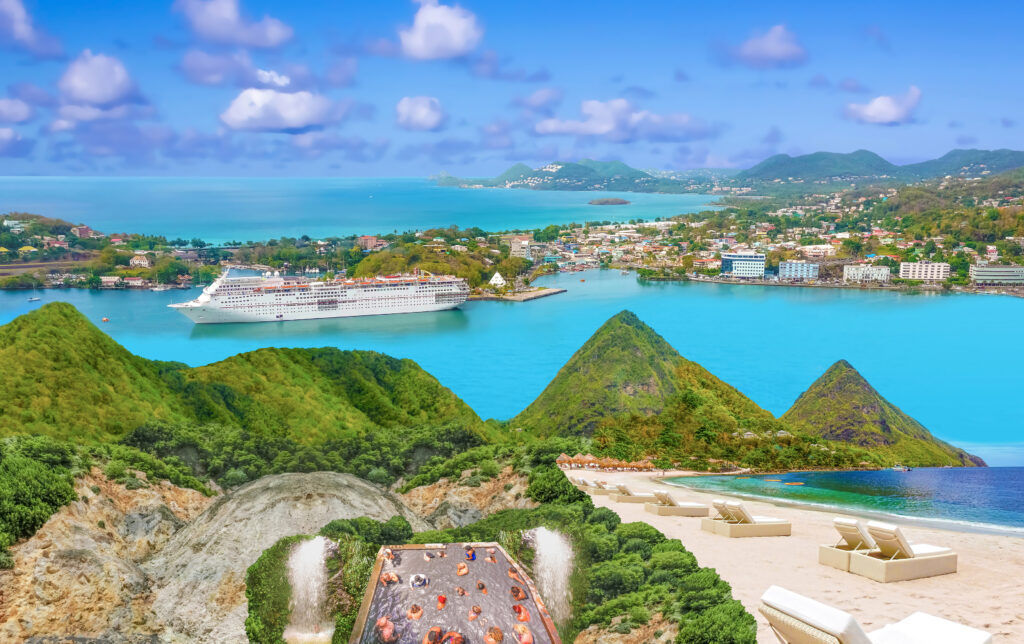 Experience the breathtaking beauty of St. Lucia, a Caribbean island that offers a hiking paradise like no other. The iconic Piton Mountains, a UNESCO World Heritage site, beckon outdoor enthusiasts to embark on thrilling trails and discover awe-inspiring vistas. Take on the challenge of the Gros Piton Nature Trail or the Petit Piton Trail, both offering magnificent views and a rewarding outdoor experience.
After an invigorating hike, indulge in the luxurious offerings of St. Lucia's top-notch hotels. Sugar Beach, A Viceroy Resort, and other luxury accommodations provide an array of water activities to complement your active beach vacation. Engage in a friendly game of tennis or beach volleyball, feel the thrill of sailing or windsurfing, paddle your way through the crystal-clear waters in a kayak, or explore the vibrant underwater world while snorkeling. St. Lucia caters to your desire for both adventure and relaxation, ensuring that your beach getaway is filled with unforgettable moments. Immerse yourself in the natural wonders of St. Lucia as you conquer the Piton Mountains and partake in a wide range of exhilarating water activities. This Caribbean gem promises an active beach vacation that combines the beauty of nature with the luxurious comforts of a tropical paradise.
These nine active beach vacations offer endless opportunities to engage in exhilarating activities while enjoying the stunning beauty of beach destinations worldwide. So, whether you're seeking adventure on Bali's shores, scaling cliffs in Thailand, or hiking through majestic landscapes in Maine or St. Lucia, these destinations promise an unforgettable and active beach vacation experience. Embrace the spirit of adventure and make the most of your time in these remarkable locations.