A dream vacation is often a once-in-a-lifetime adventure for some travelers but can be a nightmare when things go south quickly. Even when you plan all your trip details, unexpected occurrences can be more stressful than when things go wrong at home.
You're supposed to be enjoying your vacation, after all! You've worked hard and want some peace. Unfortunately, stuff happens at the worst possible times. Stuff can especially happen on holidays, turning trips into complete nightmares.
From spending your honeymoon hospitalized to leaving your money behind in a hotel room or a volcanic eruption, these travelers show how dream vacations can turn into nightmares.
A Destination with Complications
A friend had the following travel headache. When we were living together, we visited different countries on our breaks. My friend decided to visit another friend in Nepal.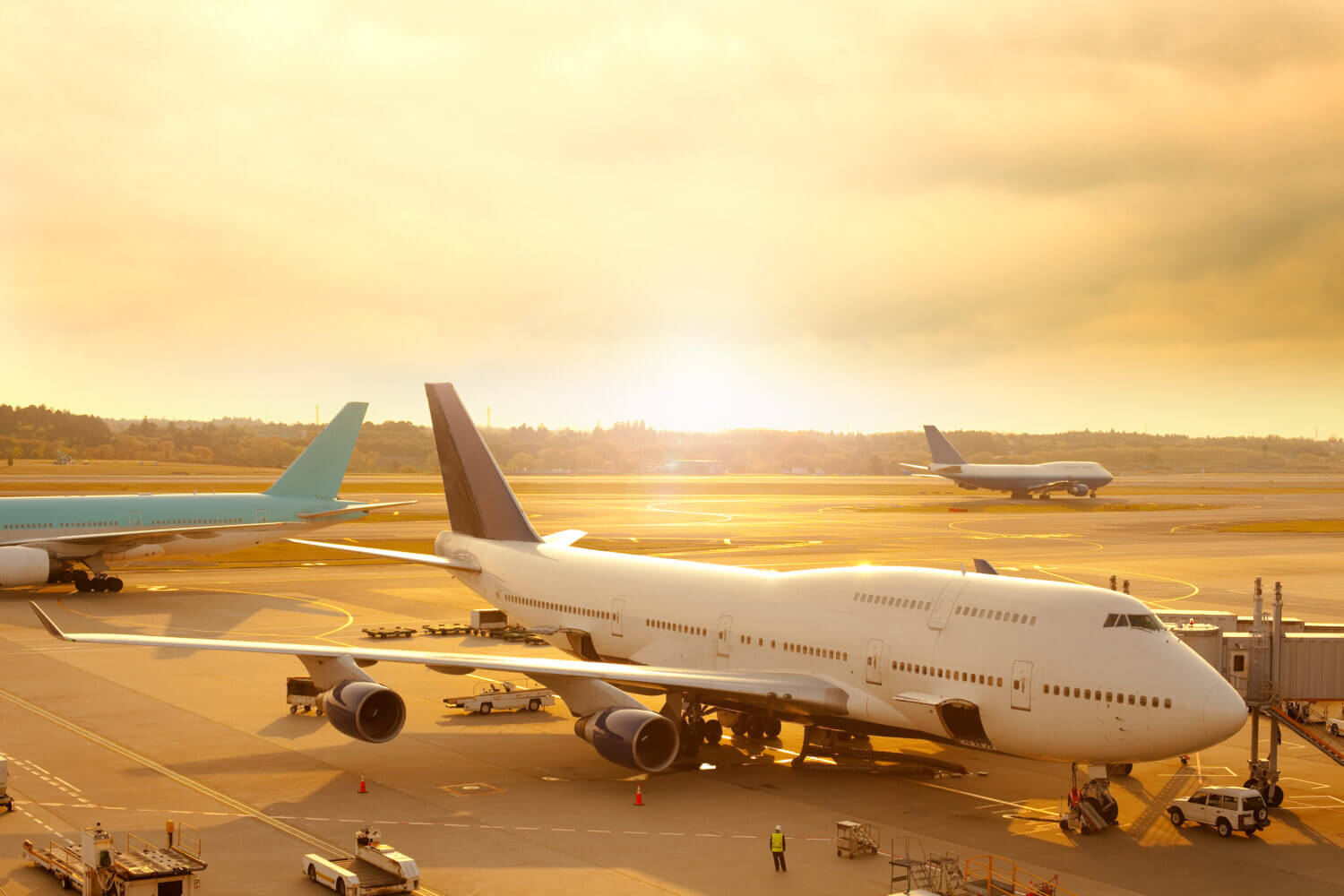 Everyone had to go to the tarmac to board the plane after her layover. Although there were two planes, everyone went to one, making my friend think it was the correct aircraft.
My friend handed over her ticket to the boarding agent and sat down. She arrived in what she assumed was Nepal and took her place in the immigration line.
Noticing other foreigners in the line, my friend commented that she thought Nepal would be greener, receiving incredulous looks. Her fellow travelers informed her she was in Tibet, not Nepal.
The lady taking the tickets needed to pay more attention! After an extra six hours, my friend arrived in Nepal.
We Need Air, and We Need It Now
Imagine a bus filled with twelve and thirteen-year-olds. We were on an outdoor camping trip, and it had rained all weekend. I got out a can of fart spray, spraying it five times with our van having a single working window.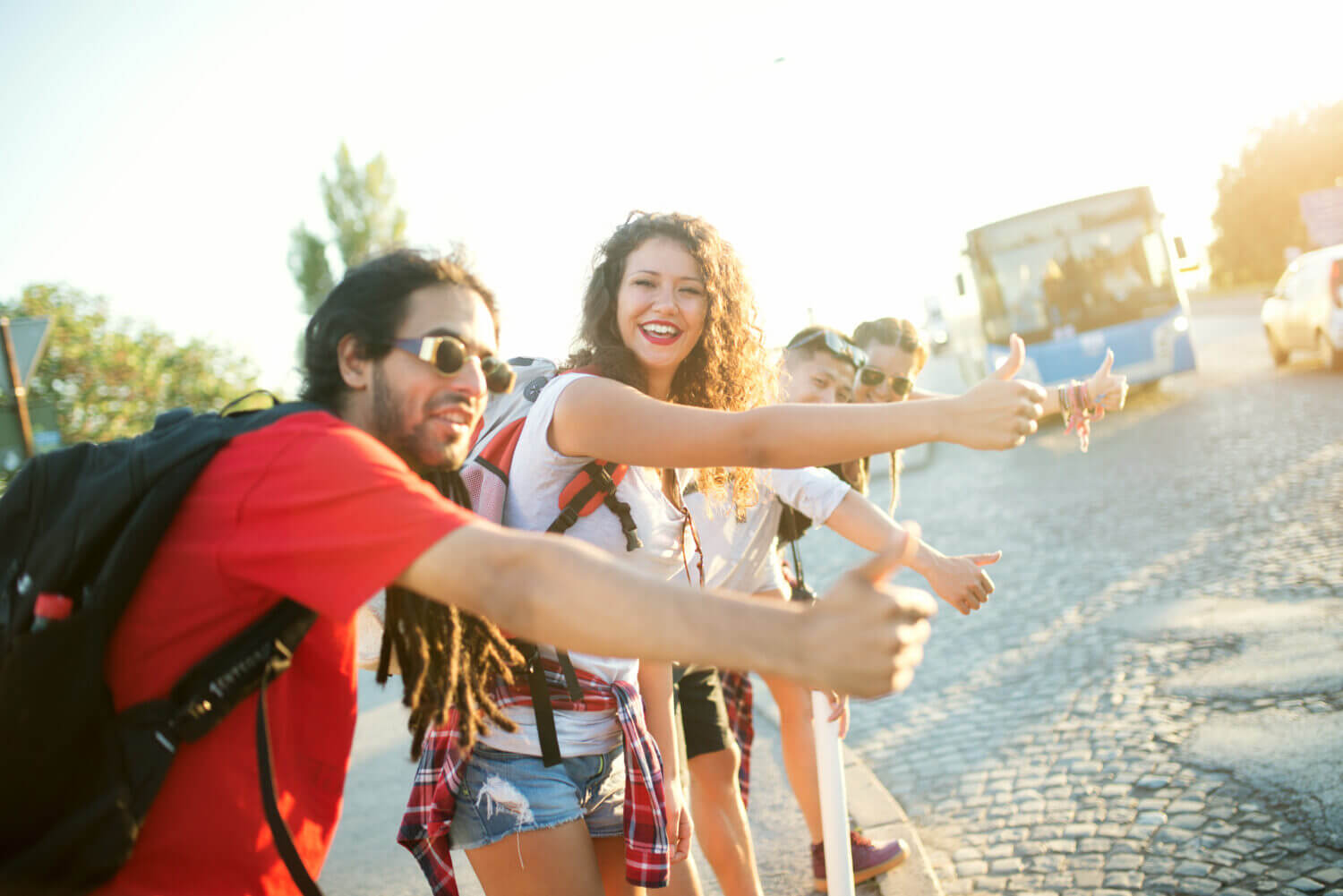 My dad threw up out the window from the smell. We ended up with a flat tire only a few minutes later. I still marvel that I'm alive to tell this story!
Hold Your Wallet
My girlfriend and I cut our yearly spending to pay for an Italian dream trip. We unknowingly ended up at a tourist trap that charged an outrageous 380€ for a seafood dish.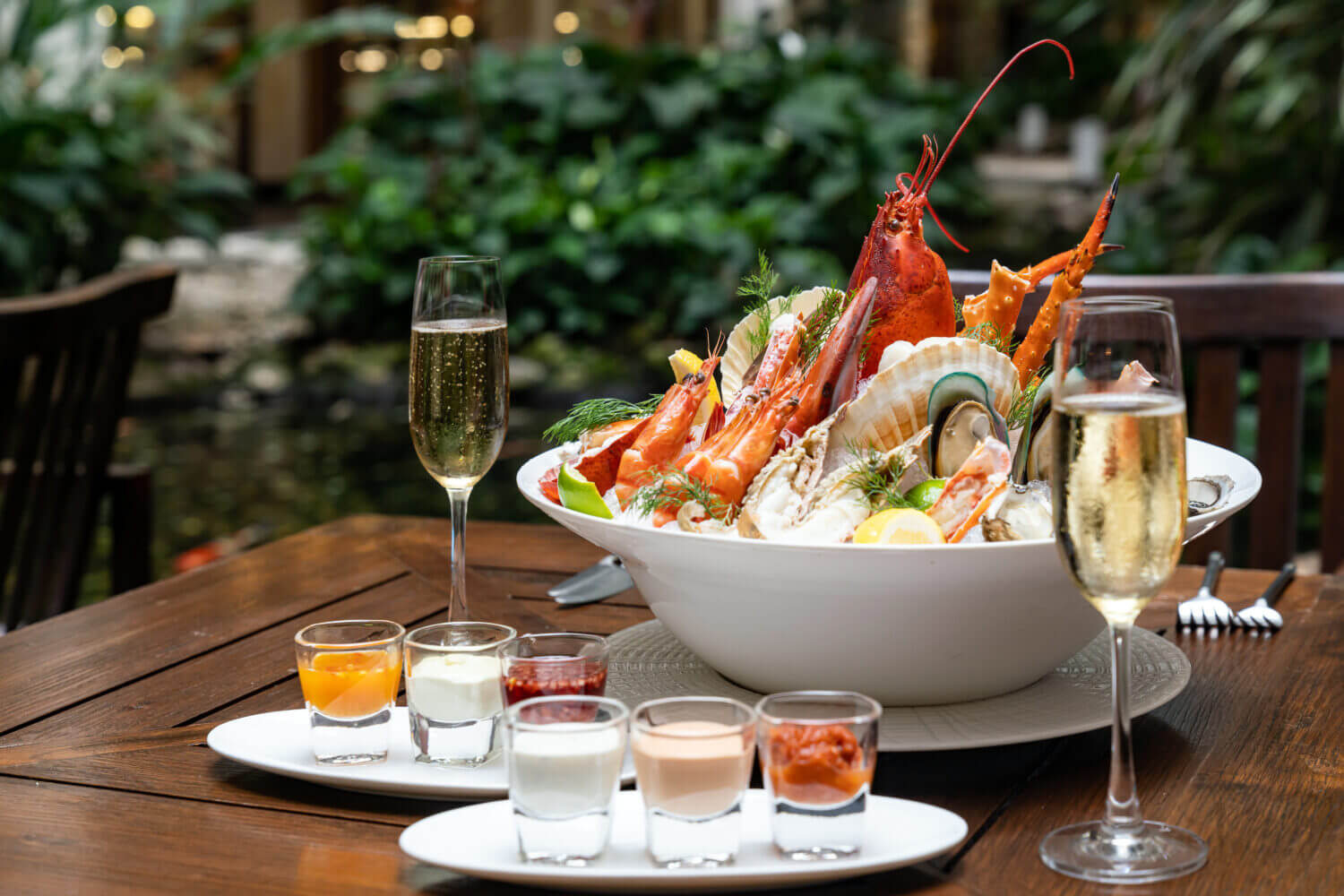 I was stunned, and my girlfriend was so stressed that she cried. A Carabinieri, or Italian cop, asked what was wrong. I told him what had happened, after which he took the bill inside, spoke with someone, and told us we had a free meal.
Our trip to this restaurant was a good experience overall. However, the restaurant's price-gouging was not acceptable.
Just…Disgusting
I was on my way back from an extended assignment in Baluchistan. The first leg of my journey was a flight from Karachi to Kuwait.
This flight was on Air Parkistan during the Hajj. Because the flight was so full, I had to sit in the back, near the toilet.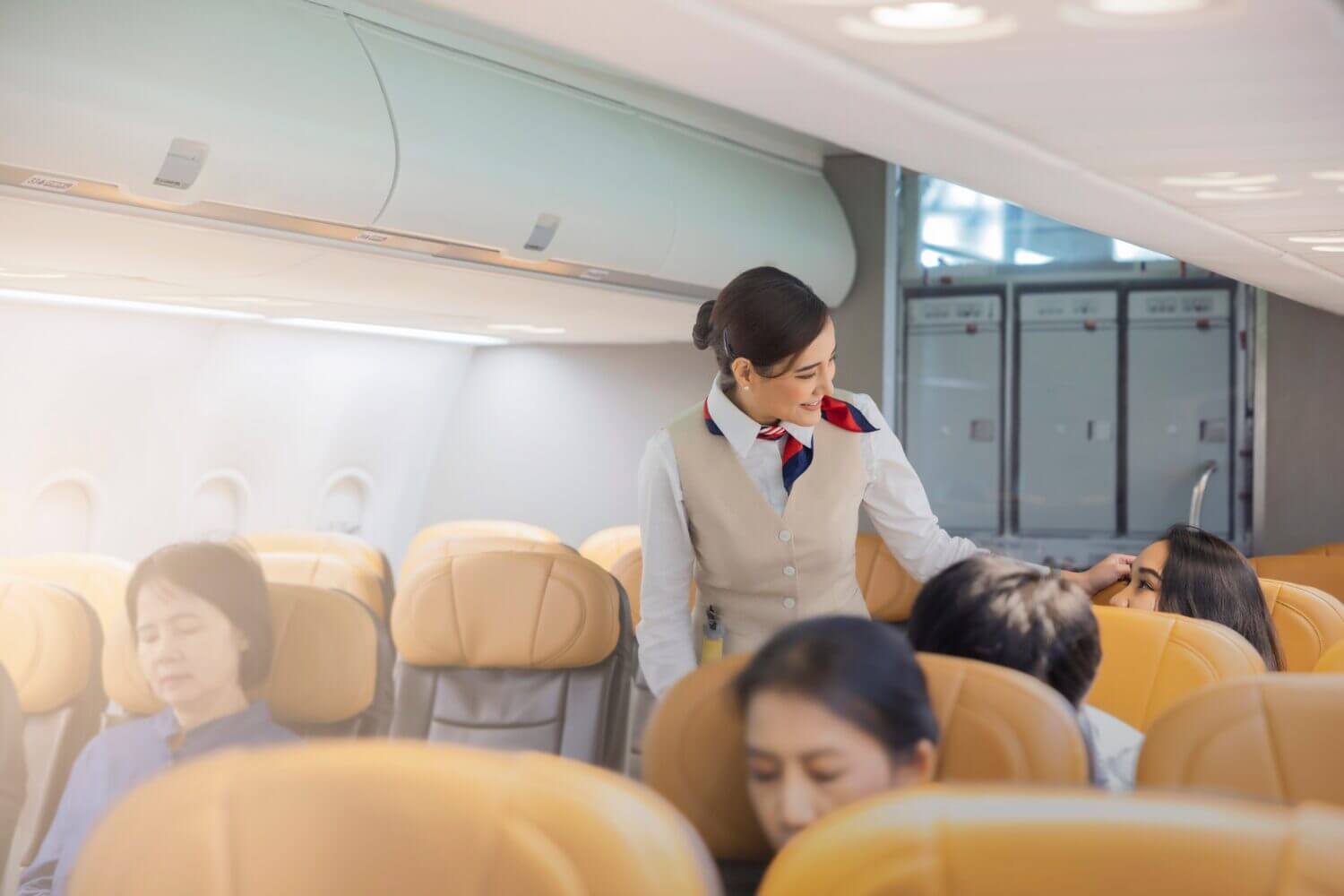 This flight had many men who had never flown before on board. Passengers all over the plane were praying, yelling in fear, or going up and down the aisles to explore everything.
Eventually, these passengers had to start using the bathroom. Because so many had no idea how to flush, the waste started flowing into the aisles.
I managed to get a shower in the BA Club after reaching Kuwait. On my first-class flight to London, I got sick with a fever, chills, and cough.
I ended up quarantined for the night upon reaching London. On my flight back to the US, I spend the entire flight feeling sick.
When I got home, I slept for two days and then visited the doctor. The respiratory viruses and intestinal parasites died off after a lot of medication.
Never on Time
This past December, we flew from Orlando to the Bahamas. When our plane developed mechanical problems, the airline had to bring a plane from Havana to Orlando via Nassau.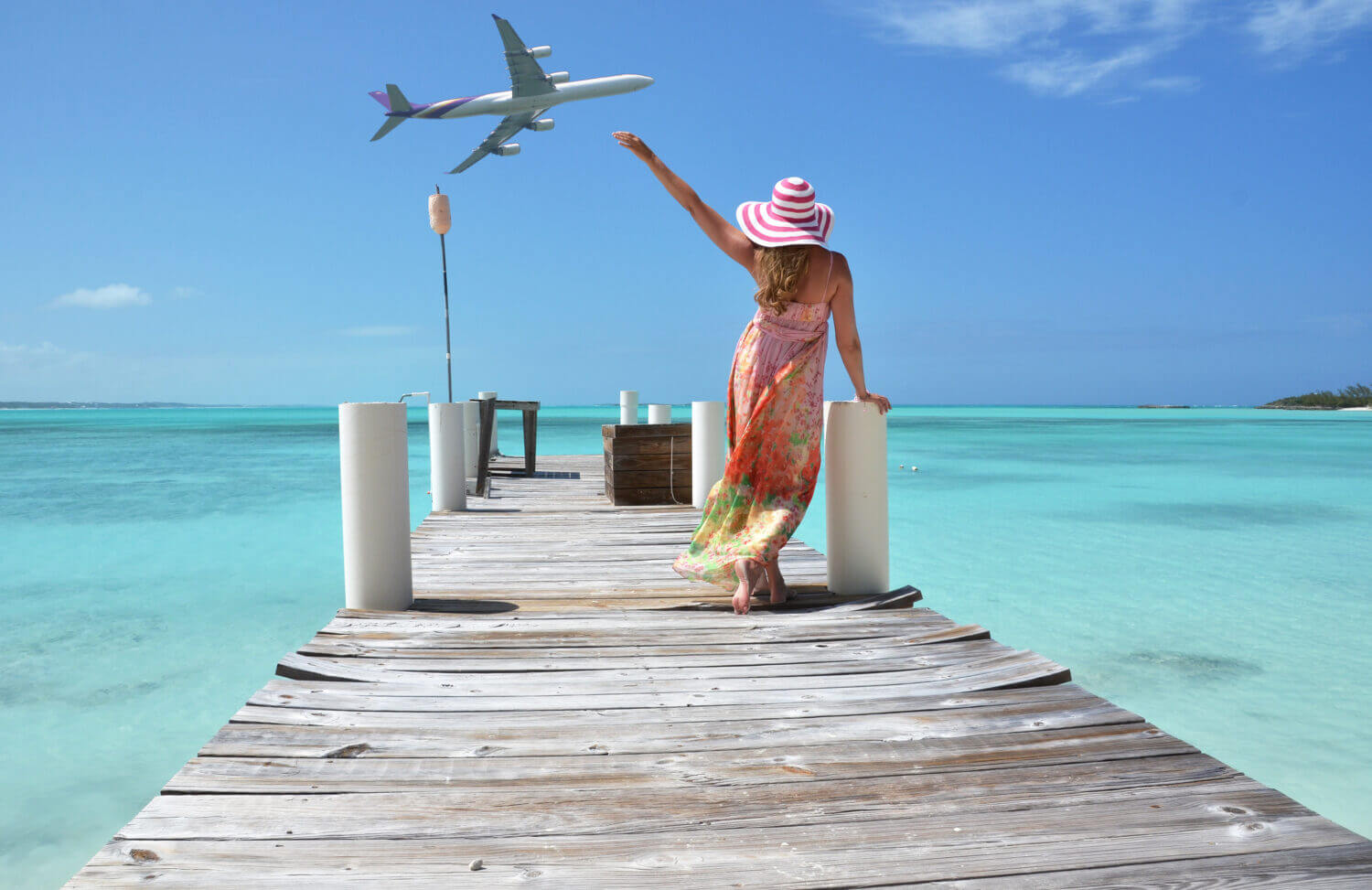 The gate was very sparse about updates on our flight. This airline should have reassured us that they would keep us updated.
One thing to bear in mind is that our flight was originally for 1:30 that afternoon. We were only in the air after midnight!
I'd caution against flying on a Bahamasair flight. The airline has an overage flight time of over two hours and an on-time percentage of 11%
One Hand Doesn't Know What the Other Does
I missed a connecting flight back to the US because of mechanical trouble with the plane. The trip back home took 42 hours altogether.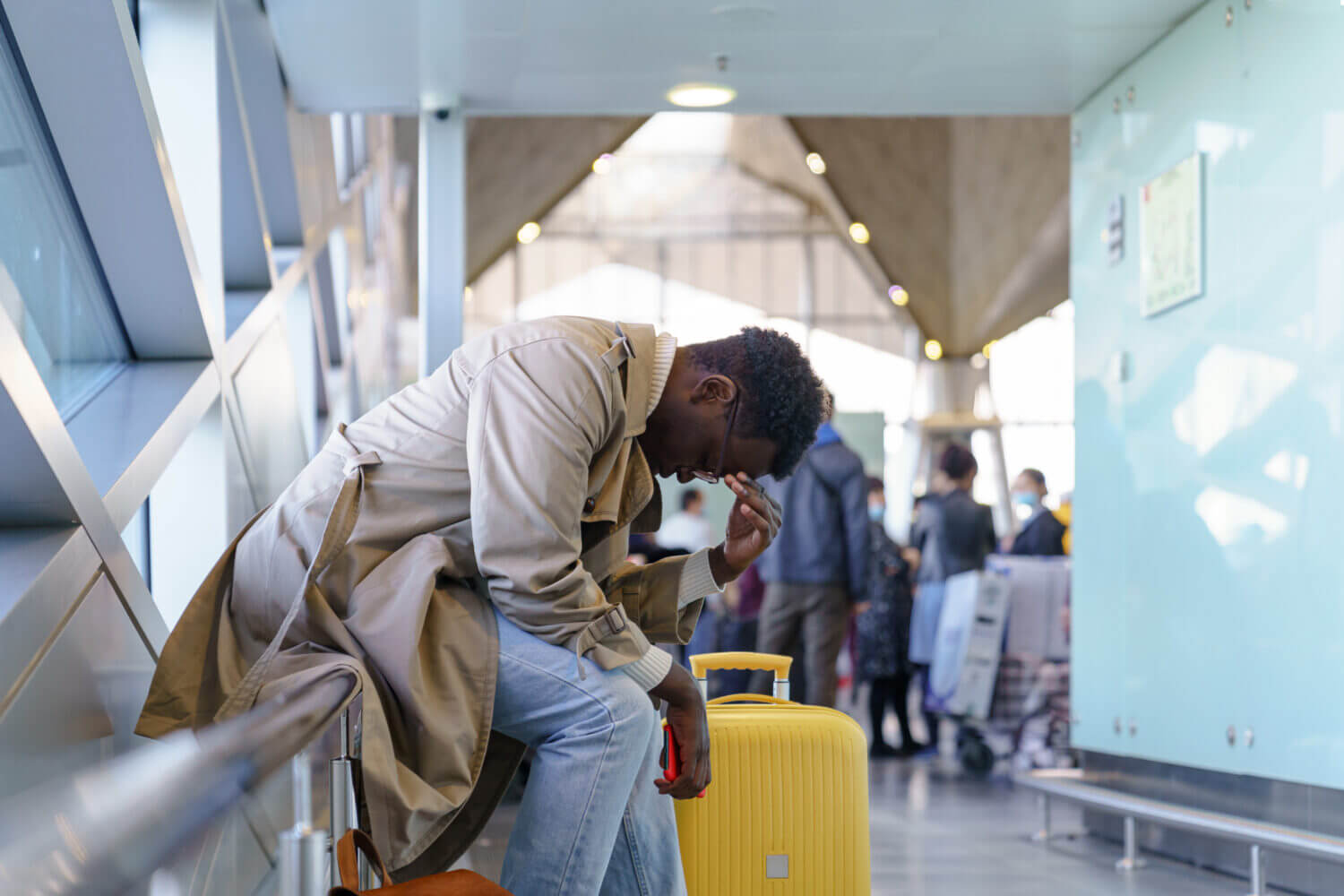 The domestic carrier I used knew little about my previous flight's trouble. To add insult to injury, I would have to buy tickets on flights already overbooked.
A Painful Journey
In March 2018, after being able to take my first vacation in ten years, I decided to visit Lanzarote. I opted to rent a bike because this coastal location is flat.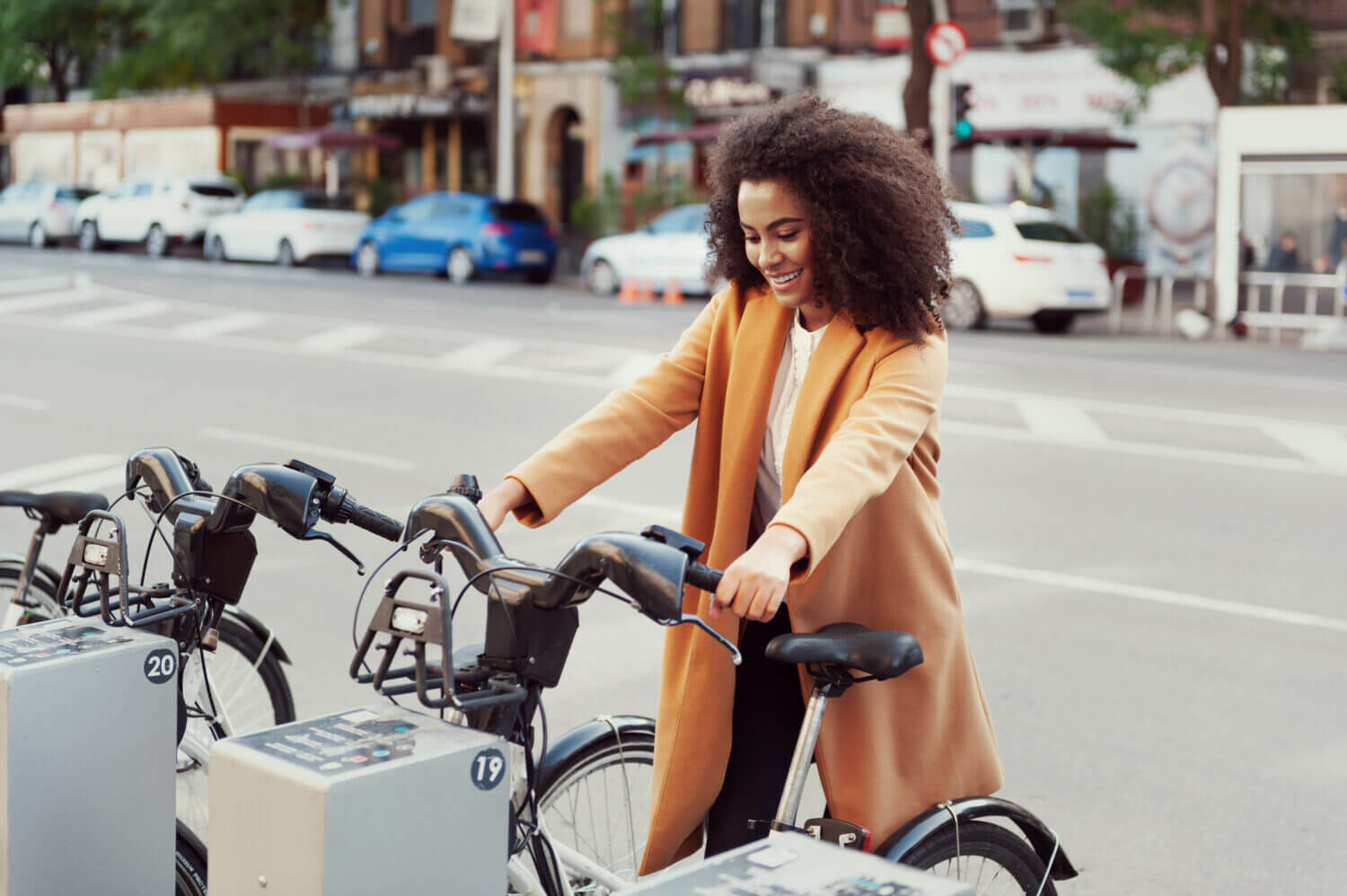 Someone shouting behind me in German startled me as I cycled away from the rental center. As I pushed away from the curb at full speed, I started getting a case of speed wobbles.
My leg broke in ten places, and I also broke my knee. I spent the rest of my trip in the hospital.
There was nothing meaningful that happened from this experience. If there was a takeaway from it, it was that stuff happens.
Going Somewhere, for Nothing!
I decided to travel to the other side of the world for a few months, spending a ridiculous amount of money. I neither learned to be someone else nor discovered anything meaningful.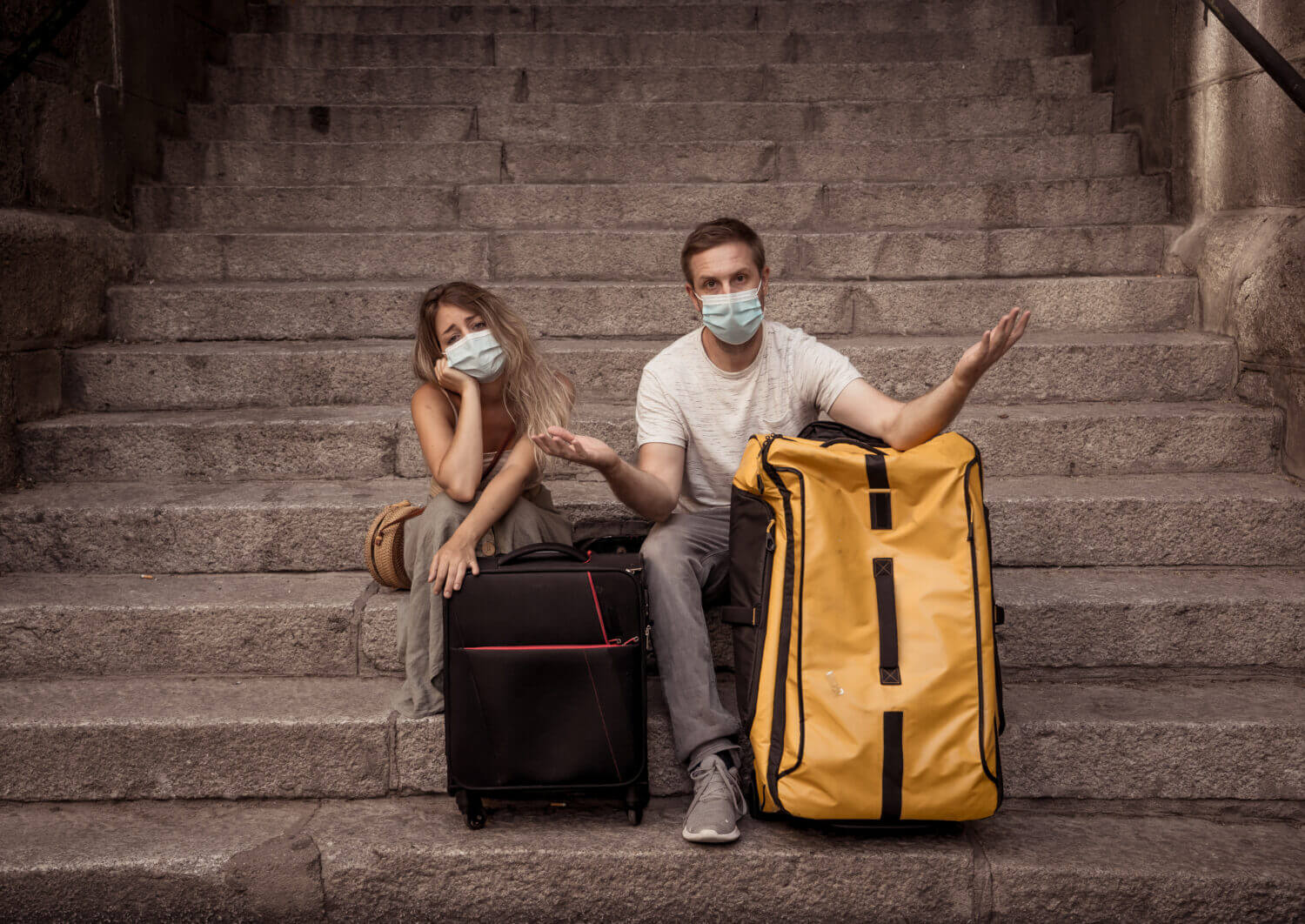 After returning, I was still the same guy in the same apartment. However, I had a lot less money than when I started.
I didn't even meet a cute girl while I was there! That would have given me some inspiration.
Are We Ever Getting Home?
In 2017, my husband and I, from Puerto Rico, visited friends in Texas and then drove to Colorado for a week in a cabin. We had saved the money for this trip, knowing it would be expensive.
We discovered that Hurricane Maria, a Category 5 hurricane, was projected to hit the island just after arriving in Colorado. Although we contacted our families before the storm landed, we heard nothing for two weeks.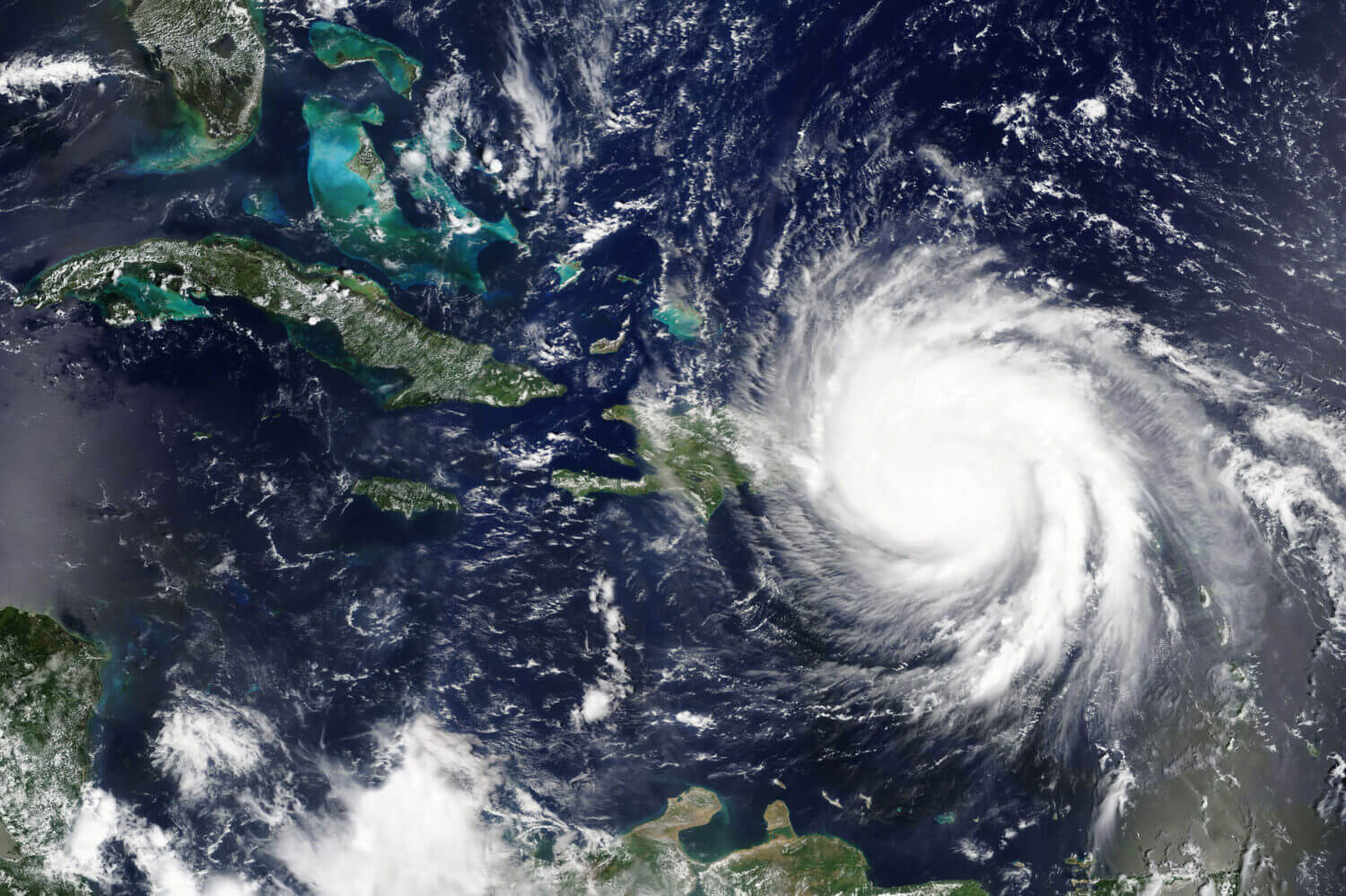 No flights were arriving or departing from the island. We were stressed out without knowing whether our families were okay and seeing so much damage on the news.
We spent 35 days in Texas instead of the 14 we'd expected. Our return flights to Puerto Rico kept getting canceled.
The money was so tight that we had to stay with our friend. The hospital where my husband worked as a nurse caught fire from an exploding power plant.
Not hearing from our families, being able to get back home, or knowing if my husband still had a job was enough to drive us crazy. We had to cope with this while conserving money as much as possible.
Learning to Drive Manual is a Must
In the 1990s, my mom and stepdad took my brother and me to South Dakota. At the time, my brother and I were about six.
My stepdad was driving the rental car to the lodge where we were staying. Near Sioux Falls, around midnight, my stepdad was pulled over for going ten miles over the speed limit.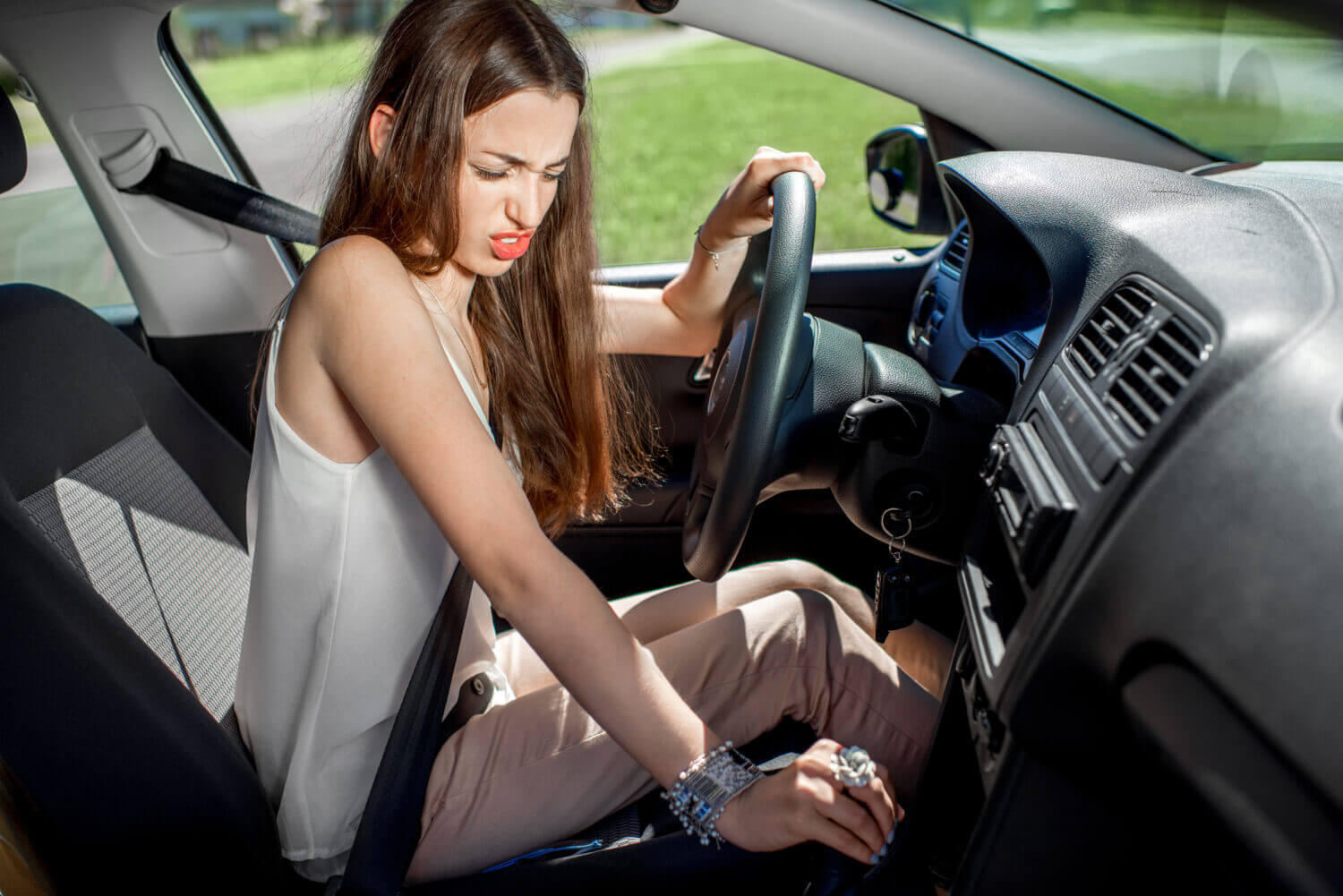 Because of the small population size, the cop didn't issue a ticket. My stepdad had to go to jail overnight so the judge could handle the case in the morning.
My mom panicked because she didn't know how to drive a stick shift or get to our location. The police officer called to wake the judge to handle the case so a woman wouldn't be stranded in the middle of nowhere with two young children.
The judge said he was tired and needed to sleep, telling us we could go if my stepdad paid the fine at the jail. My stepdad described the jail as like Mayberry because it had only three cells.
The Ultimate European Camping Misadventure
Buckle up, folks, because you wouldn't believe the craziness we faced from the Netherlands to Rome. Picture this: it all kicked off with us watching a crow unleash its fury on a poor pigeon on the train tracks - yeah, talk about a bad omen.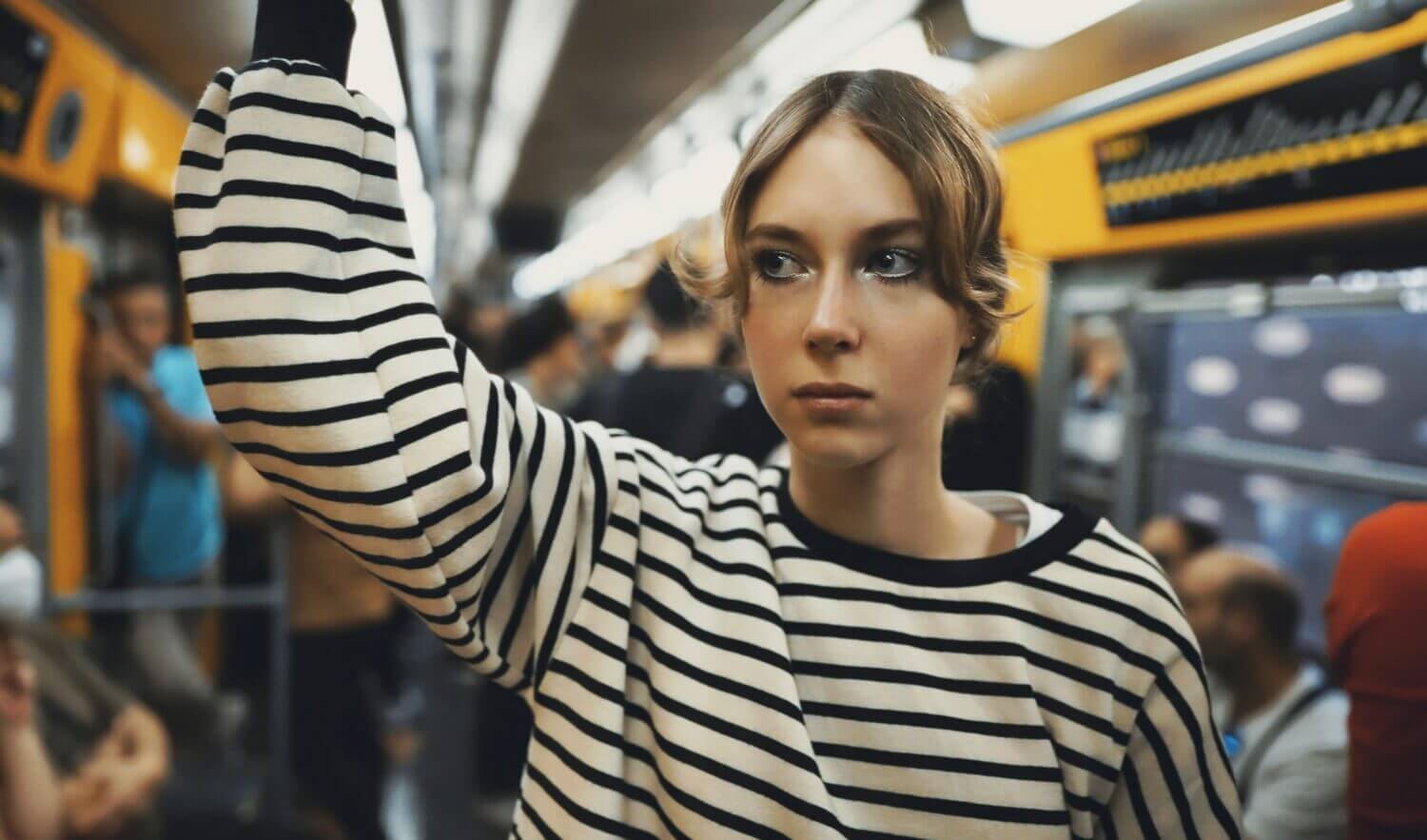 Our journey then took us to an overcrowded compartment, a mysterious bus halt in Rome, and a rocky campground that made sleeping feel like a 'bed-of-stone' challenge. The rocky saga ended with us fleeing to a hotel before heading to Venice, where, thankfully, the universe gave us a break.
Mickey's Mayhem
With the holiday rush behind us, we had settled on January as the ideal month for our much-anticipated family trip to Disney World. We envisaged a cozy, calm, and enjoyable experience, devoid of the typical hustle and bustle associated with peak tourist seasons. We were envisioning leisurely strolls through the Magic Kingdom, fast-passes galore, and shorter-than-usual lines at popular rides. Boy, were we wrong!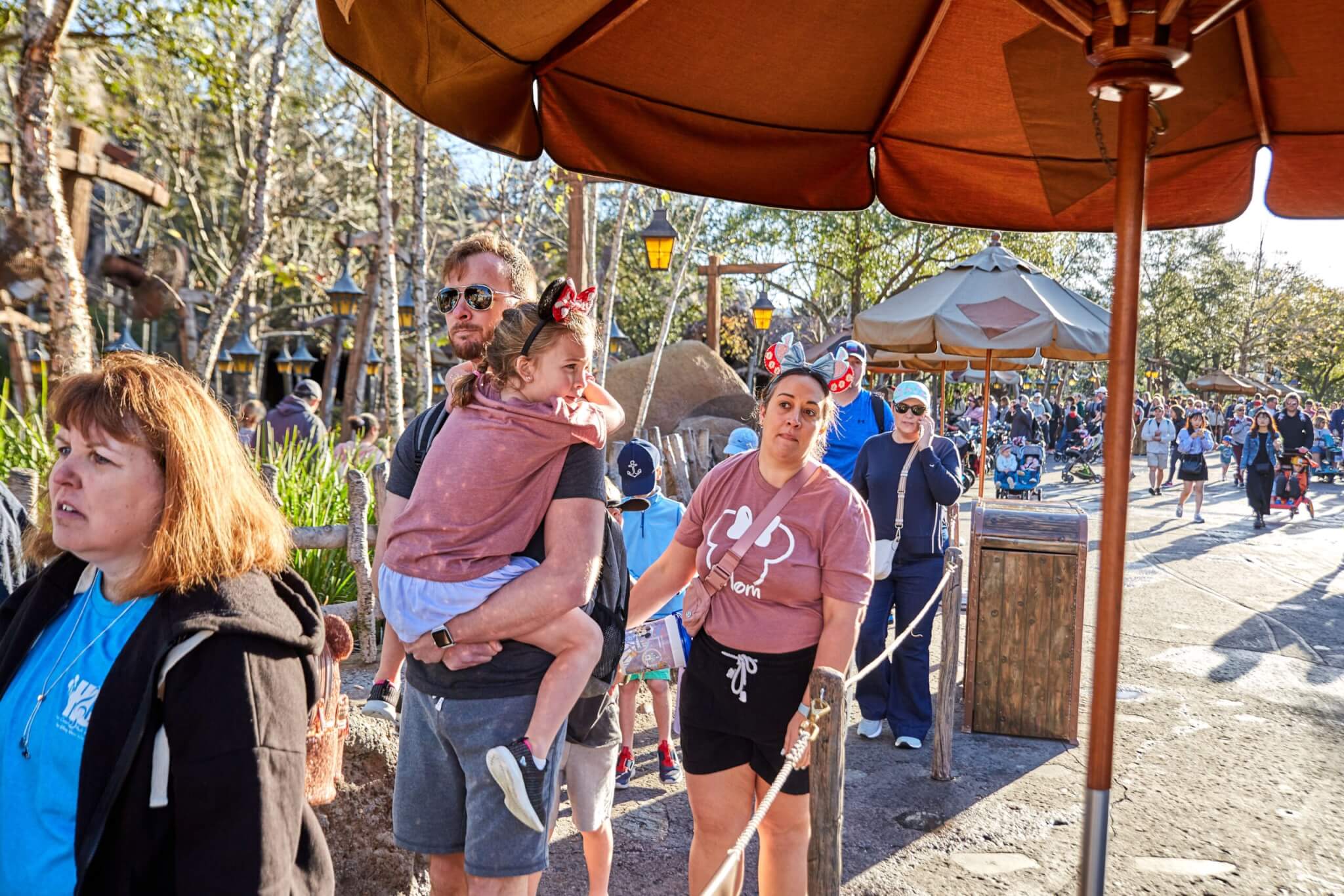 Contrary to our expectations, what we walked into felt more like a bustling South American festival rather than a supposedly 'quiet' time at the most magical place on Earth. To our surprise, Disney World had transformed into a sea of visitors who, like us, had planned their visit thinking it was an off-peak time. We later learned that we had unknowingly stumbled upon a period popular with South American tourists due to a marathon event. With queues wrapping around the corners and wait times soaring high, our dream vacation was starting to look like a crowded nightmare.
As if the unexpected crowds weren't enough of a buzzkill, Mother Nature decided to throw us another curveball. Our entire family came down with a violent case of a stomach bug. We were battling relentless waves of diarrhea, transforming our vacation into a sick leave of sorts. Over-the-counter remedies like Imodium and Antivert became as essential as our park passes. There were days we had to muster all our strength and willpower just to make it to the parks.
In the end, the trip that was meant to be filled with joy and magic turned out to be a stressful, uncomfortable ordeal. Instead of returning home with cherished memories of Mickey and Minnie, we were left with flashbacks of long queues and unpleasant bathroom emergencies. The magic of Disney felt like it had been entirely worn away, replaced with exhaustion and a newfound wariness.
Unexpected Encounter with a High-Altitude Hysterical Stranger
This particular tale begins on a seemingly normal flight from Chicago to STL, the final leg of an international journey. As fate would have it, I found myself seated next to a man who could be best described as 'unusual'. He sported a peculiar aura and carried an odor that suggested he wasn't big on personal hygiene.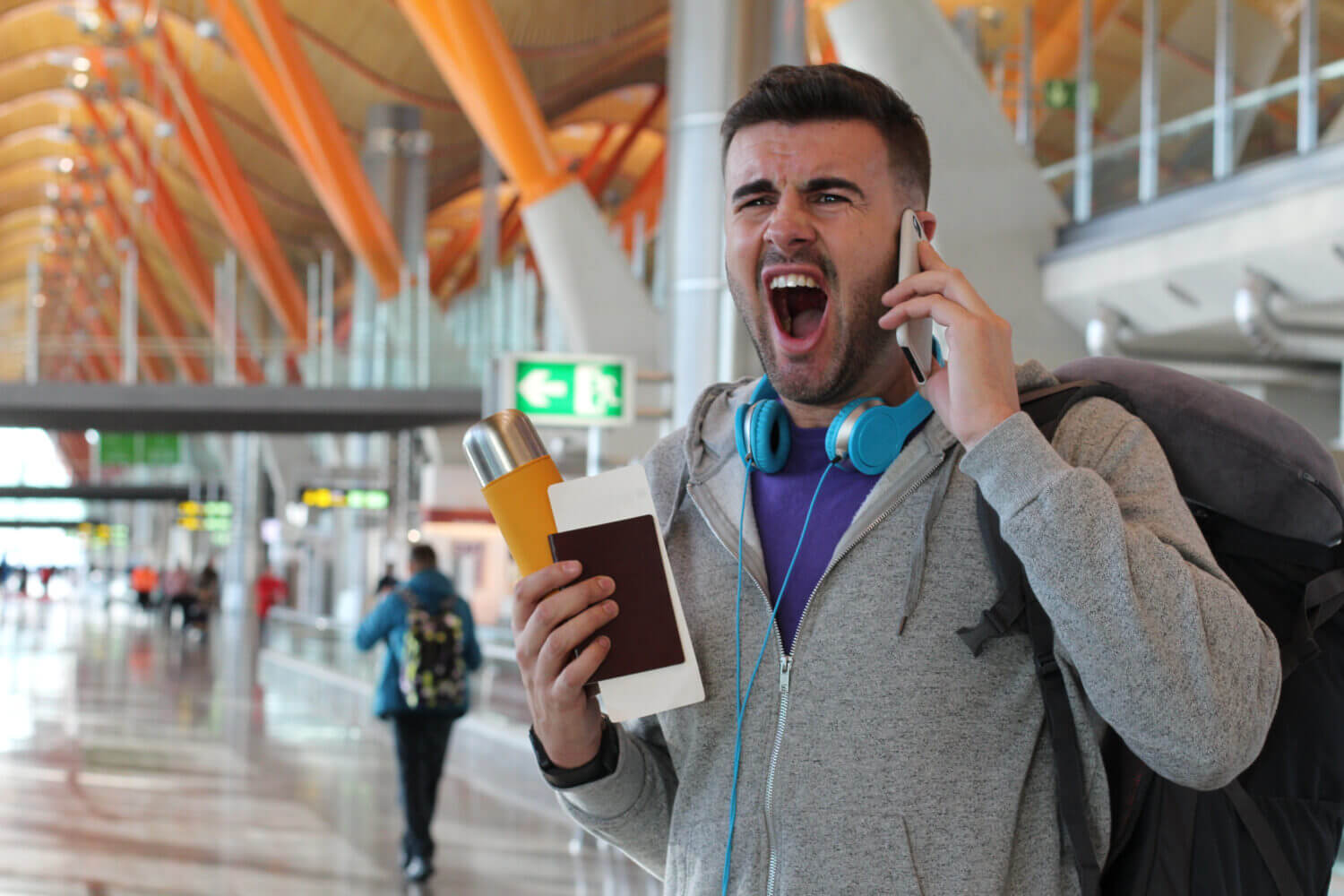 In the beginning, he was just mumbling to himself - strange, yes, but not unheard of. But as the flight progressed, his eccentric behavior escalated exponentially. He started shouting about bizarre plane crash conspiracies, and alarmingly, expressing his desire to fly the plane himself. My heart pounded in my chest, my hands clutched the armrest, and my eyes filled with tears.
In this escalating situation, I looked to the flight attendants for help, expecting them to handle the situation professionally and calmly. Sadly, they proved to be as effective as a chocolate teapot, leaving us passengers to fend for ourselves.
Just when I thought things couldn't get any worse, a beacon of hope emerged from the chaos. A courageous business traveler took matters into his own hands. He confronted the crazed passenger, physically restrained him, and ultimately secured the situation until we landed. It was a heroic act worthy of an action film climax, executed not by trained airline personnel, but by an everyday passenger.
Once we touched down, our unhinged travel companion unleashed a terminal-wide tantrum, shouting at TSA agents until he was eventually subdued by airport security. It was a fitting end to what had been, hands down, the scariest and most intense flight of my life. And that, dear reader, is my tale of airborne anxiety - a cautionary tale that reminds us that sometimes, the biggest adventures can happen when we least expect them, even several thousand feet up in the air.
An Uninvited Thanksgiving Guest
Picture it: Thanksgiving break, my family and I decided to swap the turkey and cranberry sauce for beach waves and palm trees down in South Padre. We scored a beach house that overlooked the ocean – it was pure bliss. The first evening there, we strolled into this fancy joint to dine, and I made the decision that would bring a new flavor to our vacation - snails.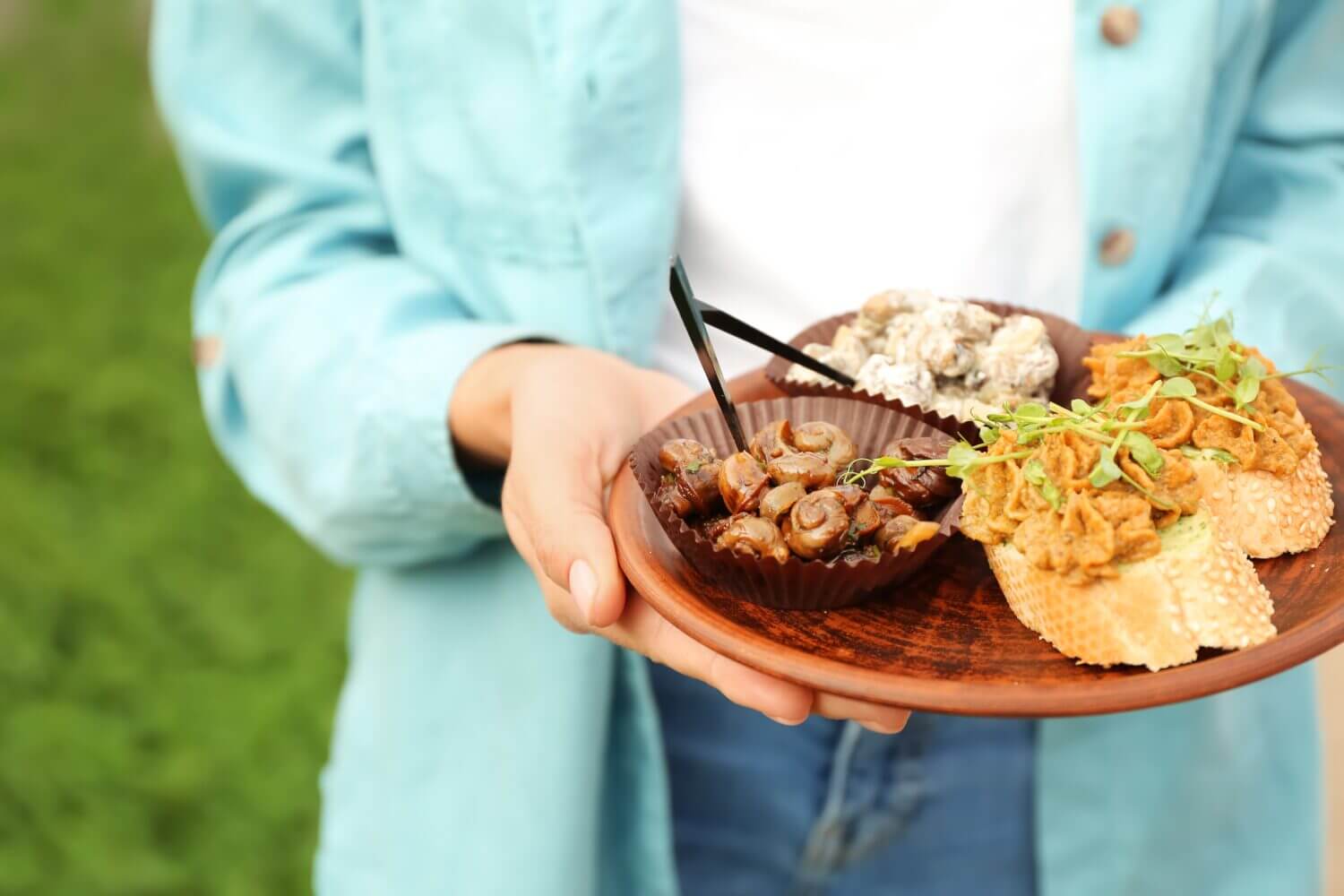 I mean, who goes to the beach and doesn't try new seafood, right? So, I dived head-first into my plate of escargot. I wish I could tell you it was an epic experience. But sadly, it turned out to be a nightmare. Around midnight, my stomach went rogue, rejecting the foreign culinary invader. It felt like my insides were in a battle royal with the snails. The following days were a blur of Alka-seltzer, crackers, and barely-there appetite. On Thanksgiving day, while my family went out for a delicious feast, I was curled up in the beach house, barely holding onto my crackers. That was a Thanksgiving to remember, just for all the wrong reasons.
Paris Bracelet Scam
When I was 17, I had the opportunity to explore the romantic city of Paris with a bunch of students from my high school. We were cautioned about the street vendors, especially the infamous bracelet makers who lure unsuspecting tourists with their craft, only to demand outrageous sums of money afterward. So, one fine day, I was paired with another girl, and we headed out to marvel at the Sacre Coeur. Out of the blue, one of these cunning bracelet makers zeroed in on us.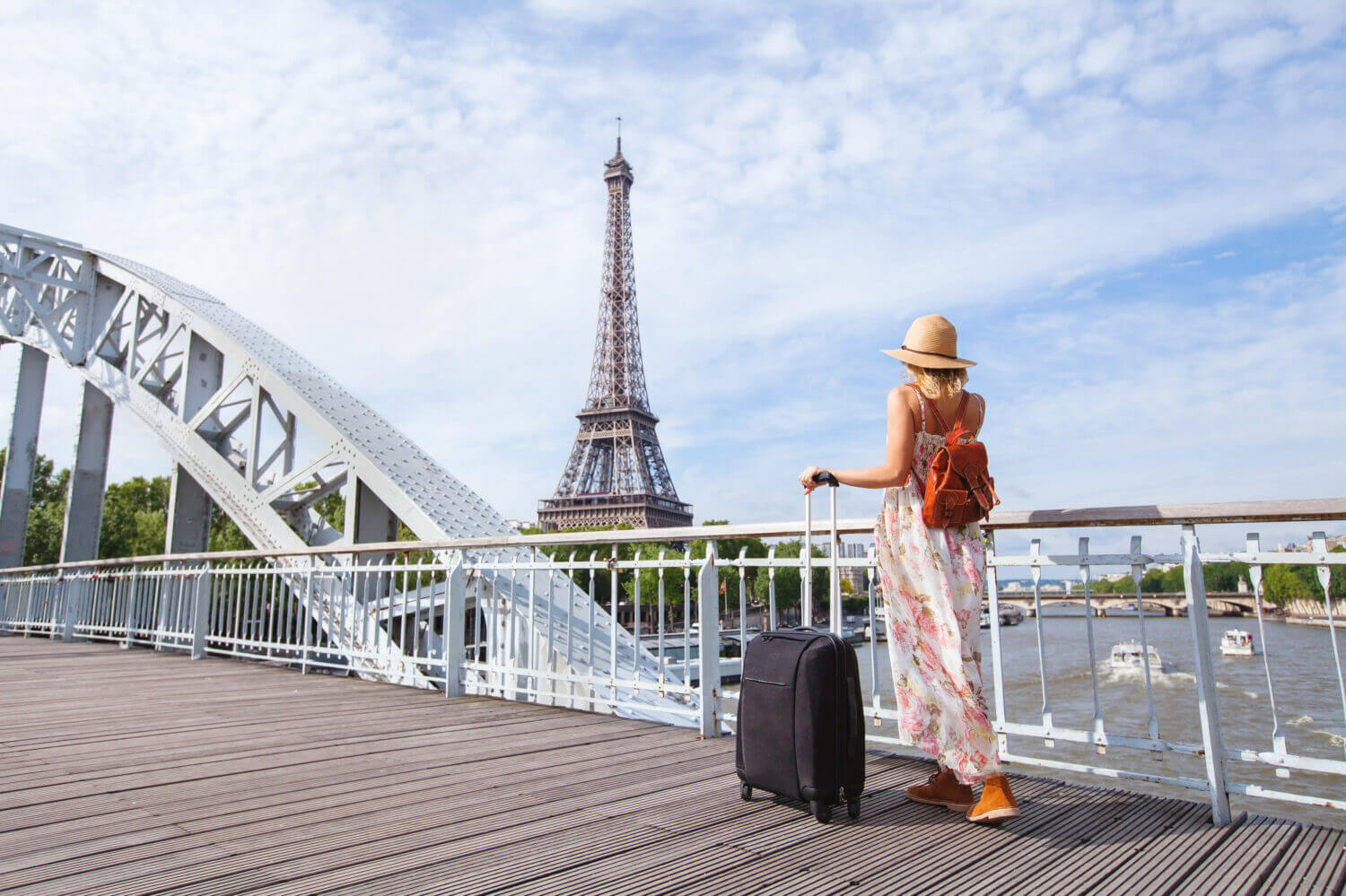 Despite us refusing his offer repeatedly, he was like a leech that wouldn't let go. Suddenly, the man grabbed my wrist, attempting to tie his bracelet around it. The next thing I knew, he was pulling me one way, while I clung onto my friend. The situation was terrifying. It was my friend's loud call to the police that finally made him run off. However, one of our fellow students wasn't as lucky. He ended up in a similar situation but lost his camera to the scammer in the process.
The Land of Overpriced Burgers and Ignorant Staff
Summers are for vacations, and my plan involved a transfer through Istanbul airport. I wish I could say it was a smooth experience, but it was far from that. Our first encounter with the airport staff left us disheartened. The Transfer Flight Info Desk staff didn't just ignore us, but they seemed to take joy in doing so.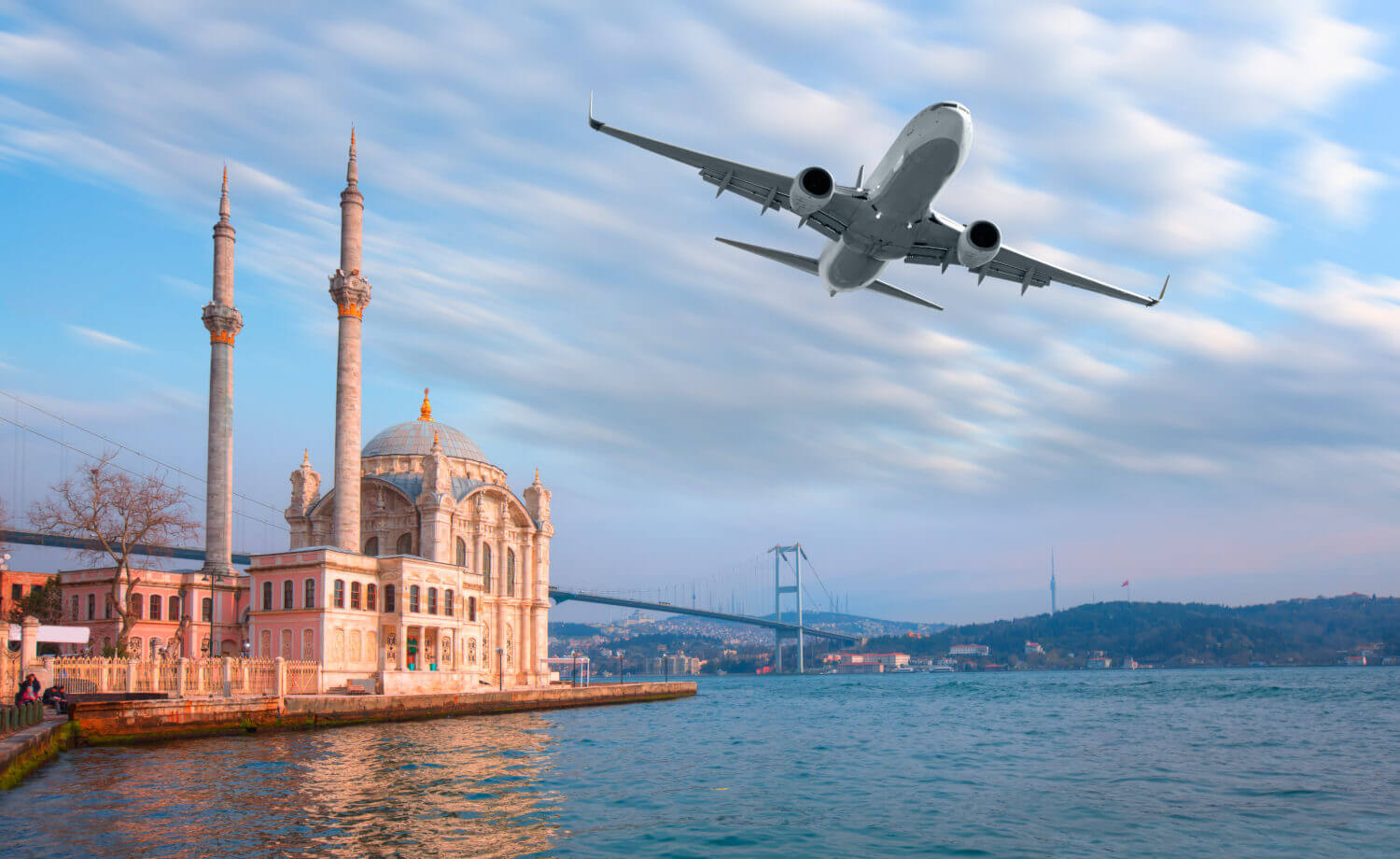 We were simply trying to find our flight gate - a fundamental part of their job, but they shrugged us off. The indifference wasn't limited to them alone. Almost every employee we encountered was the same. As if this wasn't enough to sour our experience, we discovered that a single Whopper was priced at an astounding $16. Our brief stop in Istanbul was anything but pleasant, turning the usually exciting airport experience into a frustrating ordeal.
London Loos and Pizza Hut Adventures
During my Europe backpacking adventure, I found myself in a less-than-stellar hostel in London. But hey, things were about to look up when a New Zealander I met had an extra ticket to a Beck concert at Wembley Arena. I bought it from him, stoked for the concert.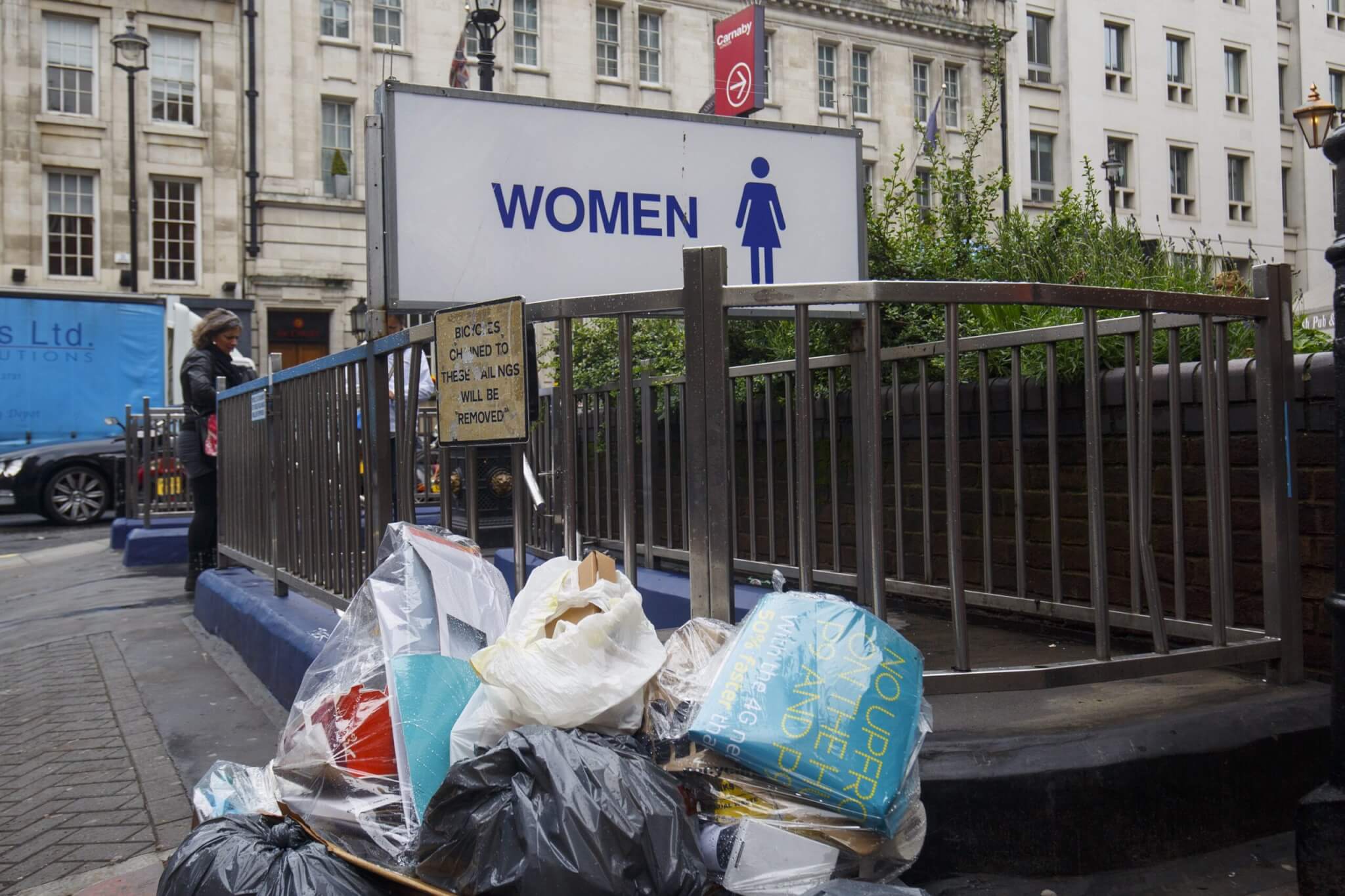 Pre-concert, I decided to satiate a long-standing craving for pizza. I stumbled upon a Pizza Hut and feasted on some good ol' pies. Little did I know, my culinary satisfaction would soon give way to a gut-wrenching problem.
A few blocks away from Wembley, my stomach sent out distress signals. I darted from shop to shop, pleading for restroom access, but was met with denial each time. Finally, I found a restroom occupied by drug addicts. The situation was less than ideal, but it was my only choice. The scene inside the restroom was as uninviting as you could imagine, but I was past caring. By the time I left, I was lighter in clothes and left some shocked junkies in my wake.
Living in the Shadow of a Massacre
I was living in Nepal when a shocking incident rattled the country - the royal family massacre. Suddenly, the quiet city was up in arms. Riots echoed outside my house, and a nearby bridge was set ablaze. I was confined to my house, anxiously listening to the chaos outside.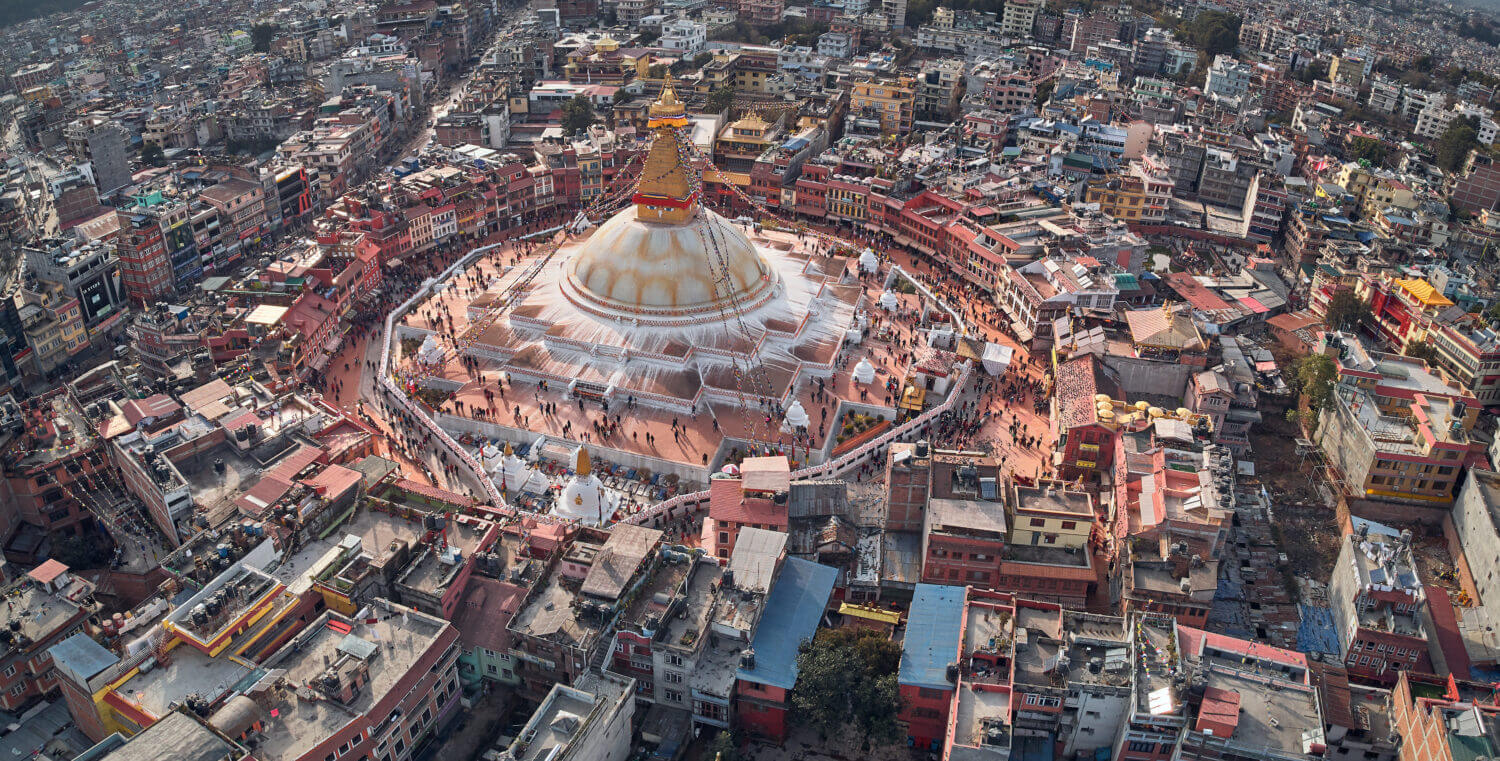 After three grueling days of confinement, I decided to leave Kathmandu behind and head to the quieter part of the country. I bought a bus ticket and braved the riots to get to the pickup point. The bus journey was a welcome reprieve. When I returned, Kathmandu was eerily quiet, almost as if the city had swallowed up the rage and chaos. Men with shaved heads strolled casually, and the city felt as it had before the massacre. It was a disturbing, yet fascinating change.
Taking a Wrong Turn in Tijuana
Back in 2005, my friends and I decided to spice things up with a day trip to Tijuana, Mexico. The day was supposed to be about shopping and sipping on cheap tequila. However, a wrong turn ended up leading us into a much rougher neighborhood.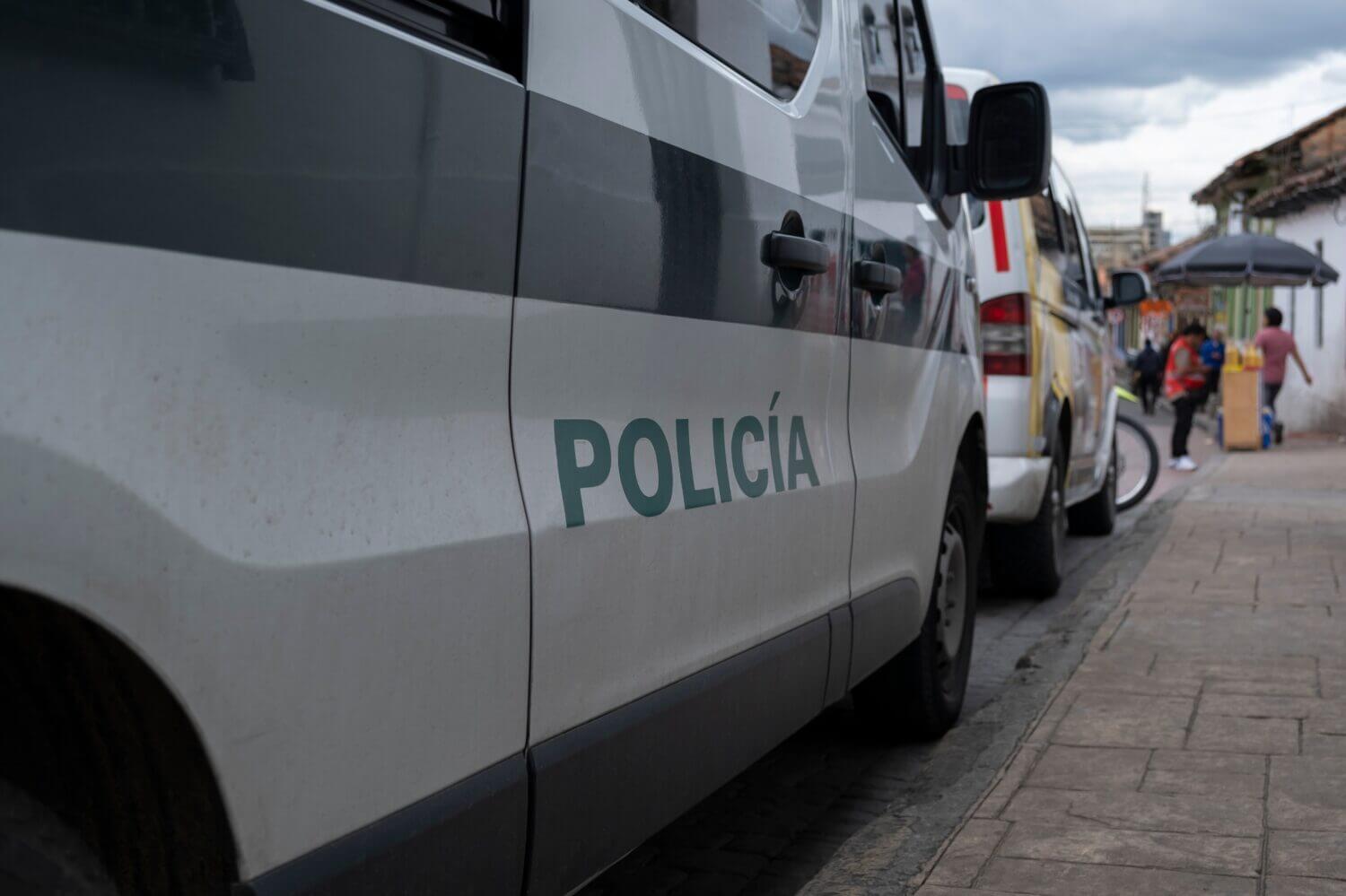 Suddenly, we were pulled over by a cop car. Out jumped four men, not dressed as cops, but carrying menacing guns. Our hearts pounded in our chests as they started yelling at us in Spanish, demanding us to get out of the car. In their hurry, they ripped open our doors, yanked us out, and started rummaging through our belongings. They took anything that seemed valuable and dashed off, leaving us stunned and shaken.
Despite the terror and loss, we knew we were lucky to have escaped unharmed. It was a day of tequila and terror - one we'd never forget.
An Unforgettable Night in Colombia
A couple of years back, I was bunking in a cozy guesthouse in the heart of Cali, Colombia. The night was young and peaceful until the tranquility was shattered by two rambunctious Italian lads. Their late-night shenanigans involved turning our kitchen into a watermelon battlefield. Armed with machetes, they were slicing and dicing watermelons with such vigor, it was as if they were preparing for a fruit salad world championship.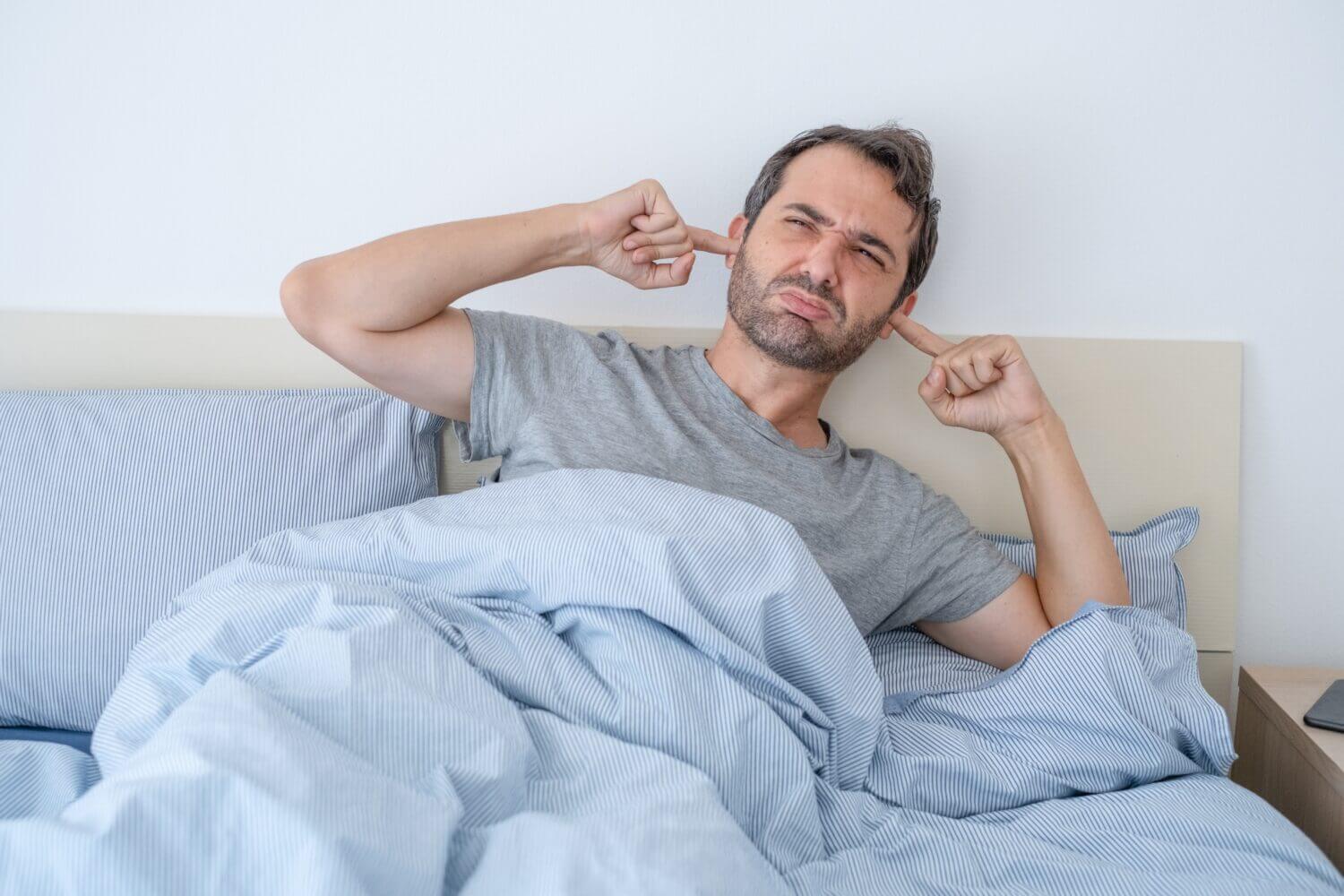 The sounds of melons meeting their demise echoed through the quiet guesthouse, robbing the rest of us of our sleep. At around 2 am, I mustered the courage to confront these melon-slaying gladiators, hoping to reason with them about the two dozen or so souls yearning for peace. However, they chose to remain in their melon-smashing frenzy, completely disregarding my plea. Their reckless fruit fiesta was a sleepless nightmare that I and my fellow guests won't soon forget.
Night Owls in Kuala Lumpur
Fast forward to a recent experience in Kuala Lumpur. This time, I was dealing with rowdy next-door guests who seemed to have an unending appetite for loud music and boisterous shouting. As the night wore on, their revelry kept hitting higher notes, keeping me and likely the entire floor awake.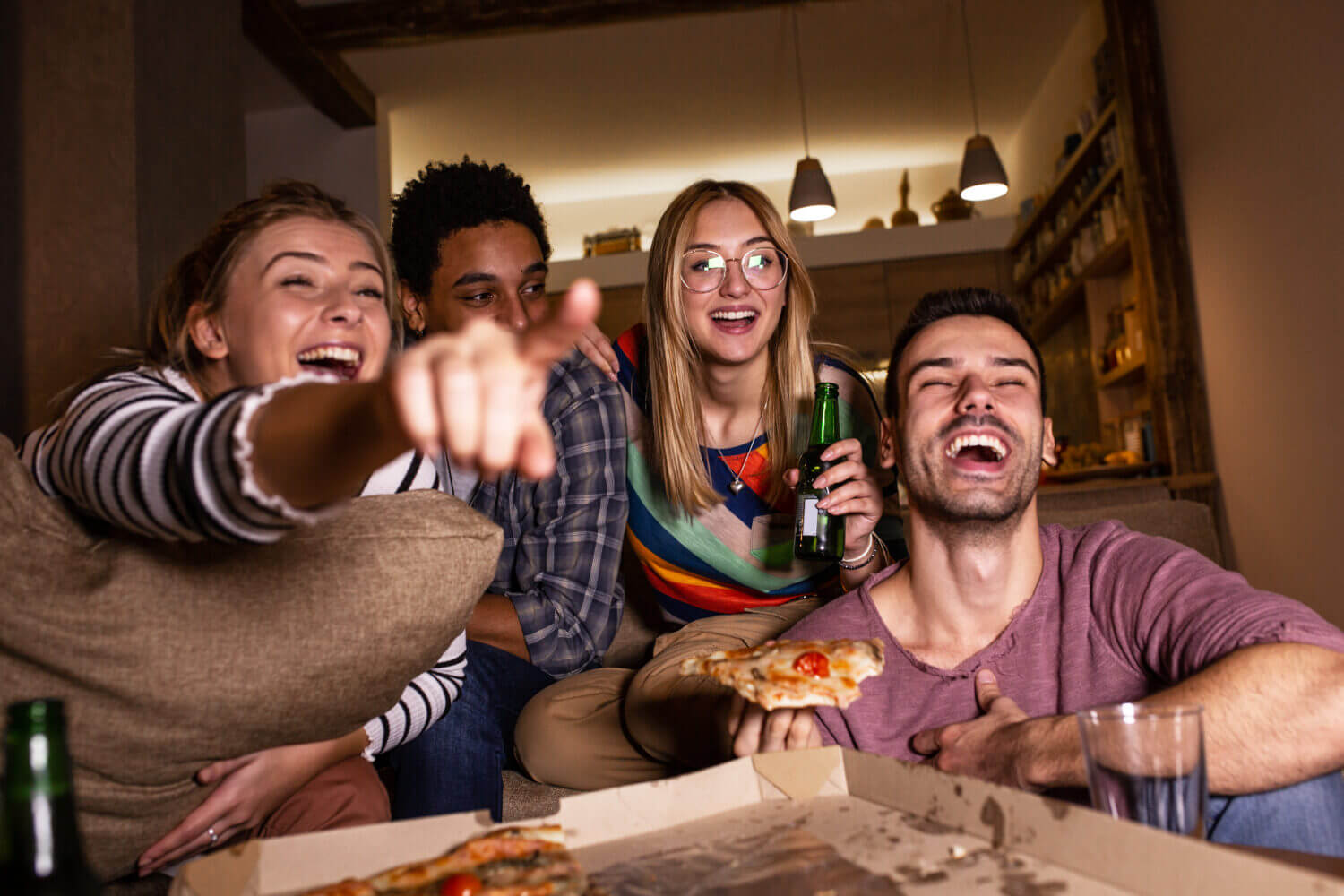 The clock struck midnight, and I found myself knocking on their door every half hour in a desperate bid for some shut-eye. With an early morning flight on the horizon, sleep was not a luxury, but a necessity. Their responses were always a string of "okay", enough to trick me into thinking that sleep was within my reach. Alas, their momentary silence would soon be replaced by a fresh wave of noise, resuming their nocturnal symphony.
Some people just don't understand the concept of shared spaces or have a blatant disregard for them - either way, it's an exhausting ordeal for those caught in the crossfire!
When Nightmares Come Alive
Allow me to whisk you away to Amsterdam, where I, an unassuming traveler, stumbled into an unforeseen eerie episode. Unbeknownst to me, the hostel I booked turned out to be a Christian youth shelter. One night, returning slightly tipsy after a jaunt around town, I fell into a deep slumber, ready to catch my flight back to the U.S. the next day after spending five blissful months in Europe.
The room, a peaceful sanctuary with five unoccupied beds, was soon violated by the late-night arrival of another guest. He rudely switched on the lights at 4 AM and demanded to use my phone, visibly in distress. His belongings scattered on a bed revealed he was a fellow lodger, and that's when the real horror unfolded.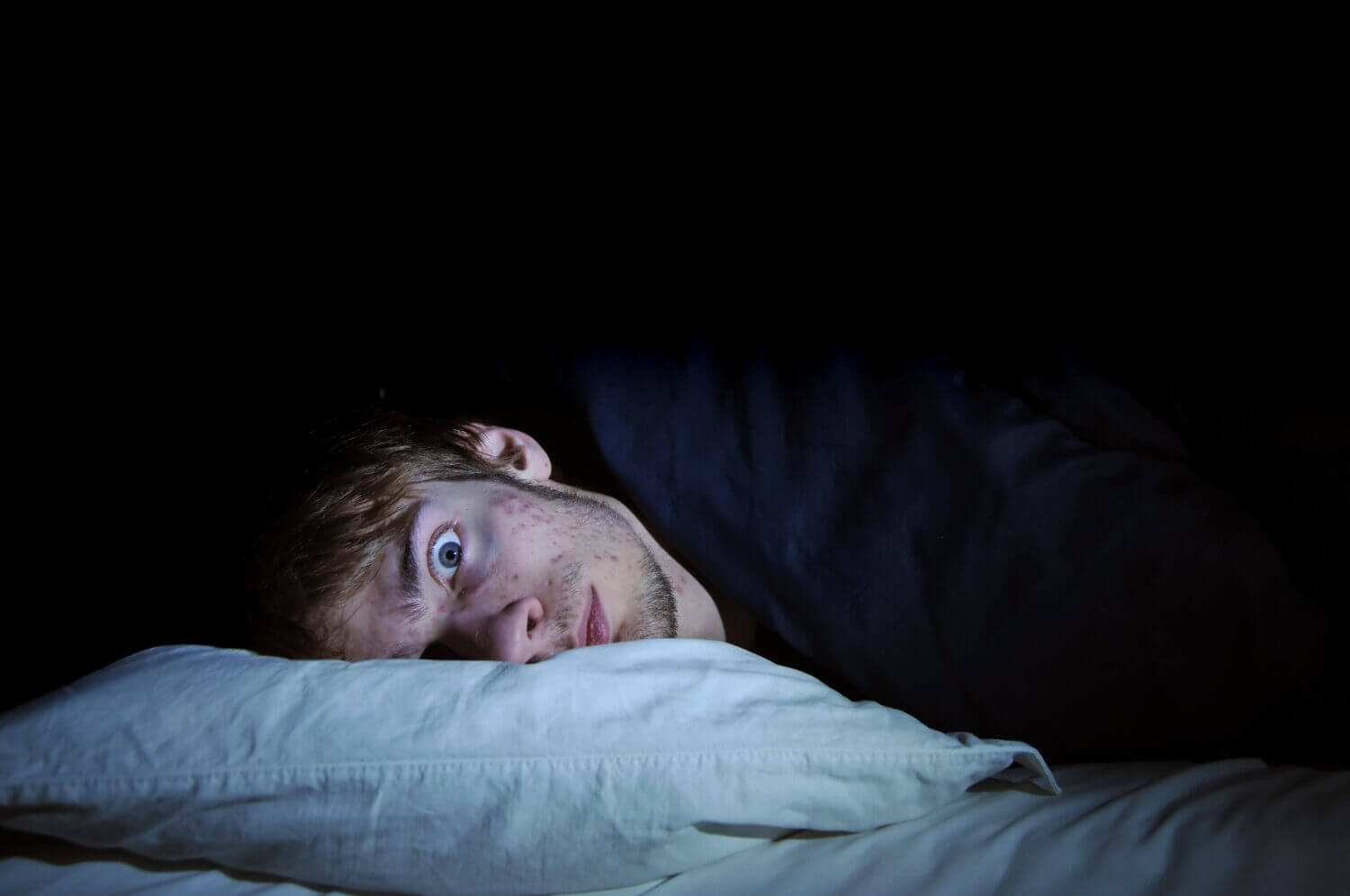 Our calm night was punctuated by his terrifying bouts of night terrors. His primal screams echoed through the room, sounding like the agonizing pain of a tormented soul. His terrifying ordeal froze me in my bed, scared that approaching him would put me in danger.
For a grueling two hours, I endured his harrowing screams. Finally, he rose, rushed to the corner of the room – just a meter away from me, and violently threw up. The silence that followed was as chilling as his screams. Convinced he was finally asleep, I hastily gathered my belongings and fled the scene. The eerie silence of the deserted front desk as I left made my getaway seem like a scene straight out of a horror flick. Truly, an unforgettable night in Amsterdam!