The Barbie Movie (2023) makes everyone who has ever loved the doll feel nostalgic. From behind-the-scenes details of the film to the credits, memories of Barbie were stirred. From Barbie's life, her dream cars, and her dream houses, to her family, friends, and beau Ken almost everything was always happy and came in several shades of pink.
Barbie was dreamed up by a mom who saw her daughter was too old for baby dolls, but not yet old enough to give up dolls, Barbe changed the lives of countless children all over the world and revolutionized the doll industry.
Here are some amazing facts you probably never knew about Barbie.
Barbie has a last name and comes from a big family
Although many fans didn't find out that Barbie had a last name until Matel tweeted about it on Sibling's Day in 2018, it has been around as long as Barbie herself. Her full name is "Barbara Millicent Roberts" and she was named after the creator's daughter.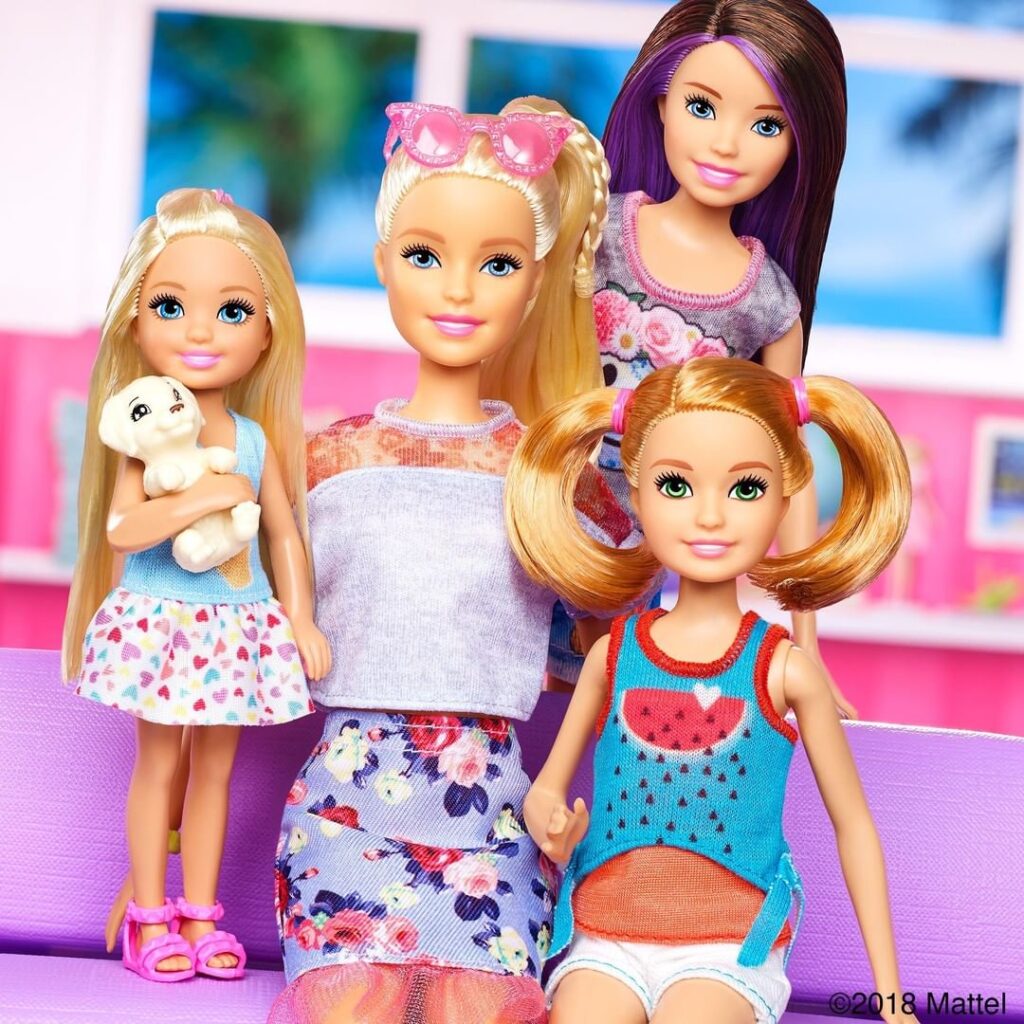 Barbie also comes from a big family. She has seven sisters and a brother (poor guy). The siblings included toddler twins named Tutti and Todd but they have been discontinued. Her boyfriend Ken's last name is Carson, if you were wondering.
Mattel sued Aqua over the song 'Barbie Girl'
Danish-Norwegian pop group Aqua released "Barbie Girl" in 1997. The song was chart-topping and popular worldwide. It peaked at #7 on the US Billboard Hot 100. Mattel disliked the lyrics and filed a lawsuit against the group, but it was later dismissed.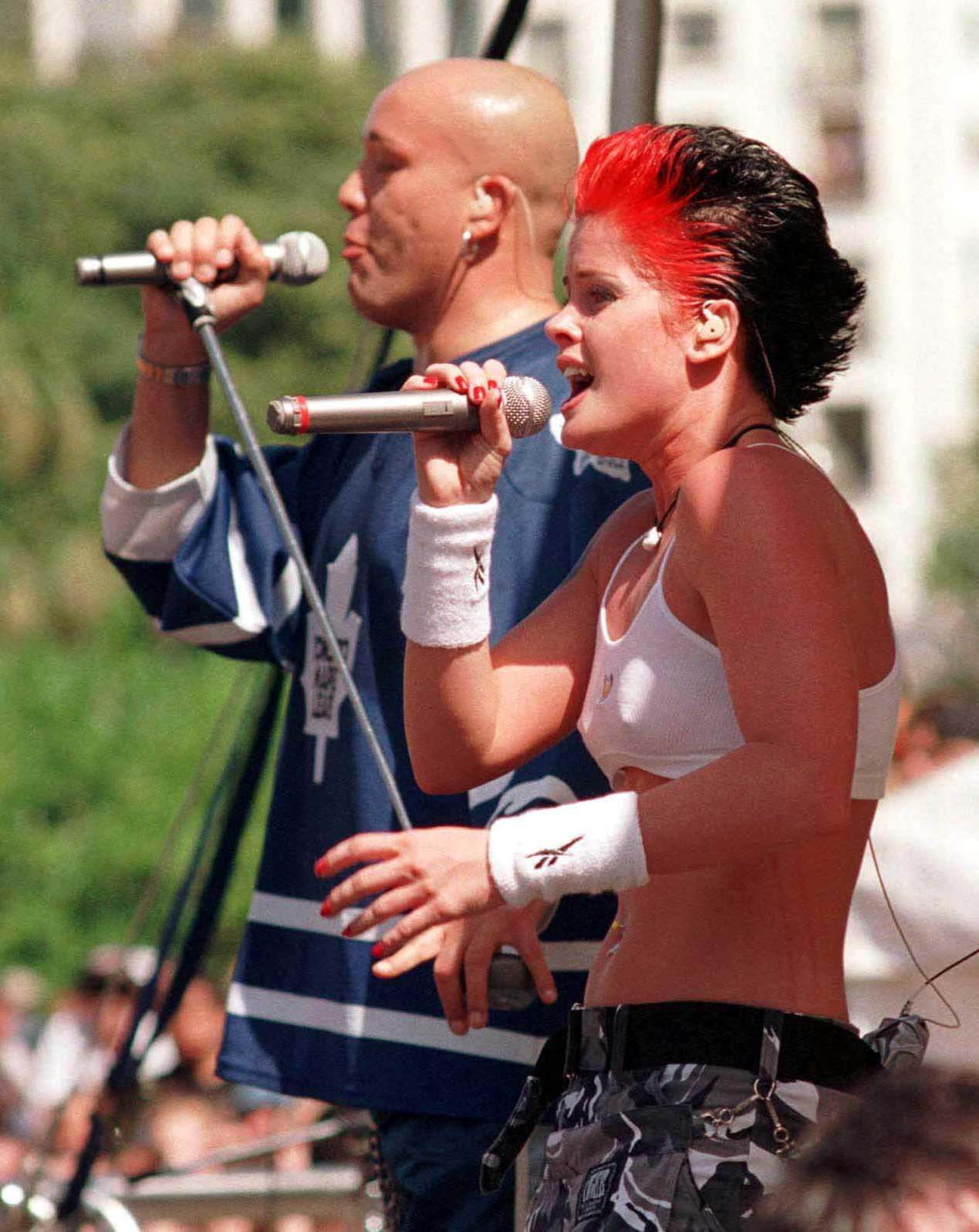 In 2009, they modified the lyrics and used the song in a series of ads. In 2023, along with the release of the Barbie movie, the song was remixed by Nicki Minaj, Ice Spice, and Aqua to be used in the movie and featured in the soundtrack.
The woman who created Barbie married the man behind Hot Wheels
That's a cute irony, isn't it? Ruth Handler encouraged her husband Elliot to start the Mattel company in 1945. Their company made a very successful toy gun that was advertised on the Mickey Mouse Club.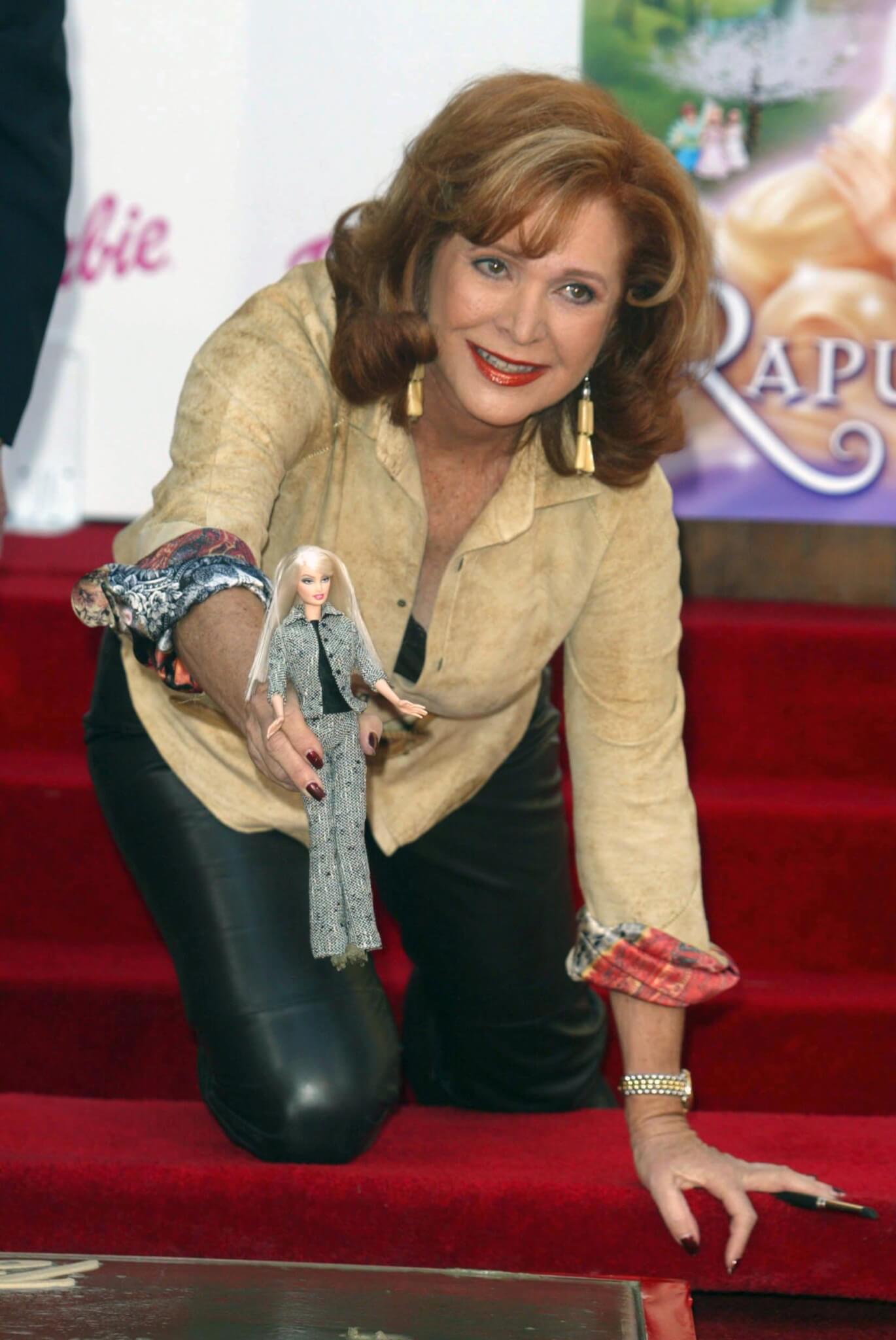 After that, they were off and running. She made the Barbie Doll in 1959 and he followed up with Hot Wheels less than 10 years later. Mattel has been a major player in the toy market ever since and is worth more than $7 billion.
The Ken Doll is modeled after the real-life Barbie's brother
According to Ruth Handler's autobiography, after she created Barbie, there was a huge demand for her to have a boyfriend. She wanted to include both of her children, so she named the male doll after her son like she had named the female doll after her daughter.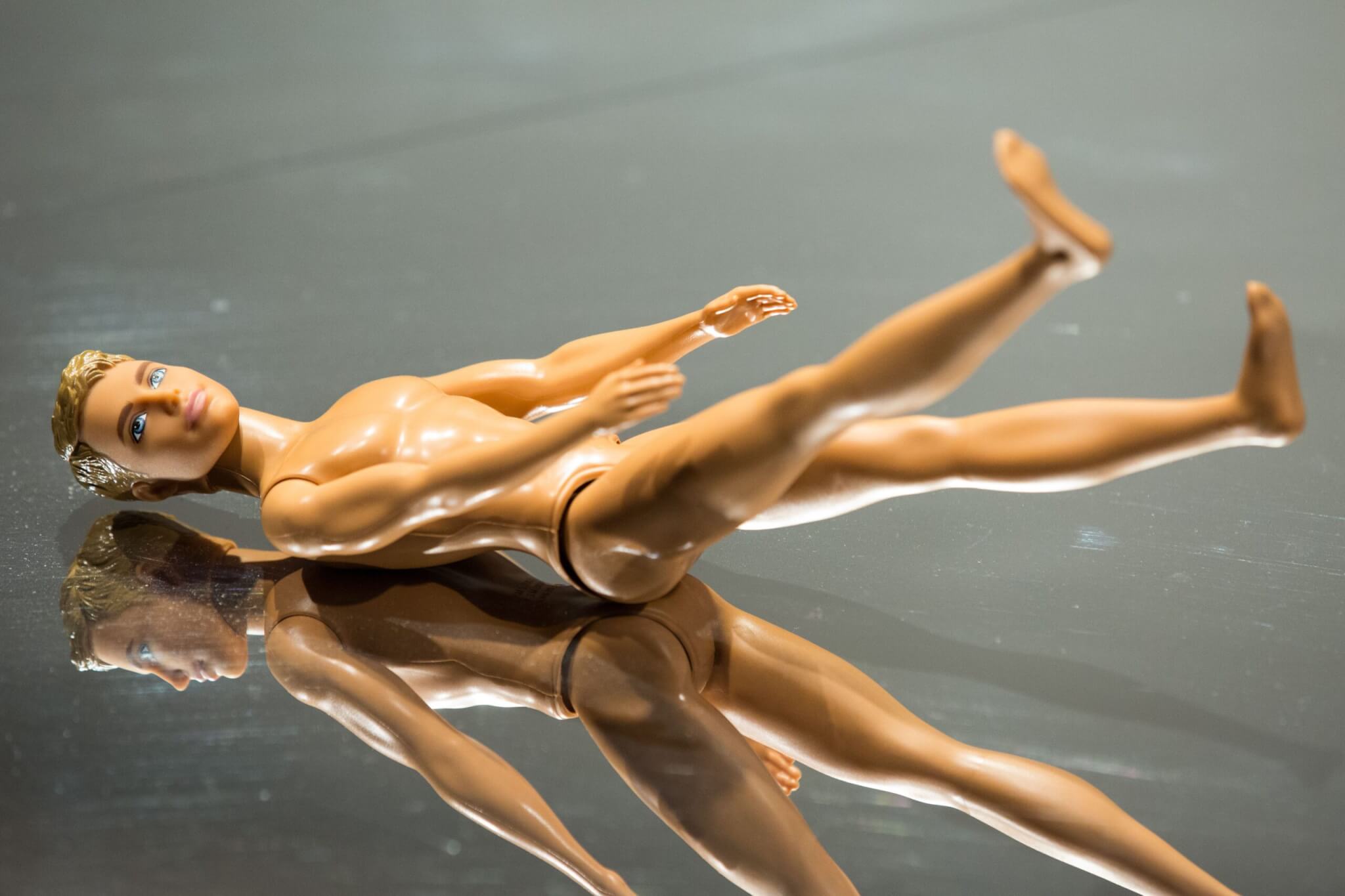 In a funny twist to the story, neither Barbara nor Ken were very happy with the notoriety that they gained from being the doll's namesakes. They don't feel that the dolls in any way represent who they are and generally try to disassociate themselves from the product.
One Barbie sold for more than $300,000
Of course, this was one very special doll! She was designed to be auctioned as part of a fundraiser for breast cancer research. Stefano Canturi designed the doll. She came in a designer couture black dress that included four carats of diamonds.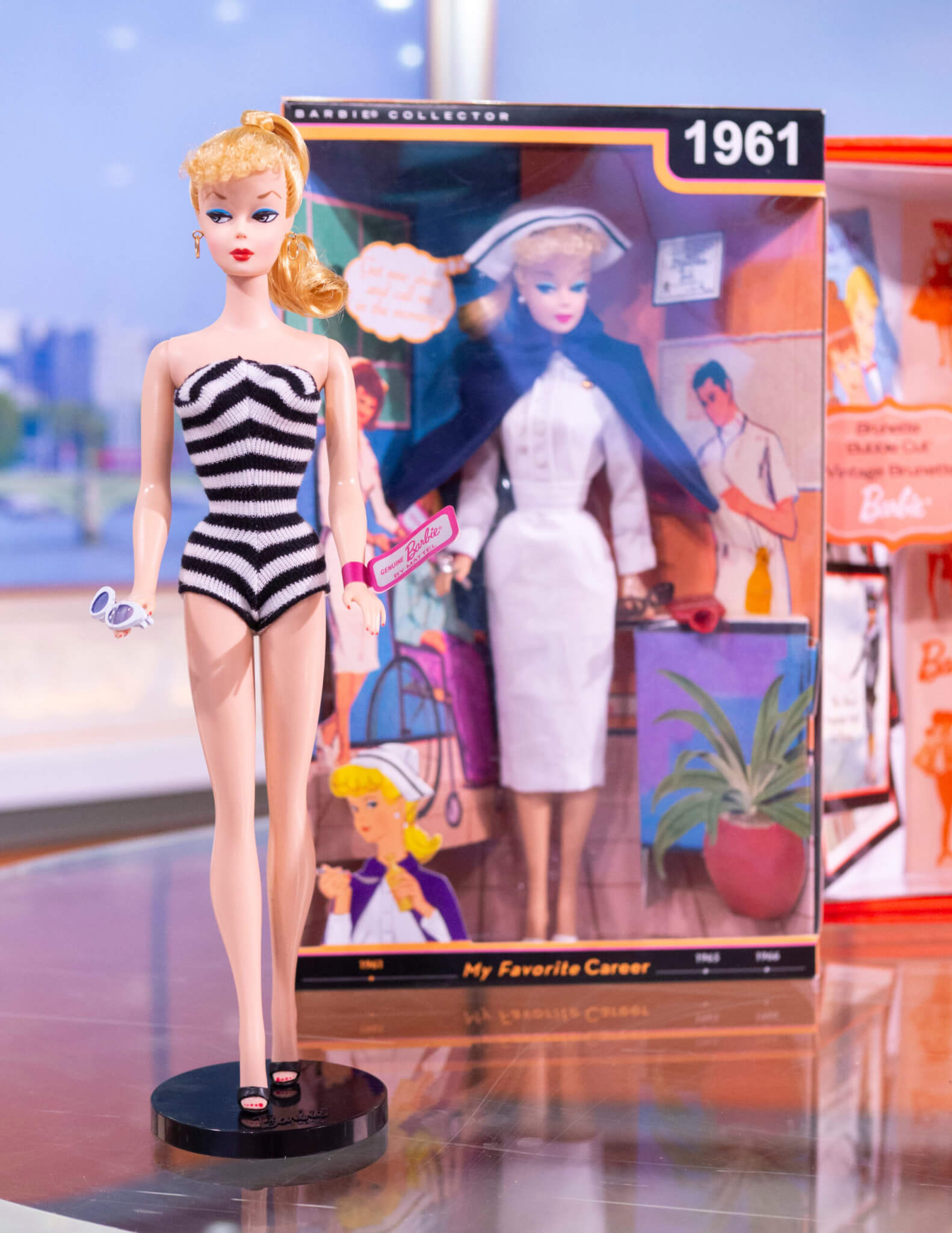 Although there are many Barbies today that can fetch hundreds of dollars at auction, this is the most expensive Barbie ever sold. She was sold for $302,500 in 2010.
Barbie dated other guys
Who knew? Barbie and Ken had a rocky relationship for a while and after spending decades together, the two split. After Barbie and Ken split up, she spent some time dating Blaine, the Australian boogie boarder.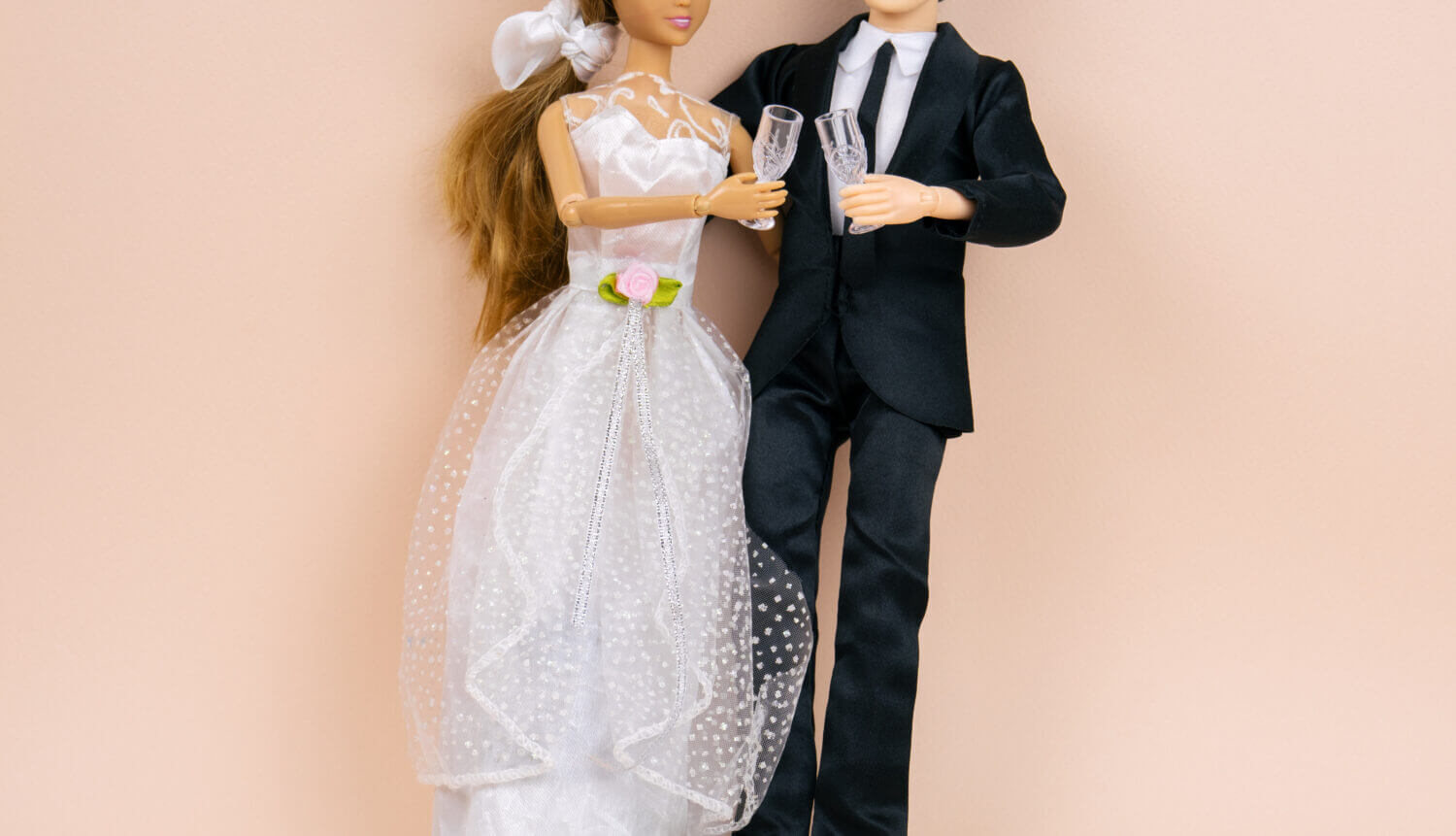 The new couple didn't last long, though, as Ken would eventually win back his true love. Barbie and Ken got back together officially on February 14, 2011, after a romantic Valentine's Day. Ken moved back into the dreamhouse and it's been all roses ever since.
Barbie could talk, but it was kind of creepy
"Hello Barbie" had a button in the middle of her belly that could be pressed for a child to record information about themselves. Then Barbie could remember the information (via cloud) and have a conversation with them.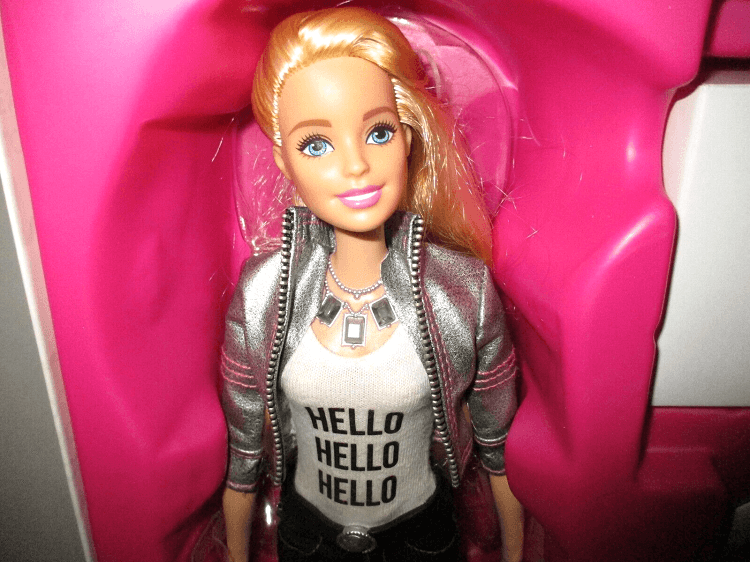 Parents found this pretty creepy and this version of the doll didn't last long. Barbie is far better as a doll to play with than one that spies on your kids.
Barbie became part of a movement
The Barbie Liberation Organization switched the voice recorders to talking Barbies and talking G.I. Joes in 1992 as a protest against the toys' perpetuation of gender-based stereotypes. It created some pretty angry Barbies and G.I. Joes who wanted to go shopping.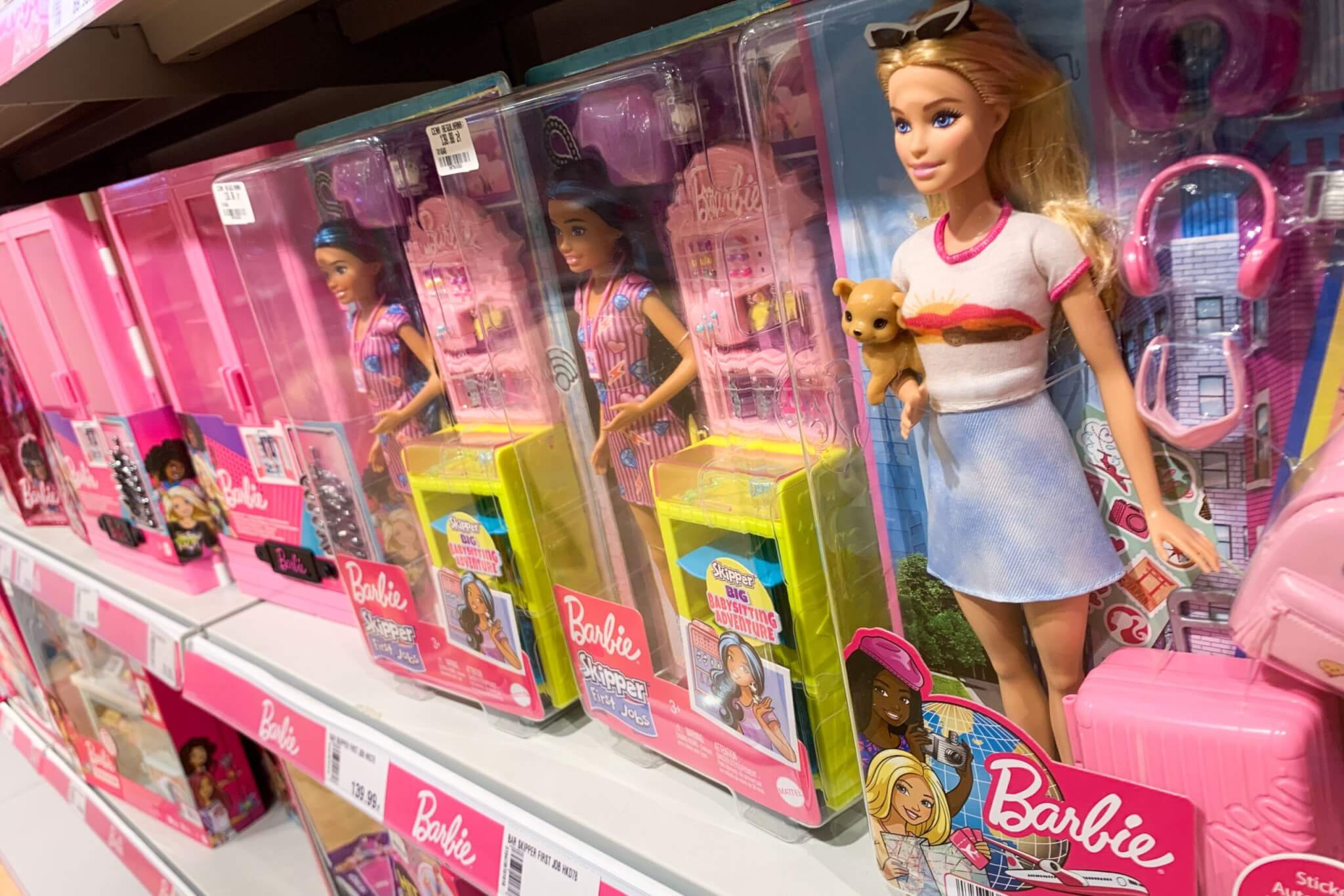 While the results were humorous, there were some pretty disappointed kids when they opened their toys. Needless to say, this cost the toy company a lot of money and certainly got the point across.
Barbie used to worry about her weight
"Slumber Party Barbie" came out in 1965 and sounds like a really cute idea, in fact, in an updated version, she is. However, when this version of Barbie originated, the company wasn't too worried about mental health and unreasonable body standards.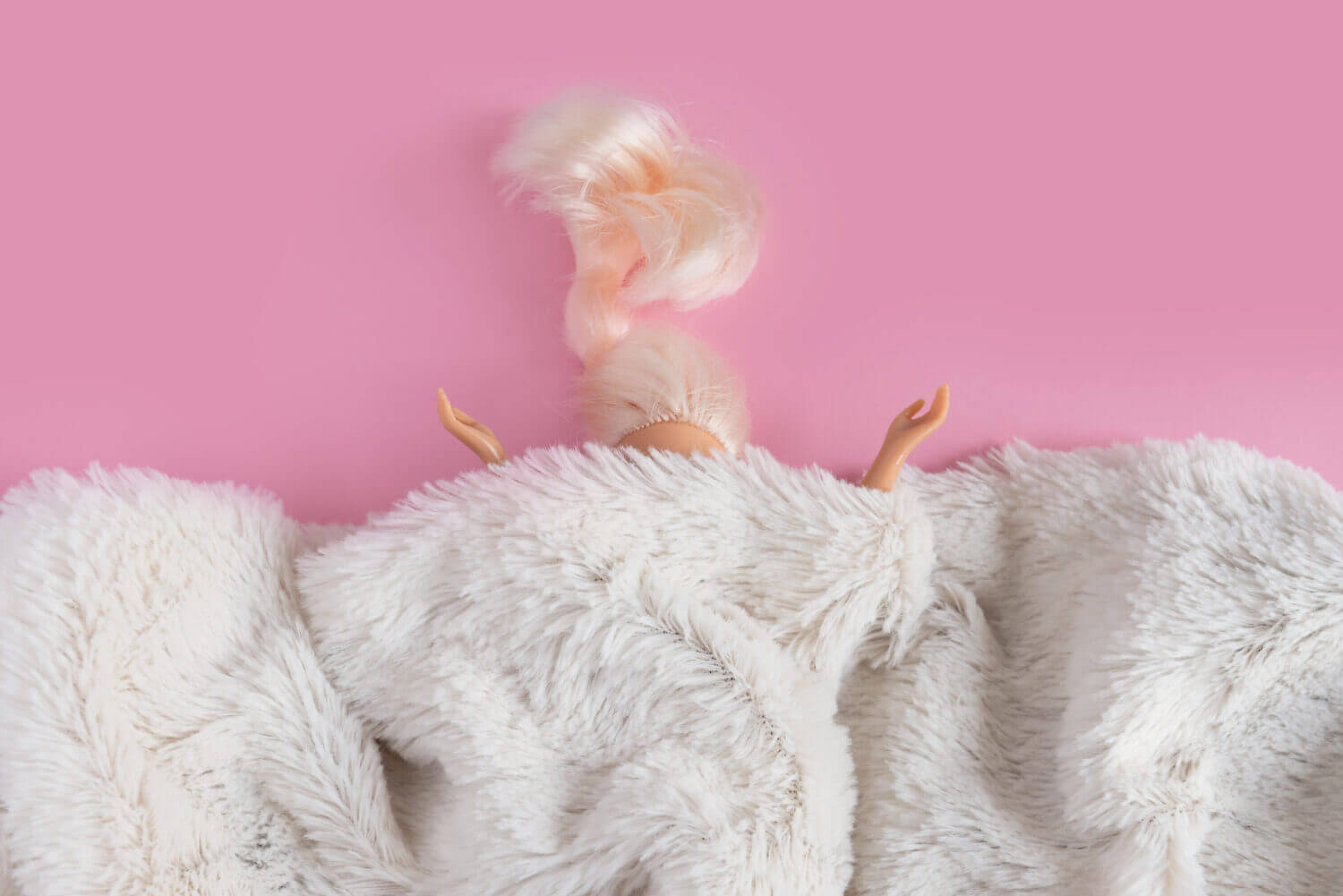 The 1965 version of the doll came with a scale that was set permanently to 110 pounds and a diet book that had the instructions "Don't eat." It's obvious why this toy would never make it on today's market.
Barbie once graced the Simpsons
Teen Talk Barbie was parodied on the Simpsons for using the phrase "Math class is tough". The phrase was among 270 the doll was randomly programmed to say.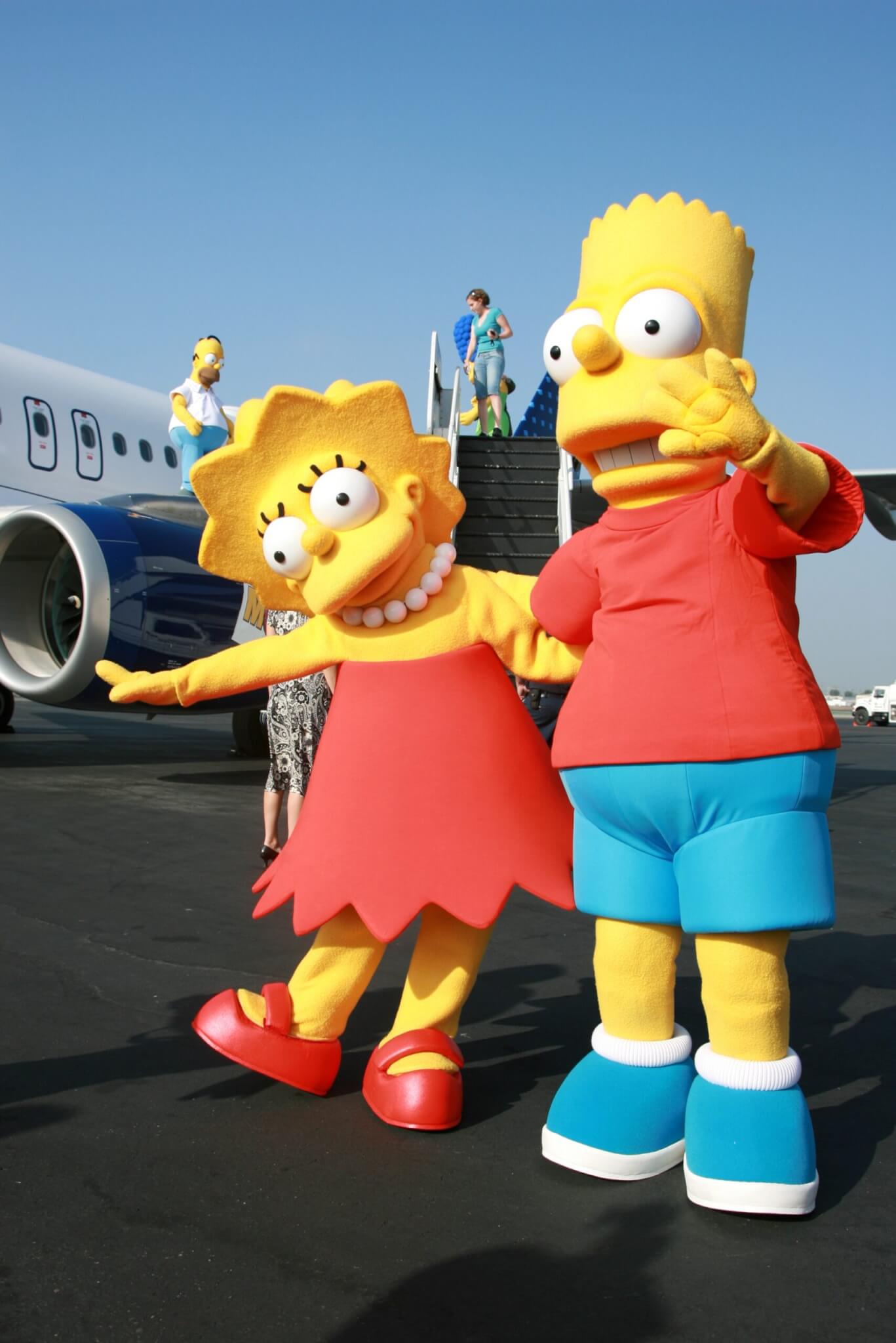 The company did not recall the dolls, even though it was a rather loud controversy. What they did do was change the dolls to drop the phrase after the public outcry.
Barbie's creator was inspired by a call-girl doll
Bild Lilli was a doll intended for adults that was sold in tobacco kiosks, adult toy stores, and bars. Bild Lilli was a German call girl with a vast wardrobe. She was featured as a character in a tabloid cartoon.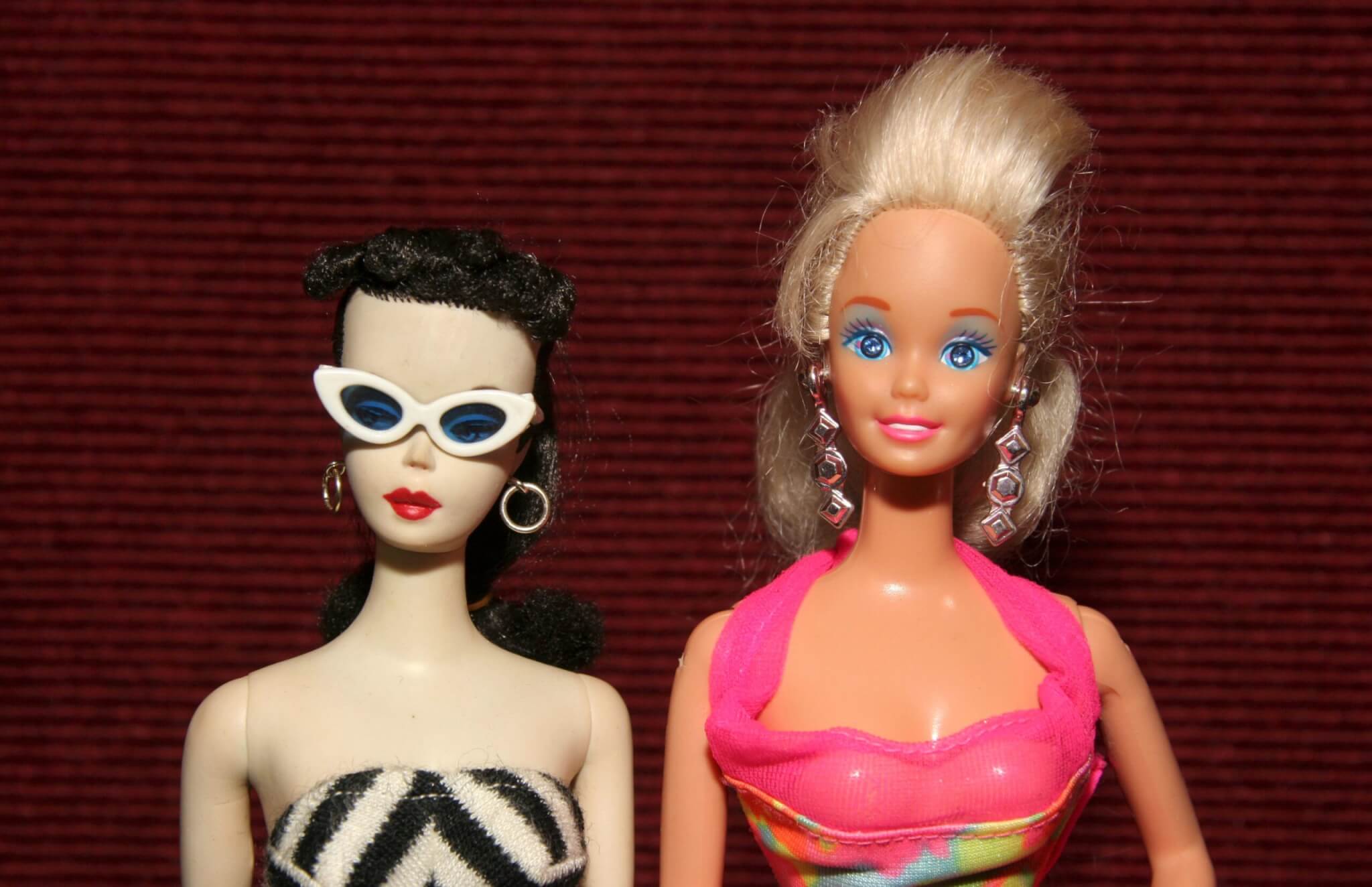 Bild Lilli was never marketed or intended for children. However, you can still see many of her characteristics in the modern Barbie doll. The most popular aspect of both dolls is the various outfit options they have available.
Many famous people have inspired a Barbie
There have been many versions of Barbie. Some versions have represented ethnicities, cultures, occupations, and even historical figures.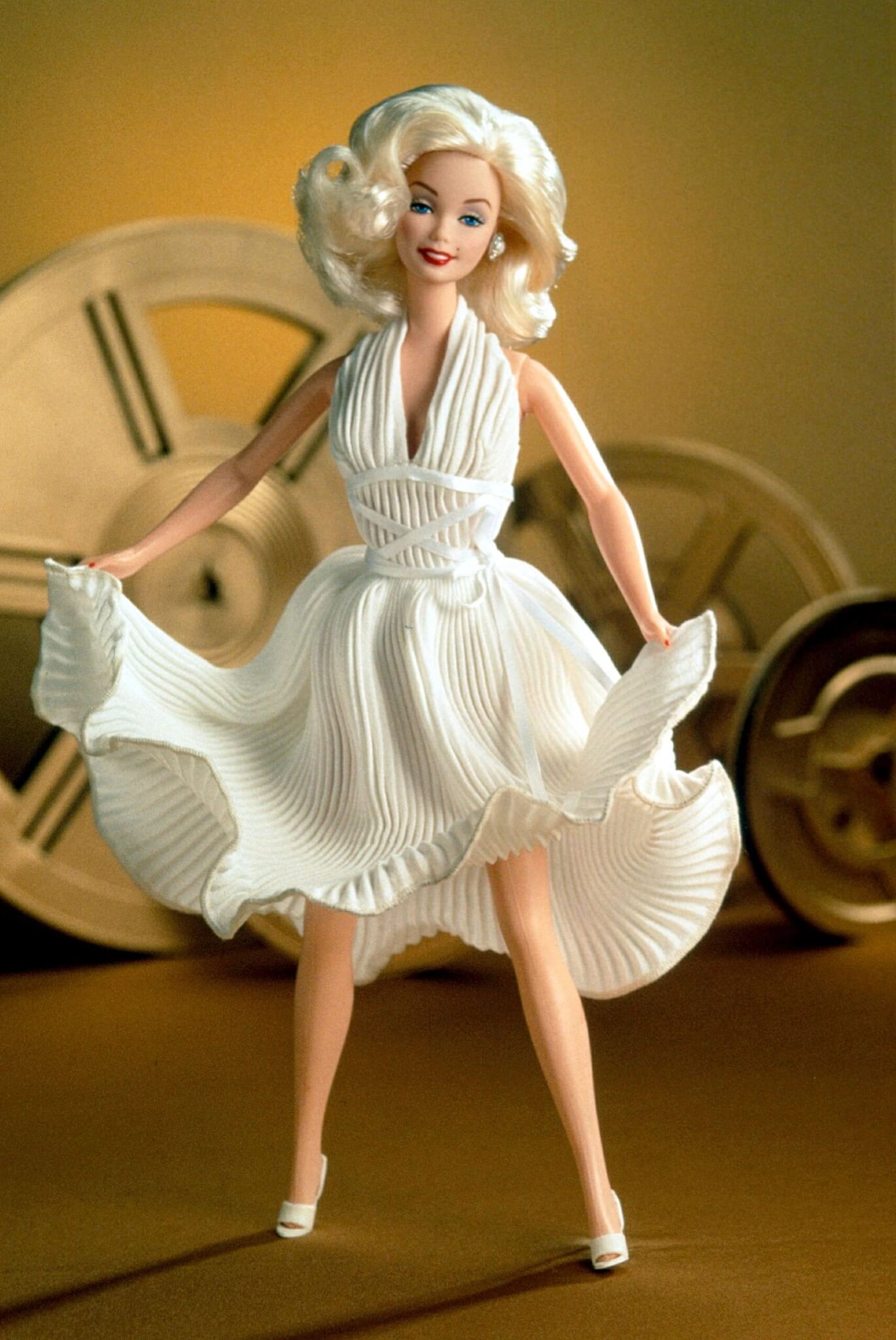 Mattel has also honored a few celebrities with a Barbie made in their image. Just a few of those celebrities have included Cher, Beyoncé, Marilyn Monroe, Audrey Hepburn, Jennifer Lopez, and Nicki Minaj have all been portrayed as Barbie.
Barbie and Ken disagreed about her hair
Barbie has always embodied both very feminine and feminist traits. She is known for her beauty and can cook, craft, and help raise children. She is also an independent career woman with an amazing and full life all of her own.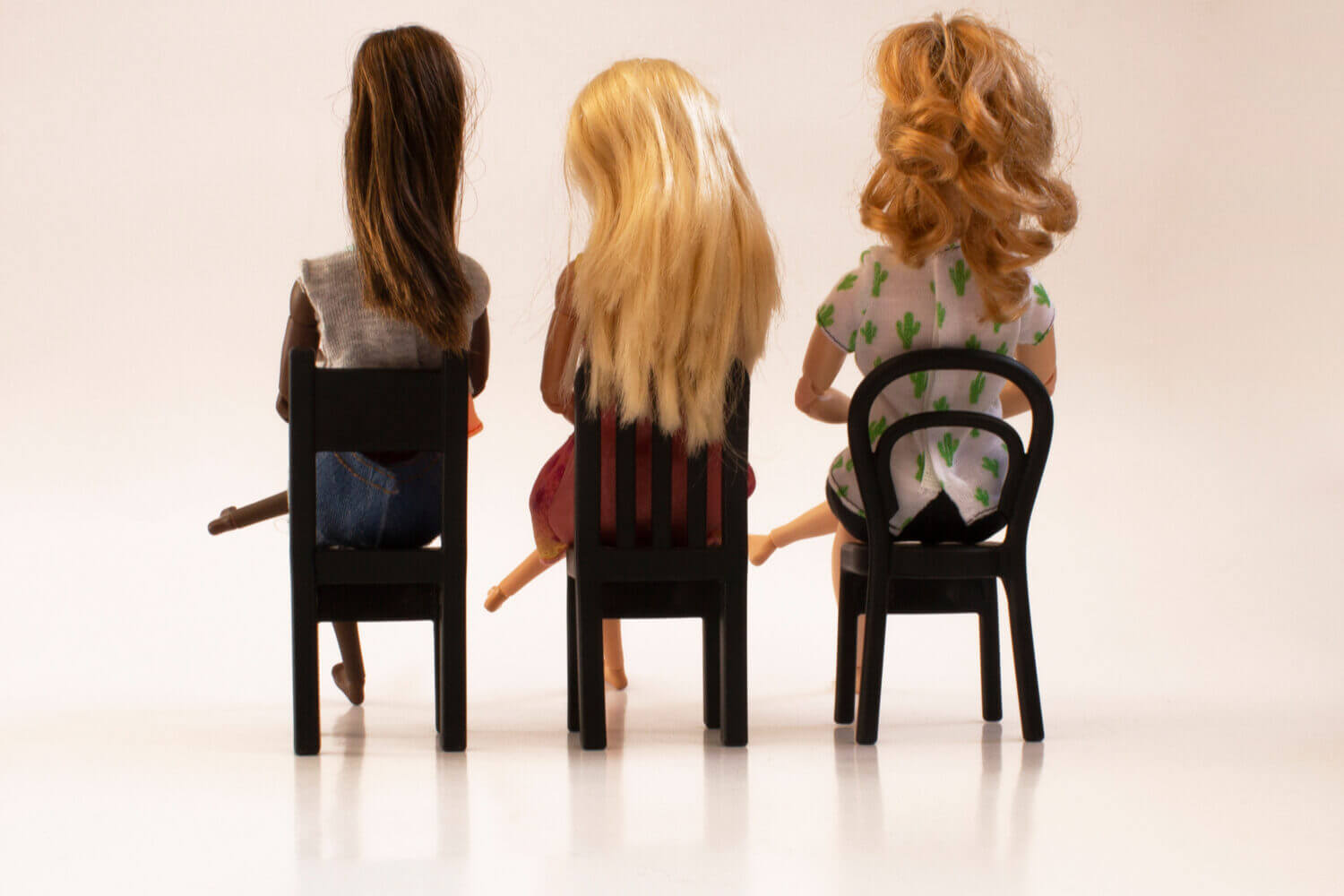 Magic Curl Barbie stirred controversy when she was advertised by saying that Ken liked her hair straight while she preferred it curly. The commercial shows she can wear her hair either way. In the end, she decides to wear it curly and "make Ken a sandwich."
The book Barbie: I Can Be a Computer Engineer was less than inspiring
The book was meant to inspire girls to want to achieve in the sciences but it failed dismally and even ended up being counterproductive. The book was deemed sexist and Mattel eventually ended up issuing an official apology.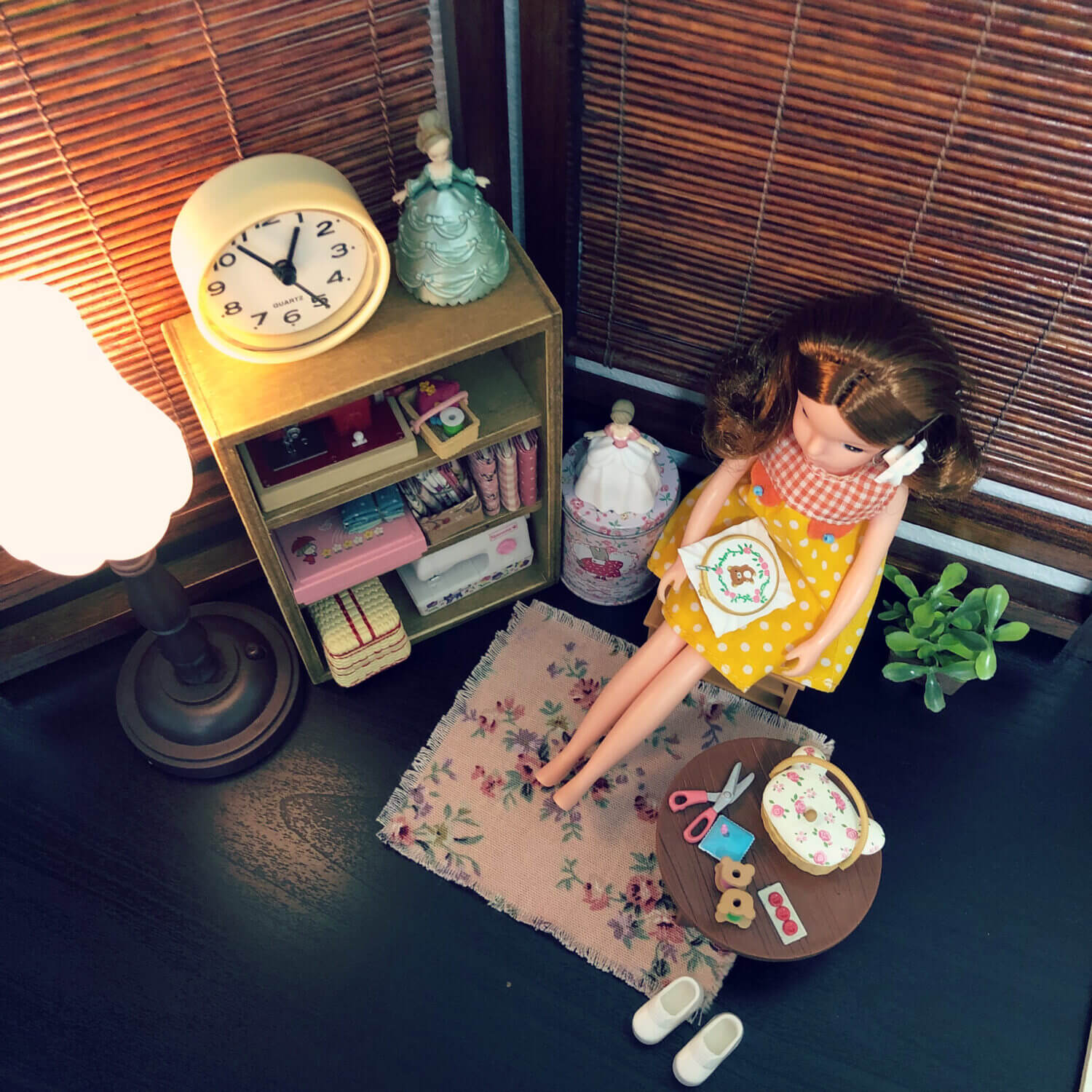 In the book, Barbie causes all kinds of trouble and ends up looking like a dunce. She breaks computers, spreads viruses, and ultimately needs her male co-workers to save her from her self-created disasters. It just wasn't a good look for the supposed independent woman.
Barbie's dreamhouse wasn't accessible
Accessibility is a much bigger deal today than it was 25 years ago. Although well-intentioned, Mattel's first attempt at being inclusive was earlier than others in the industry; it really left a lot to be desired.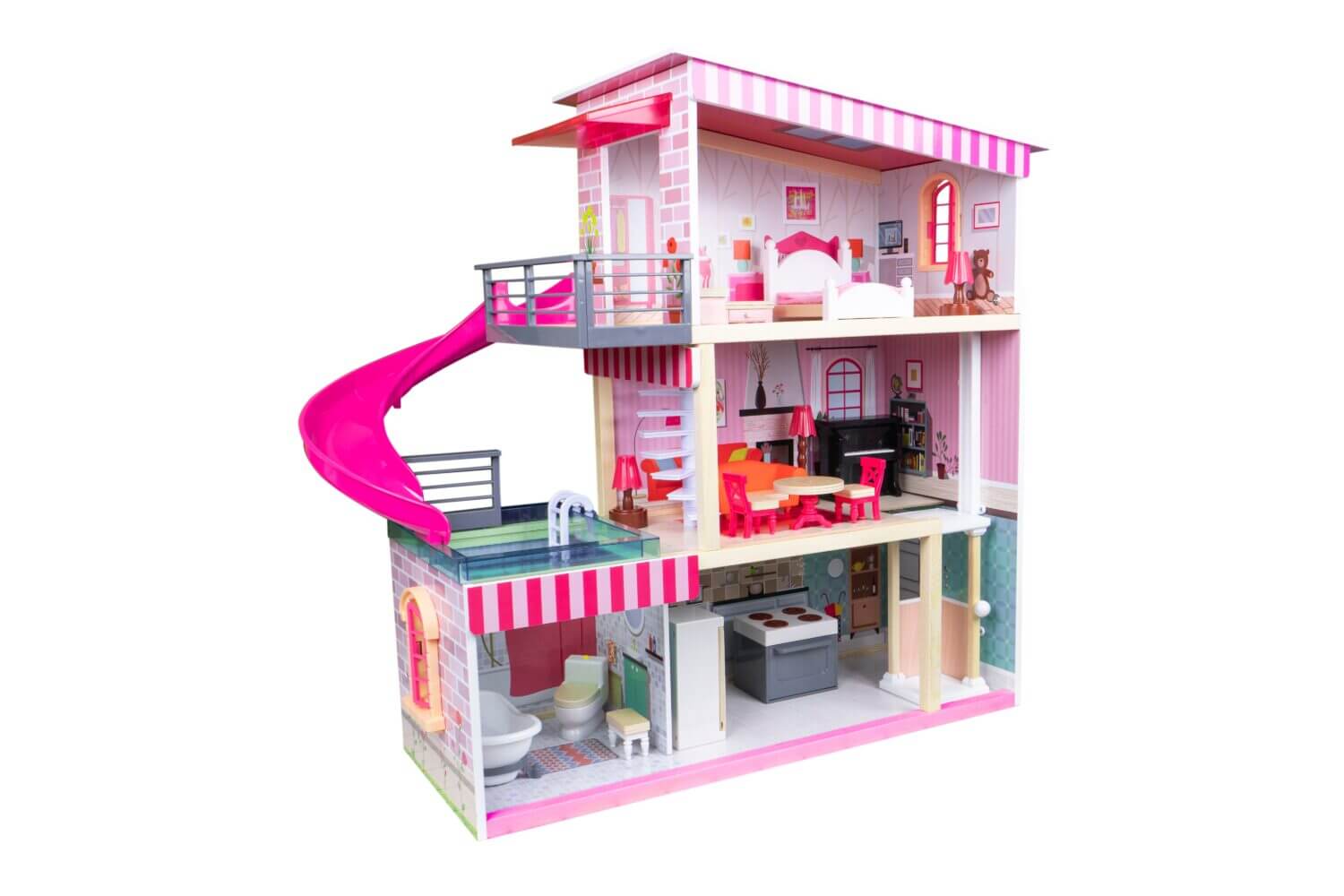 Barbie's friend, 'Share-a-Smile Becky' was confined to a wheelchair. However, nothing in Barbie's world was accessible, as the chair didn't fit inside the dreamhouse, car, or bus designed for Barbie. Sadly, the doll was discontinued because it didn't fit into the Barbie world.
Barbie was named a derogatory name more than once
It turns out that one of the rarest and most valuable Barbies is actually more infamous than famous. The doll was an African American Barbie named "Oreo Barbie". She was part of a food-themed line of Barbies in the 1990s that were a collaboration between Nabisco and Mattel.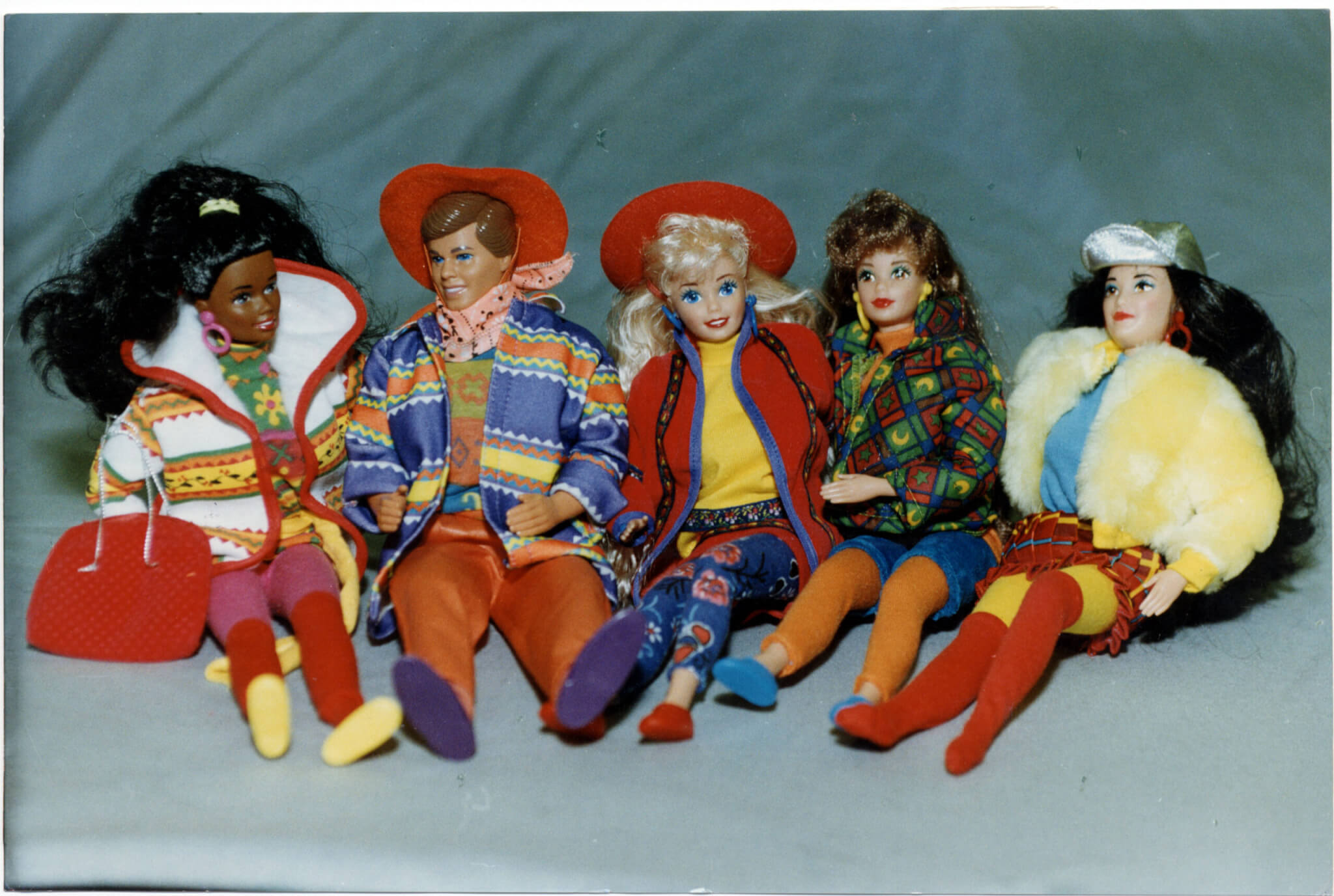 An even rarer doll that was also part of this line's unfortunate blunders was the blond-haired, and blue-eyed, cracker Barbie. While the company didn't seem to notice, people were outraged when the dolls hit the shelves. They were quickly pulled off the market.
One version of Skipper had breasts that grew
Growing Up Skipper wasn't a bad idea in theory. A lot of the people who love Barbie happen to be girls who are also going through puberty. This Skipper was a chance to reach out to this segment of the audience and make them feel included.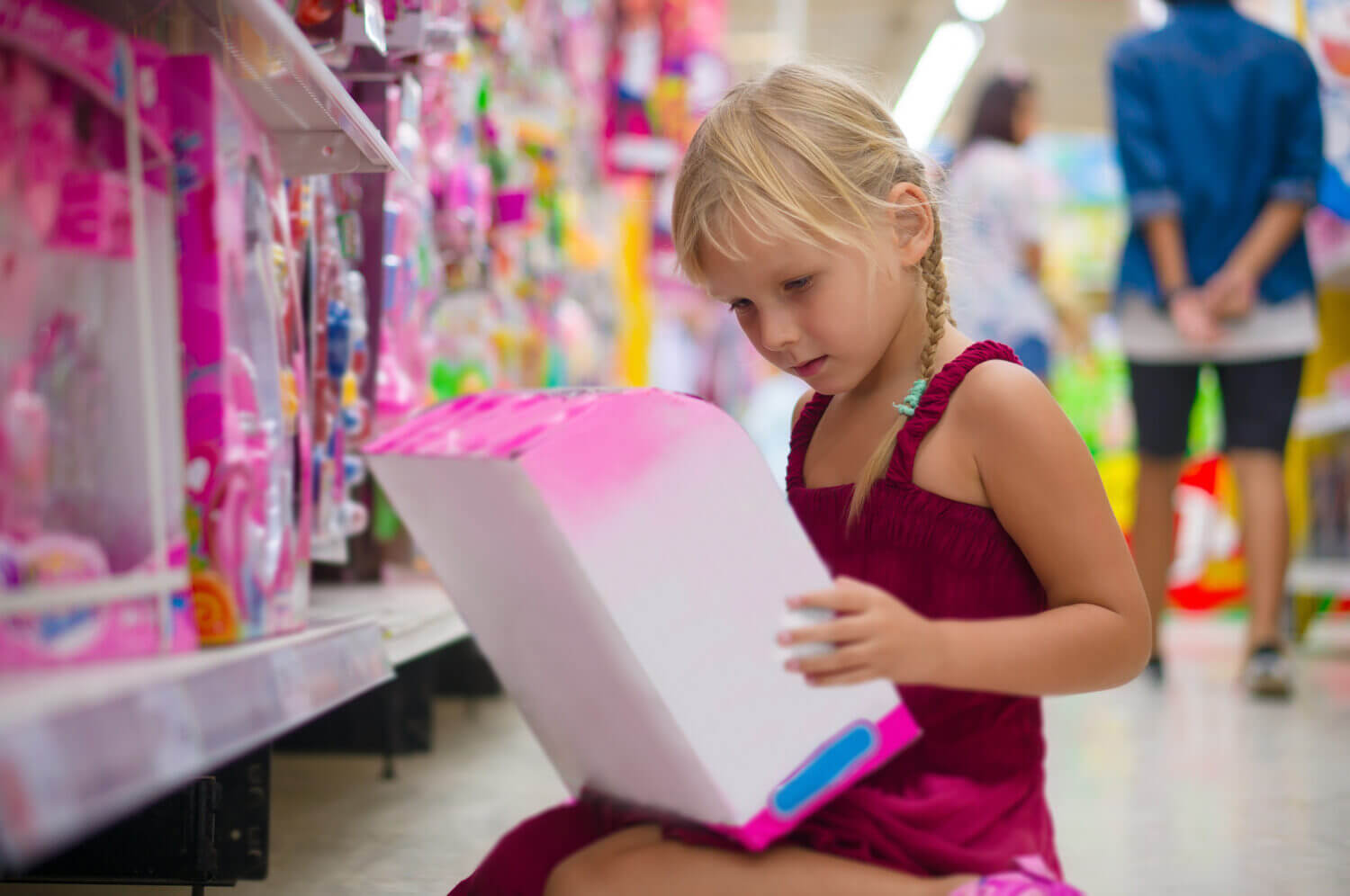 Unfortunately for Mattel, a Skipper that has expanding breasts when you pump her arm came off as just weird and inappropriate instead of inclusive.
Barbie had a "tramp stamp"
In 2009, Mattel introduced a doll called "Totally Stylin' Tattoos Barbie," which included various tattoos for Barbie and her "friends," such as a lower-back tattoo saying "Ken."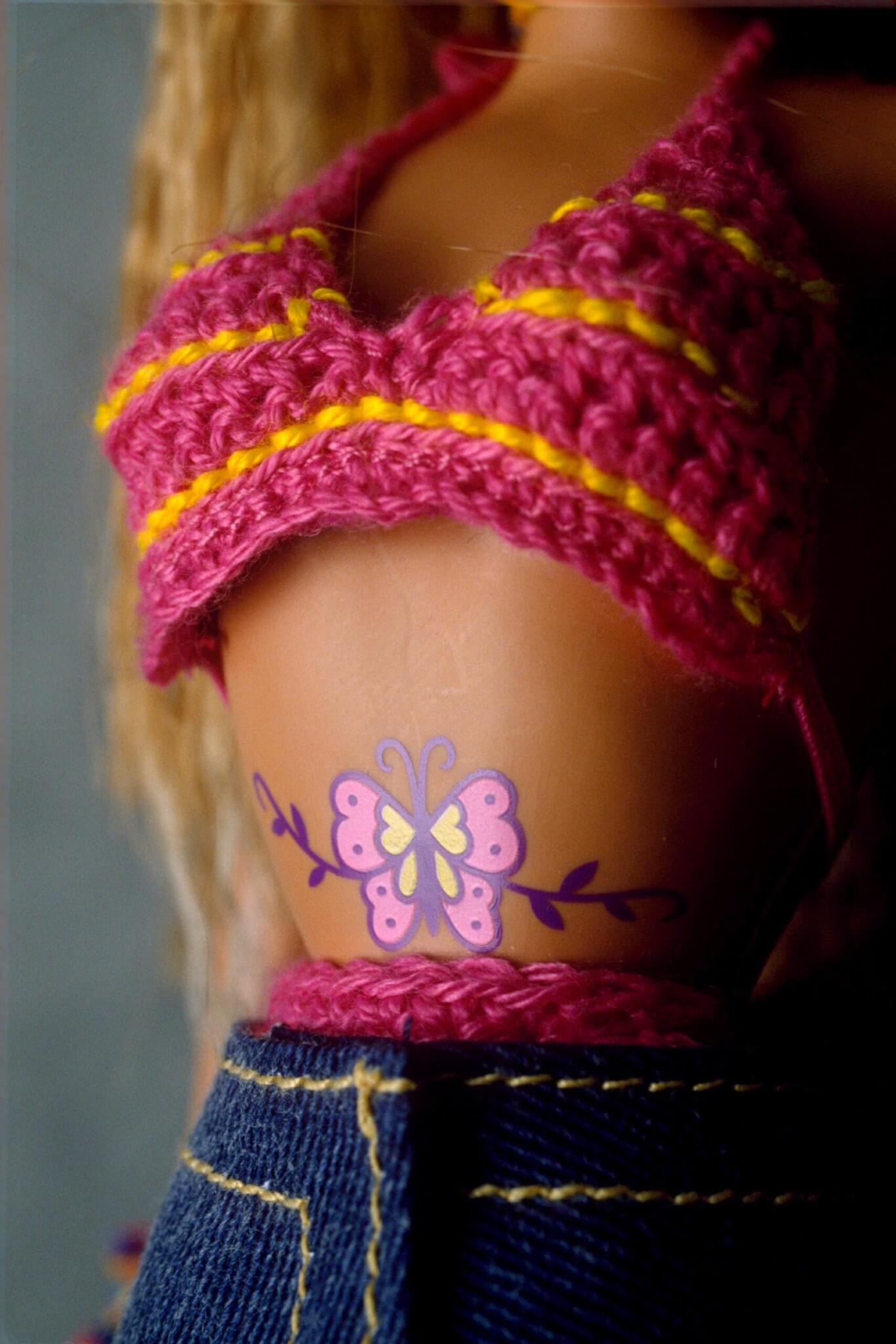 However, some parents expressed concern about the selection of designs and the overall concept, as they believed this Barbie did not serve as an appropriate role model for young girls. This is another version of Barbie that ended up being altered and eventually taken off the shelves.
Barbie's dog was recalled, but not because it could defecate
In 2007, the world was introduced to Barbie's dog Tanner. The idea was that Tanner would help to teach young people about the responsibilities of pet ownership. It didn't really work out that way.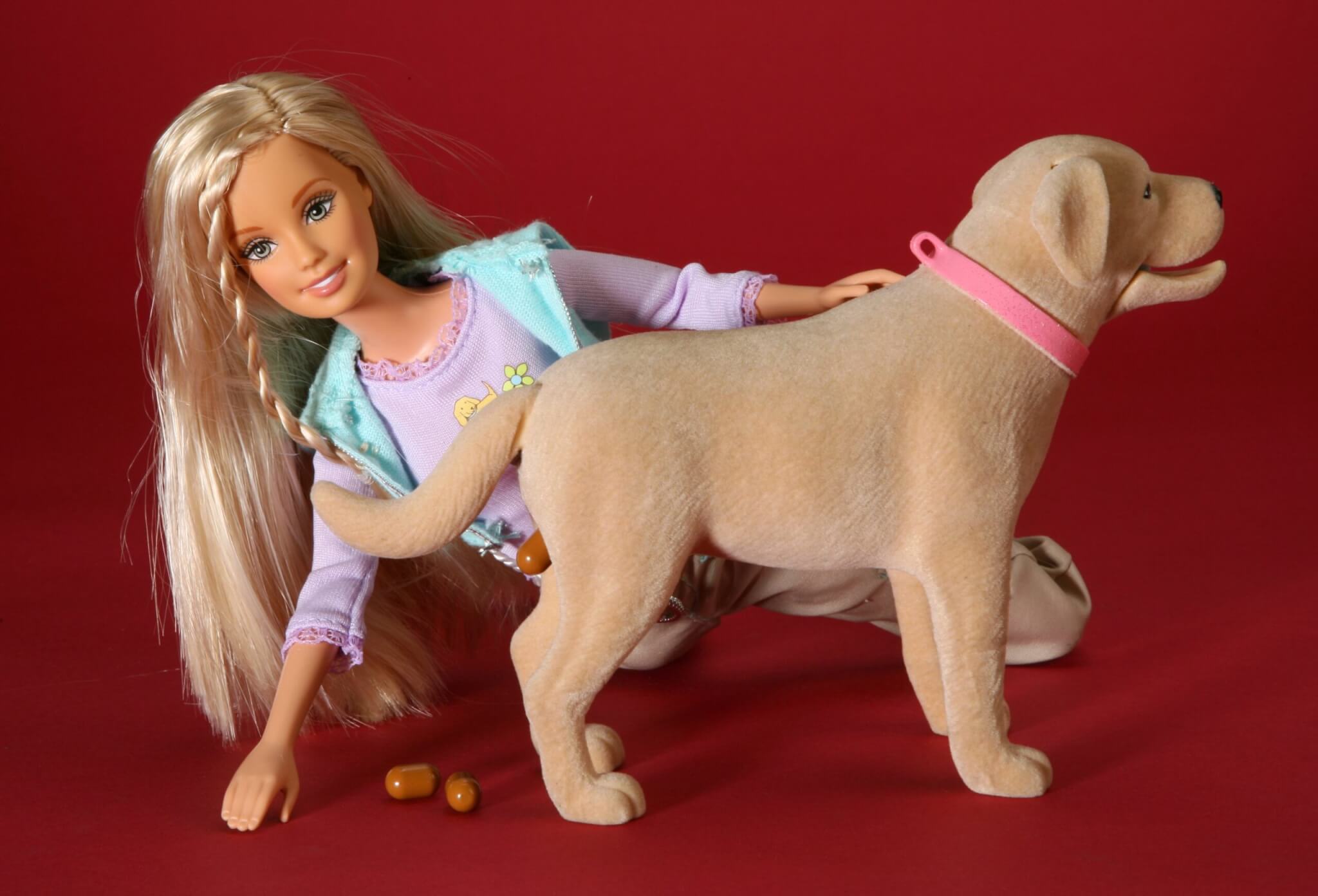 Tanner could defecate and Barbie could clean it up. She came equipped with a pooper-scooper to pick up the little metal pellets. The pellets were deemed a choking hazard and the product was recalled.
Ken was never meant to be marketed to boys
Some people make fun of what they consider a less-than-ideal Ken, who might even be considered a bit of a "himbo." This really shouldn't come as a surprise though. Ken was never meant to be the featured character and like Barbie's friends is a kind of accessory.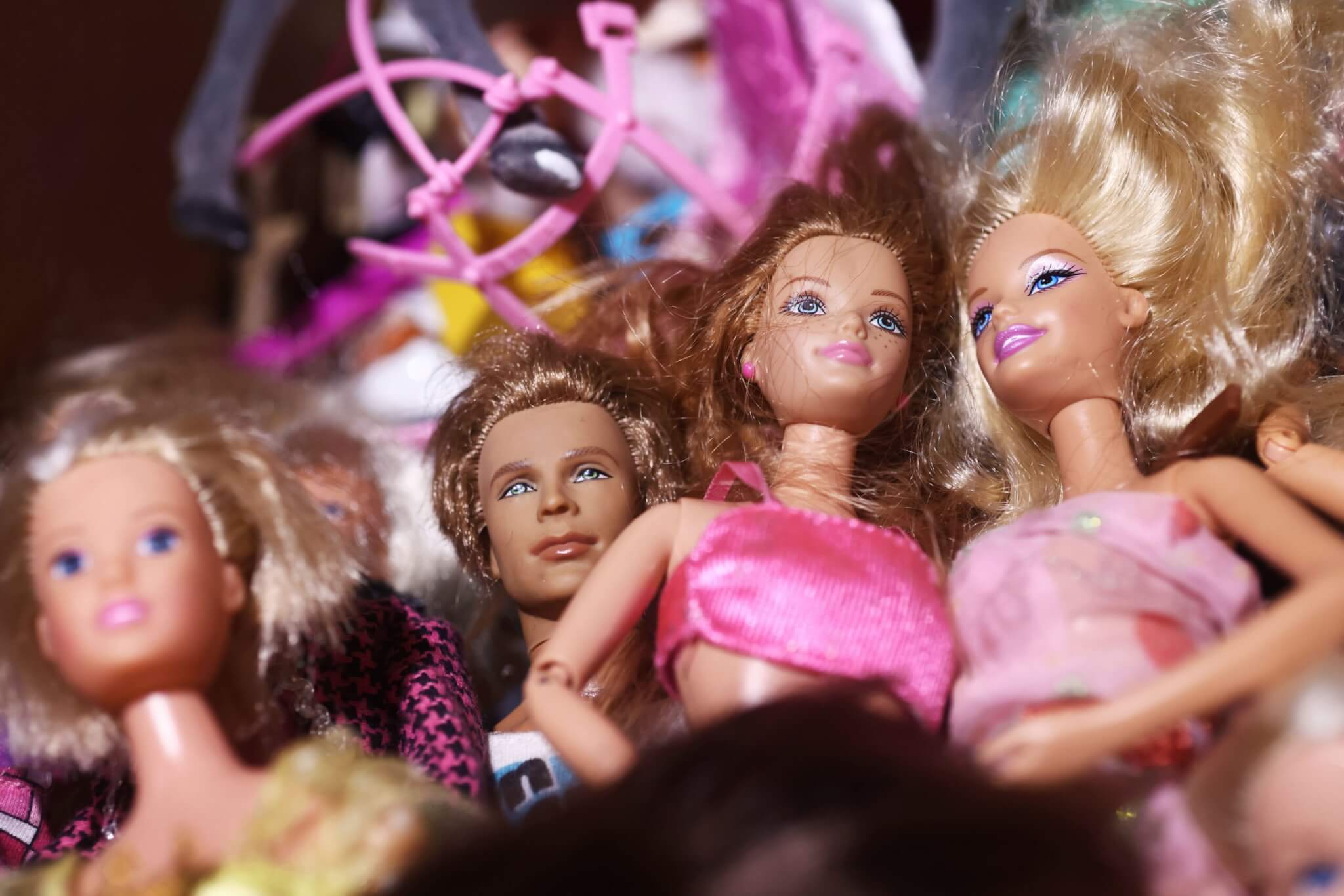 Ken is a supporting cast member and was never meant to appeal to boys. Ken was supposed to be Barbie's sidekick boyfriend who supported her through everything and not much more. He wasn't designed for depth of character.
The regional Ken doll isn't one of the top ten rarest Barbies
Original Ken comes in at #12 on the list of the rarest Barbie dolls and has a signature haircut. During the initial era of Ken dolls, a distinctive hairstyle was featured, later undergoing a transformation. Referred to as the "flocked hairstyle," collectors seek out this particular hairdo when acquiring a first-edition Ken doll from that period.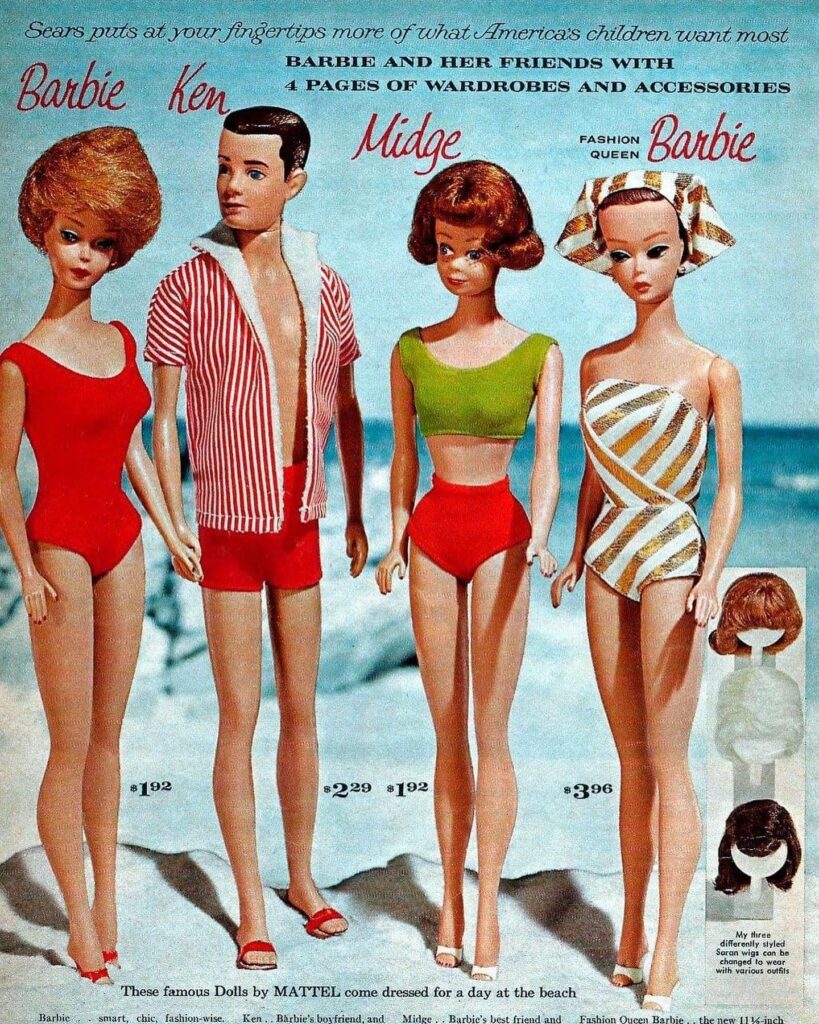 The flocked hair was crafted from felt, but the manufacturer eventually recognized that it would lose its integrity when exposed to water. Consequently, they replaced it with the current plastic-molded hairstyle. The original packaging of Ken includes swim trunks, a towel, sandals, and a stand as accompanying accessories.
One of the most expensive Barbies - Diamond Barbie By De Beers, 40-Year Anniversary Barbie Doll
She was made to celebrate the jewelry company's anniversary and she was adorned with jewels that really elevated her price tag. Her list price was $85,000 in 1999.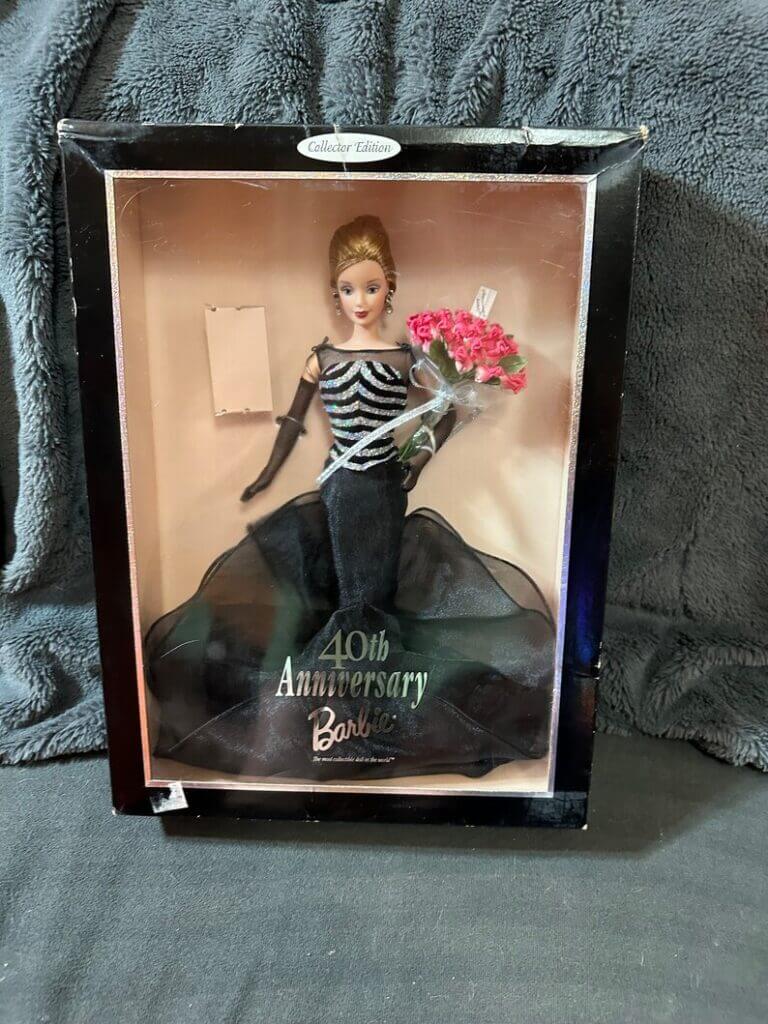 The doll's white gold jewelry was 100% real and there were more than 150 diamonds woven into her white gown. This blinged-out Barbie would be the absolute pride of anyone's collection.
Barbie has been banned in several countries
As wholesome as Barbie may seem to many Americans, it could come as a surprise that she's actually been banned in other countries around the world. She faced a temporary ban in Saudi Arabia and the Soviet Union and a permanent ban in Iran.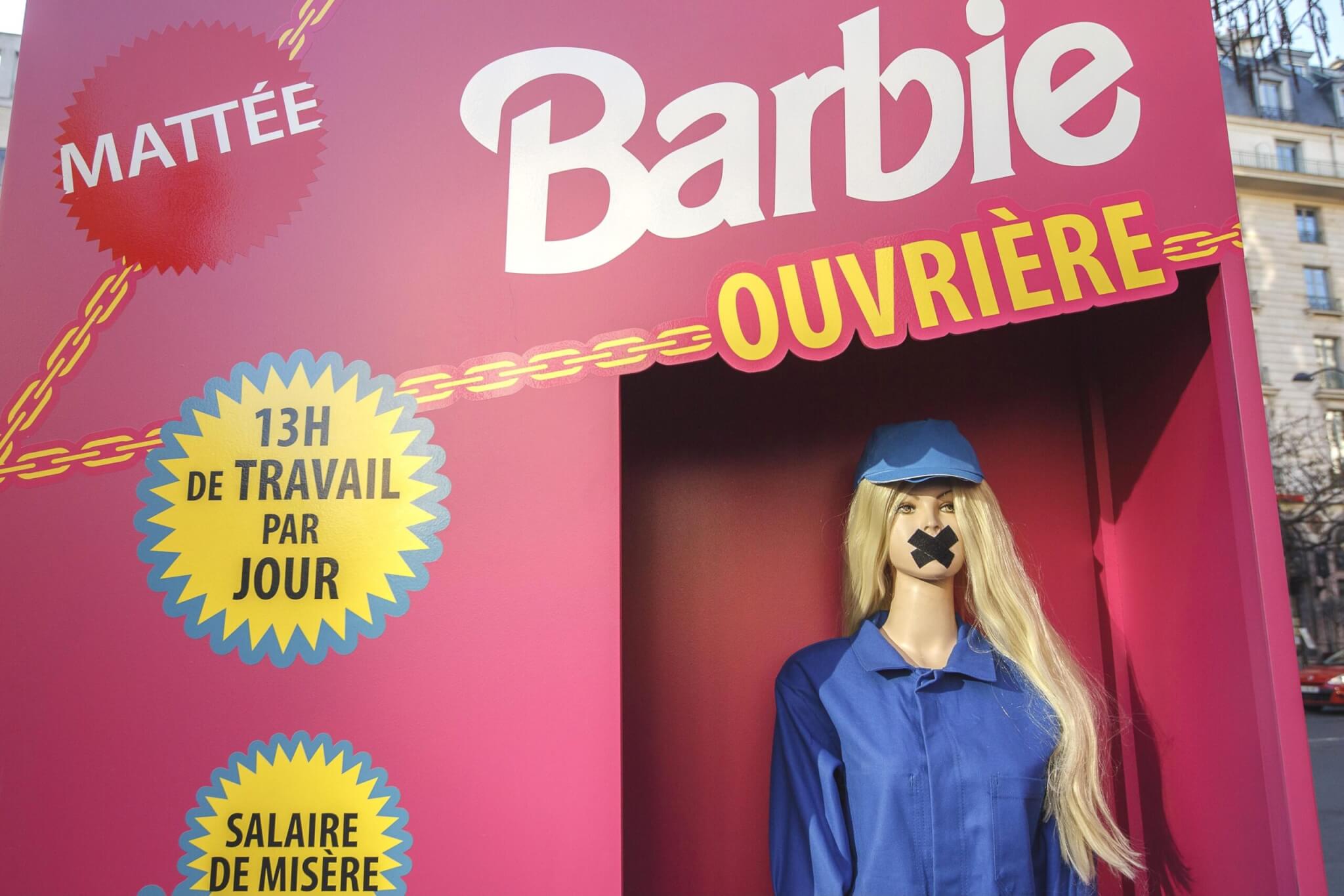 Saudi Arabia and Mattel both acquiesced. The country lifted the ban and the company began selling dolls from an international editions line that were dressed in traditional clothing for each country. Other companies also entered the market selling dolls more appropriately dressed by cultural standards.
Famous designers have clamored to make an outfit for Barbie
Most of us would be falling over ourselves to have a designer like Bob Mackie or Christian Louboutin design an exclusive one-of-a-kind outfit. Well, for Barbie this has been a reality many times over.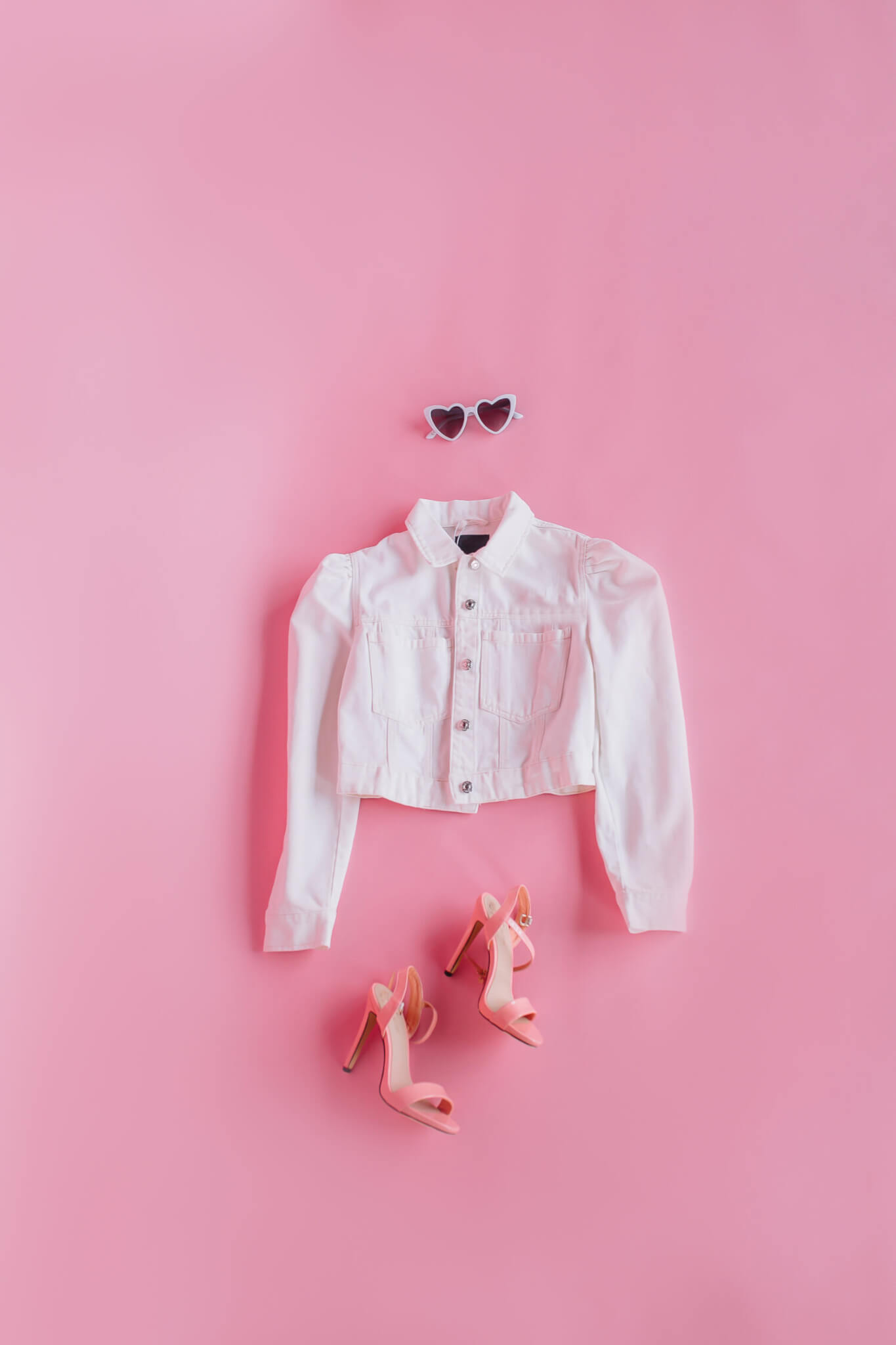 Once portrayed as a teenage fashion model, Barbie has had outfits designed by the very best, including Gucci, Versace, Oscar de la Renta, and Dolce & Gabbana. When the timeless Barbie turned 50, she had an entire fashion show inspired by her many looks at New York fashion week.
Andy Warhol once painted his muse as Barbie
BillyBoy* is a fashion designer and socialite who was featured in the last work of art produced by Andy Warhol. BillyBoy* was obsessed with Barbie and had collected over 10,000 of the dolls. When Warhol approached him and asked to paint him, the socialite only agreed if Warhol would paint him as Barbie.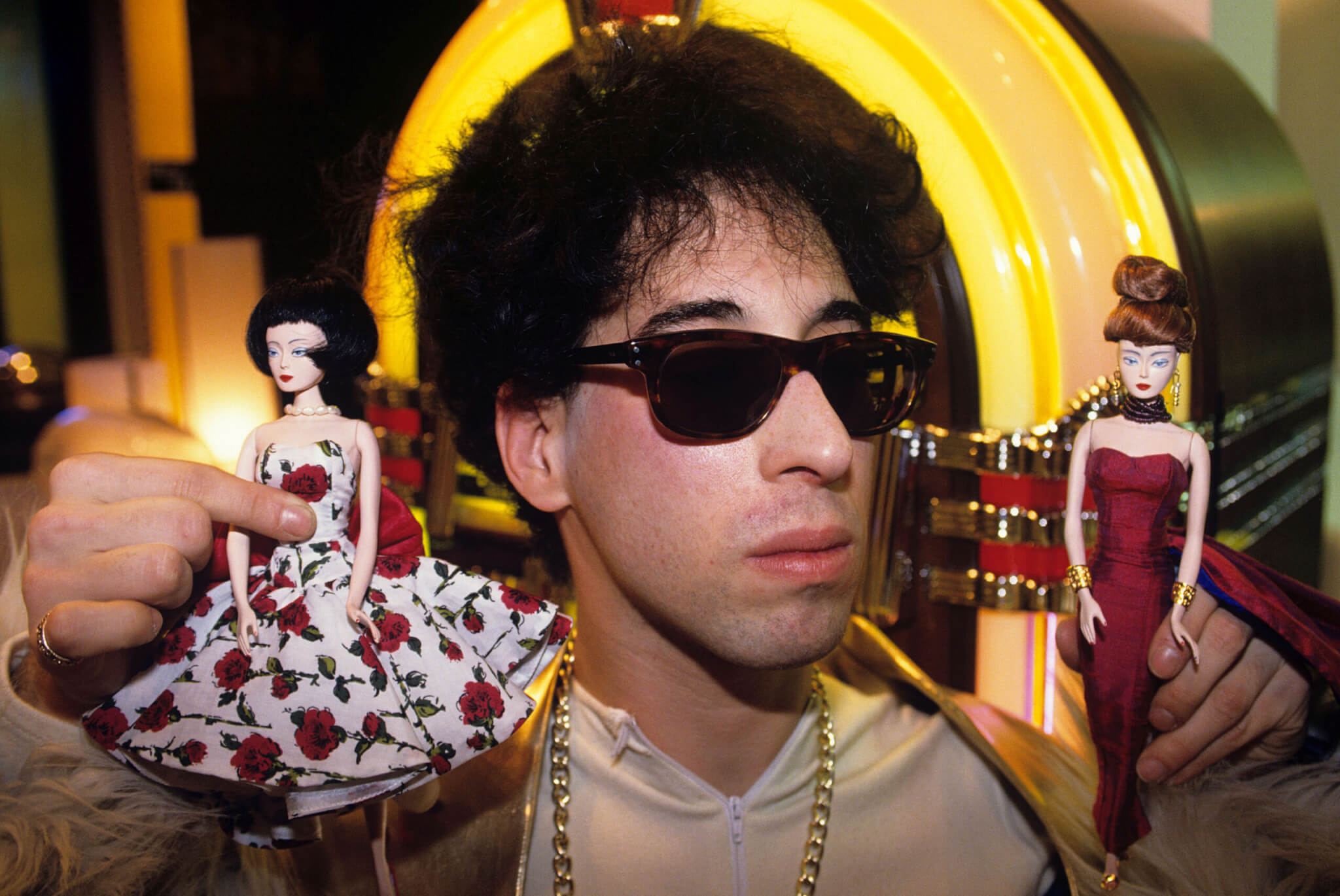 Warhol agreed and the work of art turned out to be the last he would complete before his death and was titled Barbie, Portrait of BillyBoy*.BillyBoy* had an even deeper connection to the doll having curated two touring exhibits of Barbie sponsored by Mattel.
Barbie's designer designed missiles before dolls
Ruth Handler created Barbie, but she hired designer Jack Ryan to bring the dream doll to life. Before becoming the Head of Research and Development at Mattel, Ryan was developing missile systems for the United States government.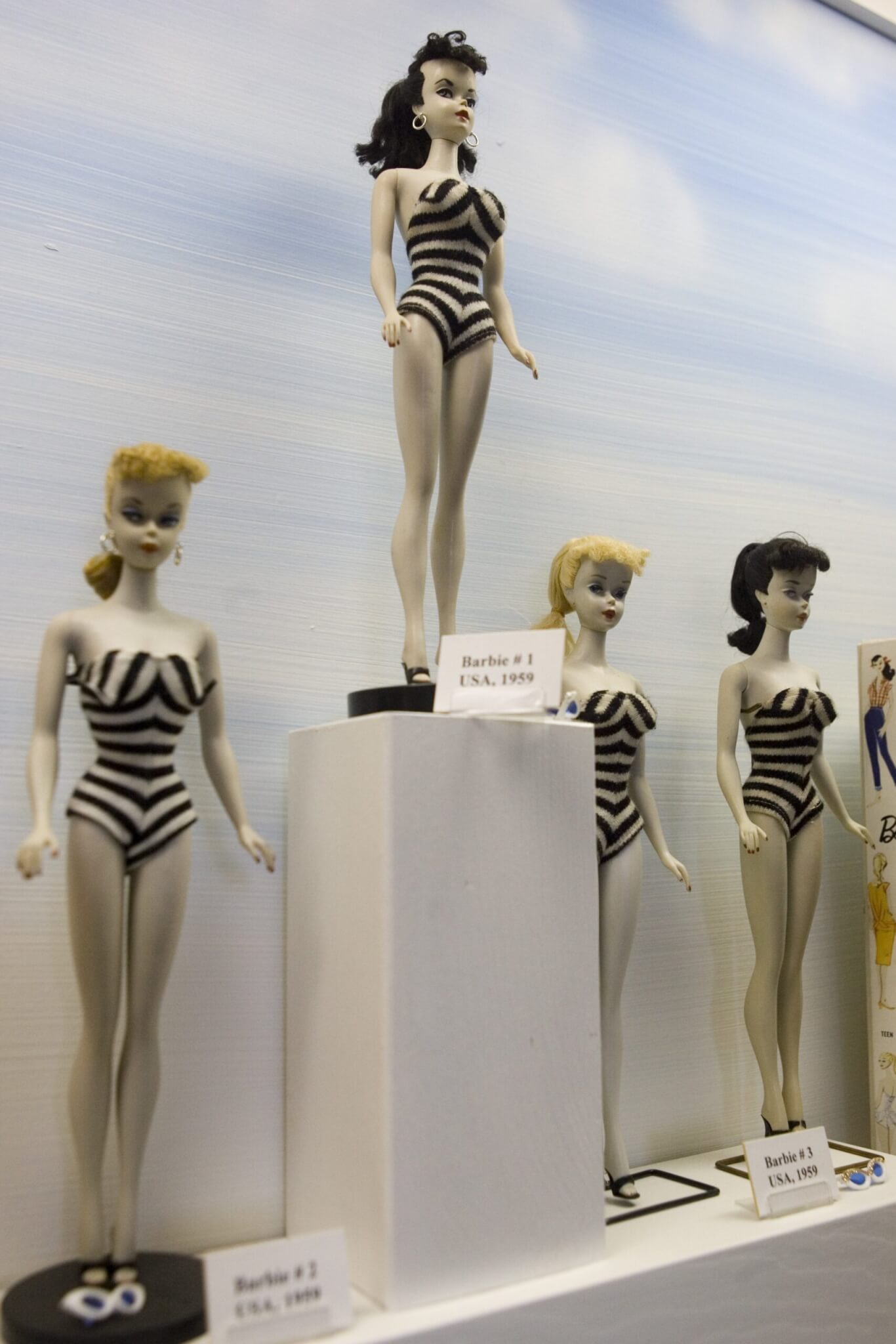 Ryan and Mattel had a productive and lucrative relationship for about 20 years. Things soured after there was a discrepancy around royalty payment. Ryan ended up suing the company and settled out of court.
The first big change to update Barbie was her eyes
Barbie originally had a glance to the side which was supposedly to make her seem more fun and approachable. This was the final change made by the doll's original designer. Ruth Handler would eventually be kicked out of the company for falsifying documents.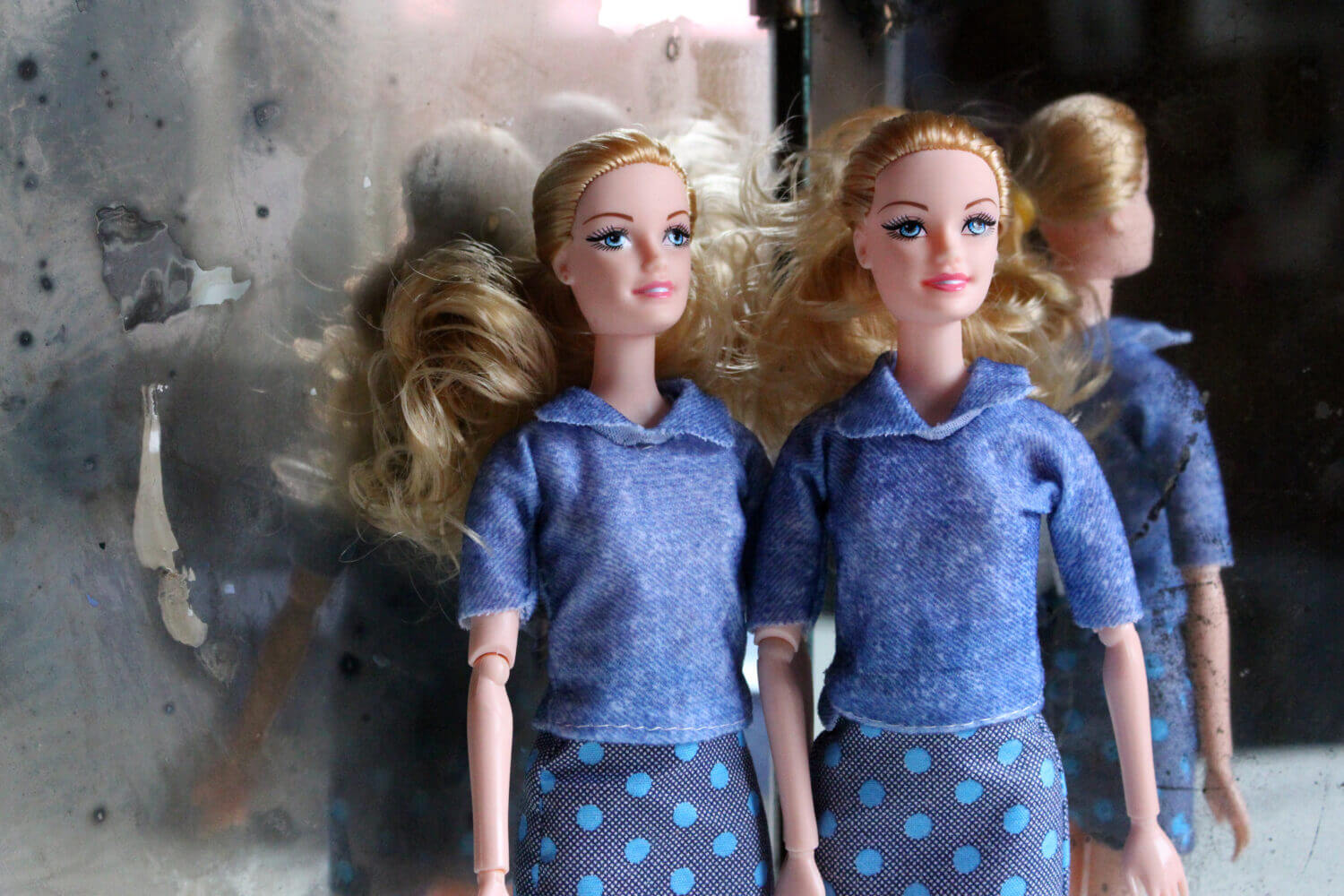 Major changes to the overall structure of the Barbie doll are rare. One of the other noteworthy changes came in 2000 when the doll finally received a navel at the ripe old age of 40.
Scaled to size, Barbie could not live
It has often been talked about how unrealistic Barbie's body proportions are and that she is not a healthy ideal for girls to aspire to.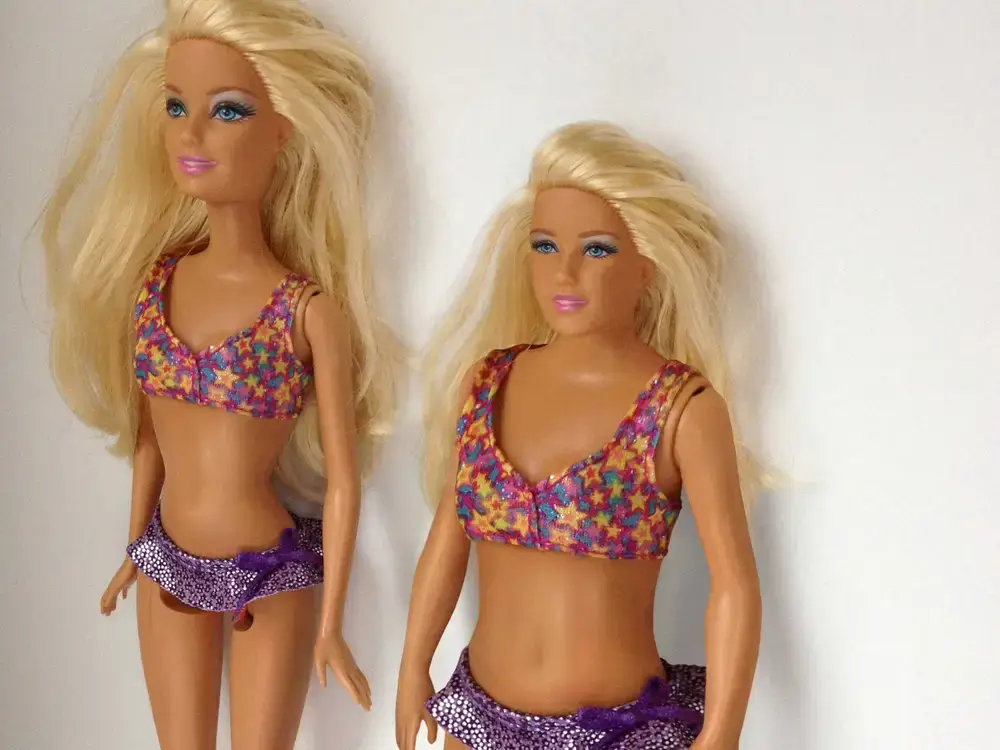 Scaled in size, Barbie would be a 5 '9 woman, which is only slightly above average, however, her proportions dictate that she would not have a healthy enough body weight to support standing up or normal functions like menstruation.
Oddly, Barbie is much more exaggerated than Ken. The odds of a woman having a body similar to Barbie's are one in 100,000. Meanwhile, the odds of a man having a body similar to Ken's are about one in 50.
Before there was a black Barbie, she had a friend who was black
It seems like it was really late in the game when an African American version of Barbie was introduced. She didn't come along until 1980 when the company debuted the So in Style Range that includes African-American Barbies in over 22 skin tones.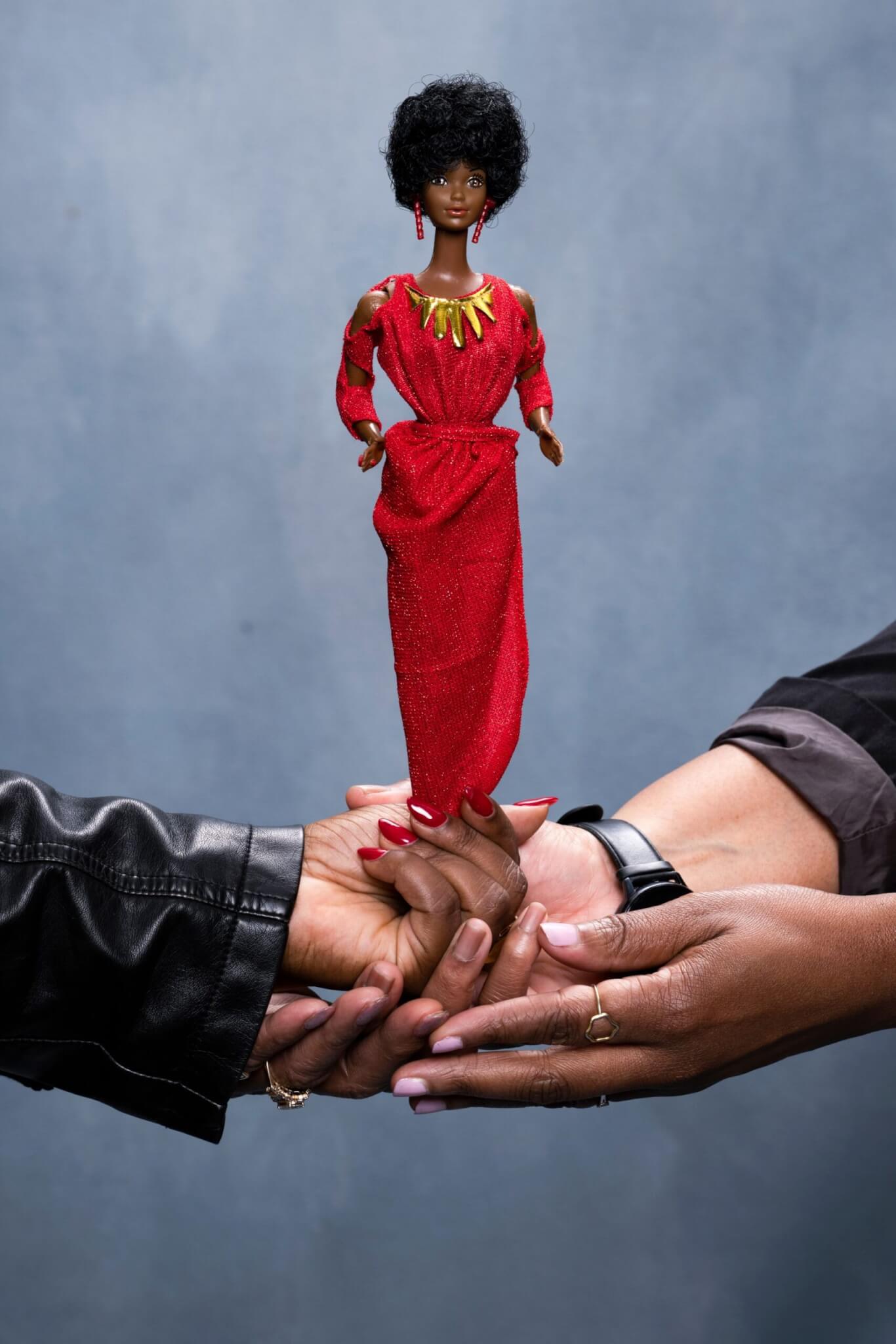 Before 1980 diversity was limited to Barbie's friend Christie who came out in 1969. Christie was modeled after Diahann Carroll. In 2005, she was replaced by Nikki.
Barbie is a worldwide phenomenon
A lot of women, especially in the United States, but all over the world as well, have very fond memories of playing with Barbie dolls growing up. She was a staple of many childhoods.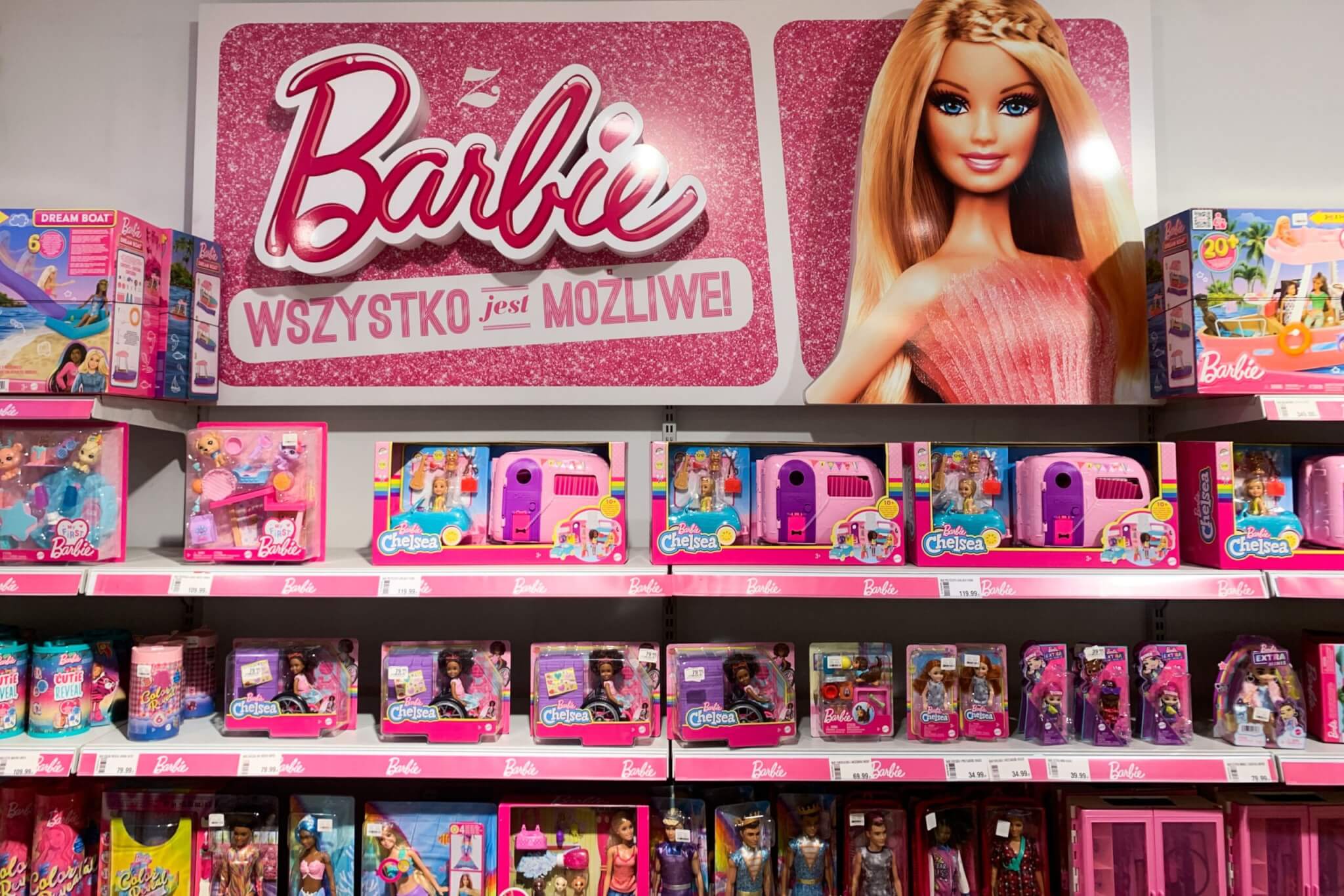 Barbie is so popular that since her inception in the late 1950s, more than a billion dolls have been sold in over 150 countries. Barbie has become a cultural icon and a marketing phenomenon.
The largest Barbie collection is in Germany
It's a cool irony that Barbie was originally inspired by a German doll and the largest Barbie collection is in Germany. The collection is the personal property of the super fan, Bettina Dorfmann.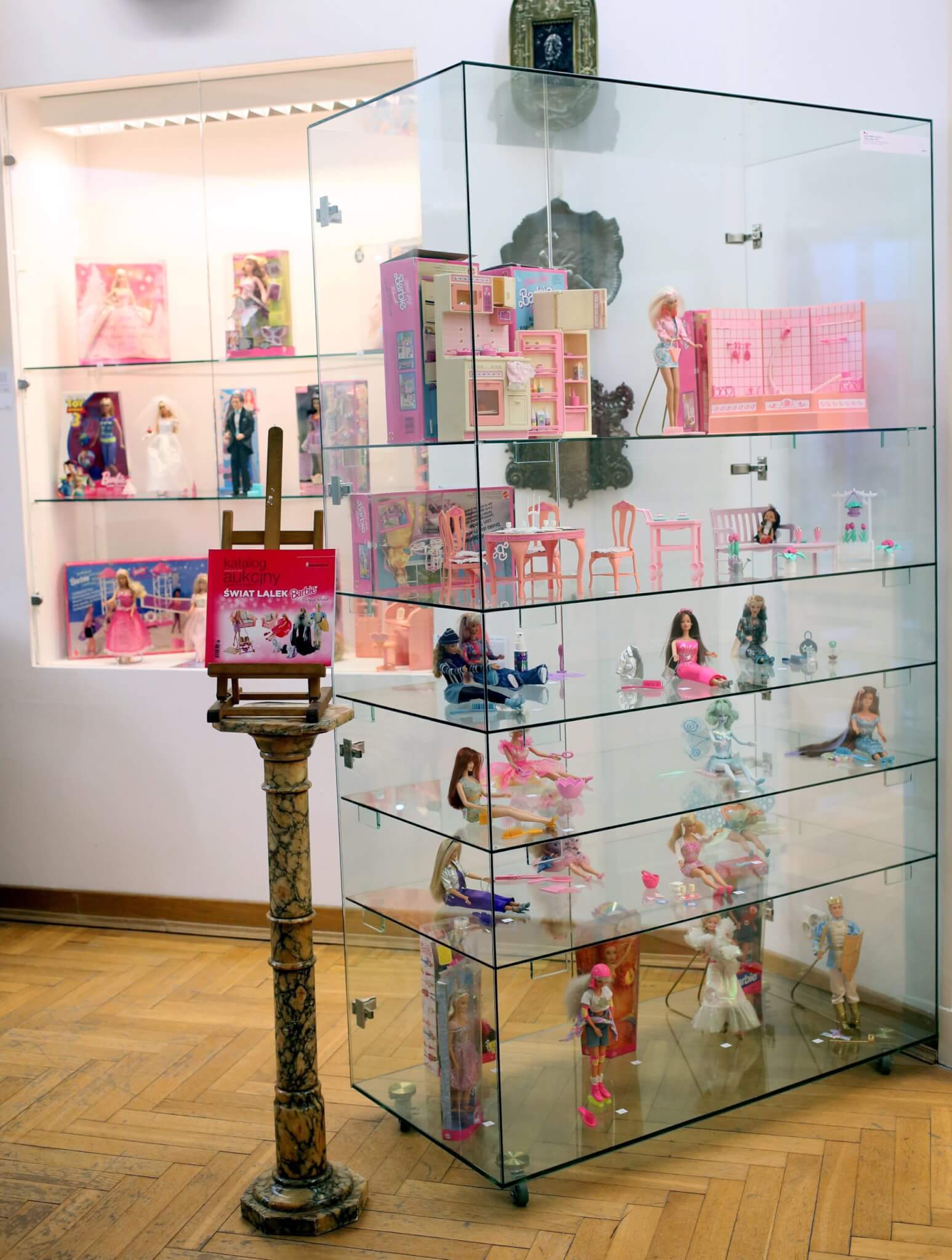 Dorfmann runs what she calls a "doll hospital" out of her home. Her Barbie collection is outrageous and totals more than 15,000 individual Barbie dolls.
Barbie is one of the most recognizable toys in the world
At the turn of the century, Barie had a two percent recognition rate. That means that of all the people asked, only two percent of them did not recognize her. That is an insanely high recognition rate!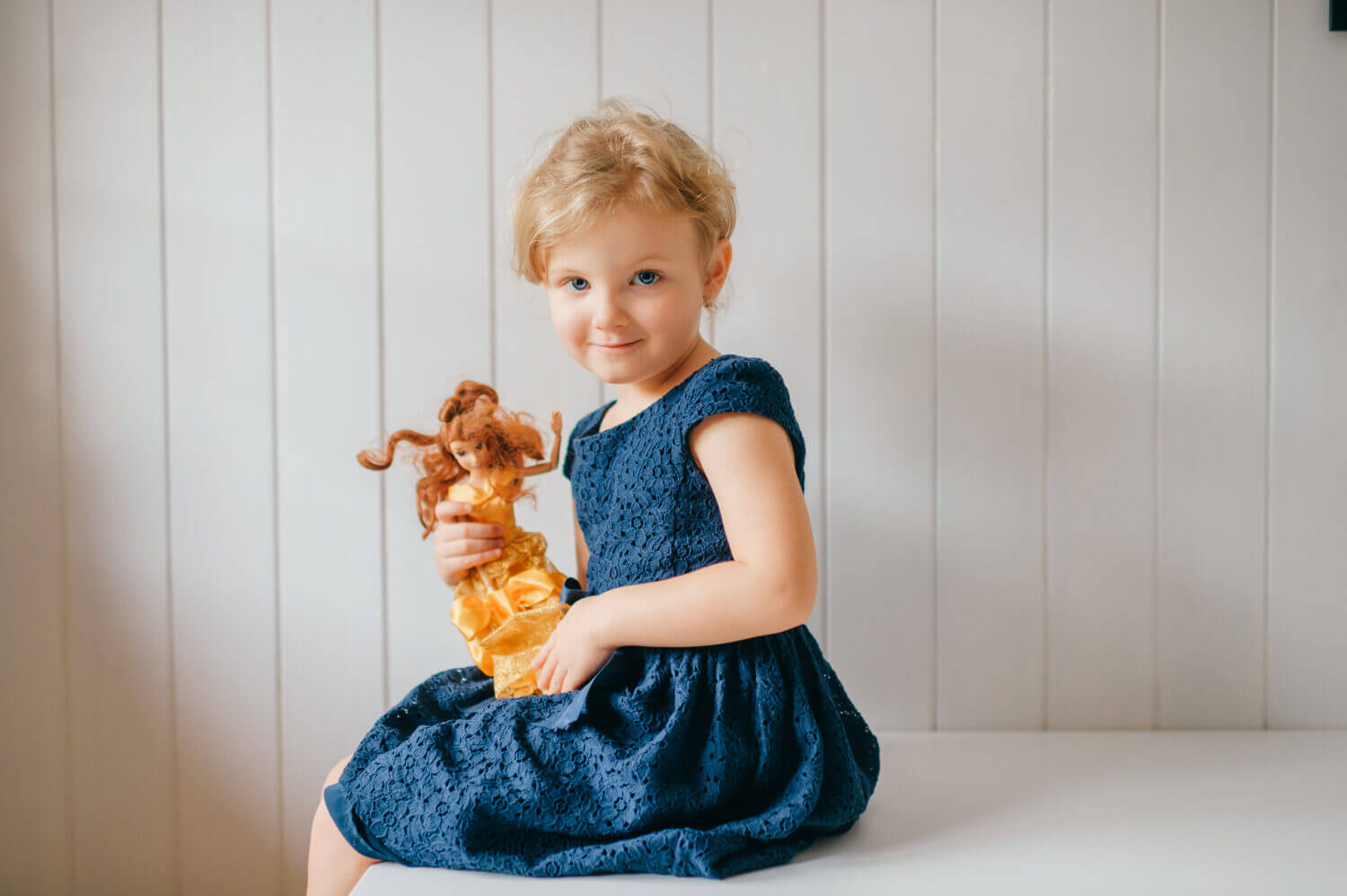 Barbie is one of the most recognizable characters, dolls, and overall toys, ever made. Almost every child has come into contact with a Barbie or an image of her in some way or another.
The 2023 Barbie movie is the first live-action Barbie movie
Barbie (2023) is directed by Greta Gerwig and is considered a fantasy film. Barbie is played by Academy Award-winning actress Margot Robbie opposite Golden Globe winner Ryan Gosling as Ken.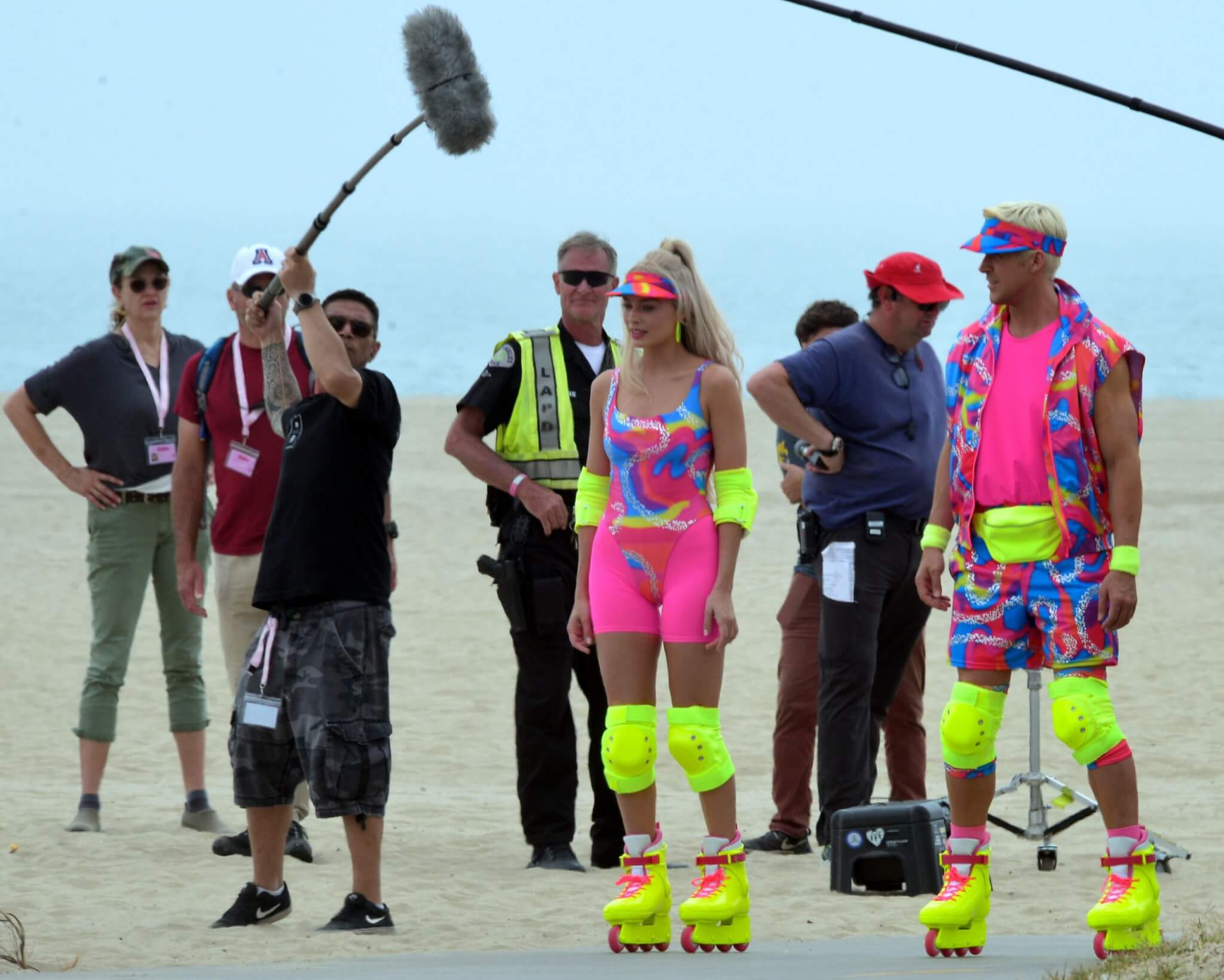 Living the perfectly happy lives you would expect of Barbie and Ken in Barbie's world, the pair are given the chance to come and experience the real world. Their adventures are comical and heartwarming.
Barbie is a jack of all trades
Barbie has been a journeyman over the years. She has experimented with all types of professions giving children a peak into dozens of different careers that they might be inspired to pursue.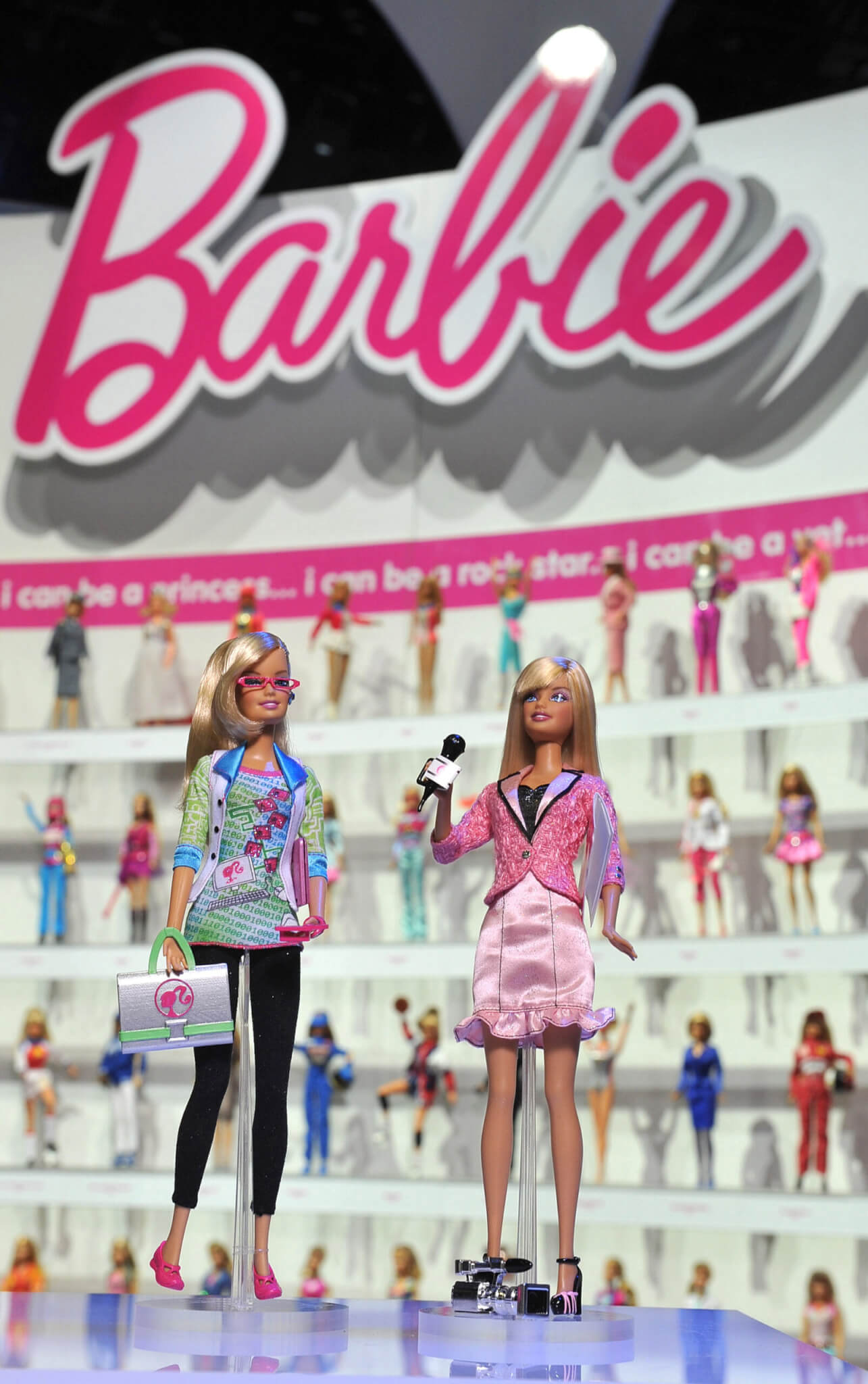 She has tried her hand at being an astronaut, engineer, flight attendant, doctor, and paleontologist among many others. She has even been an Olympian in several different sports including gymnastics and swimming.
Barbie has a restaurant
Barbie has a play set that is called Cook 'n Grill Restaurant. It comes with a pizza oven and over 30 different pieces of kitchen accessories and furniture. She also has an ultimate kitchen set.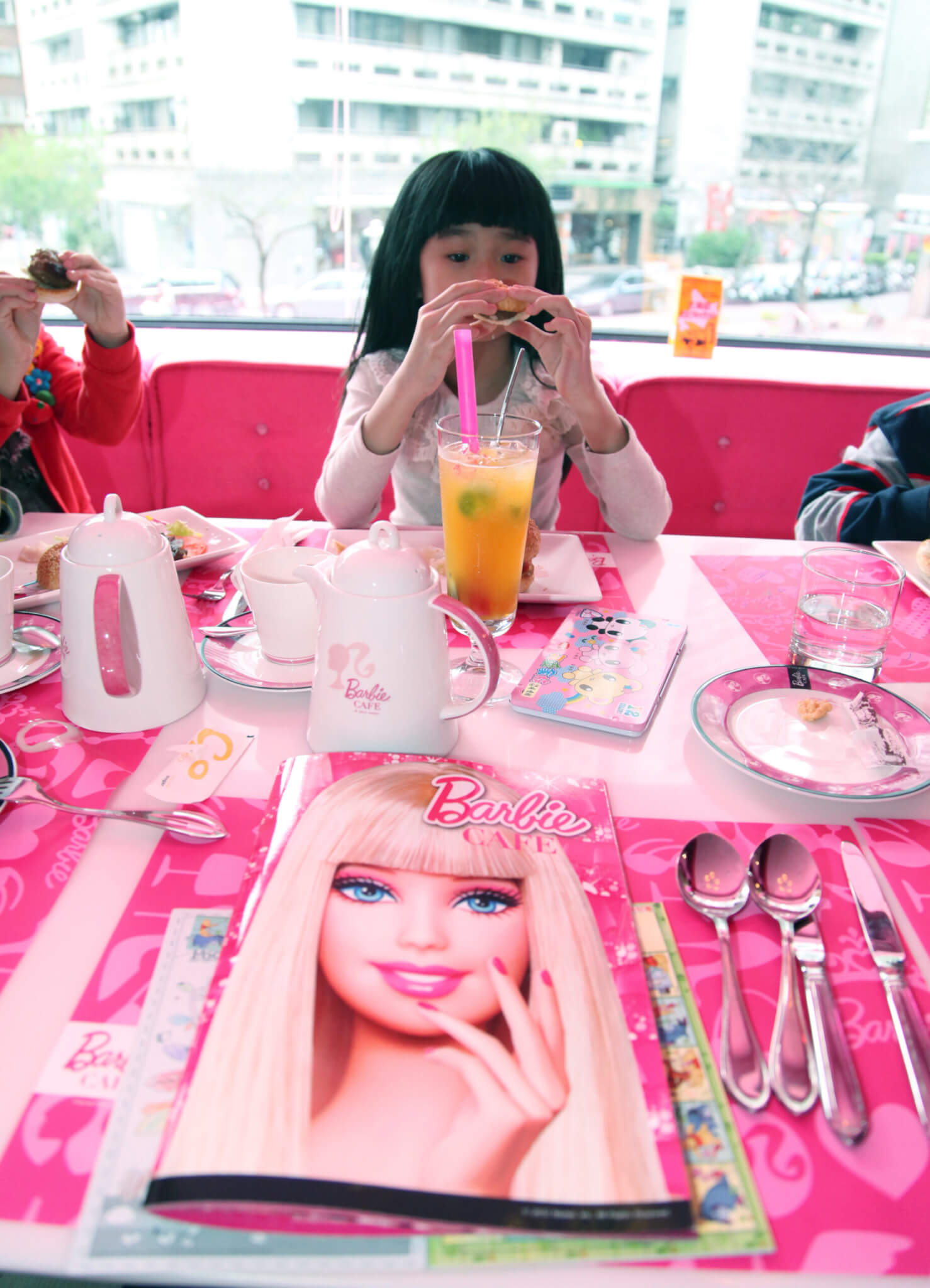 Did you know there is a real-life Barbie restaurant, too? In Taiwan, where themed restaurants are very popular there is a Barbie Cafe. It is a great place for grown-ups and kids and seems like an ideal place to throw a birthday party.
Barbie now comes in different body types
For years one of the biggest complaints about Barbie is that she represents an unrealistic body type. Mattel finally addressed this problem in 2015. They released a whole new line of Barbies with more diversity in their shape.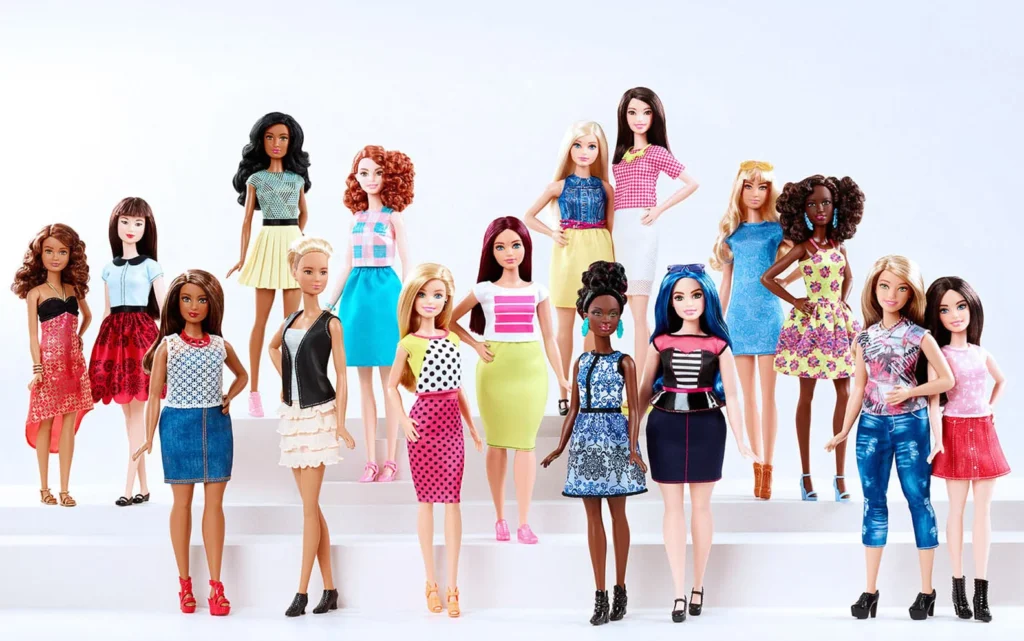 Barbie's Fashionistas line comes in three distinct types which are small, curvy, and petite. As they have for years, they also come in various hair colors, eye colors, and skin tones.
Barbie's Dreamhouse has been redesigned a few times
Barbie's Dreamhouse and Dream Car are almost as iconic as the doll herself. Barbie's dream house is one of the most well-known dollhouses in the world and has had several incarnations.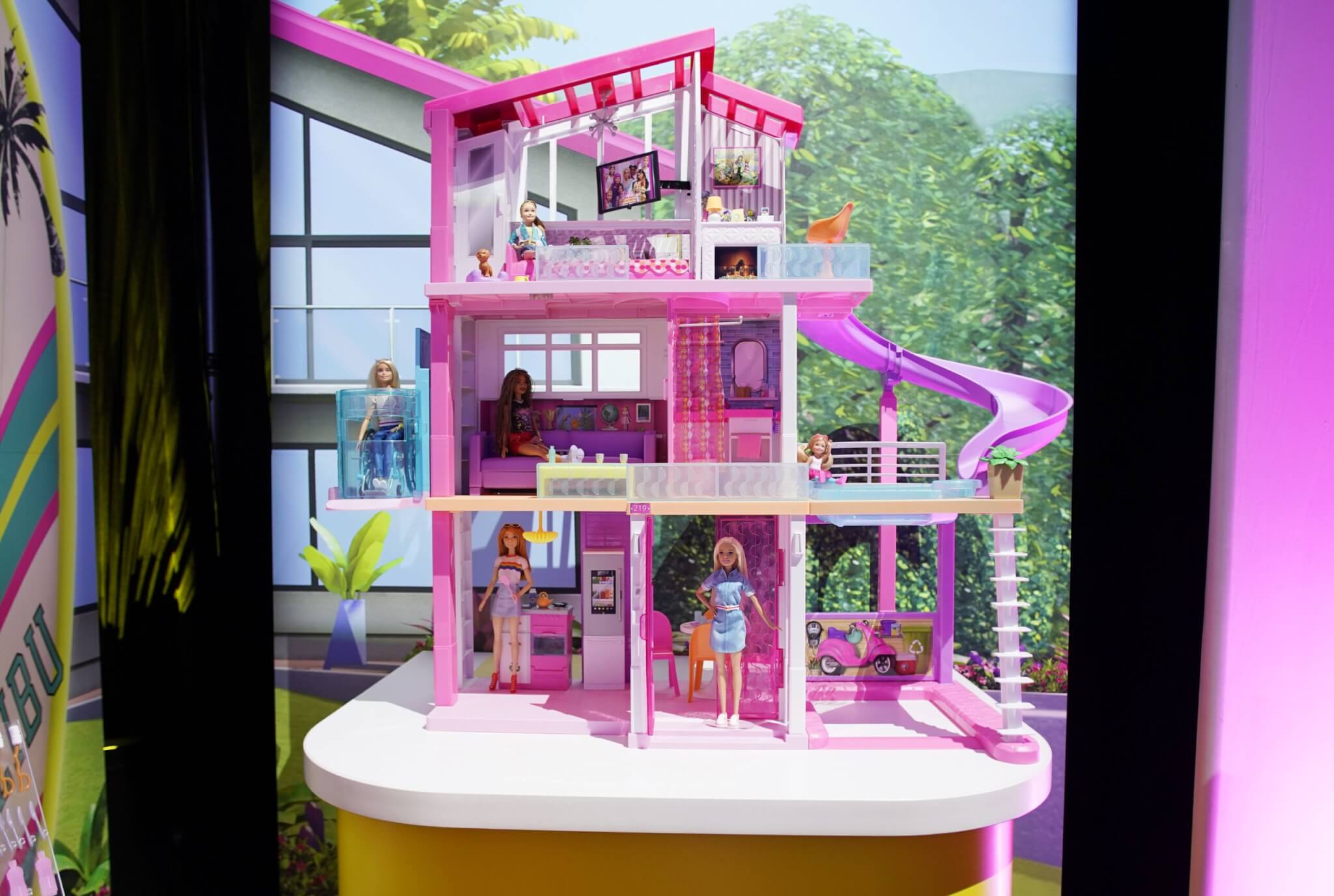 Barbie's initial dreamhouse was a fold-out room with paper furniture meant to represent a dorm room or small apartment. It went on to see itself remodeled as a New York-style flat, a rustic cabin, and a pink mansion with all the trimmings.
Barbie has had many film and television roles
Barbie starred in a series of movies in the early 2000s which included "Barbie in The Nutcracker," and "Barbie of Swan Lake," as well as more than 30 others.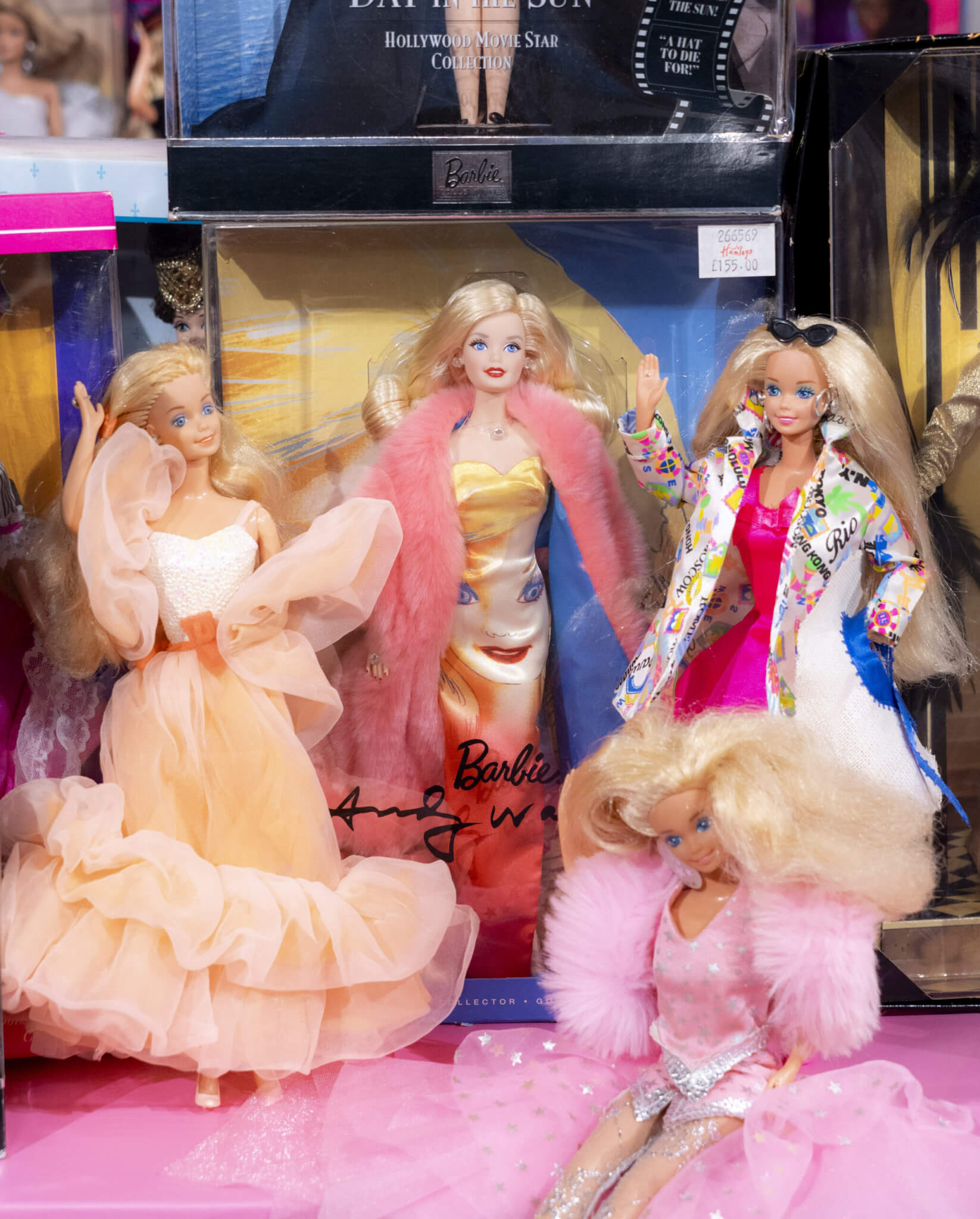 Barbie has also made numerous special appearances on television shows and in parades as herself. Children always delight in the opportunity to see Barbie in any format and her fans flock to her.
Barbie has an array of pets
Mattel has continually expanded the Barbie universe, introducing various animal dolls as pets for Barbie and her family members. According to the official Barbie Instagram page, Barbie has had over 40 pets since her introduction in the 1960s, ranging from cats and dogs to horses, a panda, a lion cub, and even a zebra.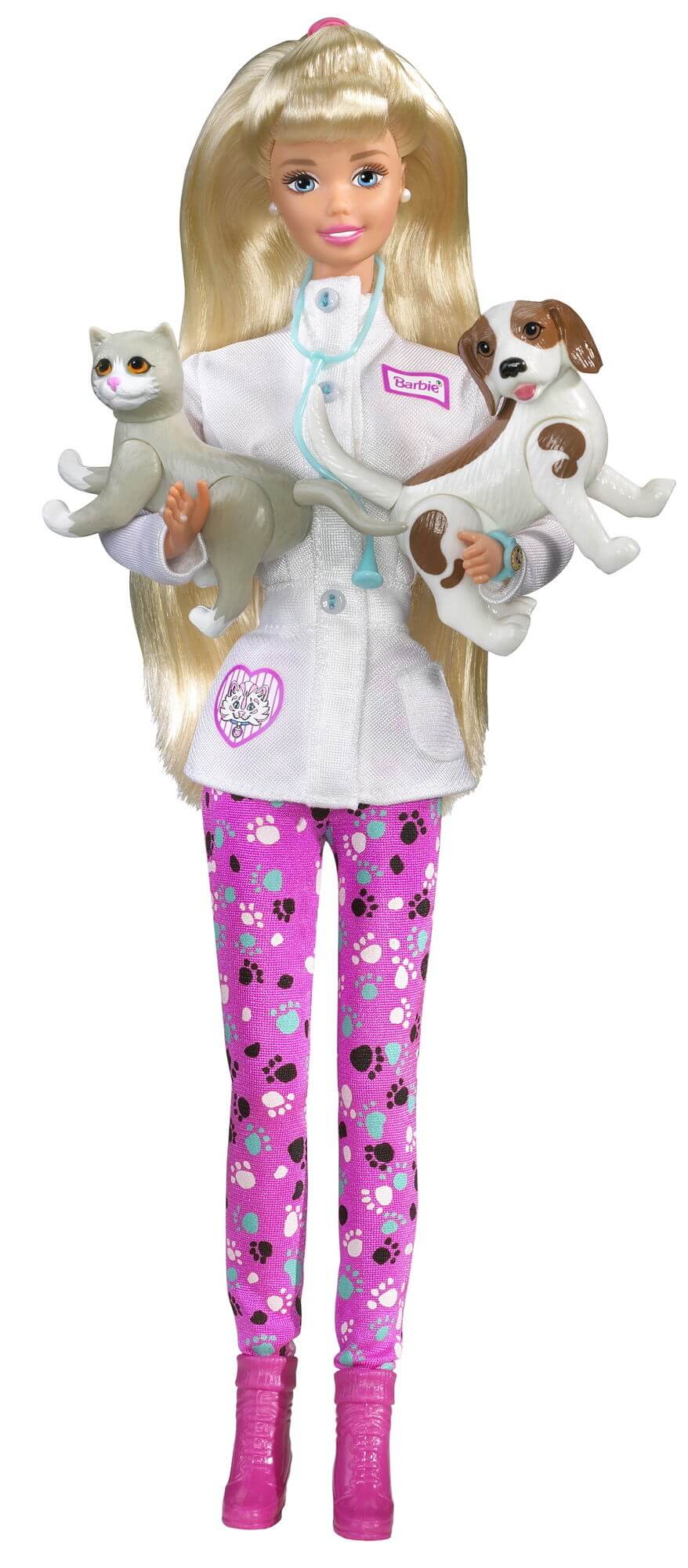 Today, numerous Barbie sets include animals such as dogs, horses, cats, unicorns, koalas, and pandas. The Barbie Extra line features over-the-top Barbies with corresponding extravagant pets. It is evident that Barbie is a passionate animal lover, and fans can look forward to Mattel adding more exciting animals to the collection in the future.