The United States has tourist attractions that bring people from all over to check out their unique offerings. Sometimes tourists travel hundreds of miles for a special site or experience. No one wants to be disappointed to find their dream destination is nothing more than an expensive tourist trap. To help you protect your travel dollars, we'll divulge each state's most overrated tourist attraction, so you'll know which destinations to avoid.
Washington
Market Theater Gum Wall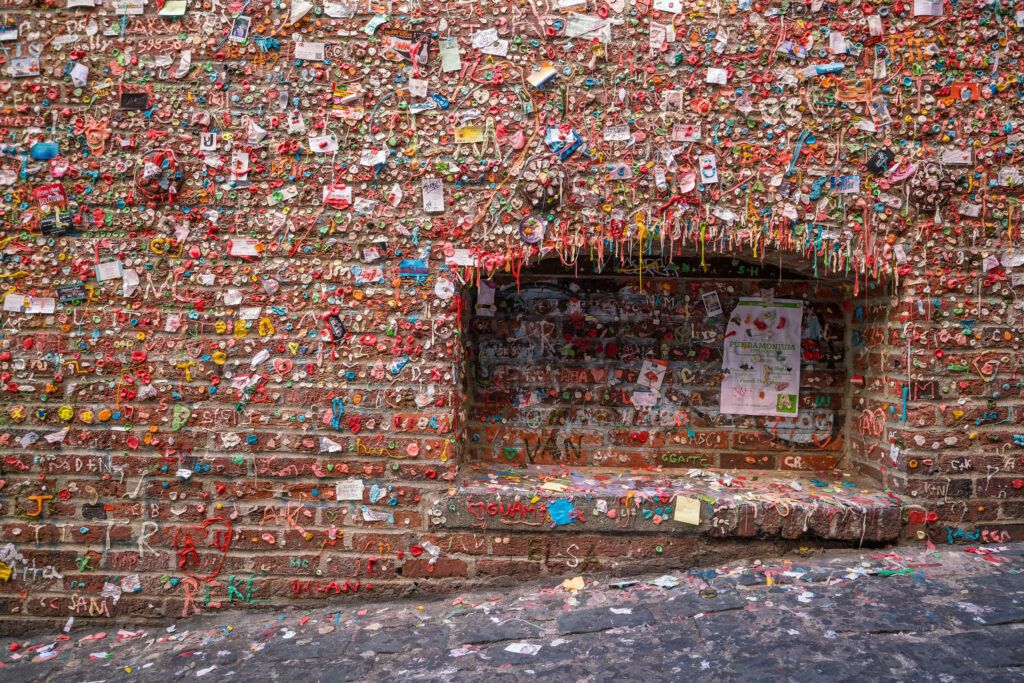 The Gum Wall at Pike Place Market in Seattle, Washington is free to visit, but it probably should be. It is seriously a wall where theatergoers have stuck their pieces of chewed gum over the years. While it is a sort of fun local tradition, it's also kind of gross, and definitely not to everyone's taste.
The Gum Wall's claim to fame is featured in a scene of Love Happens (2009) starring Jennifer Aniston and Aaron Eckhart. Their characters stuck their gum to the wall in a brief scene. Not exactly a top reason for most people to visit an attraction, but apparently more than a quarter of a million people have seen fit to stick their wads of gum there and the weird wall is still growing.