Discover the fascinating world of Barbie as we delve into 40 lesser-known facts about this iconic doll. From her diverse range of careers to controversial moments, record-breaking collections, and even her foray into the world of live-action movies, Barbie has left an indelible mark on popular culture.
Join us as we explore the history, evolution, and intriguing tidbits that make Barbie one of the most recognizable and influential toys of all time. Get ready to uncover the secrets behind this beloved doll and gain a deeper appreciation for the cultural phenomenon that is Barbie.
Surprising Things You Probably Don't Know About Barbie
Barbie's Birthday is March 9, 1959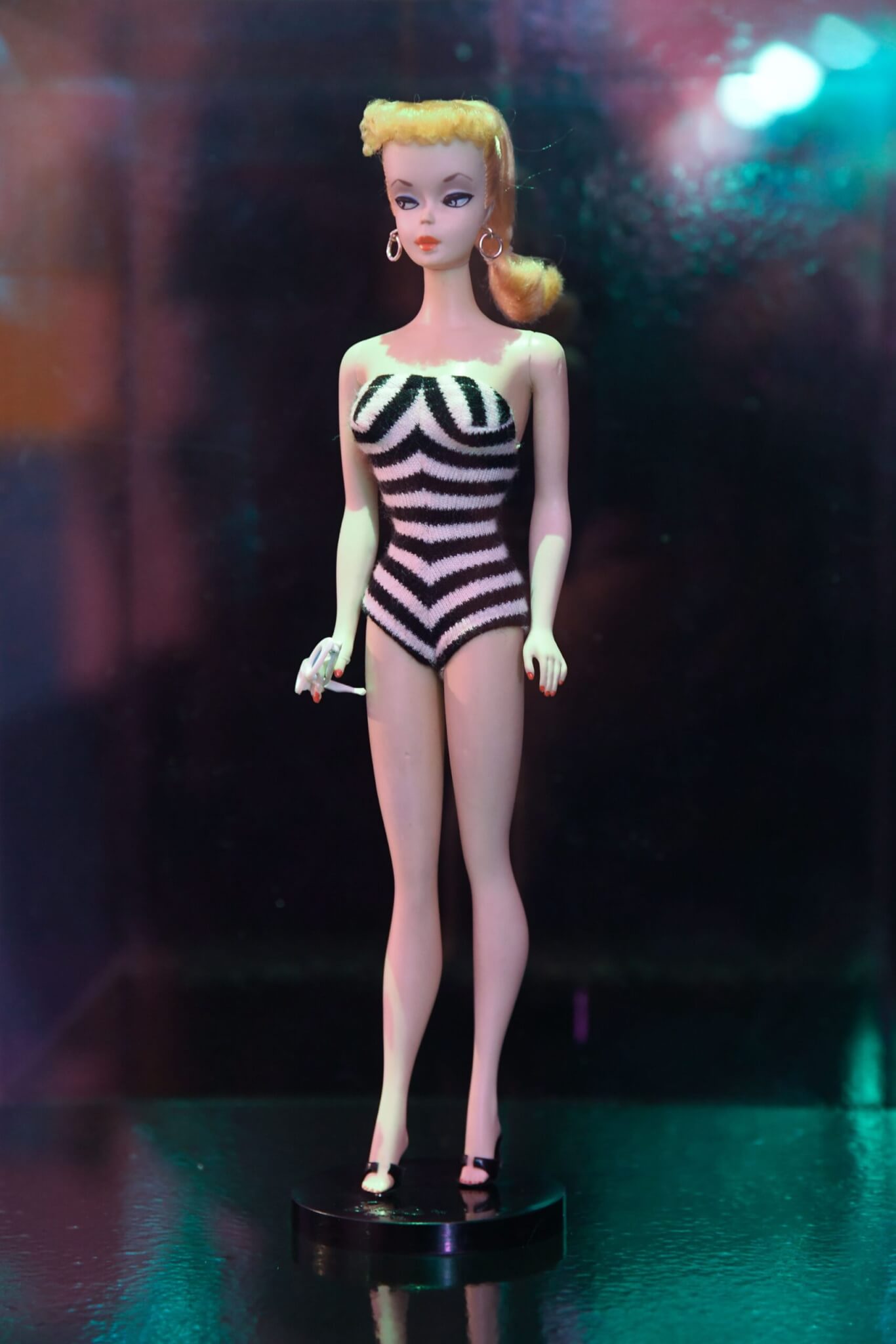 March 9, 1959, is considered her birthday because that is the date that she debuted at the American International Toy Fair held in New York City. She was introduced by her creator, Ruth Handler.
Paper Dolls Led to the Creation of the Barbie Doll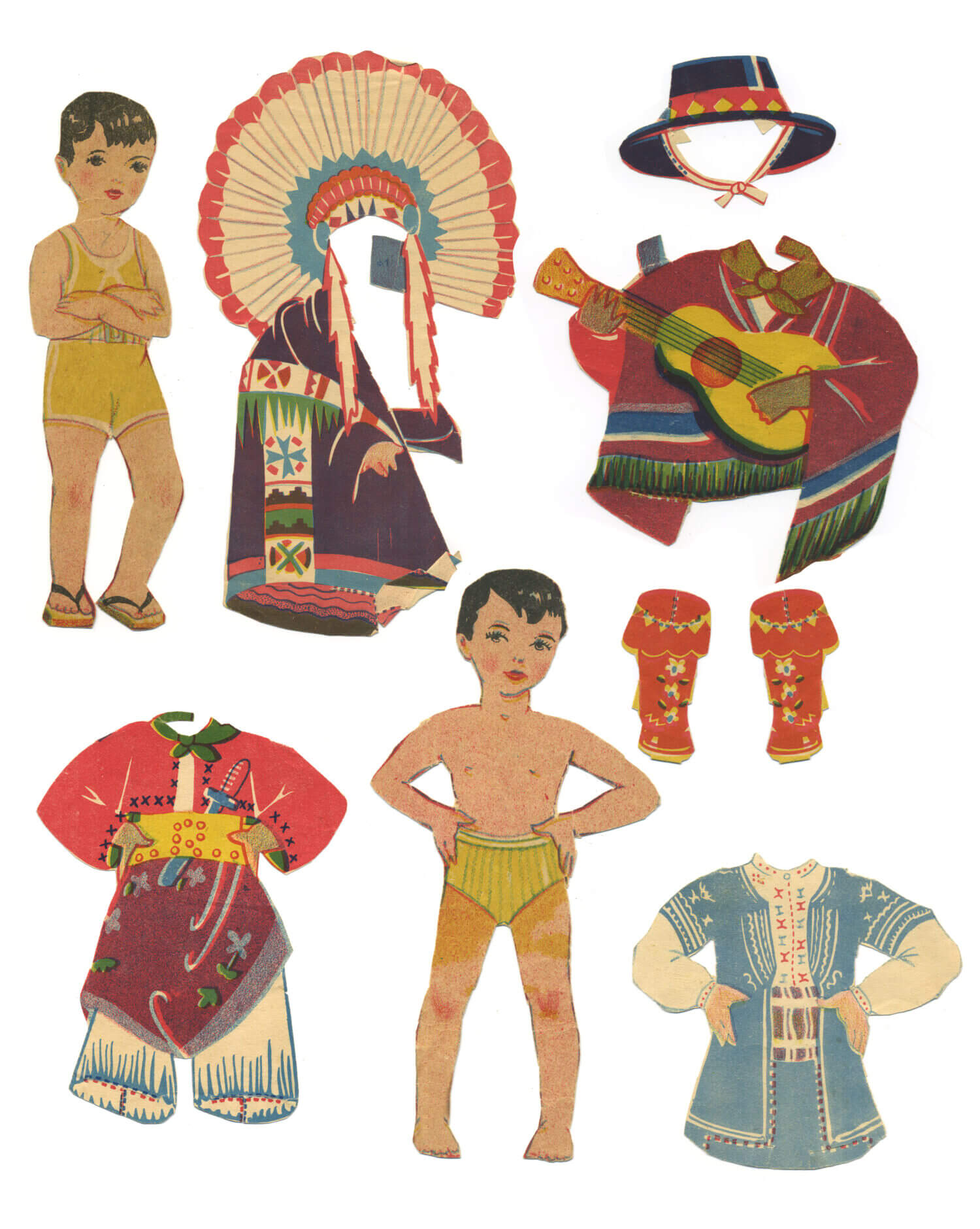 When Handler saw her daughter playing with paper dolls, she suddenly realized the girl was too old for baby dolls, but not ready to give up dolls. She decided to create a doll that her daughter could play with as a student or young career woman. This led her to create the fashion doll, Barbie.
Barbie was Modeled After Bild Lilli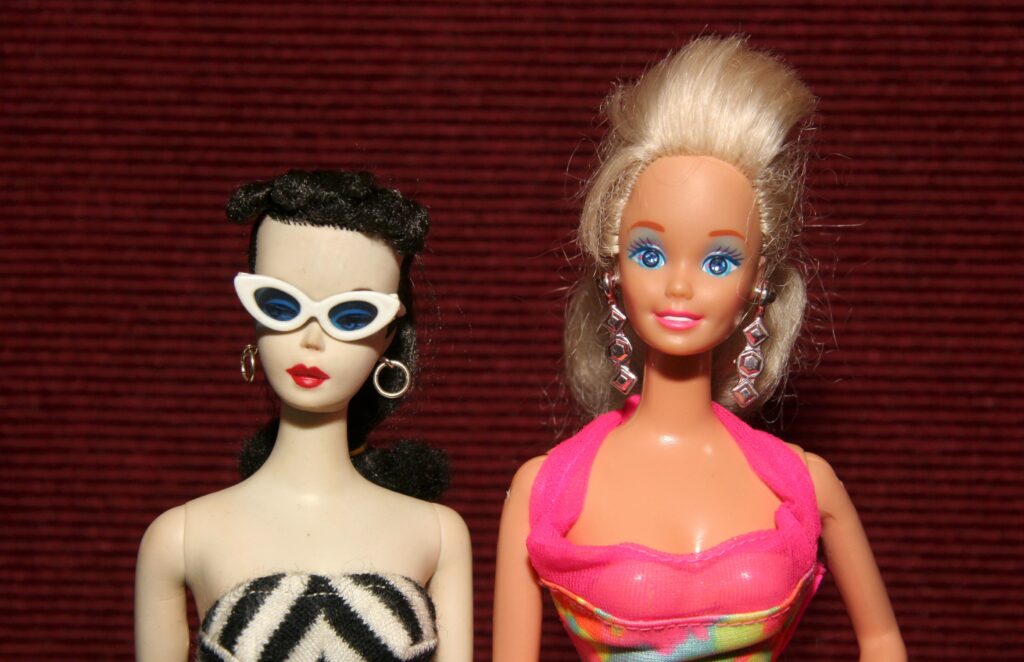 Bild Lilli was a German doll who was a call girl with an insanely voluminous wardrobe. She appeared a few years earlier than Barbie and shared many similarities, although she was sold in bars and adult toy stores and clearly meant for an adult audience. However, Bild Lilli clearly influenced Barbie in appearance and wardrobe.
Barbie Has a Middle and Last Name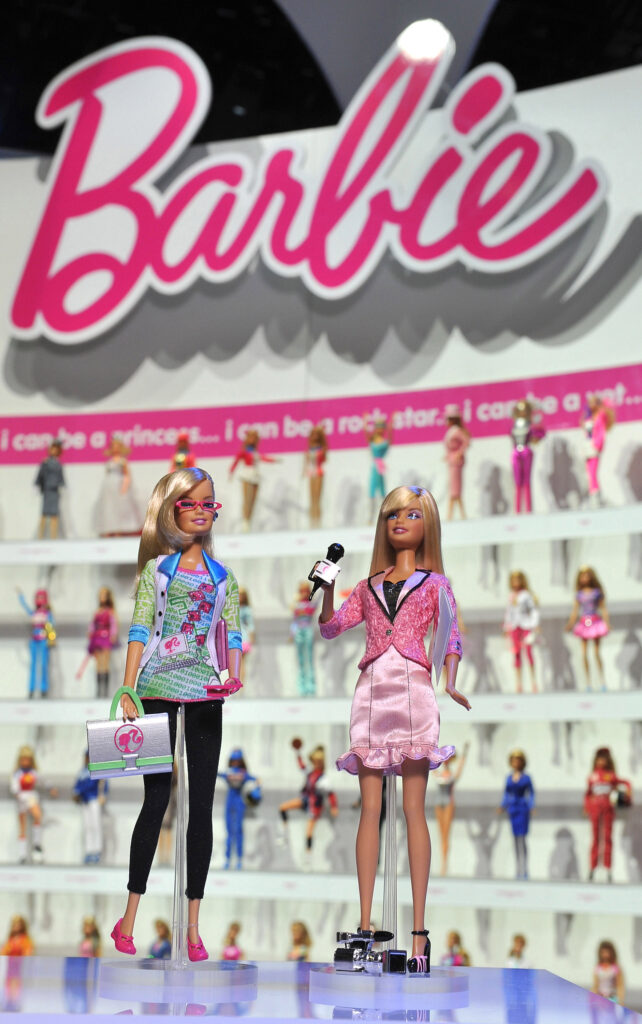 Barbara Millicent Roberts is her full name. Barbara was chosen as a nod to Handler's daughter, and Millicent as a nod to the German inspiration for the doll. Barbara hasn't always wanted to be in the public eye, but she did take part in a ceremony honoring the legacy of the doll. She helped place Barbie's hand and footprints in cement in Hollywood back in 2002.
Ken is Named After the Real Life Barbara's Brother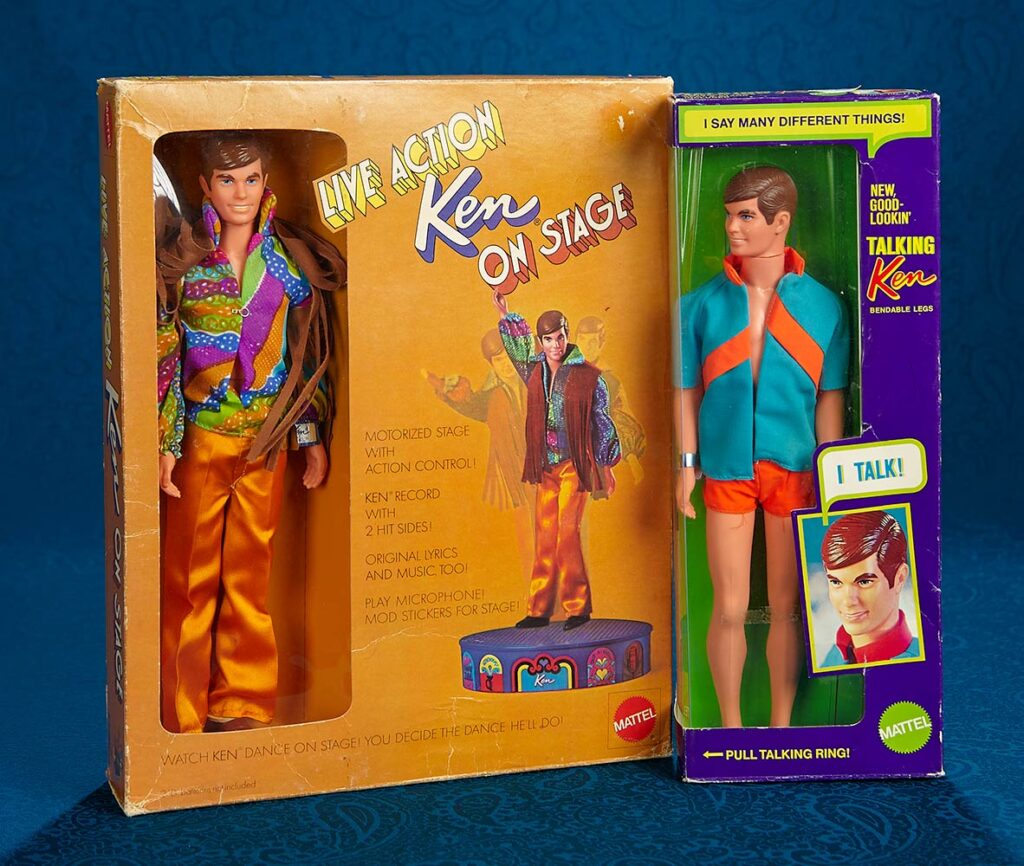 Not wanting to leave her son out of things, Handler named the male counterpart to Barbie, Ken, after her son Kenneth. Kenneth, like Barbara, shied away from the spotlight. He never saw any reflection of himself in the Ken doll. At best he thought it was amusing and at worst somewhat annoying.
Barbie and Ken Broke Up Once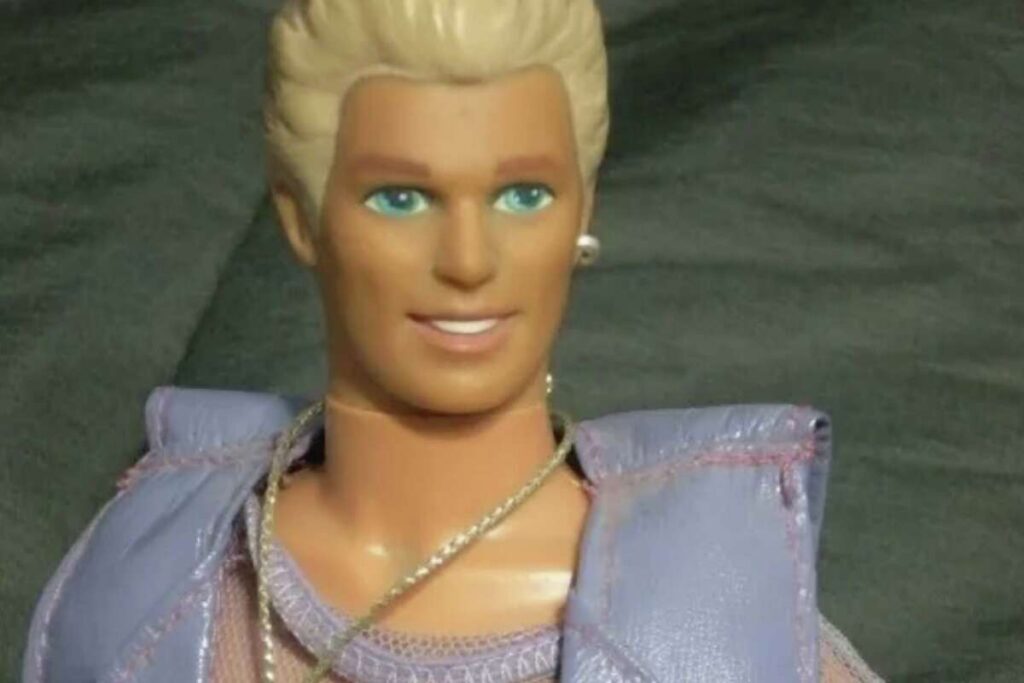 Barbie and Ken broke up for about seven years during the early 2000s. It was a tumultuous time. Barbie had a brief rebound relationship, but Ken won her back on Valentine's Day of 2011 and they have lived happily ever after ever since.
Barbie Had a Boyfriend From Australia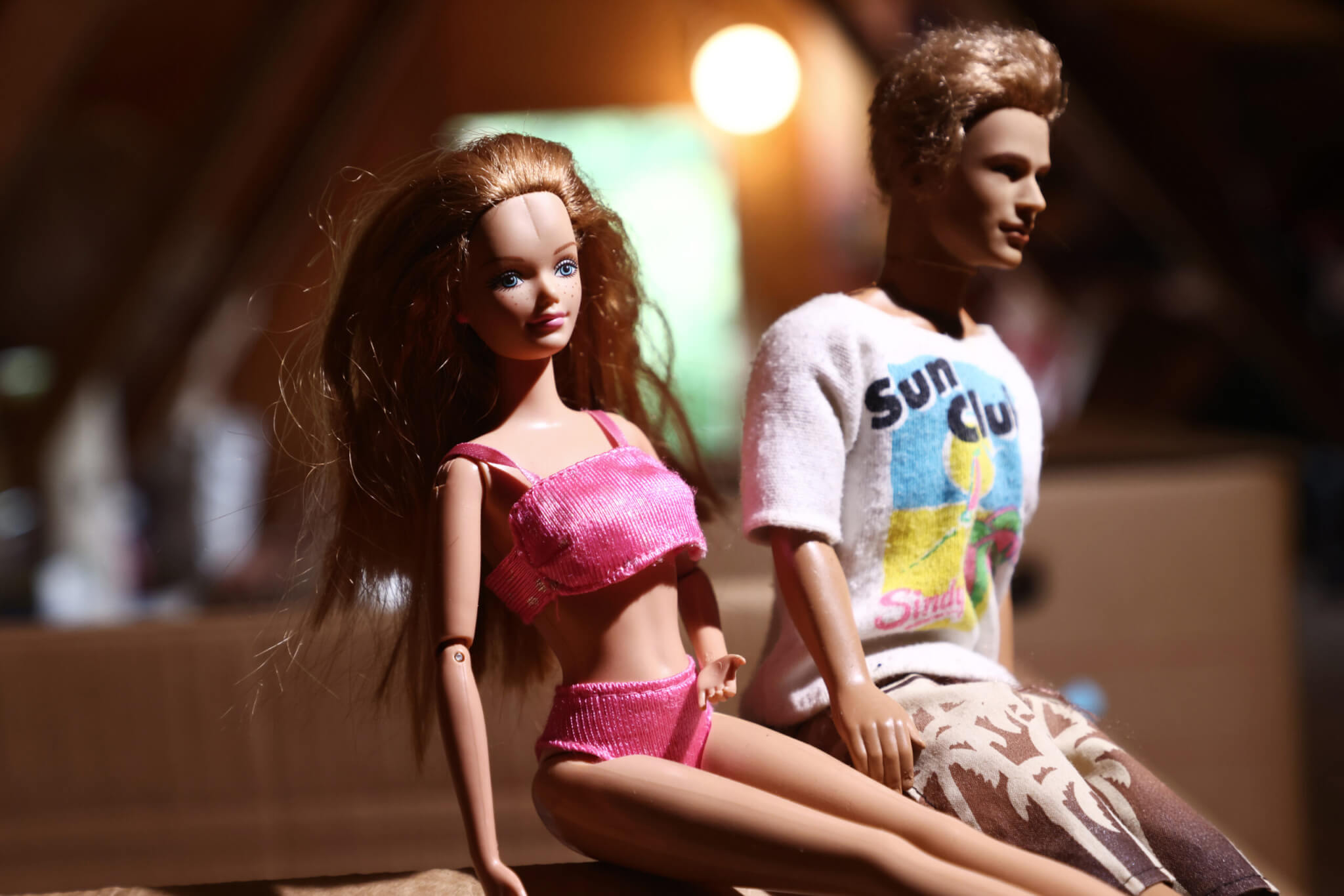 While Barbie and Ken were split up, she did try to move on. For a while, she dated a guy named Blaine Gordon. Blaine was a surfer from Australia. Unfortunately for him, things just didn't work out. It seems that Barbie's heart was always meant for Ken.
Barbie was Part of the Little Golden Books Series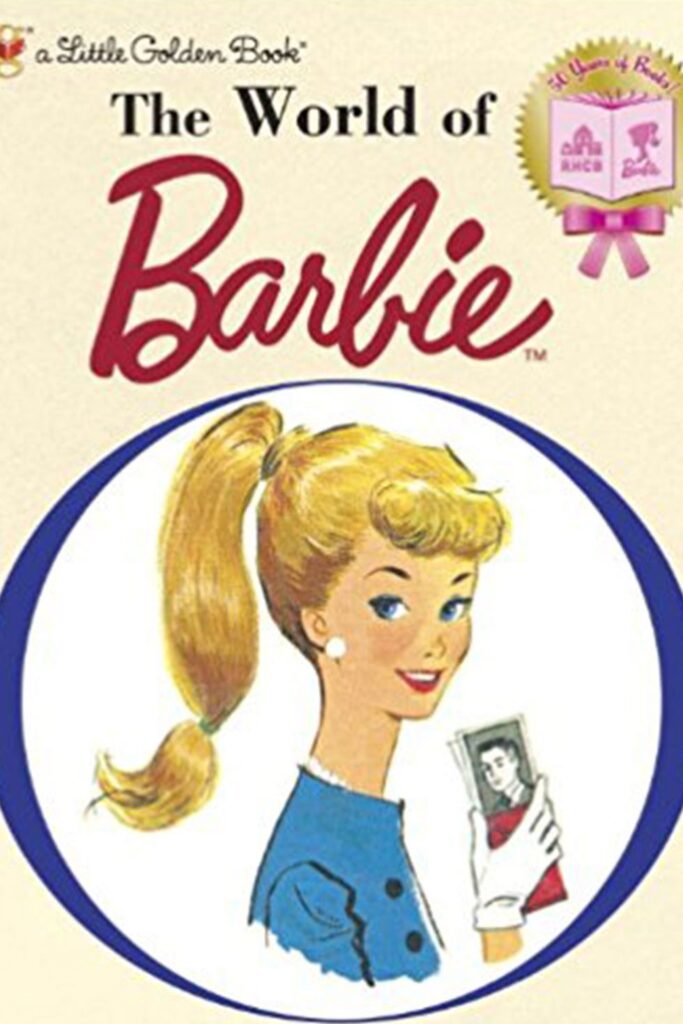 Random House publishers produce a series of children's books called Little Golden Book that have a golden binding. They featured several books about Barbie. The books included her friends and family members. Family members included were her parents, George and Margaret, although those have never been made into dolls.
Barbie is From the Midwest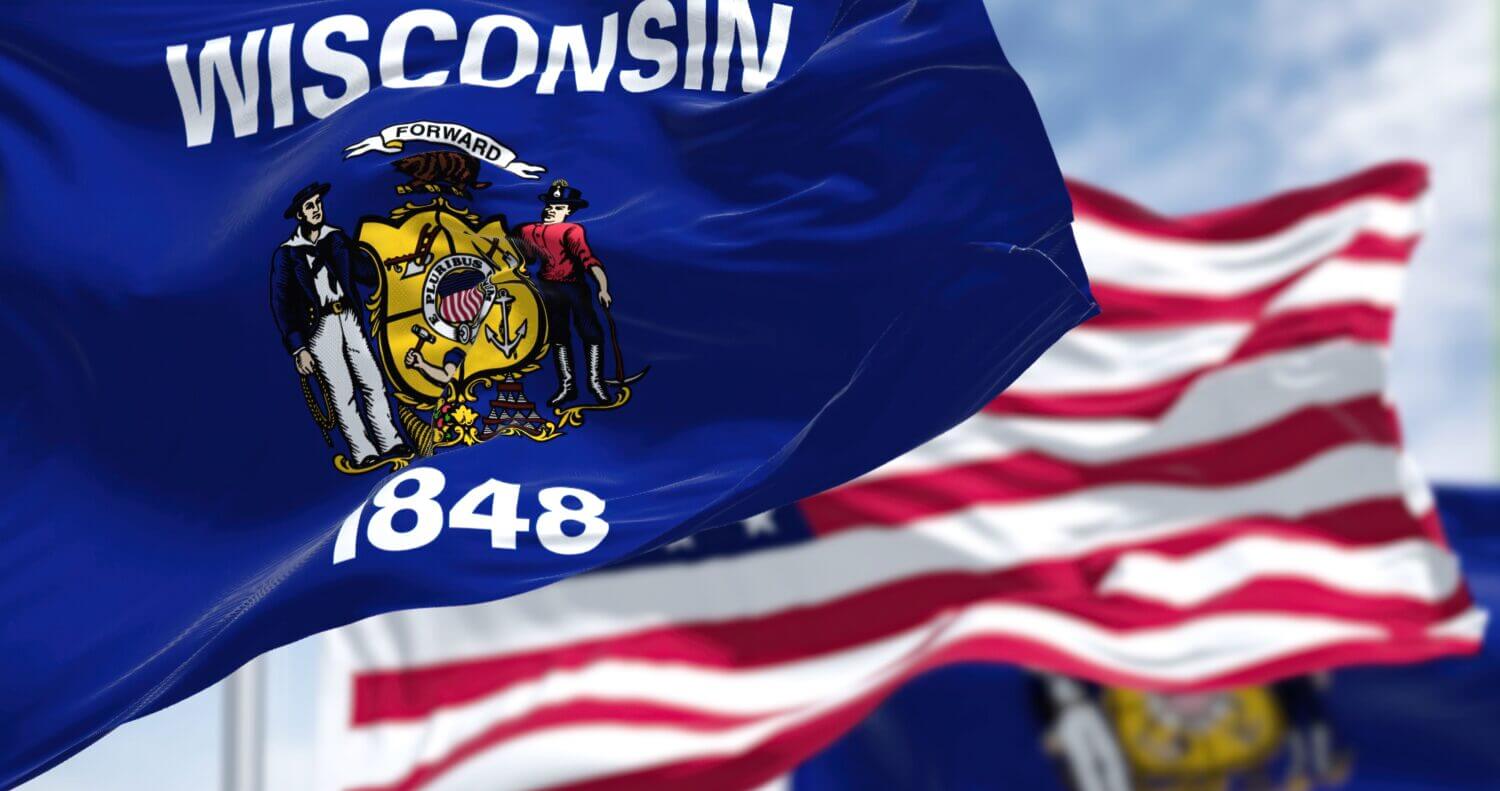 Who would have guessed that Barbie is a Midwestern girl? She is from the great state of Wisconsin. According to her official story, she is from a fictional place called Willows, Wisconsin.
Barbie Has a Bunch of Sisters and Brothers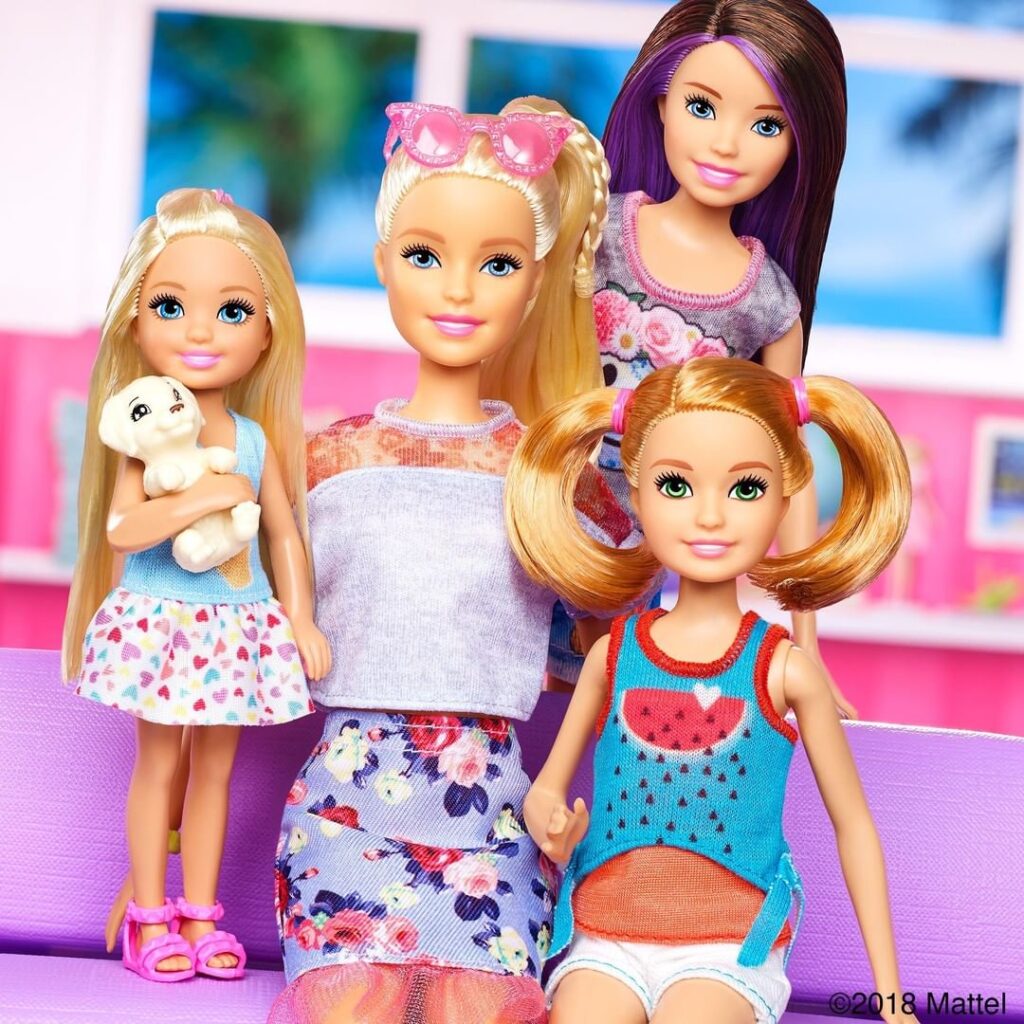 Barbie is one of eight children. You are probably most familiar with SKipper because of the amount of advertising that she received, however, Barbie has many other siblings. There is Stacy, Chelsea, and Kelly, as well as youngest sister Krissy and a set of twins.
Barbie Has an English Cousin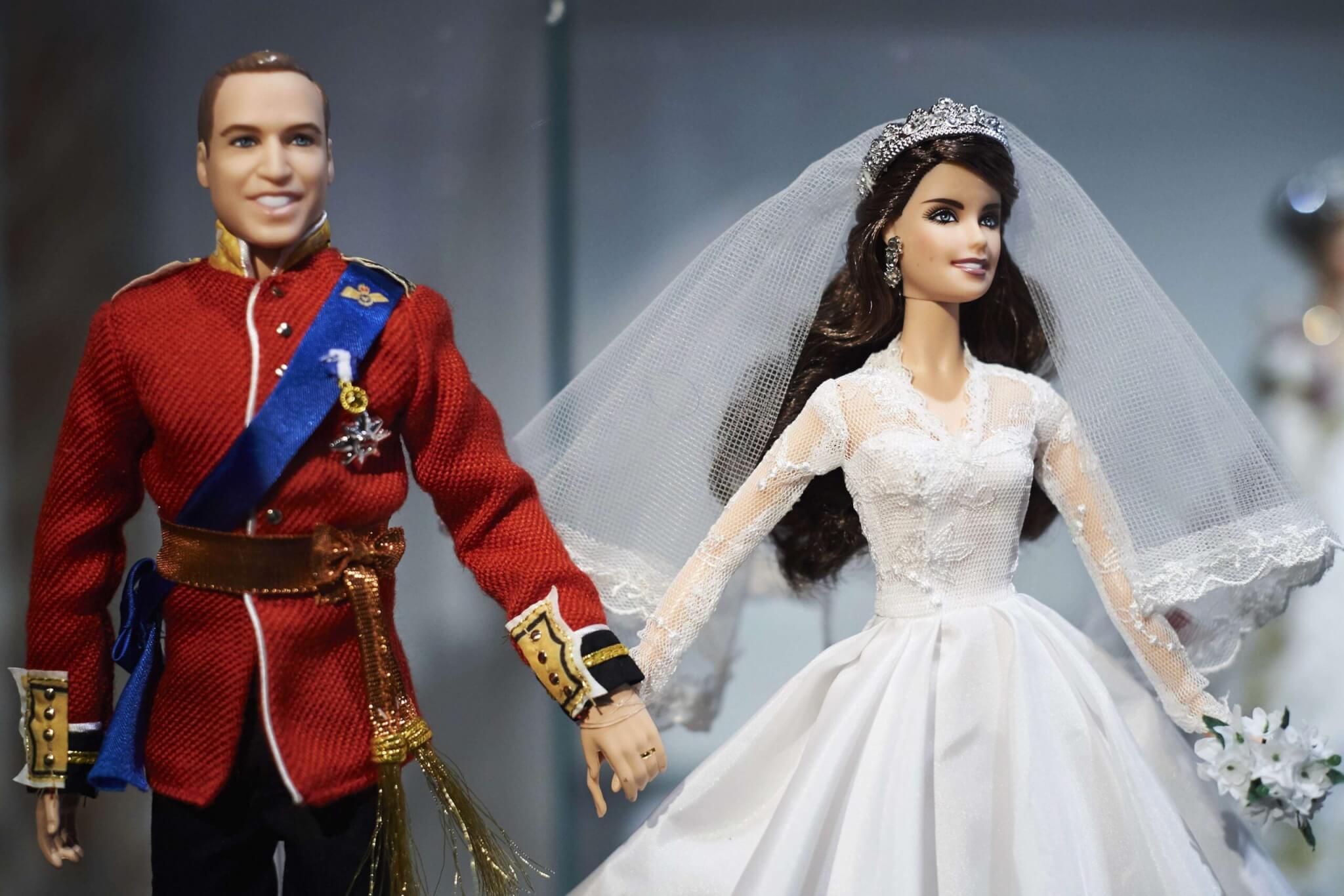 Barbie has family members in the United Kingdom. She has a cousin named Francie Fairchild from England, who was available for purchase between 1966 and 1976. Francie made a comeback in 2011, returning to store shelves. Barbie has also made friends with some Royals, such as the Prince and Duchess of Cambridge.
Christie is One of Barbie's First Friends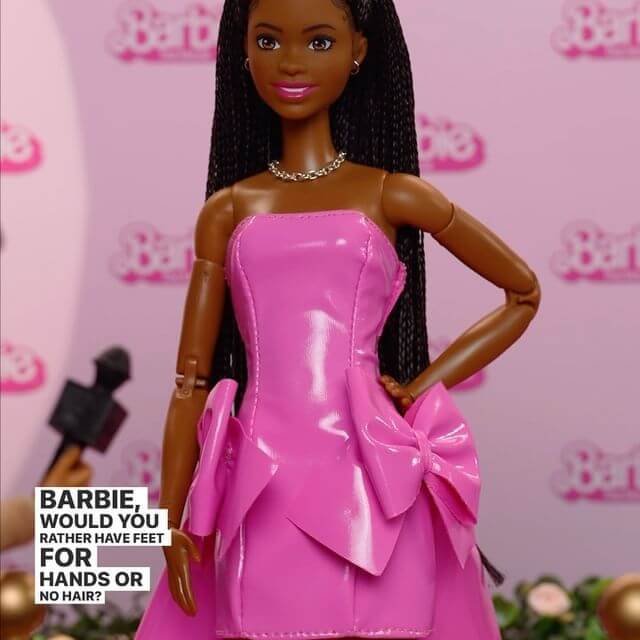 Christie is one of Barbie's long-standing companions. Christie, the first African American Barbie doll, made her first appearance in 1968 as Talking Christie. Since then, she has remained an integral part of the Barbie squad, standing by Barbie's side throughout their enduring friendship.
Barbie Has Famous Friends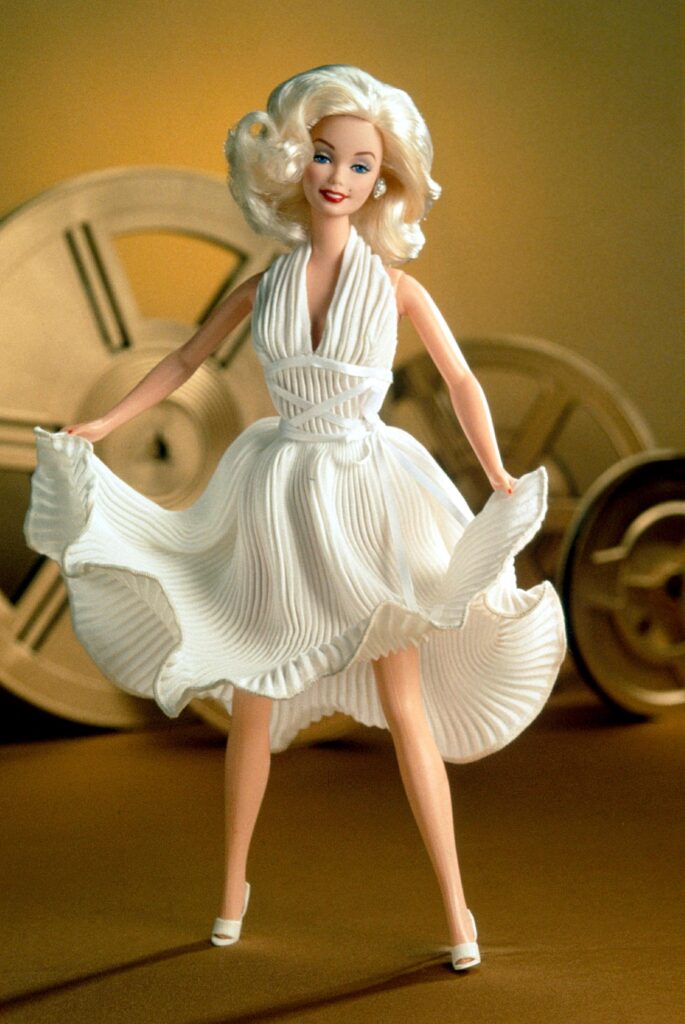 Many celebrities have been selected to be part of the Barbie squad and have a Barbie-style doll made in their image. Some of the celebrities you might remember are Priscilla and Elvis Presley, Tyra Banks, Nicki Minaj, Cher, and Elizabeth Taylor as well as many others.
Barbie Has a Friend in a Wheelchair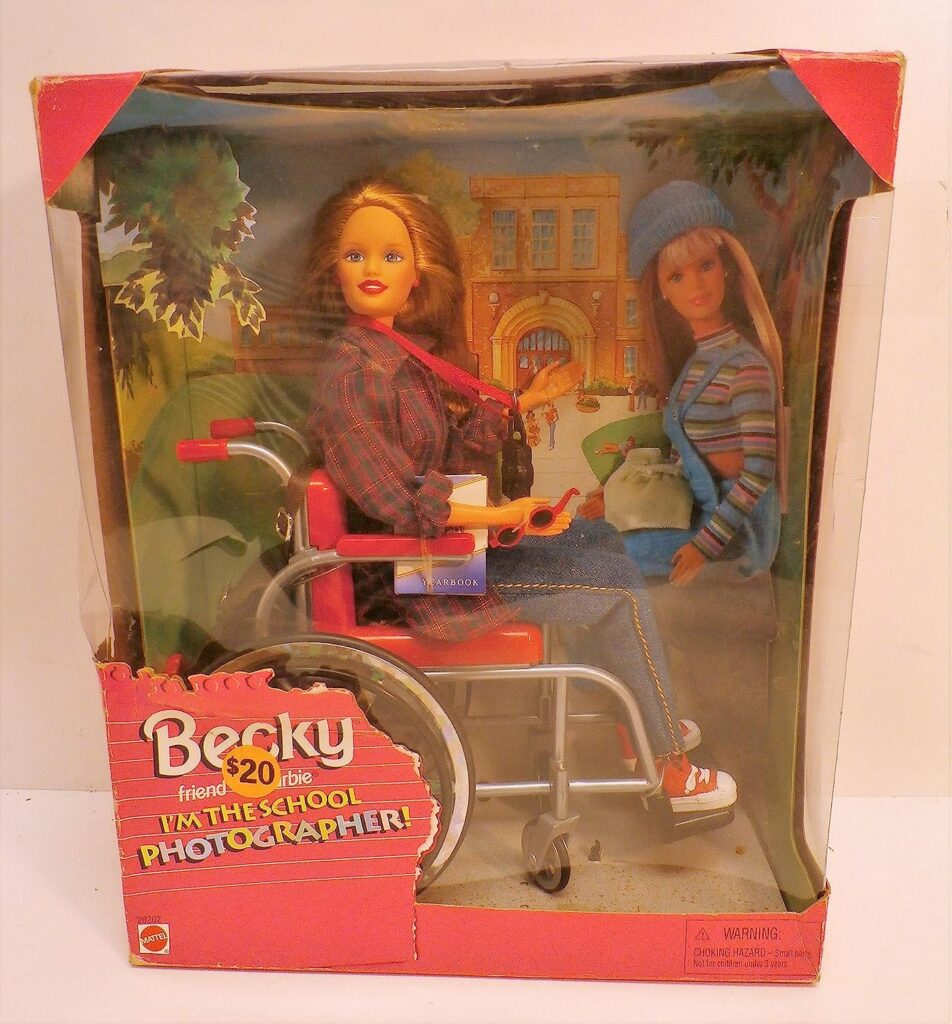 Although Mattel hasn't always hit the mark in its attempts to be inclusive, they are the first company to create a doll in a wheelchair. The doll's name was Share a Smile Becky. Sadly, Becky's wheelchair didn't actually fit most of the Barbie-designed world and the doll would eventually be discontinued.
Barbie was Always Popular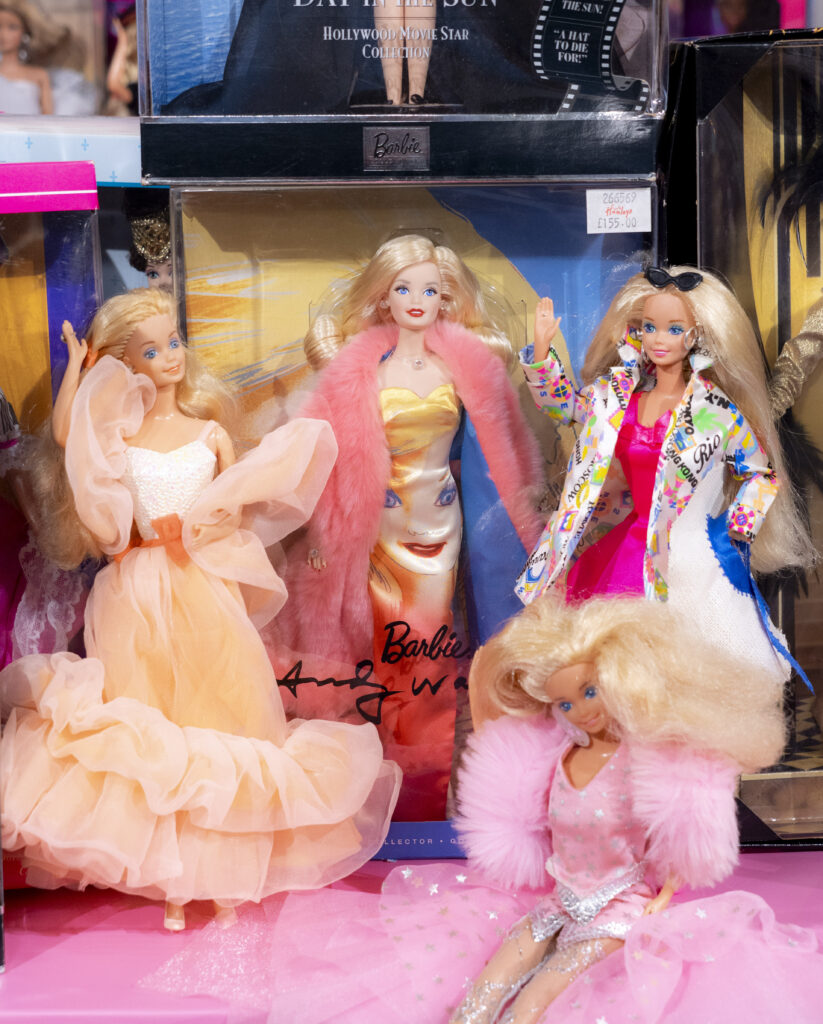 You could say that Barbie was the original "It" girl. From the time she burst onto the scene as a teenage fashion model, she was beloved. She sold more than a quarter of a million dolls the first year and has never looked back.
Barbie Has Sold Millions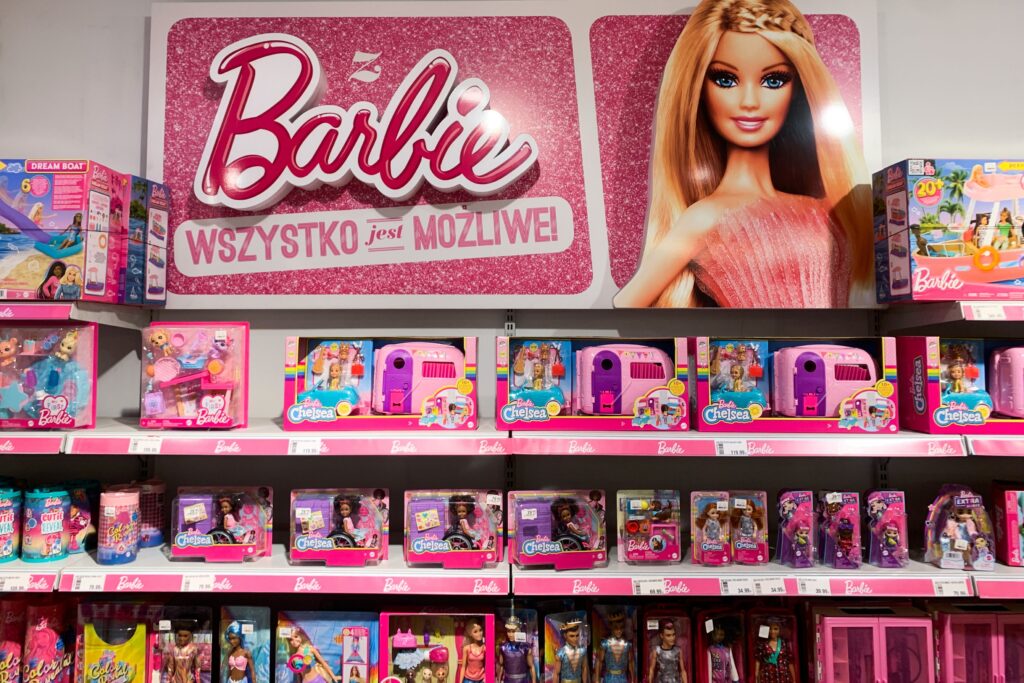 Barbie, created by Mattel, has brought joy to generation after generation through play. By the time Barbie reached her 50th birthday in 2009, Mattel had sold over 1 billion units of her worldwide. Even today, the popularity continues, as a Barbie doll is sold somewhere in the world every three seconds. The enduring appeal of Barbie remains strong, captivating children and collectors alike across the globe.
The Most Popular Version of Barbie was Totally Hair Barbie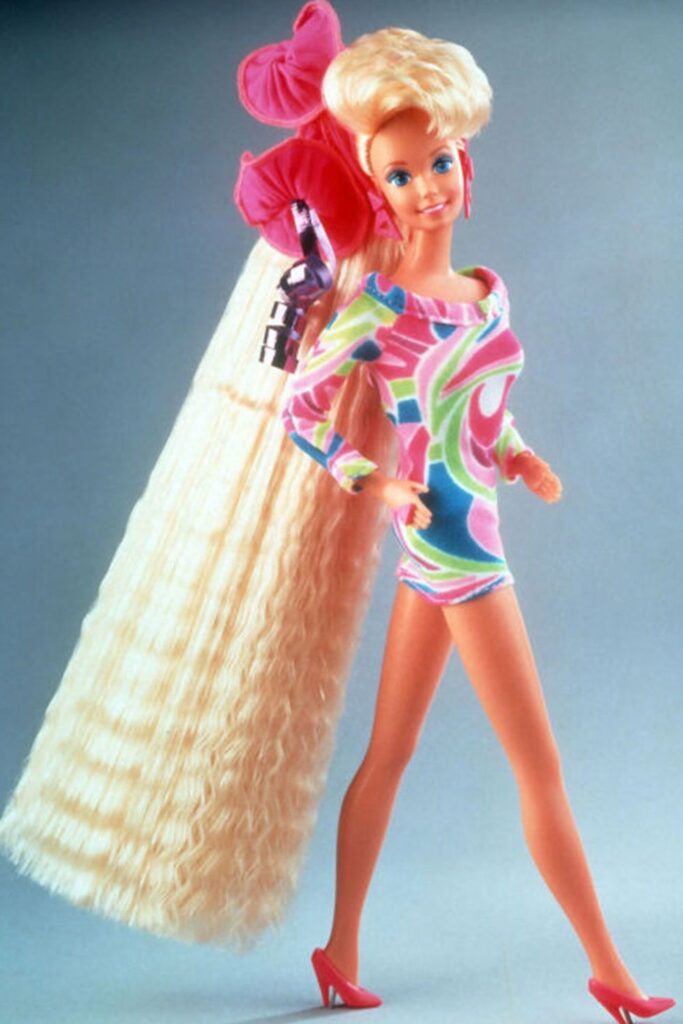 According to Mattel, the best-selling Barbie doll to date is the Totally Hair doll, which made its debut in 1992. This doll's popularity further proves that America has always been a significant market for Barbie and her various iterations. The enduring success of the Totally Hair doll reflects the ongoing appeal and influence of Barbie within American culture and beyond.
Barbie Isn't Just a Blonde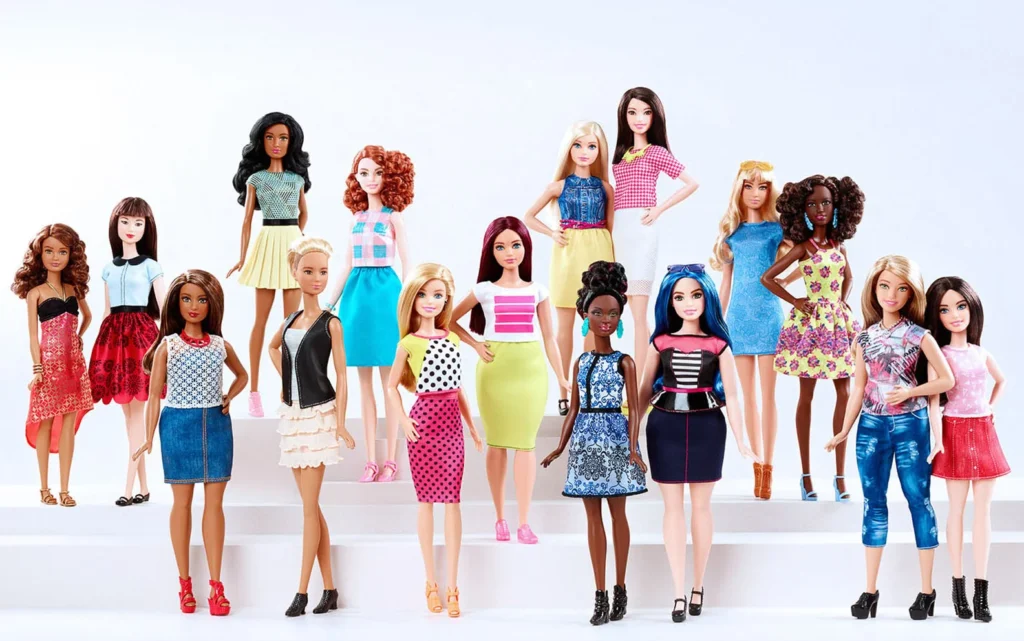 So often Barbie is thought of as a blonde. However, this just isn't accurate. Since the very introduction of the doll, she has been available as a brunette as well as a blonde. For whatever reason, the blonde dolls have always sold more, perpetrating the myth that Barbie is a blonde.
Barbie was the First "Adult" Shaped Doll for Girls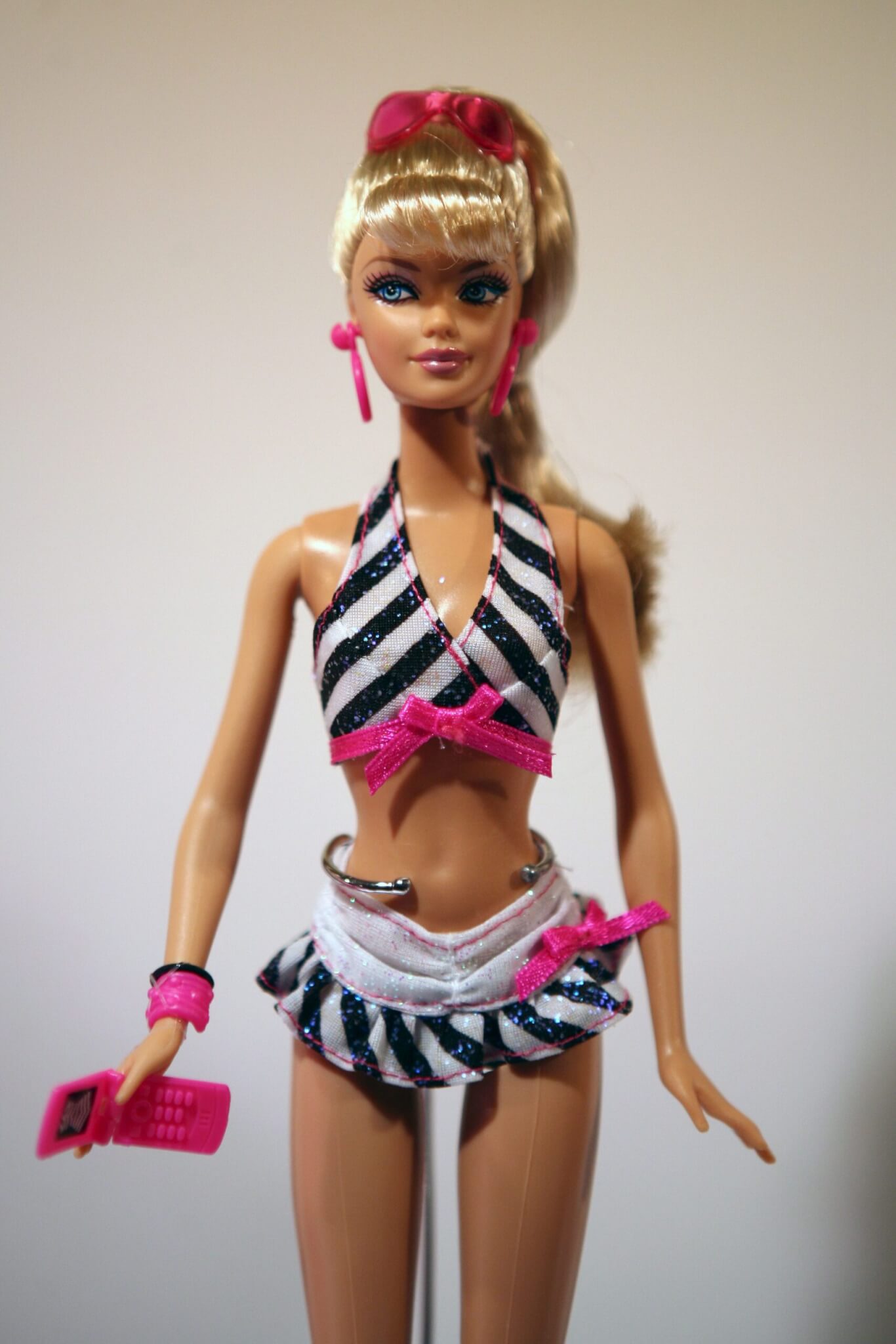 Barbie has been criticized forever for the body type that was portrayed, however, the creator Ruth Handler defends her choice of body type. She intended to give the doll the ideal body of a 16 or 17-year-old since that is how the preteen girls played with them. Thus, she chose the shape that she did for Barbie's body.
She's Changed Over the Years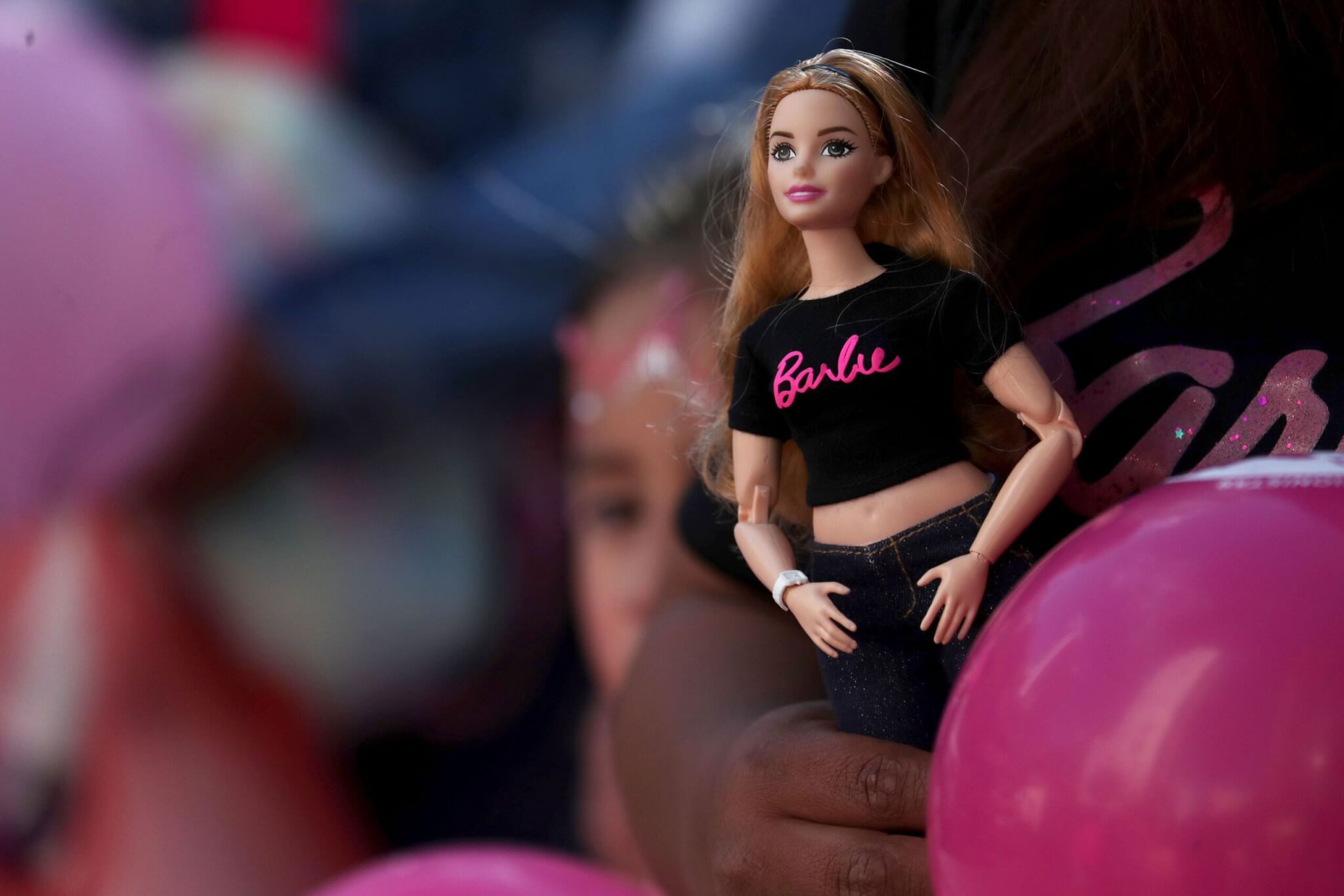 Barbie has undergone some transformations over the years. In 1971, Mattel gave Barbie a new look by adjusting her eyes to face forward instead of sideways. Then, in 1977, Barbie received a smile upgrade as Mattel introduced a version of the doll that showcased her teeth. These changes reflected Mattel's efforts to enhance Barbie's appearance and keep her up-to-date with evolving trends, ensuring that she remained a beloved and relatable figure for children and collectors alike.
Barbie Weighs 110 lbs, Which Has Been a Problem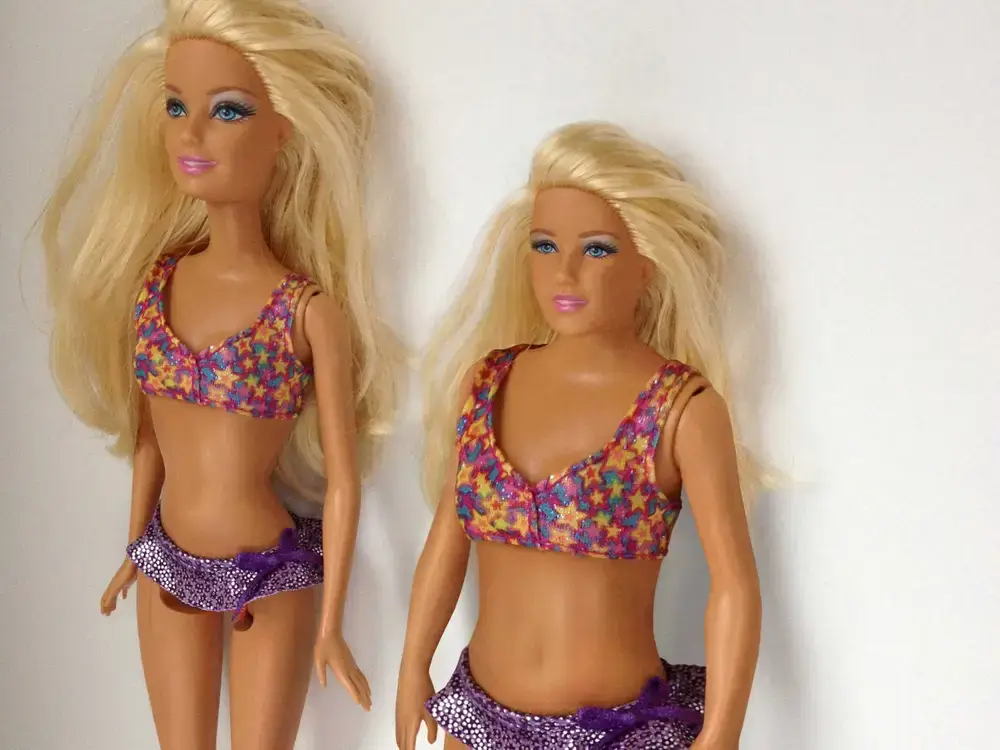 Based on her bathroom scale from 1965, that's the weight indicated for Barbie. However, it is widely acknowledged that Barbie's figure is quite unrealistic. A study conducted in 1996 revealed that if Barbie were scaled up to a height of 5'7", her measurements would be disproportionate at 32-16-29, with an incredibly small neck circumference of only nine inches. These findings highlight the exaggerated nature of Barbie's body proportions, which deviate significantly from typical human dimensions.
Mattel Works Hard at Being Inclusive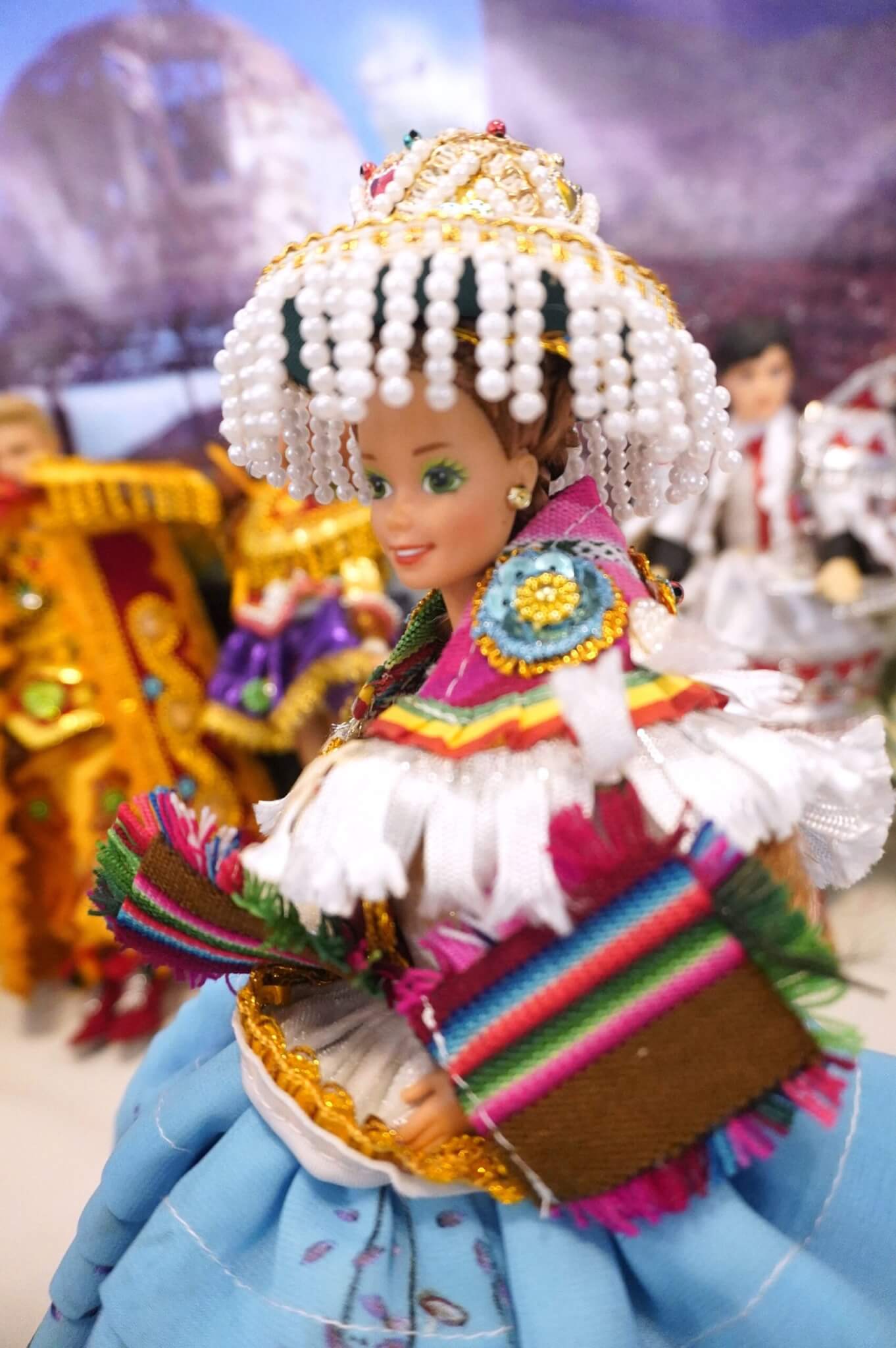 In 2016, Mattel introduced the Fashionistas collection to promote diversity and inclusivity. This collection featured dolls with various body types, including tall, curvy, and petite. Additionally, Mattel expanded its range by offering dolls with different skin tones and hairstyles, reflecting a more diverse representation of beauty. These efforts by Mattel demonstrate a commitment to embracing and celebrating individuality, providing children with a wider array of options, and promoting inclusivity in the world of Barbie dolls.
Barbie Debuted in a Swimsuit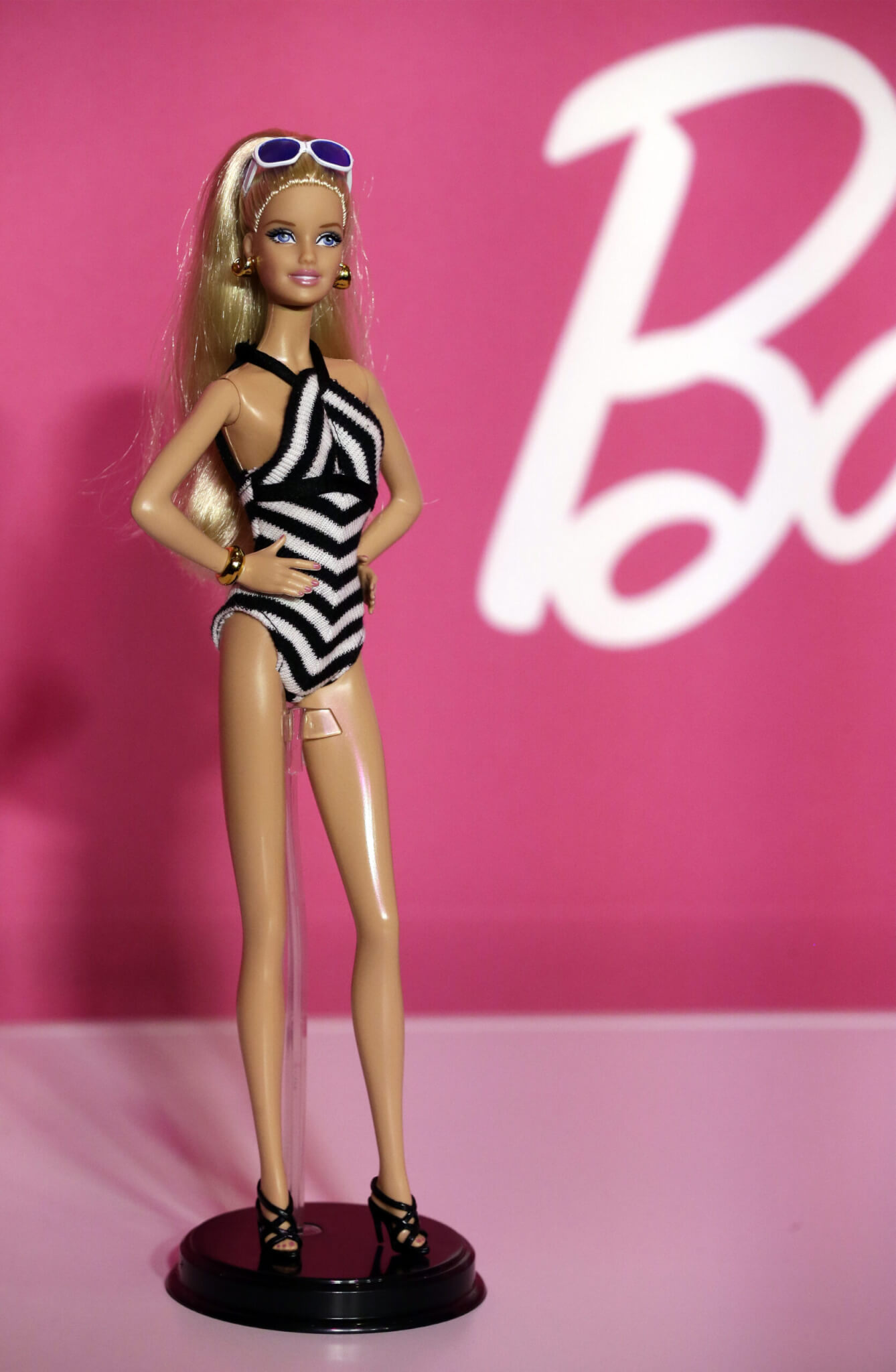 Barbie's iconic original ensemble consisted of a retro black-and-white striped swimsuit, capturing a timeless sense of style. Complementing her fashionable attire, her initial hairstyle featured a neat and charming little ponytail. This classic combination of the striped swimsuit and the perfect ponytail contributed to Barbie's early signature look, setting the stage for her enduring status as a fashion icon and symbol of elegance and sophistication.
Barbie is a Career Woman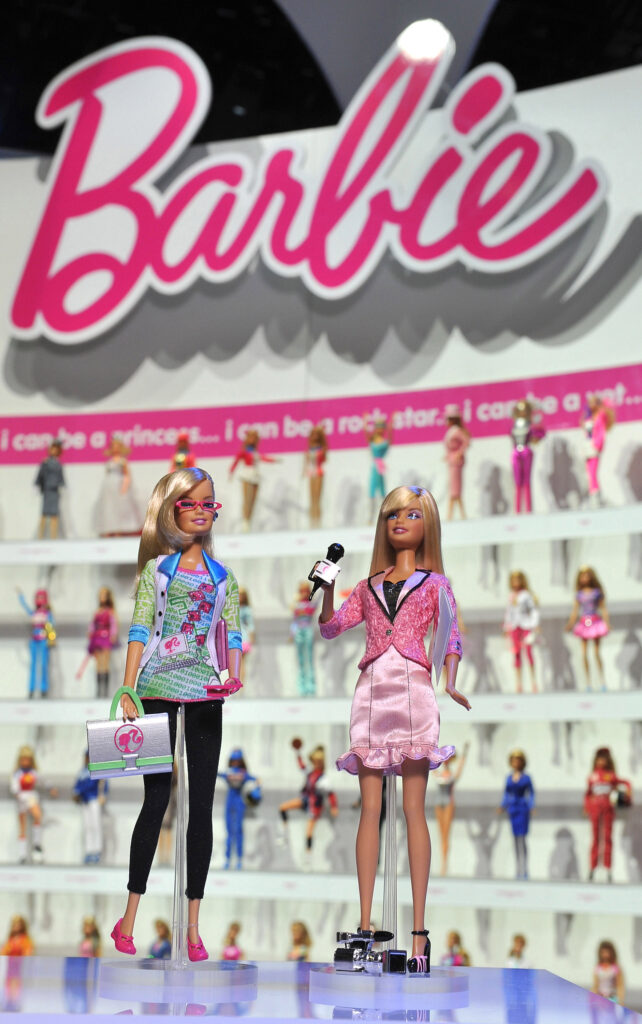 Over the course of the last six decades, Barbie has established herself as a dominant figure in the realm of dolls, particularly when it comes to careers. Remarkably, she has embarked on over 150 different professional paths, assuming roles ranging from an astronaut to a doctor to a business executive. Barbie's versatile and aspirational nature has allowed her to inspire countless children by showcasing the possibilities and potential of various occupations, demonstrating that girls can aspire to be anything they desire.
She has Run for President More Than Once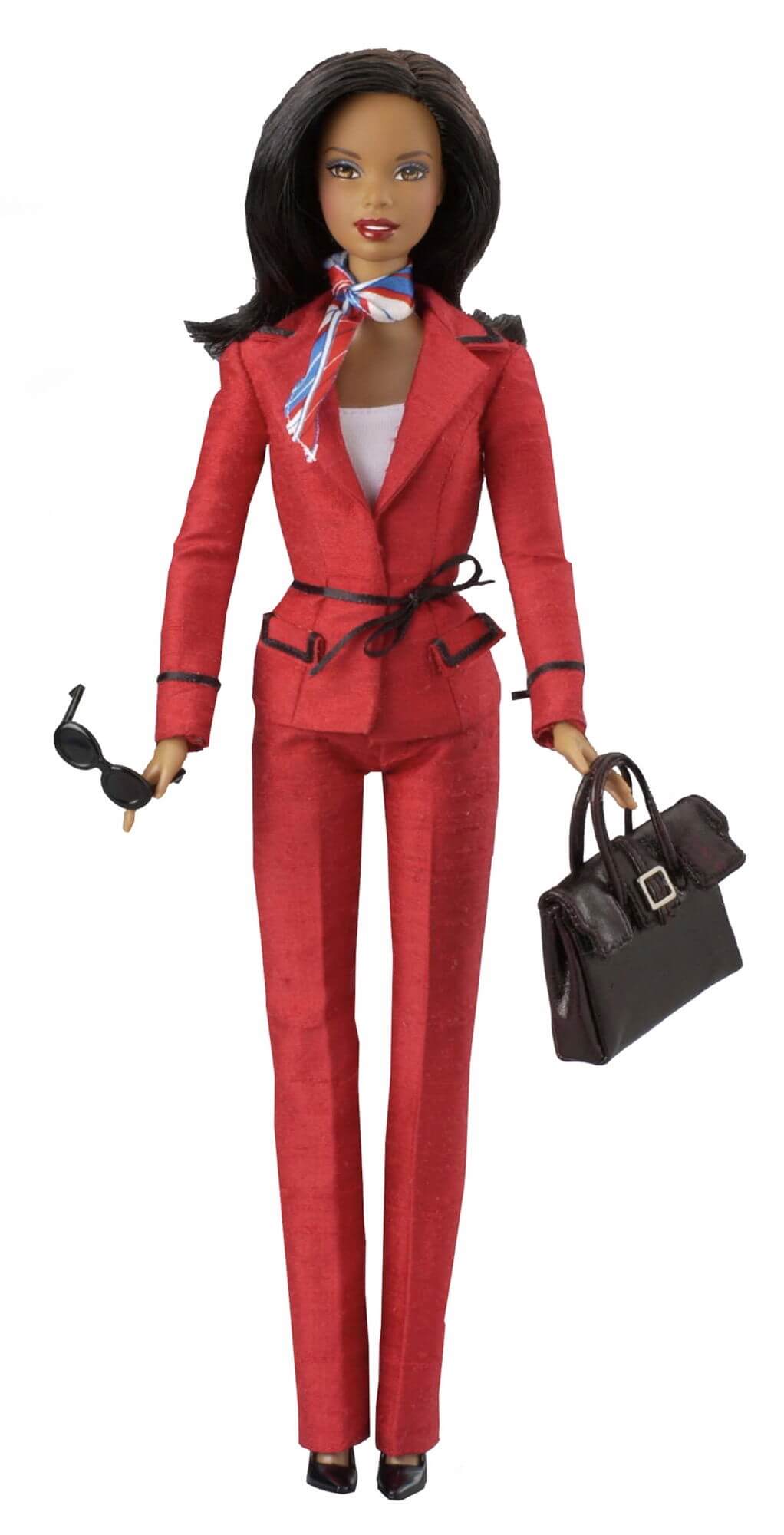 Barbie never gives up! Although she has yet to be elected to the highest office in the land, she has run for President in every election since 1992. In fact, in 2016, she even had a female Vice presidential running mate. Barbie for President!
Barbie's Wardrobe is Iconic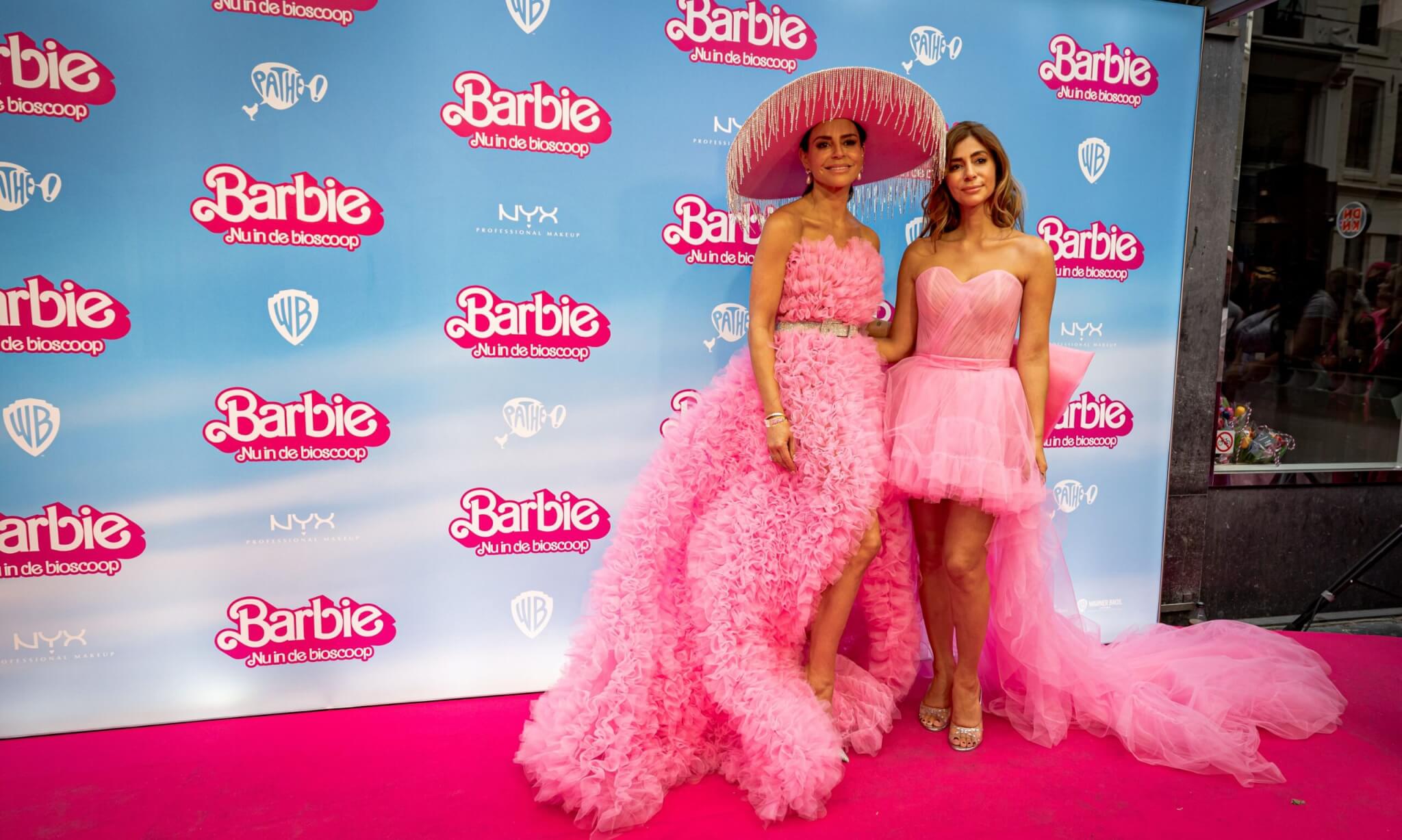 A true fashion icon, Barbie has more outfits than can be counted. Aside from her original clothes, other outfits can be purchased a la carte. On top of that she has worked with countless designers, too. You can even buy patterns for Barbie clothes you can make yourself or buy specially designed clothes from sites like Etsy and Shopify.
Barbie's Clothes Get Pricey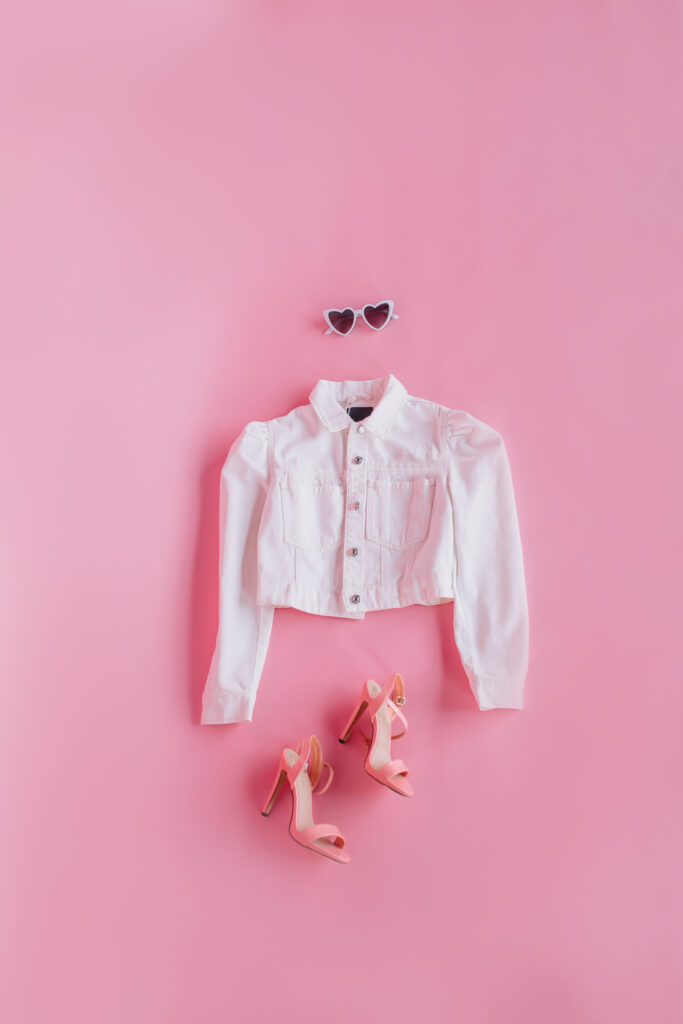 Interestingly, it's worth noting that sometimes Barbie's outfits can cost more than the dolls themselves. While the original Barbie dolls were sold for $3 each, the prices of additional outfits ranged from $1 to $5. Adjusting for inflation, these prices would amount to approximately $26 in today's standards. This illustrates that the cost of clothing and accessories for Barbie has the potential to exceed the initial investment in the doll itself, reflecting the importance and popularity of fashion within the Barbie world.
Major Fashion Designers Have Dressed Her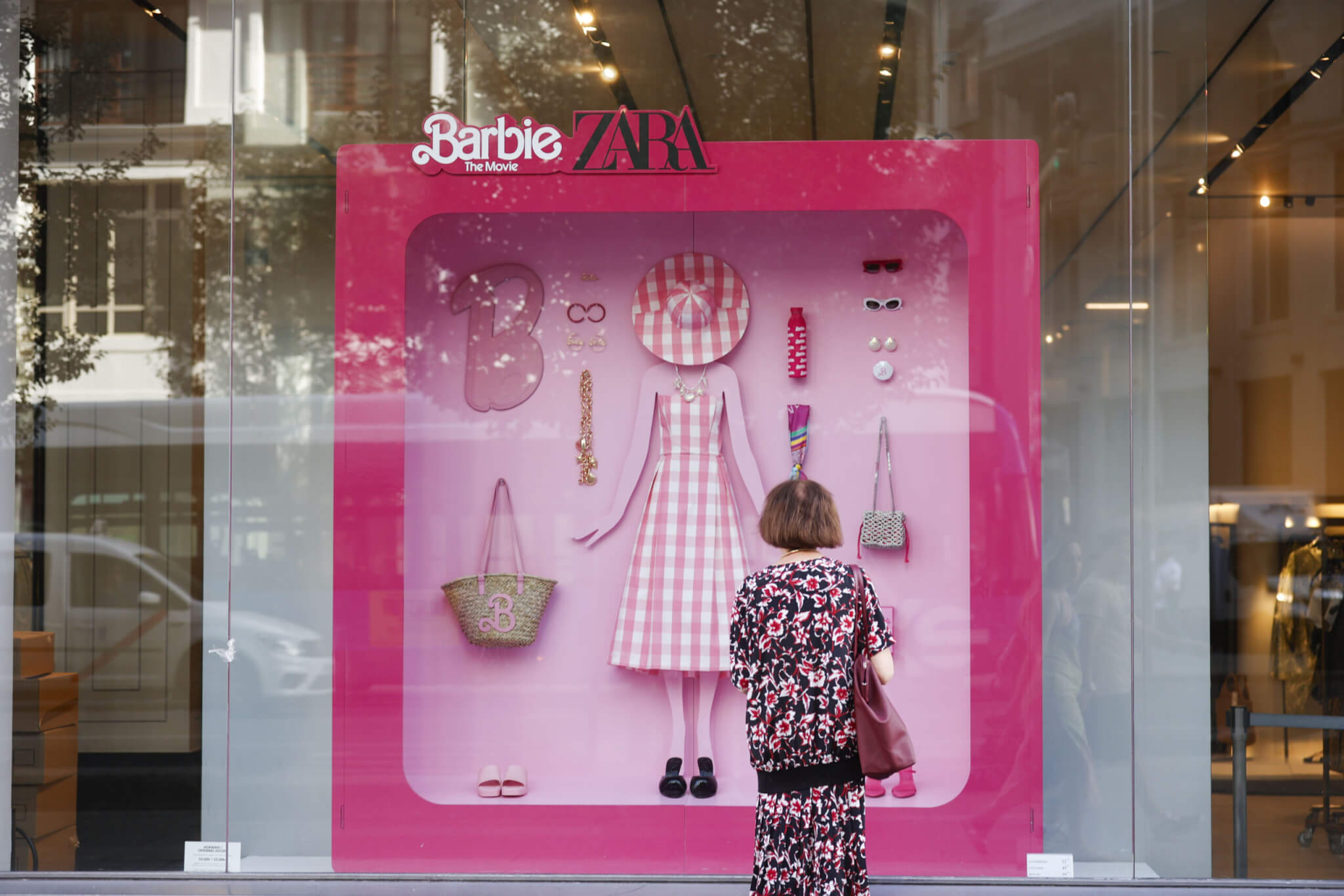 Barbie's fashion influence extends far and wide, as she has collaborated with over 70 renowned designers throughout her history, including iconic names like Yves Saint Laurent and Dior. Her impeccable style was even honored with a dedicated runway show during New York Fashion Week in 2009, commemorating her 50th anniversary. This extraordinary event showcased Barbie's enduring impact on the world of fashion and celebrated her as a timeless style icon who has left an indelible mark on popular culture.
She Can Wear Flat Shoes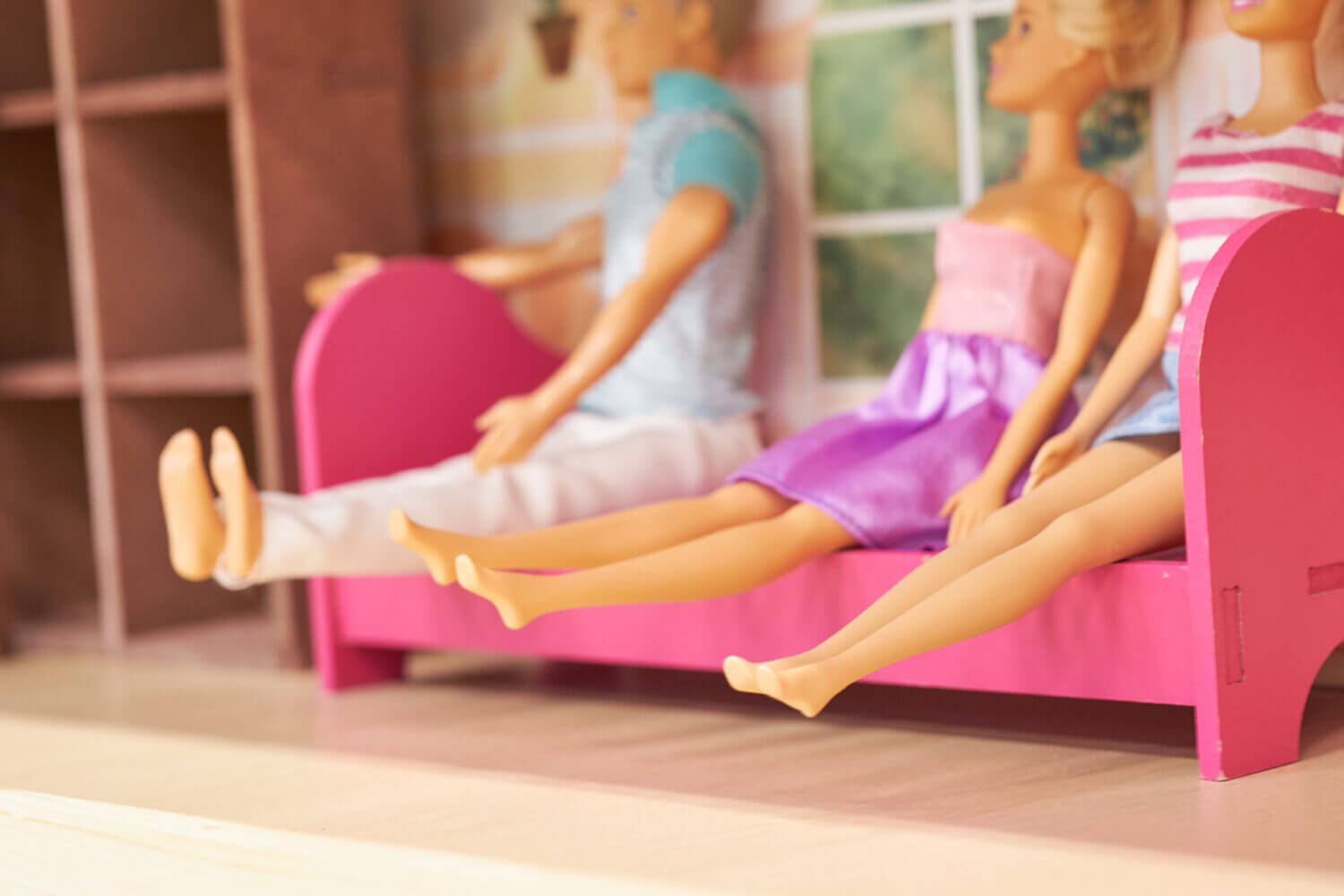 Since 2015, Barbie has embraced a more comfortable and versatile footwear choice. With the introduction of Mattel's Barbie Fashionistas line, Barbie now has adjustable ankles that allow her to wear both flat shoes and her signature sky-high stilettos. This innovative design update reflects a shift towards inclusivity and recognizes the importance of offering diverse fashion options to cater to different styles and preferences. It allows Barbie to adapt her footwear to various occasions, striking a balance between fashion-forward looks and everyday comfort.
Barbie Has Worn Major Jewels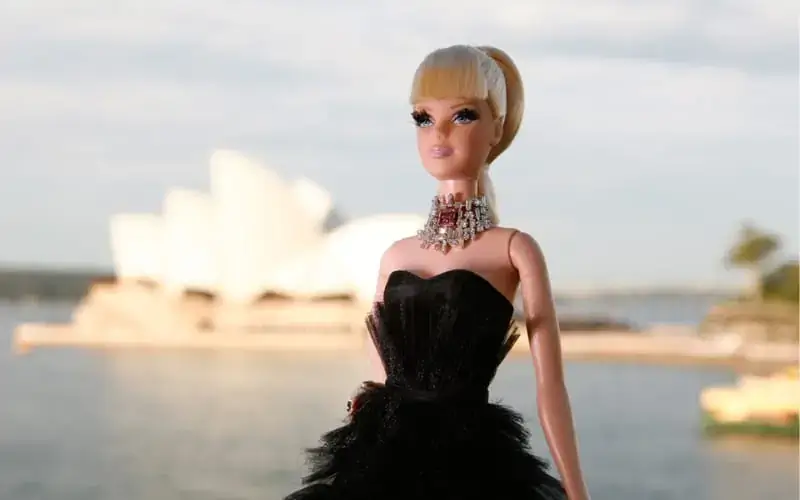 In a remarkable auction event in 2010, the most expensive Barbie ever sold fetched an astounding price of $302,500. This extraordinary Barbie doll was a special collaboration between Barbie and Australian jewelry designer Stefano Canturi, aiming to raise funds for cancer research. The doll was adorned with a stunning Cubism necklace featuring an exceptional Argyle pink diamond set amidst white baguette and carre cut diamonds.
Barbie is a Valuable Collectible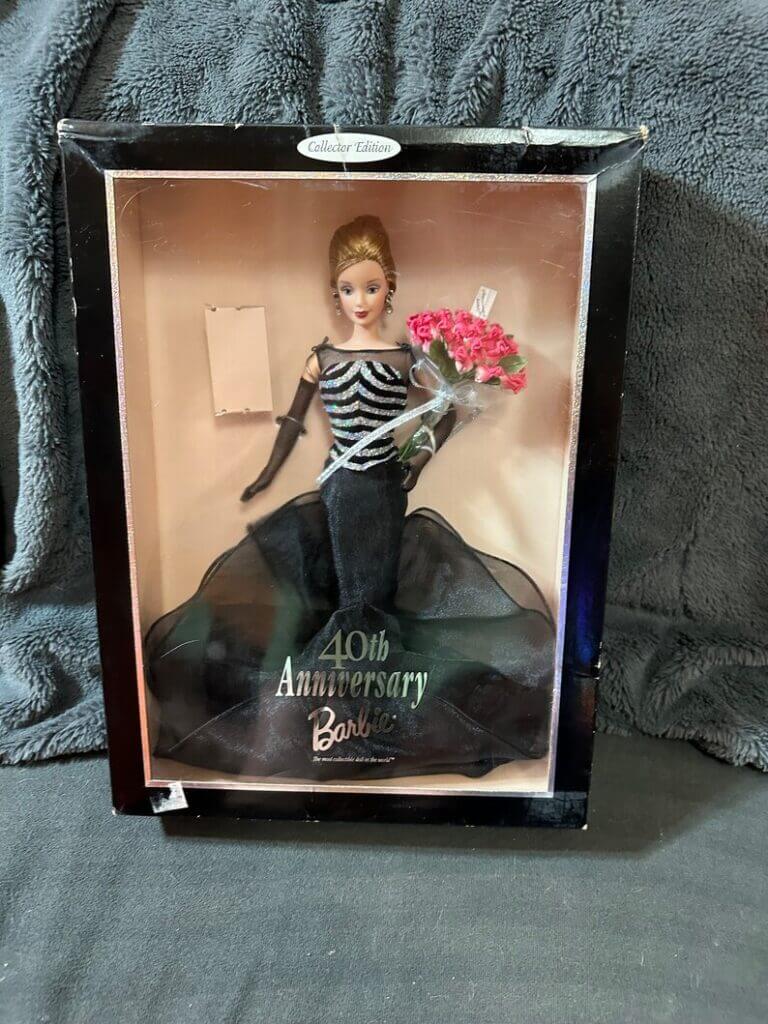 The world of collectible Barbies has proven to be a lucrative endeavor, with notable sales at auction. In 2006, a mint condition Barbie #1 was sold for an impressive $27,450, while other limited-edition dolls have fetched even higher prices. Given the established global brand recognition of Barbie, selling collectible Barbies can be a profitable side hustle. Collectors and enthusiasts place a premium on dolls in their original packaging, complete with accessories, as they are highly sought after and command the highest prices from potential buyers.
Bettina Dorfmann Has the Most Barbies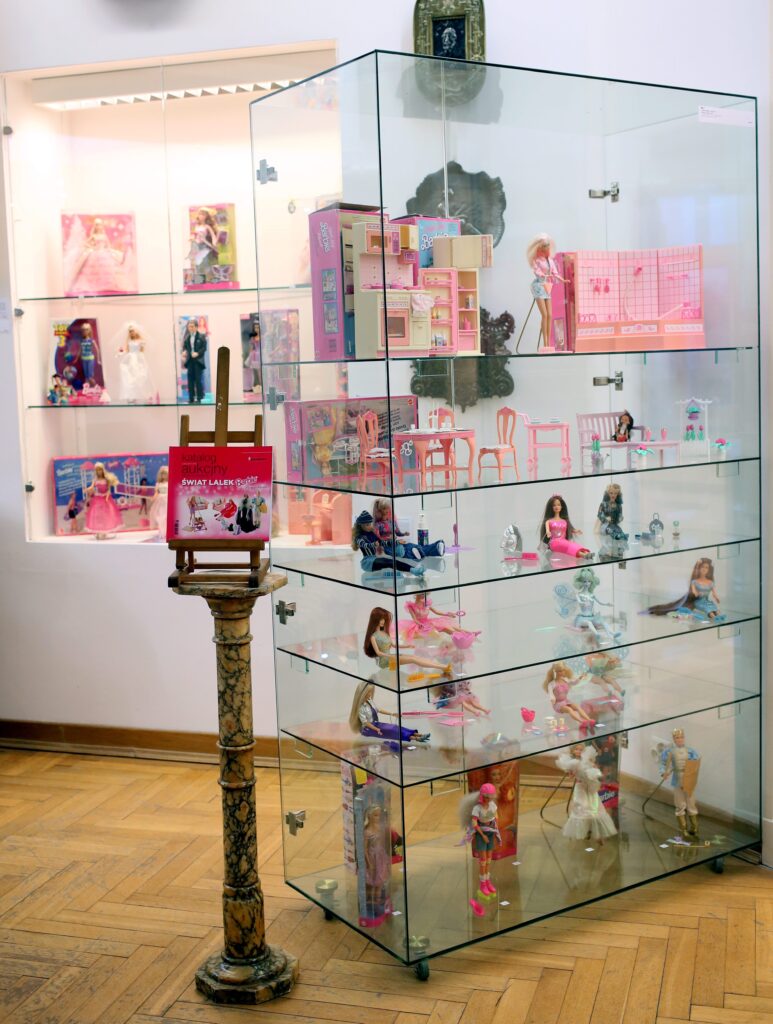 Since 2015, Bettina Dorfmann of Germany has proudly held the Guinness World Record for the largest collection of Barbie dolls. Her extensive collection boasts over 15,000 different types of Barbie dolls, with an estimated total worth of around $300,000. The dolls have become such an integral part of her life that they occupy a significant portion of her home, spanning an entire room, the basement, and even half of her kitchen. This remarkable collection stands as a testament to Bettina's passion and dedication to preserving the legacy of Barbie and its cultural significance.
Sometimes Mattel Gets it Wrong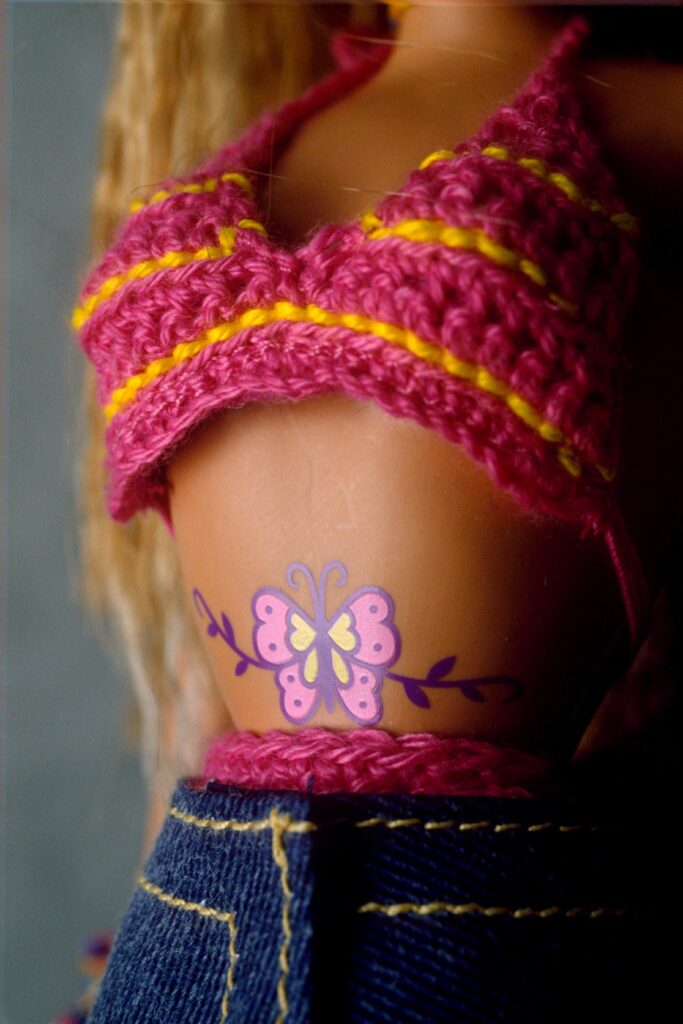 From 2009's Totally Stylin' Tattoos Barbie which came with a tattoo of Ken's name to Oreo Barbie and Cracker Barbie, sometimes Mattel just gets it wrong. In 1992 Talk Barbie said phrases that didn't make parents or feminists very happy. They included "Math class is hard" and "Will we ever have enough clothes?" The company has since made changes to the script.
She Stirs Up High Tech Controversy, Too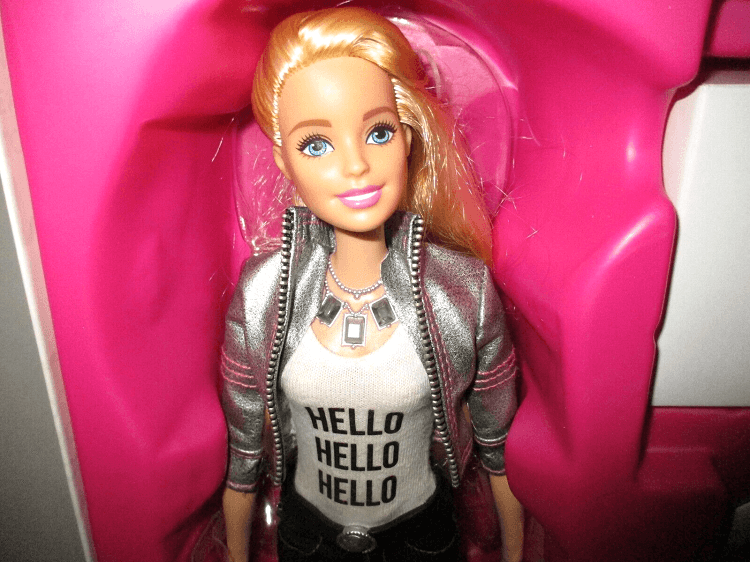 In early 2015, Mattel introduced Hello Barbie, an innovative interactive talking doll that went beyond simply repeating pre-programmed phrases. Hello Barbie had the ability to engage in two-way conversations with children, making playtime more dynamic and immersive. However, this advancement raised significant privacy concerns. It was revealed that the doll recorded and transmitted conversations between children and the doll to third-party vendors. This controversial feature sparked debates about the potential infringement of privacy and the need for safeguards when integrating technology into children's toys.
Barbie Has Run with the Wrong Crowd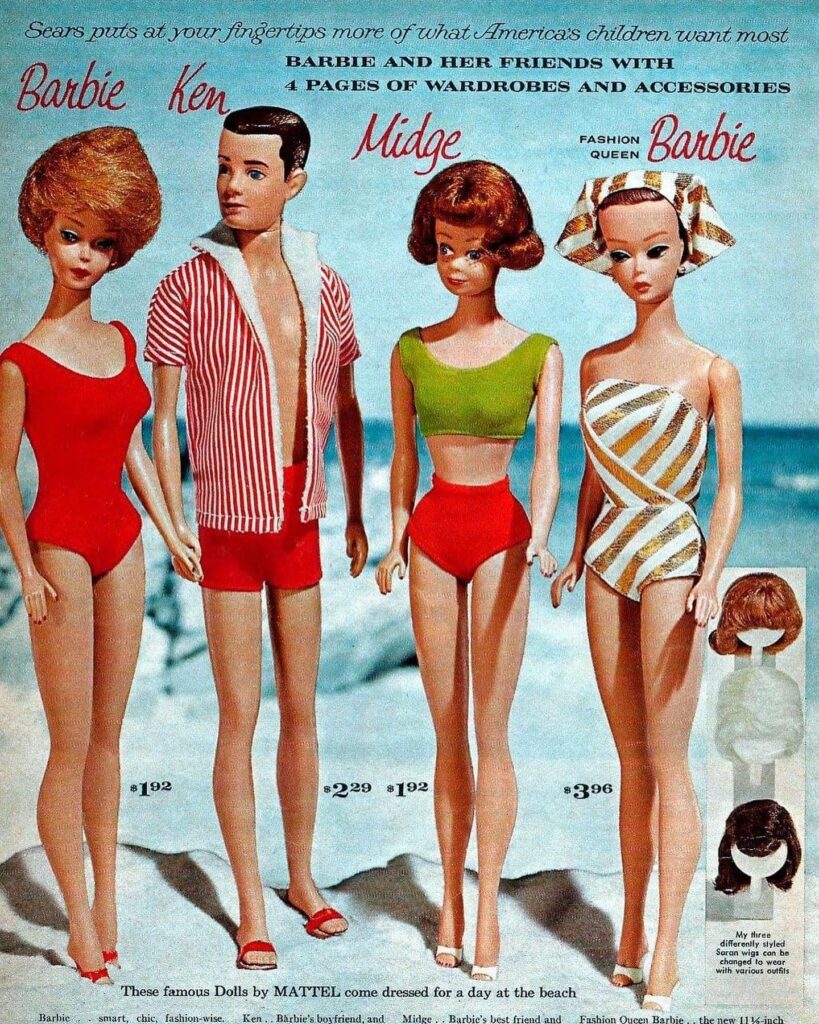 In 1963, Mattel responded to criticism that Barbie was perceived as a sex symbol by releasing dolls of Barbie's best friend, Midge Hadley. This introduction aimed to provide an alternative perspective and expand the range of characters within the Barbie world. However, in 2003, controversy arose when Mattel released a pregnant version of the Midge doll. This doll featured a magnetic baby that could be removed from her womb, causing concerns among some parents who found it inappropriate for a children's toy.
Barbie is International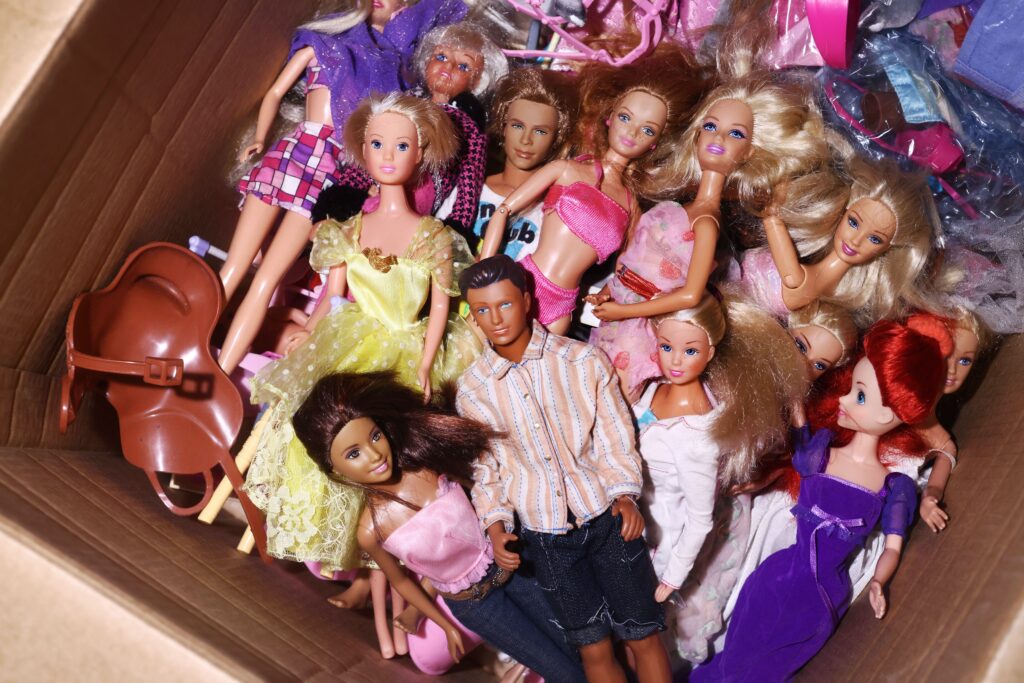 Barbie's global presence is extensive, with her dolls being sold in 150 countries around the world. In addition to the classic Barbie line, Mattel has introduced the Dolls of the World collection. This collection celebrates diverse cultures by featuring Barbies inspired by various countries and regions. These dolls pay homage to different traditions, costumes, and aesthetics, promoting cultural awareness and appreciation among children and collectors. The Dolls of the World collection allows Barbie to transcend borders and showcase the beauty and uniqueness of cultures from around the globe.
Barbie Has Her Own Color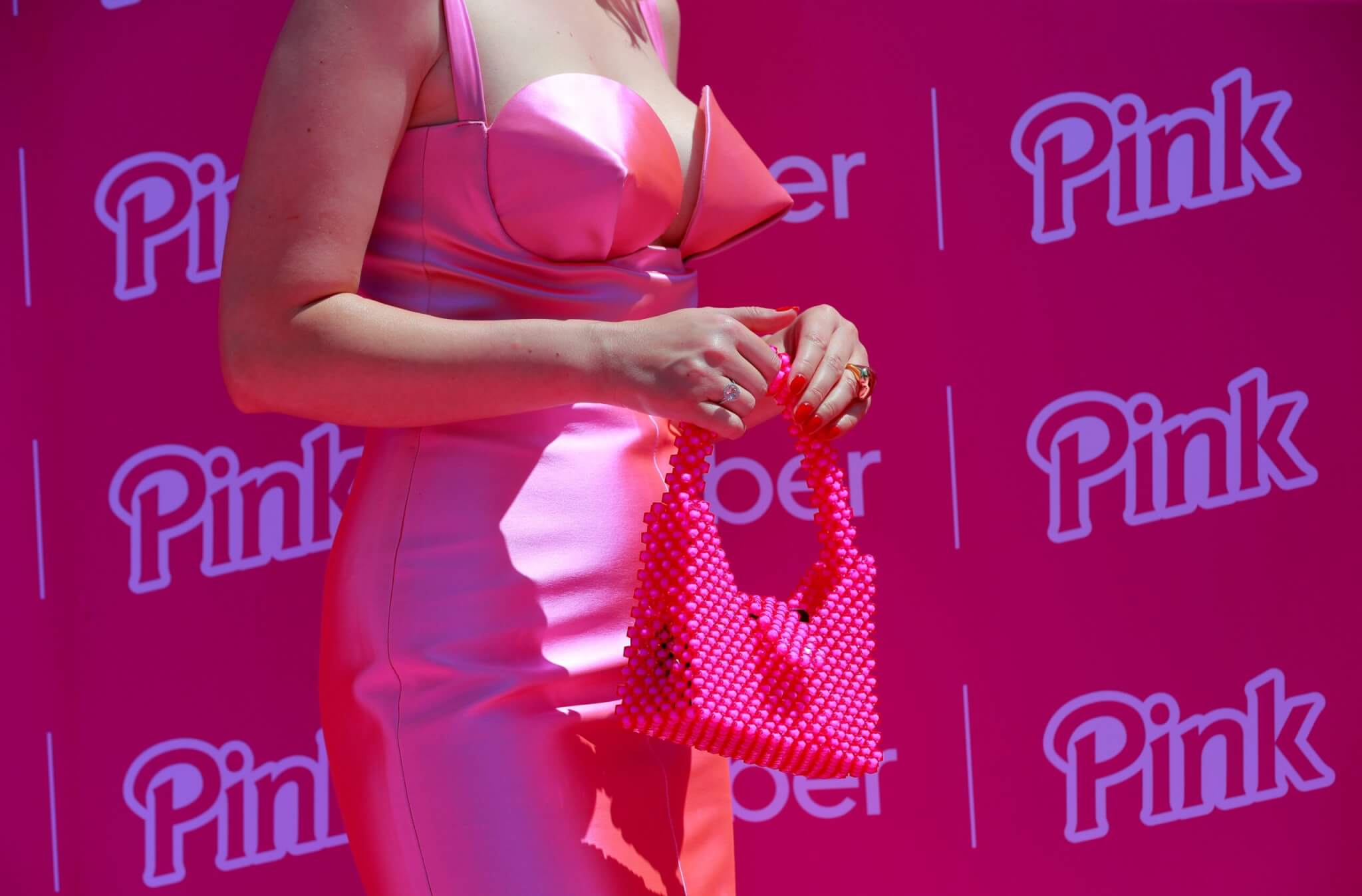 Barbie Pink, also known as PMS 219, is a distinctive color associated with Barbie. This specific shade has been utilized by Mattel in its logos and Barbie merchandise for many years. The vibrant and recognizable Barbie Pink has become synonymous with the brand, evoking a sense of femininity, playfulness, and the iconic Barbie image.
A Real Barbie Dream House Would Cost a Fortune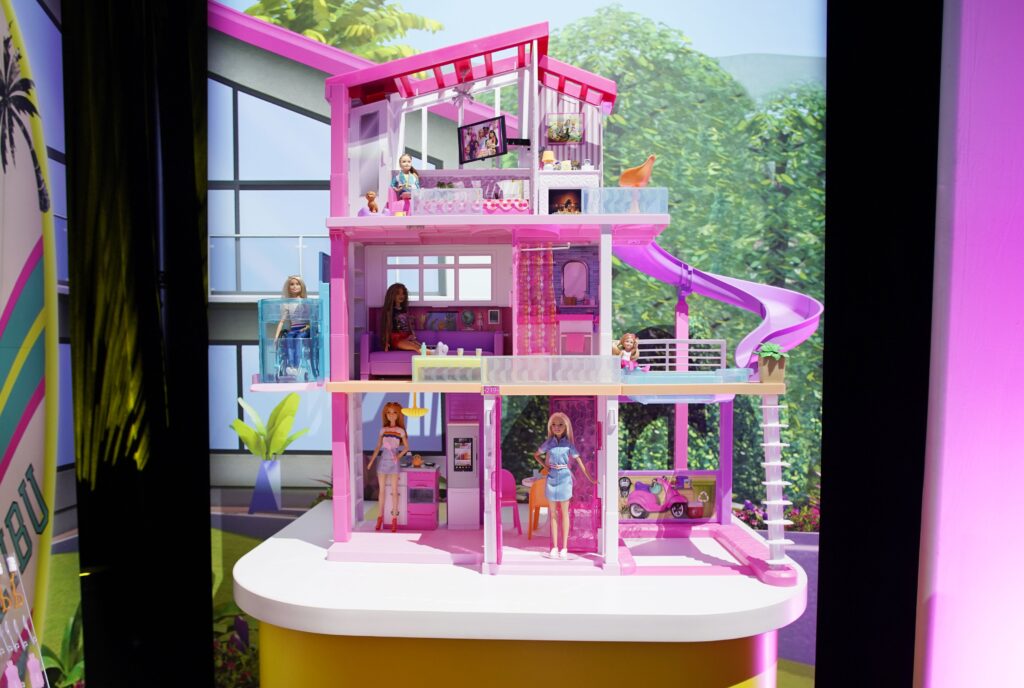 If Barbie's Dream House were a reality, it would indeed come with a hefty price tag. Forbes estimates that this iconic three-story house, complete with seven rooms, an elevator, a garage, and a pool, would be worth approximately $16 million. Designed to epitomize luxury and style, Barbie's Dream House represents the epitome of grand living in miniature form.
Barbie Ads Have Launched Careers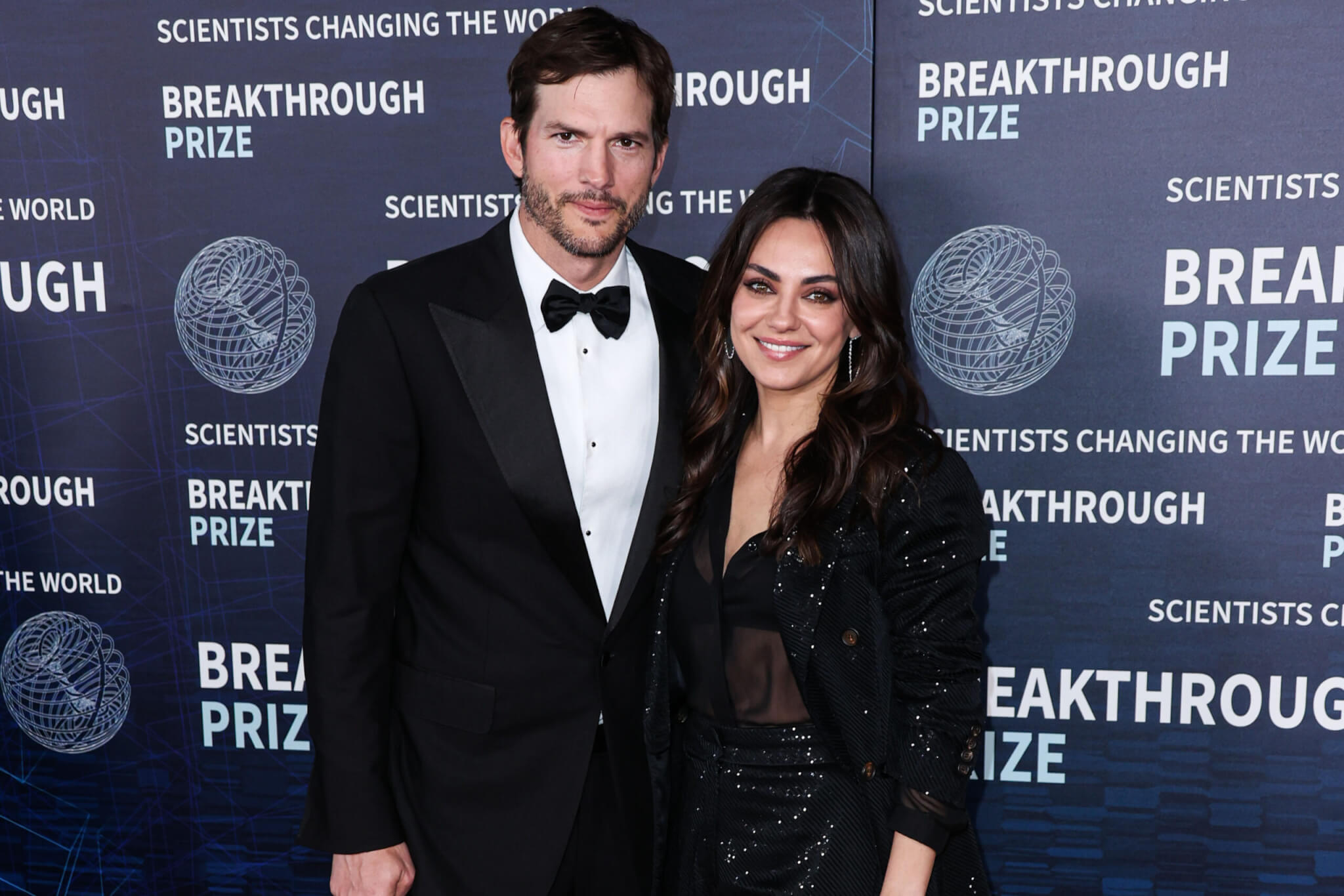 Barbie holds the distinction of being one of the early toys to be featured in television advertisements. Throughout the years, various celebrities have graced Barbie ads, adding star power to the brand. Notable personalities such as Mila Kunis, Fergie, and Maureen McCormick, known for her role in the "Brady Bunch" series, have appeared in these commercials, further enhancing Barbie's appeal and cultural relevance.
Barbie is in the Theater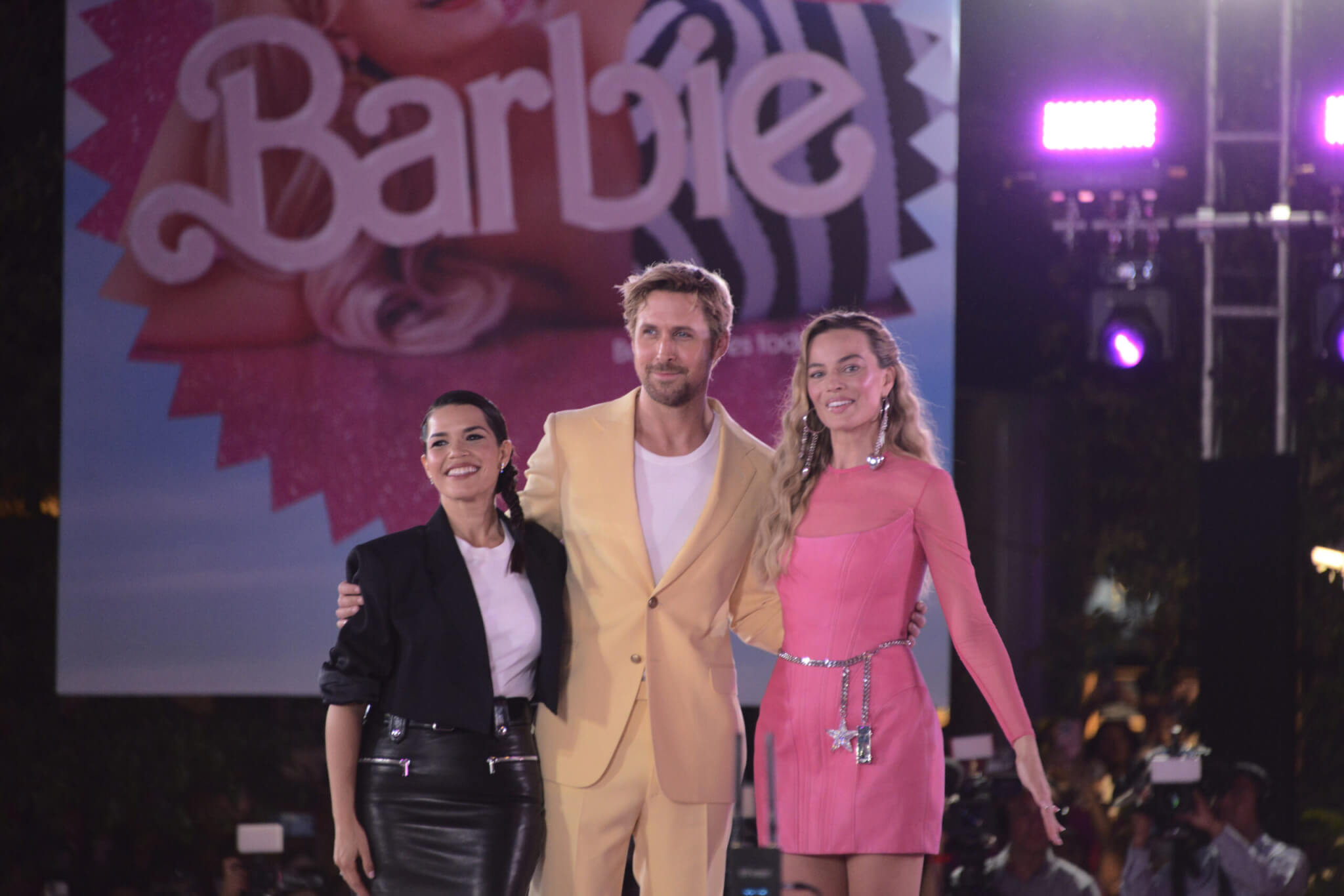 Mattel embarked on the development of a live-action Barbie movie, with Margot Robbie initially chosen to star. However, the casting process saw some changes along the way. Initially, Amy Schumer was slated for the role but had to step back due to scheduling conflicts. Then, Anne Hathaway intended to take over, but in January 2019, it was announced that Margot Robbie would lead the film instead. With a fresh studio and writer on board, the movie underwent further development. Finally, the movie titled "Barbie" was released in 2023, marking a significant milestone in bringing the iconic doll to the big screen.