Our furry friends have achieved new popularity in the digital age. Millions of people have fallen in love with these creatures thanks to their gorgeous features and lovable personality, making them social media and viral video stars as well as instant classics.
Instagram is no longer just for humans - don't worry, we're not claiming aliens have taken over the app - but some fluffy little characters are taking over people's feeds.
Yes, we're talking about the growth of Instagram-famous pets. They are gaining a significant online following on Instagram and are available in all breeds, species, and levels of cuteness. These so-called "Petfluencers" offer amusement and compelling feeds that human Instagram users cannot.
Which pet owners have the most followers on Facebook, Twitter, YouTube, Instagram, and TikTok? Why are these animal influencers with the highest subscriber counts so notable? What brands have they collaborated with? Let's see the most popular pets in 2023.
Buddy and Boo
Everyone adores Boo! You've likely heard of Boo, the Pomeranian dog, because of his endearing fluffy teddy bear look.GUND, one of the biggest producers of plush toys, created a line of the World's Cutest Dog Boo plush figures.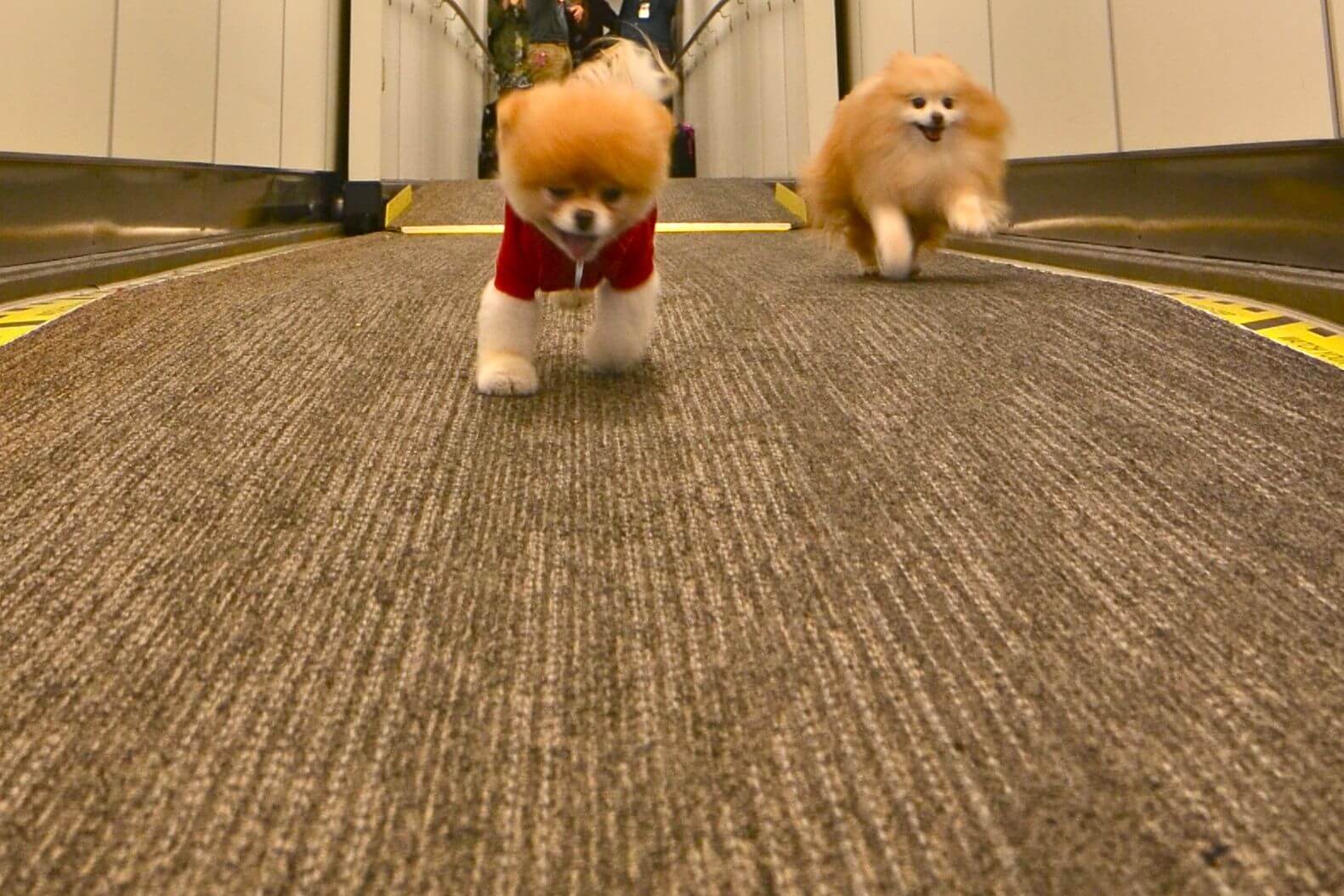 Unfortunately, Boo died this year at the age of 12, two years after his best companion Buddy died at the age of 14. Boo and Buddy dated for 11 years, and ever since Buddy passed away, Boo has begun to show indicators of heart issues. To remember these two adorable animals, the owners constantly upload images of Buddy and Boo. Benny, Bean, and Bluebeary Pie are the other three canines they are rearing.
Noodle the Pug
Noodle, better known online as the "bones or no bones" dog, became popular. Noodle's owner, Jonathan Graziano, would gently remove him from his sleeping position to wake him almost every morning. A "bones" day is when Noodle stands up straight after waking up; a "no bones" day is when he immediately falls back into bed.
Noodles' bones don't suddenly vanish in an instant, so don't be alarmed! The fans of Graziano and Noodle have decided that a "no bones" day is one to relax, avoid significant risks, and reward yourself, but a "bones" day is one full of desire and resolve to handle your to-do list. Graziano has clarified that we shouldn't equate having a "no bones" day with a poor one.
Grumpy Cat
Numerous memes featuring Grumpy Cat's "grumpiest" face have made the character famous. By now, everyone is familiar with Grumpy Cat, the feline whose face perpetually conveys judgment. Did you know she has dwarfism and goes by Tardar Sauce in the feline form? She is entirely normal other than having somewhat shorter back legs.
As a result of her face becoming a viral meme, Tardar Sauce has amassed over 8 million Facebook likes. She was selected to represent Friskies in 2013. She participated in a game show on YouTube for the company, after which she began flying first class and staying in luxury accommodations.
Even though she still appears to be unhappy with everything that has happened. Grumpy Cat, who gained fame after going viral on Reddit, has 8.2 million Facebook fans, 2.7 million Instagram followers, and 1.5 million Twitter followers. She has also partnered with the pet food company Chewy to launch a line of treats called Grumpy Cat Tartar Control Cat Treats.
Jiffpom
That renowned Pomeranian had a cameo in a Katy Perry music video—is that true? Indeed, he has. Jiff, well-known for having the most Instagram followers, is much more than just a cute dog with well-groomed fur.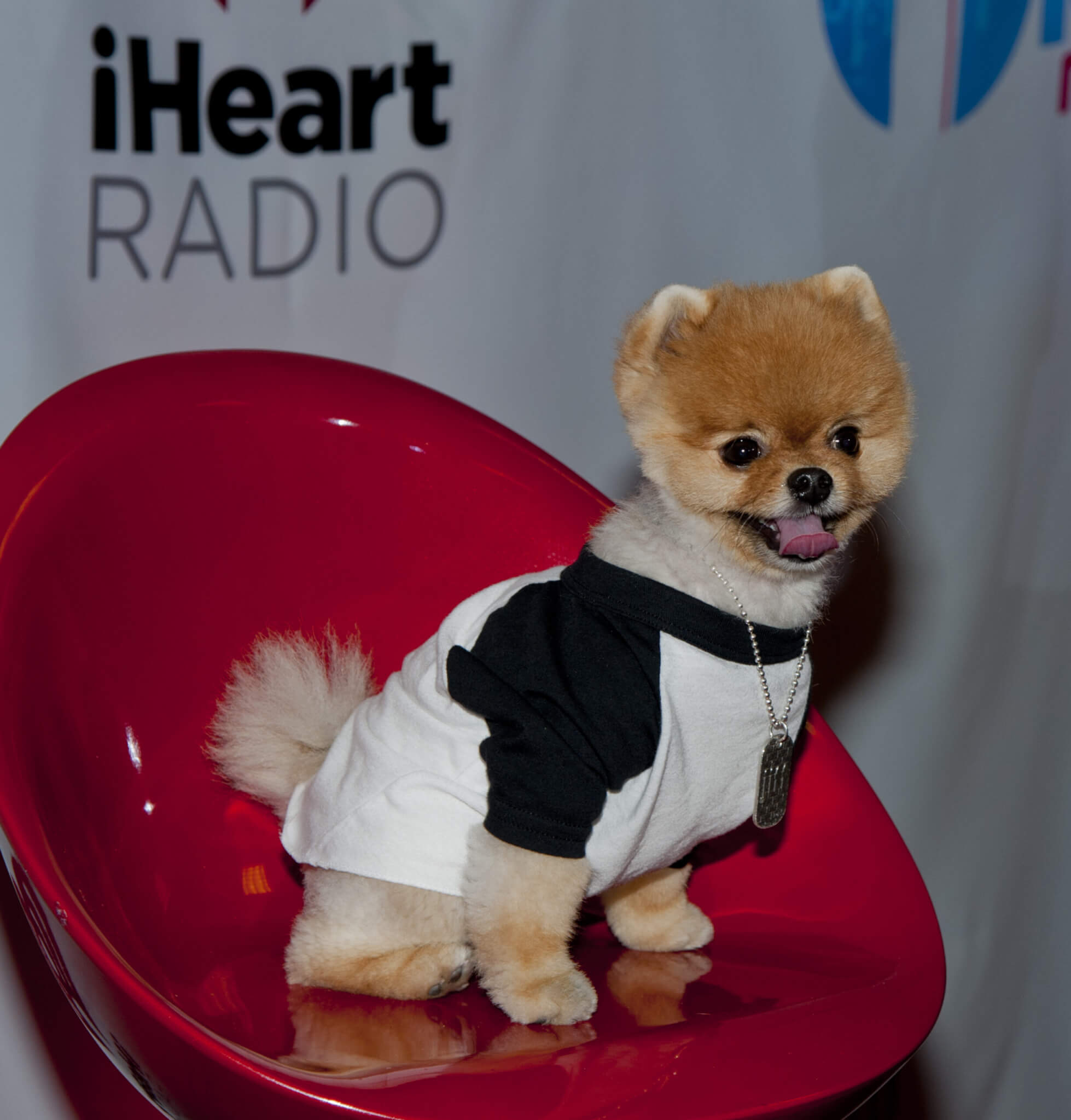 Jiff holds two Guinness World Records for being the fastest dog to run on two paws, one for a ten-meter run on the back legs and the other for a five-meter run on the front paws. When Jiff isn't setting records or working on music videos with famous people, he enjoys dressing up casually to post on his Instagram, followed by millions of people.
Amazon, Target, and Walmart are just a few of the online E-commerce retailers that sell Jiffpom surprise boxes and plush toys. Numerous dress-up pictures on his Instagram account have garnered likes from followers worldwide.
Nala Cat
Nala is a delight to watch if you haven't already. This cat is BEAUTIFUL! Nala is likewise a tale of rags to riches. Although her owners had left her behind, she was quickly located and placed in a beautiful home.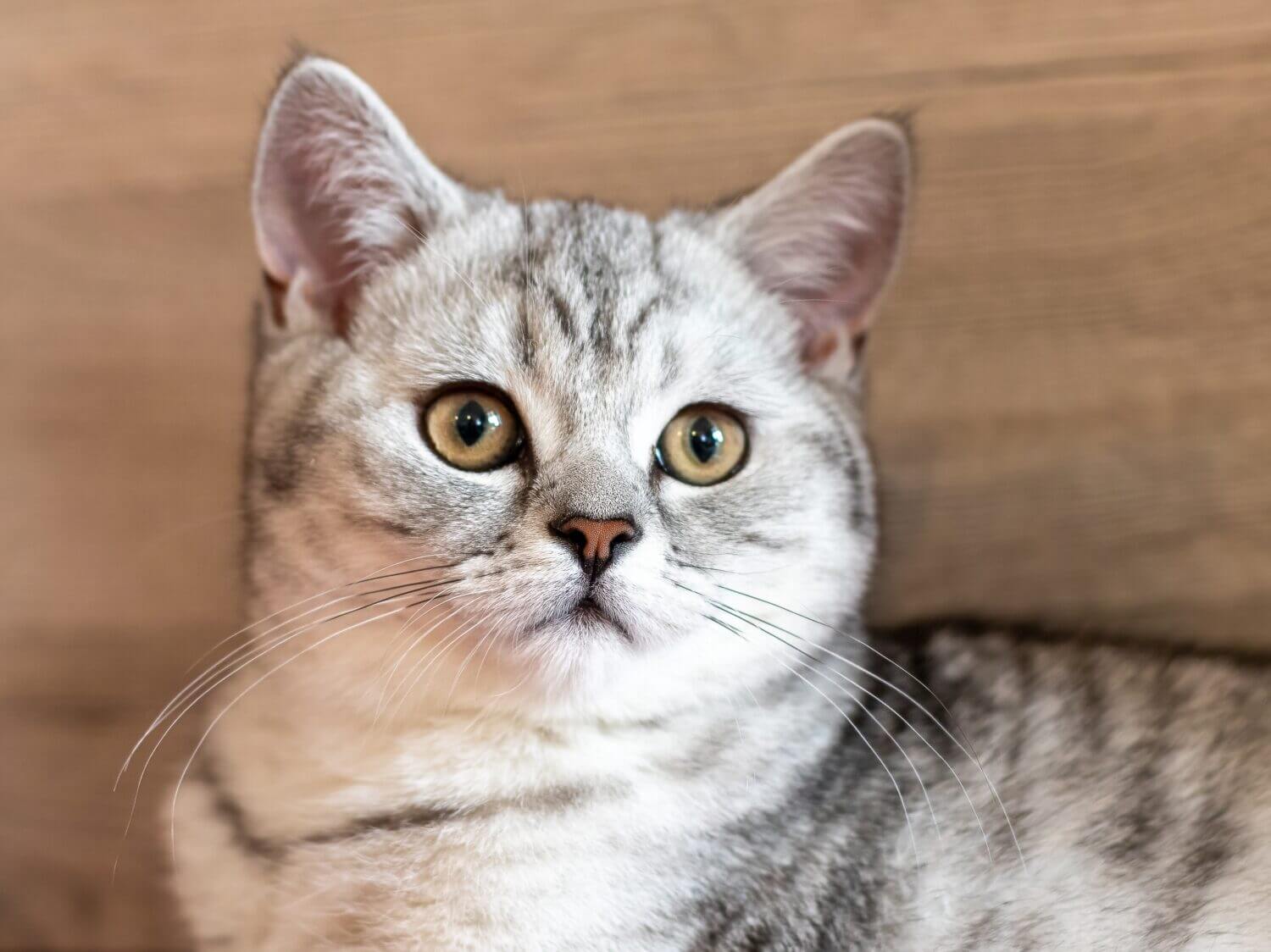 When Nala Cat was five months old in 2010, she was adopted from a shelter. When Nala Cat launched her Instagram account in 2012, her adorable pictures soon gained popularity. On Instagram, Nala has the highest number of followers. Nala has emerged as the most well-known cat on the photo-sharing social media platform since her owner created an Instagram account to follow their tale. She now has over 3.2 million followers.
Her middle name is Nala, from The Lion King. The owners of Nala debuted the "Love, Nala" cat chow line in September of this year. The idea behind the brand is to provide these adorable cats with natural cat food made with the best ingredients.
Lil Bub
Lil BUB is an Instagram-famous kitten. Because of her feline dwarfism, she lacks the space in her lower jaw to keep her tongue in her mouth. For many fans, this makes her physical characteristics distinctive. She appeared on numerous TV programs, including The View, Today, and Good Morning America.
You may discover more about BUB and other cat stars by watching the documentary Lil Bub &Friendz. She was featured in multiple images promoting Paw CBD's CBD oil for animals, intended to "ease BUB's joint pain." Additionally, the Instagram account worked with the pet food company HALO, posting the hashtags #goodjobbub and #goodjobhalo.
Doug the Pug
Pugs appear to be loving their newfound fame in the media! This man has appeared on Cosmopolitan, TIME, and Buzzfeed's covers, which may explain why he appears so familiar.
Doug is unafraid to get dressed up, travel the world, and interact with celebrities like John Legend or Ed Sheeran while providing his followers with a relatable, down-to-earth feed. Even this pug made his literary debut in the board book The King of Pop Culture, which featured amusing lines for photographs of Doug but might have easily been titled The King of Pup Culture.
The proprietors of Doug have also made excellent use of their platform by launching a charity that aids kids with fatal illnesses.
Juniper and Fig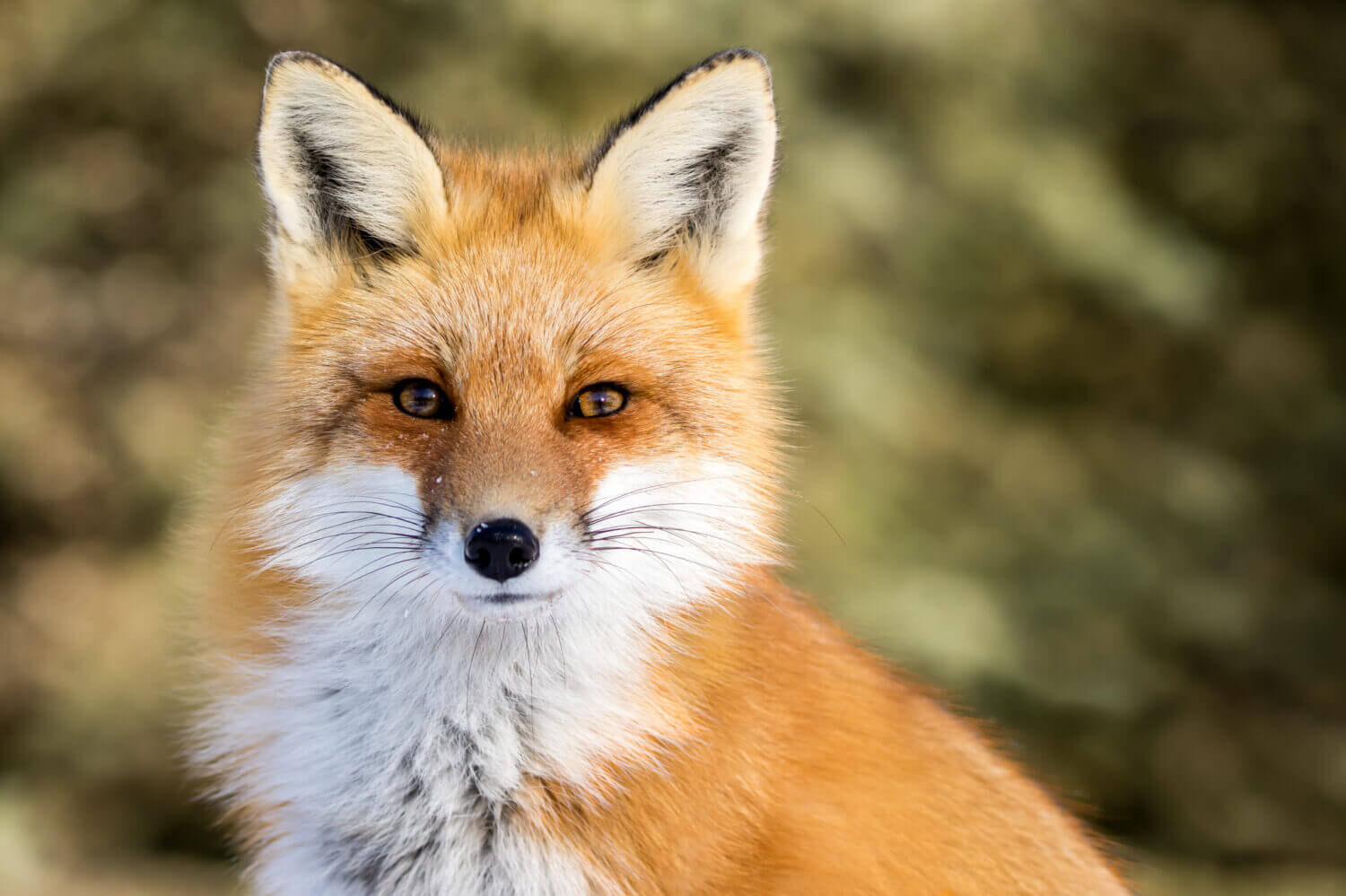 Jessika Coker brought home from the Florida Panhandle two North American red foxes, Juniper and Fig. They were rescued from a fur farm. Moose, a Malamute mix, and Petunia and Peach, two Suger Gliders, were also raised by Jessika. Juniper: The Happiest Fox, written by Jessika, was published in 2018. This best-seller features Juniper's charming paw paintings.
Kabosu aka Doge
This is the same doge whose emotive photographs became enduring memes and who was chosen to represent a cryptocurrency. This well-known Shiba Inu's name is Kabosu, and fifteen years ago, a kindergarten teacher adopted her from a Japanese animal shelter.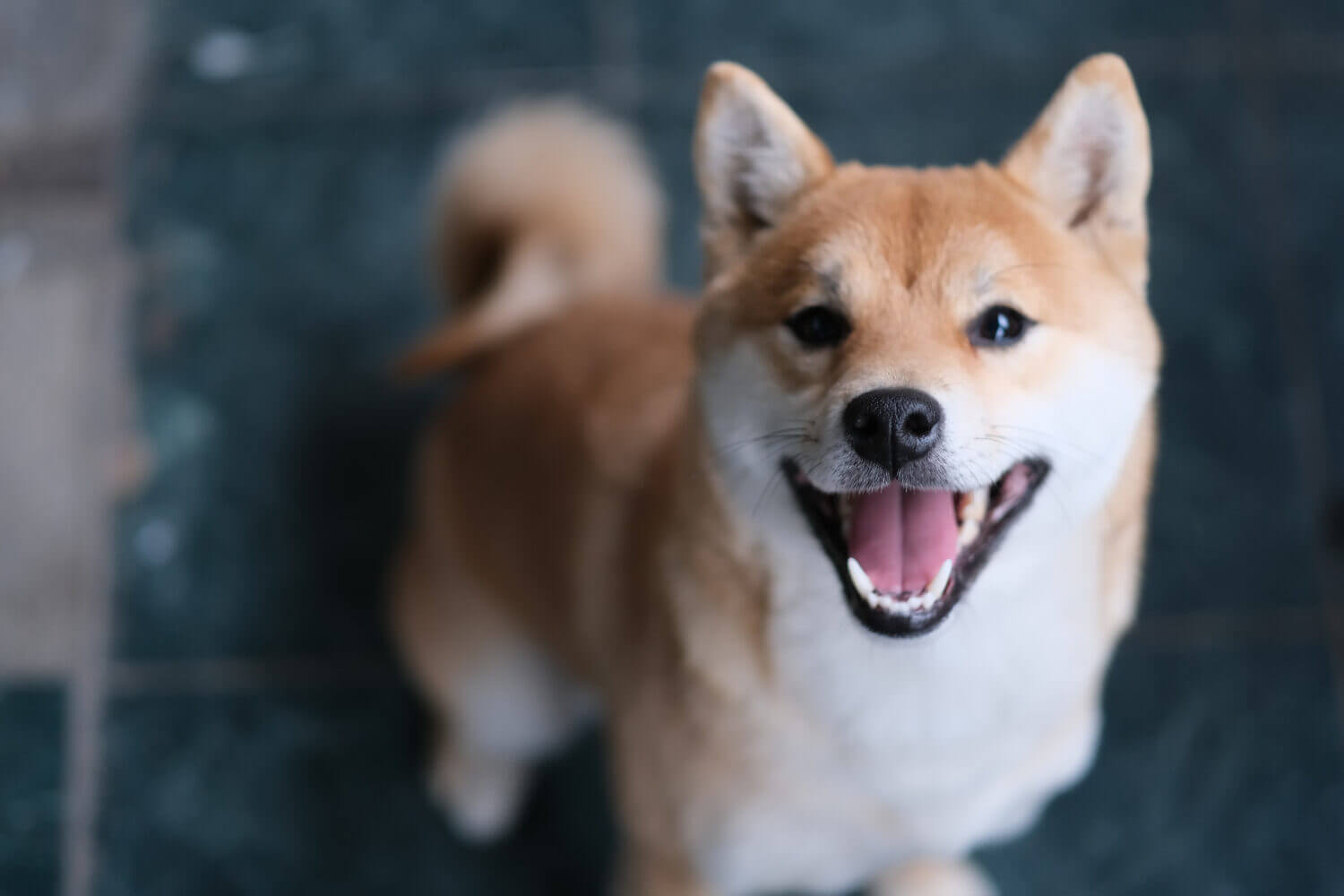 After the Kabosu meme appeared on Reddit in 2010, it quickly gained popularity. Other people started crafting their versions of it, thus solidifying Kabosu's status as a well-known figure.
When two software programmers sought to mock the frantic cryptocurrency speculation in 2013, they made Dogecoin with Kabosu's face. Ironically, a few people started taking Dogecoin investing seriously, and with a bit of assistance from Reddit, Dogecoin eventually accumulated a market value of over $85 million in 2021. Naturally, Kabosu offers more than just the Instagram meme face.
Maya the Samoyed
The word "floof" is what you would say if you saw Maya, a dog that looks like a polar bear. The Samoyed's white fur will stop any screen-hugging urges, for sure.
The Samoyed's hairy Maya started using Instagram three years ago and has since accrued 1.9 million users there, 1.45 million YouTube subscribers, and 1.14 Facebook fans. Maya's beaming expression is so lovely. Maya gets her nickname "Polar Bear" from the clouds of fur she sheds. Maya has worked with companies including Pug Life Harness and Furbo, an intelligent dog camera.
Maya's owner shares details of her everyday life with online followers, although she doesn't dress up like other internet dogs. There are numerous films of Maya living her life much like we do, including enjoying Christmas, seeing the veterinarian, being a clinging pet, and more!
If Maya's Instagram isn't enough to satisfy your craving for wholesome canine content, she also runs a top-notch channel on YouTube with 2.68 million subscribers.
Marnie the Shih Tzu
Although huge, fluffy dogs melt our hearts, everyone has a special place in their hearts for the smaller varieties that might fit inside a Starbucks cup. The adoption day, also known as Marnie's "Gotcha Day," starts her heartwarming narrative as a rescue dog named Marnie.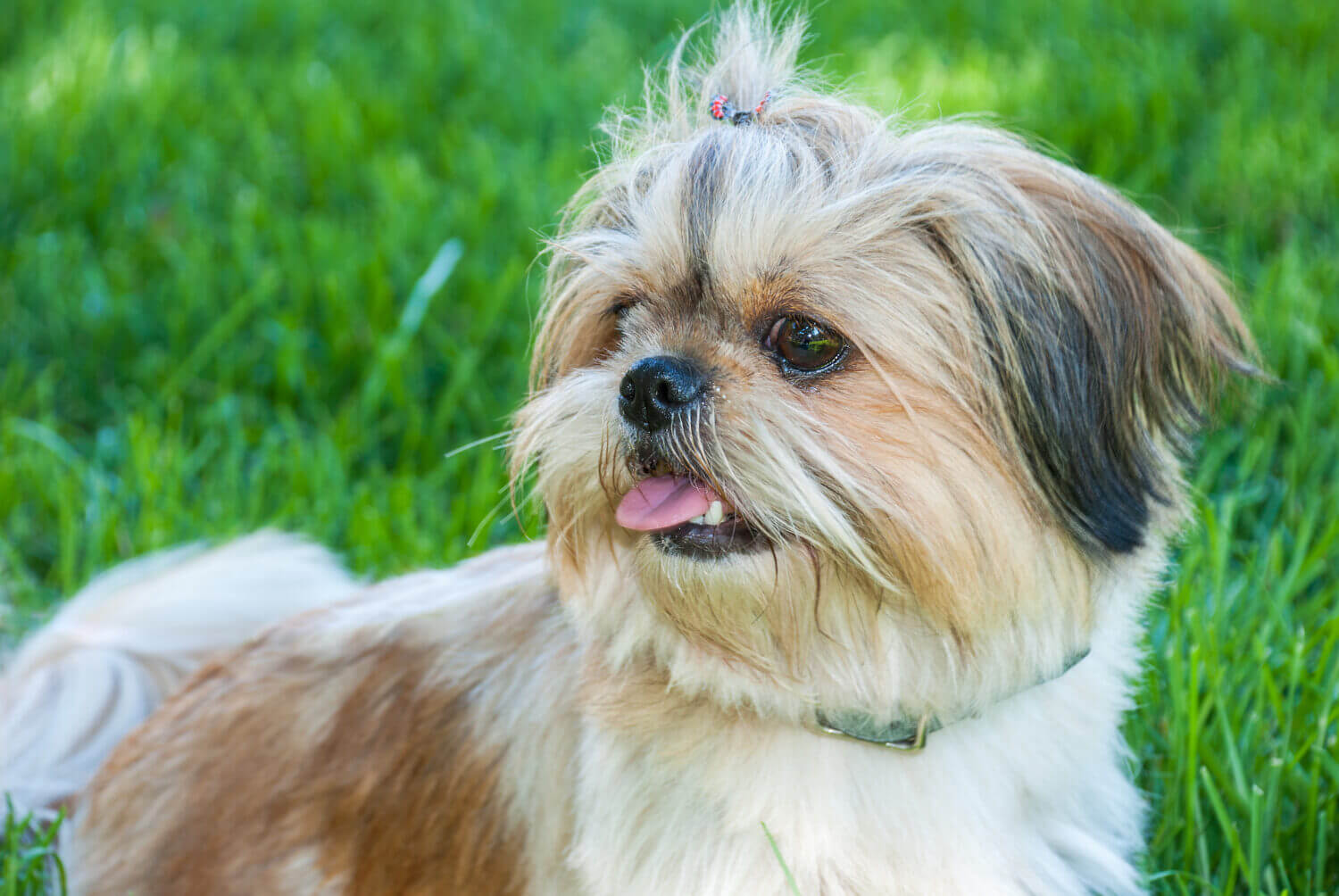 Shirley, Marnie's owner, had no prior dog ownership experience but was sure she was destined to own a dog. Shirley was drawn to Marnie's photo on petfinder.com because of the way she looked at it. When Shirley adopted Marnie in 2012, she did so to give the dog a better life. Shirley described the heartbreaking conditions of the Connecticut shelter in an Instagram post.
Marnie is famous for tilting her head and sticking out her tongue. The cause of Marnie's head tilt is vestibular syndrome. Marnie started using Instagram in 2014; as of December 2019, her account had 1.9 million followers. Like the other well-known pets, Marnie met renowned people who imitated her cute tongue position for fans to take happy selfies.
Shirley hopes to inspire others to adopt older pets by posting images of Marnie. ElleVet Sciences CBD oil, Swiffer, and Febreze were partners on the project.
Marnie lived a contented life until age 18, but if you ever miss her, you can access her tongue pokes and head tilts on Instagram.
Manny The Frenchie
The French Bulldog with the most followers worldwide is Manny. He has 1.7 million Facebook fans and 1.1 million Instagram followers. Manny's owners, Amber and Jon, named him after the Filipino boxer Manny Pacquiao. Manny is the brand ambassador for PetnetSmartFeeder.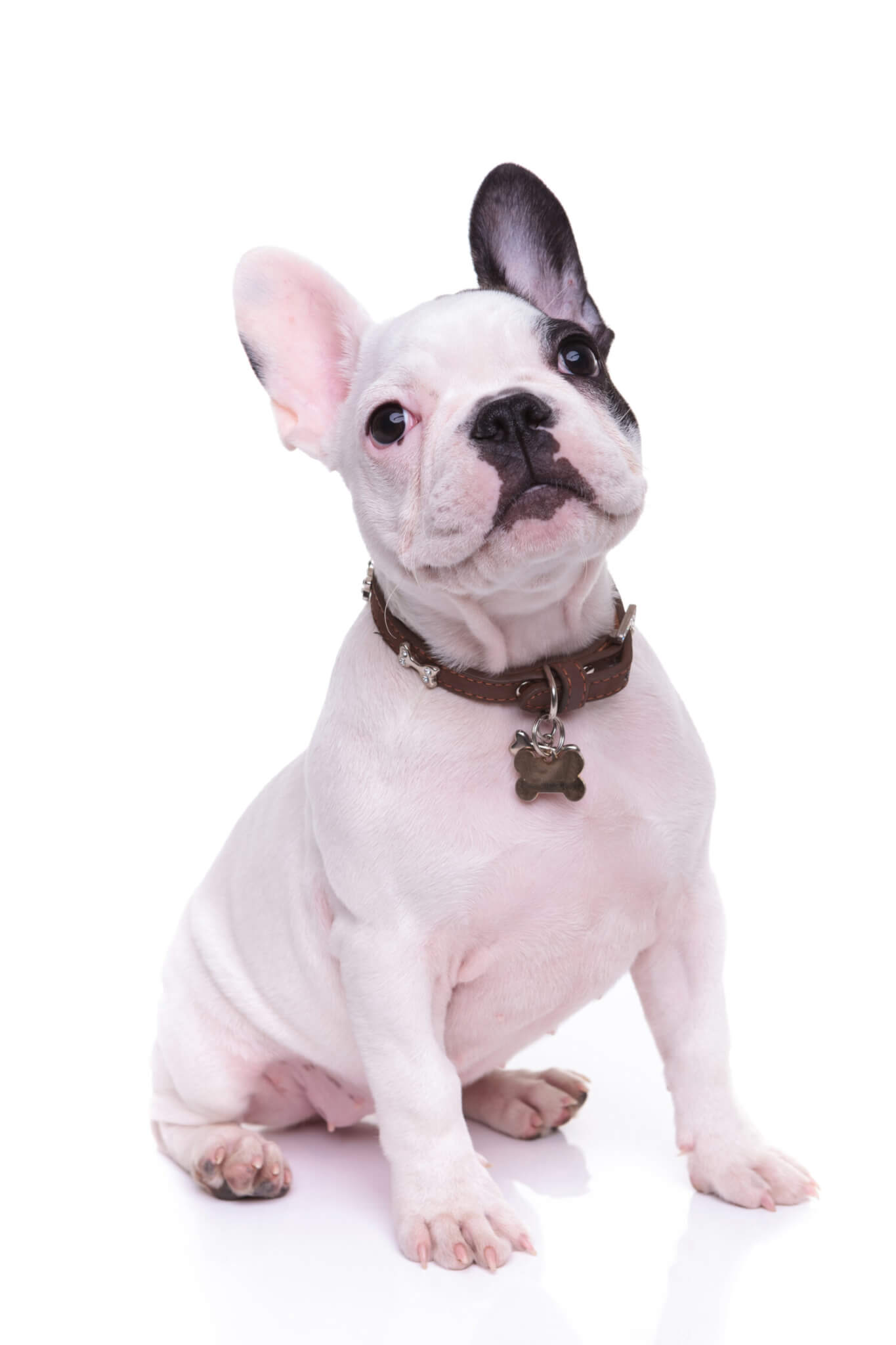 Manny, the most popular bulldog on Instagram, appears next on our list of online sensations. It seems that dog owners like dogs with names that start with the letter M. Everyone would be saying, "That's relatable," after glancing at Manny's Instagram because there is a picture of him napping at least once in three rows.
When he's not sleeping, Manny runs a clothing line, serves as the spokesperson for the Manny & Friends Foundation, whose goal is to aid both people and animals, and is quite the philanthropist. Children with life-threatening illnesses and animals that are abandoned and in need of rescue receive assistance from the organization.
Kler
LosPolinesios, a musical ensemble of three Mexican American siblings, raised Kler as their pet. Five YouTube channels Karen, Rafa, and Lesslie Espinoza run now have various topics and material.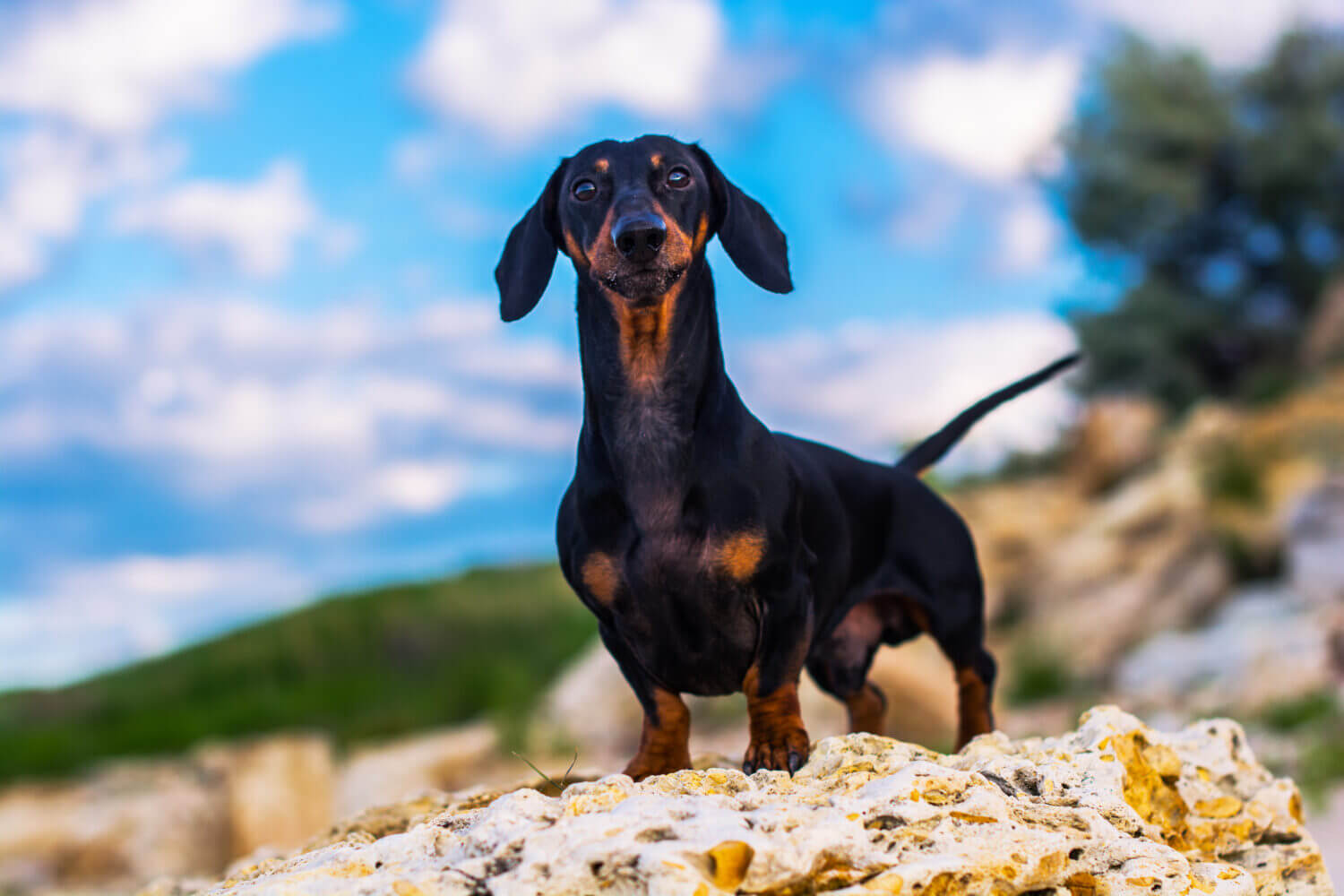 They are featured on YouTube Rewind 2018 and have a 21 million-subscriber channel at their largest. Kler'sInstagram account has 1.8 million subscribers. Kler delivered three adorable puppies in 2019 and became a mother.
Marutaro
One of the most well-known Instagram accounts in Japan is Marutaro's. A 12-year-old Japanese Shiba dog named Maru resides in Tokyo.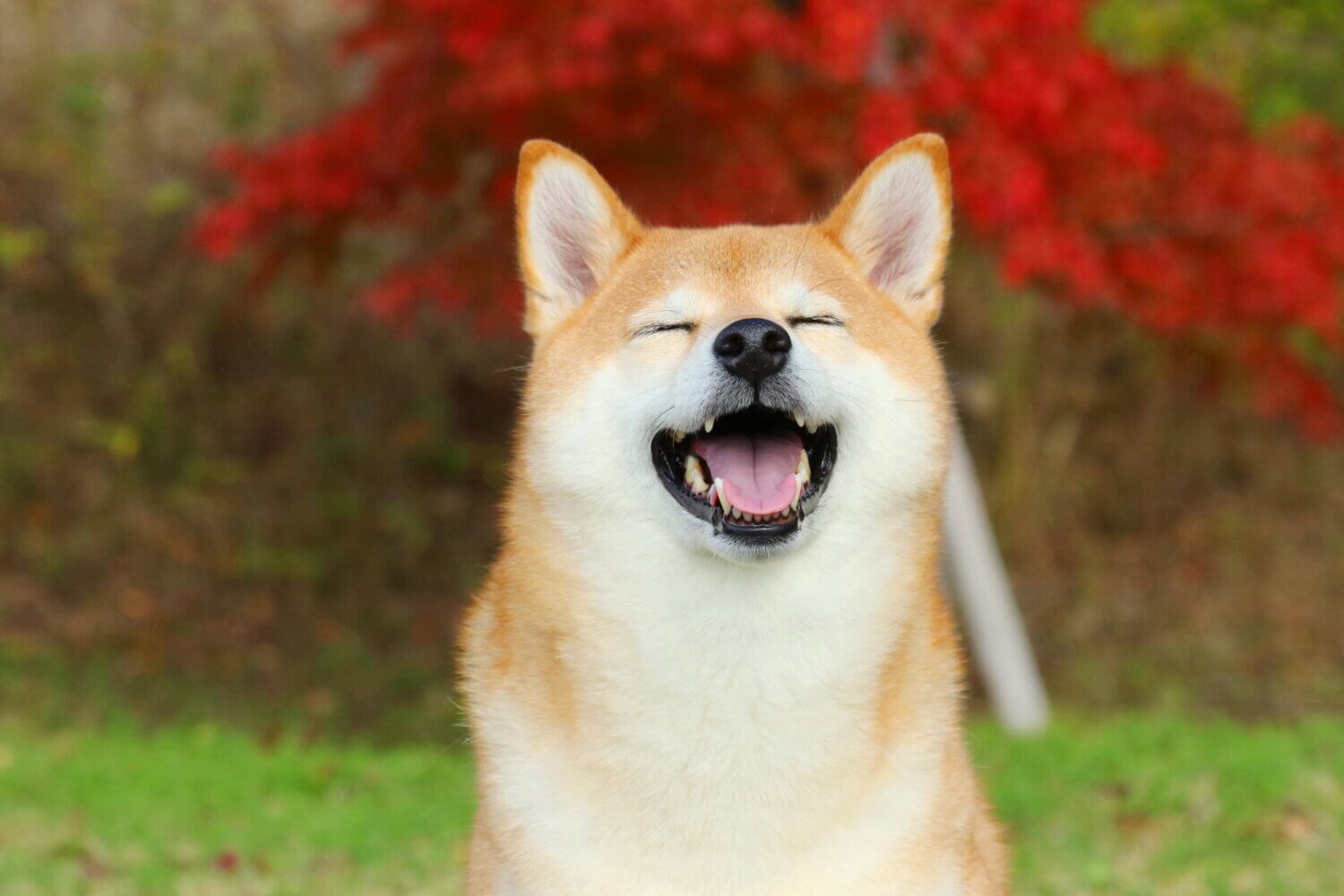 Maru is an adorable and photogenic puppy that has garnered over 2.5 million fans of fluffy things. He sends his supporters a sweet goodnight message every night on social media.
Norbert
Norbert, the therapy dog, weighs under 2 kilograms. You may learn more about Norbert's business skills by visiting his Facebook page. He sells anything from playing cards to wall calendars to enamel pins. What's best? No one can tie a bowtie better than Norbert.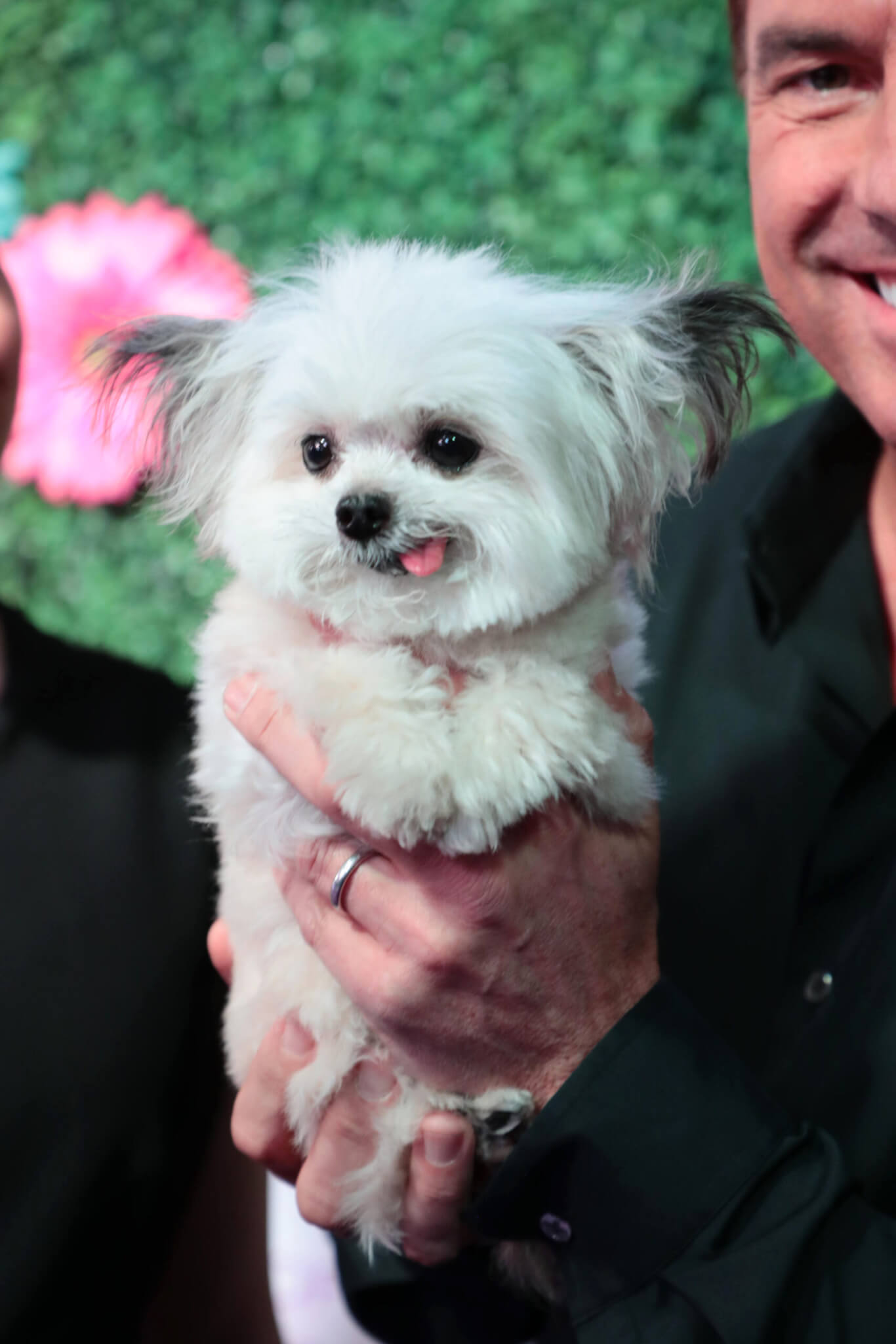 Like Marnie, Norbert occasionally sticks his tongue out in images, winning over his one million Instagram fans with this adorable dog that fits in your hand. What's best? No one can tie a bowtie better than Norbert.
Tuna
Nine-year-old mixed-breed dog Tuna has a shriveled neck and overbite. When Tuna was four months old, Courtney Dasher adopted him from a rescue facility in Los Angeles. Due to the Phteven meme, which started on Reddit, tuna became famous. Tuna cooperated with Furbo dog camera in 2019 and has a second Instagram account where he posts pictures with a travel theme.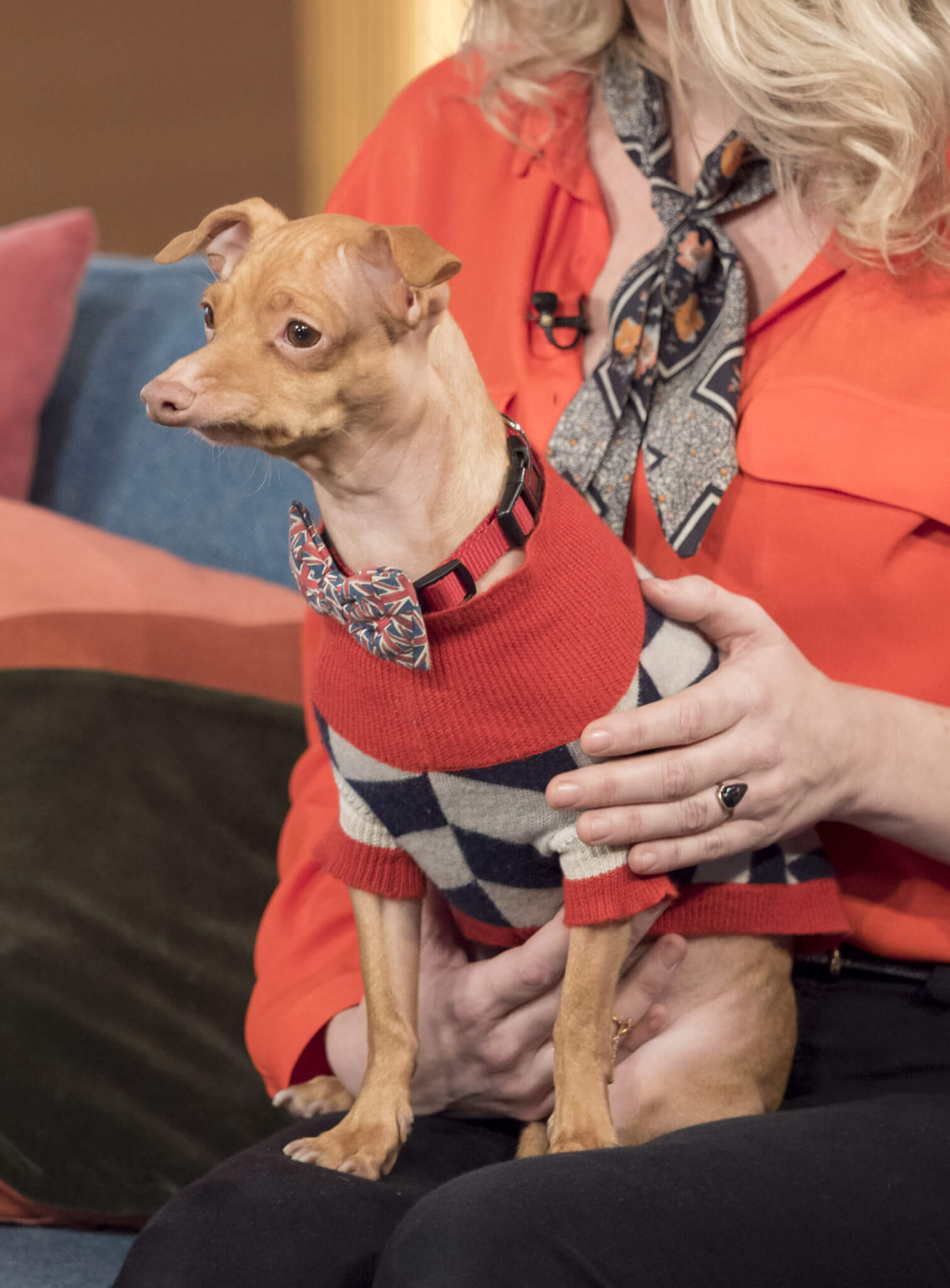 Tuna is a Chiweenie who was saved from a California farmers' market by his current owner, and he is now an internet star with 2 million Instagram followers.
The features that make Tuna unique are his overbite and sunken jawline, yet they do not prevent him from bringing happiness and love to netizens. As a spokesperson for animal rescue, Tuna now urges his fan base to adopt needy animals. Through his second Instagram account, you can follow his travels across the globe when he's not busy with his ambassador responsibilities.
Smoothie the Cat
Smoothie and Milkshake, two lovely British longhair cats, have more than 2.1 million Instagram followers and reside in the Netherlands. Smoothie was dubbed "the world's most photogenic cat" by Us Weekly. And ever since the Instagram account was founded in 2016, these two gorgeous kittens have drawn followers from people. Pet brand PeeWee has been featured in multiple sponsored posts by Smoothie and Milkshake.
Shiba-san
You might have often seen the Internet sensation Shiba San selling Tobacco somewhere in Japan. Visitors often stop by The Suzuki Tobacco Store to meet this exceptional furry friend. He would slide open the window to greet them and sell tobacco.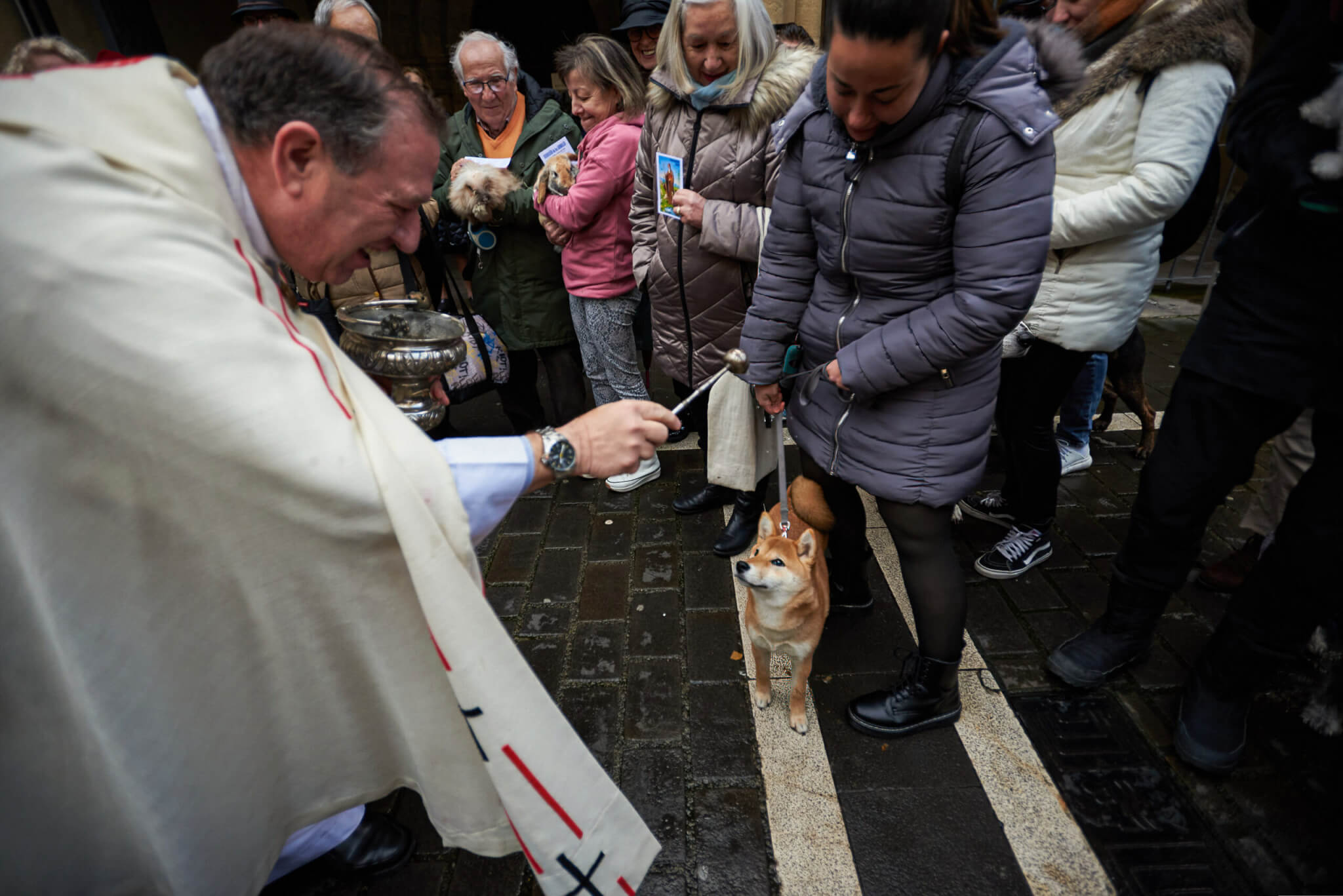 While a pretty chill dog, he got tired of greeting thousands of people daily, so the store closed in 2015. The owner and his pet, Shiba-san, now lead a retired life to enjoy and relax. Thankfully, they occasionally pop up on Instagram and Facebook to meet and greet fans.
Loki the Wolfdog
As soon as Kelly Lund brought home Loki, his wolf-malamute-husky mix, he quickly opened an Instagram account for him. In its first year, the Instagram account surpassed the 50k follower mark. Many other pet owners have been motivated to take their animals outside by Kelly's gorgeous photos of Loki. The duo has worked with well-known companies, such as Mercedes-Benz, REI, Go Pro, and Google.
Menswear Dog
He's dubbed the world's most fashionable dog and appears more stylish in a suit than most famous people. This dog changed the fashion industry with his dashing good looks and fashion sense.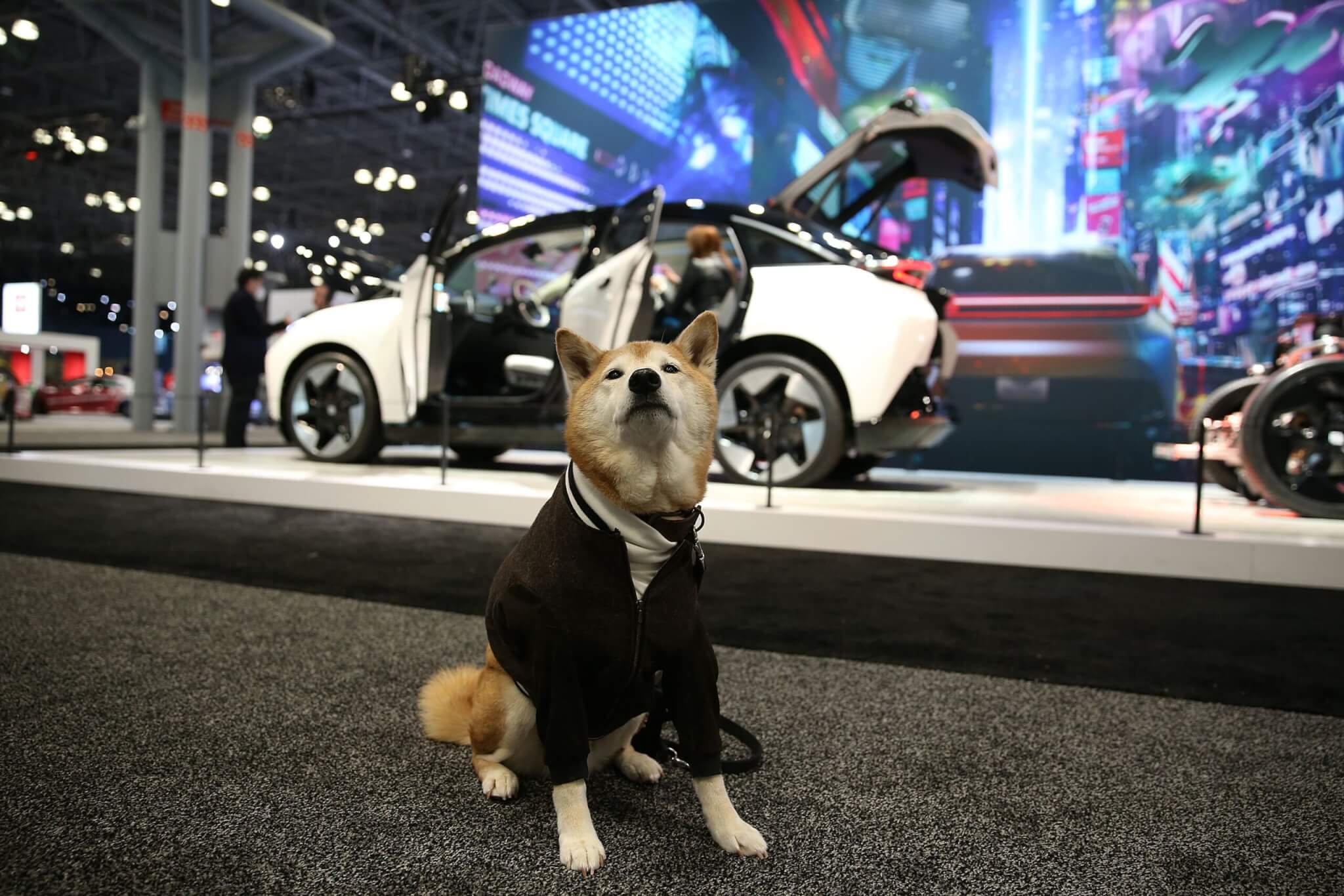 Bodhi, a Shiba Inu, has earned so much money for the owners that they have stopped their day jobs and are now dedicated solely to caring for him. He puts many fashion journalists to shame, with over 296,000 Instagram followers. But it's understandable, given that he makes everything appear excellent.
Cole and Marmalade
Marmalade and Cole are two cats that were adopted. Chris and Jess, their human "servants," are working to spread the word that adopting, spaying, and neutering cats is the best way to help rescue cats. The cover of the Modern Cat Magazine in 2015 features Marmalade. Chris and Jess from the pair Cole and Marmalade contribute much knowledge about cat behavior, organizations, shelters, and cat rescue tales on the website in honor of Cole and Marmalade. Weruva, a pet food company, has been working with Cole and Marmalade's Instagram.
Crusoe the Dachshund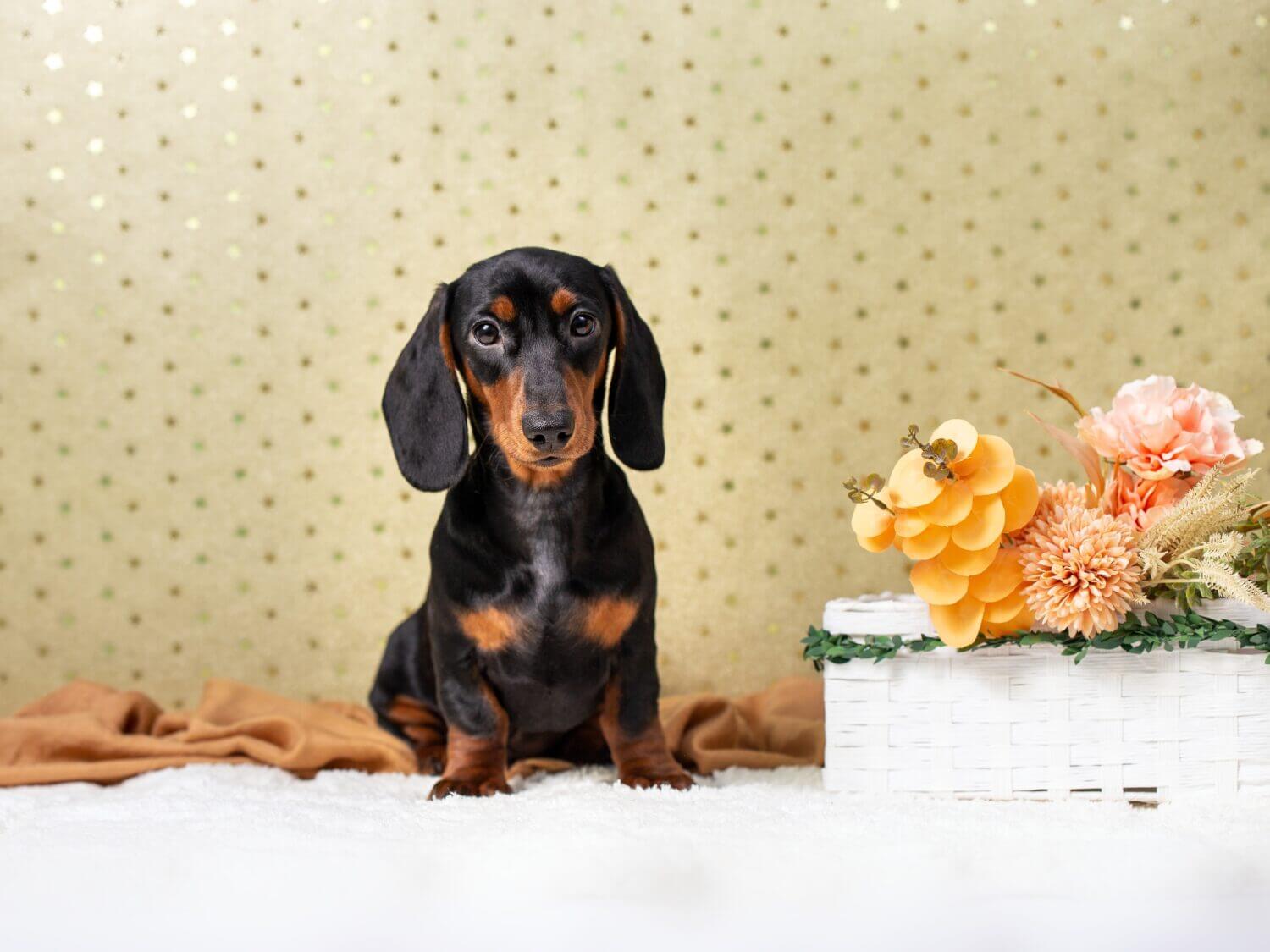 Having won the 2018 People's Choice Award, Crusoe is a miniature black and brown Dachshund. Additionally, the 2015 New York Times best-seller Crusoe the Celebrity Dachshund: Adventures of the Wiener Dog Extraordinaire. Crusoe has a new sister named Daphne, who was born in 2019. You may also subscribe to Crusoe the Dachshund's YouTube channel to watch their adorable and entertaining films. By December 2019, their YouTube channel had 850k subscribers.
Pumpkin the Raccoon
Raccoons typically aren't considered household pets, but Pumpkin, a Bahamian raccoon saved, has the time of her life. Her Instagram vividly illustrates her inquisitive character.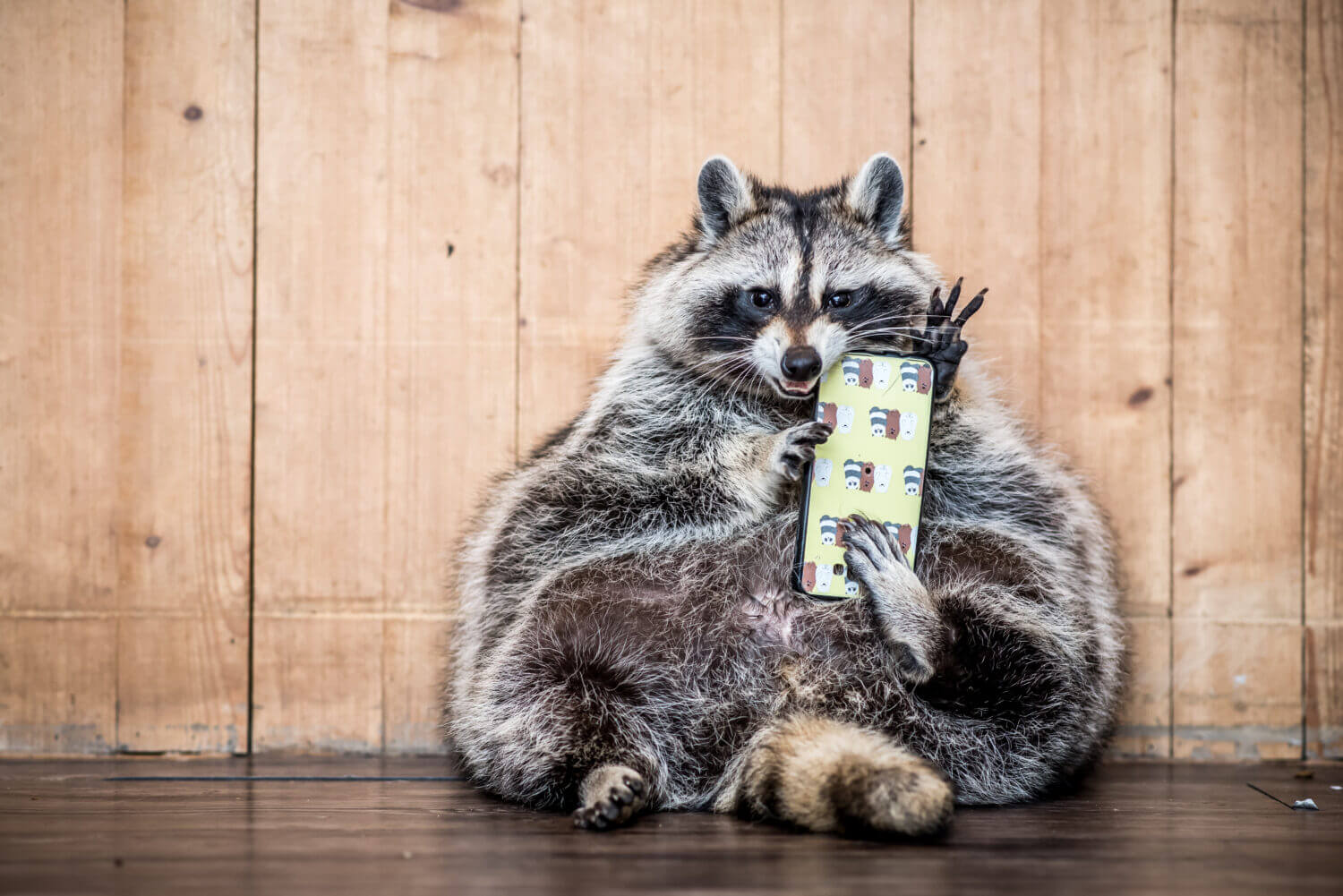 Pumpkin, the raccoon, has the most Instagram followers. Young saved her with two other pot cake dogs, Toffee and Oreo. Pumpkin's family has kept her since she was a month old because keeping a raccoon as a pet in the Bahamas is permissible. Pumpkin: The Raccoon Who Thought She Was a Dog came out in 2016, telling the adventures of Pumpkin and her two best friends, Oreo and Toffee.
Mr. Bagel the Chinchilla or Chinnybuddy
A chinchilla may seem unusual to some people, yet they can make incredible pets. Steve adopted him, and he has now amassed over 112,000 followers on Instagram, making him a well-known figure.
Mr. Bagel advocates for adoption over purchasing and is against the fur trade. He is frequently seen with his owner living the chinchilla lifestyle while sporting a variety of modest accouterments.
Diddy Kong & Yeti Kong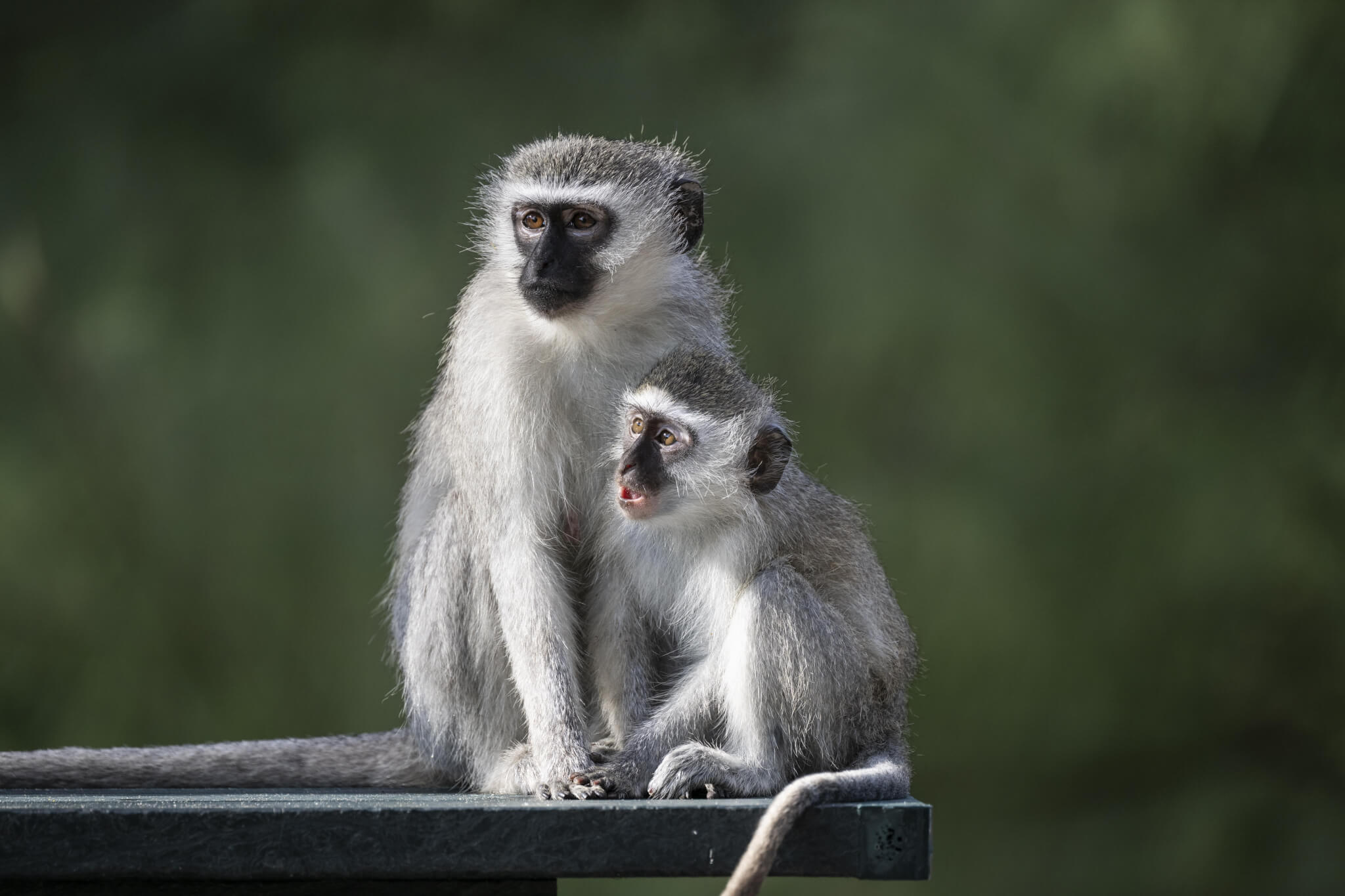 Diddy King became quite popular on the internet after posting a video of himself using a toothbrush to have a bath. Currently, Diddy Kong's Instagram account has around a million followers. Cara Delevingne and Snoop Dogg are two celebrities who follow him. Model Gabriella Katia, who resides in Miami, adopted Diddy Kong and his friend Yeti Kong. She then created an Instagram account for the two adorable animals. A representative stationed in New York oversees the campaigns and events for Diddy and Yeti Kong.
Lionel the Hog
Lionel is essentially a real-life version of Mrs. Tiggy-Winkle from Beatrix Potter. Everyone adores him. Perfectly rounded and bursting with personality, his owner has created a feed that is joyful, vibrant, and highly addictive.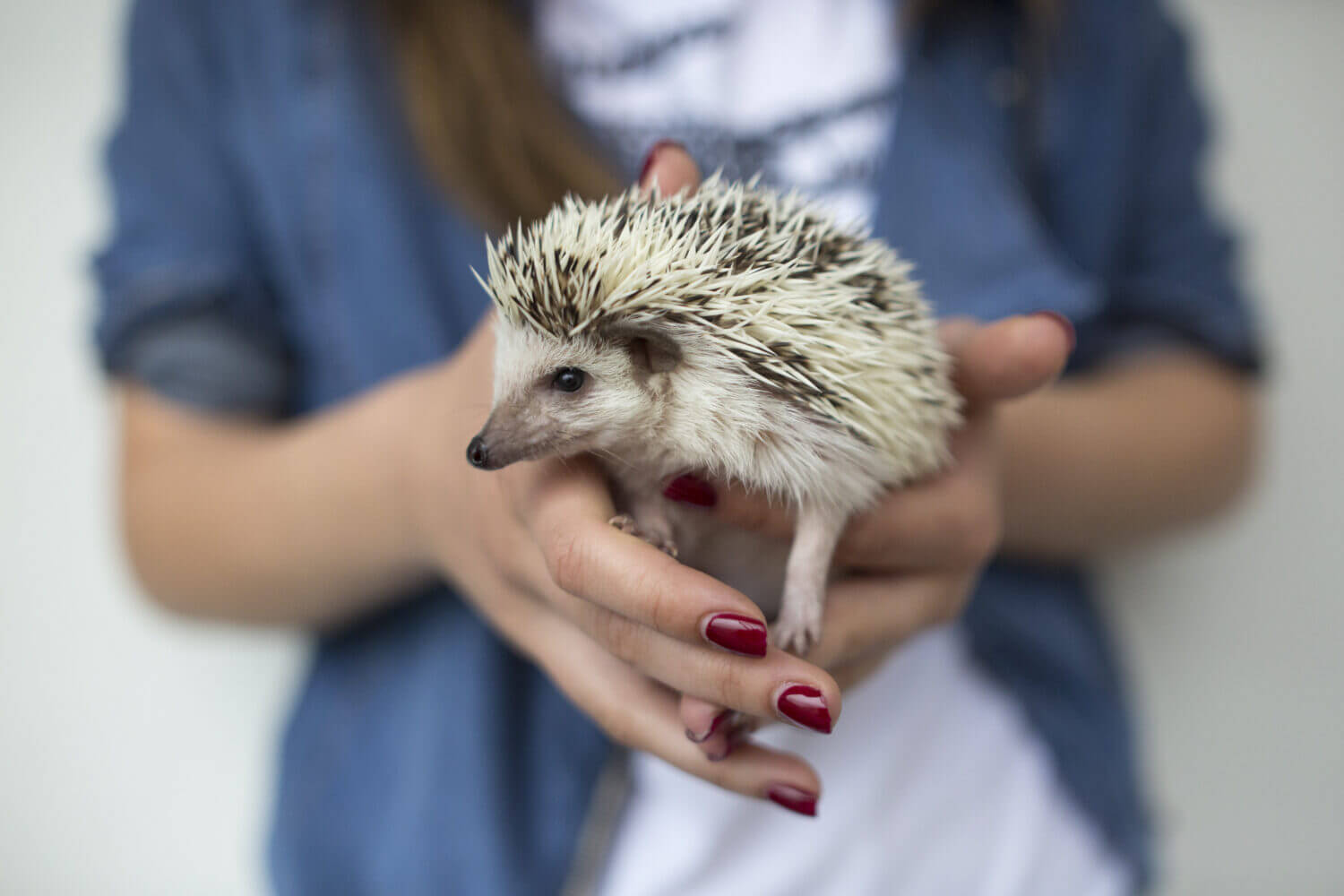 Along with household goods and accessories like phone covers, water bottles, and even beach towels, this tiny guy has also impacted a whole website's clothing products for men, women, and children.
Esther The Wonder Pig
Who would have imagined a pig making the list? No one did, of course, but after looking at her website and Instagram, including this motivational pet on the list was crucial.
Esther entered her owner's life after an old friend contacted him since she knew he loved animals. She claimed they had a small pig, but it was wreaking havoc in their house. She had twins and other animals, so she needed to find the pig a decent home quickly before everything unraveled.
The man adopted the pig, and a few days later, the animal was his new pet, freely wandering the house. What was planned to be a miniature potbellied pig ended up being a farm hog of commercial size. Since then, Esther has expanded to be a quarter of a ton. Her presence has convinced her owners to change to a vegan diet and to support animal welfare.
With over 140,000 followers, the Esther the Wonder Pig Facebook page offers vegan recipes and movies. Esther is undoubtedly one of the most well-known pets on the internet, as seen by her more than 294,000 followers on Instagram.
Prissy and Pop
These pigs rose to fame on Instagram very rapidly. First-grade pigs Prissy and Pop dwell on a farm with many other adorable animals. Since Melissa Nicholson, the owner, also teaches elementary school, she occasionally takes Prissy and Pop to the class.
Two children's books, Prissy and Pop Deck the Halls and Prissy & Pop: Big Day Out, feature adorable piglet siblings. They have 175k fans on Facebook and 704k followers on Instagram.
Lilo, the Husky
The tale of Lilo the Husky and the rescued cat Rosie demonstrates the unwavering nature of a mother's love. When Rosie was just two weeks old, she was saved. And Lilo helped Rosie stay alive by taking care of her. Rosie began screaming for food as Lilo pulled her into the warm fur while she could not eat or drink anything.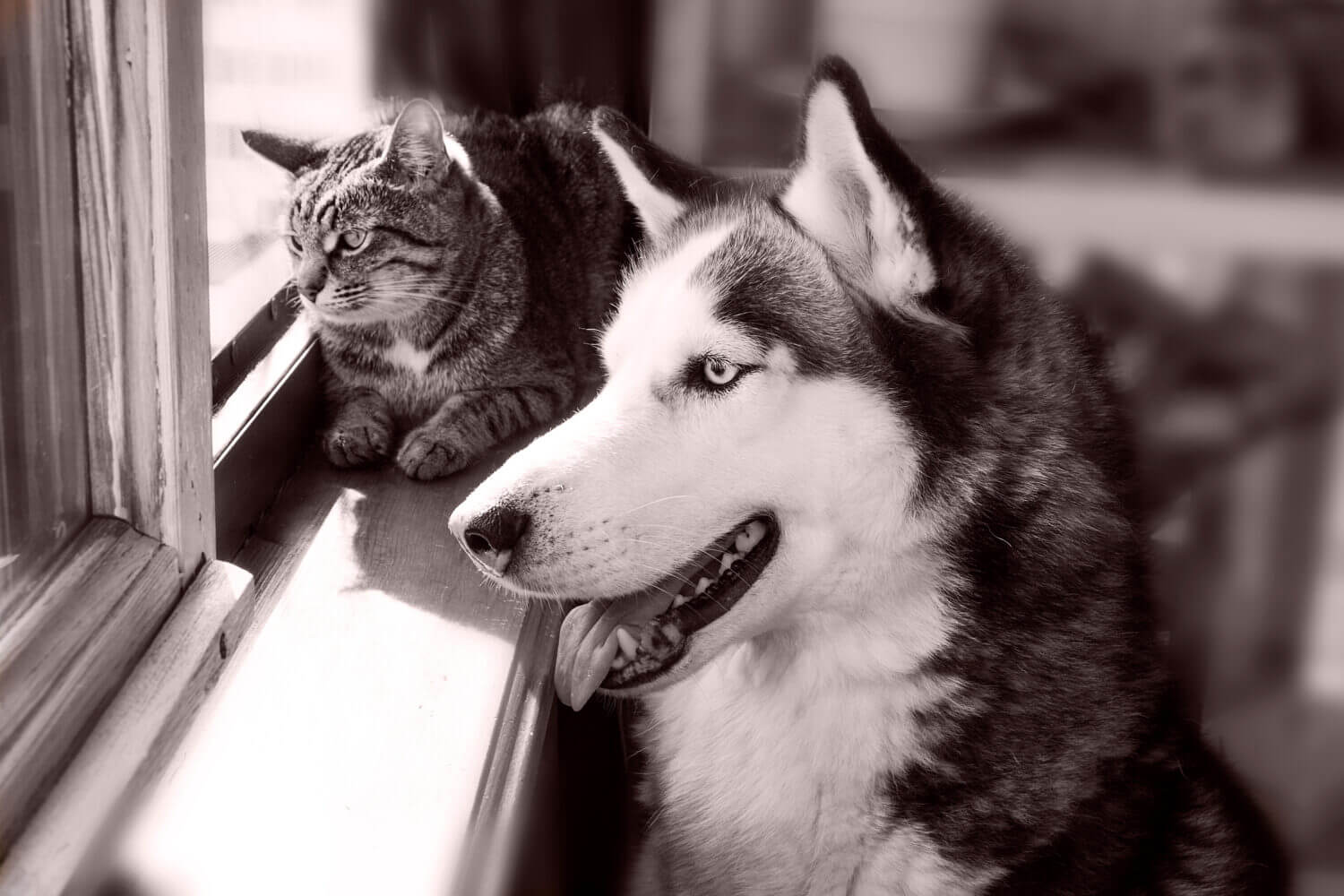 Lilo and Rosie's close relationship has demonstrated how love can transcend racial and biological boundaries. Rosie is now in California with her husky family, where she lives a happy and healthy life. Lilo and Rosie's owner frequently updates her blog about the nearby NGO Mini Cat Town Kitten Rescue.
Pudge
The exotic shorthair cat Pudge, age 9, lives in Minneapolis. She began posting on Instagram in 2011 and currently has 671k followers. Pudge and her owner Kadyattended the inaugural Internet Cat Video Film Festival 2012. Kady made various Pudge-It-Yourself (DIY) handmade videos on YouTube and got a lot of positive feedback because she is a graphic designer.
Minapple (ShibainuMarotan)
8-year-old Shiba Inu Minapple (ShibainuMarotan) Marotan has 602k Instagram followers and resides in Japan. Marotan's photo book was a best-seller in Japan in 2016. She is now a LINE stamp that users can download and use from the shop.
Albert Baby Cat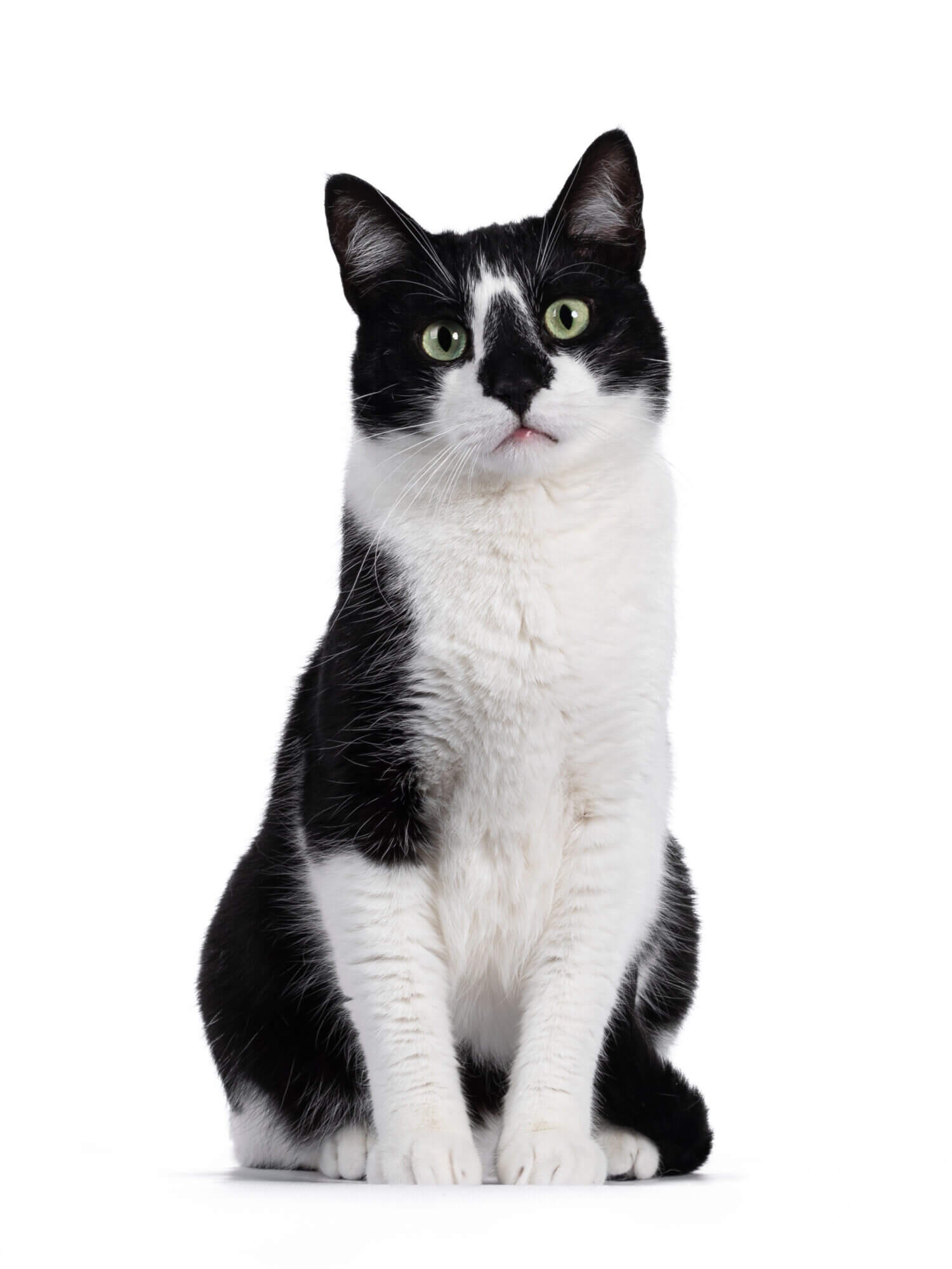 With his distinctive "skull" nose, Albert is easy to spot. And Animal Planet has featured him due to his distinct charming appearance. Goyanggy is his new Munchkin friend, who he just acquired. Many pet product companies, including PrettyLitter and SurePetCare, have hired Albert. Albert worked with well-known companies like Tide and Dyson to promote their goods to Munchkin cat enthusiasts.
Loki the Cat
Loki, a cat who had lived in a shelter, gained fame for having a "vampire" appearance. Initially hesitant, Loki has since developed a strong bond with owner Kaet. Kaet posted images of Loki's teeth to persuade more people to adopt rescue animals.
Chloe Mae
Two YouTube stars, Alisha Marie and Ashley Nichole, adopted her in 2014. 3.8 million people have watched a video of Chloe's morning ritual that Alisha posted in 2015, 205% more views than the channel average. Despite having 45 posts on Instagram, Chloe already has 450k followers who like her content.
Kitty et Lola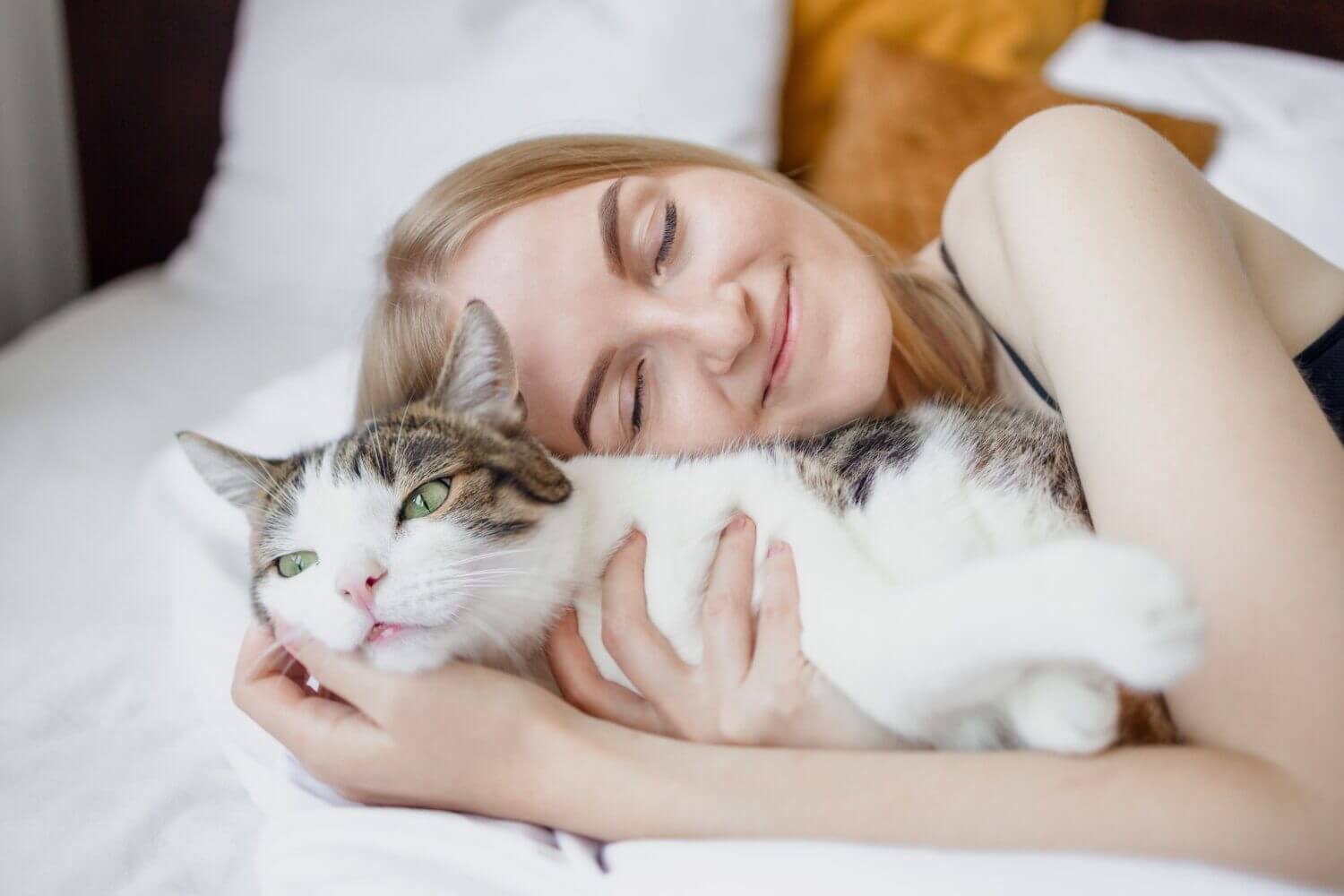 Nathalie Odzierejko, a French YouTube personality, and actress, raised the dogs Kitty and Lola. By the end of 2019, Kitty and Lola's Instagram account had 418k followers, and Nathalie's YouTube channel Natoo had 4.94 million subscribers. They have produced sponsored material for Hello Kitty and Edgard & Cooper, a pet food manufacturer.
Sir Charles Barkley
Sir Charles Barkley is a lovely French Bulldog from Seattle, Washington, not to be confused with the NBA player of the same name. His parents created his Instagram account to share pictures of their pet with friends and family, but it quickly gathered many more followers than they had planned.
Sir Charles has over 481,000 followers, making him a famous individual in his own right. His Instagram is just too cute! He has a clothing brand for people who are also big followers.
Hamilton Pug
This stylish pug was taken to New York City from an Ohio shelter to live like royalty. On Instagram, he has over 843,000 fans. He usually wears sharp clothes, which contributes to his bright appearance.
Hamlet, the pig
Hamlet spends a highly colorful existence in Nashville with his adoring human parents. Hamlet's Instagram page is a must-follow for anyone in search of some inspiration, with everything from pirates to ninja turtles. Just try not to envy his vast array of wigs and hats.
Melanie, who received Hamlet as therapy, is behind the entertaining feed. Melanie experienced depression after her breakthrough seizures, and Hamlet gave her the love and company she desperately needed.
Toast the Dog
After being saved from a puppy mill in 2011, this Cavalier King Charles Spaniel has served as a spokesperson against the illicit trade. Her new owners claim that her teeth were decaying and had to be extracted. This originated from her perpetually drooping tongue, which has become her trademark.
Over 371,000 people follow Toast on Instagram. Her current life is far from the dreadful one she led as a puppy mill breeder. Following her page, you'll quickly realize why adopting is far superior to purchasing.
The Bottom Line
These adorable creatures continue to offer joy and pleasure to their fans, even though their celebrity is a major advantage to both the owners and the corporations who partner with them. We're excited to see what additional Instagram-famous pets appear in the upcoming years and how businesses will continue collaborating with them.