Vacation time! Your choice of getaway is as unique as you are. For cruise enthusiasts, there's nothing quite like sailing on a floating city. Cruising includes extravagant buffets, live concerts, various drinks, and island stops. These vacations can be magical experiences, but do you know all the insider secrets? In this article, we'll reveal top tips and tricks from cruise ship insiders to help you maximize your time at sea. Get ready to embark on an adventure with these hidden gems!
No Reservations? No Problem!
Most cruise lines, including popular ones such as Carnival Cruise Line, Royal Caribbean, Norwegian Cruise Line, and Princess Cruises, typically offer a mix of shows and entertainment options that may or may not require reservations. The reservation requirement often depends on the venue's size, the show's popularity, and the overall demand for entertainment options.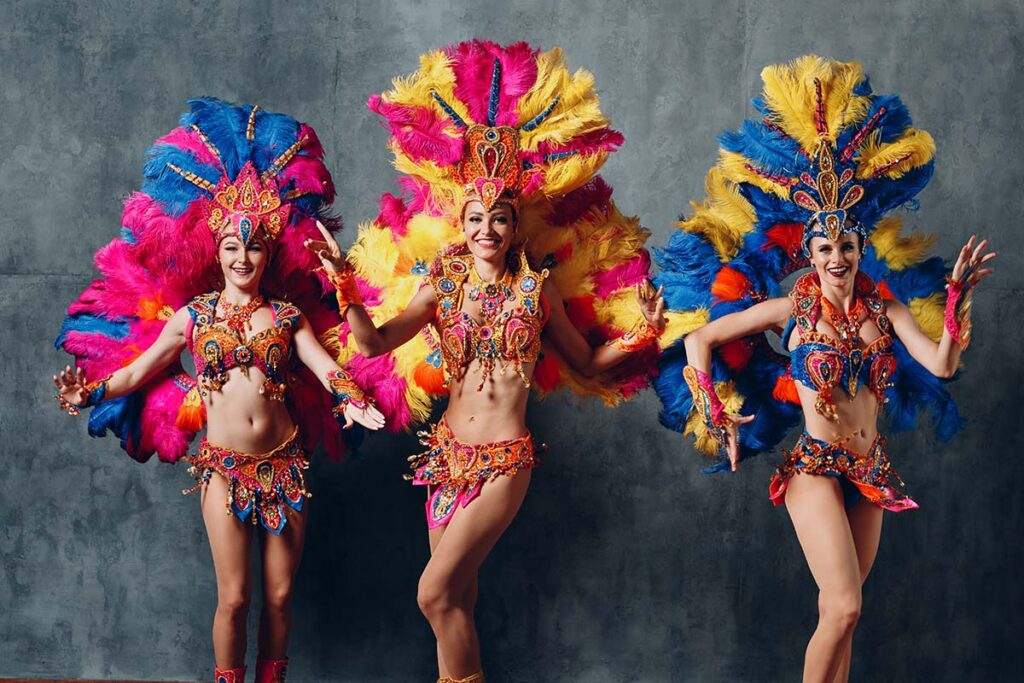 What do you do if you forget to book a reservation in advance? First, don't worry! Many guests fail to show up for reserved events, leaving open spots for others. Try your luck by arriving at showtime to snag any available seats.
Take Advantage of Free Room Service
Many cruise lines offer complimentary room service, allowing you to enjoy meals and snacks in the comfort of your cabin. For instance, the Holland America Line offers free room service 24/7, with a wide selection of items available throughout the day.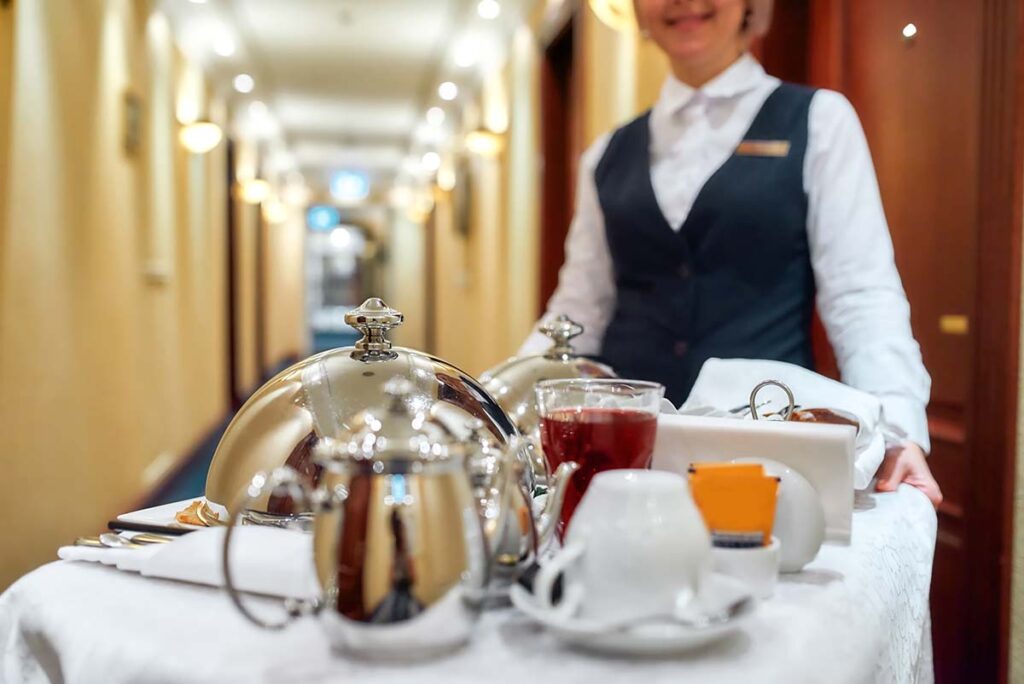 Other cruise lines, such as Carnival Cruise Line, Royal Caribbean, Norwegian Cruise Line, and Princess Cruises, offer complimentary room service for most items on the menu. However, a few items may incur an additional charge, particularly during late-night hours or specific hours. That said, indulge in breakfast in bed or a late-night snack without any extra cost when possible!
Bring a Reusable Water Bottle
Staying hydrated is crucial for maintaining good health, especially when exposed to sun and heat. Increased temperatures, exposure to the sun, and physical activity can lead to dehydration.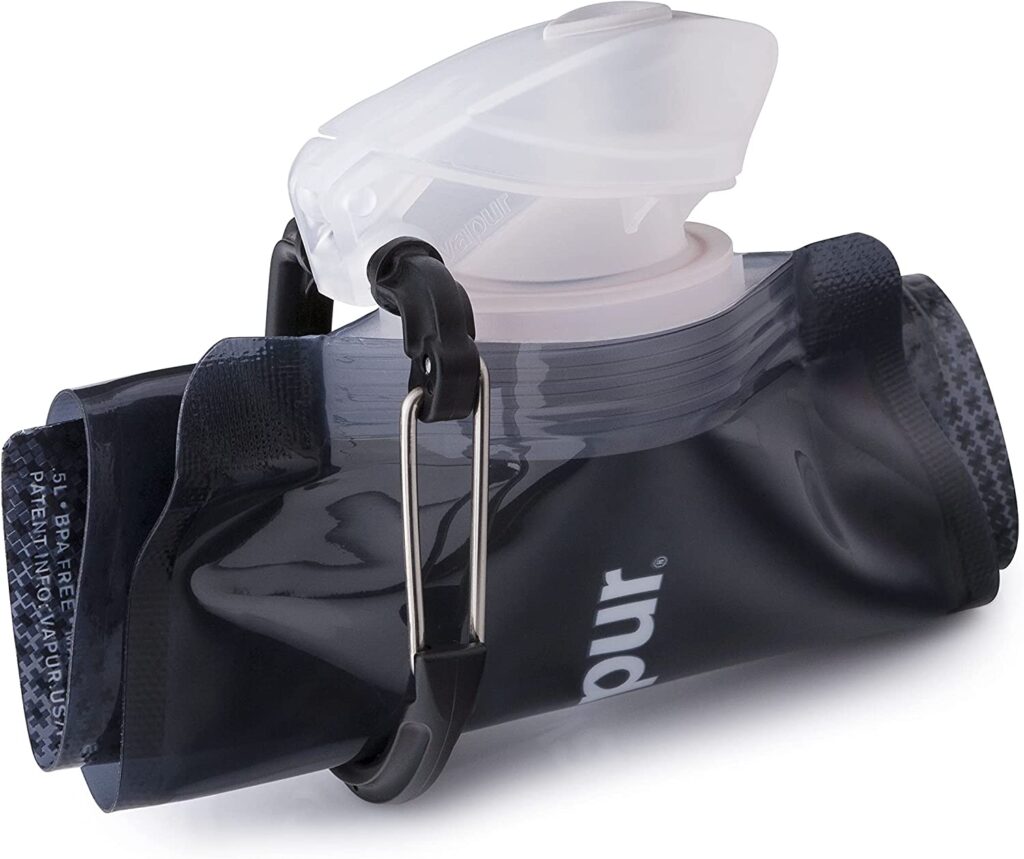 If you don't already have a reusable water bottle, consider the Vapur Solid Flexible Water Bottle. The water bottle is perfect for travel as it's foldable, portable, reusable, durable, freezable, and dishwasher safe. Plus, it's BPA-free and available via Amazon for less than $10.
Enjoy the Sail Away Party
Cruise ship Sail Away Parties are a time-honored tradition, marking the beginning of an exciting and memorable vacation at sea. As the ship leaves port and embarks on its journey, passengers gather on the deck to partake in festivities that often include live music, dancing, and themed entertainment. These vibrant celebrations create a lively atmosphere where guests can make new friends.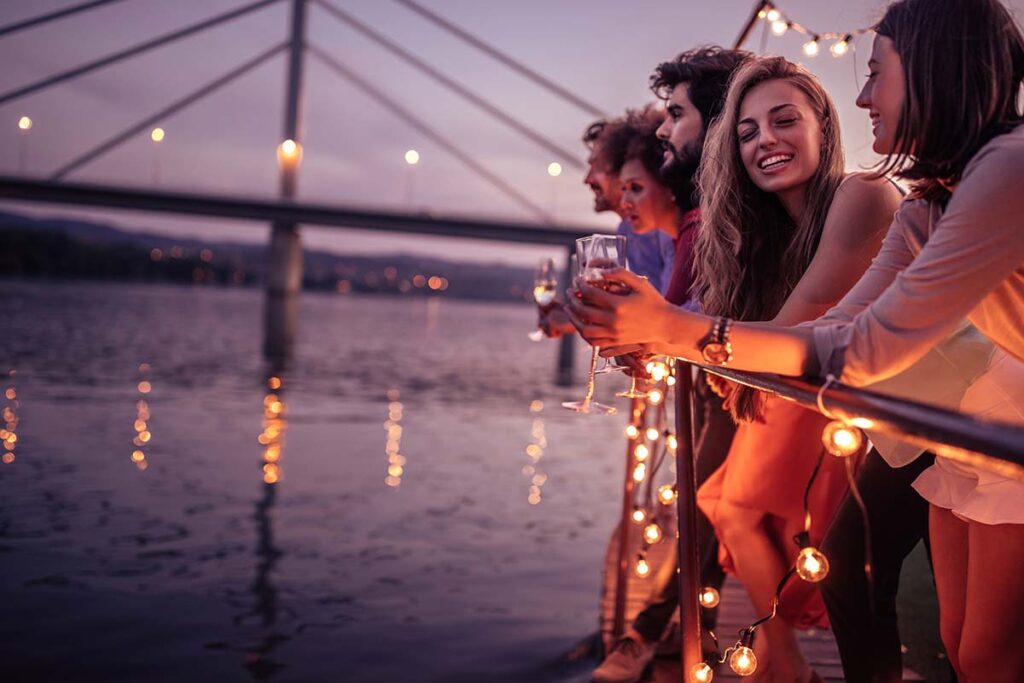 The Sail Away Party also offers a perfect opportunity for passengers to familiarize themselves with the ship's entertainment and activity offerings. As the sun sets and the coastline fades into the distance, the energy of the Sail Away Party serves as a warm welcome, setting the stage for unforgettable experiences. Don't miss out!
Use Airplane Mode to Avoid Roaming Charges
To avoid the potential financial pitfalls of massive roaming charges during your cruise, switching your phone to airplane mode. You should do this as soon as you board. Many passengers have found themselves facing exorbitant fees after unintentionally accruing data and roaming charges while at sea. These horror stories of unexpected bills reaching thousands of dollars are a cautionary reminder of the importance of staying vigilant with your mobile usage.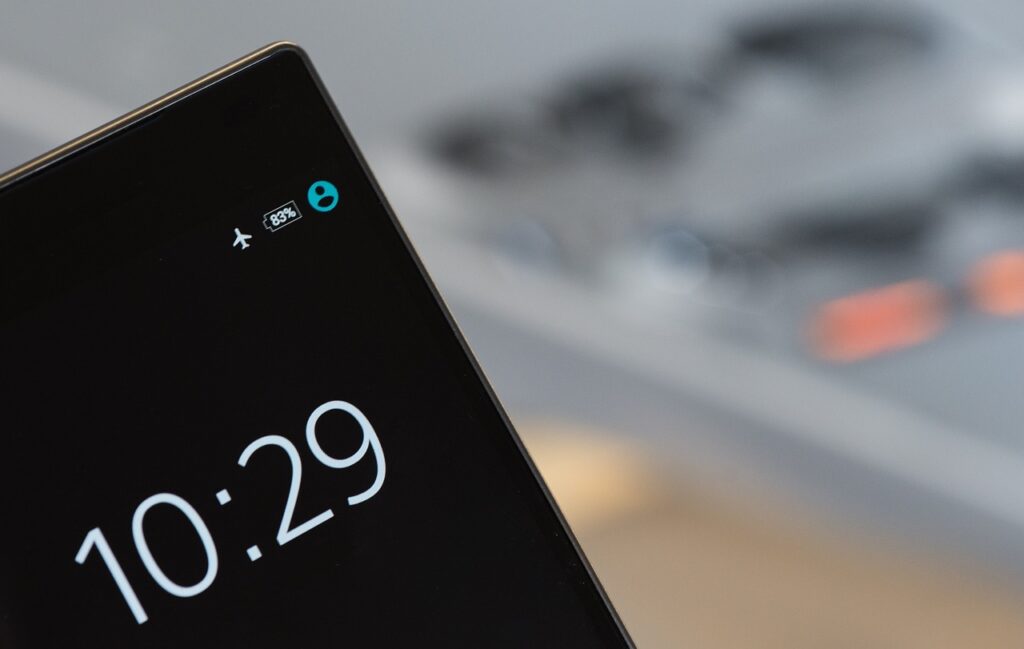 Instead of relying on your regular mobile network, consider purchasing a Wi-Fi package the cruise line offers. With onboard Wi-Fi, you can stay connected and make calls using communication apps like WhatsApp, Skype, or FaceTime. This cost-effective solution helps you avoid unexpected expenses and ensures you remain connected with your friends and family. Furthermore, when exploring ports of call, use local Wi-Fi hotspots or consider acquiring a local SIM card for affordable connectivity. Taking these precautions allows you to enjoy your cruise experience without worrying about excessive phone bills awaiting your return home.
Maximize Cabin Space with Magnets
Ship cabin walls are made of metal, so savvy guests bring magnets to create extra storage space. Use magnetic clips to hang your ship card, restaurant menus, or even leave notes for your travel companions.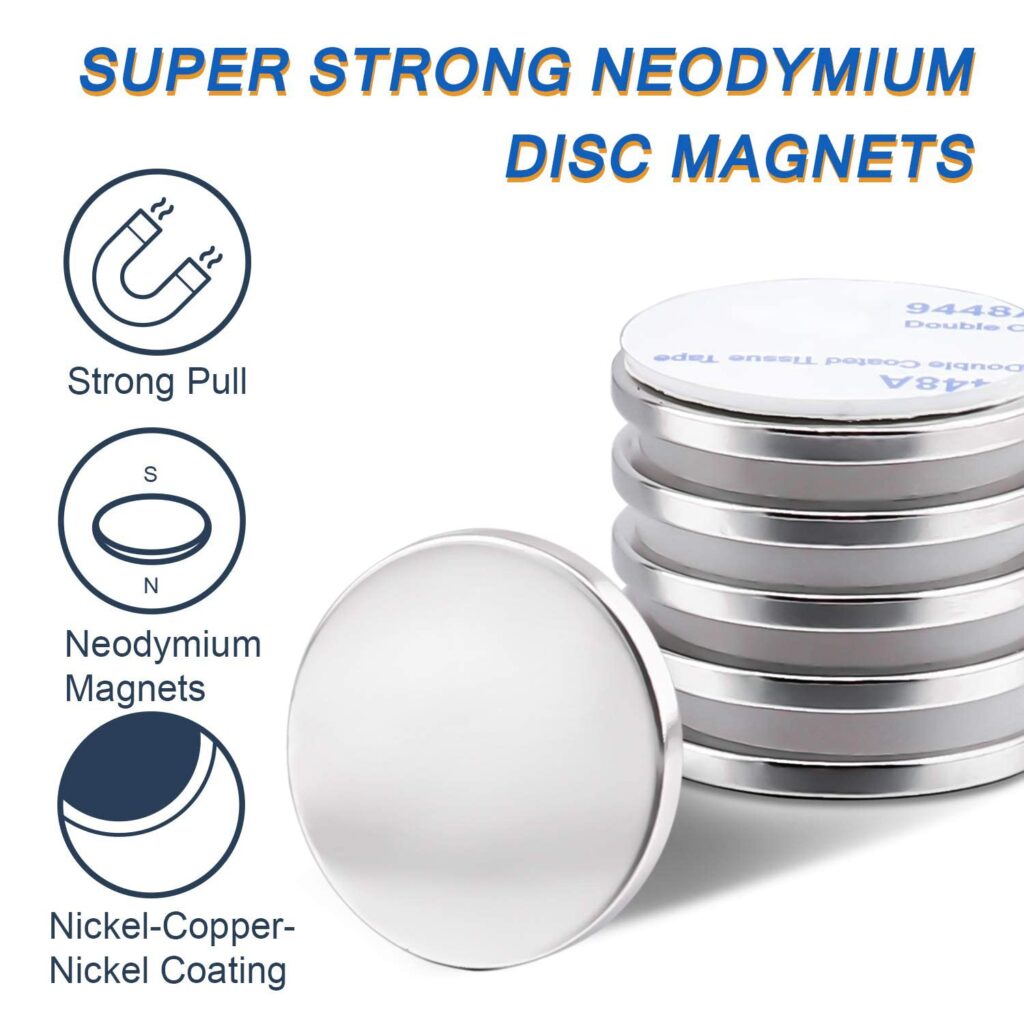 The powerful but inexpensive magnets we like are from LOVIMAG. These neodymium disc magnets hold 18 pounds per magnet. A 6-pack can be purchased via Amazon for less than $10.
Take Advantage of Complimentary Childcare
Many cruise lines provide complimentary childcare services or youth programs to entertain and engage young passengers, including kids' camps, babysitting, and age-appropriate classes.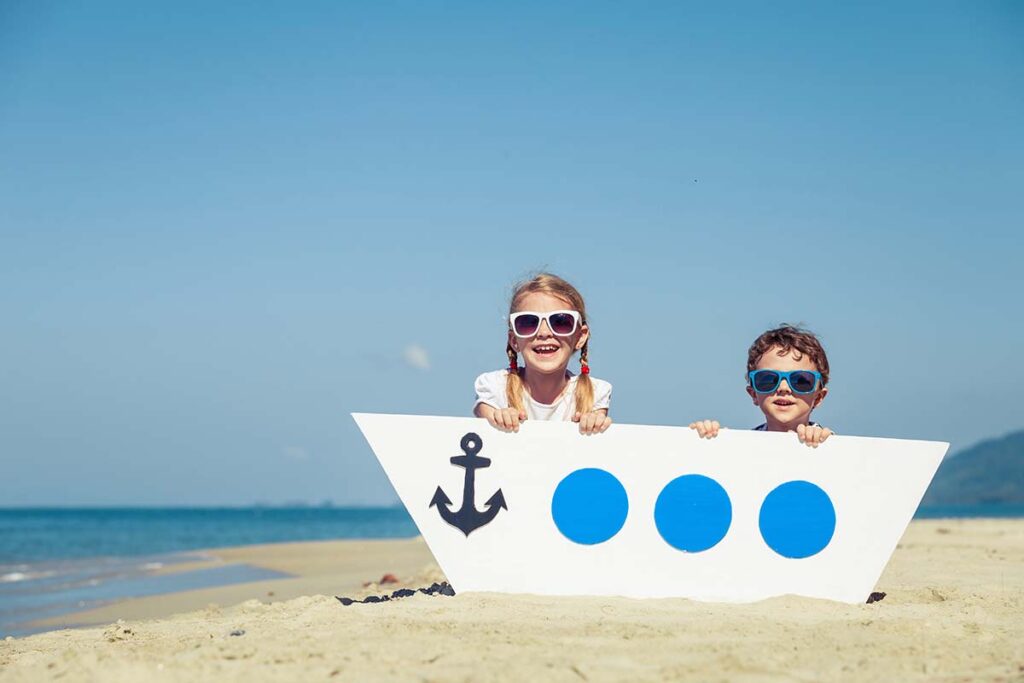 For example, here are some popular cruise lines that offer such services:
Royal Caribbean: The cruise line's Adventure Ocean program is designed for kids aged 3 to 17. The program offers age-appropriate activities and entertainment. It is generally available during the day, with some evening hours, at no additional charge.
Carnival Cruise Line: Carnival's Camp Ocean provides complimentary childcare for children aged 2 to 11. The program is divided into age-appropriate groups and offers a variety of activities and entertainment options.
Norwegian Cruise Line (NCL): NCL's Splash Academy and Entourage programs cater to children aged 3 to 17. They offer complimentary supervised activities, games, and events during the day and evening hours.
Disney Cruise Line: Disney's Oceaneer Club and Oceaneer Lab are designed for children aged 3 to 12. The programs offer a range of Disney-themed activities and entertainment. The cruise line also provides a nursery for infants and toddlers, but this service comes with an additional fee.
Princess Cruises: Princess' Youth Centers and Teen Lounges offer complimentary childcare services for kids aged 3 to 17. The programs include age-appropriate activities, games, and events
Make sure to inquire about these services when booking your cruise, so you can enjoy some adult time while your children are safely entertained.
Be Amazed by Cruise Ship Food Stats
Feeding thousands of passengers daily on a cruise ship is a complex and demanding task that requires meticulous logistical planning and coordination. A week-long cruise typically serves an immense quantity of food and beverages to satisfy the diverse palates of its guests. For instance, passengers can consume over 2,500 bottles of wine, 76000 pounds of chicken breast, and 50,000 eggs during their voyage. These staggering numbers highlight the scale and efficiency of cruise ship catering operations.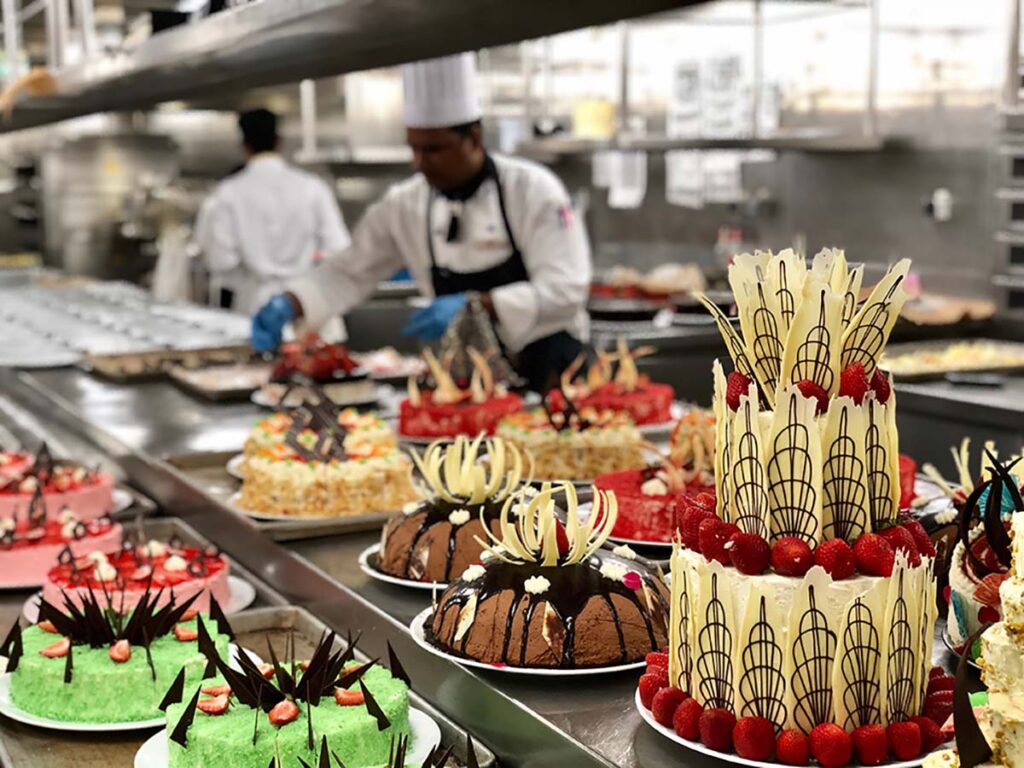 Behind the scenes, cruise ship kitchens operate around the clock. They employ hundreds of skilled chefs, cooks, and support staff who work tirelessly to prepare and serve various high-quality meals for passengers. Cruise lines often collaborate with suppliers worldwide to source fresh ingredients. This ensures their menus cater to a wide range of tastes and dietary preferences. Menus are planned months in advance. Considerations include, the ship's itinerary, local cuisine, and the availability of fresh produce at different ports of call.
The staggering quantities are astonishing—just picture the size of that refrigerator!
Decoding the Secret Language of Cruise Ship Crews
Cruise ship employees use secret codes to communicate discreetly around passengers. This ensures smooth operations without disturbing your experience.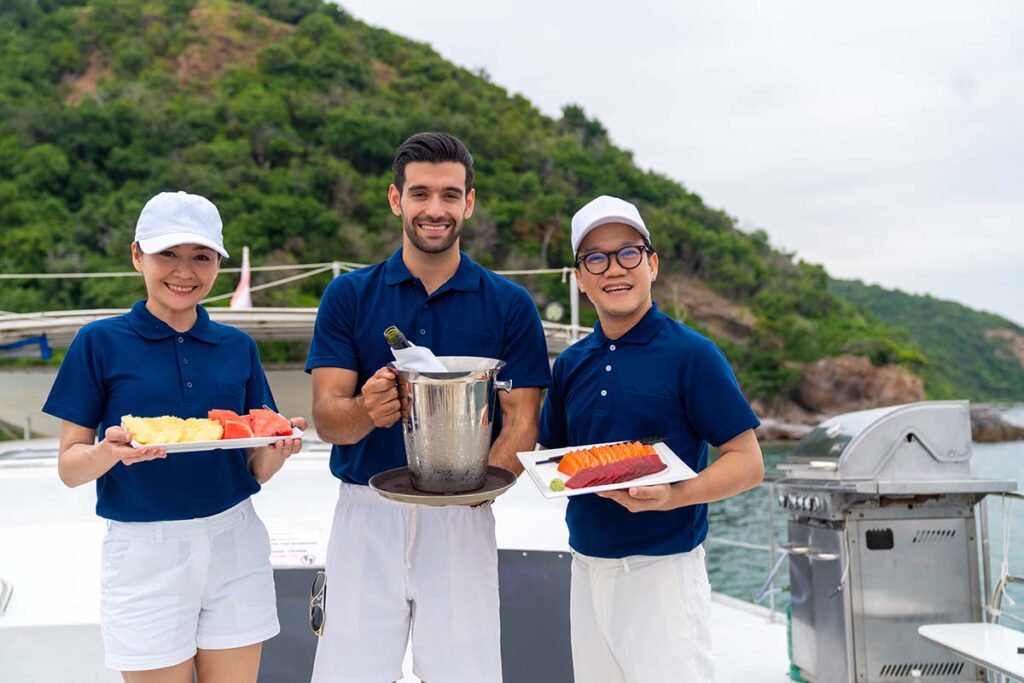 The "secret language" of cruise ship crews refers to the codes, phrases, and terminology used by staff and crew members to communicate discreetly, often over the ship's public address system. These codes allow the crew to share information about incidents, emergencies, or other situations without causing panic or confusion among the passengers. While codes can vary between cruise lines, some common ones include the following:
Code Alpha: Medical emergency on board. This code alerts the medical team to respond to a specific location on the ship.
Code Bravo: Fire or potential fire on board. The crew uses this code to alert the relevant team members to assess and manage the situation without alarming passengers.
30-30 or PVI (Public Venue Inspection): A code used to alert crew members to perform a thorough cleanliness and safety inspection of public areas.
Code Oscar: Man overboard. This code signals to the crew that a passenger or crew member has fallen overboard and prompts immediate response and rescue procedures.
Code Papa: Pollution or environmental issue. This code is used when there is a pollution-related situation, such as an oil spill, that requires attention from the crew.
Code Sierra: Security threat or disturbance. This code alerts the security team to handle situations like unruly passengers or potential threats to the safety of the passengers or crew.
Mr. Skylight: This phrase may be used to refer to a deceased person onboard. It allows the crew to communicate about the situation discreetly without alarming passengers.
To sum up, while this undercover lingo may surprise you, it's all in the interest of maintaining a seamless cruise experience.
Keep the Ship's Contact Information Handy
While visiting island destinations during your cruise, it's common to become immersed in the local sights and experiences. This can sometimes lead to losing track of time or getting lost. To ensure your safety and timely return to the ship, it's crucial to always carry the ship's contact information with you. Typically, this information can be found in the daily newsletter provided in your cabin or obtained from the guest services desk.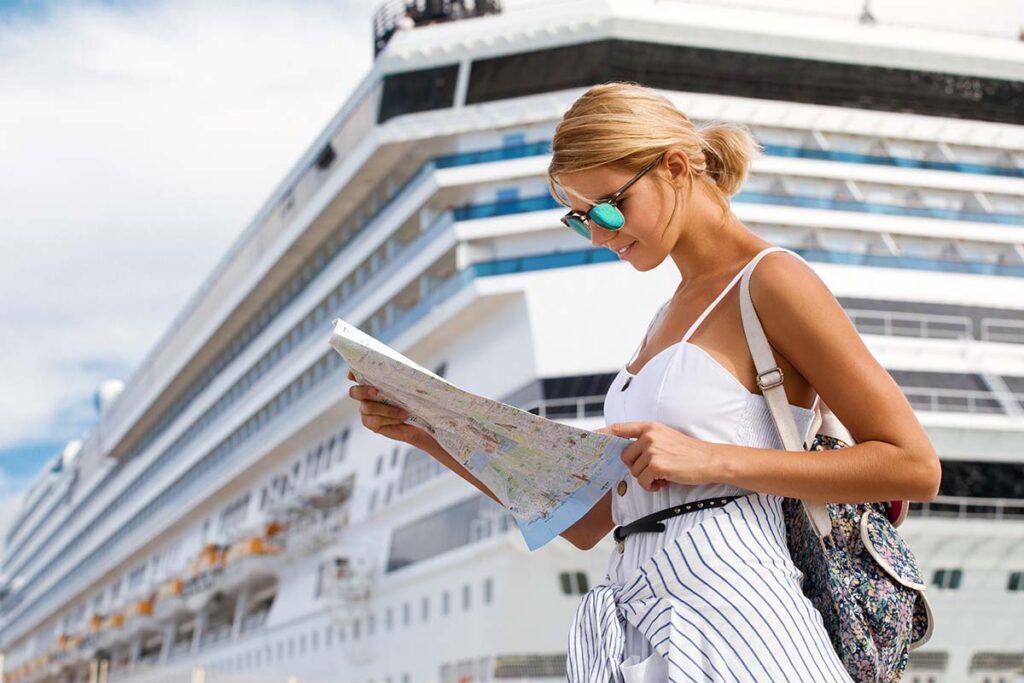 Consider taking a few more precautionary measures to stay safe and on schedule during stops.
Set an alarm or reminder on your phone or watch to notify you when it's time to start heading back to the ship. Be sure to leave ample time for unforeseen delays or travel back to the port.
Familiarize yourself with the local transportation options and schedules. In addition, use a map application on your phone to navigate your way around the island.
Travel with a buddy or in a group. Exploring with others can provide a sense of security and help ensure everyone stays on track.
Keep a copy of the ship's departure time and the "all aboard" time with you. Departure times can sometimes differ, and ensure you are back on board before the specified "all aboard" time.
If you have any concerns about getting lost or being delayed, consider joining an organized shore excursion. These guided tours typically provide transportation to and from the ship, ensuring that you return on time.
Learn a few basic phrases in the local language, such as "Where is the port?" or "How do I get to the cruise terminal?" This knowledge can be invaluable if you need assistance from locals.
Carry a fully charged phone with a local or international roaming plan to make emergency calls. Alternatively, you can use messaging apps when connected to Wi-Fi.
In conclusion, following the above items will lessen the likelihood of getting stuck.
Preparedness for Outbreaks
Cruise ships have comprehensive outbreak response plans to manage and contain contagious illnesses like COVID-19. These plans involve vigilant monitoring of passenger health and implementing strict protocols to mitigate the risk of widespread infection when the number of cases surpasses a predetermined threshold.
Crew members are trained to identify and track passengers who exhibit symptoms of contagious illnesses. Additionally, cruise lines are prepared to take appropriate measures to minimize the spread of disease or illness. This may involve isolating affected individuals, providing medical care, and conducting contact tracing to identify others who may have been exposed.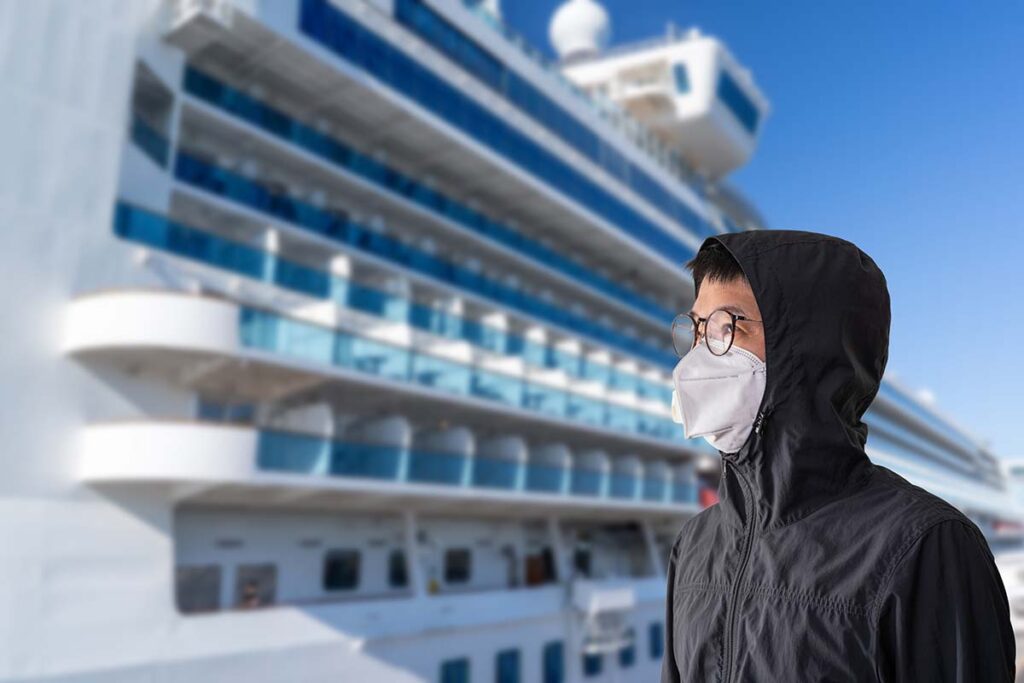 When the number of cases reaches a specific threshold, the ship's medical team and crew will initiate rigorous protocols to contain the outbreak. These measures can include enhanced sanitation procedures, increased frequency of cleaning and disinfecting public areas. They may also temporary close certain facilities or activities to limit the potential for transmission.
In addition to onboard measures, cruise lines may collaborate with local and international health authorities to ensure compliance with guidelines and regulations and to facilitate the timely reporting of cases. Communication with passengers is also a critical aspect of outbreak management. In summary, the cruise line will provide regular updates to keep guests informed.
Opt for Fine Dining on the First Day
A common trend among cruise passengers is to wait until later in their voyage to experience the specialty restaurants on board. To avoid the crowds, consider trying these establishments on the first day of your cruise. Some cruise lines actively encourage this early dining strategy by offering discounts or special promotions. As a result, guests who choose to dine at their specialty restaurants on embarkation day save money.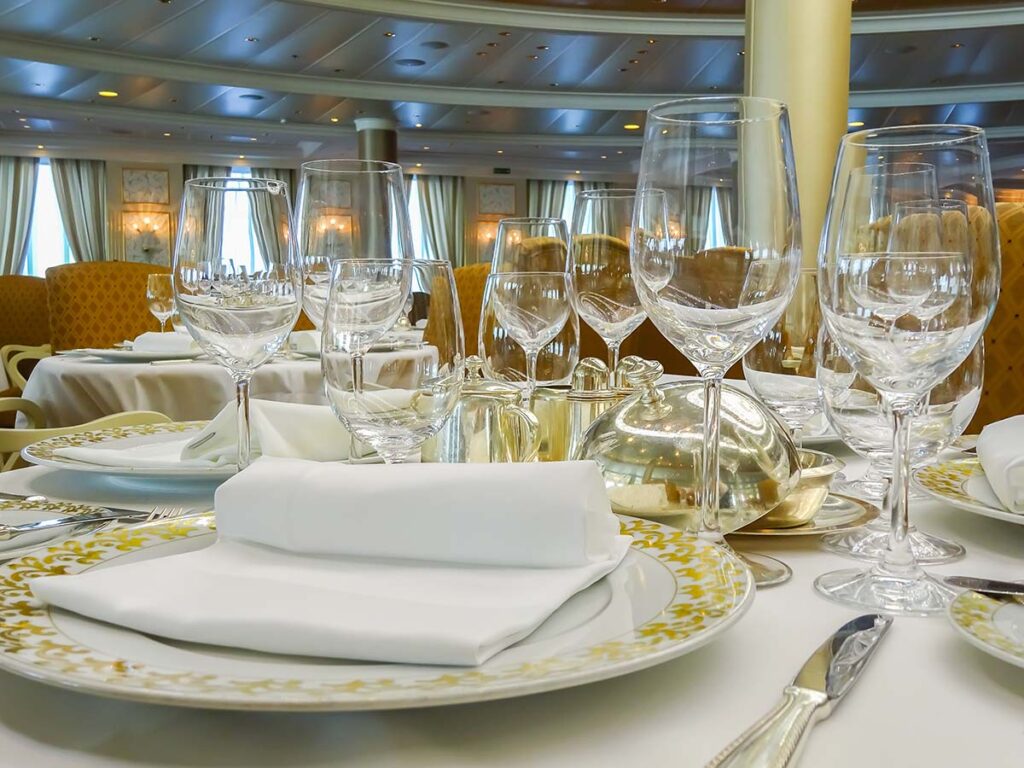 If you choose the first day, you can easily secure a reservation, possibly at your preferred seating time. Additionally, this early visit lets you acquaint yourself with the various dining options available on the ship. Furthermore, specialty restaurants often feature unique dishes and regional cuisine. You can elevate your cruise dining experience and create lasting memories by taking advantage.
Score Last-Minute Deals
If you have a flexible schedule, you can potentially find amazing last-minute cruise deals. Cruise lines often offer discounts and upgrades to fill in gaps left by cancellations. Inquire about the cancellation policy and be ready to book when the opportunity arises.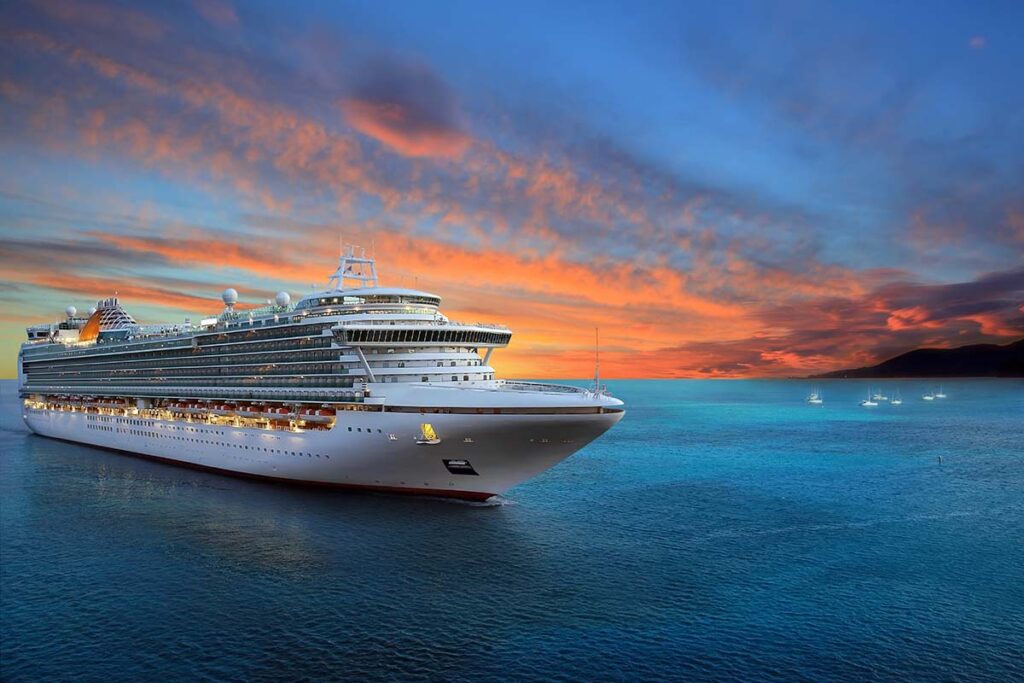 There are several popular websites where you can find last-minute cruise deals.
These sites often offer discounted fares on upcoming sailings! Taking advantage can help you save money while still enjoying a fantastic cruise vacation. They are as follows:
Cruise Critic: Cruise Critic is a comprehensive cruise review and information website that also features a dedicated section for finding last-minute cruise deals.
Vacations To Go: Vacations To Go is a well-known discount cruise agency that offers a 90-day ticker feature, which showcases last-minute cruise deals on sailings departing within the next three months.
Expedia: Expedia, a popular travel booking site, offers a variety of cruise deals, including last-minute options, from major cruise lines.
Priceline: Priceline is another well-known travel booking website that provides a dedicated section for finding last-minute cruise deals.
CruiseDirect: CruiseDirect is a cruise booking website that features a range of last-minute deals from various cruise lines.
Travelzoo: Travelzoo offers a selection of last-minute cruise deals in their Top 20 Deals section, where you can find discounted cruises from different cruise lines.
One more thing! Before attempting to score that last-minute deal, be sure to check out my article on the best and worst cruises to travel this year. That great deal shouldn't be a on cruise you should avoid!
Choose Your Cabin Wisely
Not all cabins are created equal. When selecting a cabin on a cruise ship, it's important to remember that not all staterooms offer the same level of comfort and tranquility. Avoid cabins in potentially noisy areas to guarantee a serene and restful stay during your voyage. These may include staterooms near elevators, directly below the pool deck, or close to entertainment venues such as casinos or nightclubs.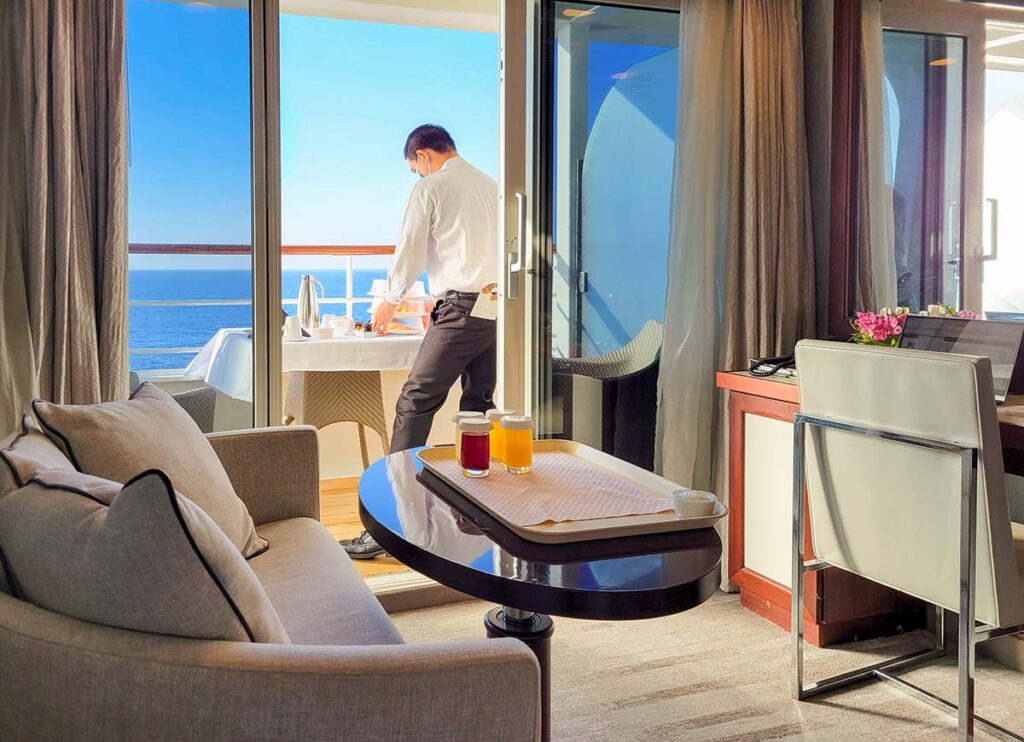 Elevator areas often experience higher foot traffic and can generate noise from people chatting or waiting for the lift. Staterooms below the pool deck may be subject to noise from deck activities, moving furniture, or even late-night cleaning operations. Cabins located near casinos, nightclubs, or other entertainment venues may be exposed to the sounds of music, lively conversations, or gaming machines.
Enjoy Free Ice Cream
There's no need to spend extra on branded ice cream when you can often enjoy complimentary soft-serve offerings. Unbranded ice cream is typically available free of charge on many cruise ships, allowing you to satisfy your sweet tooth without breaking the bank. You can usually indulge in classic flavors like chocolate and vanilla without additional costs.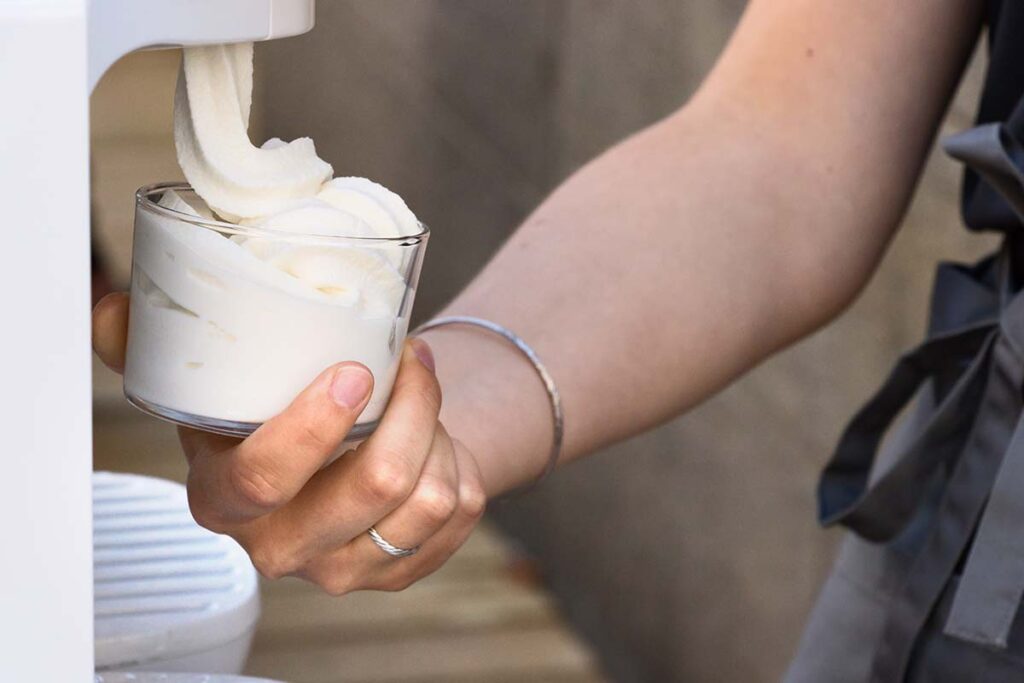 These complimentary soft-serve stations are often conveniently located around the ship, especially near pool areas or buffet-style dining venues. They provide a refreshing treat for passengers looking to cool down after a day in the sun or enjoy a tasty dessert after a meal.
Catch a Movie Under the Stars
Many cruise lines offer outdoor movie screenings on the pool deck or in other open-air venues, adding an enjoyable and relaxing entertainment option for passengers.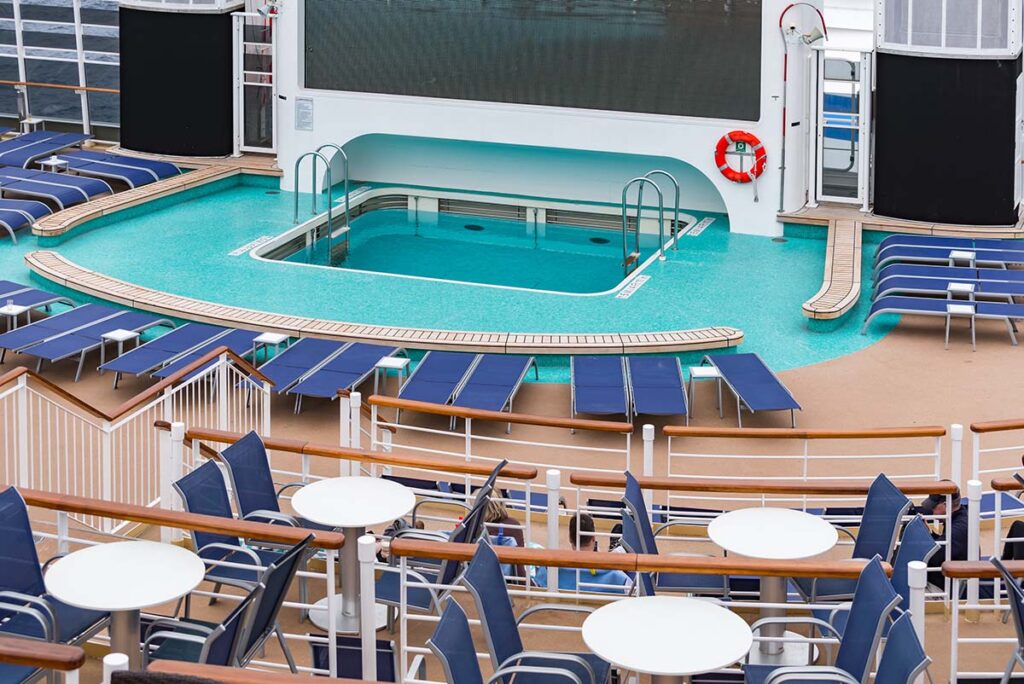 Some of the cruise lines that offer outdoor movie screenings include:
Carnival Cruise Line: Carnival's "Dive-In Movies" are featured on the pool deck, where guests can watch movies while lounging on deck chairs or even from the pool itself.
Disney Cruise Line: Disney cruises often host "Movies Under the Stars," showcasing Disney classics, new releases, and family favorites on a giant LED screen by the pool.
Princess Cruises: Princess Cruises offers its "Movies Under the Stars" program, where passengers can enjoy movies on a large LED screen on the pool deck, complete with complimentary popcorn, warm blankets, and comfortable seating.
Royal Caribbean International: Royal Caribbean screens movies on the pool deck in their "Dive-In Movies" program, which features a variety of popular films and recent releases.
Celebrity Cruises: Celebrity hosts "A Taste of Film" events on select ships, offering passengers an open-air movie experience paired with a multi-course tasting menu inspired by the film.
Norwegian Cruise Line: Norwegian Cruise Line features outdoor movie screenings on some of their ships as part of their "Movies by the Pool" program, allowing passengers to relax and enjoy a film under the stars.
Be sure to check the specific amenities and entertainment options for the ship you're interested in, as not all ships within a cruise line may offer this feature.
In summary, cruises offer an abundance of opportunities to enhance your vacation experience. From secret insider tips to maximizing onboard amenities, taking advantage of these suggestions will help you make the most of your time at sea. Embrace the unique offerings of your cruise ship, connect with fellow passengers, and explore all the entertainment, dining, and relaxation options available. By following these tips, you'll be well on your way to creating unforgettable memories during your cruise vacation. Bon voyage!