The New York Metropolitan area is home to over 20 million residents and visitors, serving as a global gateway. It boasts three major airports: John F. Kennedy International Airport (JFK) and LaGuardia Airport (LGA) in Queens, and Newark Liberty International Airport (EWR) in neighboring New Jersey. JFK and EWR provide nonstop, long-haul international services to Europe. With the recent rise in travel to Europe, JFK, and EWR have expanded their offerings, with United Airlines adding nearly 25 international routes for the summer. Here, we explore ten of the most accessible European destinations you can reach with direct flights from the New York City.
1. London, England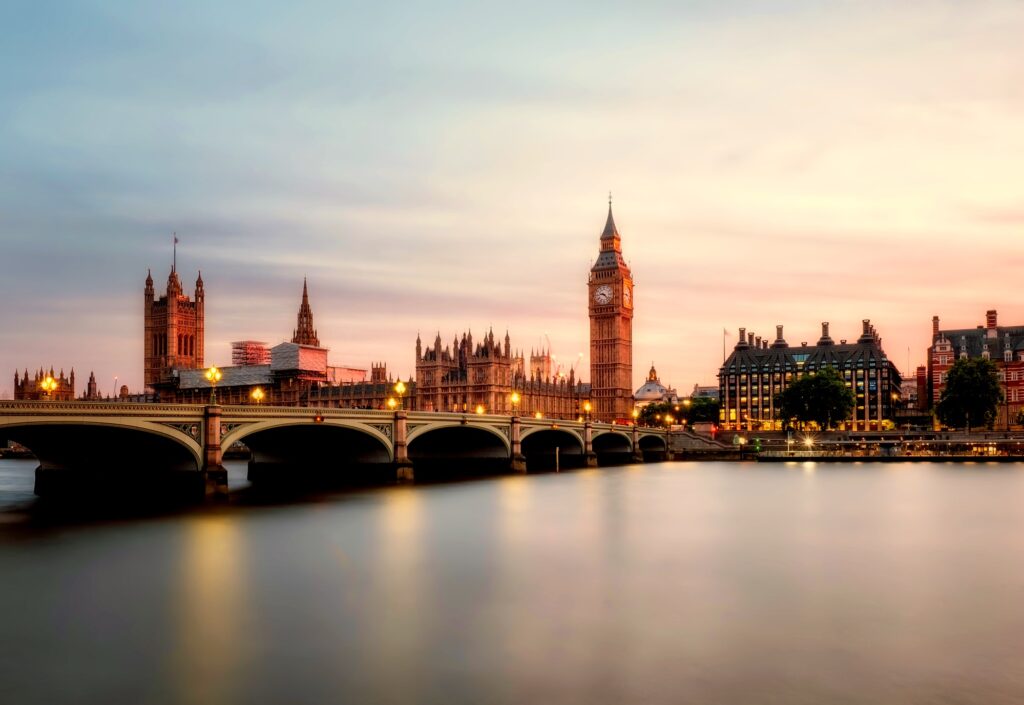 London tops the list for New York City travelers. Due to plentiful nonstop flights and a wide array of airlines, including dominant US carriers like American Airlines, Delta Air Lines, JetBlue, and United Airlines. This is supplemented by international airlines like British Airways, Virgin Atlantic, and Norse Atlantic Airways, which further enrich travelers' choices. With up to 30 nonstop flights daily, the New York to London route caters to high demand from business communities and tourists alike, keen on experiencing London's historic sites and cosmopolitan lifestyle.
2. Paris, France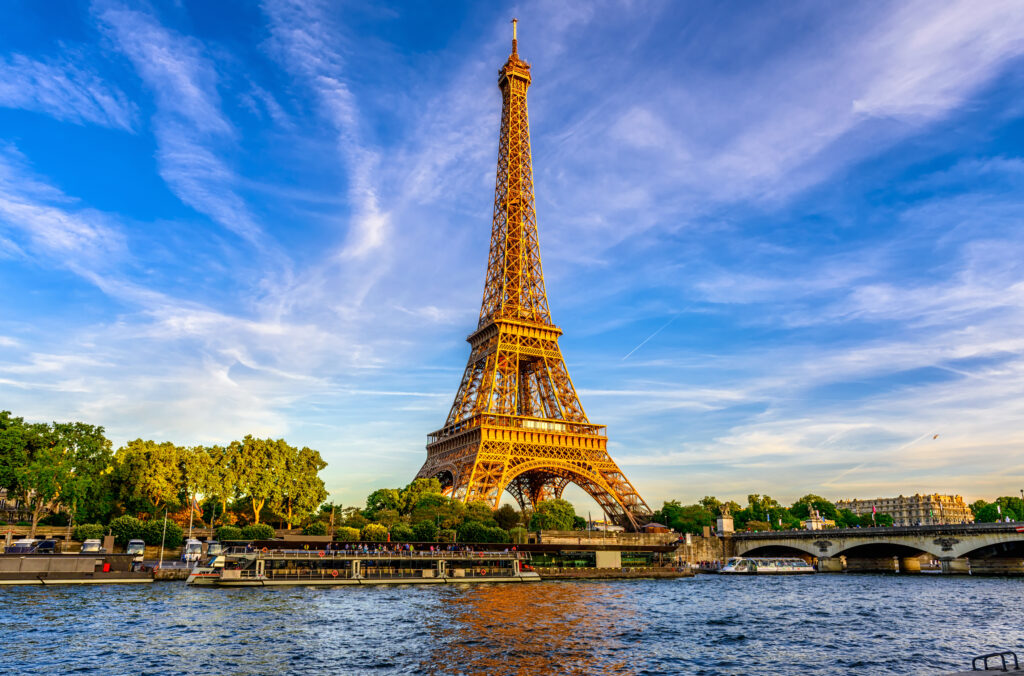 Paris, the City of Light, attracts diverse travelers - from fans of 'Emily in Paris' to 2024 Summer Olympics enthusiasts. This mesmerizing city combines timeless charm and urban allure, offering experiences from historical landmarks to French cuisine and luxury shopping.
During the peak summer, travel from New York to Paris becomes even more convenient. Airlines offer at least 15 nonstop flights, catering to various travel preferences and budgets. These options range from the affordable service provided by French Bee to the luxurious business-class-only experience from La Compagnie. In addition, JetBlue, a popular American low-cost airline, is set to enhance its flight portfolio by launching a daily nonstop service to Paris in June. Therefore, traveling from New York City to Paris has never been easier or more convenient, making it a go-to destination for those seeking a European adventure.
3. Milan, Italy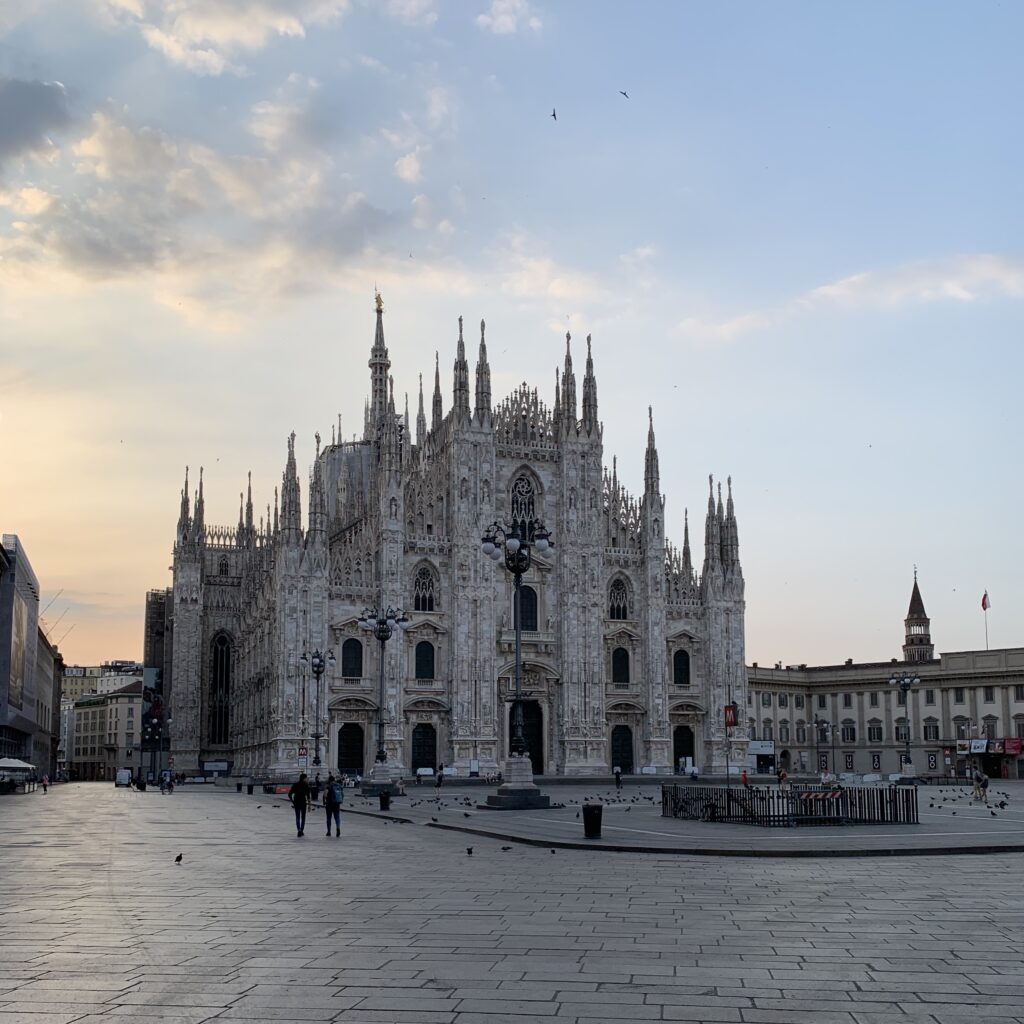 Milan, Italy's fashion hub, ranks third on our list, served by seven airlines offering direct flights from New York City. This city's appeal extends beyond its reputation as a fashion capital. It also boasts a rich historical legacy, world-class museums, vibrant nightlife, and exceptional Italian cuisine.
The New York City-Milan route is popular among business travelers due to Milan's financial prominence. This competition among airlines has spurred premium services to appeal to discerning passengers. A perfect example is the first-class suite Emirates offers on their nonstop flight to Milan. This luxurious service transforms the journey into an experience of unparalleled comfort and indulgence, complete with gourmet dining, top-tier entertainment, and a private, spacious suite.
The diverse airline options suit all travelers, from fashion fans to history buffs, and executives to leisure tourists. With easy access from New York, Milan is an enticing destination for those seeking Italian flair and elegance.
4. Rome, Italy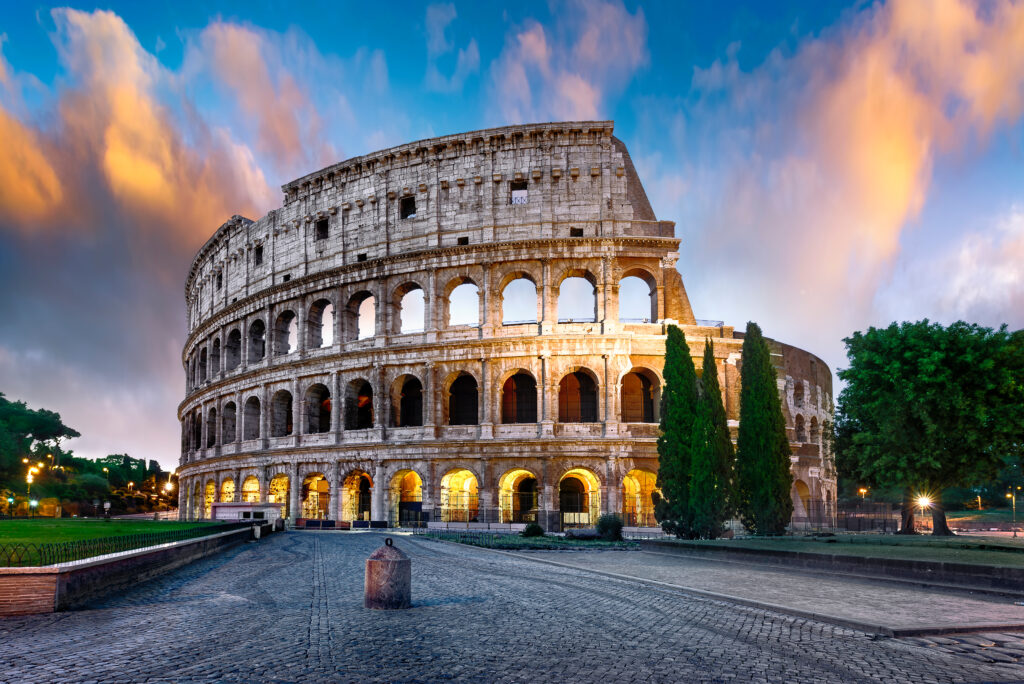 A visit to Rome extends beyond its rich history and culture, offering a taste of the Dolce Vita lifestyle. With new hotels like Six Senses Rome and The Rome Edition opening in 2023, Rome's hospitality scene is poised for a vibrant expansion.
Ease of travel to this Italian gem is assured by the five airlines that offer nonstop service from New York City. Among these is Norse Atlantic Airways, an upcoming low-cost carrier providing travelers with an affordable yet comfortable option. The variety and frequency of these direct flights, which peak at ten options daily during the summer season, ensure accessibility, flexibility, and convenience, making Rome an irresistible destination for those seeking a European escapade infused with history, art, and life's simple pleasures.
5. Frankfurt, Germany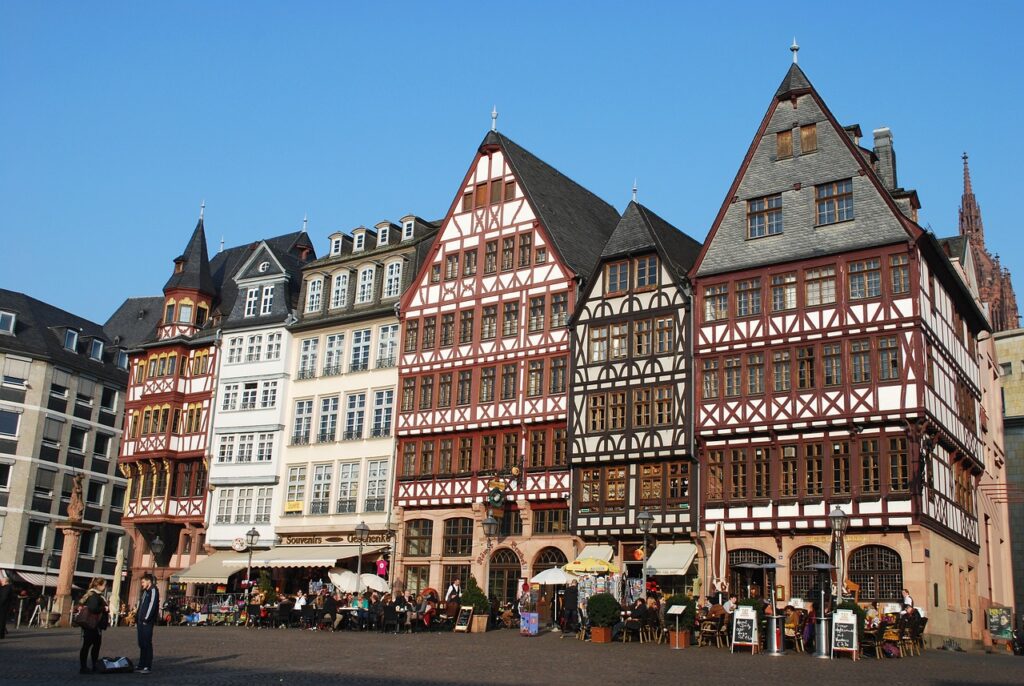 Frankfurt, often known as Mainhattan due to its prominent skyline, is a dynamic financial center in Europe. Despite being sometimes overshadowed in tourism by the likes of Munich or Berlin, Frankfurt offers more nonstop flights from New York City than any other German city, making it a convenient gateway to the heart of Europe.
Five airlines operate this route, providing passengers various choices to match their travel preferences and budget. Singapore Airlines offers an unparalleled first-class suite service on this route, combining luxury and comfort for an extraordinary travel experience. While Condor, a German leisure airline, offers budget-friendly fares, widening the accessibility of this trip to diverse travelers. Hence, whether seeking luxury or affordability, Frankfurt is a compelling destination for New Yorkers exploring Europe.
6. Madrid, Spain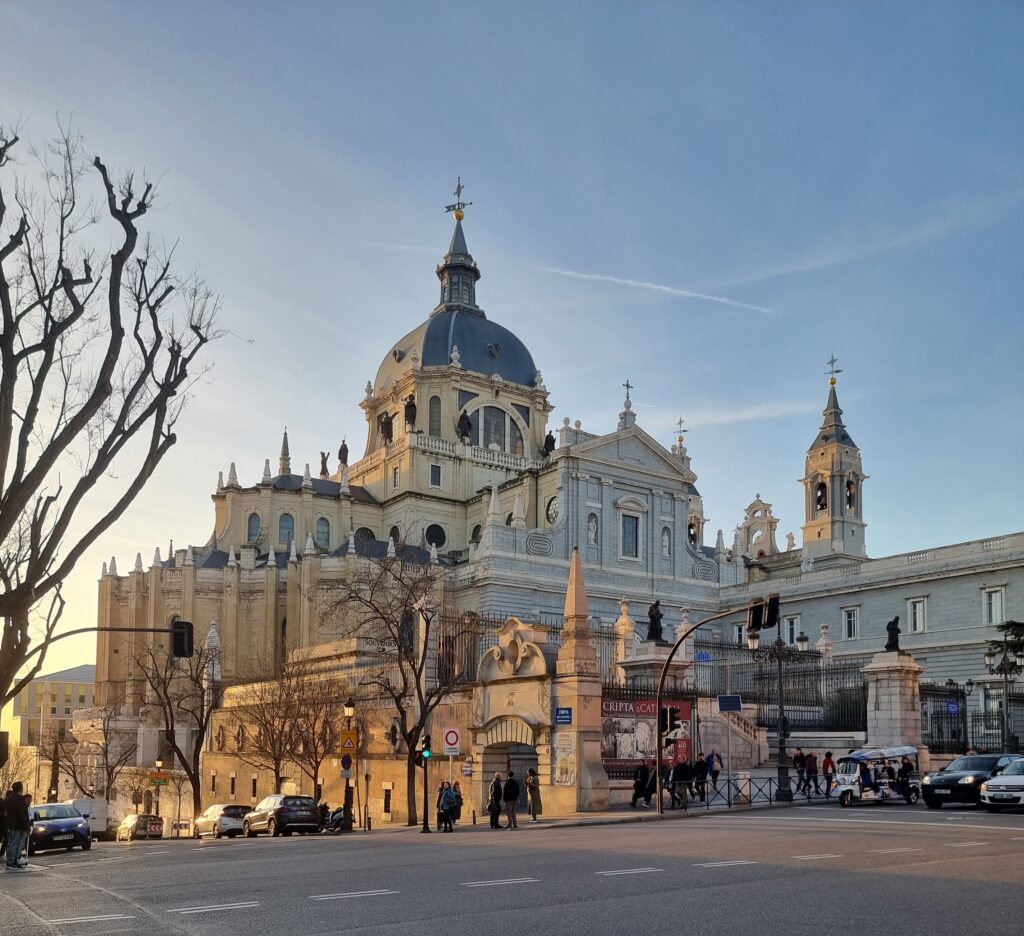 Madrid, the capital of Spain, is renowned for its vibrant energy and rich cultural tapestry, from the grandeur of the Royal Palace to the artistic masterpieces of the Prado Museum and the lively ambiance of its tapas bars. This European cultural capital is well-connected to New York City, with five airlines offering nonstop service, providing travelers with ample choice and convenience.
Spain's flag carrier, Iberia, stands out among these airlines, typically offering at least two flights per day to the Spanish capital. This makes it an optimal choice for those desiring a distinctly Spanish experience right from boarding. Whether you're an art enthusiast, a football fan, or want to bask in the charm of this lively city, the convenient direct flights make Madrid an enticing destination for New Yorkers eager to immerse in Spanish culture.
7. Athens, Greece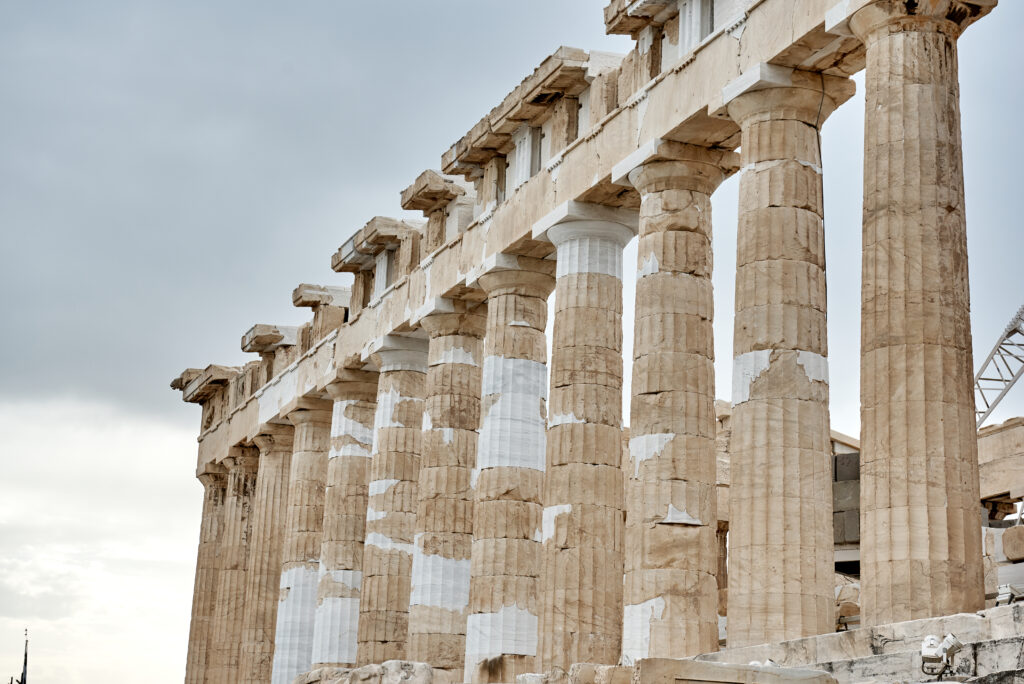 Athens, the cradle of Western civilization, is a city where the past and present intertwine in captivating harmony. It often serves as the gateway for American visitors to the idyllic Greek Islands, with the city's historical allure and lively modern culture serving as a delightful starting point for any Grecian adventure.
New York City connects to Athens through four airlines, offering travelers various options to reach this timeless destination. Emirates offers a unique, year-round route between Newark, New Jersey, and Athens, serviced by a Boeing 777 aircraft. This airline's signature service quality and the convenience of this year-round connection make the journey to Athens even more appealing.
8. Amsterdam, Netherlands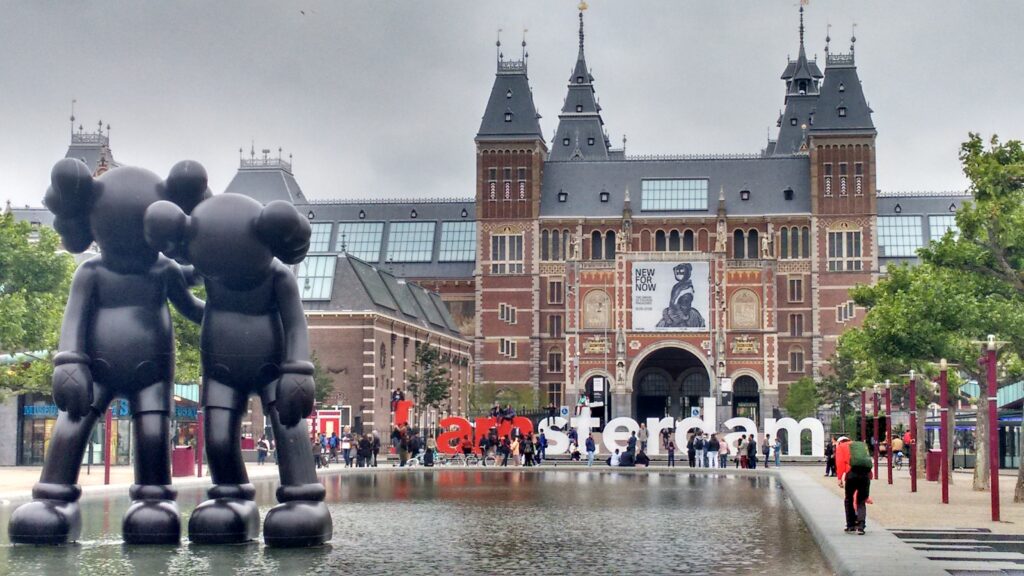 Amsterdam, known for its picturesque canals, tulip fields, and rich artistic heritage, is effortlessly accessible from New York City. Up to four airlines, including a new addition, operate seven daily flights, ensuring convenient travel to the Dutch capital.
A notable feature on this route is the service provided by KLM, the Netherlands' flag carrier. It has a unique tradition of providing business-class passengers with a memorable keepsake - Delft Blue miniature houses filled with Dutch gin. Apart from being a delightful souvenir, this special memento embodies the Dutch spirit of hospitality and attention to detail. Traveling from New York to Amsterdam offers a vibrant cultural journey with unique onboard experiences.
9. Zurich, Switzerland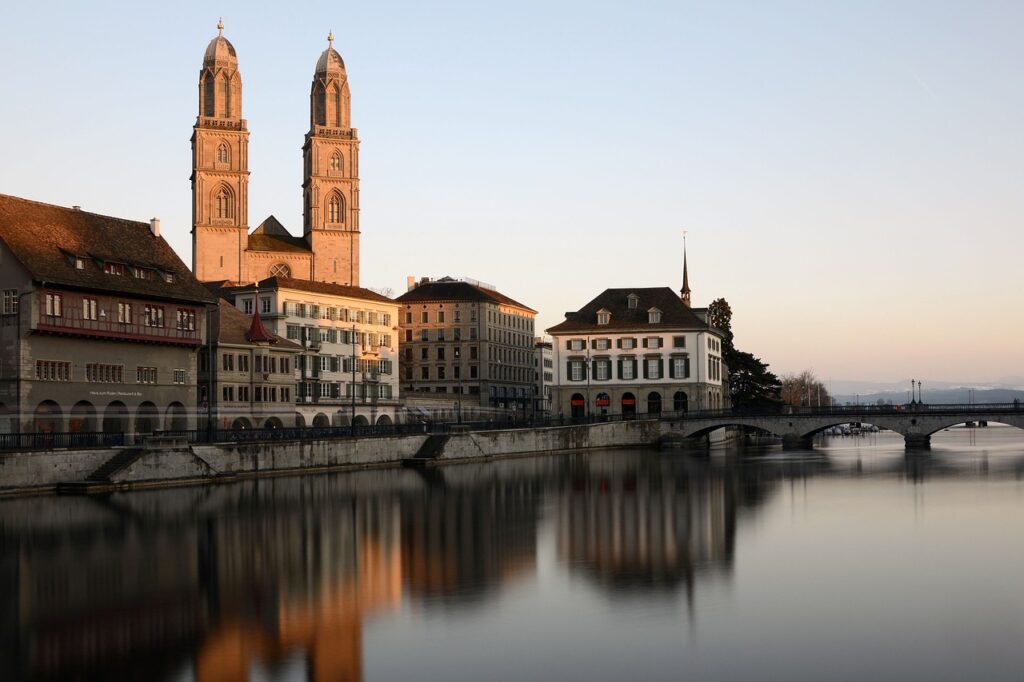 Zurich, a global financial center and cosmopolitan city, beckons travelers with its harmonious blend of natural beauty and urban sophistication. The city, with serene lakes, a charming old town, and a vibrant waterfront, has excellent connectivity to New York City through three nonstop airlines.
Switzerland's flag carrier, Swiss International Air Lines, ensures a steady connection with at least two flights daily. This frequent service, Swiss precision, and hospitality promise a pleasant journey to this Alpine metropolis. Whether you're a business traveler, an outdoor enthusiast, or a connoisseur of art and culture, the convenience and comfort of these direct flights make Zurich an attractive European destination.
10. Lisbon, Portugal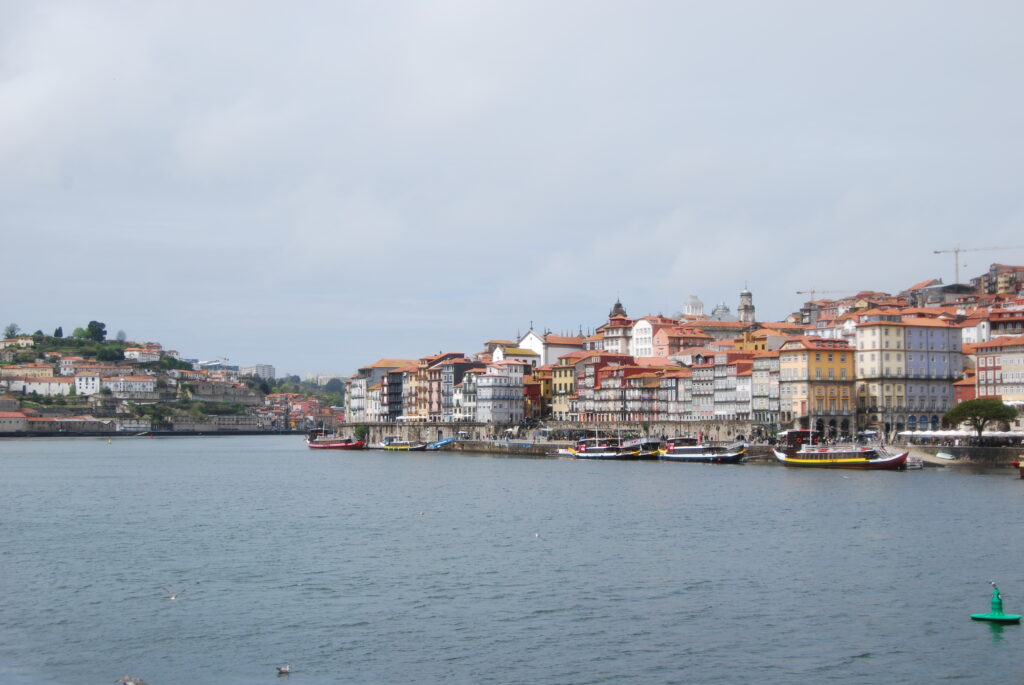 Lisbon, Portugal's vibrant capital, offers an unforgettable blend of traditional charm and modern dynamism. Its hilly streets, lined with pastel-colored buildings, sweeping views, and rich history, are easily accessible with multiple daily flight options.
Portugal's flag carrier, Tap Air Portugal, is among the airlines that provide these direct flights. From the historic Belem Tower and Jeronimos Monastery to the bustling nightlife in Bairro Alto and the contemporary art at MAAT, the ease of travel adds to the appeal of Lisbon as a European destination. With its characteristic trams, flavorful cuisine, and famed Fado music, Lisbon offers an immersive cultural experience at the end of a nonstop flight.
In conclusion, New York City is a springboard to many exciting European destinations. NYC offers convenient, direct flights, making your European adventure just a flight away.