If you're a pizza aficionado and find yourself in the Northeast of the United States, you're in luck! The region is known for its diverse pizza styles and rich culinary history. Embark on the ultimate pizza road trip of the Northeast and savor a slice (or several) at these must-visit pizzerias.
Start: New York City, New York
In New York City, pizza is not just a dish; it's a cultural emblem. Walking through the city, you can't help but notice the abundance of pizzerias.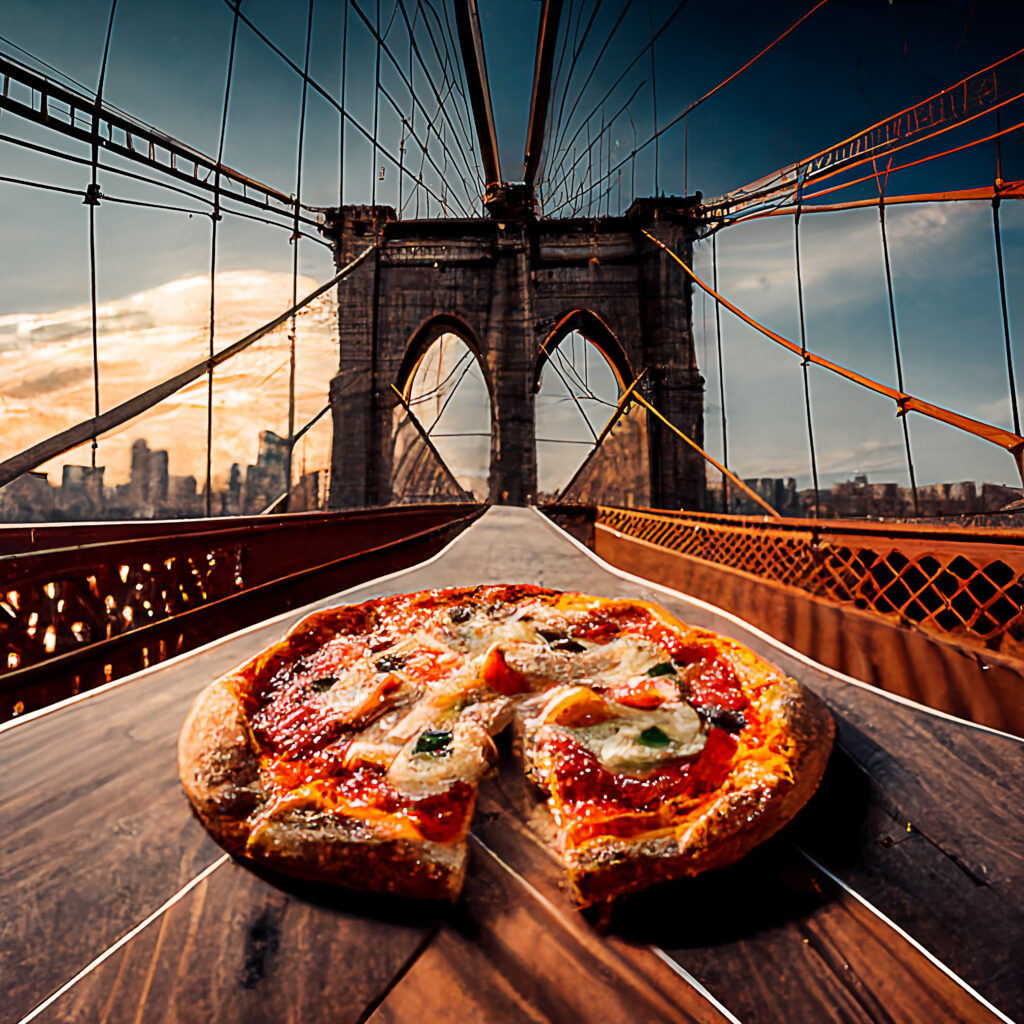 Di Fara Pizza is not just a place to grab a quick slice; it's an experience. Watching Domenico DeMarco meticulously prepare each pizza is akin to witnessing an artist at work. The thin crust strikes a perfect balance between chewiness and crunch, and the sauce, made with San Marzano tomatoes imported from Italy, adds an authentic flavor.
Lombardi's offers more than just pizza; it offers a slice of history. As you enter, the vintage photographs and memorabilia transport you back in time. Apart from their classic Margherita, they also offer a clam pie which is a must-try. The clams are succulent, and the addition of the garlic gives it an extra punch.
Stop 2: New Haven, Connecticut
New Haven, or "Pizza Capital of the World," as many locals call it, takes its pizza very seriously.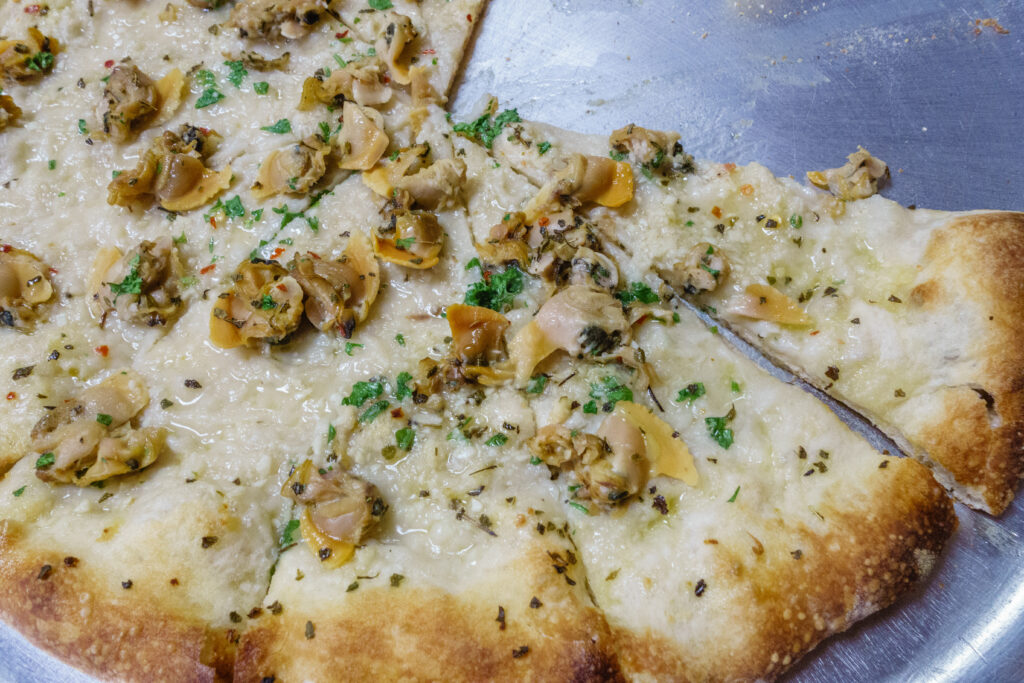 Frank Pepe Pizzeria Napoletana often has queues before it even opens. The thin crust is slightly charred, giving it a smoky flavor which is the hallmark of New Haven-style pizza. The White Clam Pizza is the star, but their Margherita and the Original Tomato Pie are equally good.
Sally's Apizza is housed in a no-frills, old-school building. The interior is vintage, and the staff is known for being "traditionally brusque," but that's all part of the charm. Their crust is thinner and crispier compared to Pepe's, and the sauce is more robust and garlicky.
Stop 3: Providence, Rhode Island
Providence's culinary scene buzzes with innovation and deserves high praise for its creative flair. With chefs pushing boundaries and fusing flavors, Providence boldly claims its spot on the food lover's map.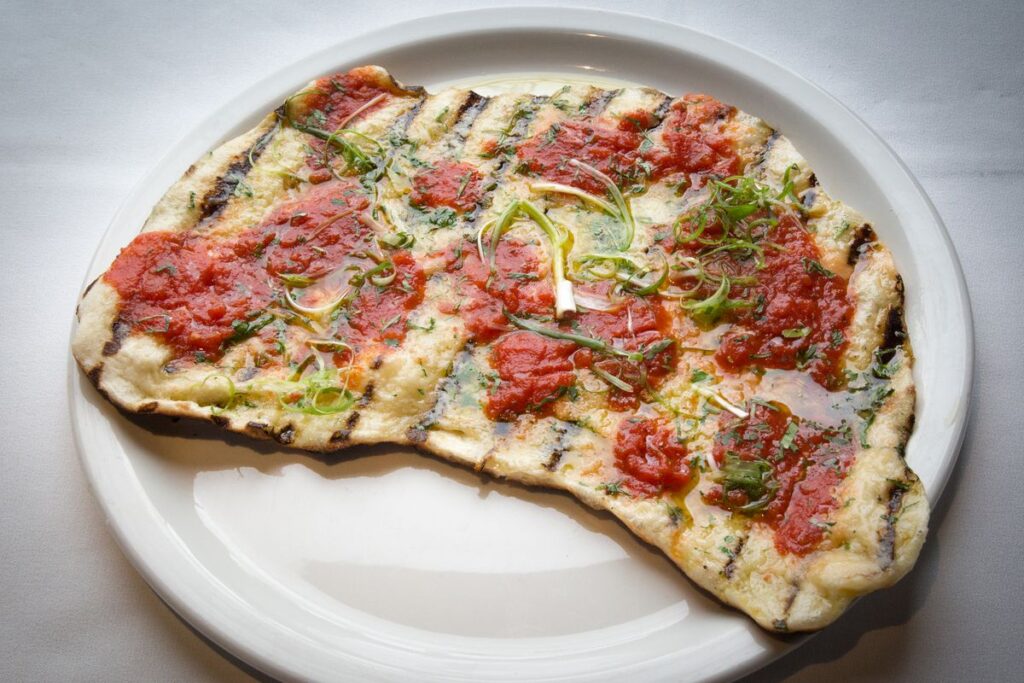 Al Forno is situated by the river, and during summer, you can enjoy your pizza on their terrace. The dough is made from a blend of flours, and the grill imparts an unmatched flavor. Besides the Margarita, try their calamari pizza.
Stop 4: Boston, Massachusetts
Boston may primarily garner fame for its seafood, but you should not overlook its pizza. The city's pizzerias serve up an array of flavorsome pies that rival its renowned clam chowder and lobster rolls. Whether you're craving a classic Margherita or something more adventurous, Boston's pizza scene is sure to satisfy your palate. Venture into historic neighborhoods to find hidden gems where the aromas of freshly baked pizzas waft through the air, inviting you in for a memorable culinary experience.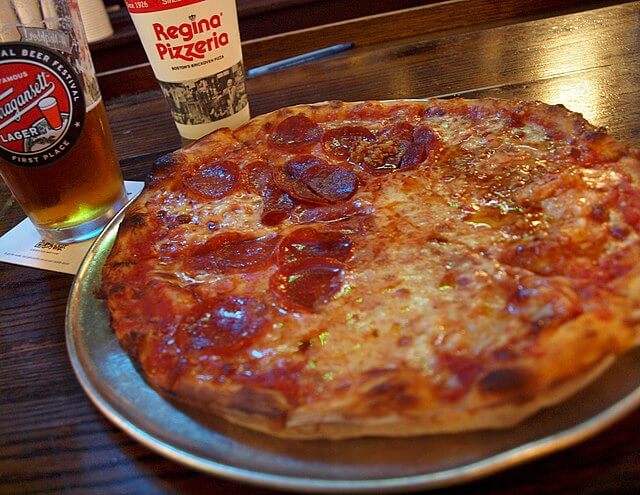 Santarpio'Pizzaza has a simple menu; they only serve pizza and BBQ. The interior is unpretentious, with an old jukebox adding to the ambiance. Along with the Homemade Sausage pizza, try their BBQ lamb – it's phenomenal.
Regina Pizzeria is the oldest pizzeria in Boston. The brick oven is over 80 years old, which adds character to the crust. The Giambotta is loaded, but the crust holds up brilliantly.
Stop 5: Portland, Maine
In Portland, the coastal vibe actively shapes the character of its pizza. Fresh seafood toppings like clams and lobster often grace the pizzas, while the breezy, laid-back atmosphere of the city is reflected in the casual and inviting ambiance of the pizzerias. Ingredients sourced from the nearby ocean and local farms ensure that each slice is a taste of Portland's maritime heritage.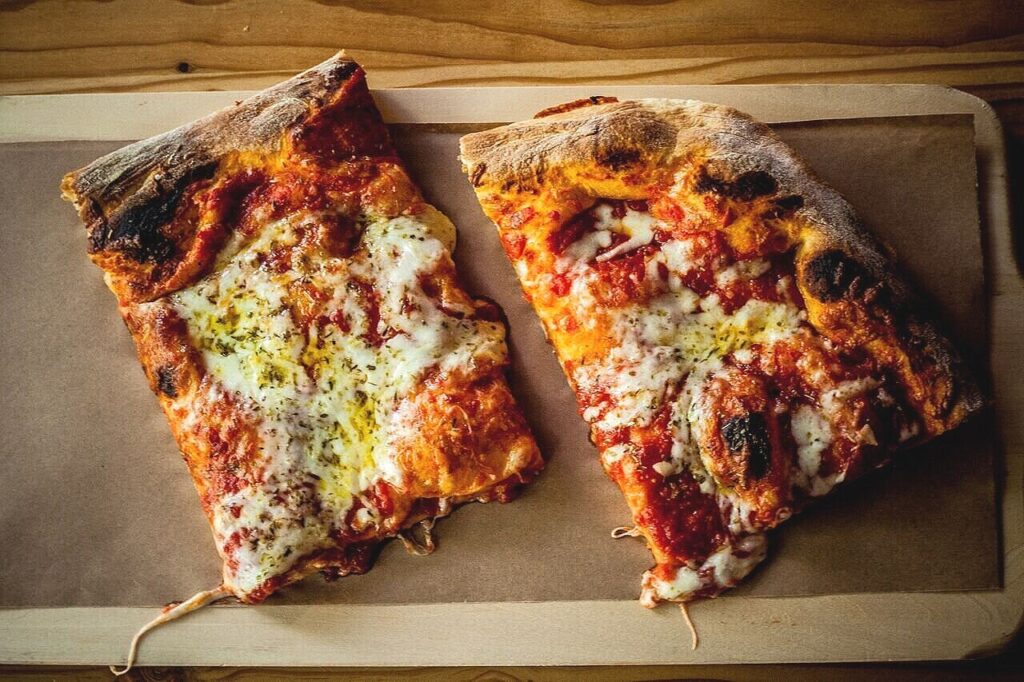 The slab is located in a spacious building with a great outdoor seating area. Their pizza is sold by the slab, and the dough is more akin to bread, making it incredibly filling.
Otto has a laid-back vibe with communal tables. Apart from the Mashed Potato, Bacon, and Scallion pizza, try their Pulled Pork & Mango or the Butternut Squash, Ricotta, and Cranberry.
Stop 6: Burlington, Vermont
Burlington embraces the farm-to-table concept wholeheartedly in its pizzas. Local farmers supply fresh ingredients, and pizzerias meticulously craft their pies with this seasonal produce. This close connection to the source ensures unparalleled freshness and flavor in every bite of the pizza.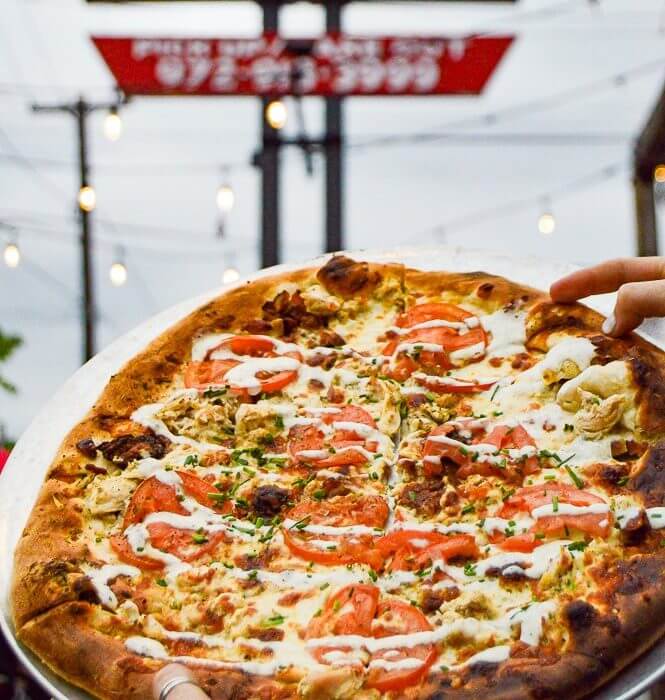 American Flatbread uses locally-sourced ingredients. Their flatbreads are lighter, and the toppings are more gourmet. They also brew their own beer, so ask for pairing suggestions.
Stop 7: Manchester, New Hampshire
Manchester's pizzerias serve hearty pizzas infused with innovative touches. These pizzerias take traditional recipes and elevate them with creative ingredients and flavor combinations. From unique toppings to unconventional crusts, the pizzaiolos in Manchester push the boundaries of what a pizza can be, providing an exciting and delicious experience for pizza lovers.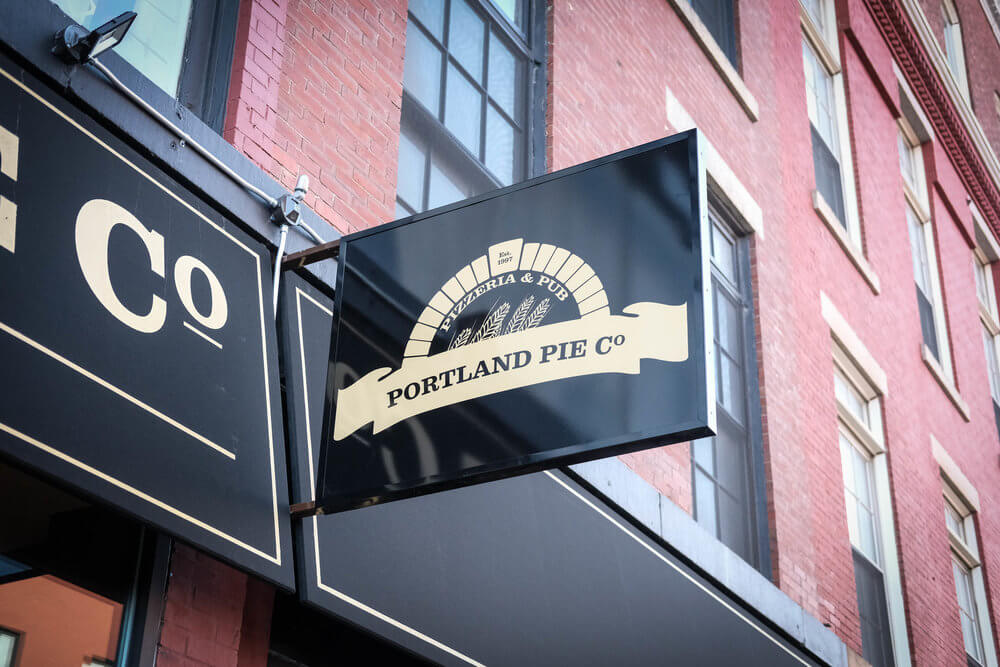 Portland Pie Company serves gourmet pizzas, and the flavored doughs add a twist. They also have a wide selection of local craft beers.
Stop 8: Albany, New York
Albany, the state capital, buzzes with a burgeoning food scene. A diverse array of culinary delights awaits, from trendy restaurants to hidden gems. The city showcases a vibrant mix of flavors and cuisines, attracting both local foodies and visitors seeking gastronomic adventures.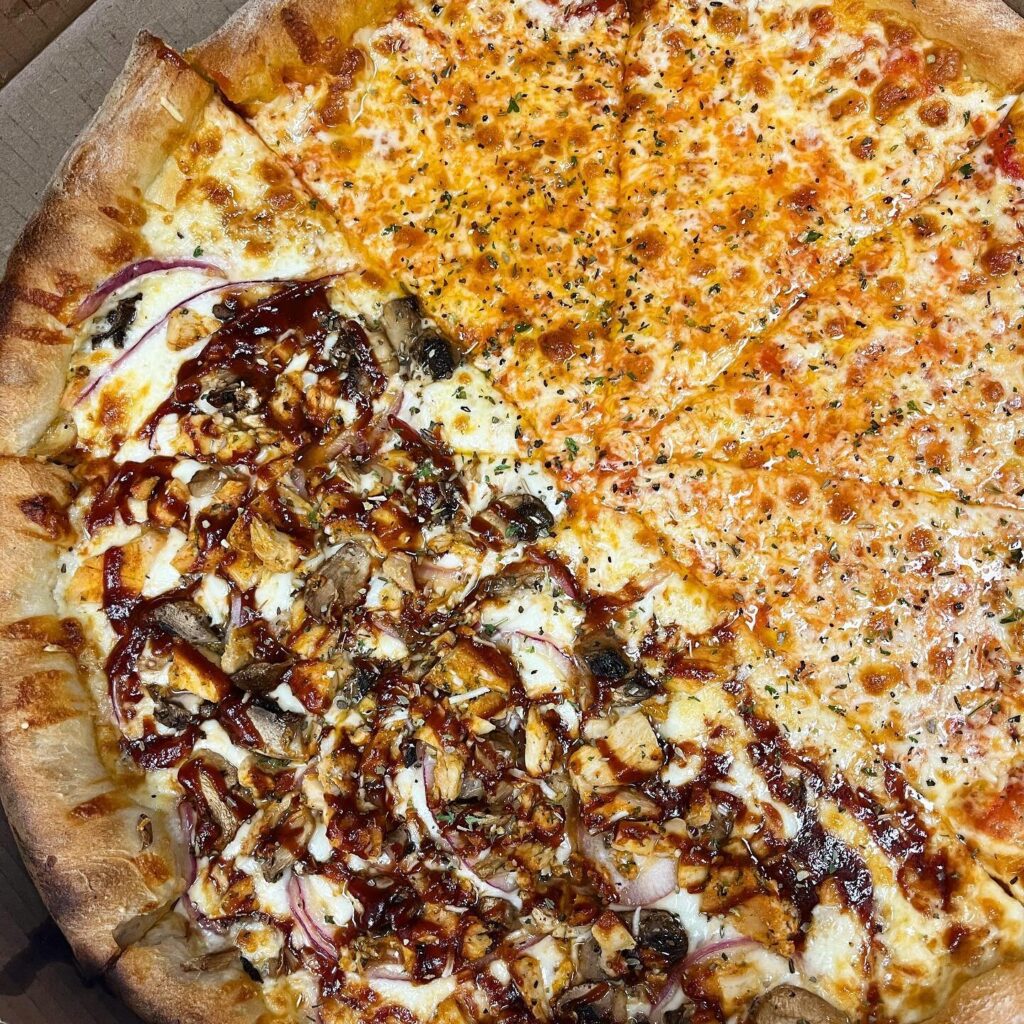 DeFazio's pizzeria allows you to select from various doughs and toppings. The pizza is cooked in a wood-fired oven, giving it a crispy crust.
Sovrana's is a small, family-run joint known for its generous portions. The atmosphere is reminiscent of an Italian grandma's kitchen.
This road trip across the Northeast reveals how diverse and rich the American pizza landscape truly is. Each stop offers not just unique flavors and styles but also a glimpse into the history and culture of the region. This is not just a journey for your taste buds but also an adventure for the soul. Don't forget to pack your appetite!