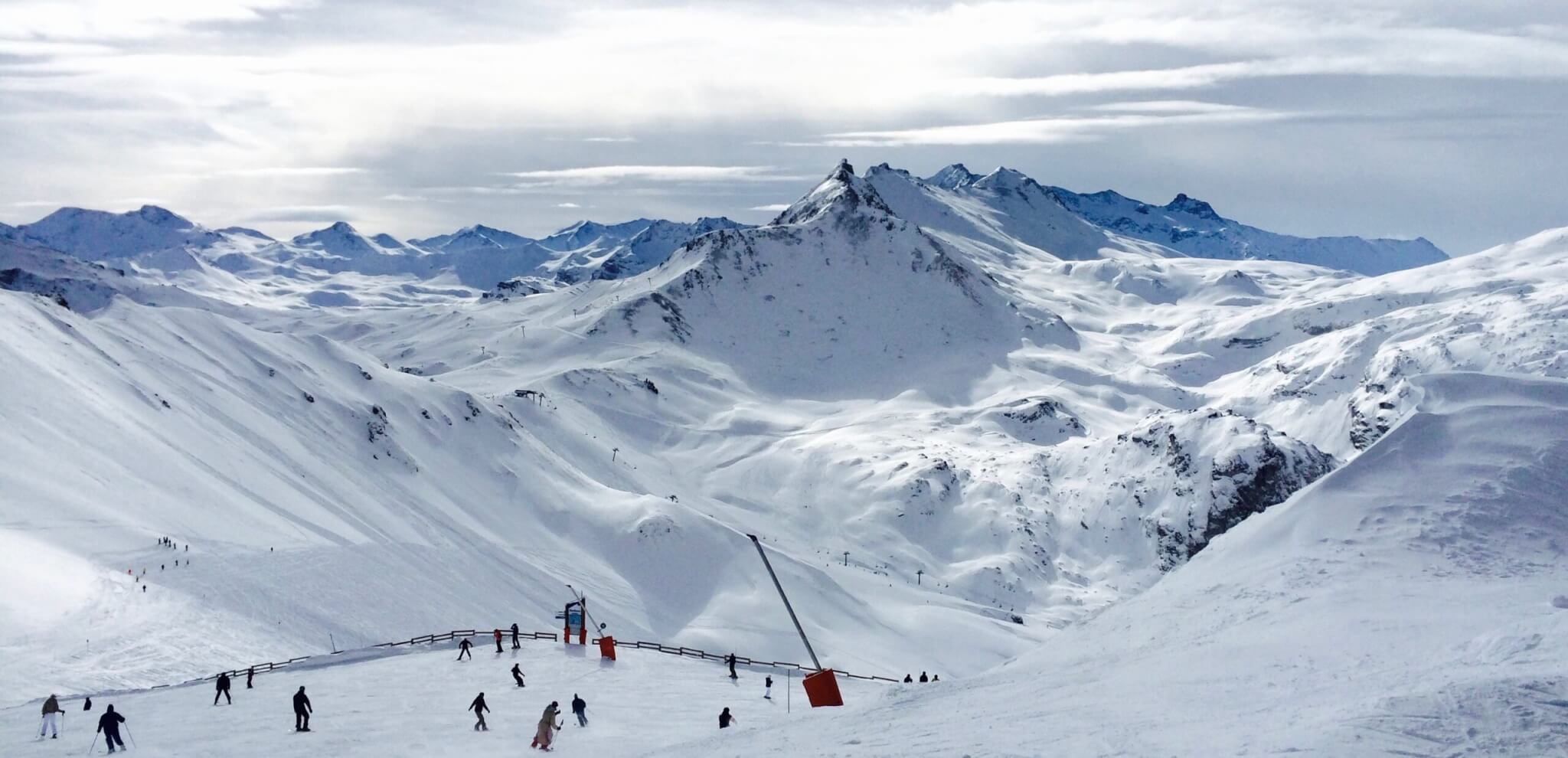 Planning a getaway to a snowy mountain resort entails finding a spot that offers terrain that everyone in your group can enjoy and a host of amenities that will make your ski vacation memorable. From the classic Rocky Mountain resorts to the more intimate, family-friendly ski areas to ski resorts teeming with double-black diamond runs, our list of top ski resorts in America can help you find your next favorite mountain to visit when you are ready to hit the slopes.

A lack of natural snow doesn't appear to be on the list of reasons you will ever shy away from Alta, one of America's best ski resort areas. However, in the 2022-23's ski season, this stunning ski mecca has experienced over 850 inches of snow. While that record-topping powder may not arrive every season, Alta is a prime destination for skiers with all experience levels. Known for its old-school resort feel and fantastic mountain runs, Alta doesn't allow snowboarding from either of its two base areas. But there are plenty of ski activities to enjoy here, like heli-skiing, Saturday rec racing for all levels of skiers and multiple experiences that combine skiing or snowshoeing with a naturalist guide to learn about Alta's natural history.
What Makes Alta Special: Alta Ski Resort doesn't own any of the lodgings on the mountain but there are plenty of lodges, condos, hotels and gorgeous mountain homes in this mountain town, many as ski-in/ski-out. Having graced us for over 85 years, Alta lets you experience the charm of an old-school ski area. It uses the mountain's natural structure instead of carving out runs. Instead, skiers here use the Traverse, a high freeway that skiers join when exiting lifts leading to multiple run entrances or sidesteps that guide skiers to runs. Combined with the classic two-seater lifts peppered across Alta, skiers on the slopes here love all of the high-level skiing opportunities and Alta's relaxed approach to the mountain sport of skiing.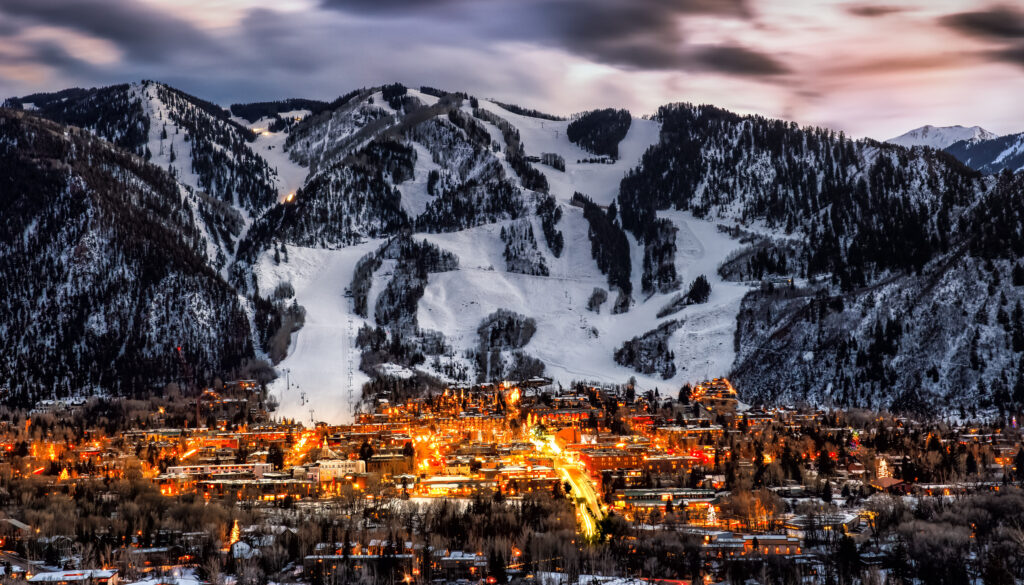 Skiers that want the ultimate mountain choices choose Aspen/Snowmass since this sprawling ski area boasts access to four mountains on one ski pass. Aspen Mountain, or Ajax as locals call it, is accessible right in the middle of its namesake city and skiers clamor for space on the iconic red gondola leaving from town. Aspen Mountain is mostly steep verticals for experts, but Buttermilk has plenty of runs perfect for beginners. Finally, locals flock to Aspen Highland Mountain and the epic after-hours Snowcat Dinners offered at Cloud 9. More extensive than all of the others combined, Snowmass Mountain combines the best of all three mountains into a family-friendly ski resort area where 95% of all lodging is ski-in/ski-out.
What Makes Aspen/Snowmass Special: The upscale town of Aspen provides a shining backdrop for skiers who want the whole package for their winter vacation. This historic town got its roots in silver mining and today's attractions are no less shiny. From five-star dining to world-class shopping, ski-minded visitors to Aspen can do it all here.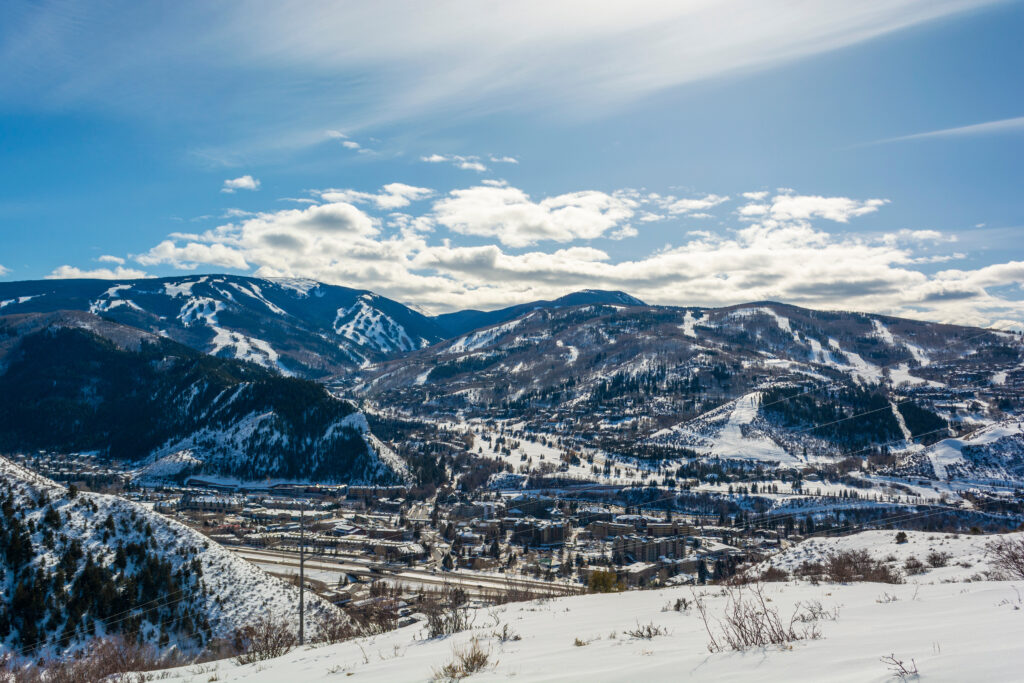 A beautiful little sister to larger and busier Vail, Beaver Creek offers skiers the ultimate experience in a ski resort that caters to your every need. Walkable, charming Beaver Creek Village has spots to rest your apres-ski boots and sip, dine or shop in style between runs. And the ski-in/ski-out accommodations in the village and surrounding Beaver Creek area range from moderate to luxury, making this ski resort a popular destination for singles as well as families who love the skiing and entertainment and dining options here.
What Makes Beaver Creek Special: With over 2,000 acres of terrain to explore, skiers and snowboarders come to Beaver Creek for excellent downhill opportunities in an upscale setting. Not too crowded, Beaver Creek is also an ideal spot for beginners to enjoy since the mountain even has upper terrain perfect for those new to skiing and not just reserved for expert skiers.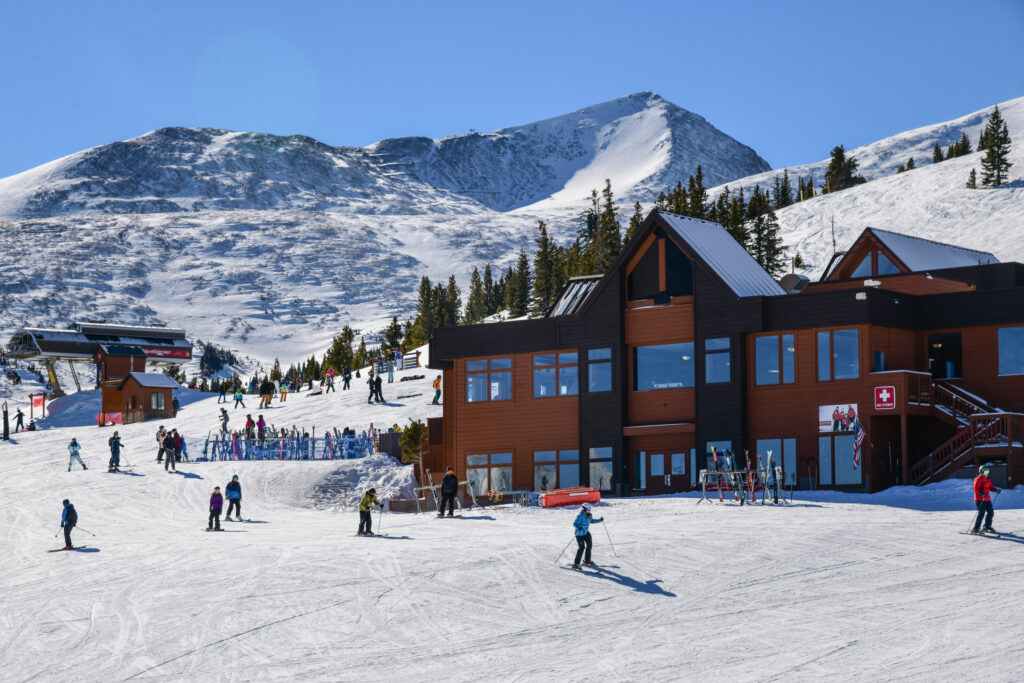 One of the most popular ski resort destinations, Breckenridge offers impressive skiing and snowboarding opportunities for beginners to experts. Its proximity to the charming and picturesque old mining town of Breckenridge, which has become a hotspot in recent years, is always bustling with visitors who love to visit the many eateries and shops that line this quaint little town. Long known by locals for its spectacular skiing, Breck's massive, almost 3,000 acres of terrain is spread over five peaks and is accessed by 35 lifts. This resort stays busy all season long, but skiers come here year after year for the excellent downhills, good grooming and easy accessibility to the mountains with an efficient gondola and downhill run system.
What Makes Breckenridge Special: Ski-in/ski-out lodging at every base makes an all-in-one ski experience possible for Breck skiers. In addition, visitors here rave about the quaint mountain village feel of the town with its excellent restaurants, bars and shops.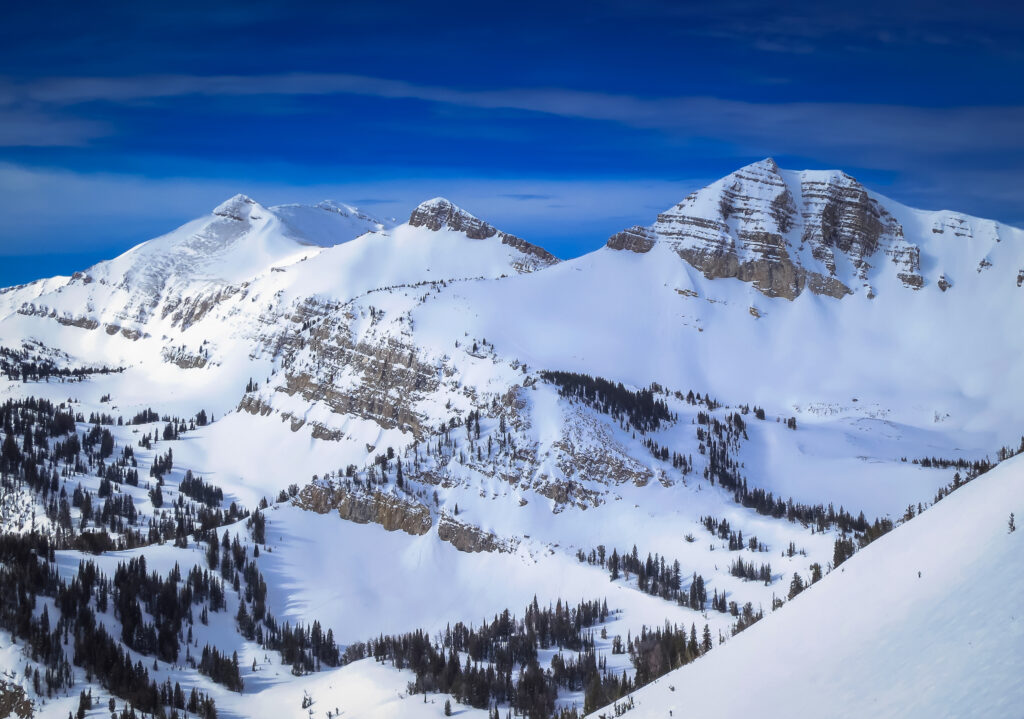 With slopeside hotels and luxury lodging options, the beautiful Jackson Hole combines rustic and modern. Expert skiers love the mountain here, though, because the resort offers 50% black and double black runs, 40% for intermediate skiers, and only 10% designated for novice skiers. In addition, the town of Jackson Hole is a foodie mecca, adding a fun twist to this unique ski resort destination resulting in fantastic dining options around this enchanting cowboy town.
What Makes Jackson Hole Special: Jackson Hole, renowned for its expert-level runs, can occasionally become crowded. However, skiers flock here for the diverse terrain it offers, including options for helicopter skiing and visiting stash parks. Moreover, there's the thrill of riding the Aerial Tram to the Hole's famous Corbet's Couloir. This dynamic range of mountain experiences continues to attract winter sports enthusiasts.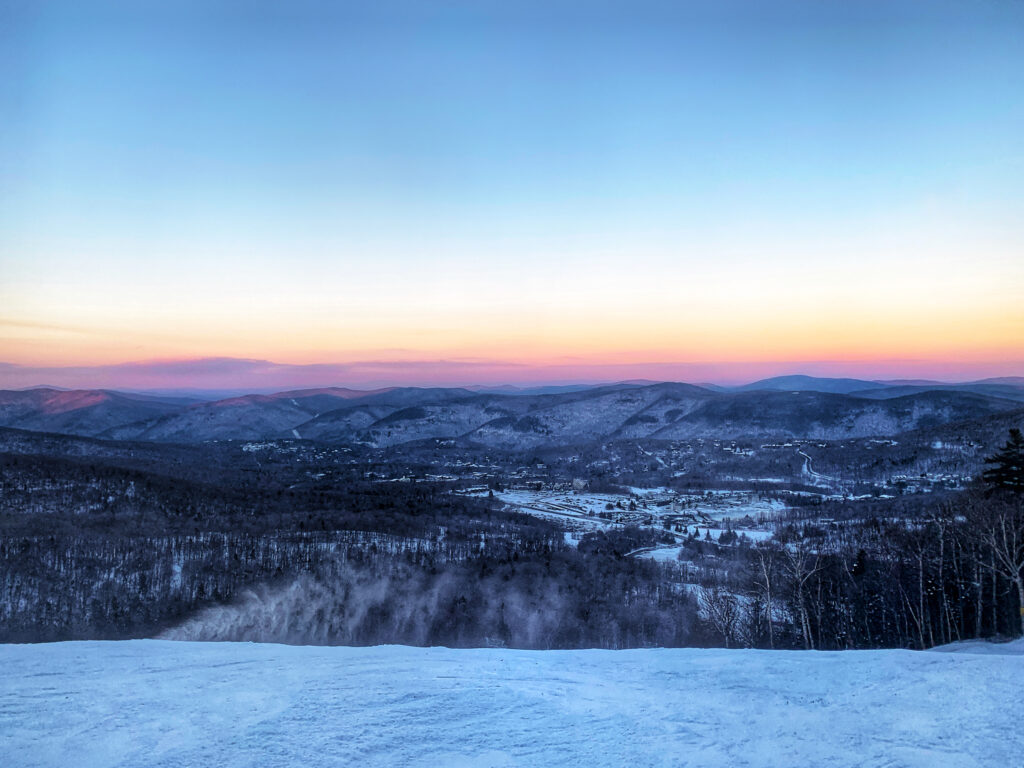 The state's largest ski resort has seven mountain areas to conquer and multiple stash and adventure parks sprinkled across almost 2,000 acres of terrain; Killington has quickly earned its Beast of the East nickname. With lower elevations here than in western mountain resorts, Killington's peaks reach an excellent 4,000ft on average, providing ample runs for all skiers. Also popular with snowboarders and outdoor enthusiasts in the warmer months, the five base areas of Killington offer their own lodge as well as lifts, gondolas and trams to ferry adventure seekers ready to conquer the mountain.
What Makes Killington Special: Catering more to advanced skiers, Killington is a popular east coast destination for families and ski junkies who love long days of exploring the mountain coupled with relaxing activities like visits to the gorgeous Killington Grand Spa, relaxing in outdoor heated pools or cheering on participants in the mountain's Ski Bum Race Series held at Killington.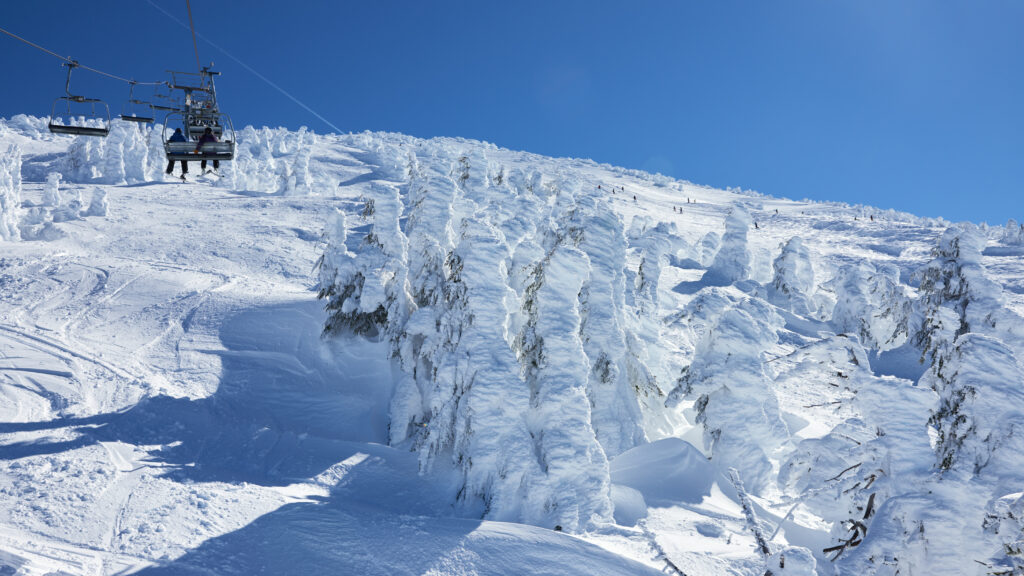 As the 6th largest ski resort in the US, with over 100 runs and 4,323 skiable acres of terrain, Mt. Bachelor is a gem hidden away in central Oregon. But visitors here can take advantage of the 15 lifts transporting skiers all over this vast mountain resort, but no on-site lodging is available. Instead, skiers can stay in nearby quirky Bend or its surrounding hamlets that feature world-class resorts, gorgeous vacation home rentals and everything in between.
What Makes Mt. Bachelor Special: Nordic skiers flock to Mt. Bachelor for its longest-running Nordic ski season in the US, offering over 53km of groomed trails. Other mountain sports here, like snowshoeing, sled dog rides and skiing with a ranger at nature-focused alpine ski tours, are also popular with the ski set visiting the stunning mountain area.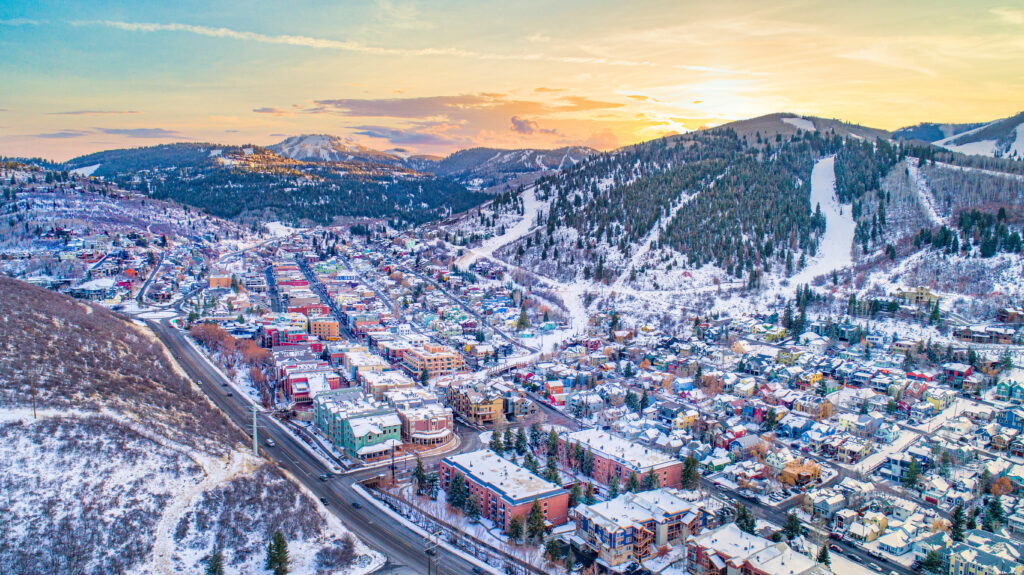 Very few ski resort towns are ski-in/ski-out, quite like Park City. Skiers can glide through town on skis from lodging to mountain and back home without having to unclip and carry after a long day on the slopes. This beautiful mountain town is the ideal backdrop to the US's largest ski resort, clocking in at a whopping 7,300+ skiable acres of terrain. Alpine coasters, terrain parks and year-round ziplines complete Park City's mountain experience for those who want to take off their skis for fun while in town.
What Makes Park City Special: With its over 330 trails, 40 lifts, 13 bowls, and six terrain parks, Park City is a haven for skiers and snowboarders seeking the thrill of pristine powder and bright bluebird days. The destination also boasts one half-pipe and two mini-pipes, further solidifying its appeal to those seeking adventurous slopes. In addition to exceptional skiing and snowboarding, Park City offers the charm of a quintessential western mountain town, making it a top choice for winter sports enthusiasts across the US.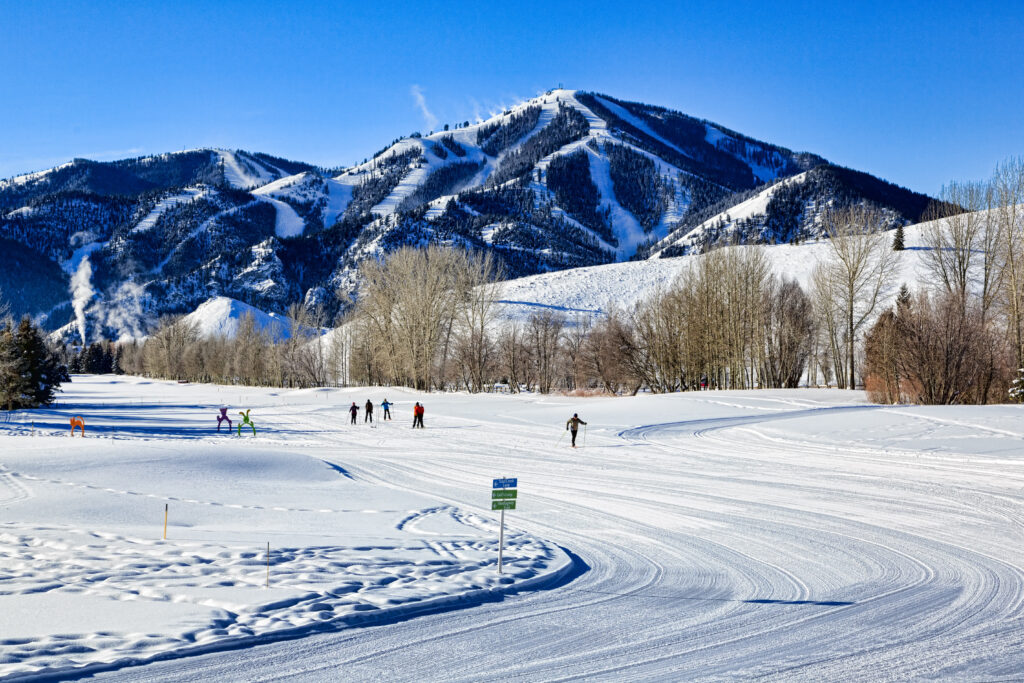 With a claim to fame as the place hosting the first ski lift, Sun Valley has been one of the best ski resorts in the US for decades. Expert skiers love Bald Mountain's 65+, mostly advanced ski runs, while novices can enjoy Dollar Mountain's gentler slopes and open terrain. In addition, cozy Sun Valley Village offers luxury and comfortable, more affordable lodging options convenient to the mountains.
What Makes Sun Valley Special: Not only does Sun Valley show off spectacular slopes for every level of skier, but this ski resort also offers winter activities like Nordic skiing and snowshoeing on over 40km of groomed trails as well as Fat Biking trails for winter athletes who want to explore the area off-ski.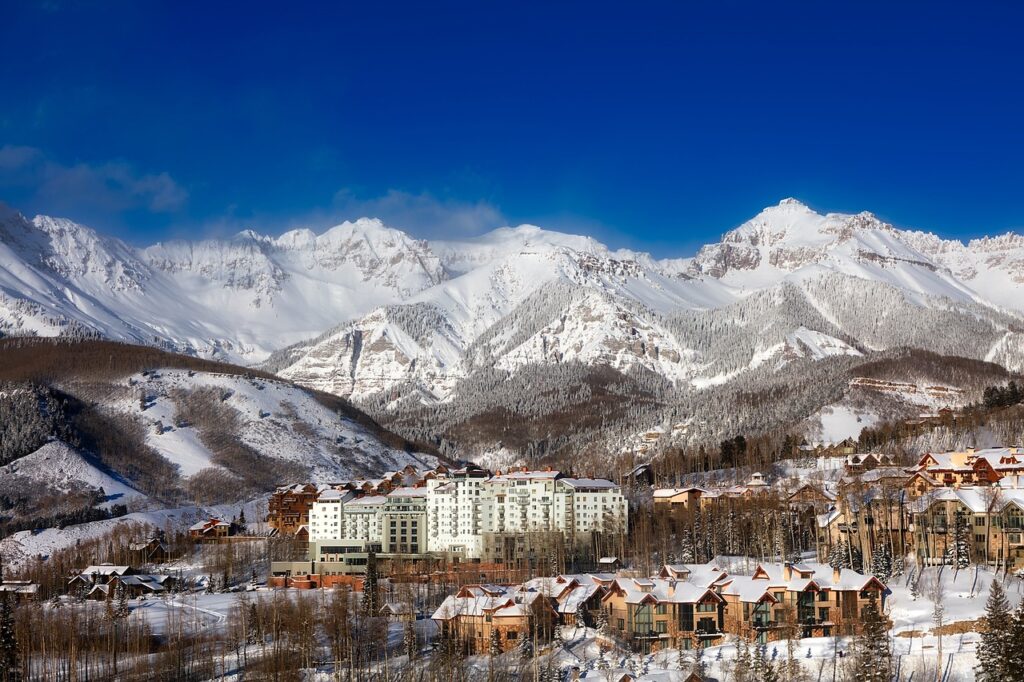 Visitors to the charming mountain town of Telluride are a gondola ride away from swooshing down the slopes of the ski resort nestled into the stunning San Juan Mountain range. The two base areas, one in Telluride proper and the other in Mountain Village, offer gondola access to the ski resort's 147 trails and 17 lifts. Telluride's terrain park offers 100 features to slide, jump and play on, while the mountain's Top-A-Ten Nordic trails allow cross-country skiers to explore the less steep parts of this beautiful area.
What Makes Telluride Special: Expert skiers love Telluride's mountainous terrain, which is recognized as one of the most extreme ski terrains in the world. But Telluride's authentic western town is well known for its outstanding dining and entertainment options and world-class lodging options. And the ski resort and town are relatively challenging to get to, so Telluride is rarely crowded.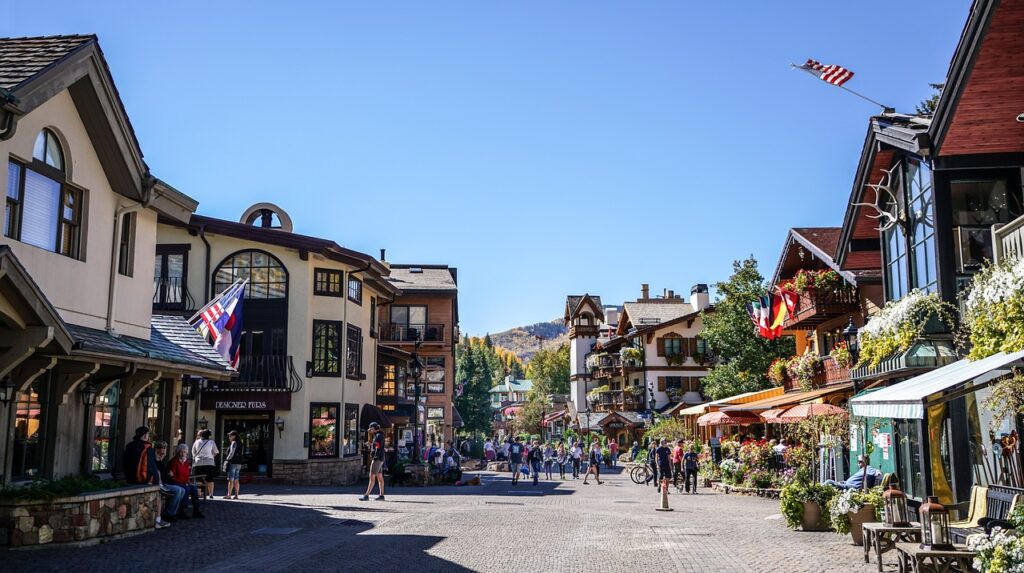 The ultimate ski resort, Vail has set the gold standard for mountain town experiences. Luxurious ski-in/ski-out lodgings, upscale dining and a modern, beautiful Vail Village, are at the heart of this ski resort and big crowds show up every year to experience the magic here. From fireworks shows on the mountain to chances to spend time with specially trained avalanche rescue dogs to massive music shows regularly scheduled in the village all year, Vail ski vacations offer skiers a unique time on the mountain.
What Makes Vail Special: The gorgeous Vail Village is a big draw here, with no other ski resort in the US even coming close to the feel of Vail. In addition to skiing at Vail, guests here can attend Vail's Nordic School to learn about snowshoeing and Nordic skiing and take historical ski tours around the mountain.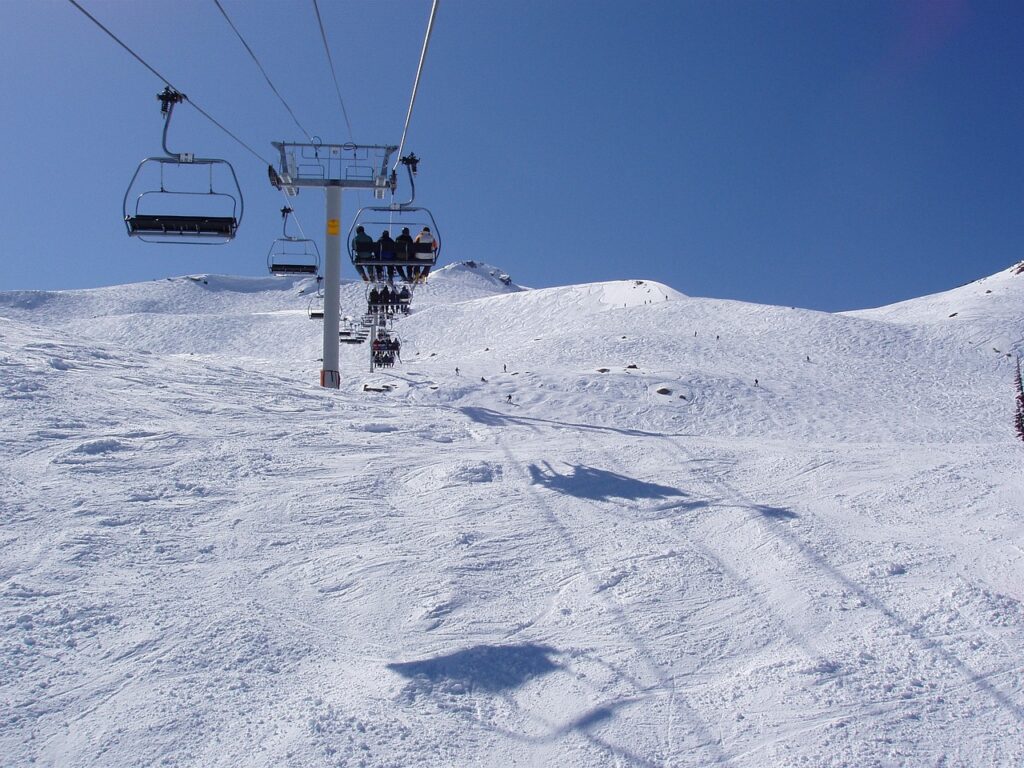 Whistler Blackcomb is only two hours from Canada's west coast, giving it a unique coastal mountain climate. And these two resorts, commonly called Whistler, are two of the top five largest ski resorts in North America. Collectively with over 200 trails on 8,000+ acres of terrain, Whistler has runs for every level of skier. In addition, two terrain parks, including one for advanced users only and extensive backcountry ski opportunities, make Whistler an excellent ski value and experience.
What Makes Whistler Special: With 37 lifts, including five gondolas and a pair of high speeds, Whistler can efficiently move the hoards of people who come here daily. In addition, a well-designed mountain with every amenity imaginable makes Whistler one of the best ski resorts in North America and the world. And the climate's impact on the snow creates an incredibly stable snowpack that attracts backcountry adventurers, while the resort's 50% intermediate slopes keep skiers coming back to Whistler every year.
As we've journeyed through the most exhilarating ski resorts in North America, it's evident that these destinations provide thrill-seekers with an unmatched experience of diverse terrains and luxurious amenities. Yet, there is a world of majestic mountains waiting to be explored beyond these borders. Check out what the Majestic Mountains of the Himalayas has to offer.