Destination Guides
Swiss Alps: The Ultimate Destination
An Enchanting Journey Through Switzerland's Alpine Region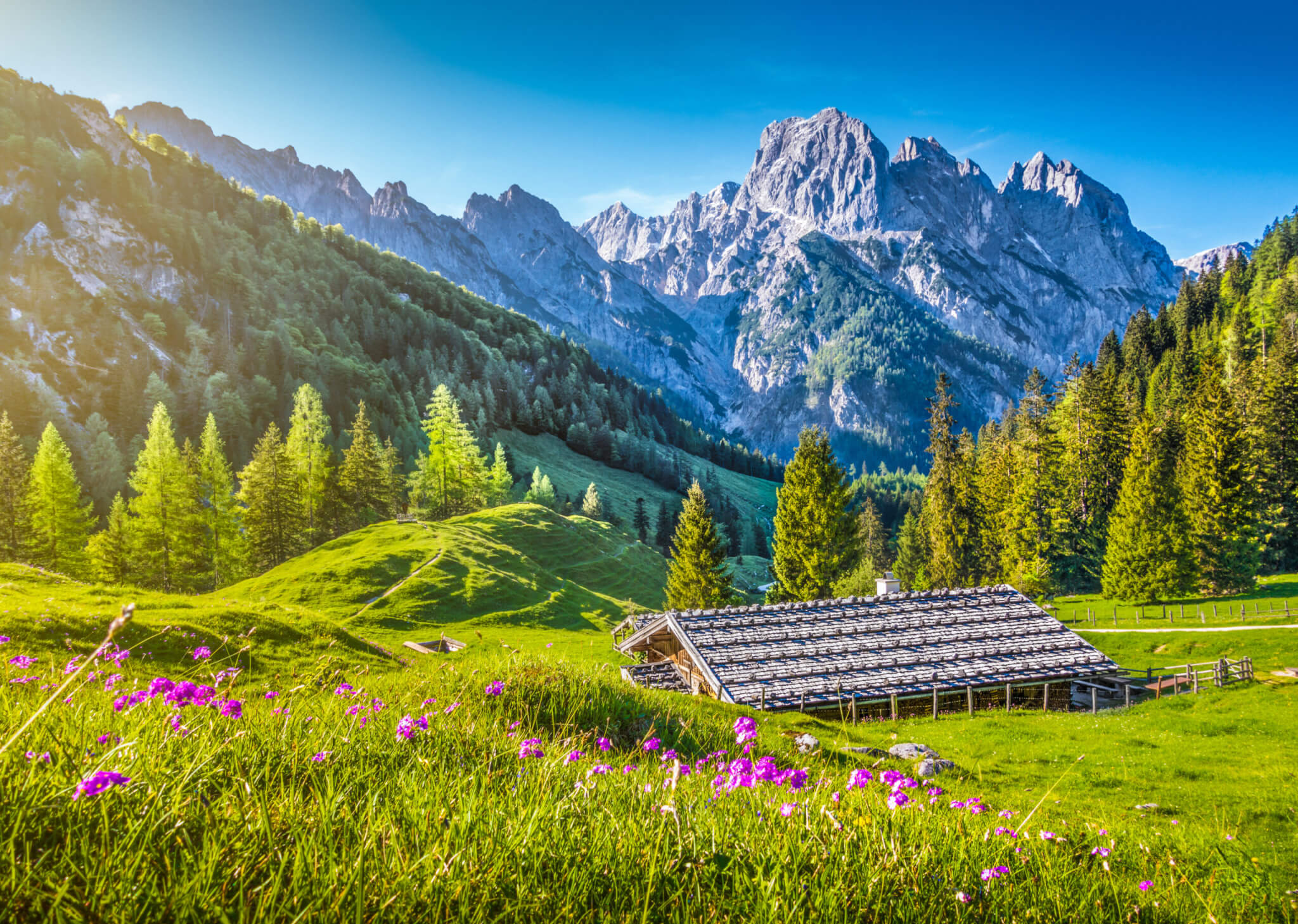 The Swiss Alps define Switzerland as one of the world's most stunning travel destinations. This country's low population density helps contribute to its unspoiled nature.
The Alps extend from the Austrian border to Lake Geneva, covering two-thirds of the country. This country has some of the highest mountain peaks in the world, with 48 peaks reaching 13,000 feet.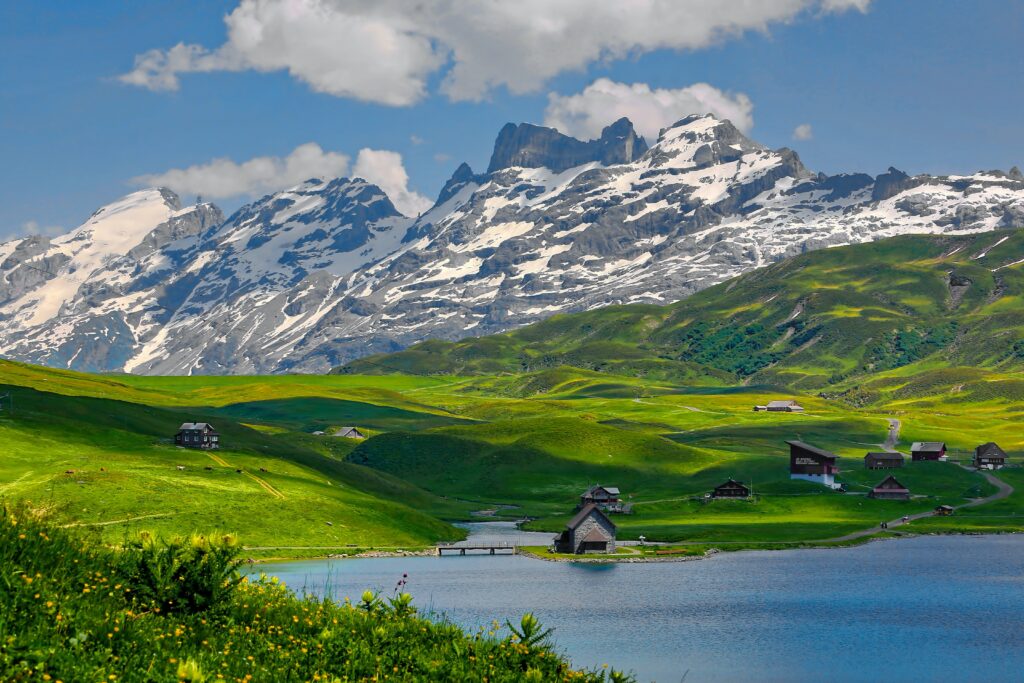 Seeing Some of Europe's Highest Peaks in Switzerland
The 48 mountain peaks at least 13,000 feet high have helped set a record for Switzerland. These mountains are some of Europe's highest peaks and have helped make Switzerland synonymous with stunning mountain peaks.
Dufourspitze, within the Monte Rossa Massif, is the highest mountain in Switzerland. This mountain, with its impressive height of over 15,000 feet, defines this area as one of the places to see in the beautiful alpine nation.
Uri is the canton with the highest density of mountains. This region peaks at least 6,500 feet tall every 1.5 miles, making the canton one of the most popular choices for serious mountaineers always up for a challenge.
Graubünden has the most mountains, creating a standout landscape. Travelers to this area will find over 1,200 mountains at least 6,500 feet tall.
Why the Swiss Alps Are a National Symbol
The Swiss Alps make Switzerland an icon. The Central Plateau is the country's business and financial center, but the mountains account for much of the economic activity in this country.
Skiing and other winter alpine activities account for much of the tourist traffic in Switzerland. This country offers some of the best ski slopes in the world, offering something for every experience level.
Many of the resort areas popular with skiers also see a lot of activity during the summer. The trails used for hiking give visitors unique opportunities to see wildlife and plant life with minimal interference.
The passes and tunnels in these mountain areas also play critical roles in the transit system. Tourists have more options for seeing significant regions of the country, thanks to these tunnels and passes.
Over 60% of Switzerland's surface area is in the Alps. As much as 23% of the Alps are in forested areas, adding greater landscape diversity for outdoor adventure-seekers.
What Type of Life Might Travelers Find
Despite the bleak terrain, the alpine areas have diverse animal and plant life. These species have strong resilience that makes them worth tourists' time.
Black kites, back salamanders, and ibex are some species that have adapted well to this environment and are among the species visitors see the most. Wildlife observers and photographers will enjoy the lovely backdrops that the mountains provide.
Some of the flowers that visitors to this area might encounter include icons like edelweiss and gentian. These flowers are always a delight for hikers, especially when they appear in few other locations.
Switzerland is also host to hardy flora species that thrive in the harsher conditions of glacial zones. The dwarf willow, one of the world's most diminutive trees, thrives in these areas.
Famous Tourist Spots in the Swiss Alps
Switzerland's alpine regions offer a range of features, from lakes to forests and glaciers. The most famous spots in the country provide unique ways of encountering and enjoying the fantastic scenery.
The Matterhorn
One of the most legendary places to visit in the Swiss Alps is The Matterhorn. This mountain has an almost-perfect pyramid shape that has helped make it one of Switzerland's most impressive peaks.
Zermatt, the village at The Matterhorn's base, offers some of the best vantage points for photographing this iconic mountain. Funiculars, an open-air rack railway, and aerial tramways made the mountain and its splendors easier to reach.
Interlaken
Trips to Switzerland would only be complete with visiting Interlaken, known for its location between Lake Brienz and Lake Thun. Hiking is one of the most popular activities, providing a perfect backdrop for nature photographers to take stunning photos.
Paragliding is a popular activity in this area. One contributing factor to paragliding's popularity in the area is visitors' unique view during this activity.
Jungfrau
The Jungfrau region tops the list of areas most commonly visited in this alpine paradise. This area is between the Jungfrau and Mönch ranges.
As part of a United Nations Educational, Scientific and Cultural Organization (UNESCO) World Heritage site, this area enjoys maximum protection, so visitors may continue to enjoy it for years to come. Some of Switzerland's best glacial sites are nearby, and the region also boasts some of the best-quality hiking trails in the country.
This area features Europe's highest railway, which has operated for over 100 years. The trip to the top gives visitors a look at the Aletsch Glacier, with views encompassing France, Germany, and Italy.
The Swiss National Park
The Swiss National Park also enjoys UNESCO World Heritage Site status. This site has been essentially unchanged since its establishment as a park. Read our article on Must Visit Places In Danger of Disappearing to learn more about other at-risk UNESCO designated sites.
With over 49 mi of hiking trails, there is always something exciting to see. Hiking through this area is a perfect way to develop a new appreciation for relatively unspoiled natural areas.
Tips for taking advantage of scenic opportunities
There are many ways to access Switzerland's locations that boast some of the most stunning scenery. Whether visitors are casual tourists or experienced mountaineers, there will be accessible options for reaching some of the most popular sites.
Railways and tramways make these impressive sites easier to reach. Boats can provide fresh perspectives on areas close to lakes, such as Interlaken.
As you continue to immerse yourself in the captivating world of majestic mountains and picturesque landscapes, consider broadening your horizons beyond the Swiss Alps. The Scottish Highlands, a unique blend of breathtaking scenery, rich history, and diverse outdoor activities, presents another extraordinary destination for nature enthusiasts and adventure-seekers. We invite you to explore the rugged beauty and timeless charm of the Scottish Highlands, where countless unforgettable experiences await.