The Greek Isles offer so many choices it can take time to decide where to start first because there is so much to consider. Will you choose the romance of Santorini or the family-friendly air of Crete?
There is a lot of beautiful scenery to savor, and all the islands are easily accessible for adventure-seekers. You can see as many islands as you want, with no difficulties.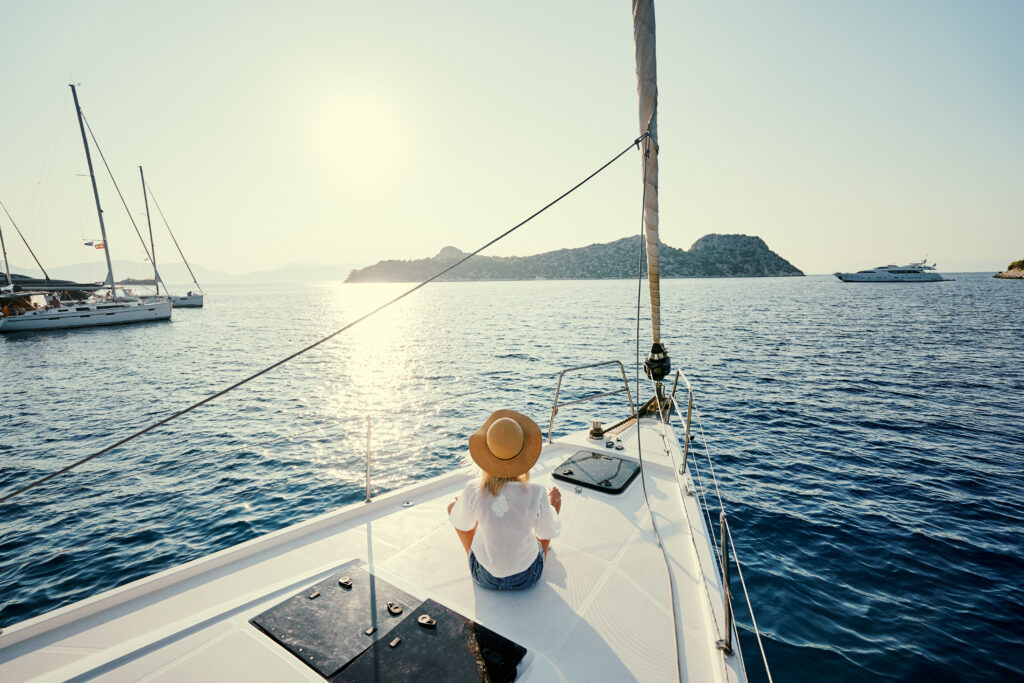 Is There A Best Time to Visit the Greek Isles?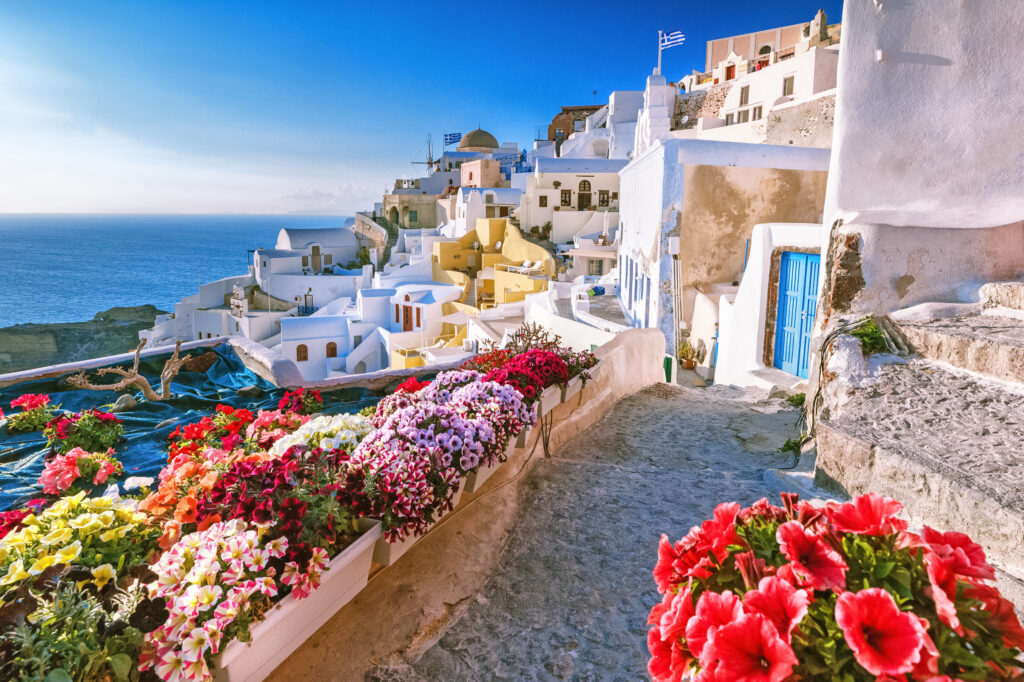 April, May, October, and November are ideal times to visit the islands in Greece without encountering large crowds. Besides having fewer visitors, better temperatures are more conducive to outdoor exploration.
Visitors that are unconcerned about hotter temperatures will find July and August excellent times to visit. Summer festivals in Greece are among the best in the world and worth your time if you want to get your fill of music and other cultural events.
What Are the Best Islands in Greece for Scenery?
Although all of the Greek Isles have unique beauty and charm, five islands, in particular, stand out for their scenic beauty. The good thing about touring these islands is their relative proximity to each other, making trips to multiple locations much more accessible.
Santorini

Santorini stands out for its dramatic volcanic landscapes, which have helped contribute to the island's popularity and make it a filming location of choice for movies and TV. The island's unique crescent shape comes from a volcanic eruption that left behind an impressive caldera 3,500 years ago.
Santorini stands out for its beaches with black, red, and white sand, a combination seldom seen elsewhere. The houses dotting the cliffsides feature attractive limestone that blends with the island's landscapes.
The hills on the island offer gorgeous views of the Aegean Sea, which has clean, minimally polluted water. Sunsets from this island are impressive, with the whitewashed walls and town lights.
Akrotiti's ruins, which date back to the Bronze Age, are impressive and have been the site of multiple excavations. This island also has a small but thriving wine industry leading to a nice collection of vineyards.
Crete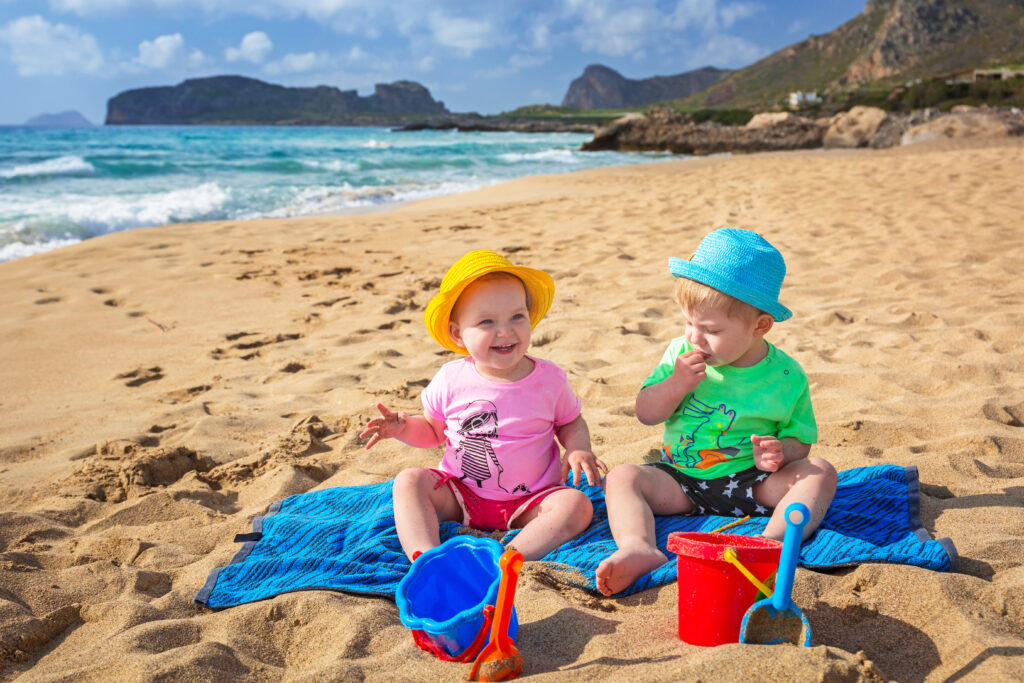 Crete is one of the largest Greek islands and is a favorite family adventure site. The island has seen the rule of civilizations ranging from the Romans to the Turks, contributing to various architectural styles.
Lasithi, in the eastern part of the island, features lush forests that contrast the otherwise rocky landscape. The White Mountains get their name from the natural limestone and host the nine-mile-long Samaria Gorge.
Crete's beaches feature beautiful white sand, which helps provide a lovely atmosphere for water activities. These beaches also have beautiful coves that are worthy of exploration.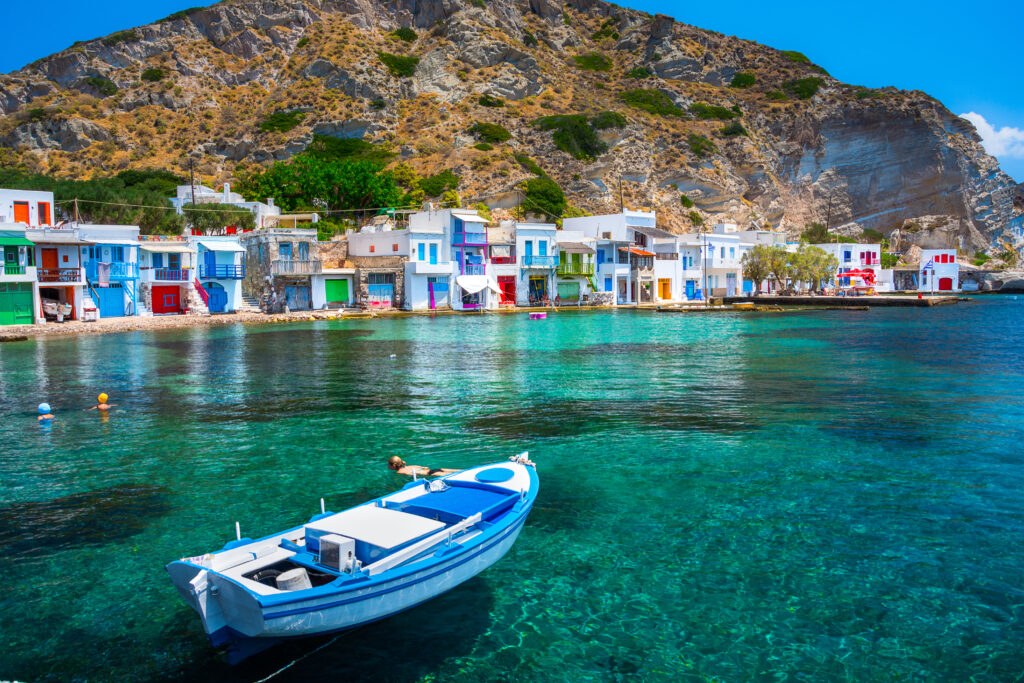 Like many of its other islands, Milos boasts stunning beaches and pristine blue waters. This island offers many of the scenic benefits of Santorini without the large crowds.
There are 70 beaches on this island, and small fishing villages dot the coast. As travelers journey toward the interior, they can savor volcanic scenery with an imposing look.
Paros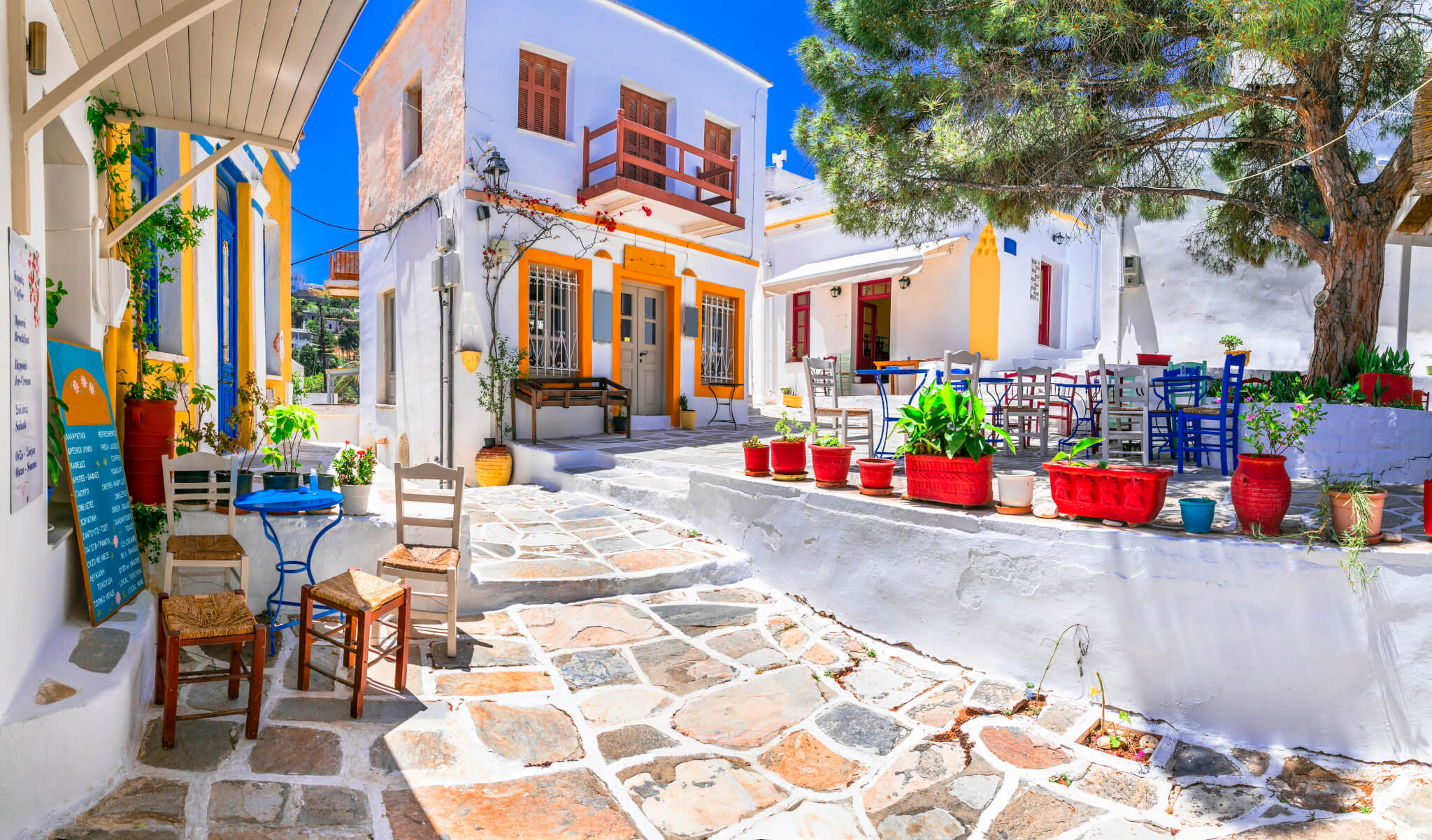 Paros is the second-largest of the islands in Greece, with sandy beaches and the turquoise-blue water typical of these islands. Parikia, the main town and capital of the island, features many beautiful flowers and trees, perfect for photographers and videographers to check out.
Kolymbithres is the most well-known beach on this island, featuring ancient granite rock formations dating back millions of years. Water sports also draw visitors, especially surfers, including kite and wind-surfers, who find ideal conditions for these sports.
Folegandros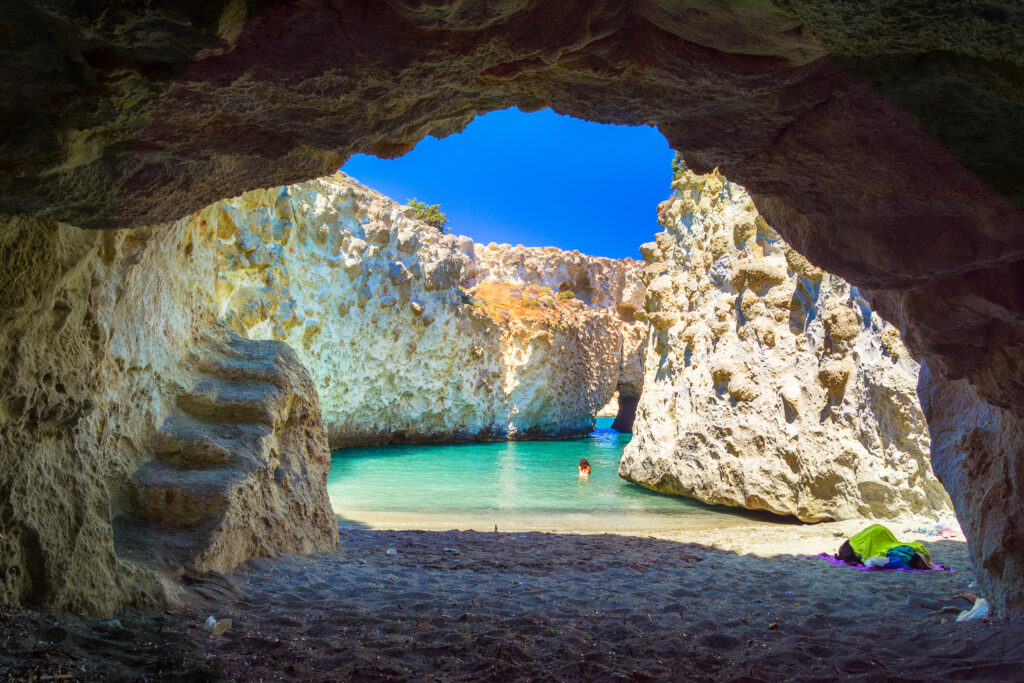 Folegandros has often been considered one of the more off-the-beaten-path islands for visitors. The location is between Milos and Santorini, making it more accessible for travelers also seeing the other two islands.
Beautiful landscapes and beaches give this island a reputation for having some of the most stunning scenery. The cliffs have a dramatic look, offset by the colorful fishing fleets.
The main town, Chora, has a clifftop location that overlooks the Aegean Sea. This town is medieval and maintains its original charm.
Beaches on this island have remote coves and bays that are exciting to visit by boat. The area around the Panagia church is one of the top places to view the sunset on this island.
How Easy Is It to Travel Between the Greek Isles?
When you visit Greece, island-hopping will be crucial to your travel plans. Most travelers are unlikely to want to confine their adventures to one island.
Traveling between the islands by ferry may last 45 minutes to two hours. The Piraeus port at Athens is ideal for access to Crete, Milos, and Santorini.
Crete, Milos, Paros, and Santorini have airports that increase accessibility for tourists. Traveling by plane makes it easy to see more islands in less time.
The Greek Isles provide a thrilling trip that is always worth your time. Don't miss out on this unforgettable adventure!
For more exciting destinations around the world, check out our article on Scottish Highlands