Discover Washington, DC, a city rich in history and culture, with iconic landmarks and hidden gems. Whether exploring monuments or museums, this guide to the nation's capital offers an intriguing blend of traditional highlights and lesser-known attractions. Enjoy a journey that promises an unforgettable experience for travelers of all ages.
Landmarks to Renowned Museums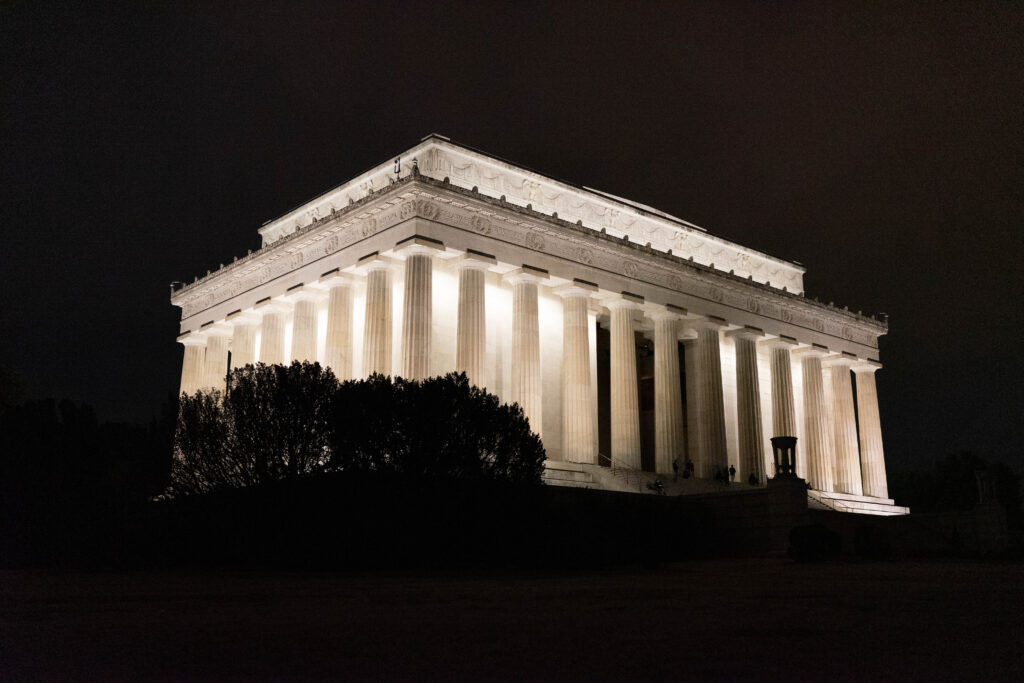 Washington, DC, is an iconic vacation destination for travelers of all ages. Our nation's capital is home to essential buildings, monuments, and historic locations, all of which are must-dos on any first-time visitor's itinerary. But a trip to Washington, DC, wouldn't be complete without a few fun and surprising experiences that will bring the history and culture of one of the US's most vibrant cities to life. Your travel group will love to explore these hidden gems in Washington, DC, along with some of the not-to-be-missed classic spots everyone should experience.
Take a Guided Tour of the US Capitol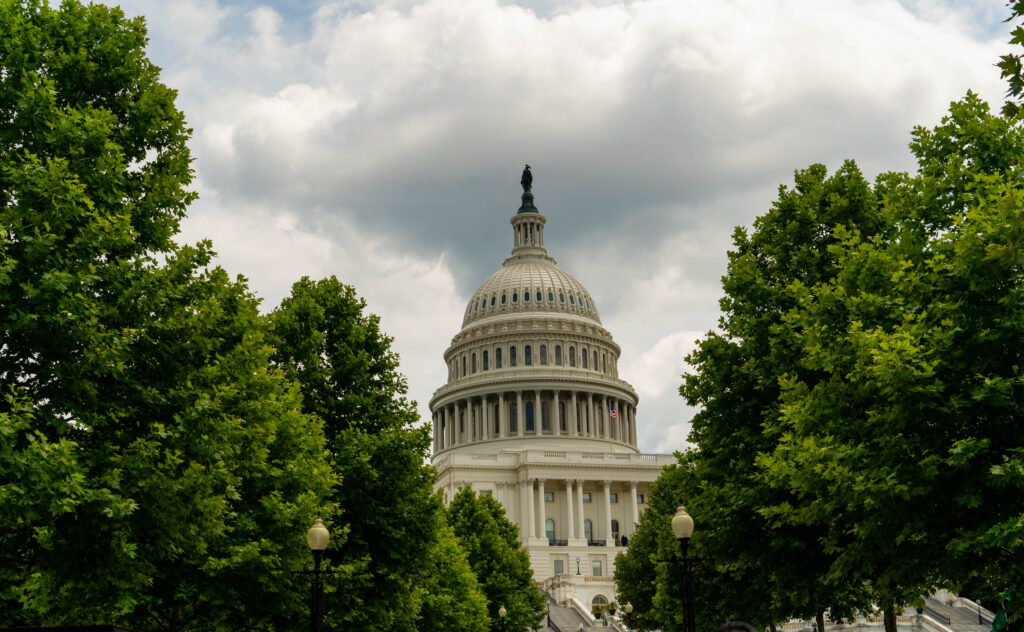 At the top of your Washington DC checklist should be attending one of the many free tours of the US Capitol building.
Bike the National Mall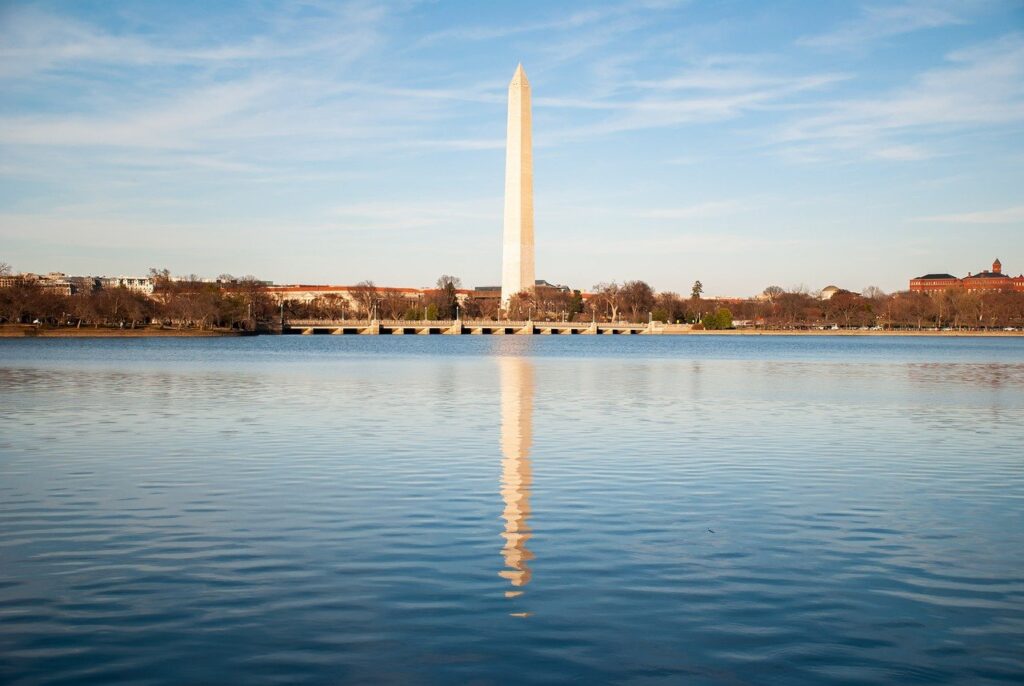 Running through the center of busy DC is the National Mall. With over 1,000 acres of tree-lined space, the Mall is home to green space, pools, museums, monuments, and even a golf course. Snag a bike from Capital Bikeshare spots sprinkled around the park and cover more ground while you see the sights.
Check Out Theodore Roosevelt Island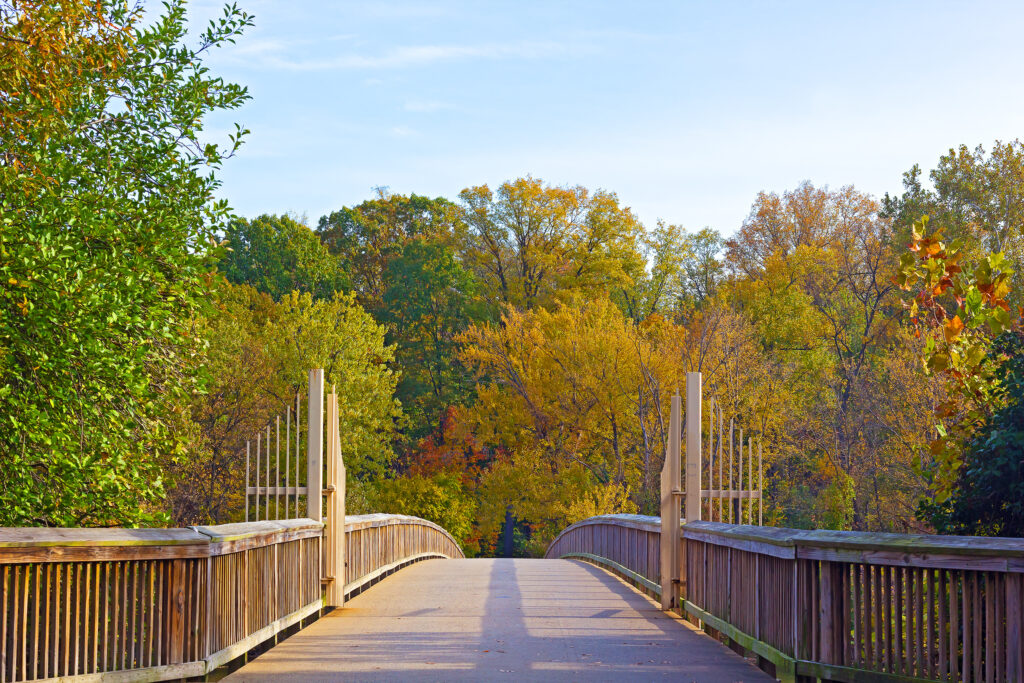 Kids and adults alike will enjoy the slower pace of this lesser-known National Park. Kids can become Junior Rangers on the Washington DC island located on the Potomac. Older visitors can hike trails through the park's three distinct habitats.
Taste Nostalgia at Ben's Chili Bowl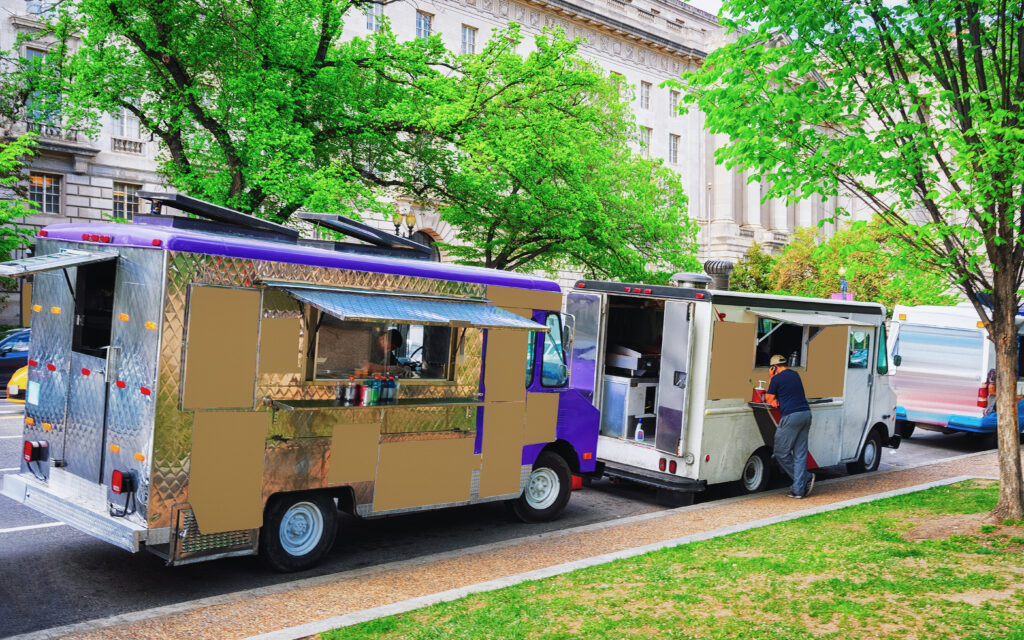 One of the most famous dining destinations has served famous patrons like Presidents and movie stars. But Washington DC locals and visitors alike line up at this casual counter-service spot for a bowl of Ben's famous chili. It's perfect for warming up after a long day of sightseeing.
Wander Through the National Portrait Gallery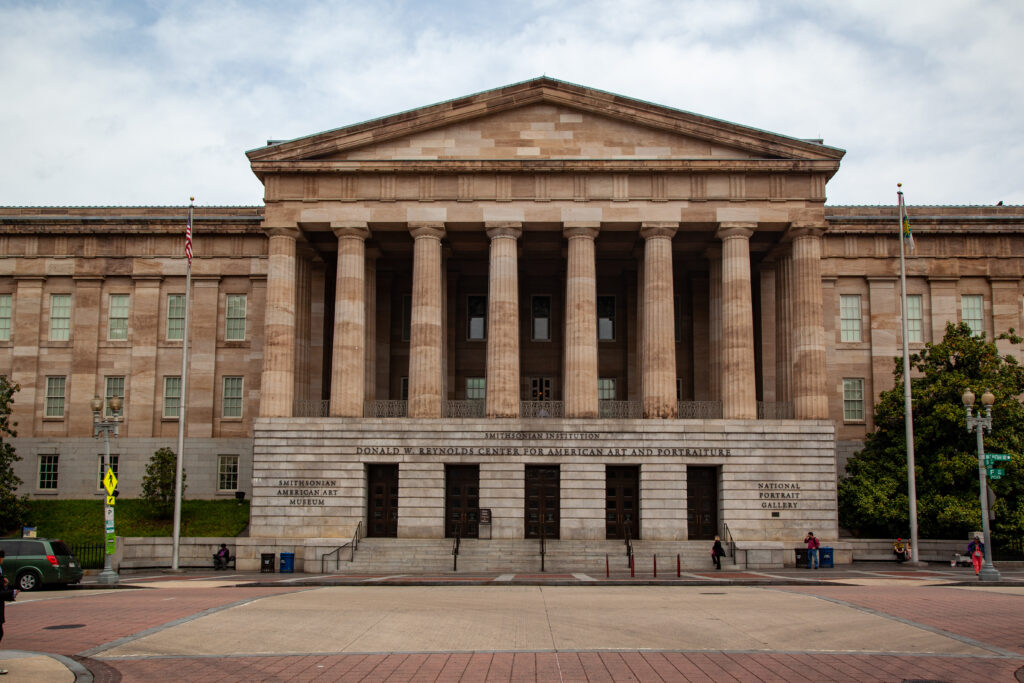 Washington DC's National Portrait Gallery is a great spot to experience history from a different perspective in a city chock-full of museums and monuments. The Gallery is also home to over 23,000 pieces of media. Including paintings, drawings, prints, and engravings of the many people who contributed to the history and culture of the United States.
Spend an Afternoon at the Wharf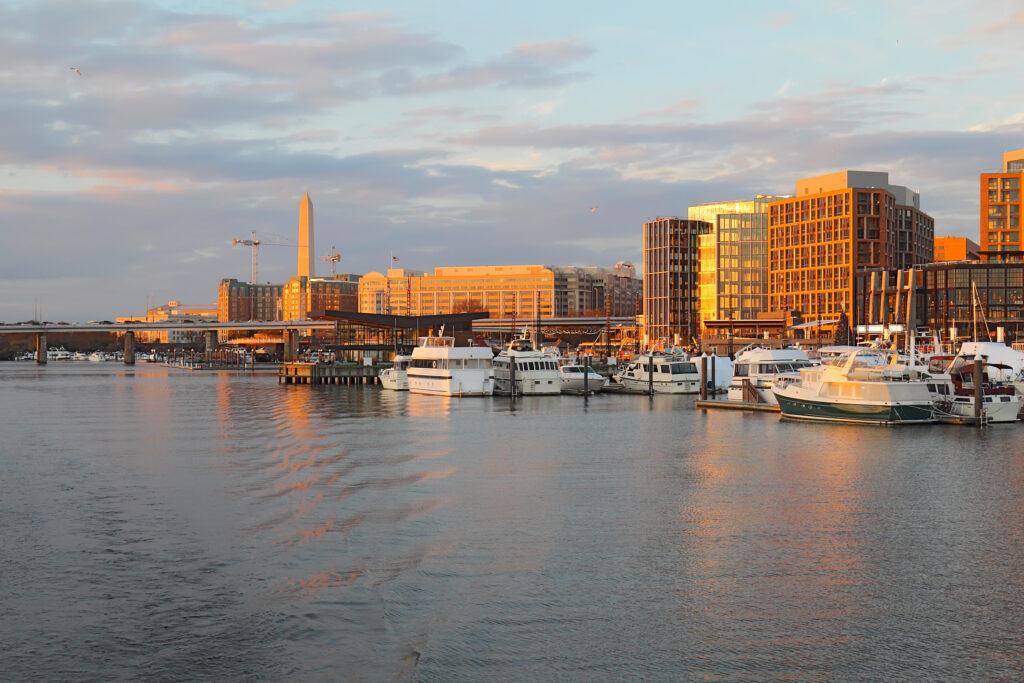 Take a break from visiting museums and head to Washington, DC's newest multi-billion dollar waterfront destination. Hop on a free shuttle or the Metro from the National Mall to eat at one of the Wharf's top-notch restaurants, rent a boat, or listen to a free concert. Then, wander around the gorgeous marina and take in the spectacular views of nearby monuments from the waterfront.
Take a Night Tour of the National Monuments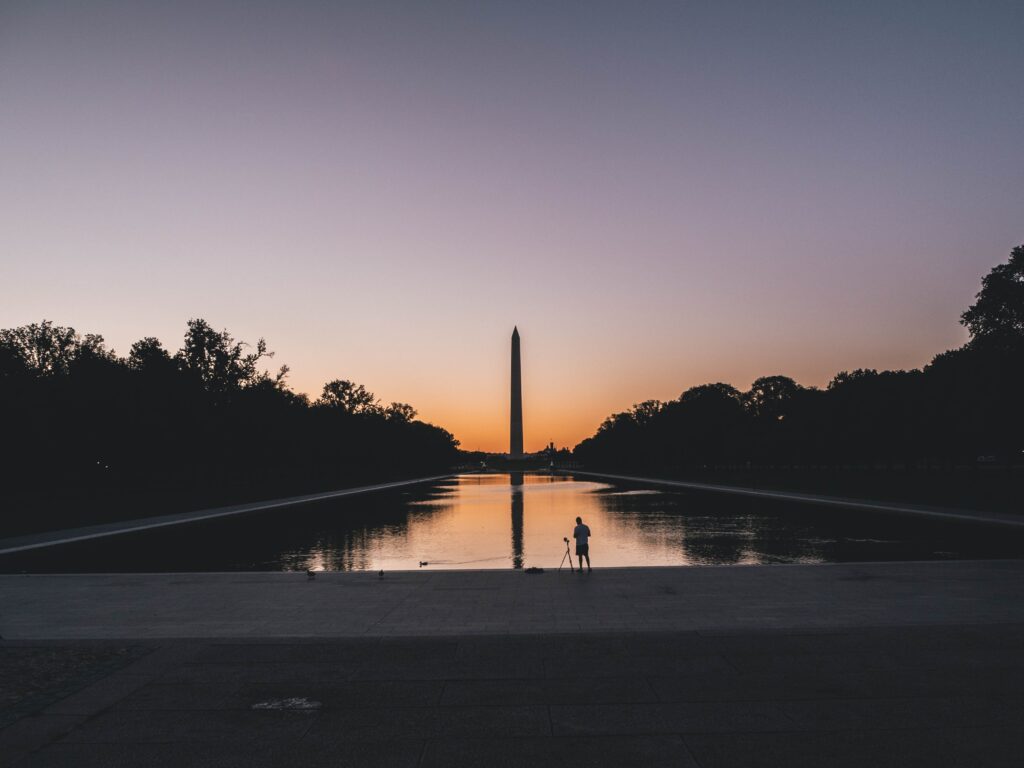 The National Mall is crowded with visitors all day, so consider taking a moonlight tour of its National Monuments instead. The Lincoln Memorial is especially moving when lit up at night, and with fewer visitors to contend with, the experience can be magical.
Visit the Museum of Natural History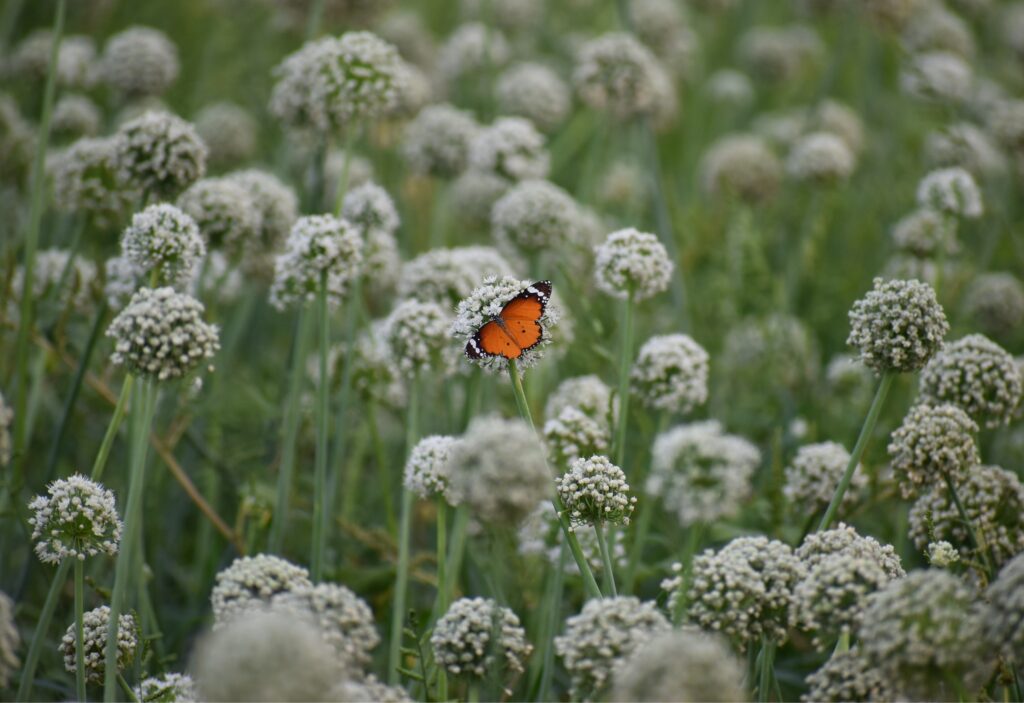 With its bigger-than-life dinosaurs, Butterfly Garden, Ancient Egypt room, and a plethora of rotating exhibits, the Smithsonian's Museum of Natural History is a feast for the eyes and brain that visitors to Washington DC of all ages will love.
Experience the Air & Space Museum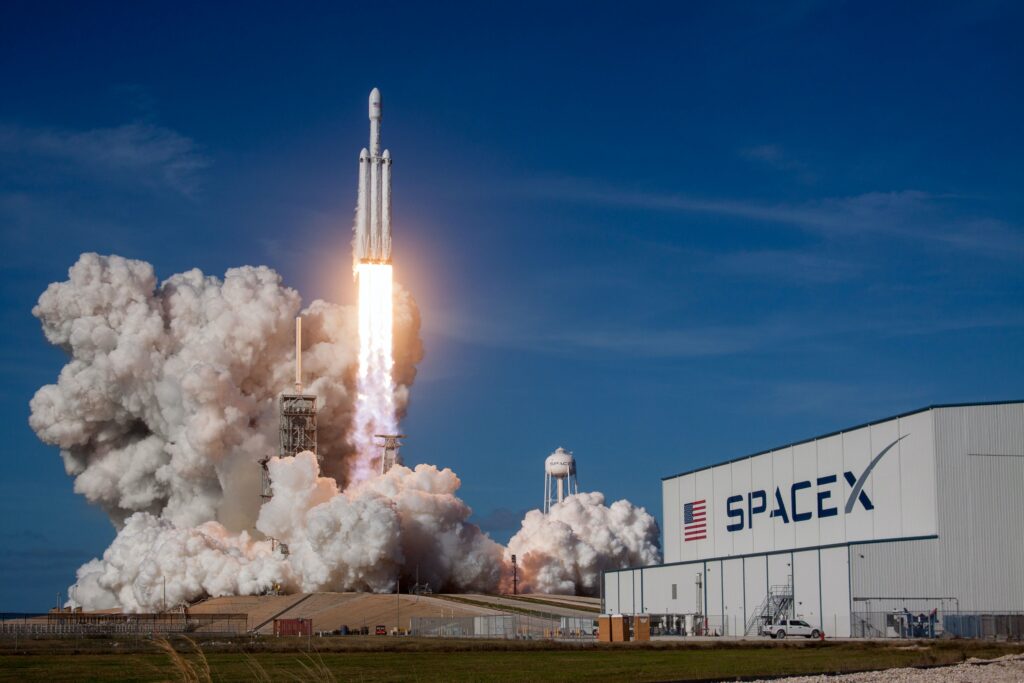 Step into rocket capsules, marvel at the Wright brothers' airplane and look at aircraft that have played a part in exploring our world at the Air & Space Museum. This massive facility also has a fantastic IMAX theater that will put you front and center in our world's race to explore the universe.
Look at DC Differently with a Mural Tour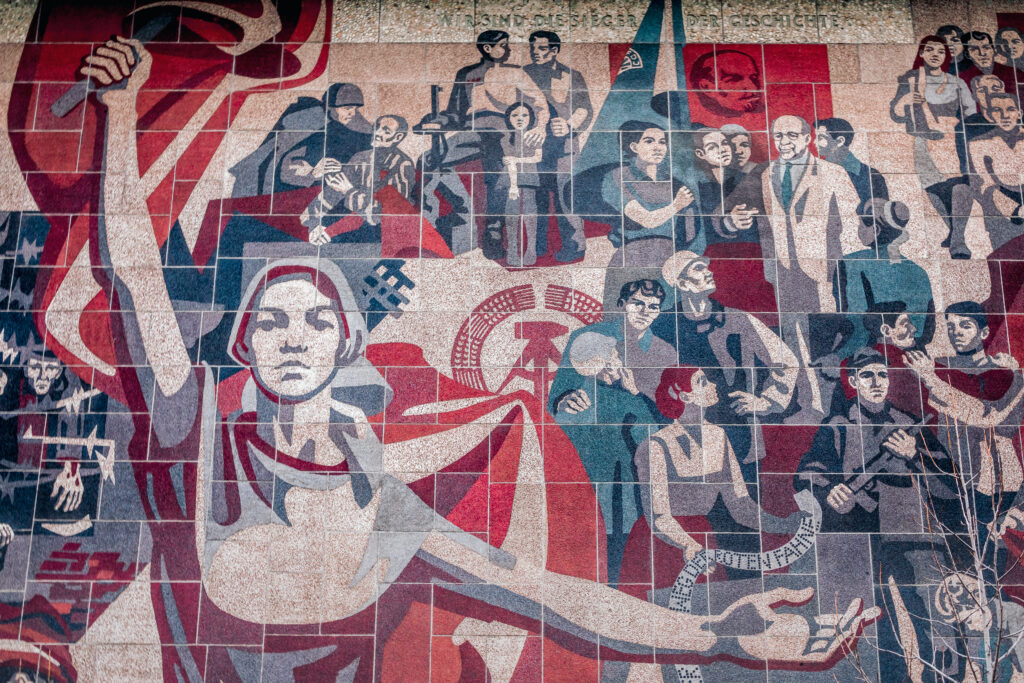 Explore NoMa (North of Massachusetts Avenue) and Union Market's vibrant murals in a walking tour that weaves through these historic areas. After all, this unique Mural Tour lets participants see how art has contributed to the national cultural conversation and finishes at the beautiful Union Market.
Take a Tour of the White House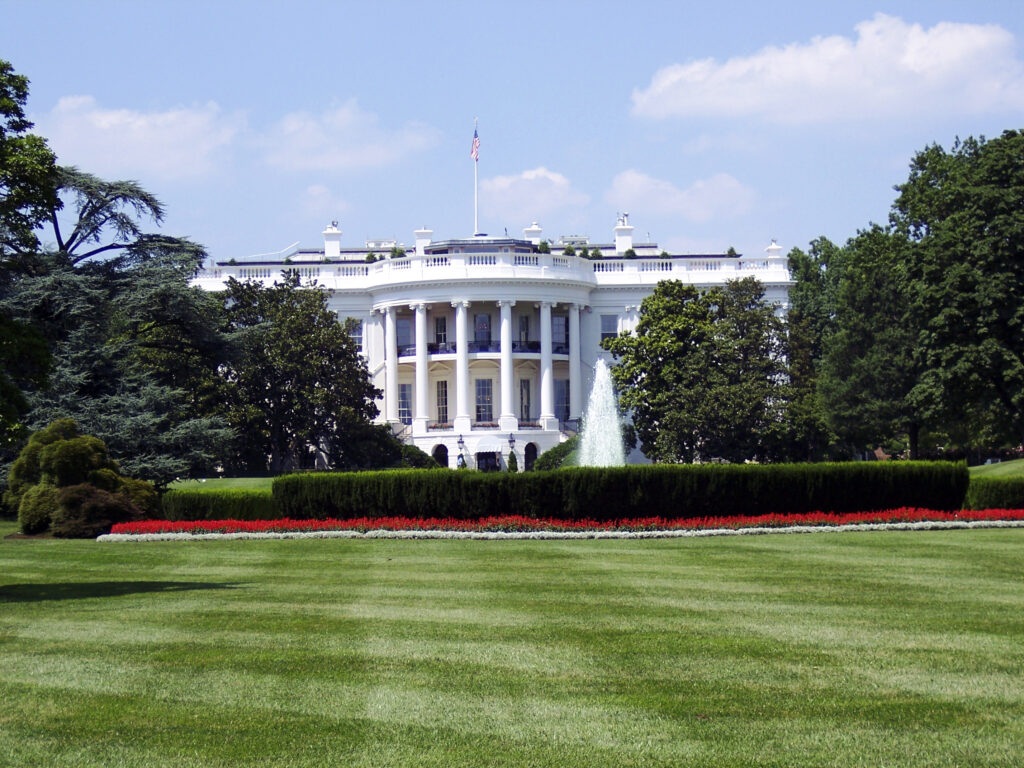 Free, self-guided tours provide a glimpse of the most famous residences in the country. Only available Tuesday through Saturday and by RSVP through your Member of Congress. Moreover, visiting the White House is the perfect way to see how Presidents and their families have lived and worked through the years.
Ride to the Top of the Washington Monument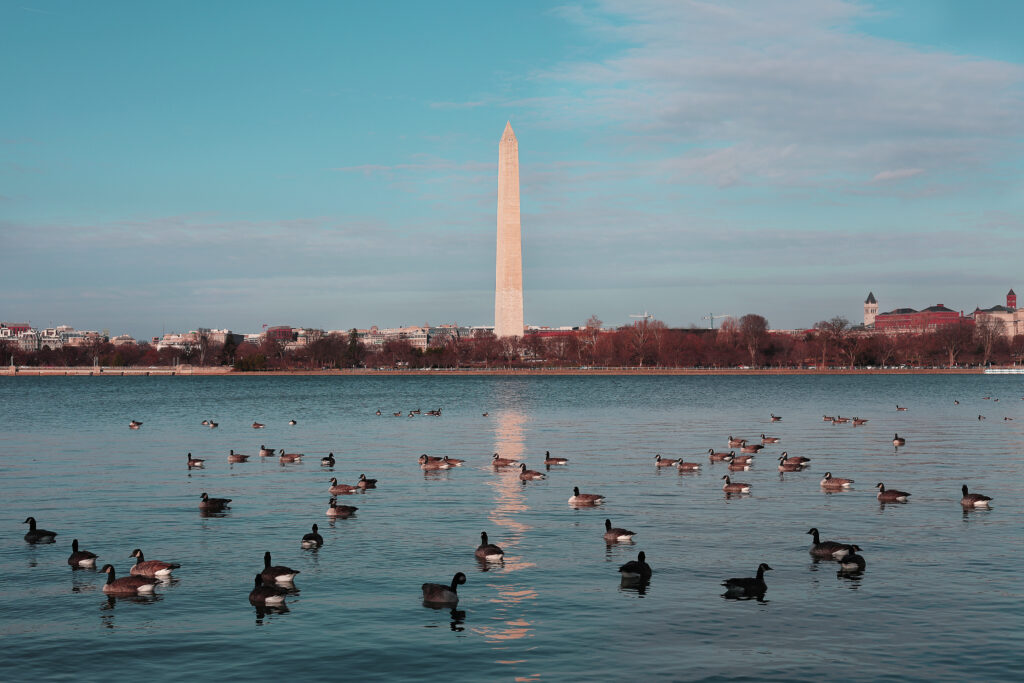 Towering over the National Mall, the Washington Monument is one of the most well-known structures in Washington, DC. Instead of viewing it from the outside, book a timeslot to ride to the top and view the historic city from a bird's eye view.
Go to Hillwood Estate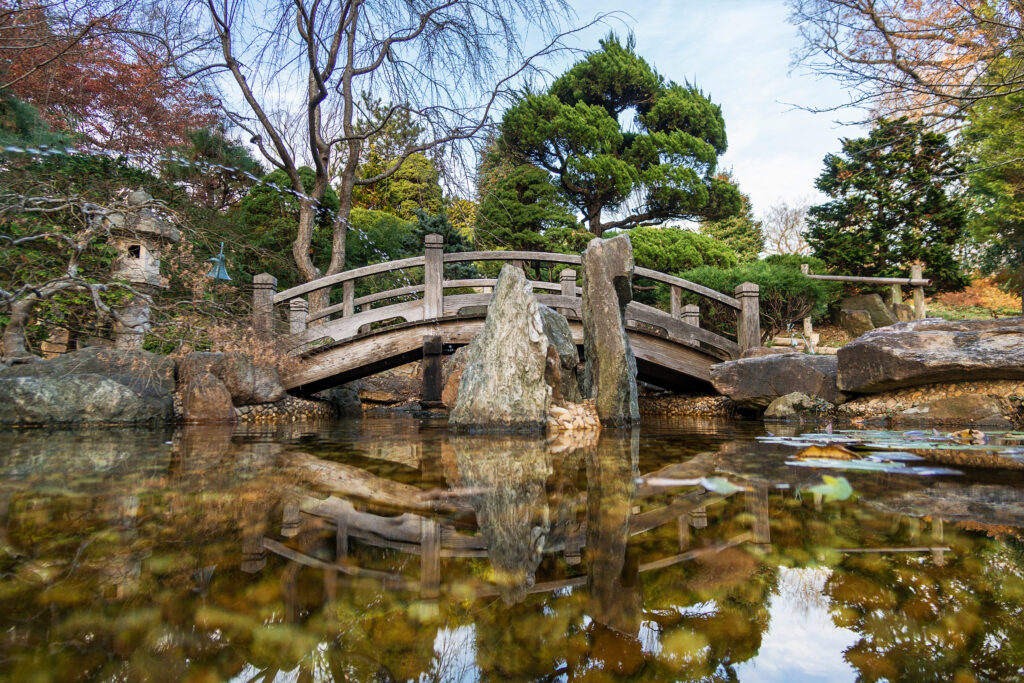 Peruse the grounds and spectacular Hillwood estate filled with French and Russian art and antiquities. Built by the Post Cereal/General Foods heiress Marjorie Meriweather Post, Hillwood Estate's genteel European aesthetic is a calming balm to the rushed, crowded tourist areas of Washington, DC.
Explore the National Zoo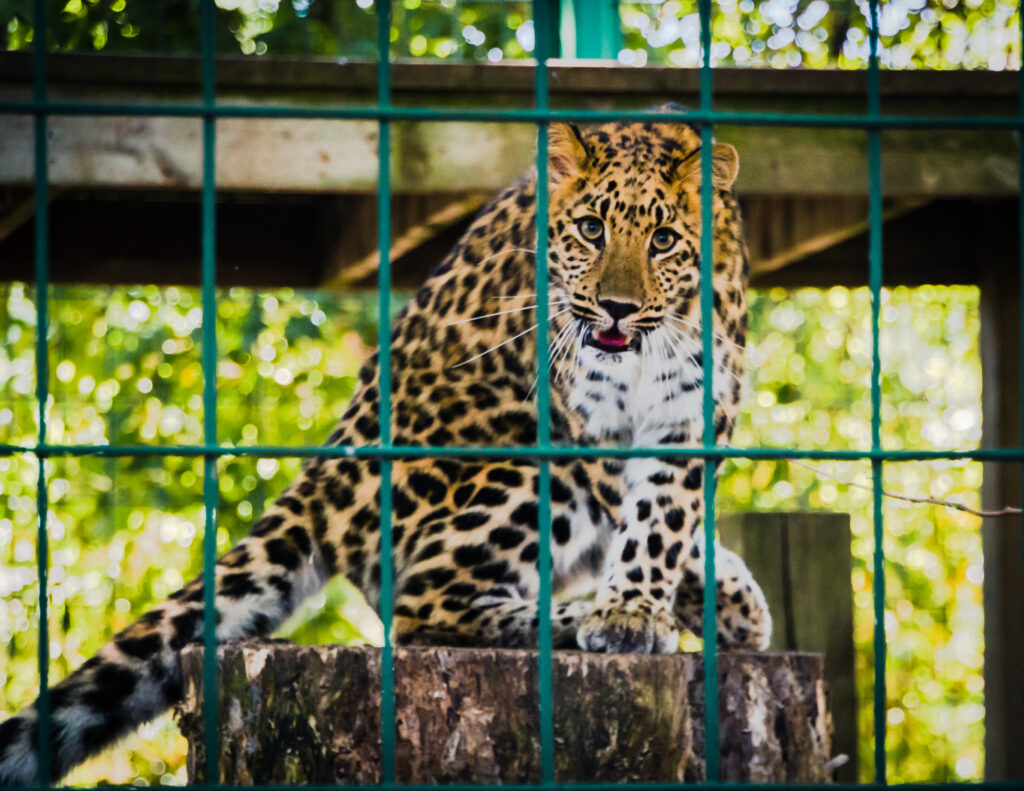 Washington DC's fantastic National Zoo is home to beloved residents like the newest gorilla, baby Zahra, and a family of giant pandas. You'll want to bring a picnic and wander the grounds of this Smithsonian property at your own pace.
Learn About President Lincoln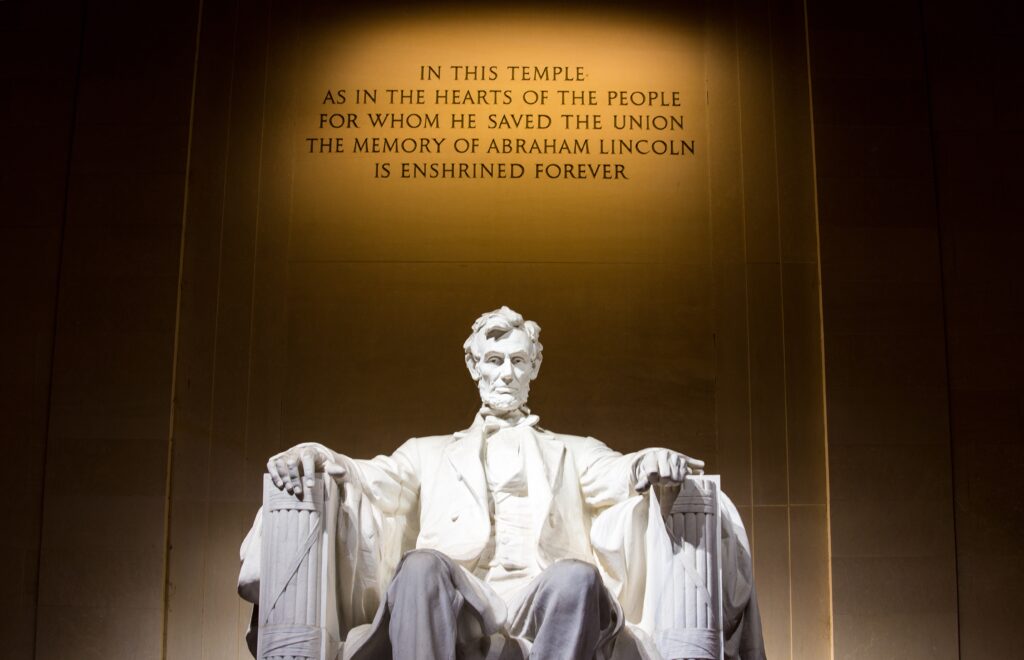 Step back in time with a visit to President Lincoln's Cottage to understand more about one of the most important Presidents the US has ever known. Then, plan a visit to Ford Theatre to learn about how Lincoln's untimely assassination still reverberates in US culture today.