Welcoming you to a world of romance, adventure, and wonder, this guide takes you through seven enchanting getaways perfect for couples. Each location, meticulously chosen, ranges from tranquil sandy beaches to snow-capped mountains, vibrant cities, to quaint countryside. Our journey starts in the charming and historic city of Savannah, Georgia, and transports you to the breathtaking Santorini in Greece, with stops at perfect destinations in between. Furthermore, you'll want to uncover the allure of these dreamy locales and reignite your love in the world's most beautiful corners.
Savannah, Georgia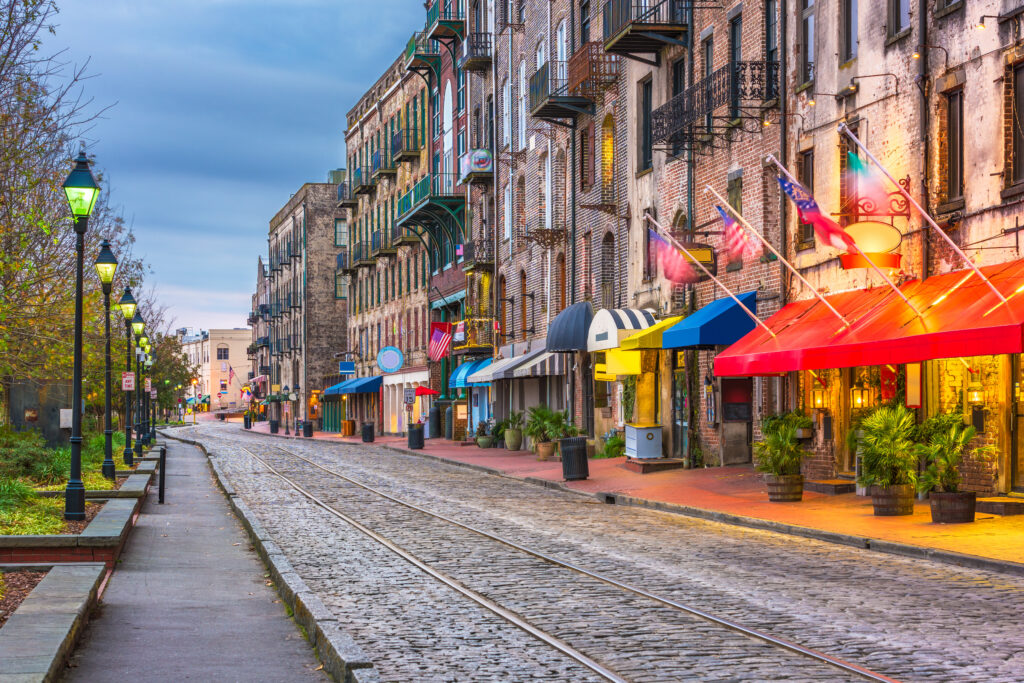 Steeped in history and southern charm, Savannah, Georgia, is a city that exudes romance at every turn. From its cobblestone streets to its enchanting public squares, it's easy to see why it's earned a reputation as one of the most romantic cities in the U.S.
Stroll hand-in-hand through Savannah's historic district, explore the shops and restaurants of River Street, and enjoy the beautiful city parks. Visit the stunning Forsyth Park, where couples can relax by the iconic fountain or enjoy a picturesque picnic beneath the Spanish moss-draped trees.
For dinner, enjoy a romantic meal at the Olde Pink House, an 18th-century mansion turned restaurant, or Vic's On The River for some of the best views in town. Afterward, enjoy a ghost tour or a moonlit stroll through Bonaventure Cemetery for a touch of the supernatural.
Consider staying at The Gastonian for lodging, an elegant bed and breakfast known for its uniquely themed, beautifully decorated rooms. After all, they enhance the experience with an evening wine and hors d'oeuvres reception daily.
Vail, Colorado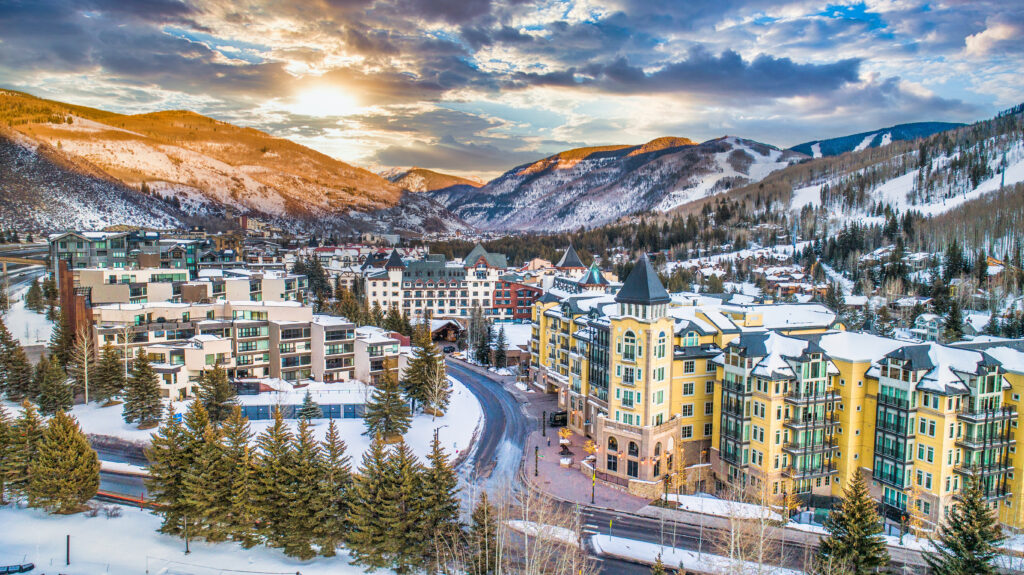 For couples who are outdoor enthusiasts and crave adventure, Vail, Colorado is an unparalleled destination. With its world-class skiing in the winter and opportunities for hiking, biking, and fly fishing in the warmer months, Vail serves as a year-round playground for couples seeking thrilling experiences together.
Stay at The Lodge at Vail, a luxurious resort located at the base of Vail Mountain. The hotel features a comprehensive spa, providing ample chances to unwind after a day of skiing or hiking. Moreover, you can satisfy your culinary desires at the renowned restaurant, Elway's Vail.
For a memorable dining experience, head to Game Creek Club. This private mountain restaurant is only reachable by Snowcat in winter and offers a picturesque 4x4 tour in summer. Its stunning views of the surrounding peaks and gourmet cuisine make for a truly romantic dinner.
And don't forget to explore Vail Village, a pedestrian-only area filled with shops, art galleries, and restaurants. After all, the cobblestone streets and Bavarian-style architecture give it a charming European vibe that couples will love.
Santorini, Greece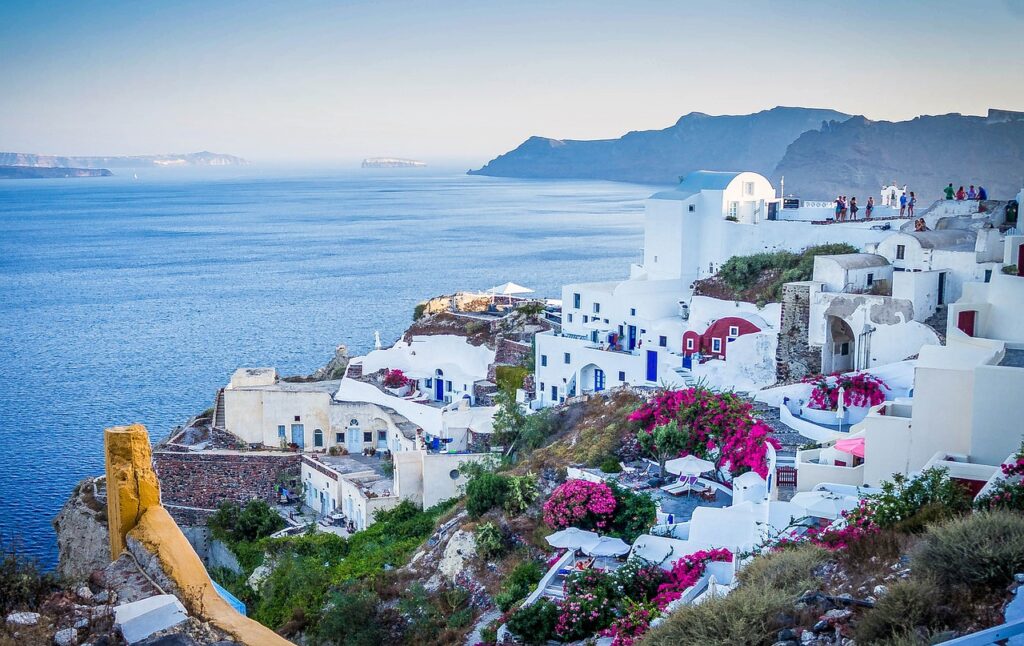 For an unforgettable romantic getaway, jet off to Santorini, Greece. Santorini is a dreamy destination for couples, known for its breathtaking sunsets, white-washed buildings, and bright blue-domed churches.
Begin your adventure in Fira, the island's capital, where you can walk hand-in-hand along the Caldera edge and soak in the stunning views of the Aegean Sea. Then, take a cable car ride to the old Port of Fira, where you can enjoy a romantic meal at a waterfront tavern.
Those interested in history and culture, visit the prehistoric town of Akrotiri or the archaeological museum in Fira. Alternatively, if a laid-back day is more your style, you can choose to unwind on one of Santorini's distinctive beaches such as Red Beach or Kamari Beach.
No trip to Santorini is complete without visiting Oia, known for its picturesque streets and iconic sunset views. Consider booking luxury accommodations such as the Canaves Oia Suites during your stay. Wrap up your day with an intimate dinner, relishing in the breathtaking view of the sea.
Kauai, Hawaii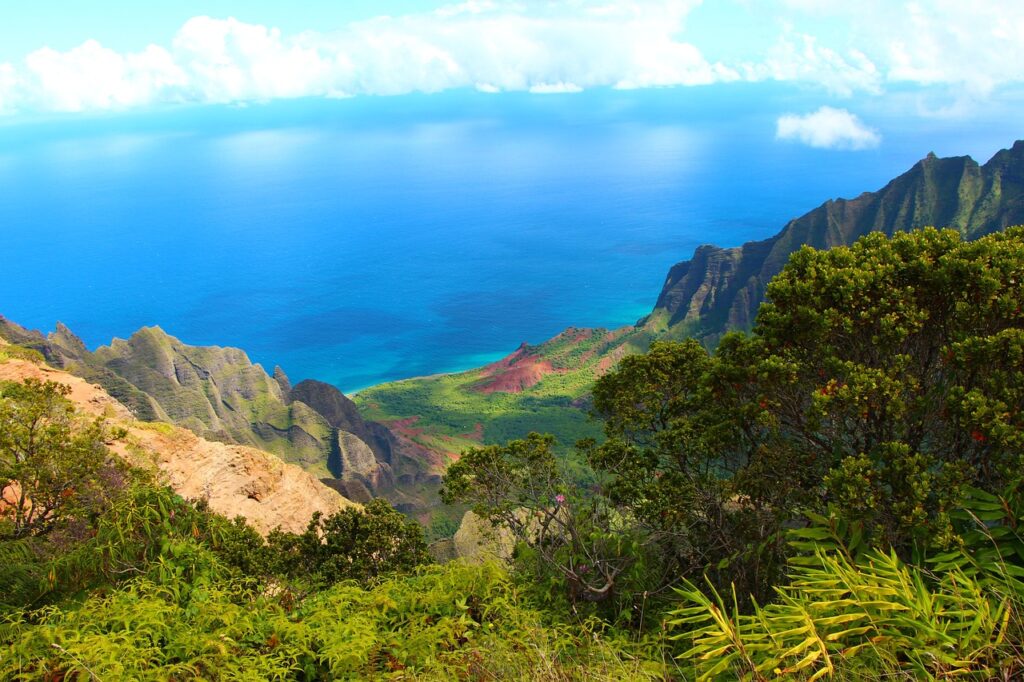 Nicknamed "The Garden Isle," Kauai is Hawaii's fourth-largest island, known for its lush green landscapes, towering cliffs, and emerald valleys. Whether you're hiking the trails of Kokee State Park, kayaking along the Wailua River, or exploring the Napali Coast by boat, there's no shortage of adventures for those seeking. After all, it's the perfect couples' getaway for those who love to explore the great outdoors.
The Pacific Northwest, USA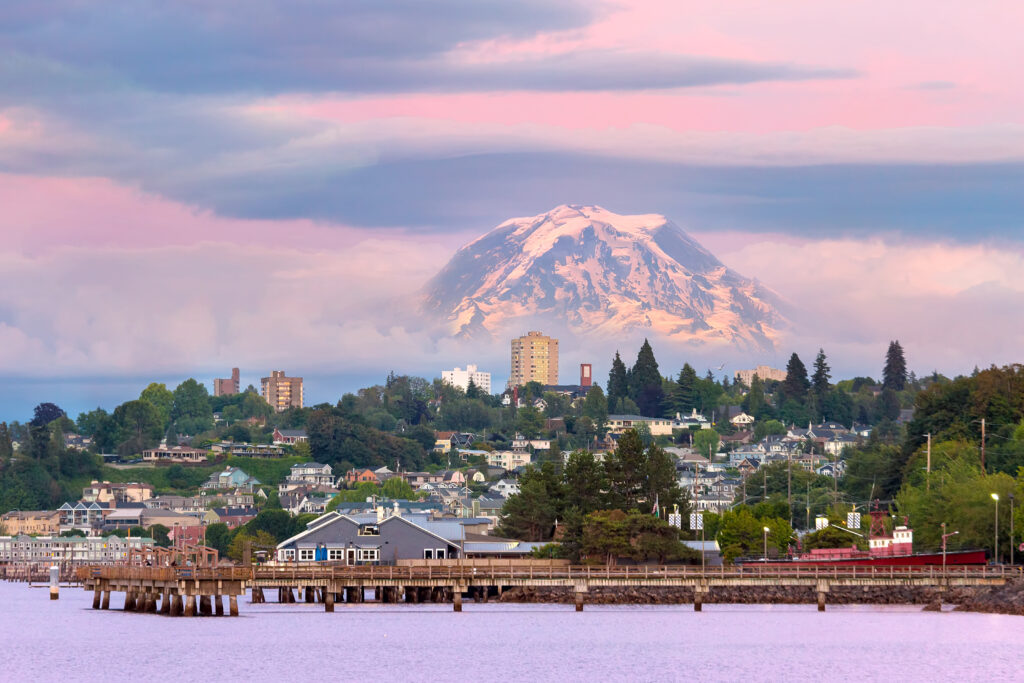 The Pacific Northwest, with its mixed landscapes and rich history, is ideal for couples seeking a versatile getaway. Its vibrant arts scene enhances the blend of city life and natural retreat. Start in Seattle, Washington, where you can visit the iconic Space Needle, browse local art at the Pike Place Market, or enjoy a romantic stroll around the waterfront.
For the more adventurous couples, take a ferry ride to the San Juan Islands and experience kayaking, hiking, and whale watching. Furthermore, drive down to Oregon to visit the bustling city of Portland, with its trendy food and coffee scene, and the majestic Multnomah Falls.
For a unique experience, consider staying in a treehouse at the Treehouse Point in Washington's beautiful Snoqualmie Valley. After all, you can experience the tranquility of nature in the comfort of a cozy cabin nestled amongst the trees.
Key West, Florida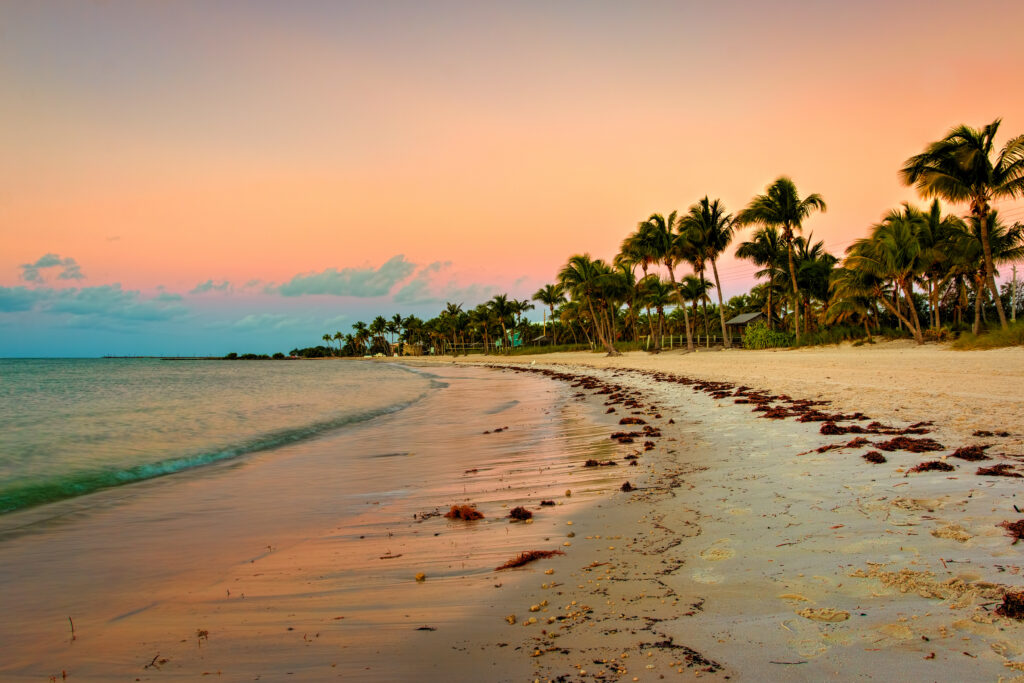 Key West, Florida, is the ultimate couples' getaway for a taste of the tropics without leaving the mainland. Explore beautiful beaches, experience historic landmarks, and immerse yourselves in the vibrant nightlife of this southernmost city.
Stay at the Southernmost Beach Resort for luxury amenities and easy access to the beach. During the day, you can explore the Ernest Hemingway Home and Museum or take a romantic stroll around the Key West Butterfly and Nature Conservatory.
As the day winds down, don't miss the sunset celebration at Mallory Square. In this nightly ritual, locals and tourists gather to watch the sun go down over the Gulf of Mexico. These nightly rituals are accompanied by street performers and food vendors. Finish the night with a romantic dinner at Latitudes, a restaurant on the private Sunset Key island, known for its stunning sunset views.
Marrakech, Morocco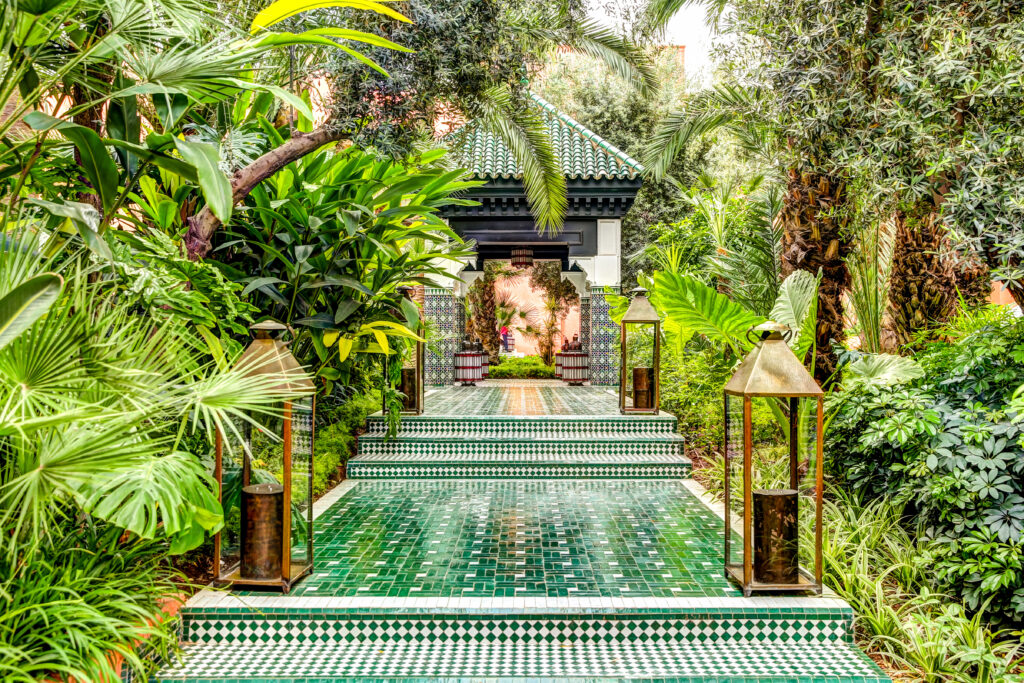 Marrakech, the magical Moroccan city, offers an exotic romantic getaway like no other. From wandering around the vibrant souks to exploring the beautifully preserved historical sites, this city has a wealth of things to do.
In one of Marrakech's beautiful Riads, traditional Moroccan houses, such as the Riad Yasmine, turned into boutique hotels. Here you can relax on the roof terrace, dip in the pool, and enjoy traditional Moroccan food.
For an extra dose of romance, elevate your experience with a hot air balloon ride over the stunning Atlas Mountains at sunrise, or embark on a captivating camel ride through the Palmeraie. In the evening, immerse yourselves in the enchanting ambiance of Jemaa el-Fnaa Square, where snake charmers, storytellers, musicians, and delectable street food create an unforgettable couples' getaway.
The Cotswolds, England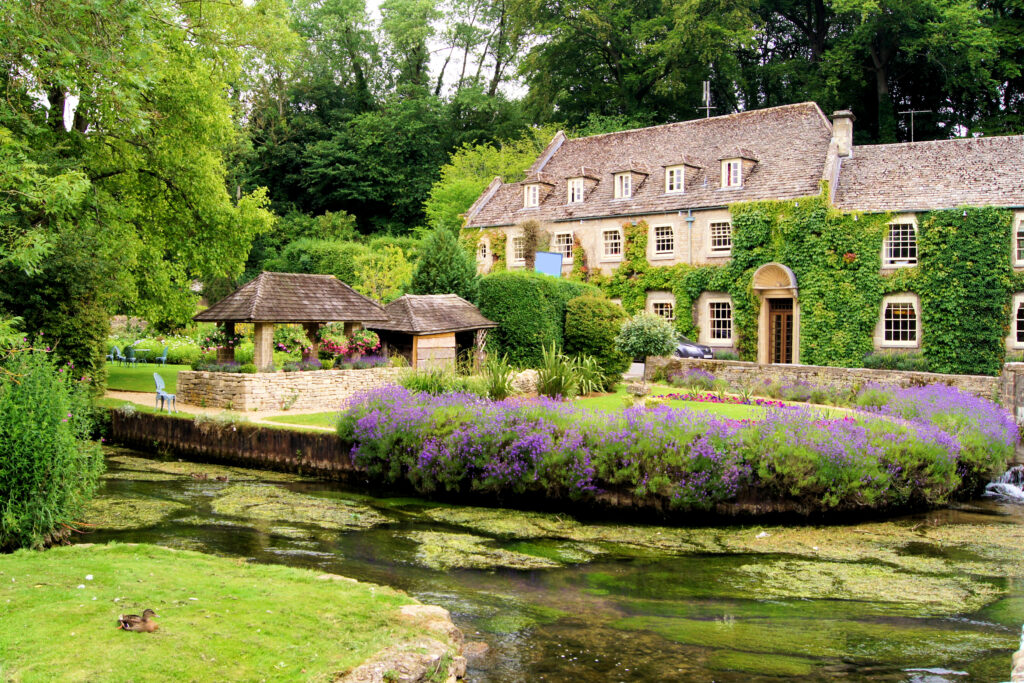 The Cotswolds are Quintessentially British, perfect for couples who appreciate natural beauty, historic charm, and tranquility. The area is full of picturesque villages with unique characters, traditional pubs, and beautiful gardens.
Stay in a traditional Cotswold stone cottage like Thyme. This is a restored historic manor with beautiful gardens and a fantastic farm-to-table restaurant. Visit the charming villages of Bibury, Bourton-on-the-Water, and Stow-on-the-Wold, stroll in the Cotswold Way, or visit the Blenheim Palace, the birthplace of Winston Churchill.
End your day with a romantic dinner at the Wild Rabbit. The beautiful gastro-pub serves dishes made from local and organic ingredients. Moreover, the Cotswolds offer an ideal setting for a peaceful and romantic weekend away.
A weekend getaway is more than just a break from the routine. It's a chance to reconnect, rekindle, and rediscover the magic in your relationship. Whether you're seeking thrilling adventures, peaceful relaxation, cultural immersion, or a refreshing change of scenery, there's an ideal couples' getaway destination waiting for you.