Walking is not just a mode of transportation but also an intimate way of exploring a city's identity. It allows us to experience the rhythm of local life, discover hidden gems, and truly immerse ourselves in a city's culture, history, and geography. Let's take a stroll through some of the most walkable cities around the world.
1. New York, USA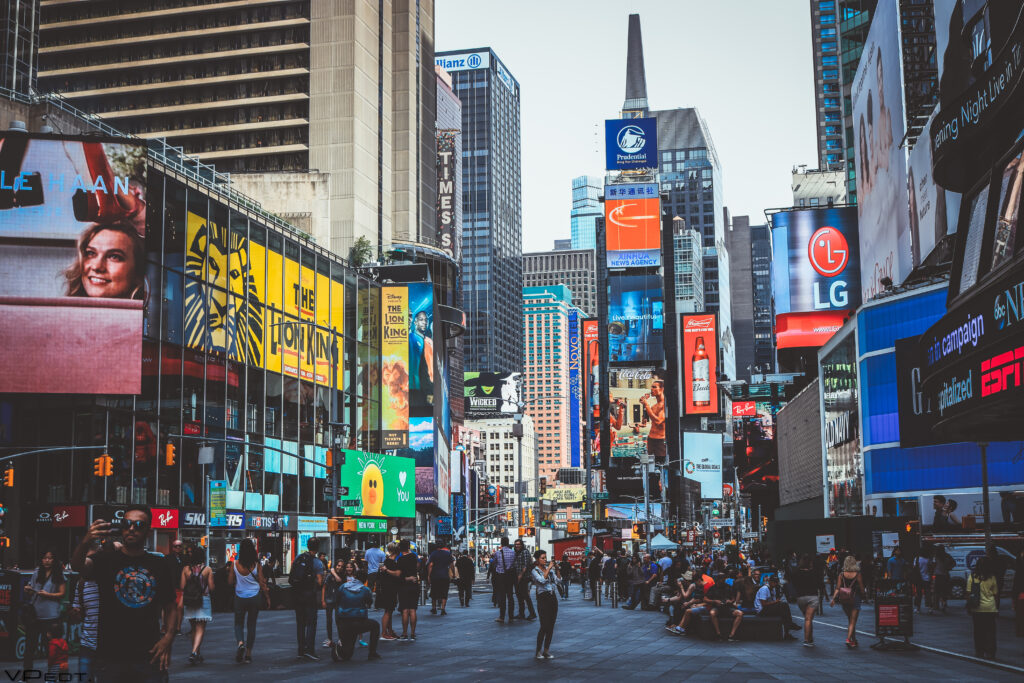 Stepping into a city where every corner buzzes with life, you'll soon discover that New York is renowned for its walkability. From here, you can effortlessly navigate Manhattan's intuitive grid system to explore distinctive neighborhoods, from the artistic SoHo to the sophisticated Upper East Side. Venture to the High Line, a unique elevated park transformed from a former railway line, offering fantastic views and an urban oasis of greenery. After all, you might prefer to lose yourself in the vast expanse of Central Park, a stunning green retreat amidst the city's towering skyscrapers. With every step taken in the city that never sleeps, new spectacles and experiences are unveiled, reinforcing New York's status as a true pedestrian's paradise.
2. Paris, France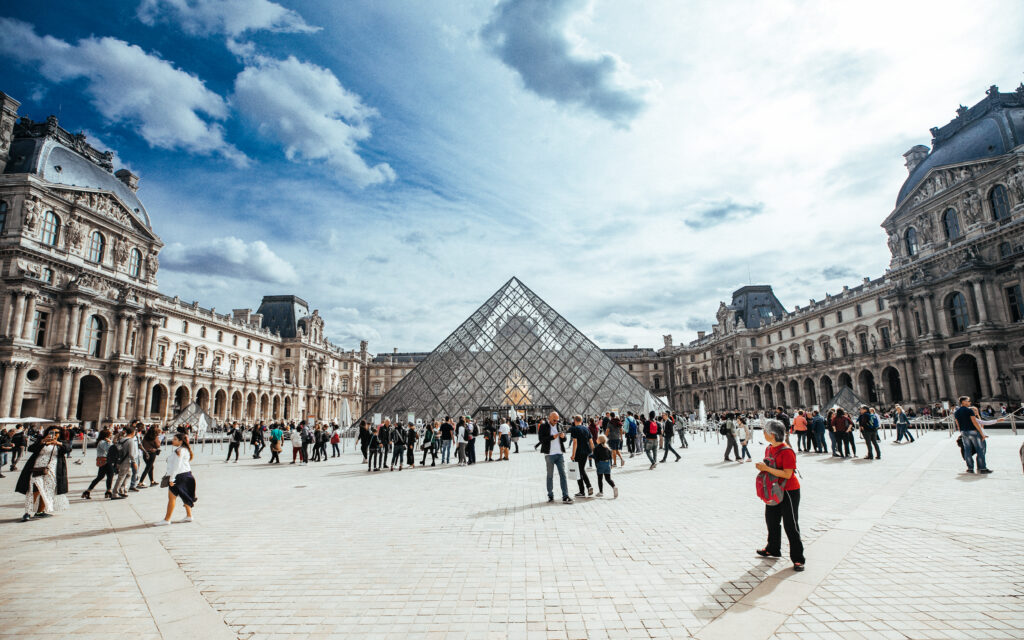 Embarking on a walk through Paris is akin to a journey through time and art. Begin your adventure as you amble along the historic boulevards, lined with elegant Haussmann buildings and vibrant cafes, each speaking volumes of tales from past centuries. Following this, a leisurely stroll along the Seine unravels like a living art history lesson, with significant landmarks such as the Gothic Notre Dame, the imposing Louvre, and the dazzling Eiffel Tower punctuating your path. Venture further into the artistic neighborhood of Montmartre. Here, narrow, winding streets will guide you to the breathtaking Sacré-Cœur Basilica. Owing to its high walkability, Paris emerges not merely as a city but a grand, open-air museum awaiting exploration.
3. Florence, Italy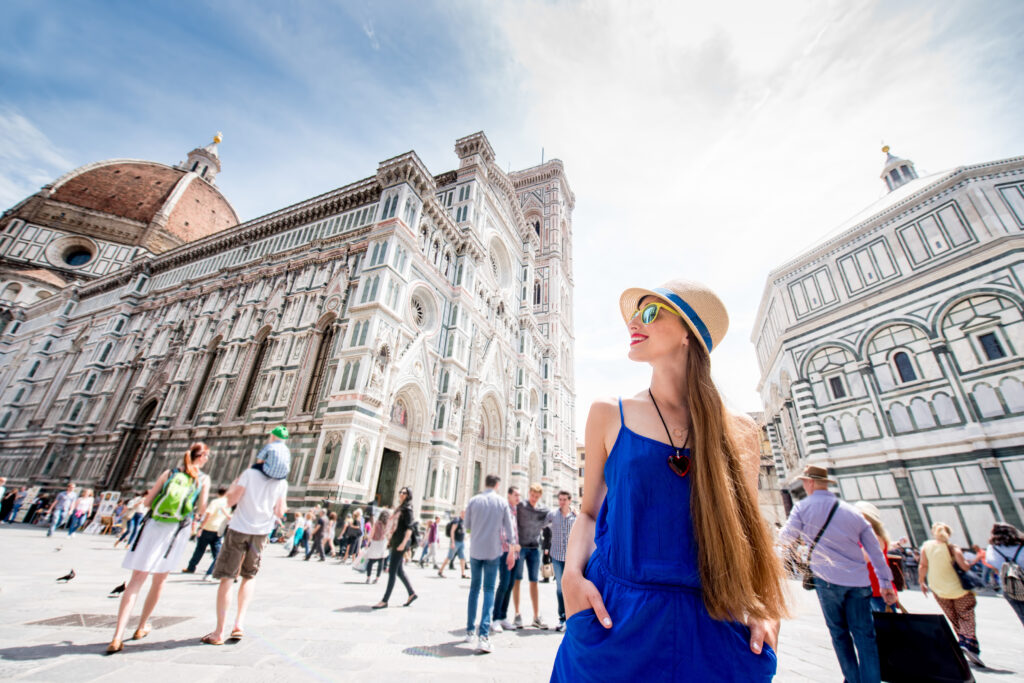 Set foot on Florence's cobblestone streets and find yourself amidst stunning piazzas best explored on foot. Recognized as the cradle of the Renaissance, the city brims with architectural and artistic masterpieces. Start from the grandeur of the Duomo and enjoy the charm of the Ponte Vecchio. Conclude your journey with the artistic treasures of the Uffizi Gallery, all comfortably within walking distance. Furthermore, you can wander into the artisan neighborhood of Oltrarno, delve into local markets, or climb up to Piazzale Michelangelo for a breathtaking sunset view. Altogether, every stone in this city holds a story, crafting Florence into a walker's dream destination.
4. Kyoto, Japan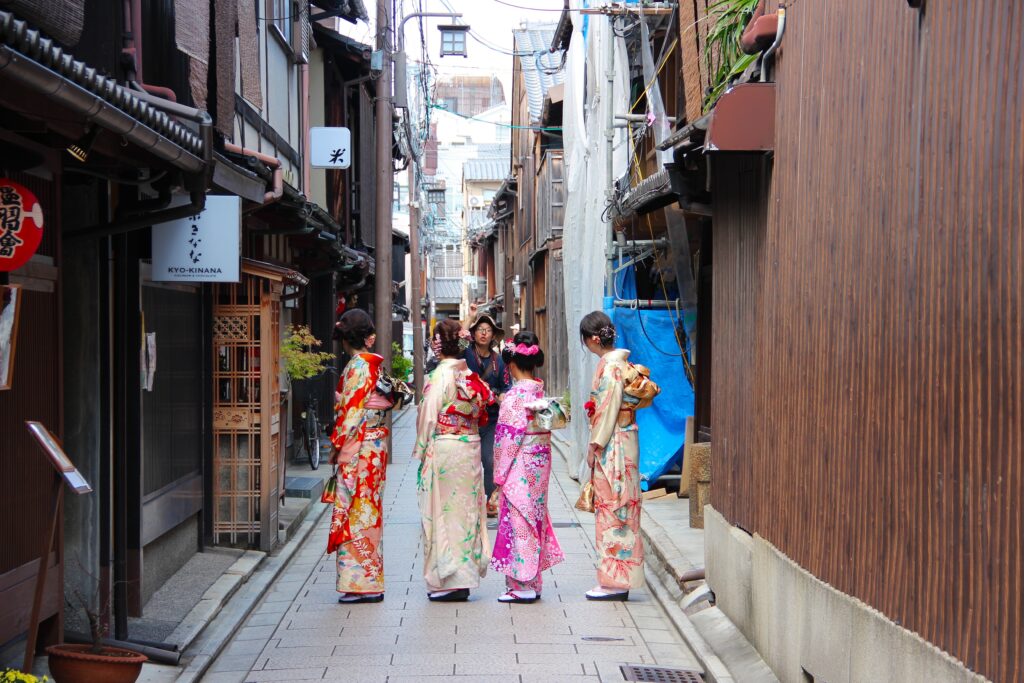 Immerse yourself in Kyoto, Japan's ancient capital, a city steeped in history and traditional culture. The city center, boasting a flat terrain and a grid layout, offers pure joy for those exploring on foot. Step back in time as you wander through historic districts such as Higashiyama, an area teeming with ancient temples, traditional wooden machiya houses, and centuries-old shops. Take a tranquil stroll along the Philosopher's Path, lined with hundreds of cherry trees, a sight to behold. Kyoto's pedestrian-friendly streets guide you to serene Zen gardens, Shinto shrines, and bustling markets, weaving together a rich tapestry of unforgettable experiences.
5. Melbourne, Australia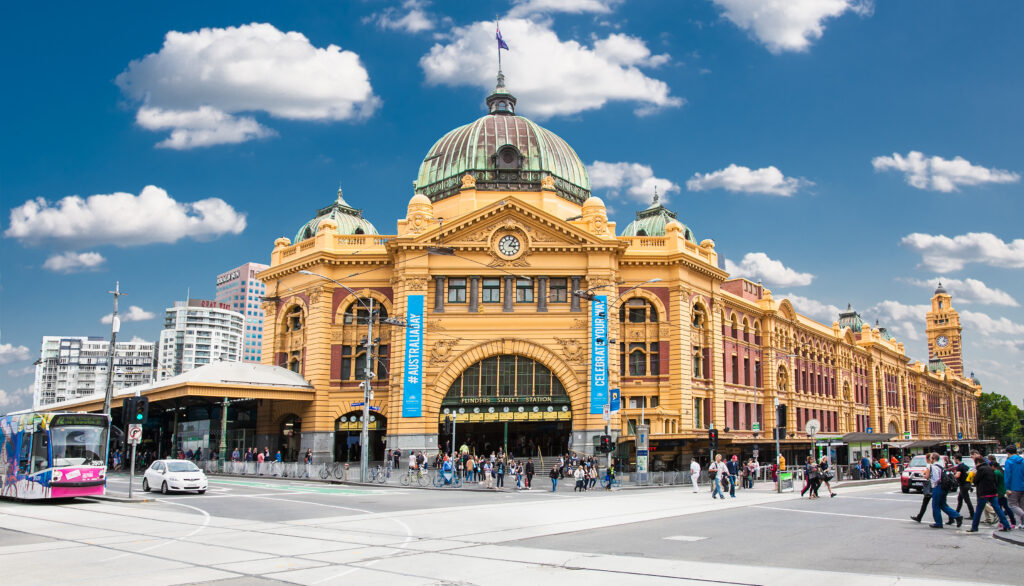 Enjoy Melbourne's walkability, a city that offers an engaging fusion of culture, cuisine, and natural beauty. Its wide sidewalks guide you to lively art districts, independent boutiques, and a diverse array of culinary hotspots. Stroll along Yarra River's banks, unwind in the Royal Botanic Gardens, or admire Federation Square's eclectic architecture. Further, enhance your experience by not missing the vibrant street art in Hosier Lane and the iconic bathing boxes at Brighton Beach. Melbourne's pedestrian-friendly design ensures these sites and experiences are all within a leisurely walk's reach.
6. Barcelona, Spain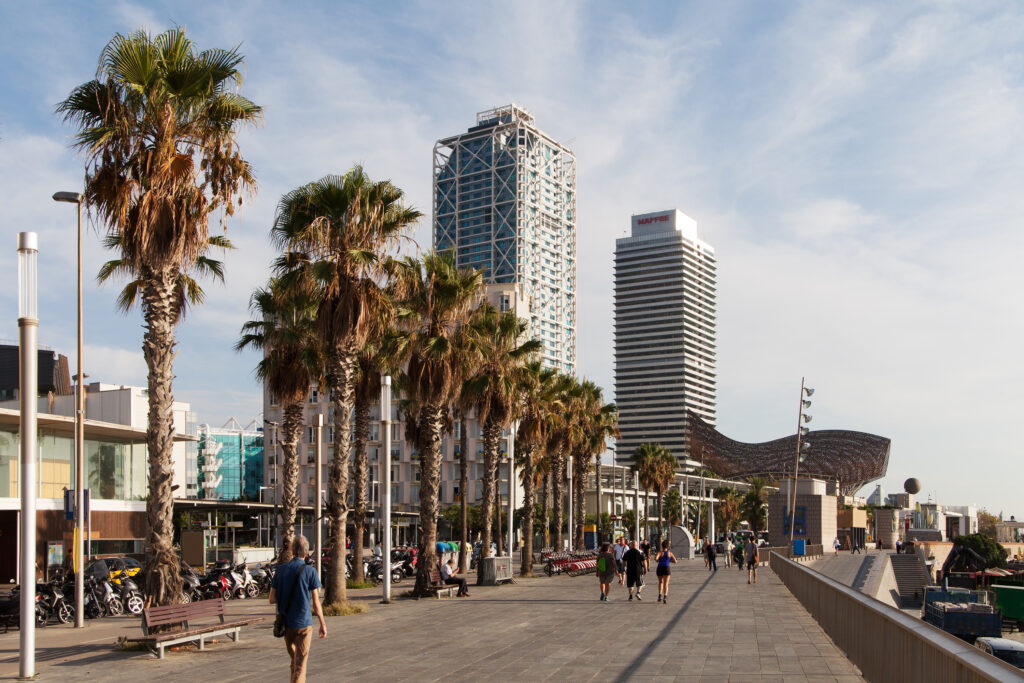 Allow Barcelona to captivate you with its unique blend of Gothic and Modernist architecture. Most of this architecture is within comfortable walking distance. Start your journey by following the famous pedestrian street, Las Ramblas, from Plaça Catalunya all the way to the lively waterfront, a route teeming with street performers, artists, and bustling market stalls. Then, venture into the winding alleys of the Gothic Quarter, or wander through the imaginative Park Guell, boasting panoramic views over the city. Not to be missed are the impressive Sagrada Familia and the colorful Casa Batlló, some of Antoni Gaudí's architectural wonders, all conveniently accessible by foot in this vibrant city.
7. Copenhagen, Denmark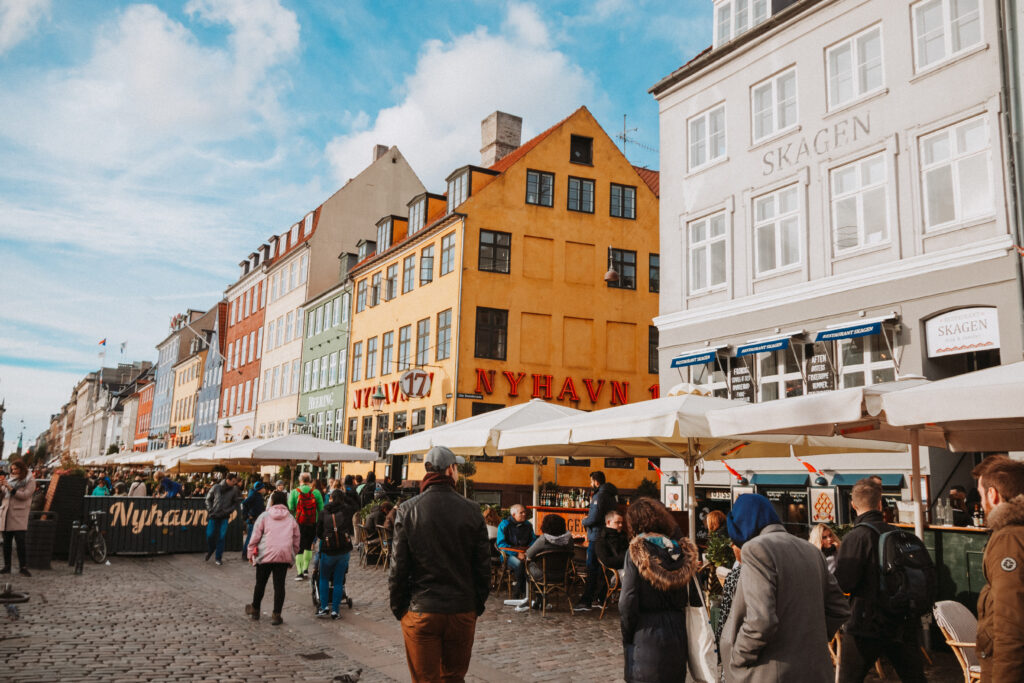 Known for its eco-friendliness, Copenhagen is a city designed with pedestrians in mind. The medieval city center, adorned with cobbled streets and colorful old houses, is perfectly suited for exploring on foot. Take a leisurely stroll down Strøget, one of the world's longest pedestrian streets, brimming with shops, cafes, and street entertainment. The picturesque waterfront area of Nyhavn, complete with its brightly colored townhouses, is a sight that delights every walker. Additionally, the fairytale charm of the Tivoli Gardens and the panoramic city views from the Round Tower is not to be missed.
8. Dublin, Ireland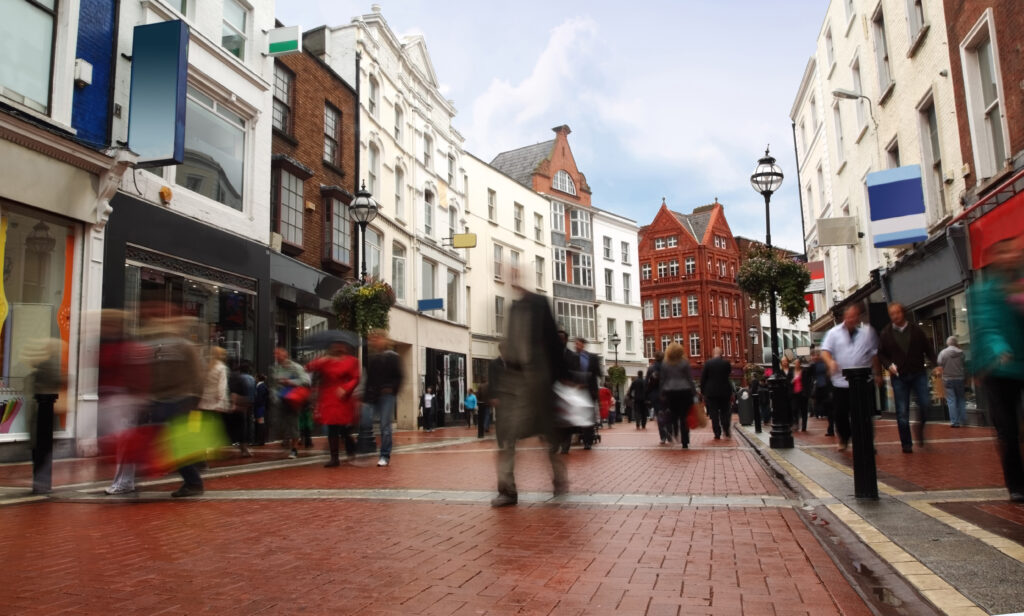 Dublin's charm lies in its walkability and compact city center. A stroll along the River Liffey takes you past cultural institutions, historic bridges, and vibrant waterfront bars. Visit the historic grounds of Trinity College, explore the lively Temple Bar district, or meander through the Georgian streets filled with colorful doorways. Moreover, from the haunting Kilmainham Gaol to the peaceful St. Stephen's Green, Dublin's key attractions are all within walking distance.
9. Buenos Aires, Argentina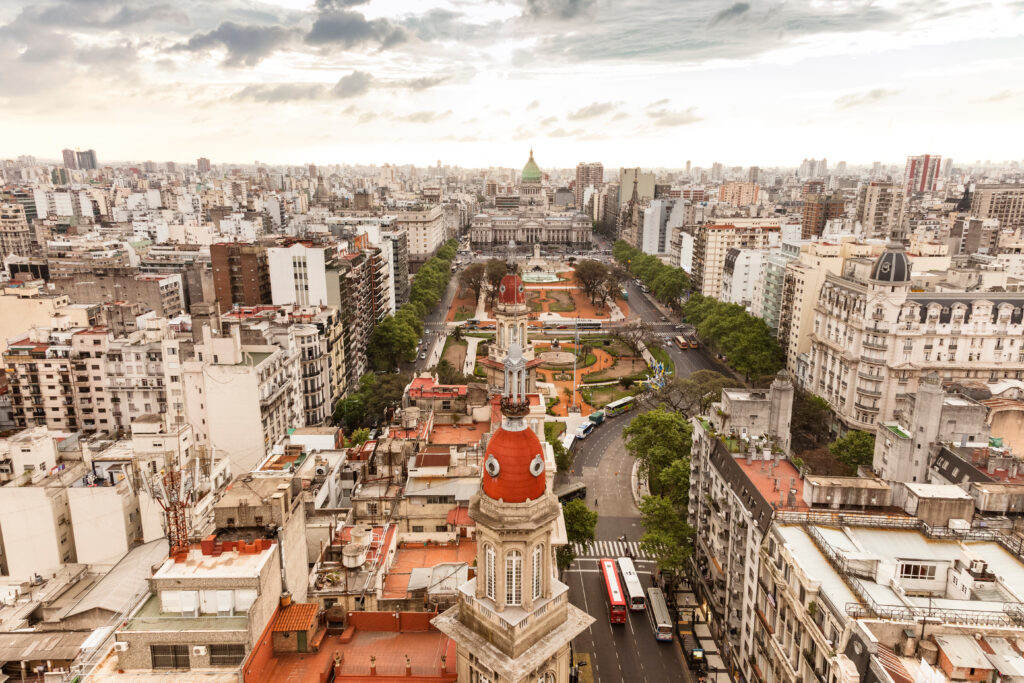 A city of contrasts, Buenos Aires, offers diverse and vibrant neighborhoods, each with a distinct character. Explore the bohemian streets of Palermo, brimming with street art, trendy boutiques, and buzzing cafes. The historic San Telmo district lures with its cobblestone streets, tango parlors, and antique shops. In elegant Recoleta, you'll find Parisian-style architecture, chic restaurants, and the famous cemetery, a final resting place for many of Argentina's notable figures. After all, walking through Buenos Aires is a journey into the soul of Argentina.
10. Edinburgh, Scotland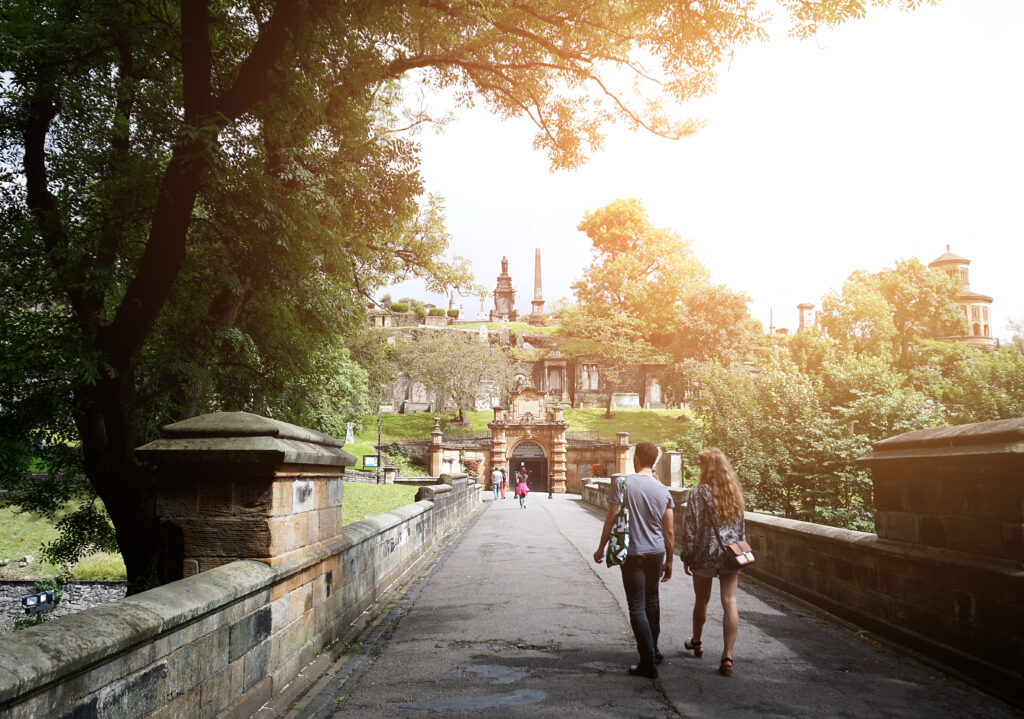 Edinburgh is a walker's city, where every route offers a new perspective. Traverse the historic Royal Mile, from the commanding Edinburgh Castle to the regal Holyrood Palace. For panoramic views, climb Arthur's Seat, an ancient volcano and hill in the city's heart. Explore the New Town for its neoclassical architecture and the Old Town for its medieval charm. Furthermore, Edinburgh's blend of history, dramatic landscape, and compact size makes it ideal for exploration on foot.
Walkable cities not only contribute to a sustainable mode of transport but also elevate your travel experience. So, lace up your most comfortable pair of shoes and get ready to explore these captivating cities from a pedestrian's perspective. Enjoy the sights, sounds, and soul of these urban landscapes at a leisurely pace. Get ready for a memorable journey where every step unfolds a new story.