From Humble Origins to Major Metropolis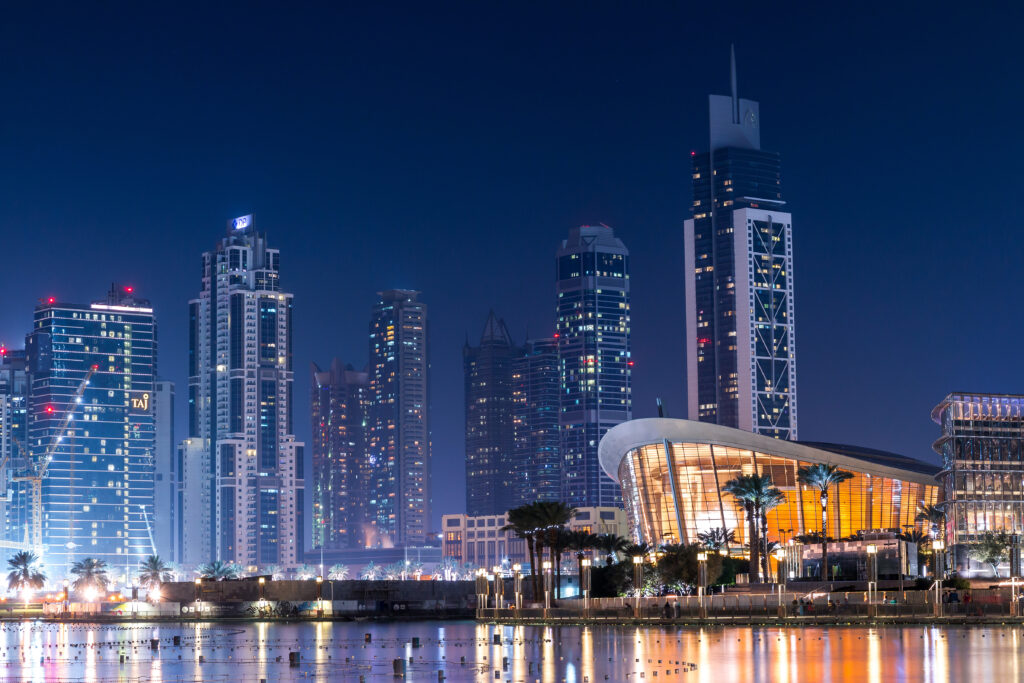 Despite starting as a small fishing community, Dubai is one of the most active cities in the world. As one of the most diverse cities in the United Arab Emirates, this emirate has over 200 nationalities represented.
Some things that stand out the most include unique tourist attractions and the stunning coast. Understanding the city's history and evolution makes it easier to appreciate everything.
Ancient and Medieval Dubai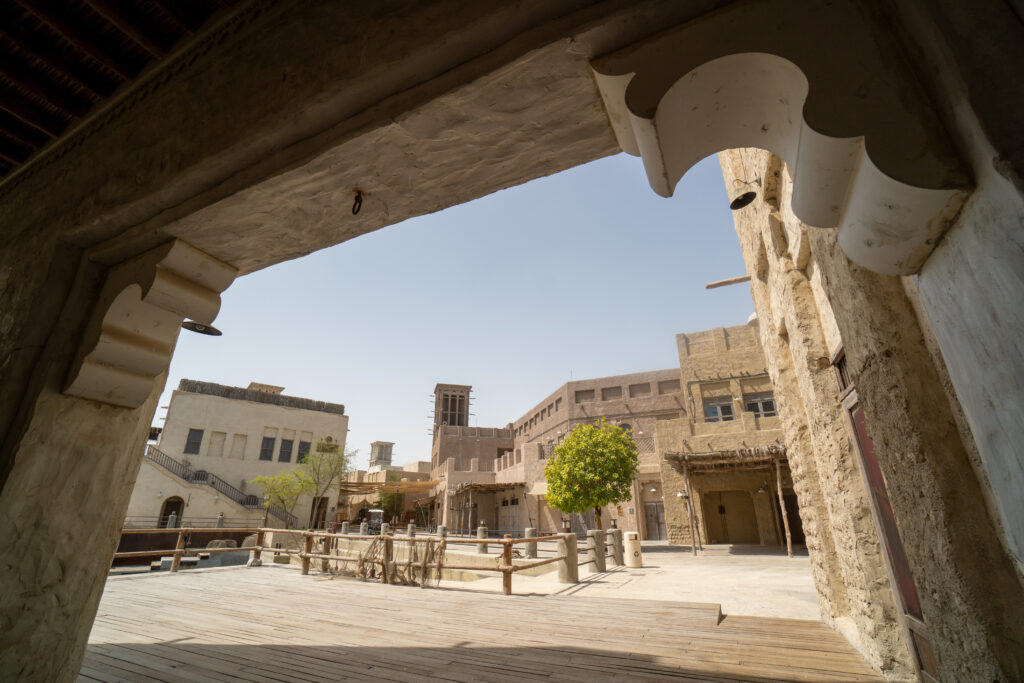 The region around Dubai is ancient, dating to the time of the Minoans in 3000 B.C. to the 5th century A.D. During the Bronze Age, cattle-herding nomads settled in what was once a mangrove swamp.
A date palm plantation thrived around 2500 B.C. By the 5th century A.D., this site was an essential stop on the Oman-Iraq trade route.
Abu Abdullah Al Bakri, an Andalusian-Arab geographer, was the first to describe what is now Dubai in writing in 1095. Gaspero Balbi, a Venetian pearl merchant, described this area in a diary from 1580.
Boat building, fishing, and pearl diving were the chief economic activities of the time. These activities made it possible to provide accommodations and food to merchants hawking textiles, spices, and gold.
In 1793, the Bani Yas tribe consolidated Abu Dhabi's power as a state. Dubai became a dependency, paving the way for the modern city admired worldwide.
Al Fahidi Fort's construction in the early 19th century coincided with Dubai becoming a dependency. An 1820 treaty between local rulers and the British permitted trade to continue.
How Modern Dubai Came to Be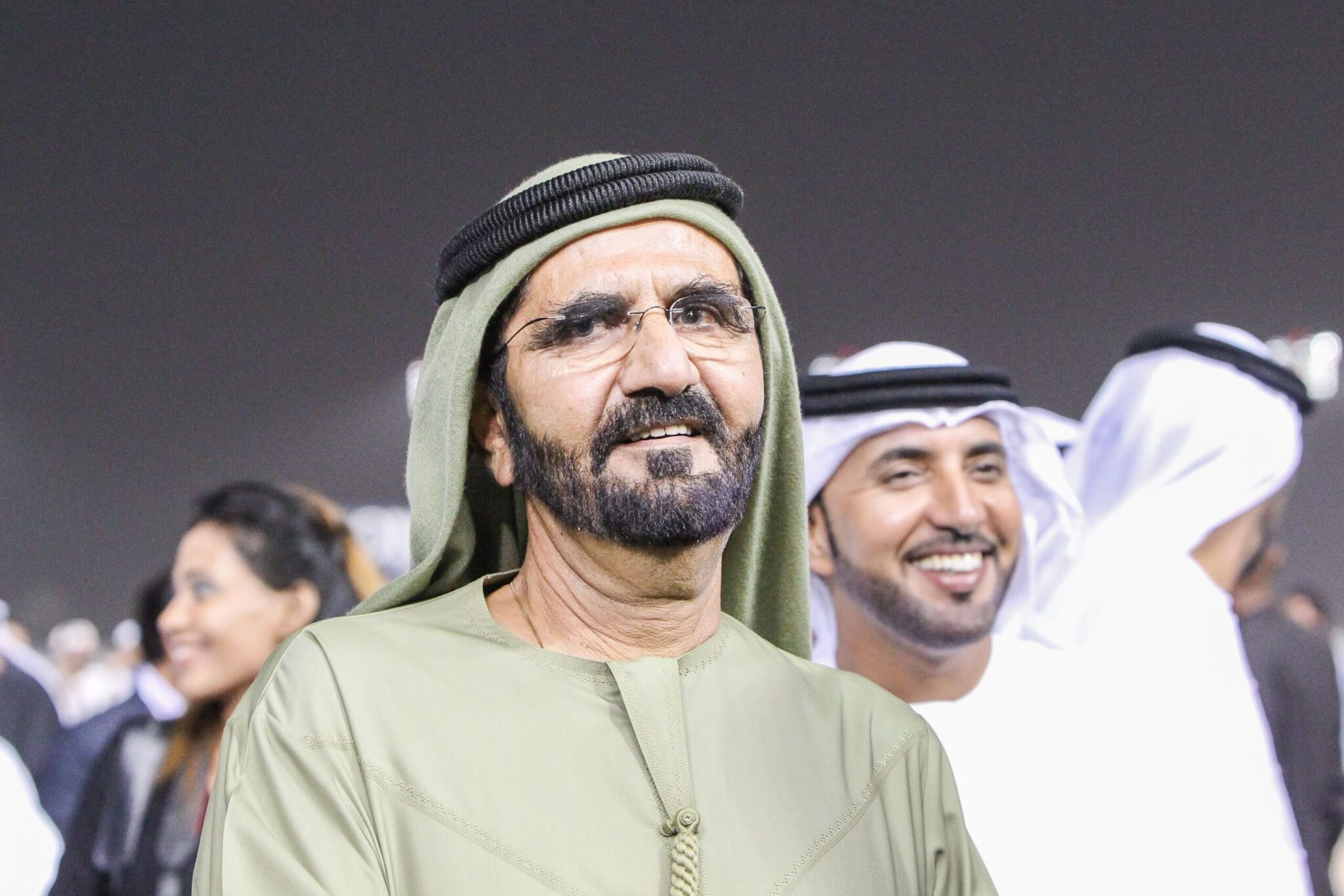 In 1894, the government started permitting the expatriate community to receive tax exemptions. For example, many business owners from India or Pakistan came to Dubai.
The economy downturned in the 1950s when Japan invented synthetic pearls. A change came to Dubai with gas and oil discovery.
Sheikh Rashid bin Saeed Al Maktoum started significant development, giving the city its status today. The Jebel Ali and Rashid ports, Dubai Drydocks, and Dubai World Trade Centre are essential landmarks constructed under Al Maktoum's leadership.
The Arts of Dubai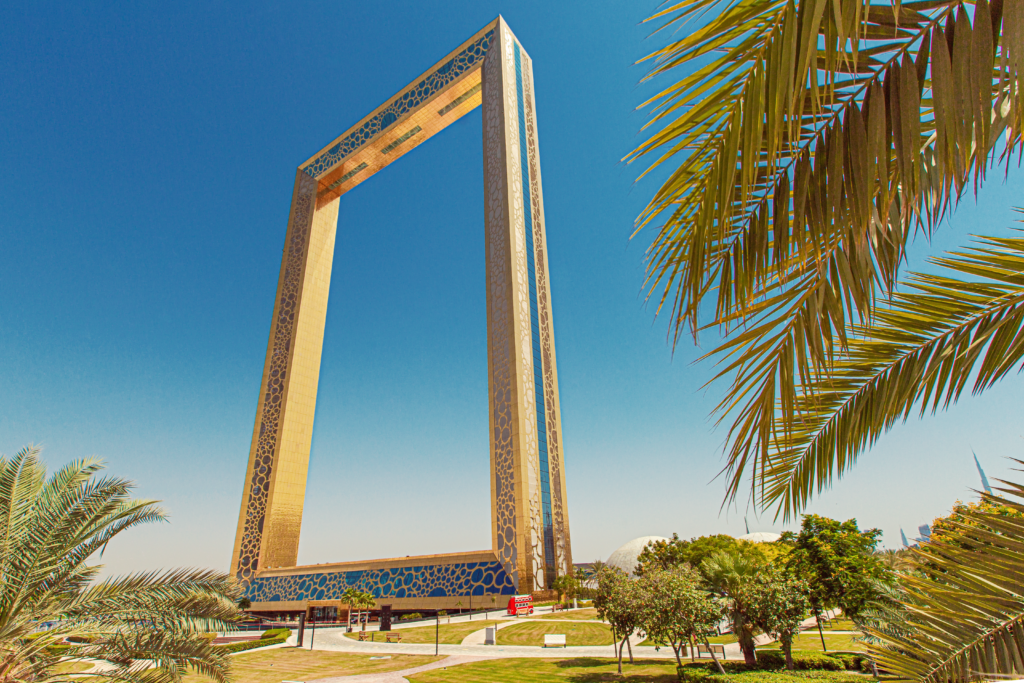 Caligraphy using the Arabic script is an art form that has broad appeal. Many artists use this form as a basis for their exhibits.
Henna tattoos, an art form prized among brides in the Middle East, has attracted a following among women in other parts of the world. Having henna tattoos is a fun pastime for many visitors.
Perfumery is one of the most famous arts in this region, with perfumes from this area boasting some of the strongest scents. The Al Shindagha Museum is a great attraction if you want to discover more about this art.
Pottery is one of the most ancient art forms practiced in this area. Modern potters use old techniques and incorporate contemporary touches, too.
The weaving method known as Al Sadu uses sheep or goat hair and is one of the region's oldest. Baskets, belts, saddles, and tents are some of the most common items crafted using this method.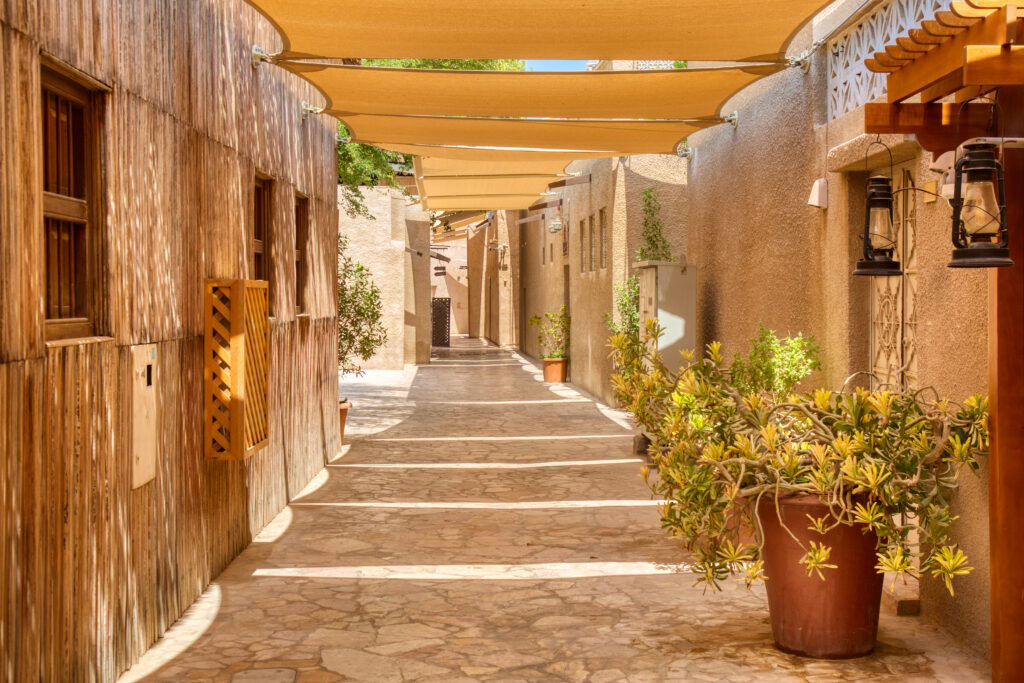 The Al Fahidi Historical Neighbourhood has many galleries to see these crafts. This neighborhood is a great place to savor local entertainment.
Ayyala is a dance form where men dance to percussion in a line using bamboo canes. Another type of dance popular in Dubai is Razfa, which combines reading poetry with manipulating objects like daggers or rifles.
Al Shila and Al Wana combine poetry with music. The music scene includes artists who often perform in cafes.
The city has arenas and concert halls hosting world-famous acts. These acts range from top musicians and bands to dance and theater groups.
The Tastes of a Culinary Tour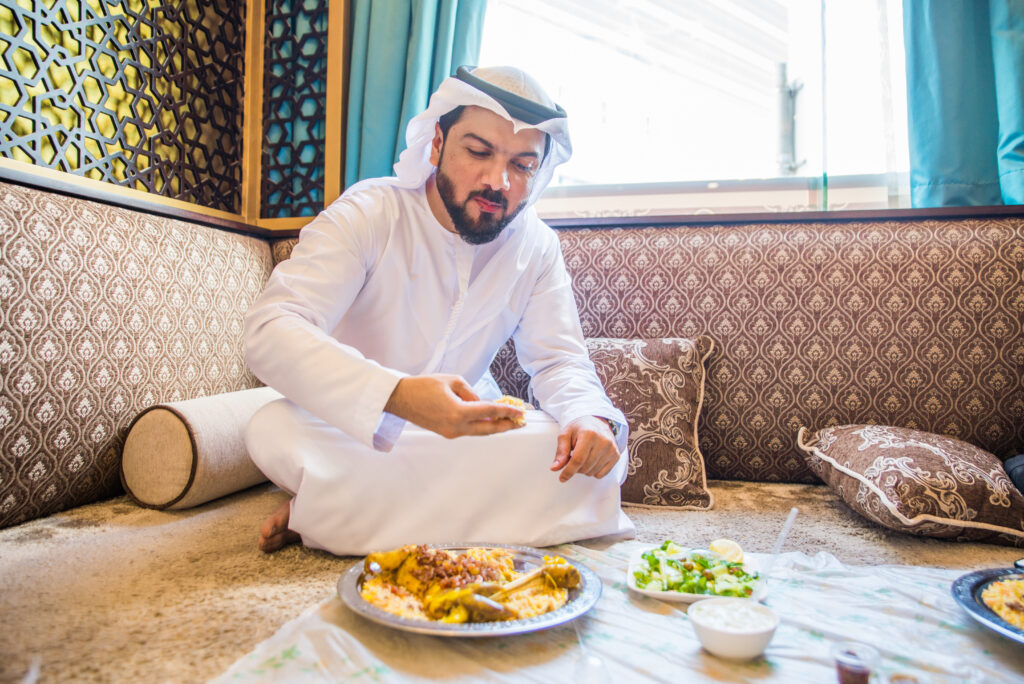 Food tours are great for visitors to get acquainted with life in this city. The cuisine is a perfect way to experience Dubai's unique character.
Tea is a market fixture, and visitors can appreciate coffee's unique place in the emirate's culture. Some foods visitors can take advantage of include falafels and meat with rice pilaf.
Seeing the World at Global Village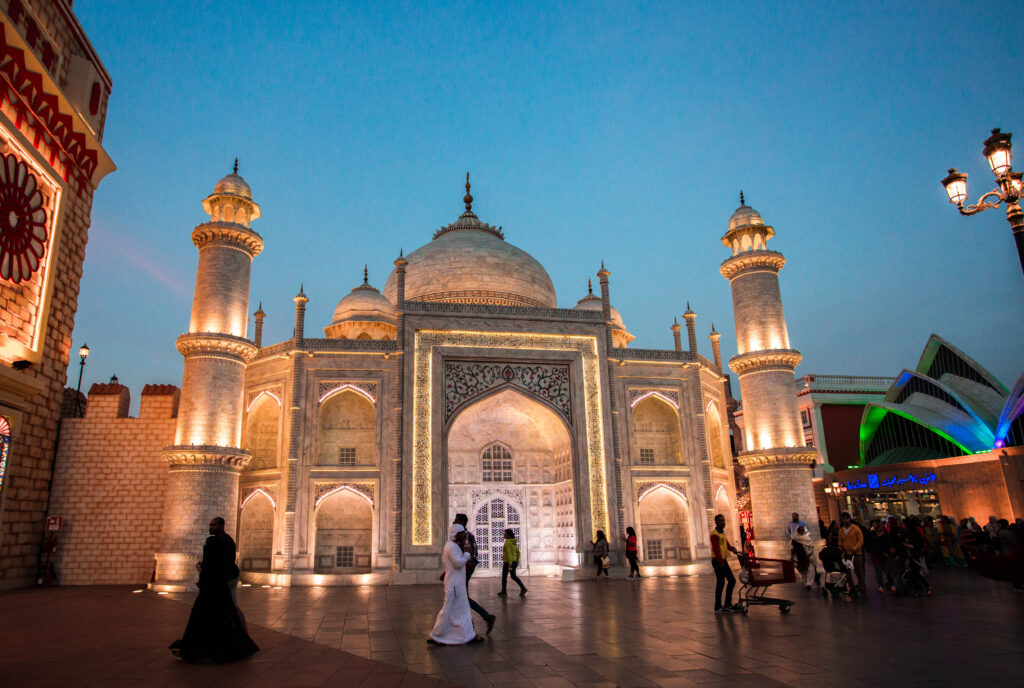 Global Village uses pavilions for different nations to highlight over 70 cultures. Some of the features of these areas include eateries and shops representing the ethnicities in the Village.
There are shows that you don't want to miss during your time here. Consider taking advantage of the selfie spots, too.
Flying High Above Dubai Marina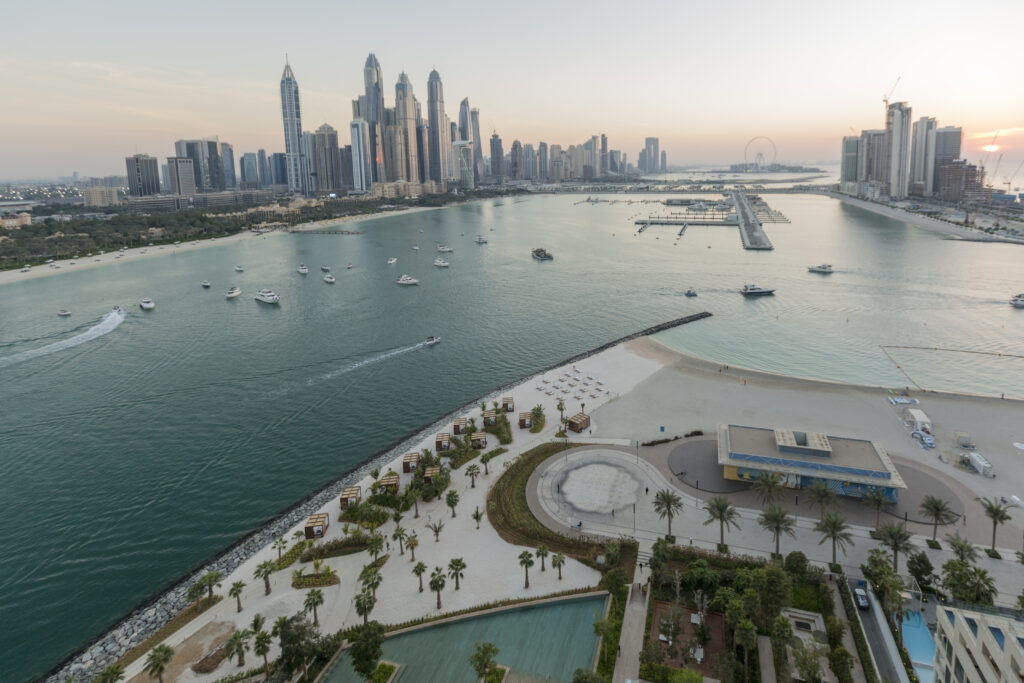 One of the most exciting attractions awaiting tourists is the zip line over the Dubai Marina. This thrilling ride takes riders more than 3,000 ft above the marina.
The starting point is 550 ft up, so ensure the height is okay first. You'll go about 50 mph, too, so consider whether the speed is in your comfort zone.
Taking a Mall Crawl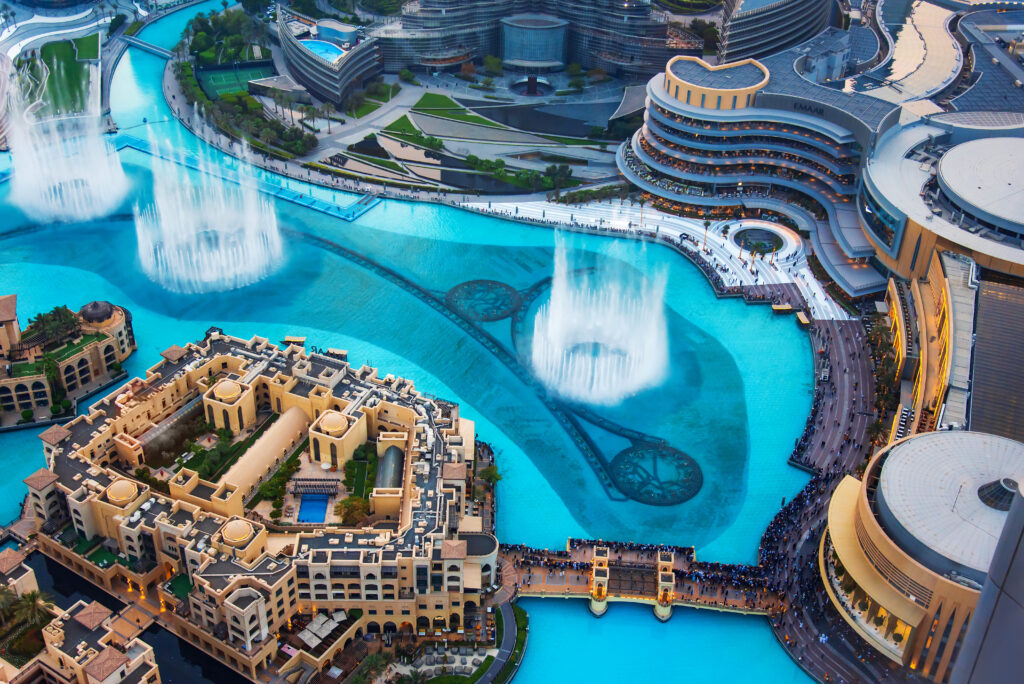 Besides having an impressive selection of stores, Mall of the Emirates hosts Ski Dubai, perfect for skiers, snowboarders, and bobsledders. The ski area has a group of penguins perfect for a few laughs.
The Dubai Mall hosts 1,300 stores and 200 restaurants. Other key attractions include an ice rink and an aquarium.
Finding Treasures at the Souks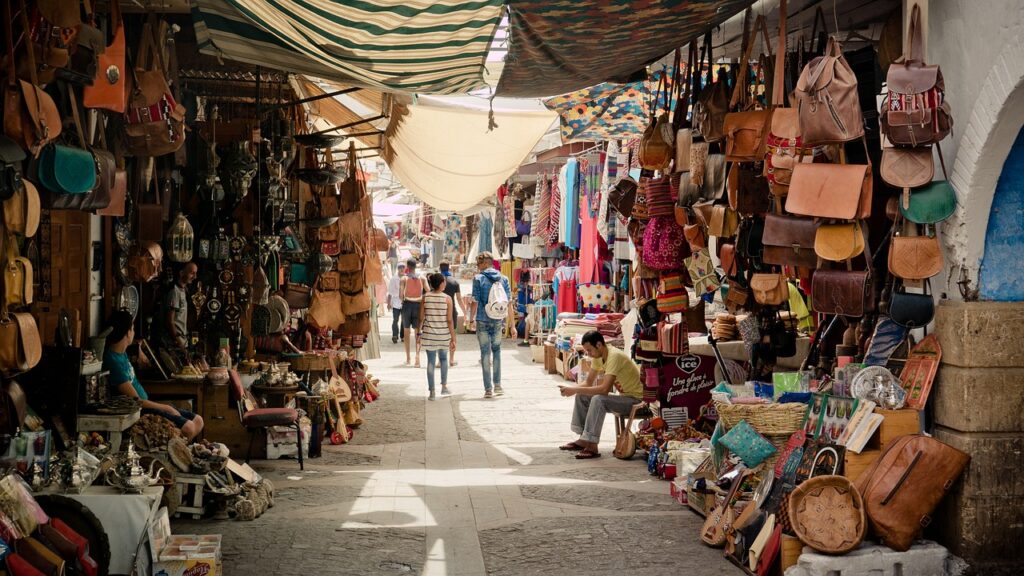 Souks or markets are perfect spots to find unique souvenirs, and you can bargain with the merchants for a great price. There are traditional street souks, as well as an indoor souk.
The Textile Souk is perfect for buying fabric and scarves, while the Gold Souk has impressive jewelry, including gold bangles. Souk Madinat Jumeirah has traditional items popular in outdoor souks with an air-conditioned indoor setting.
Dubai is a modern metropolis that offers something for everyone. Keeping this city in mind is an excellent way to have a memorable vacation experience.