A Fascinating Alternative to Beach Life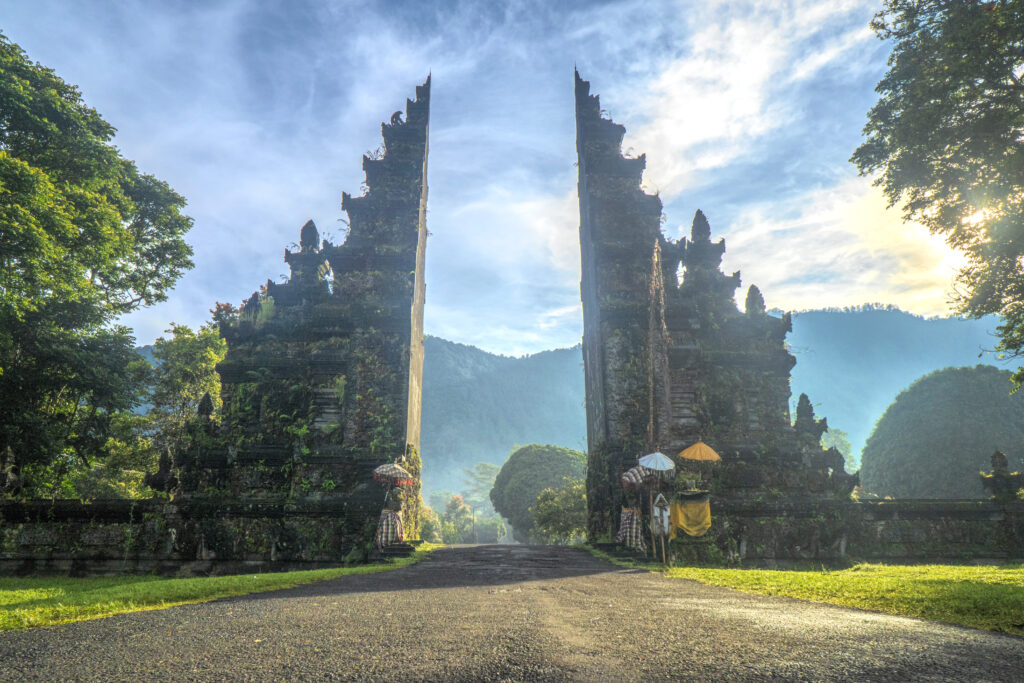 Bali personifies what many want in a tropical paradise. Luxury resorts, sunny beaches, fantastic diving, and exciting surfing are some things visitors look forward to the most. However, trips to Bali are complete only when you visit the Hindu temples, famous for their sculpture and wood carvings. These places of worship play an essential part in Balinese culture.
Temples with Stunning Views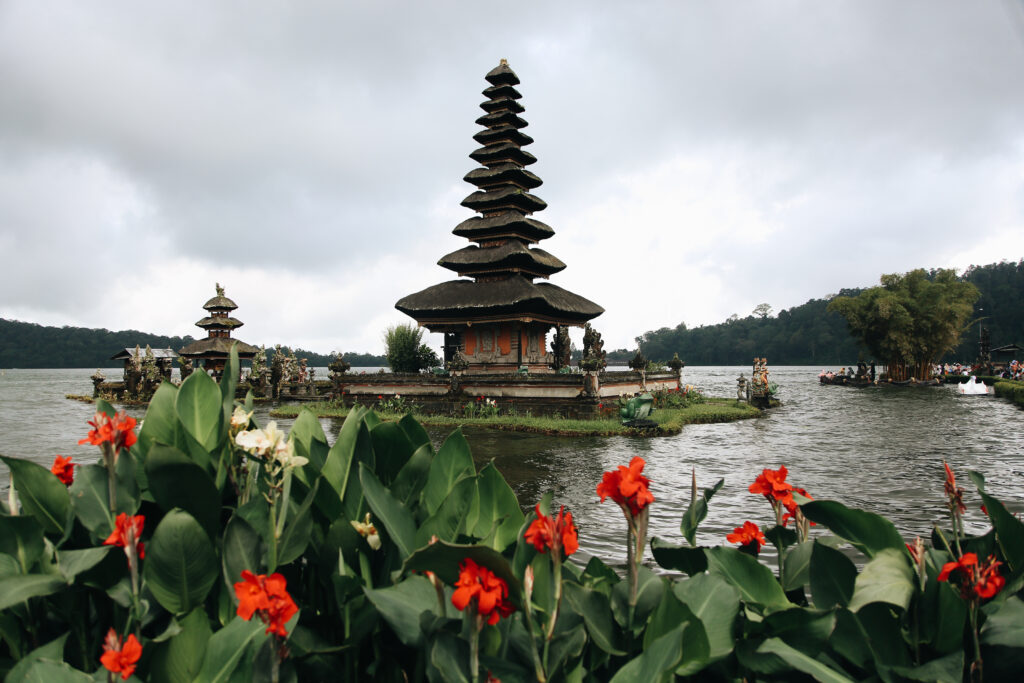 Lempuyang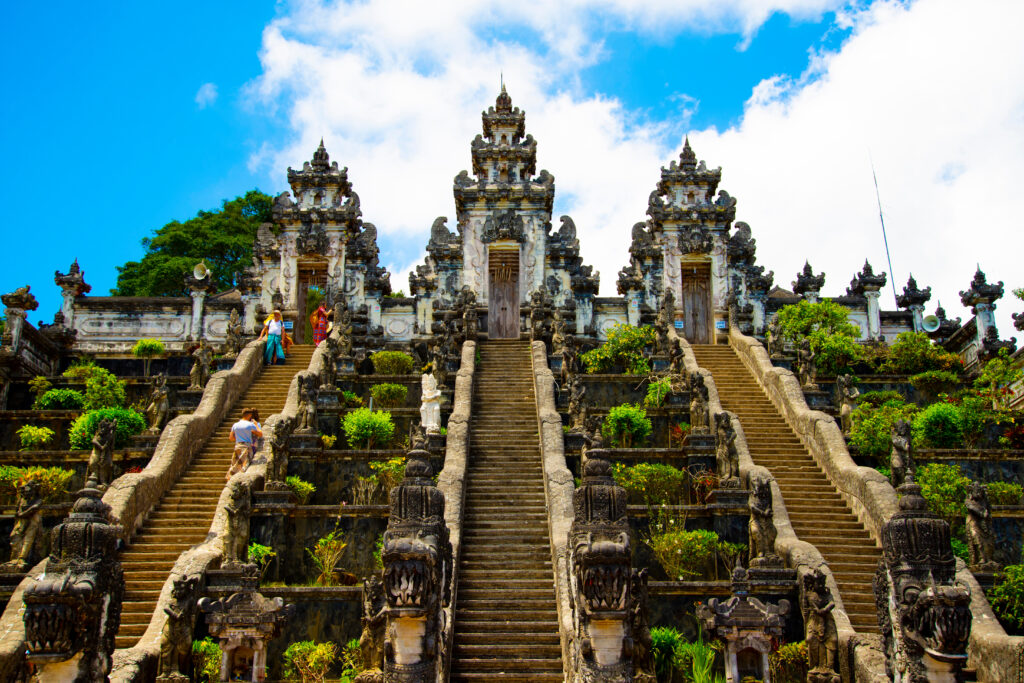 Lempuyang is one of the oldest Hindu temples in Bali, attracting tourists who want to take in this island's culture. The pace of worship sits on Mount Lempuyang, nearly 2,000 ft above sea level. This spot is known as the "Gateway to Heaven," with a stunning view of Mount Agung in the background. Viewing the sunrise from here is genuinely unforgettable.
Tanah Lot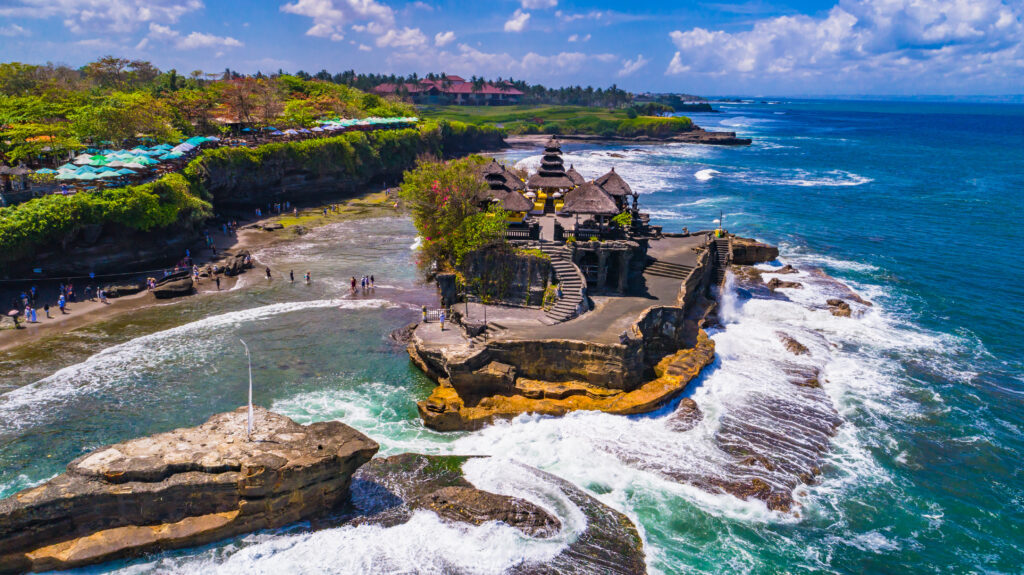 Tanah Lot stands out as a Hindu temple with fantastic sunset views. This location sits on the Beraban coast, on a coral rock. The temple is in one of the oldest locations that Hindu pilgrims have visited on this island. Views from the shore here are impressive, with crashing waves.
Uluwatu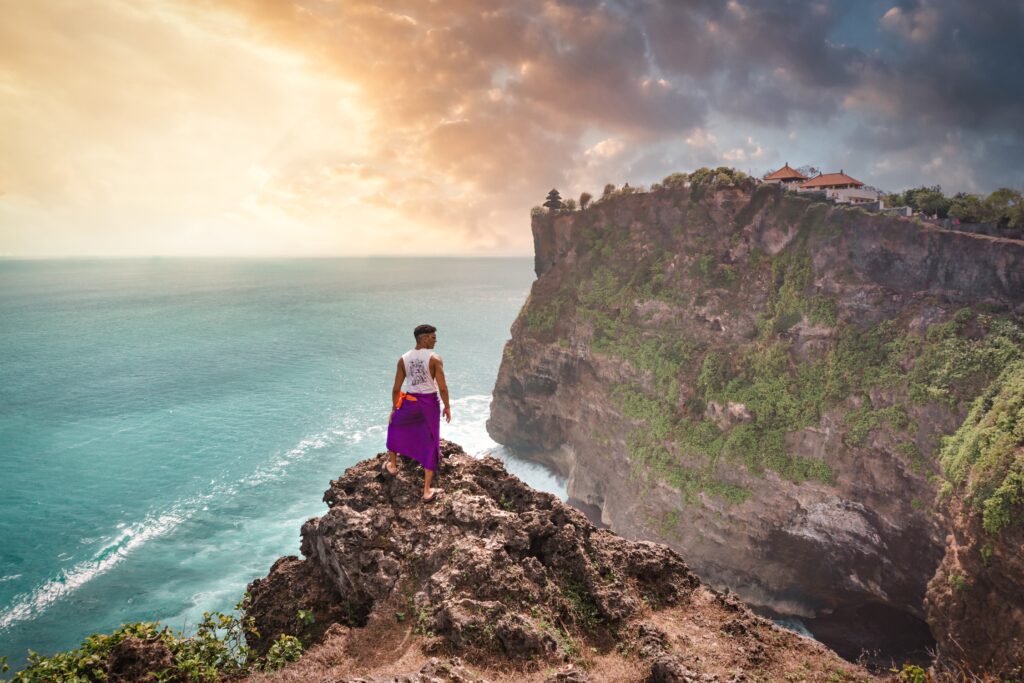 Uluwatu has a unique location situated on top of a rock. This structure sits on an outcrop over 200 ft above sea level. This area boasts some fantastic sunsets. The seascapes visible from this location are perfect for photographers to try to capture.
Temples with Fascinating Historic Backgrounds
Goa Gajah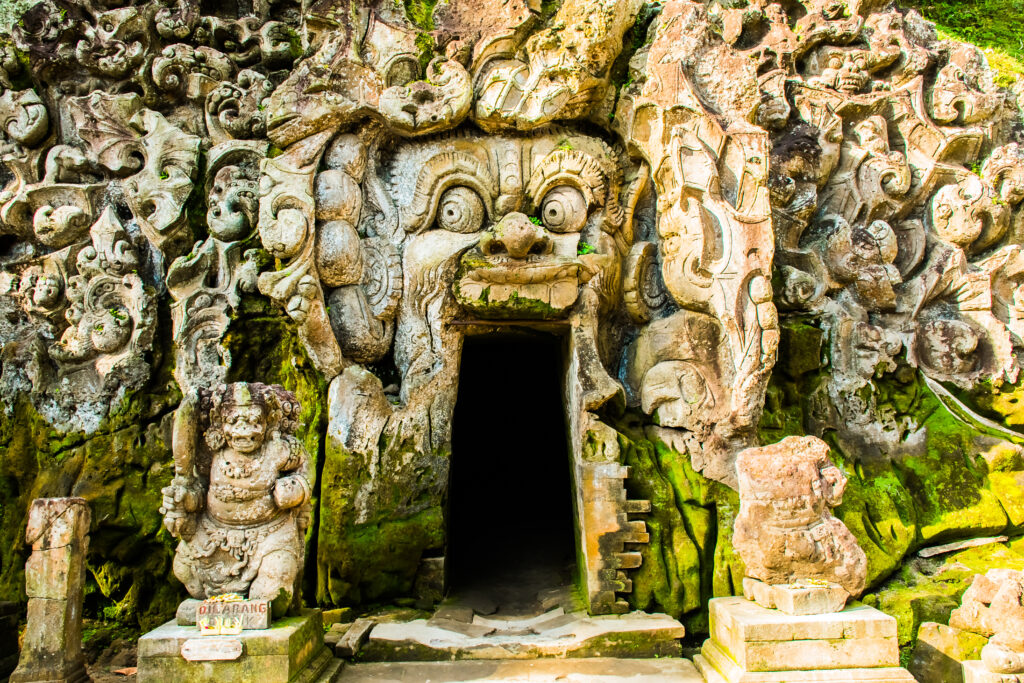 Goa Gajah is near Bali's artistic center of Ubud. Another name for this temple is the "Elephant Cave, " possibly due to carvings that resemble an elephant. A significant archaeological site full of relics, the temple dates to the 11th century and showcases the type of carvings typical of the era. Some highlights include fountains, bathing pools, and a centrally-located meditational cave.
Gunung Kawi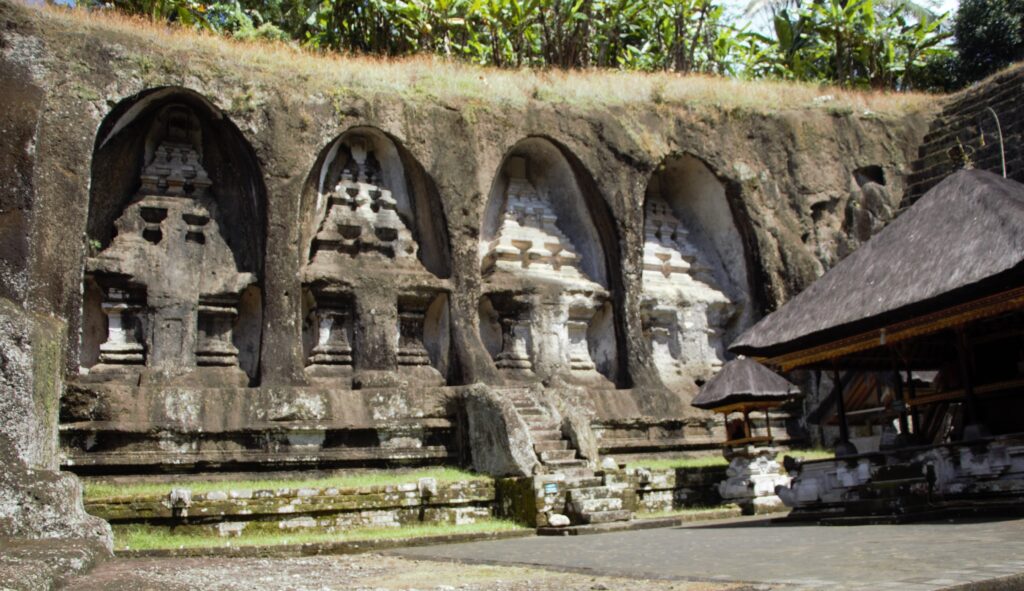 Gunung Kawi is near Tampaksiring and is of 11th-century origin. This site is of significant archaeological significance because of its collection of shrine reliefs appearing on a rock cliff. The location is in a river valley filled with lush vegetation. When touring the courtyard, you'll see Hindu shrines crafted in a contemporary style.
Taman Ayun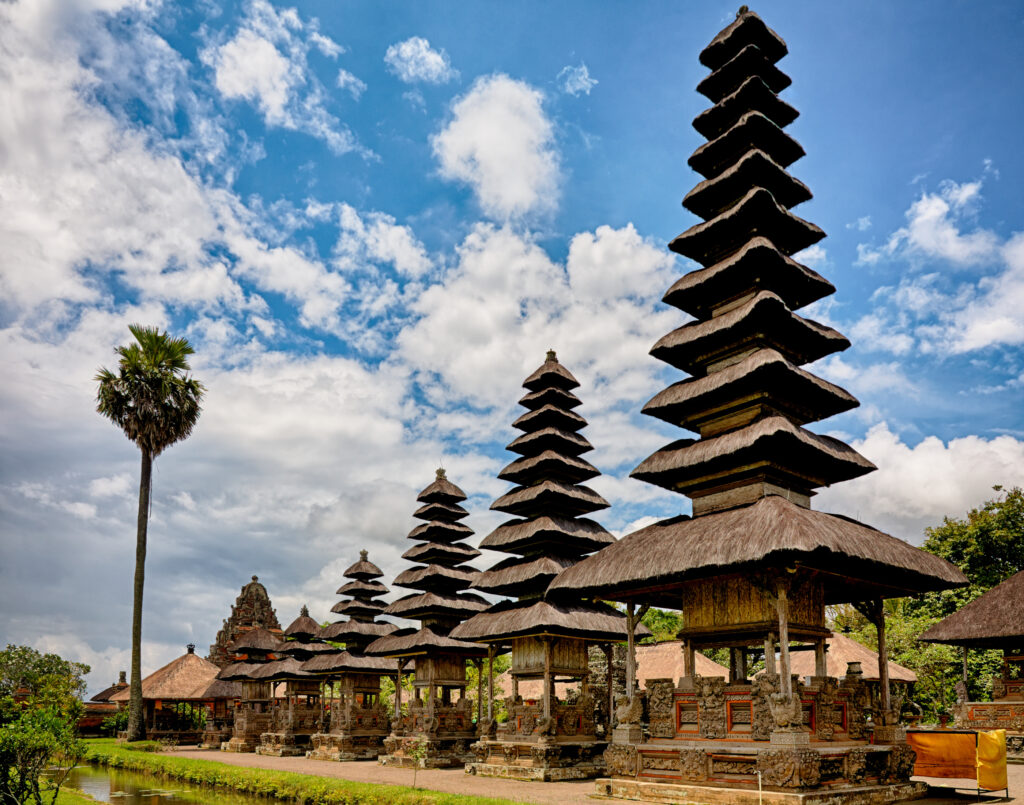 Taman Ayun, in Jalan Ayodya, has legendary architecture and lotus ponds with large fish populations. This place of worship's name means "beautiful garden," visitors feel it lives up to its name well. Each garden is in a separate court, with split gates forming boundaries between these sections. The most recent major renovation the temple complex saw was in 1937.
Tirta Empul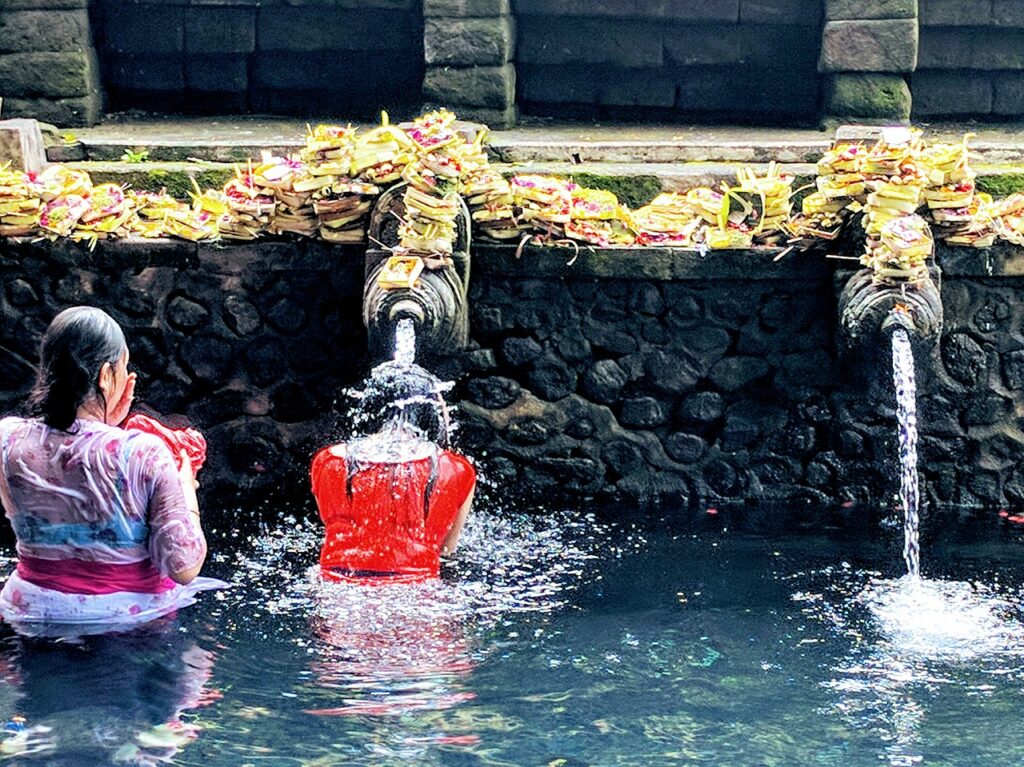 Tirta Empul dates to 960 A.D. and is one of the biggest and busiest Hindu temples in Indonesia. One of the other famous attractions nearby is Soekarno's presidential palace, constructed in 1954. There is a spring on-site, making the temple stand out. The water from this spring finds use in purification pools at other Hindu temples in Bali.
Temples with Some of the Best Architecture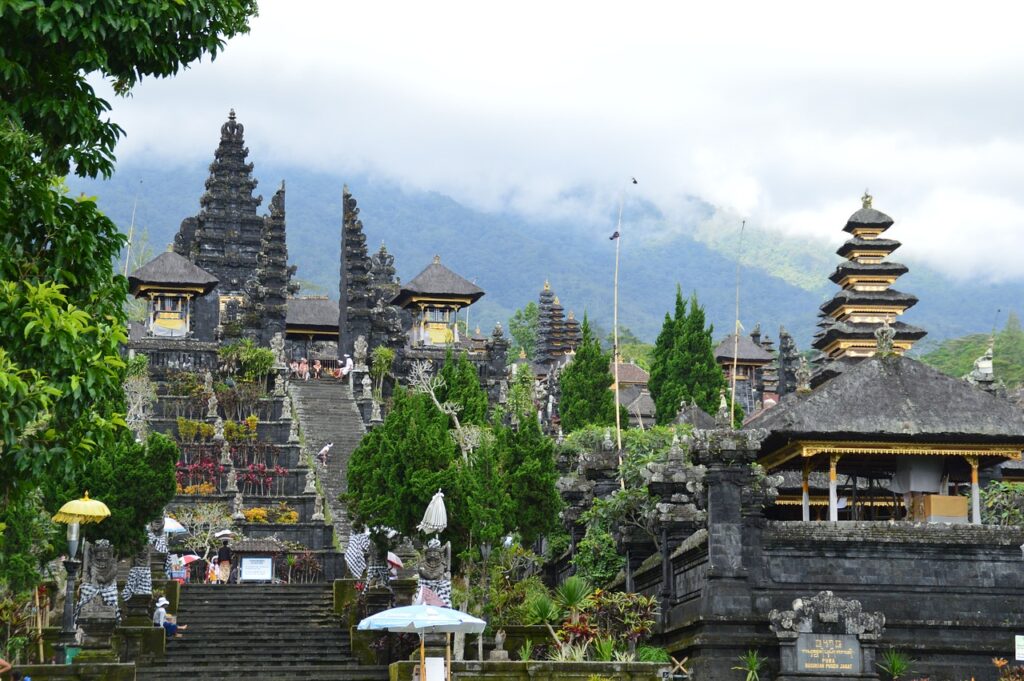 Besakih Temple is the largest in Bali and has a massive complex with 23 Hindu temples. The biggest of these buildings has six levels, with a split gateway. This house of worship is an impressive 3,000 ft above sea level. The site's location on Mount Agung contributes to its remarkable height.
Temples With Unique Scenery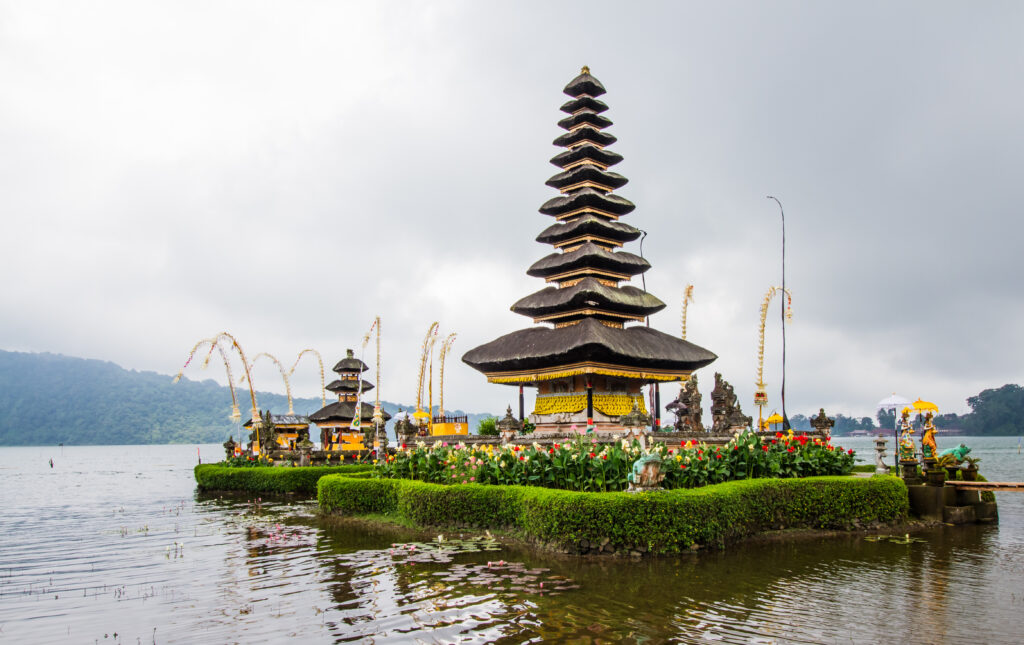 Ulun Danu Beratan has a mesmerizing location on a lake. There is usually a lot of mist here because of the site in the highlands. Visitors enjoy the scenery that looks more impressive when highlighted by the mist. Temperatures are usually cooler, making enjoying the view more pleasurable.
What to Know About Visiting the Temples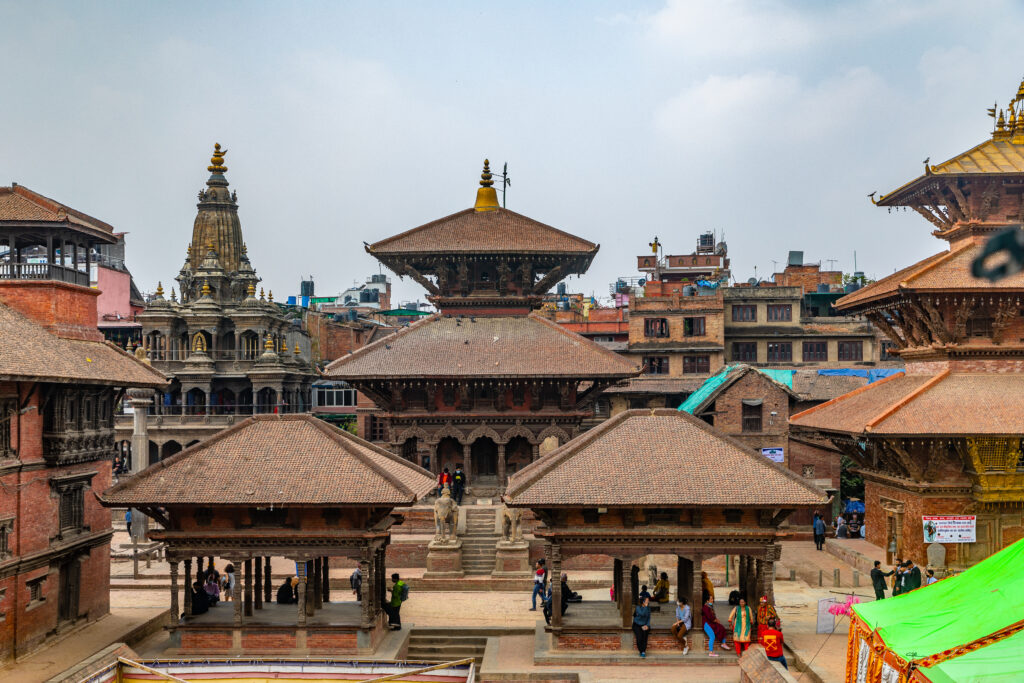 Visitors must understand that these Hindu temples welcome visitors regardless of religious background. However, as with any worshiping community, there is a certain etiquette visitors ought to observe. Seeing religion's impact on locals' lives is crucial to understanding the culture. Understanding some essential guidelines ensures that your visit goes as smoothly as possible.
Dressing Appropriately for Your Visit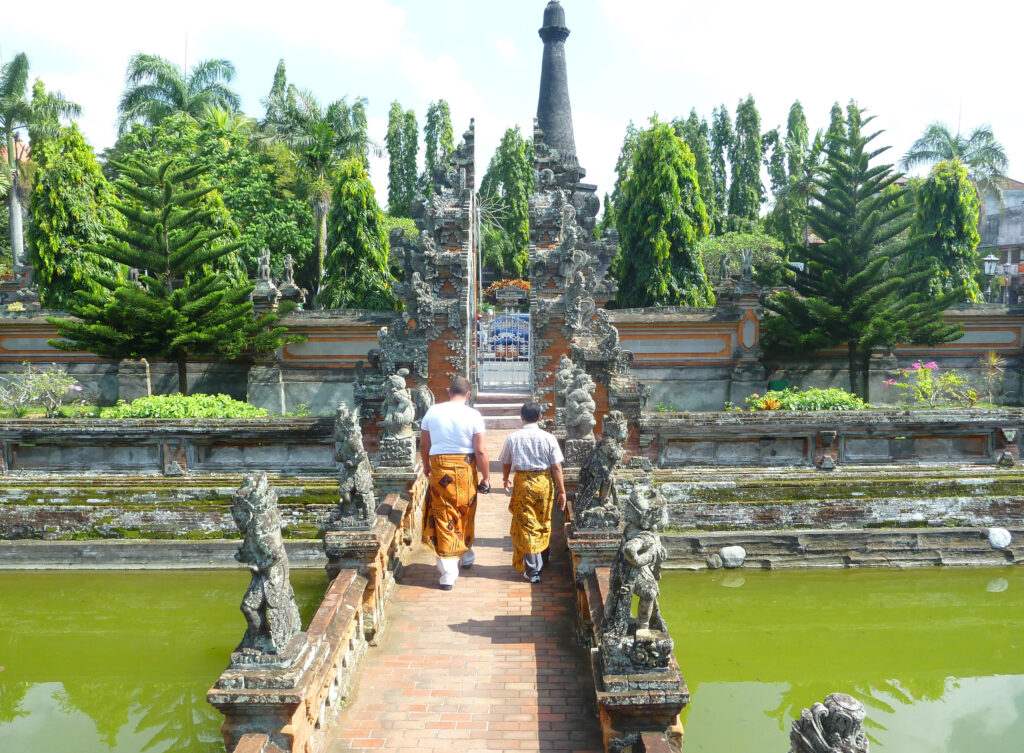 Men and women must wear sarongs extending below the knees as a sign of respect. Most Hindu temples have sarongs you can use if you don't bring or don't want to buy one. Covering your back and shoulders is essential, so you want to avoid wearing tank or halter tops. Shirts of lightweight material will keep you covered and cool.
Show Proper Respect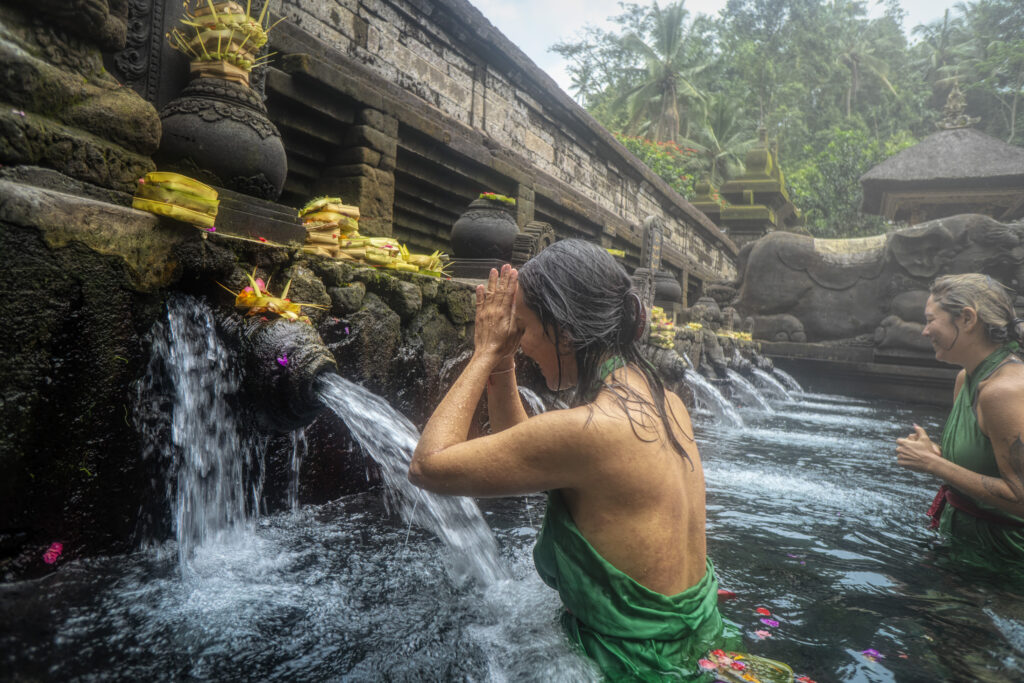 The inner sanctum area of most temples is off-limits to tourists. Priests may sometimes invite visitors into this space, so you should consider being invited into this area an honor.
Here are a few tips to keep in mind:
Pay attention to signs designating prayer areas.
Refrain from speaking when others are praying.
Don't inadvertently block prayer area entrances.
The Hindu religion emphasizes putting out positive energy that comes back to you as good karma. Using positive language and keeping your thinking positive helps you show appropriate respect.
Other Things to Avoid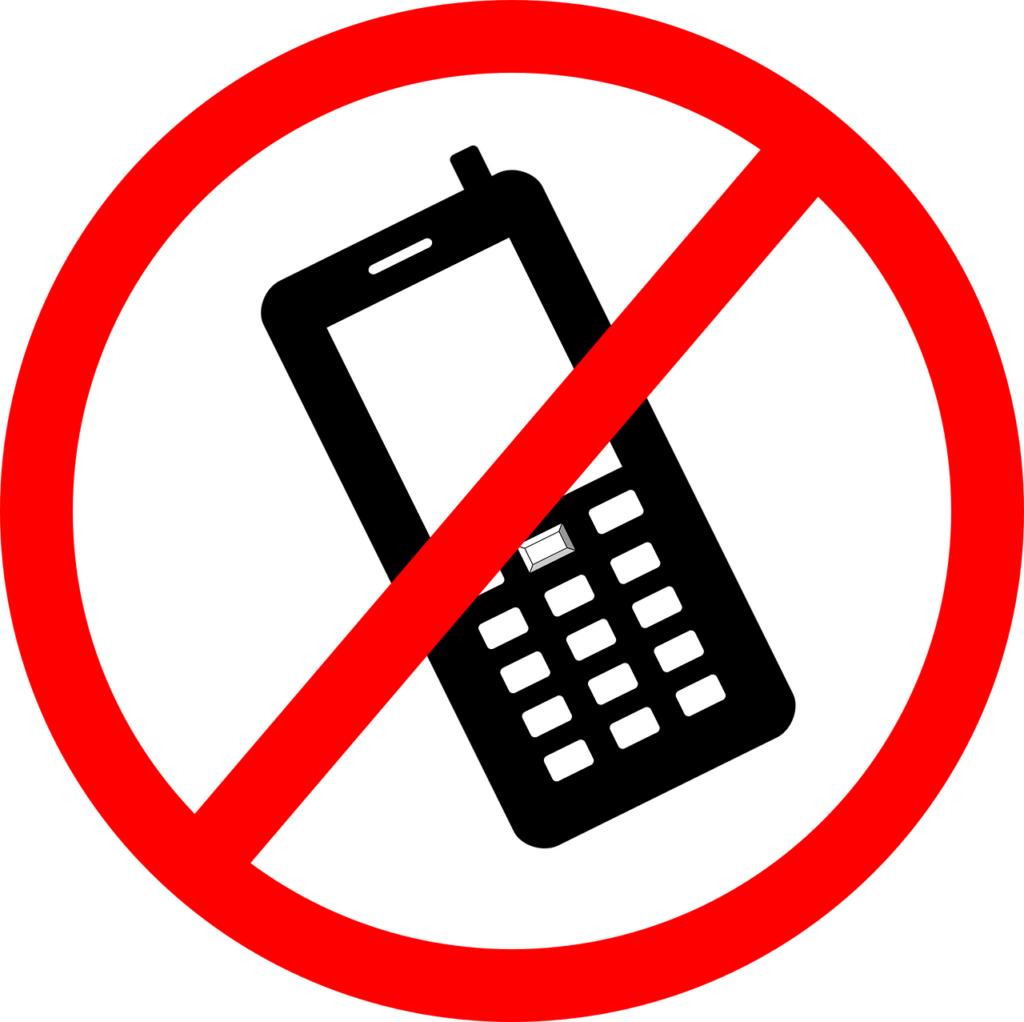 Drone photography has become popular recently but is an irritant at many temples. Keeping these devices away from worship spaces keeps them peaceful for all.
Some other behaviors to avoid include:
Public displays of affection
Taking pictures without permission
Getting in the way of processions
Climbing or sitting on statues
Behavior Inside the Building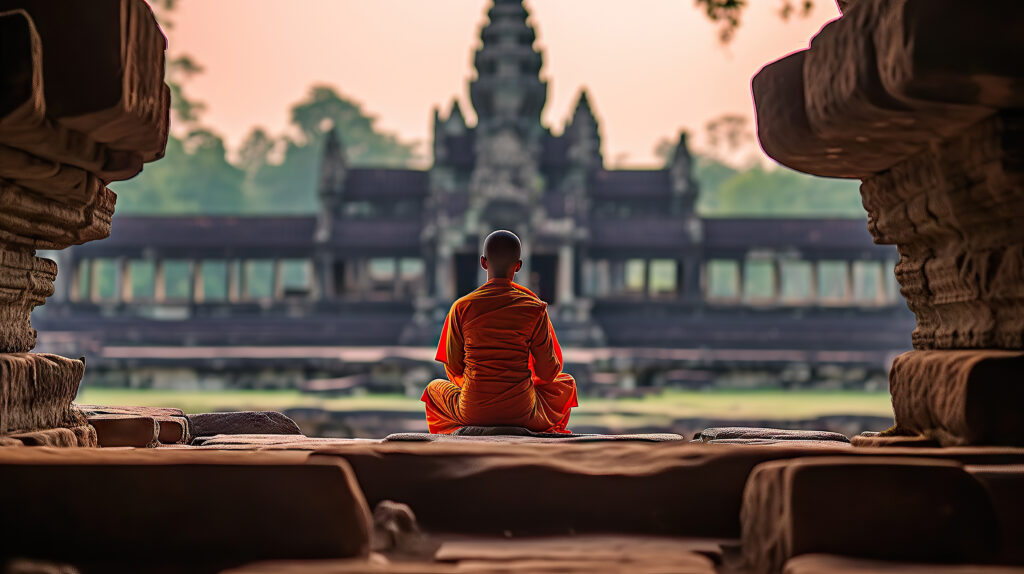 In Balinese culture, pointing your feet toward the altar or raising them too high is rude. Women ought to kneel, while men should sit cross-legged. Menstruating women should remain outside temples because the blood is thought impure. You must not enter temples if you have given birth within the past six weeks or are more than seven months pregnant.
The temples of Bali are worth your time, especially if you want to immerse yourself in the culture and traditions. Each of these spots offers something unique for every visitor to enjoy.