Summer is in full swing, and there's no better way to beat the heat than plunging into the cool waters of a thrilling water park. However, with the surge in prices and entrance fees, the fun can take a toll on your wallet. Don't worry; the U.S. has many water parks that combine excitement and affordability. Whether you are a thrill-seeker or want to relax and float around, these water parks offer an unmatched blend of fun and value.
Splash Zone Water Park, Wildwood, New Jersey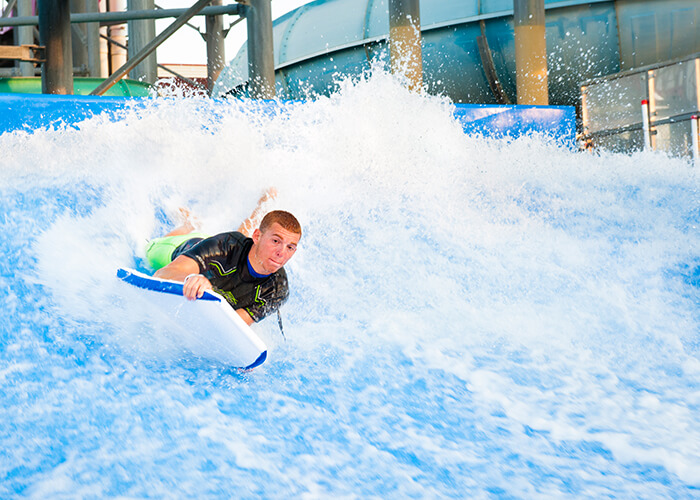 This gem on the Jersey Shore is not just a water park but an experience. Splash Zone Water Park in Wildwood, NJ, offers over 20 slides and attractions that cater to all age groups. They have a great FlowRider surf simulator for catching a wave. With daily pass prices hovering around $35 and frequent promotions during the summer, it's a splash-worthy investment without breaking the bank.
Funtown Splashtown USA, Saco, Maine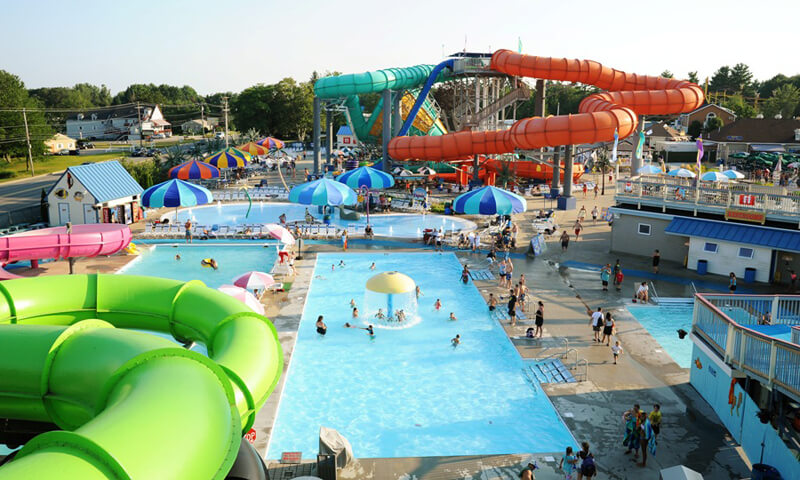 Funtown Splashtown USA serves as Maine's largest water and amusement park. Located in Saco, it offers many attractions for thrill-seekers and those seeking more relaxed experiences. The park uniquely provides dual attractions – an amusement park and a water park – for a single admission price, often under $40. Moreover, seasonal discounts and family packages make it an economical choice for summer escapades.
Soak City, Kings Dominion, Virginia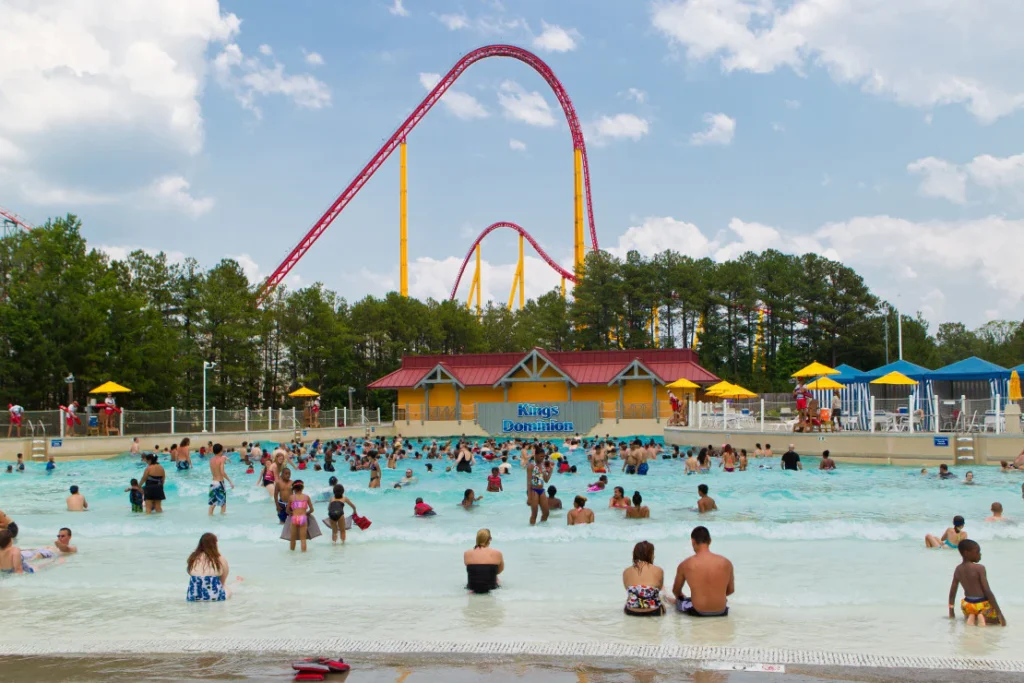 Part of the Kings Dominion amusement park, Soak City is a premier water park in Doswell, Virginia. With a one-price admission, you get access to the amusement and water parks. Offering over 20 acres of water attractions, including a massive wave pool, exhilarating slides, and a relaxing lazy river, Soak City has something for everyone. Keep an eye out for special promotions and discounted tickets online, often bringing the cost down to around $40 per person.
NRH2O Family Water Park, North Richland Hills, Texas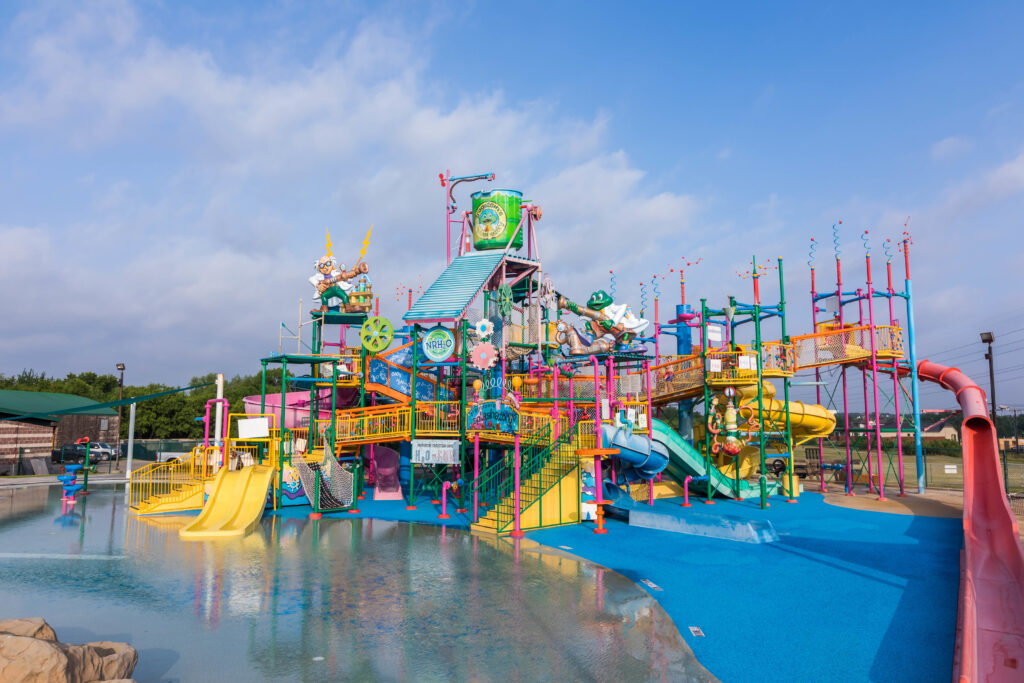 NRH2O Family Water Park, situated in North Richland Hills, Texas, is a family favorite that promises to deliver an exhilarating day of fun. With attractions like the Green Extreme, the world's largest uphill water coaster, and sandy beaches for sunbathing, the park offers diversity in enjoyment. Admission prices are under $30, and with various discounts for group outings, it's hard to find a better deal in the Lone Star State.
Big Surf, Tempe, Arizona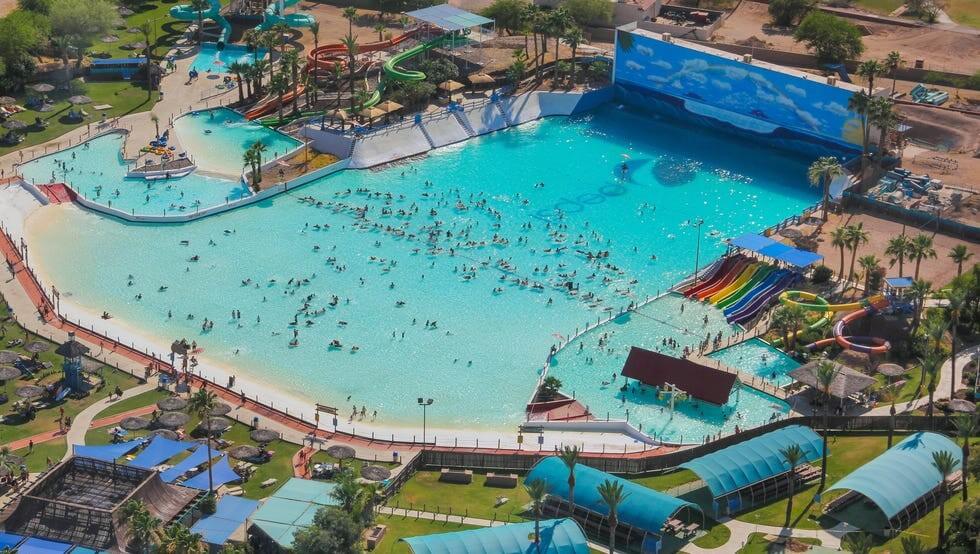 Big Surf in Tempe, Arizona, is home to America's original wave pool and boasts a wide range of water slides and attractions. Besides the thrilling water activities, Big Surf also hosts concerts and events. With daily admission rates frequently below $35 and seasonal passes available, this water park offers an ocean of fun at desert prices.
Coney Island Sunlite Pool & Waterslides, Cincinnati, Ohio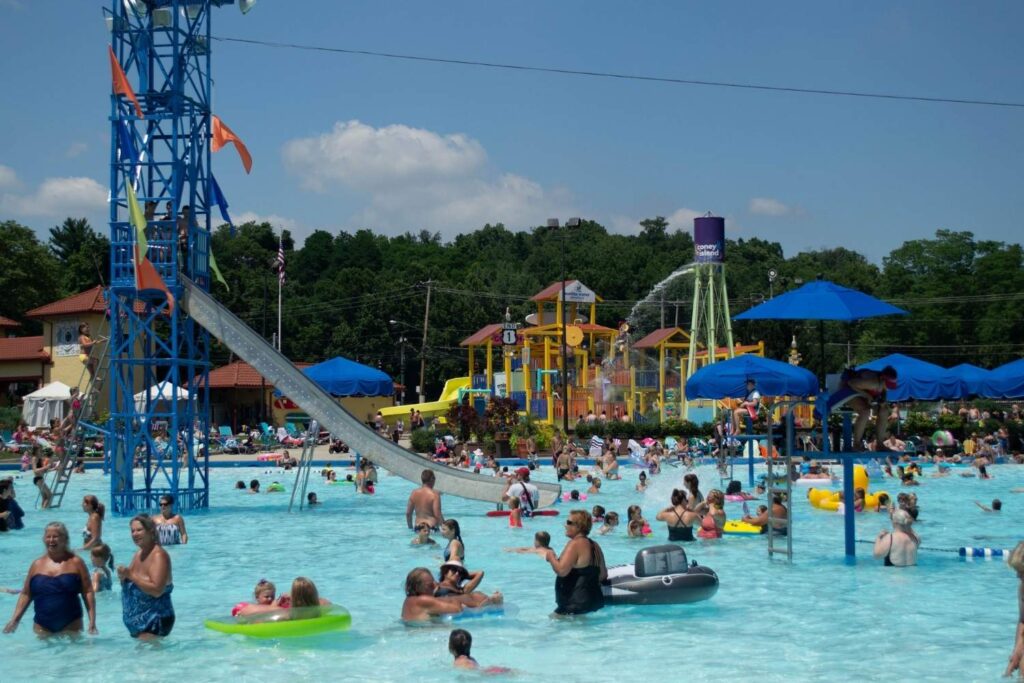 Coney Island, located in Cincinnati, Ohio, is a historic park with Sunlite Pool- North America's largest flat-surface swimming pool. Alongside the pool, the park offers several waterslides and classic amusement rides. Day passes are available for under $30, and the park often hosts family-friendly events and promotions that provide additional value.
Raging Waters, Sacramento, California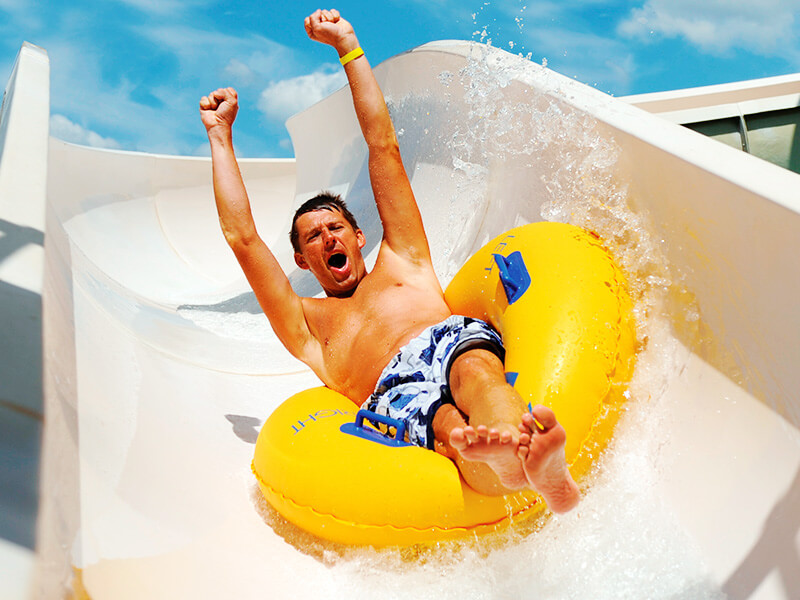 Raging Waters in Sacramento is one of the largest water parks in Northern California, with over 25 attractions, including a wave pool, water slides, and a family raft ride. Despite being in an area known for high prices, Raging Waters offers affordable fun. With general admission often priced under $40 and season passes available, this park is an oasis of excitement for the budget-conscious.
Water World, Federal Heights, Colorado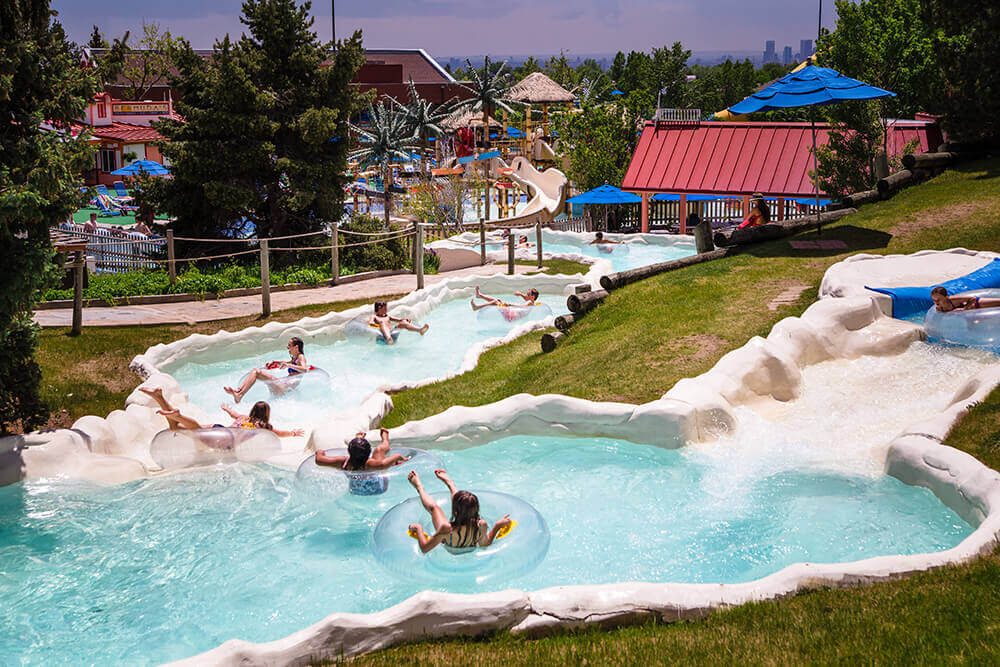 Water World, located just 15 minutes north of downtown Denver in Federal Heights, Colorado, is one of the country's largest water parks. It has over 70 acres and features 50 attractions, including water slides, lazy rivers, and wave pools. Furthermore, day passes start at around $40, and the park often has promotions and discounts throughout the summer.
Oceans of Fun, Kansas City, Missouri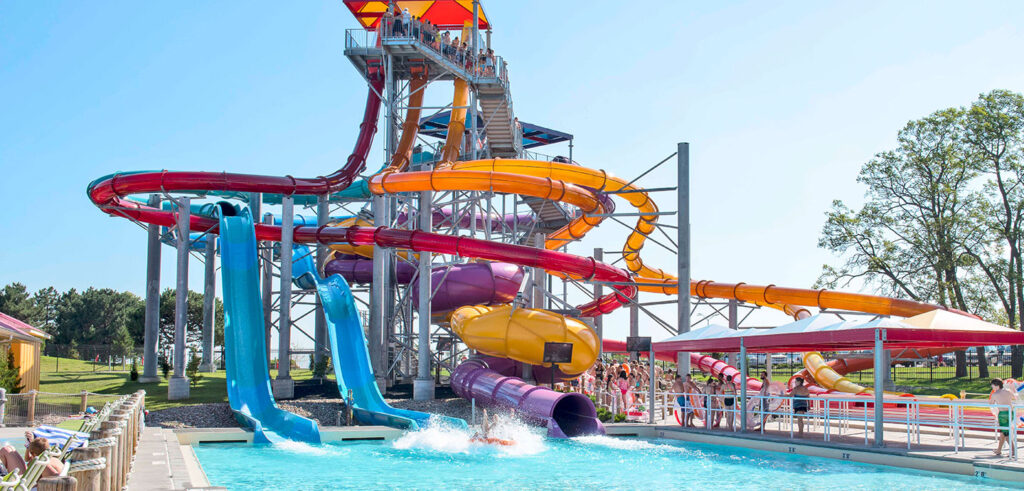 Located adjacent to the Worlds of Fun amusement park, Oceans of Fun in Kansas City, Missouri, is a water park with plenty of attractions for all ages. One ticket grants you access to both parks, making it an incredible deal. With lazy rivers, wave pools, and thrilling water slides, there's something for everyone. Look out for online deals, which can often bring the price down.
Splashin' Safari, Santa Claus, Indiana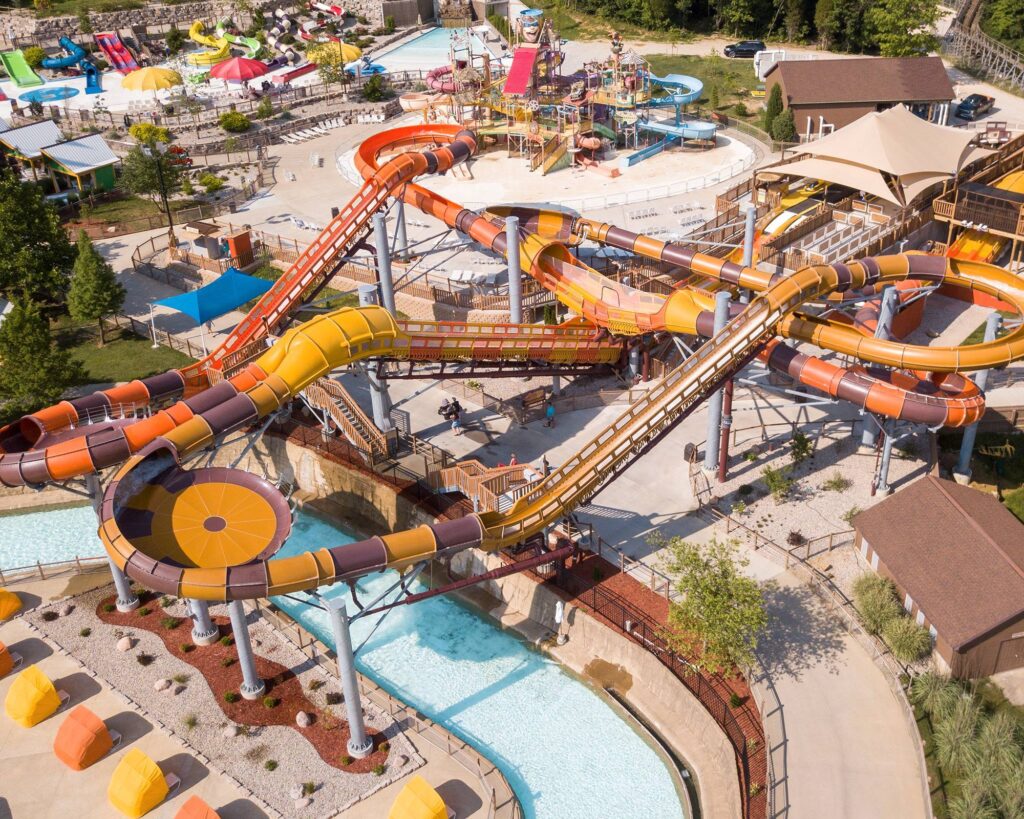 Splashin' Safari, part of Santa Claus, Indiana's Holiday World theme park, is known for its top-ranked water coasters: Wildebeest and Mammoth. The park has a retro holiday theme and offers free soft drinks, sunscreen, and parking, which adds value to your visit. Admission prices are reasonable, with combo tickets for both the amusement and water park starting at around $45.
Wet 'n' Wild, Greensboro, North Carolina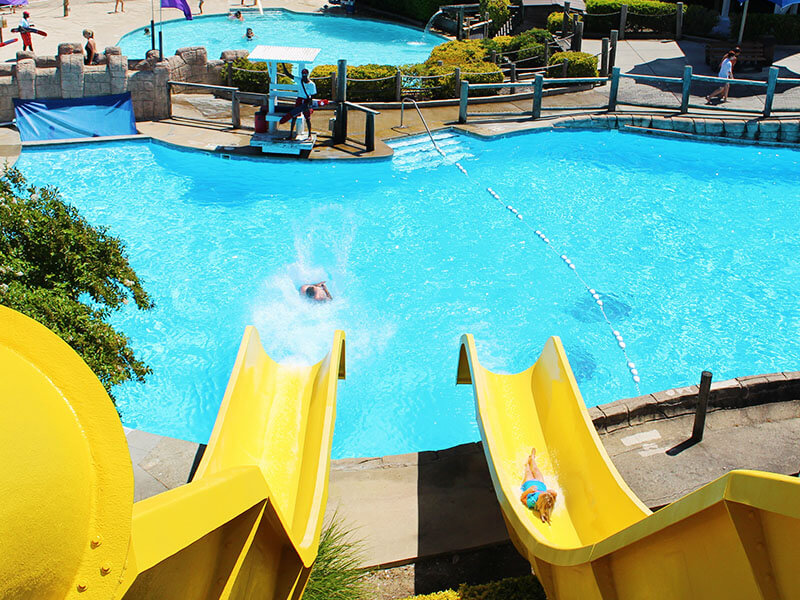 Wet 'n' Wild in Greensboro, North Carolina, offers an exciting assortment of water attractions across 40 acres. From thrill rides like the Double Barrel Blast to the relaxing Lazy River, Wet' n' Wild has something for everyone. The park offers season passes and daily tickets at competitive prices, often with online discounts.
Magic Springs Water and Theme Park, Hot Springs, Arkansas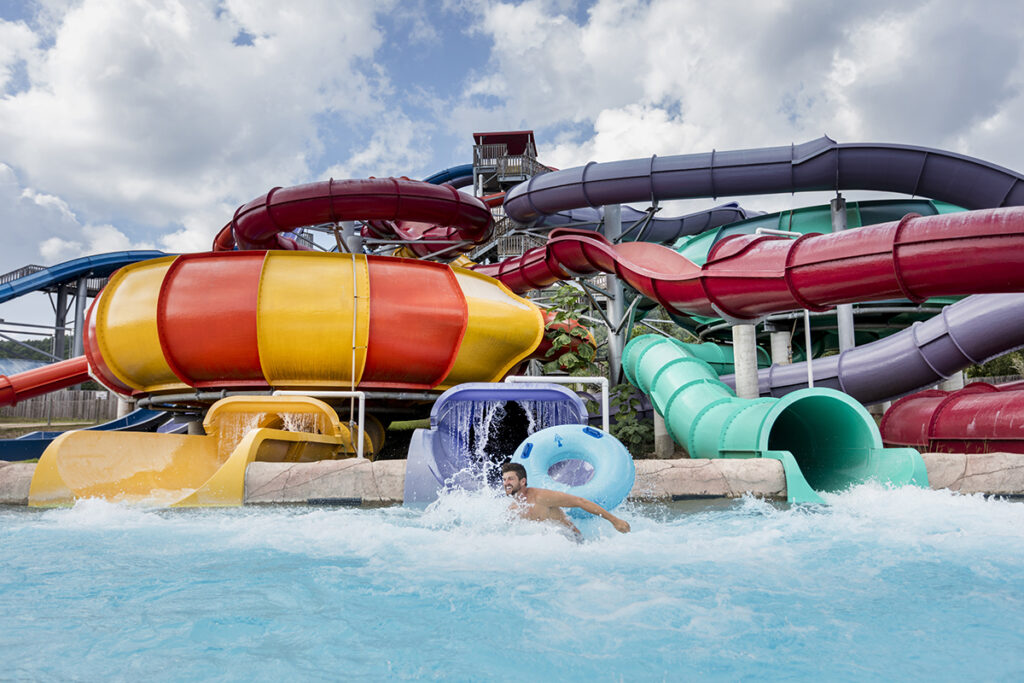 This combination of water and theme park in Hot Springs, Arkansas, offers a wide array of rides, slides, concerts, and more. Magic Springs is known for its Crystal Cove wave pool and High Sierra Slide Tower. With combo tickets granting access to both the water park and the theme park, it's an affordable choice for a full day of entertainment.
The plethora of water parks across the United States offers endless possibilities for aquatic adventure. These additional options continue to underscore that fun and affordability can go hand in hand. Whether you're looking for adrenaline-pumping slides or tranquil pools to unwind, these parks are treasure troves waiting to be explored. So make a splash this summer without worrying about your finances drying up!