Why not consider indulging in a luxurious yacht charter when looking for a unique vacation idea? If being out on crystal-clear water is what you crave, look at our list of the most gorgeous, comfortable, and luxurious yacht charters to book. Each one provides different amenities, features, and experiences. Let's get started!
La Datcha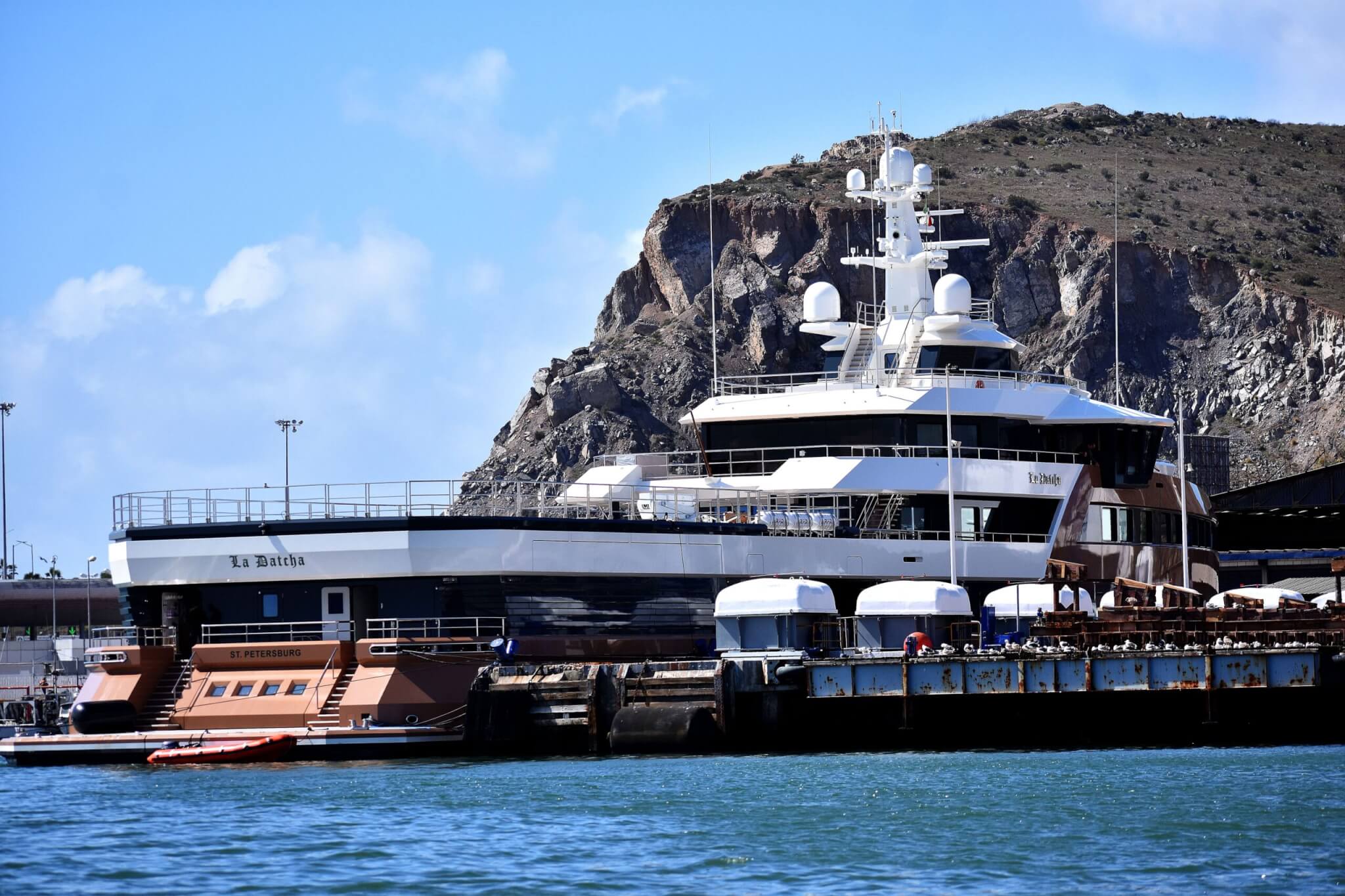 La Datcha is a unique yacht equipped to take you wherever you want. It can handle different waters and climates, providing luxury and comfort throughout the trip. Sized to hold 12 guests and 19 crew members, the La Datcha is 252 feet long. It can have two helicopters, two snow scooters, and two small beach-lander tenders.
On the deck of the La Datcha is a Jacuzzi. The interior features a wellness center where you can relax and enjoy a massage. There's even a fully equipped gym where you can stay current with your workouts. The La Datcha even houses a certified dive center if you want a fun activity.
The Feadship Arrow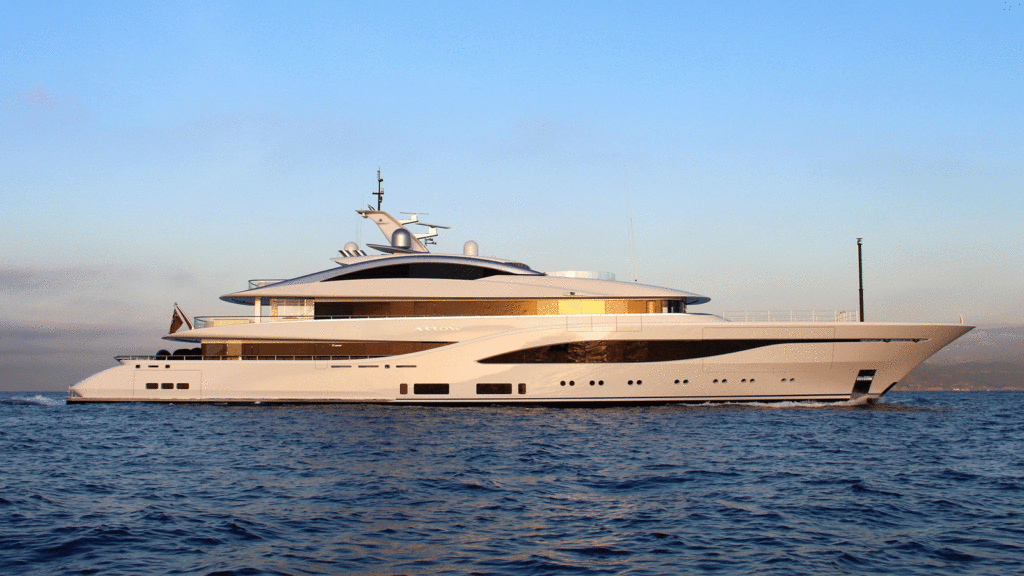 Moderately sized at 246 feet long, the Feadship Arrow is a luxury yacht designed to comfortably accommodate 12 guests and 22 crew members. Its interior features an open floor plan, meticulously crafted with modern and sophisticated elements, including circular furniture and décor.
Within this luxurious space, guests can enjoy a variety of upscale amenities. The package includes an onboard gym for fitness enthusiasts, a full kitchen equipped with a pizza oven for culinary adventures, a relaxing Jacuzzi, and a well-equipped entertainment lounge. Charter the Feadship Arrow and elevate your social life with this ultimate aquatic retreat.
The Tatoosh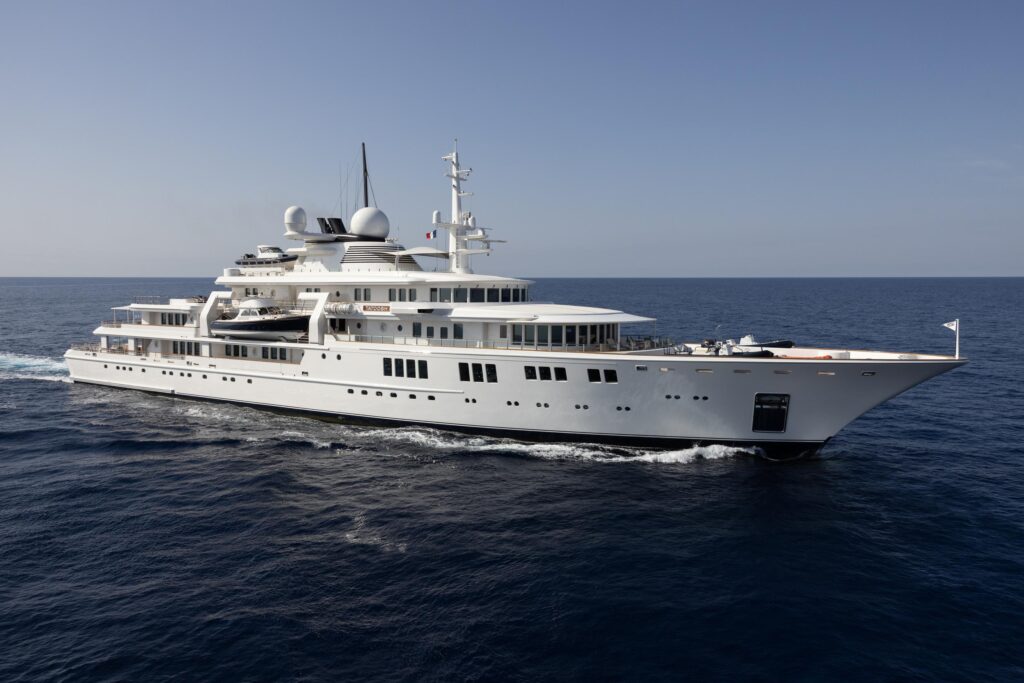 Belonging to the esteemed super yacht category, the Tatoosh is a substantial vessel stretching to a vast 301 feet. This luxurious craft is managed by the renowned Fraser Yachts and was custom-built in 2000. With a series of updates undertaken in 2015, every aspect of the Tatoosh feels revitalized and fresh for your chartering experience.
The crowning glory of this boat is the top deck, where you will find a master suite and a saloon for your enjoyment. View the lower levels to discover various facilities for relaxation and entertainment. These include a state-of-the-art movie theatre, a spa complete with a massage room, a gym for those fitness-focused moments, spacious deck areas for social gatherings, a swimming pool for refreshing dips, and a cozy fireplace.
As a guest on the Tatoosh, you enjoy travel options that extend beyond the yacht itself. Moreover, you have the freedom to come and go as you please by helicopter, adding an extra touch of excitement to your journey. If you prefer a more grounded experience, a sailboat, and a powerboat are also available for your use.
The O'Pari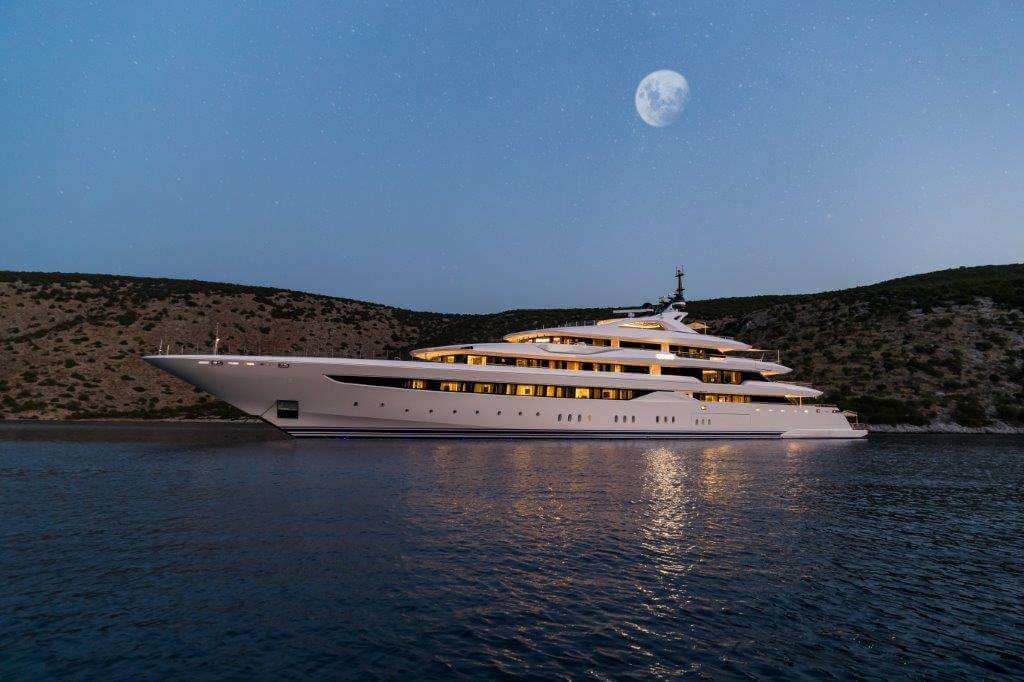 One of Golden Yachts' greatest treasures is the O'Pari. Stretching 311 feet and belonging to the superyacht category, the O'Pari boasts a top-notch entertainment system, and a Jacuzzi on the sundeck, among other amenities. There is a gym on board, water equipment, and more. The O'Pari is located in Athens, Greece. Moreover, you can travel anywhere along the Eastern and Western Mediterranean, including Malta, Italy, Croatia, and southern France stops.
The Moonlight II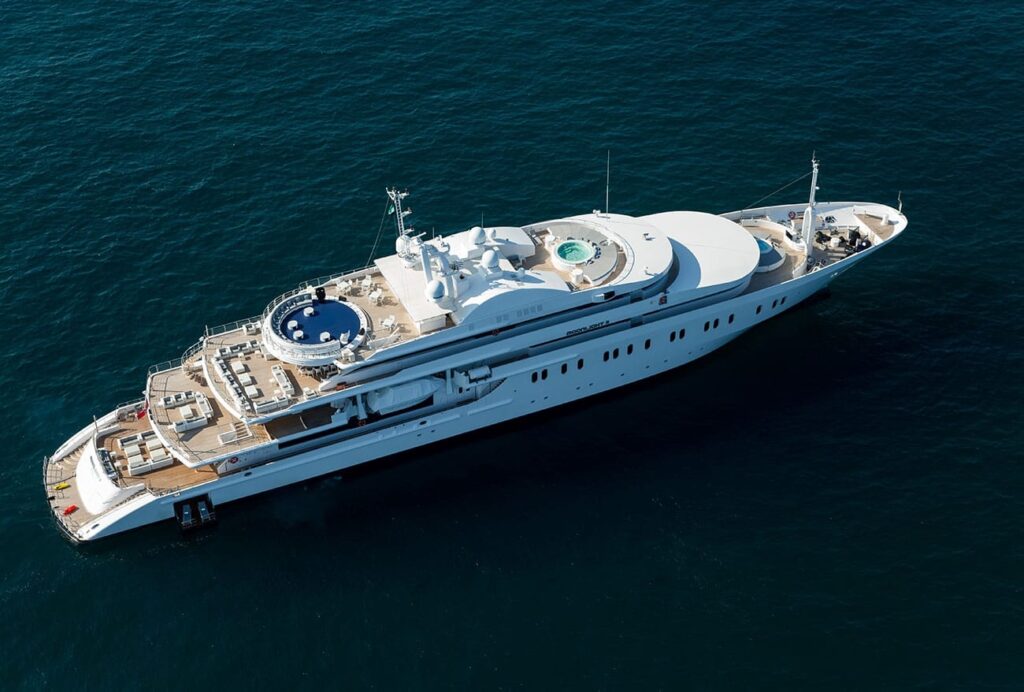 Taking prominence as one of the most substantial yacht charters, the Moonlight II is a marvel on the sea. Nearly reaching a vast 300 feet, this floating palace is designed to provide supreme comfort for 36 guests, accommodated across 18 exquisite rooms and 35 crew members. It stands among the largest luxury yacht charters globally, exemplifying opulence and exclusivity. Boasting numerous impressive features, the Moonlight II caters to every whim of its guests. Whether it's working out in the gym, relaxing in the spa, enjoying a movie in the private cinema, unwinding in one of the two Jacuzzis, attending to business matters in the business center, or seeking medical attention in the onboard medical center, every convenience is just a few steps away. Once you set foot on the Moonlight II, you'll find it holds a world in itself, a world you'll never want to leave.
The Christina O'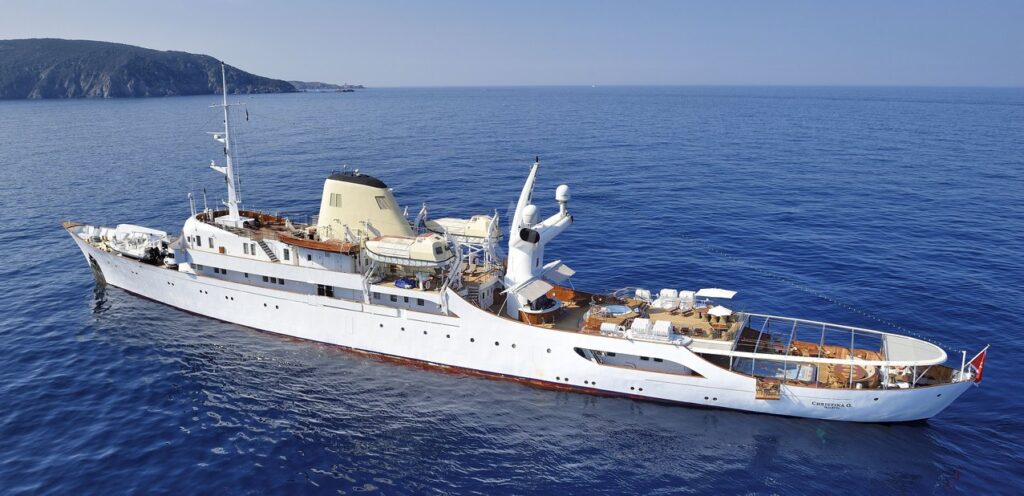 Making a grand entrance at 325 feet is the Christina O'. This sea titan can comfortably accommodate 34 guests and 38 crew members. The Christina O' is designed with a singular purpose - to ensure you unwind and relax during your vacation. It boasts a wellness and massage room, a well-equipped fitness area, several sophisticated dining areas, and an exclusive beauty suite for pampering yourself. But if you're in the mood for some high-octane adventure, you can take advantage of the onboard Jet Skis or banana boats or explore the depths with the available snorkeling equipment.
The Lana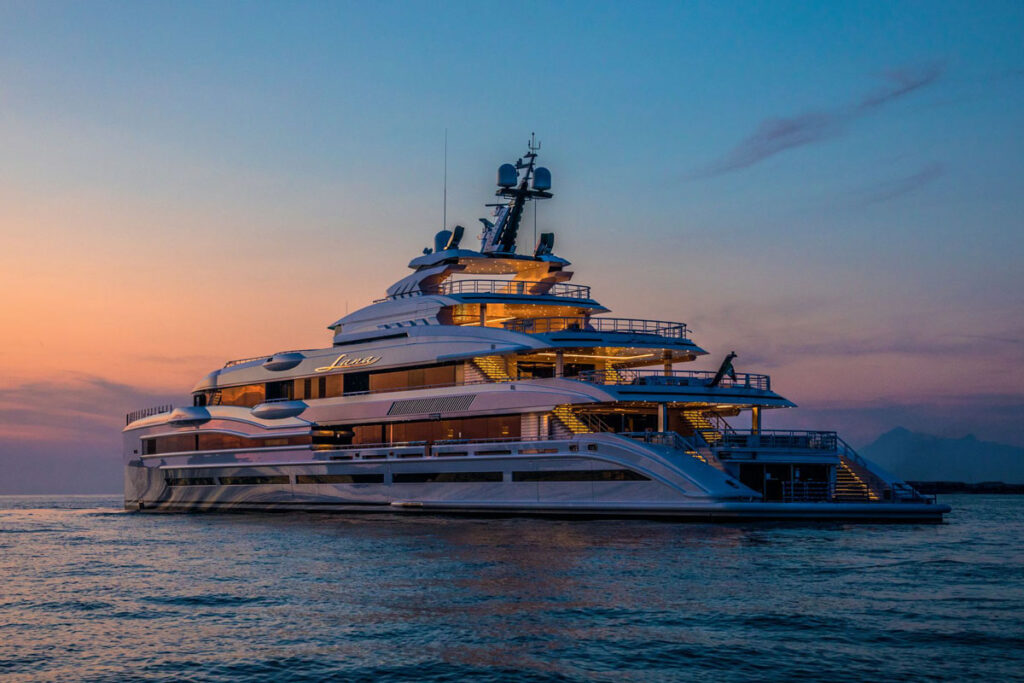 Imperial's Lana is a shining star in the realm of luxury-chartered yachts. Stretching a majestic 351 feet in length, it offers an exclusive experience for just 16 guests housed in 8 rooms. Seven of these are VIP rooms, ensuring absolute luxury for the occupants. After all, with such limited guest capacity, the Lana offers ample space to roam and unwind.
In 2021, Lana's interior received a facelift, infusing it with a rejuvenated aura of relaxation and comfort. Wellness enthusiasts will appreciate the onboard spa with various treatment rooms for ultimate rejuvenation. To complement this, the Lana also boasts a gym for your fitness needs, a movie theatre for entertainment, and a beach club when you wish to sit back, relax, and soak in the ambiance.

The Flying Fox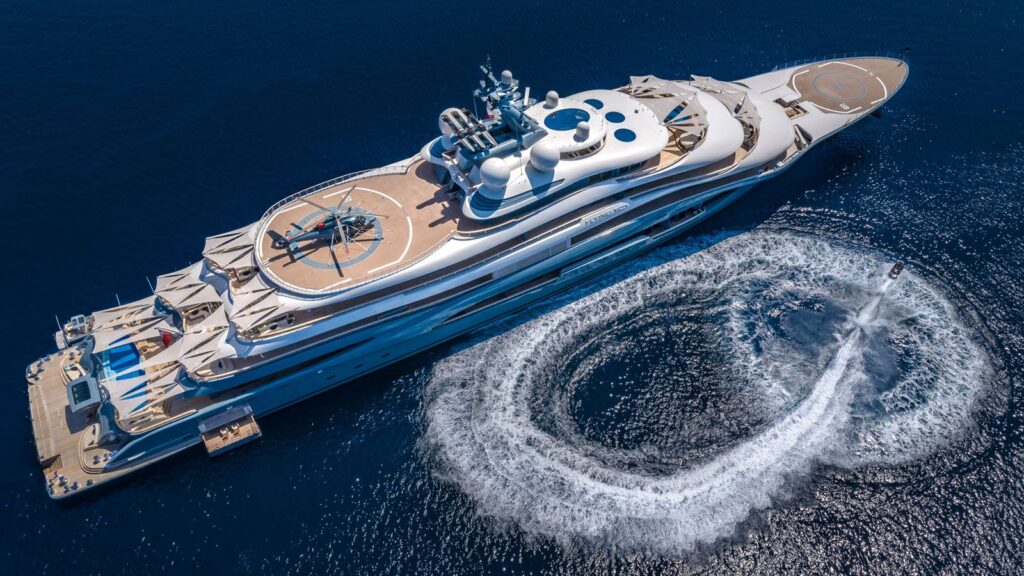 The biggest luxury yacht we'll cover in this article is the Flying Fox. It's an impressive 446 feet, with the ability to service 25 guests by way of 54 crew members. Mark Berryman, a famous British designer, formulated the interior design. The Flying Fox has everything the smaller yacht charters have, including a spa, beauty room, dry massage room, wet massage room, and various social spaces. The difference is in the details. Sitting areas feature a fireplace, widescreen televisions, dining rooms, surround sound systems even an aquarium. If you want to dine on food favorites, this yacht has a pizza oven, tandoori grill, wok station, and rotisserie. On board, The Flying Fox is like nothing you've seen before and worth considering for your upcoming indulgent vacation.
The Tis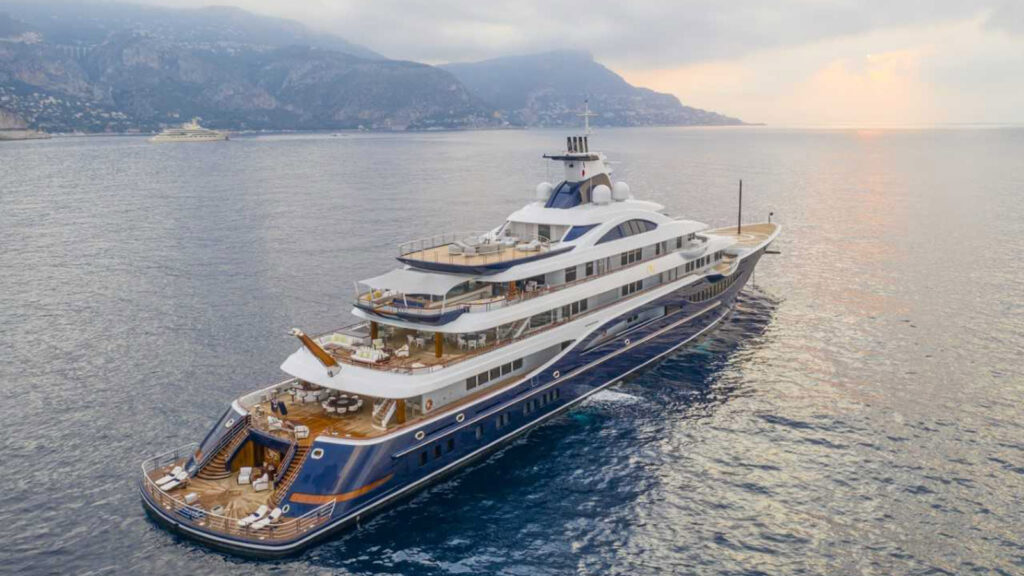 Regarded as one of the world's largest superyachts, the Tis stretches an impressive 364 feet. Built-in 2018, this floating marvel, the Tis, offers a myriad of high-end amenities. Guests can enjoy a wet bar for refreshments, a massage room for ultimate relaxation, and a beauty salon for pampering. Also, it features a spa for wellness, a gym for fitness enthusiasts, and a bridge deck offering panoramic views.
A grand staircase, reminiscent of a luxury hotel, seamlessly connects the different levels to the main deck, further enhancing the yacht's luxury. After all, every inch of the Tis was thoughtfully designed to ensure maximum comfort, aiming to provide you with a serene and lavish 'home away from home' experience.
The Lauren L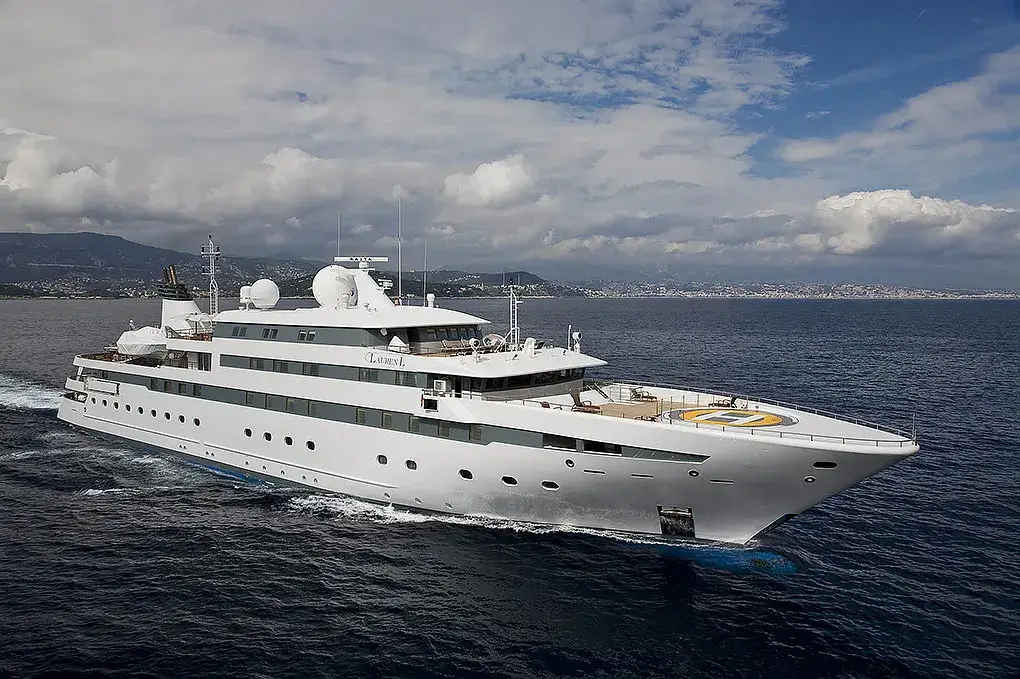 Overseen by Flying Charter, the Lauren L spans 295 feet but is meticulously designed to accommodate every luxury you envision in a yacht charter. This floating masterpiece can comfortably house 36 guests within its 20 distinct cabins, promising a bespoke experience for each guest.
Common areas designed for socialization abound, including a sun-drenched sundeck and a serene solarium. For those seeking leisure and relaxation, the Lauren L doesn't disappoint. The Lauren L features a bubbling Jacuzzi and a fully stocked bar for leisure. It also includes a steam room for ultimate relaxation, a rejuvenating spa, a personal pampering beauty center, and an entertainment cinema. Also, let's not forget the play area, perfect for the younger guests. All these attributes make the Lauren L the ideal choice for intimate, personalized vacations with friends or family.
Though a luxurious yacht charter cruise may not suit everyone's budget, it is an indulgence worth experiencing at least once in a lifetime. This extraordinary experience offers an unparalleled sense of luxury and adventure. After all, if you want to travel like a celebrity you'll want to set sail on one of these luxurious yacht charters.