Iceland, often called the Land of Fire and Ice, is a mesmerizing mix of active volcanoes, grand glaciers, and captivating coastlines. But amongst these natural wonders, the geothermal hot springs stand out as the jewels in the country's crown. Offering visitors the unique experience of bathing in warm waters amidst a cool climate, these hot springs are a quintessential Icelandic experience.
Sky Lagoon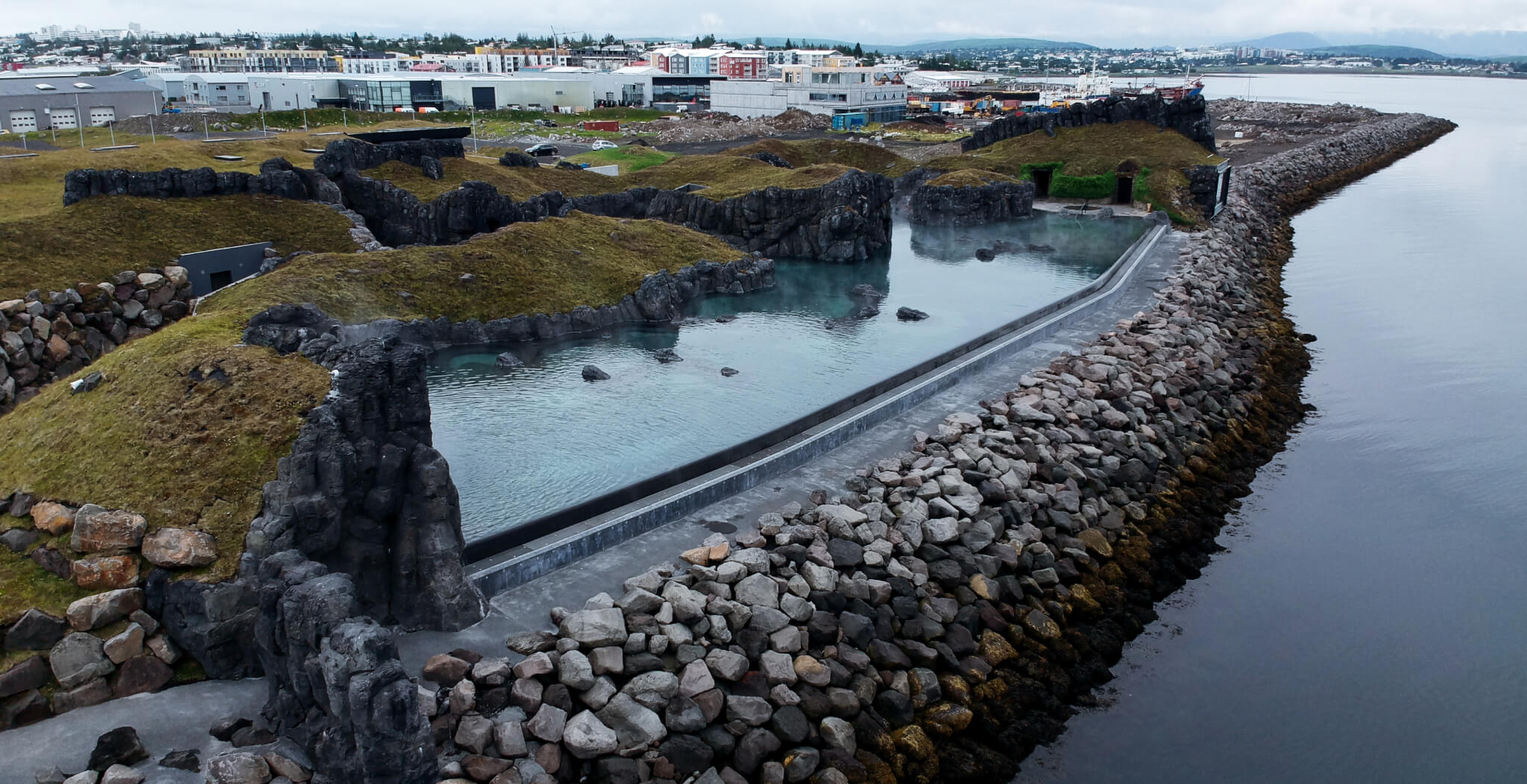 The fusion of dramatic Atlantic Ocean vistas with geothermal relaxation awaits at the Sky Lagoon. A recent entrant to the Icelandic spa scene, opening its doors in 2021, it lies in Kársnes Harbour, a stone's throw from Reykjavik. A warm embrace of 100 to 104 degrees Fahrenheit awaits visitors, with the crowning jewel being the impressive 230-foot ocean-view infinity edge. Beyond its primary allure, Sky Lagoon enhances the experience with many facilities, such as a sauna, cold pool, cold mist showers, and a rejuvenating steam room.
Secret Lagoon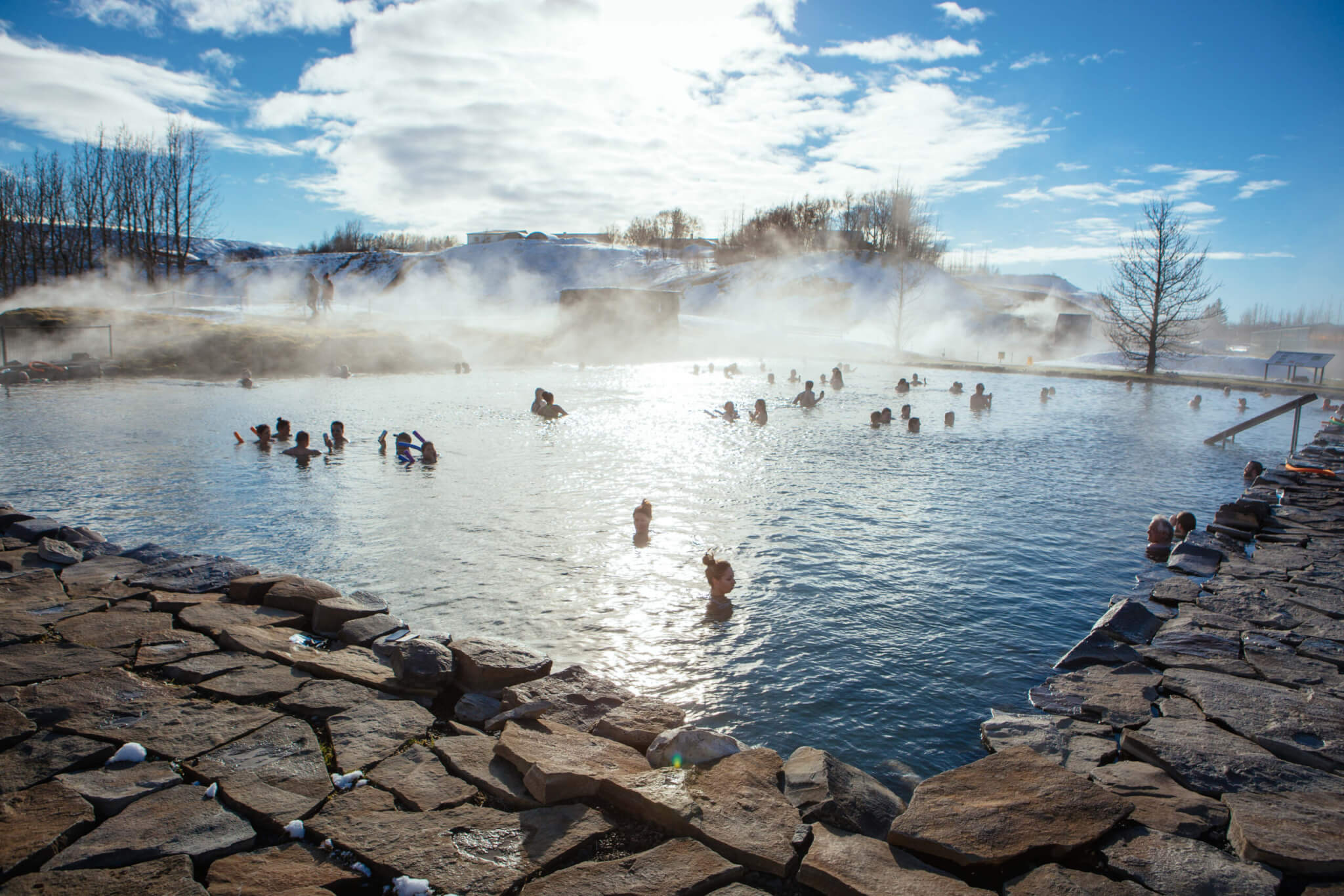 Drenched in historical allure, the Secret Lagoon is a treasure trove of geothermal warmth and natural beauty. Lovingly dubbed Gamla Laugin by locals, this ancient natural pool, set slightly off the beaten path beyond the acclaimed Golden Circle, offers an intimate encounter with Icelandic geothermal magic. Adjacent hot springs feed into its warm embrace, and the occasional spouting of a nearby geyser adds to the allure. This tranquil retreat promises a serene, more private geothermal experience away from bustling tourist routes.
Mývatn Nature Baths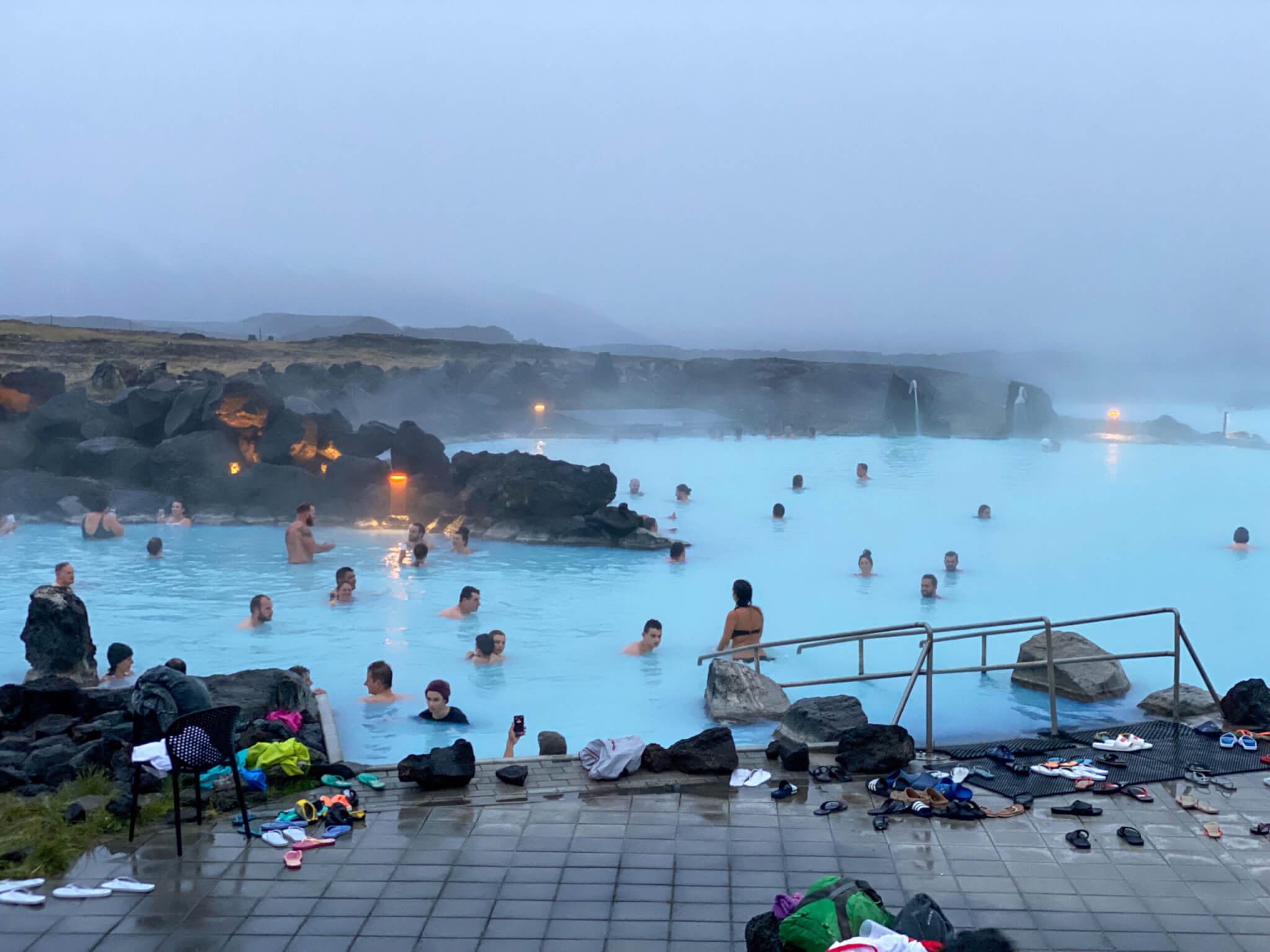 The Mývatn Nature Baths beckon with the promise of geothermal relaxation under the canopy of the aurora borealis. These enchanting pools, set amidst the geothermal wonders of Lake Mývatn and a mere 50 miles from Akureyri, are a tribute to Iceland's deep-rooted tradition of bathing. Historical records narrate tales of steam holes dedicated to saunas in the 12th century. While soaking in the warm waters, modern-day visitors can help themselves with the aromatic steam rooms and relish treats at the on-site cafe.
Seljavallalaug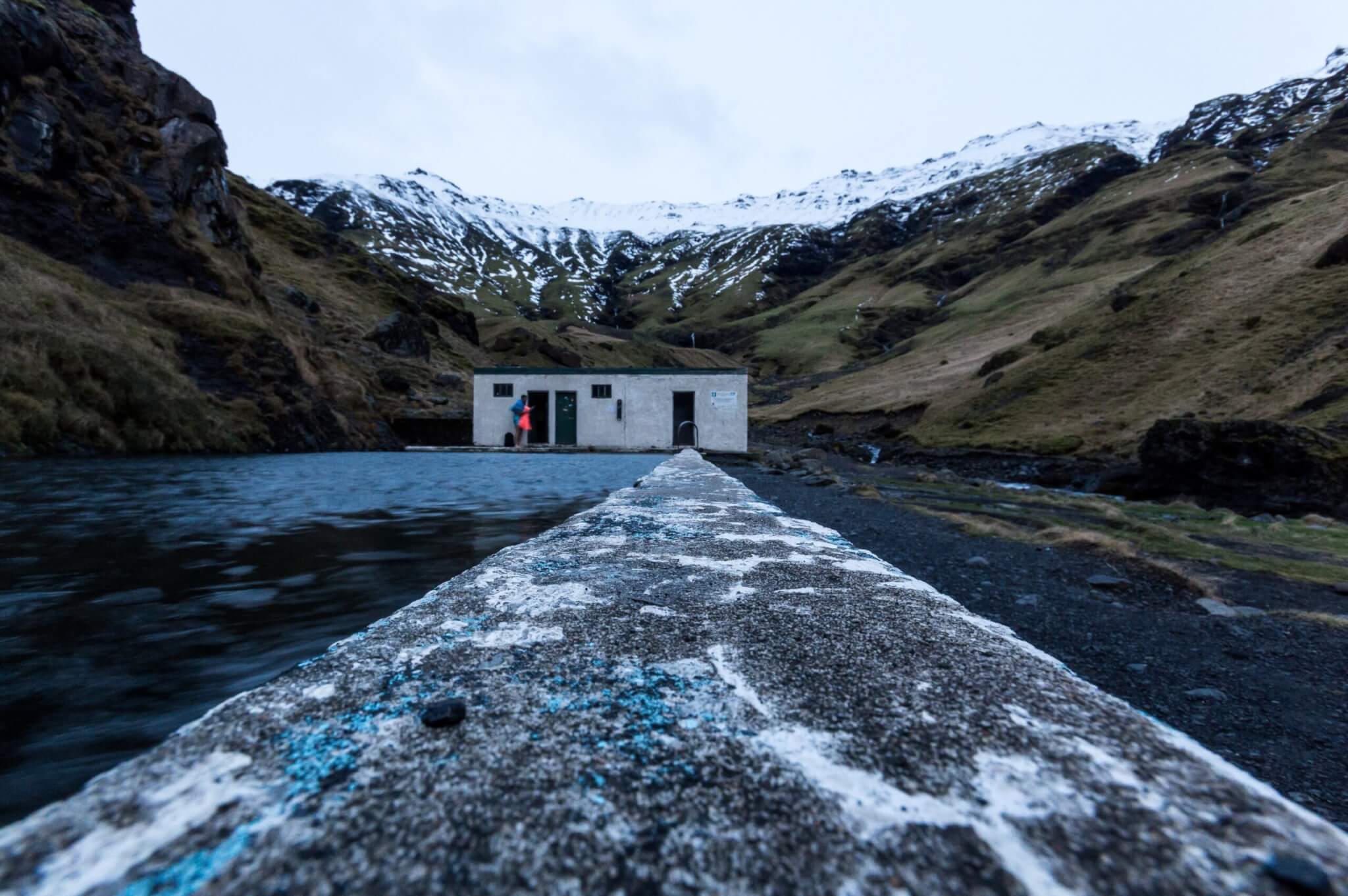 Seljavallalaug is where unembellished nature meets geothermal respite. Tucked amidst the soaring mountains of southern Iceland, this expansive pool offers an untouched slice of Icelandic tranquility. The absence of amenities such as regular cleaning or lifeguards adds to its raw appeal, letting nature take center stage. Those who venture here seek a genuine connection with the land, undistracted by modern frills.
Reykjadalur Steam Valley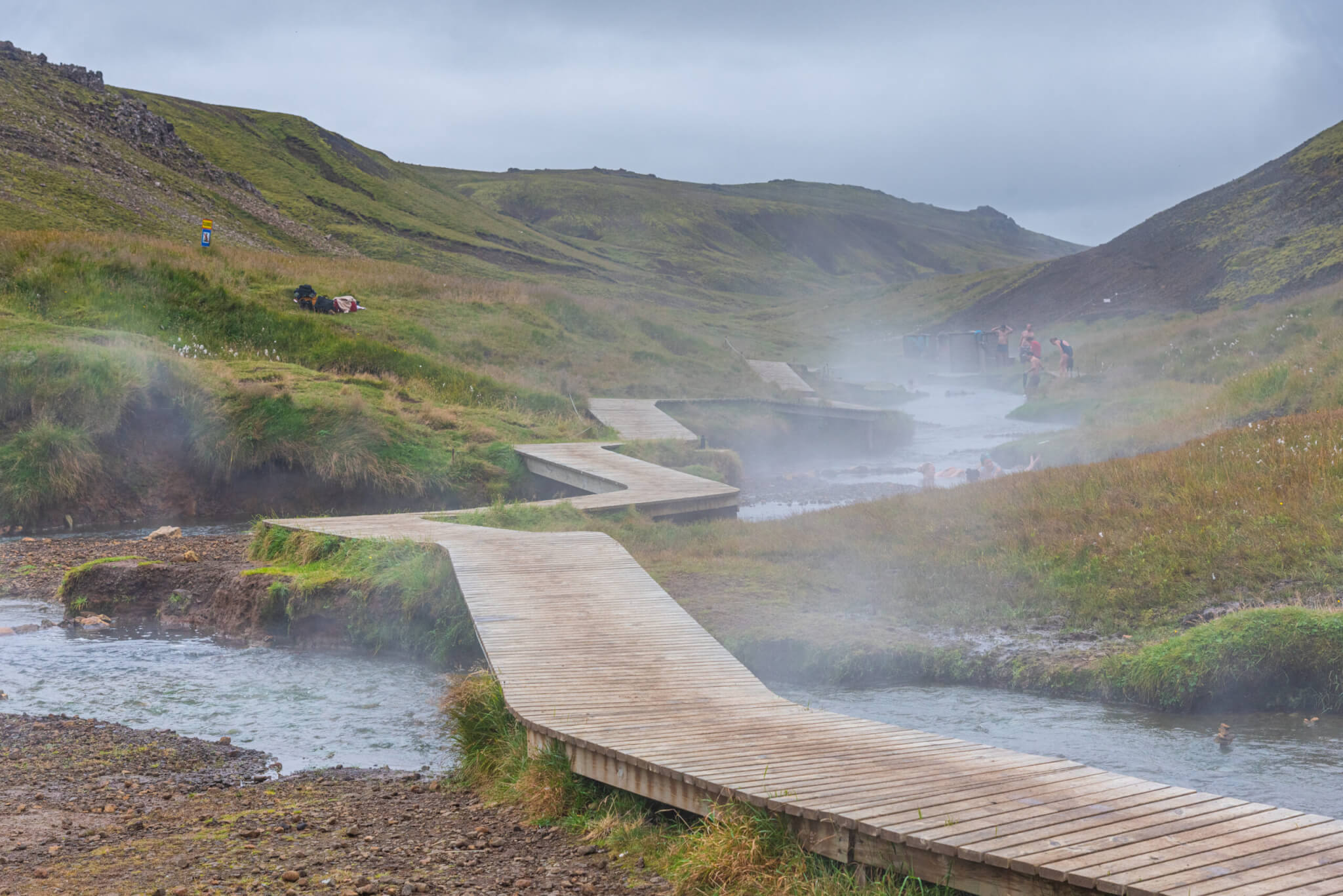 Embarking on a journey to Reykjadalur promises more than just a geothermal dip; it's an adventure through the Icelandic wilderness. A comfortable drive from Reykjavik leads to the starting point of a journey. This journey then continues with a scenic two-mile hike, unveiling a verdant valley dotted with steamy hot springs and playful mud pools. The pièce de résistance, however, is the river, its geothermal warmth beckoning bathers to step in and let the world fade away. The river's balmy embrace remains constant, regardless of the chill outside.
Blue Lagoon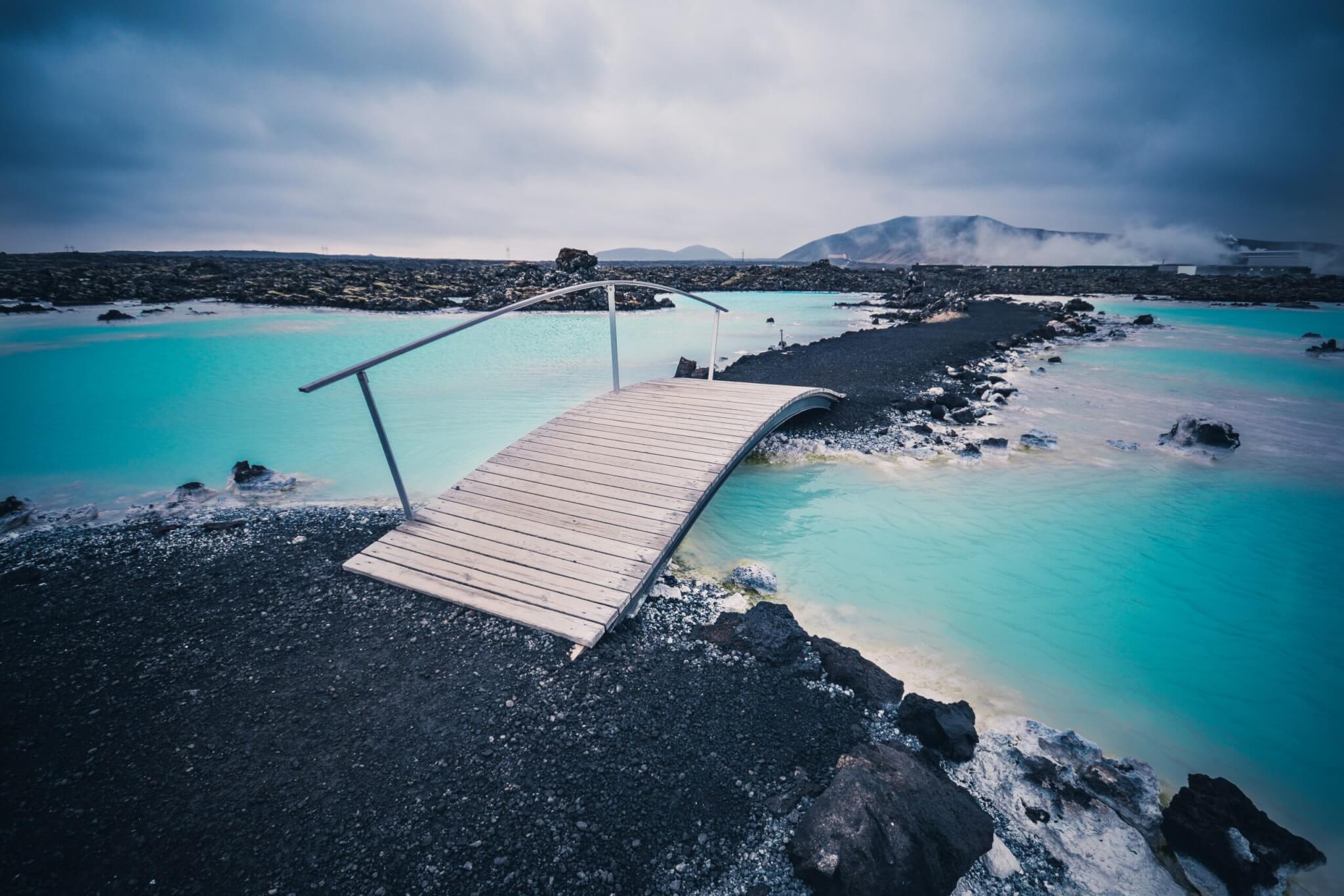 Iceland's crown jewel, the Blue Lagoon, epitomizes geothermal luxury. Its iridescent blue waters create a mesmerizing spectacle against a backdrop of dark volcanic rocks. Beyond its visual charm, the lagoon caters to every luxury, from in-water massages to swim-up bars. Those seeking an extended lavish retreat can check into the Silica Hotel, turning their geothermal excursion into an indulgent getaway. Its proximity to Keflavik Airport further elevates its appeal, making it a must-visit.
GeoSea Geothermal Sea Baths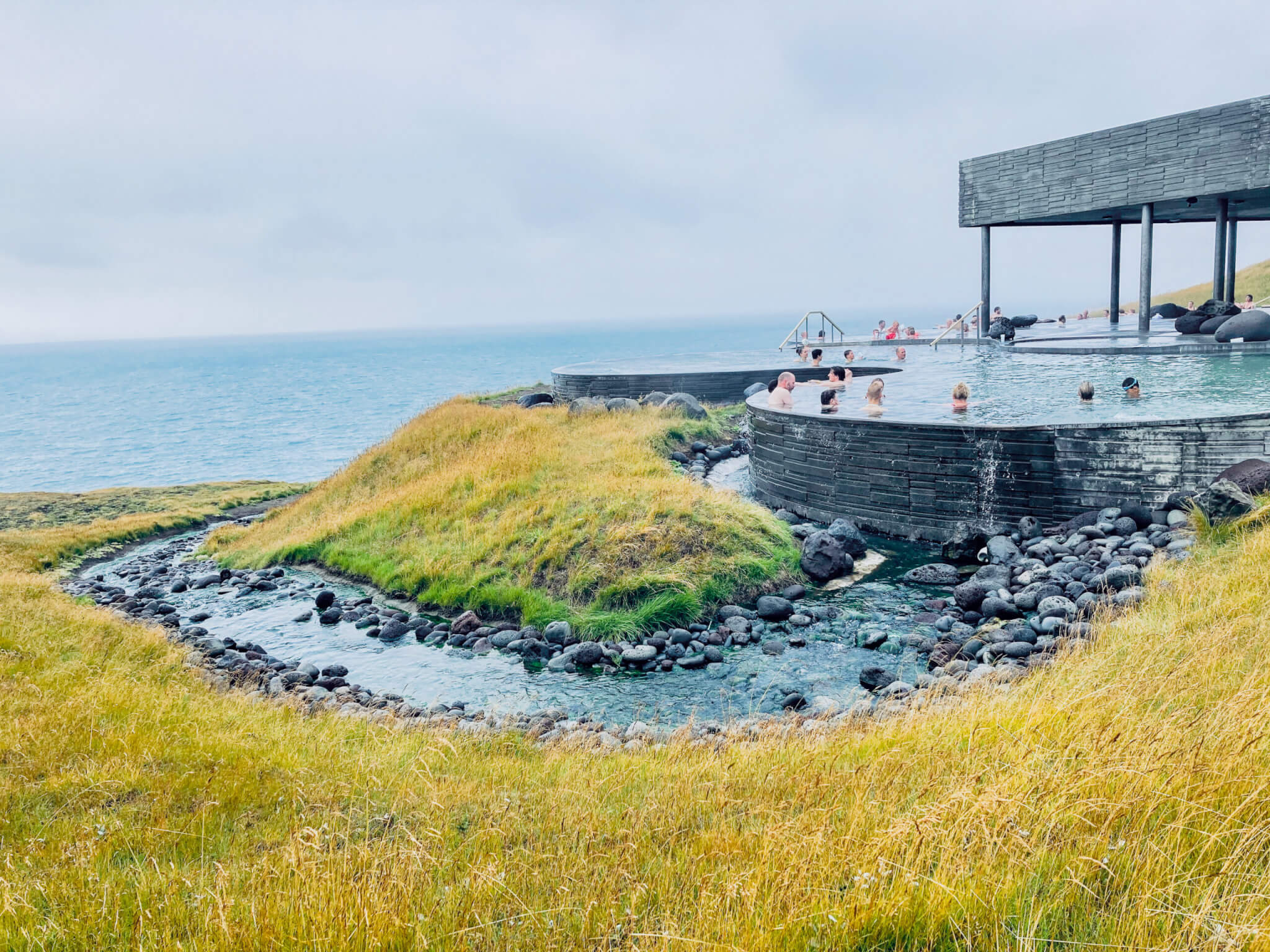 In the picturesque town of Húsavik, overlooking the vast expanse of the Skjálfandi Bay, the GeoSea Geothermal Sea Baths emerge as a sanctuary of warmth and relaxation. With views stretching out to the Arctic Circle, it's not uncommon for bathers to witness whales gliding by. On a clear evening, they might also see the dance of the northern lights. Immerse in these mineral-rich waters and let the beauty of Iceland wash over you. Then, wrap up the experience with a refreshing drink, courtesy of the on-site beverage service.
In conclusion, while Iceland has many sights to offer, the geothermal hot springs are undoubtedly some of the most enchanting. Offering warmth amidst the cool Icelandic climate, they provide a relaxing experience. So, treat yourself to this unparalleled geothermal delight the next time you're in Iceland.