When exploring Provence France, you'll be captivated by the stunning landscape that stretches from the Mediterranean to the Rhone. This region's picturesque villages are surrounded by vineyards and hills, offering a breathtaking experience for visitors.
One of the best reasons for exploring Provence France is to visit locations ranging from Marseille to Orange. This region of France is rich in gorgeous scenery, making it the perfect place to discover.

Where to See Roman Ruins in Provence, France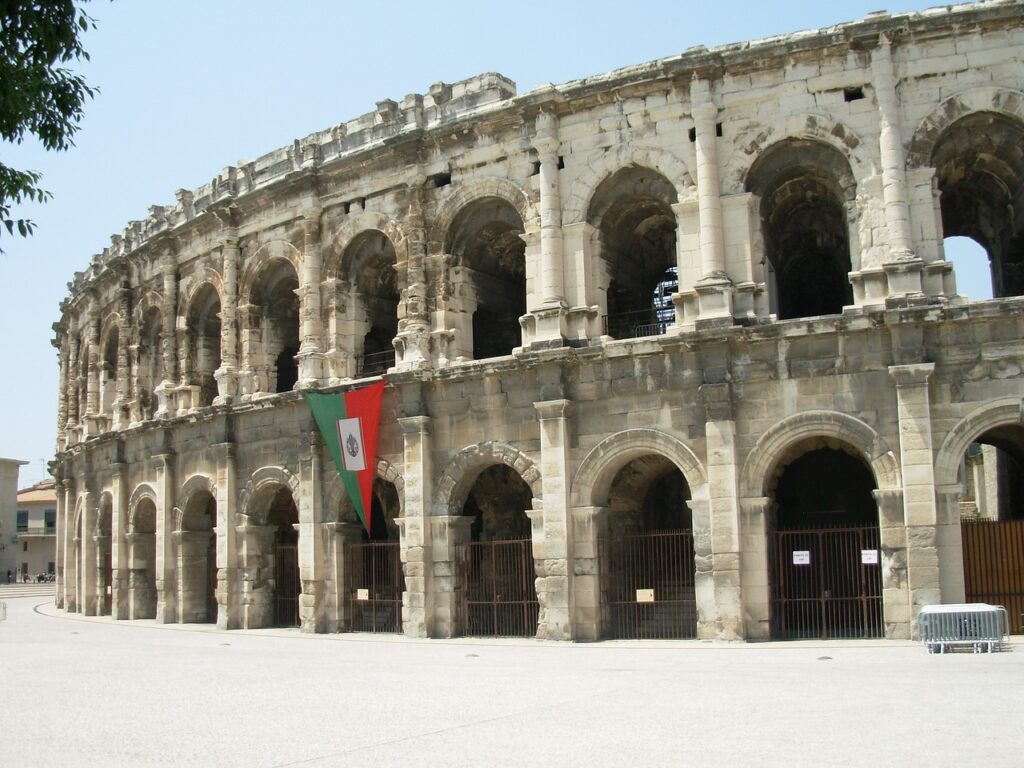 Pont du Gard, Nimes, and Uzes are excellent places to see Roman ruins near Avignon when exploring Provence France. The aqueduct at Pont du Gard is one of the most impressive structures in the region, standing out against the beautiful landscape.
This aqueduct features limestone and is a perfect example of Roman handiwork. You'll want to take advantage of the opportunity to photograph this structure while exploring Provence France.
Nimes features beautiful Roman monuments that have withstood the passage of time remarkably well. Seeing these ruins standing out against the landscape is always an impressive experience during your exploration of Provence France.
Some of the highlights include an amphitheater currently used for bullfights and concerts. The city has a reputation for being one of the most Roman cities not in Italy.
When you're in this area, you will also want to check out the commune of Uzes. One thing that attracts people to this location is its pedestrian-friendly nature and scenery, including a mixture of medieval buildings and picturesque outdoor spots.
La Vallee de 'Eure a Uzes is a popular outdoor area in Nimes. This park features a woodland setting and sits on a river, making it an excellent picnic spot when exploring Provence France.
Experiencing Nature at the Camargue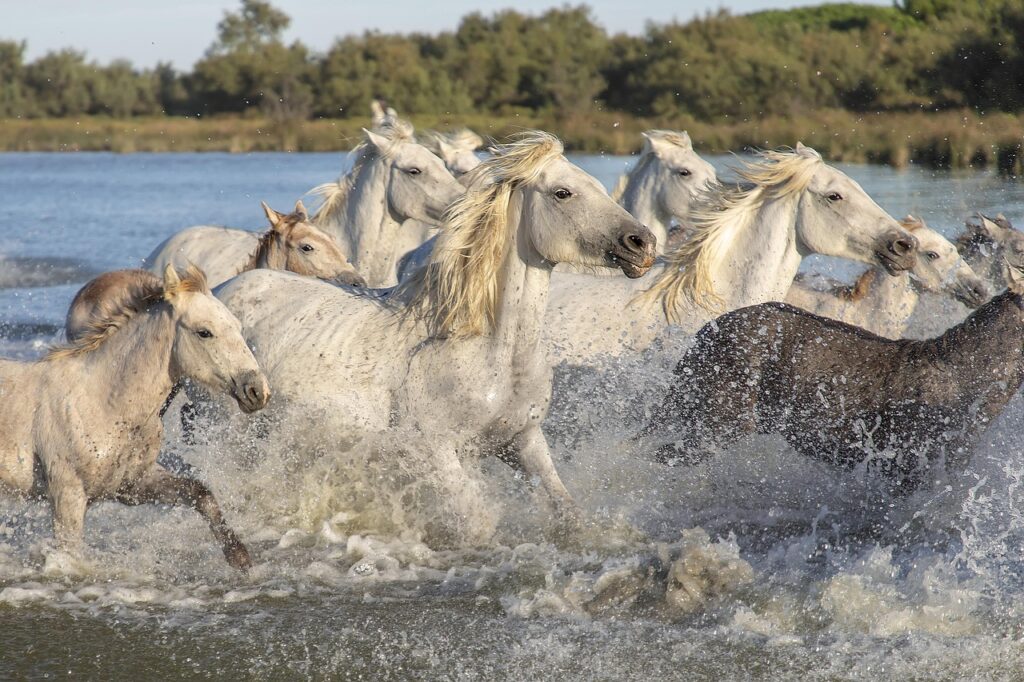 The Camargue is one of the most popular locations for people who love nature to visit while exploring Provence France. Bulls, horses, and flamingoes are some animals visitors might spot.
The Camargue is France's version of the Wild West, including cowboys. These cowboys herd the black bulls used for local bullfights.
The white horses are named Camaragues and are a breed specific to this area. Some of these horses are wild, although most Camaragues are domestic horses.
Les Baux is nearby and well-known for its castle ruins. These ruins sit atop cliffs, creating a stunning impression.
The village of Les Baux is one of the most beautiful in the area, with a church dating to the 10th century. This village sits in a spot that offers panoramic views of much of the Camargue.
St-Rémy is also nearby and is another location with Roman ruins that is worth a look. This town also hosts the mental hospital where Van Gogh received treatment.
This town gave Van Gogh a lot of the inspiration behind a few of his most famous paintings. His most famous work, The Starry Night, came from views of the night sky from this village while he was exploring Provence France.
Taking the Côtes du Rhône Wine Road in Provence, France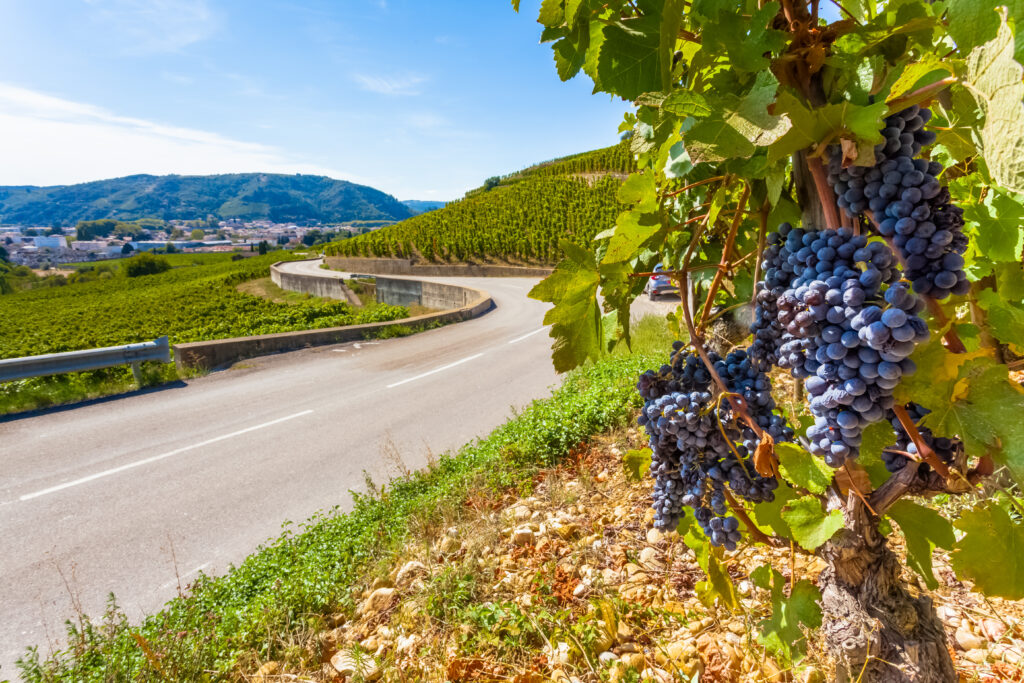 The Côtes du Rhône wine road is one of the most stunning places in Provence, France, to enjoy sweeping lavender fields. These fields are the subject of countless photographs and other pieces of art.
Vaison-la-Romaine serves as an anchor for the picturesque villages found along the road. These villages have a peaceful atmosphere that naturally draws visitors.
Orange is also in this area, with the ruins of a Roman theater standing out as a star attraction. One of the things that stands out about this theater is that it is primarily intact.
Explore the Fjords of Cassis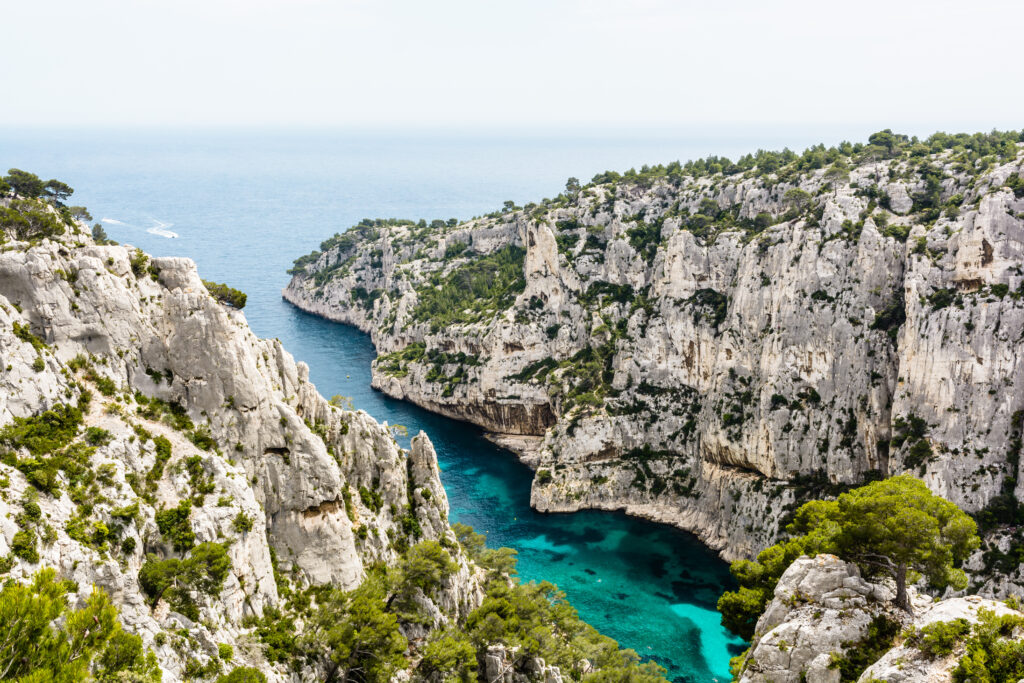 Cassis is a coastal city with a lot of natural charm, making it an ideal destination for exploring Provence France. One of the things that stands out about this area is the presence of calanques, a type of Mediterranean fjord.
These calanques are part of the Cassis Massif, and the resulting cliffs are impressive. Rock climbers consider this area a prime spot for their outdoor adventures while exploring Provence France.
The port city of Marseille is also nearby, one of France's most photogenic cities. This port has been used since classical Greek and Roman times and is one of the most scenic on the French coast.
Aix-en-Provence, which is further inland, is the birthplace of painter Paul Cézanne and the city features a series of walking trails leading to locations related to his life. Sainte-Victoire, the mountain overlooking the town, was one of the artist's favorite subjects.
See Luberon's Hill Towns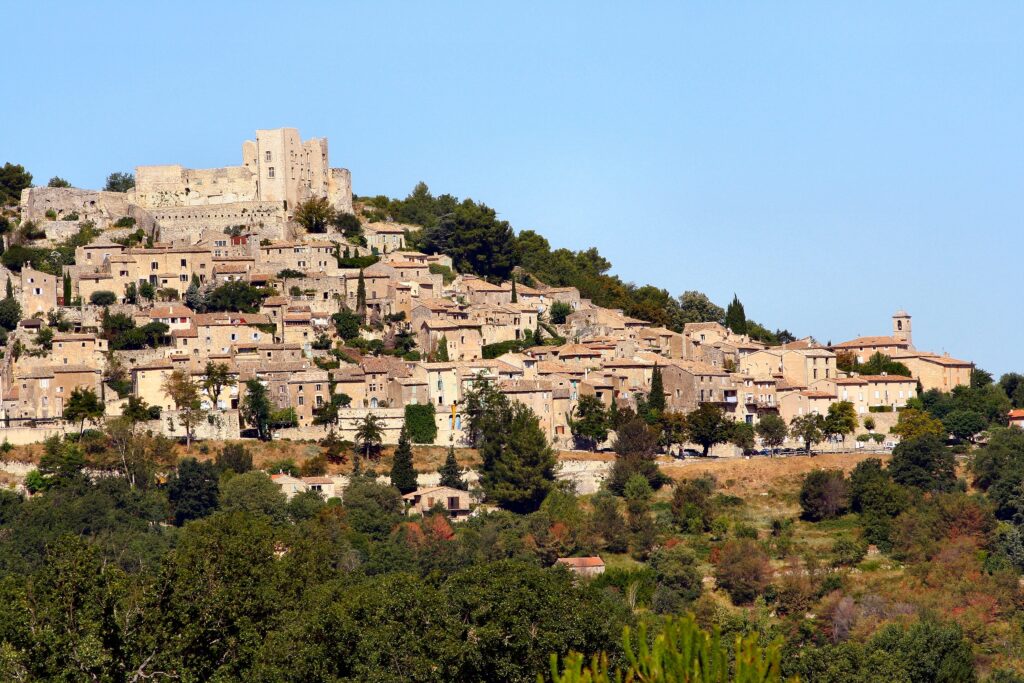 The hill towns of Luberon include Isle-sur-la-Sorgue, Lacoste, Ménerbes, and Roussillon. These towns have landscapes that include cherry groves, cypress trees, and lavender fields interspersed with vineyards, making them perfect for exploring Provence France.
Isle-sur-la-Sorgue has a clear, pristine river running through it. Weekend markets offer a perfect opportunity to buy local crafts, produce, and antiques.
Lacoste is a beautiful mountain village that contains the ruins of Chateau de Sade, which belonged to the Marquis de Sade and is under the ownership of Pierre Cardin, the designer.
Menerbes enjoys a reputation for being one of France's most beautiful villages, with lovely examples of 16th and 17th-century architecture to enjoy. The House of Truffles and Wine and the Corkscrew Museum offer exciting perspectives on the local wine business.
Roussillon is famous for its ochre-colored cliffs that remind many of the scenery in Bryce Canyon in the U.S. The village square is a perfect place to savor the peaceful atmosphere.
Provence offers a unique way to see France from a completely fresh perspective. Discover this breathtaking destination for yourself while exploring Provence France!
If France isn't your cup of tea, we have another article about the Swiss Alps that may be more up your alley!